An Insight into the Technology world.
Analysis and Insight from Savvycom Team.
As a business owner, you must always be ready to make tough decisions that could take your company to a brand new level in the playing field. And in a post Covid-19 world, most reputed companies have chosen the mobile-only route as mobile-first has taken the top priority within many business strategies. Follow us as we explore the possibilities of Mobile App and show you the 10 best Mobile App Development Companies in Vietnam.
Mobile App Development in 2022 – Yes or No?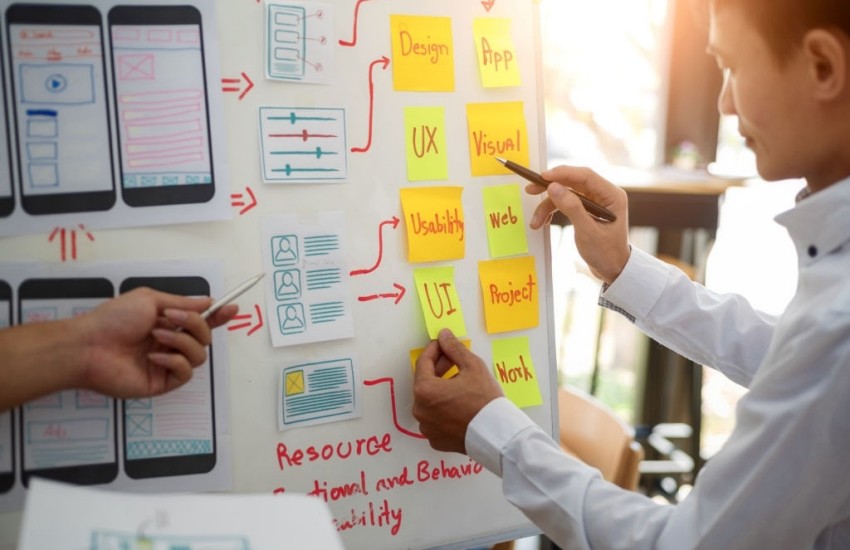 In 2020, when going digital is the only way businesses can continue to operate seamlessly due to the effect of the global Pandemic (Covid-19), many SMEs, entrepreneurs, and startups are yearning to launch their mobile apps to bridge the gaps between them and the clients while making the most out of digitalization.
The mobile app industry is unquestionably thriving and enticing as mobile user and mobile app usage have increased exponentially for the past year. It is safe to say that the Mobile App Market is a never-ending pie that everyone wants to have a bite at some point on the way. Pointing out some outstanding numbers is also easy as the projected revenue from mobile app downloads, in-app purchases by 2023 will reach a whopping $581.9 billion, stated on Statisa. And if that wasn't convincing enough, we have a few more numbers that we would like to show you.
App stores saw a record 204 billion app downloads back in 2019.

And according to 

Statista

, by 2021, there will be roughly 7 billion mobile users worldwide.

Mobile App downloads are expected to go up to 258 Billion by 2023.
So no matter what industry it is, the next step for business owners, startups, and enterprises has transitioned to go "Digital". Sure the process can cost a lot and may take some time to finish, but the business benefits of building a mobile app are more than enough to compensate. The top functional and marketing benefits of business mobile applications are as follows:
Direct Communication

Geo-Targeting Marketing

Increased Recognition

Better Customer Loyalty

Website Creates Awareness And The App Makes The Sale

Improved Customer Engagement

Boosts Brand Recognition

Improved visibility
However, there are many mobile app development companies worldwide, which makes it tricky to choose the best mobile app development company to help you go mobile. For you to make the right choice, I have curated a list of the 10 Best Mobile App Development Companies in Vietnam that are absolutely worthy of your attention. If you are wondering why you should find a trusted Tech Partner in Vietnam, we have another extensive article for it.
1. Savvycom
---
Savvycom – The Art of Coding – Follow us as we show you how every perfect line of code is performed
---
If people were to ask, "Which company is the best at App Development in Vietnam," it would not be an exaggeration to say that it's Savvycom. Throughout 2021, the Savvycom team remained one of the top app developers on both Clutch & The Manifest and belonged to the top leading Software Development Companies in Vietnam. Founded in 2009 and under the leadership of Ms. Thanh Van Dang – Asia Society Distinguished Fellow, Savvycom has carried out the mission of leveraging engineering resources in Vietnam and empowering businesses worldwide by utilizing the power of technology for over a decade.
The team at Savvycom is fueled by a pay-it-forward mindset and a creative approach to technology. The company provides excellent full-stack solutions to many industries, including insurance, finance, healthcare, education, logistics, blockchain, etc.
The company's successes are reflected in its 150+ endorsements from clients, including Fortune 500 companies, in its receipt of more than 20 international honors and awards, and its strategic partnerships with technology brands such as Apple, AWS, and Microsoft.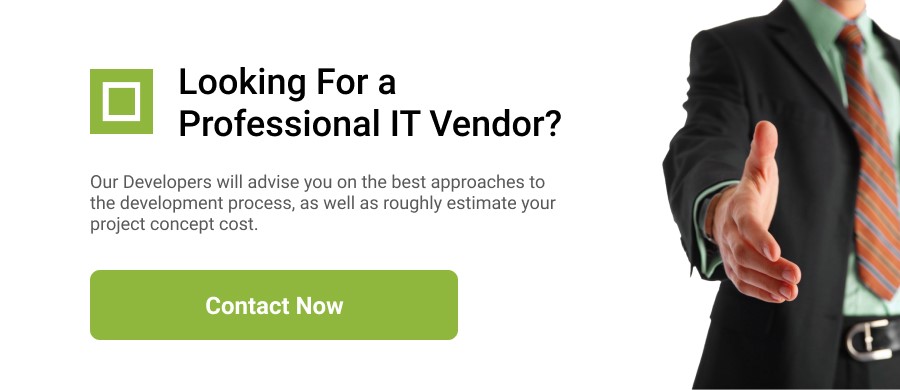 2. CMC
CMC Global is a subsidiary of CMC Corporation with the goal of bringing Vietnamese ICT products, solutions, and services to the international market. They are proud to be one of the leading companies in Vietnam in providing a wide variety of comprehensive IT Solutions & Services, ranging from traditional services to Digital Transformation and Telecommunication, as well as Consultancy, to organizations worldwide, having been established in March 2017 as a strategic move by the Corporation to enter the global stage.
Learn More About CMC Global On:
3. Sotatek
SotaTek is a part of Sota Holdings, a global Software Development as a Service (SDaaS) & IT Consulting group. Their 500+ team offers experts who bring Digital Transformation approaches to achieve sustainable growth for enterprises of all sizes. In 2021, except for the Sao Khue Award, SotaTek has excellently won the hat trick of VINASA awards, including the "Top 10 Vietnam Information Technology Enterprises 2021 Award" and the "Top 10 Blockchain Services Providers Award".
Learn More About Sotatek On:
4. Smart OSC
SmartOSC is a full-service e-commerce agency that was founded in 2006. Lotte, Courts, PayPal, Boozt, SpaceX, Smartbox, eWAY, Priceline Pharmacy, Club 21, Delta Apparel are among the company's more than 500 global clients. SmartOSC has a global presence with 500+ employees and offices in Vietnam, Australia, Singapore, the United States, and the United Kingdom as of January 2017.
SmartOSC provides consulting, UI/UX design, development, and managed services, among other things. The technical and business expertise of the company is based on a few platforms: Magento, Sitecore, Adobe, Hybris, and Kentico.
Learn More About Smart OSC On:
5. Rikkeisoft
Rikkeisoft provides software services and solutions for clients worldwide, ranging from Web/Cloud Systems, Mobile Applications, Games, and Blockchain to AI, IoT, Business Processing, and Embedded Systems. Eight years since being founded in 2012, they have successfully established three branches around Vietnam and three affiliated companies. Rikkeisoft takes pride in building better lives through advanced technology for people. Their vision is to have 10,000 employees by 2025 and become one of Southeast Asia's top Vietnamese software development companies.
Learn More About Rikkeisoft On:
6. Saigon Technology
Saigon Technology Solutions is one of Vietnam prestigious Tech Solution providers focused on delivering cost-effective solutions to its clients. Its customers are located in the US, the UK, Australia, Germany, and the Netherlands. Their services include custom application development, web application development, and mobile application development. It is listed among the top software development companies around the world. Additionally, Saigon Technology Team also provides .NET Core, Java, PHP, ReactJS, Angular, Azure, AWS, microservices, and machine learning. Some of its impressive clientele include Kaercher, Abbott, Panasonic, Topicus, and DMI Inc.
Learn More About Saigon Technology On:
7. Tpp Technology
In Viet Nam, TP&P is one of the leading, highly diversified, and pioneering IT service providers and investment management firms. TP&P applies its extensive experience and specialized knowledge to various technology startup investment and service provision strategies, including software development, development and cloud management, and business consulting.
Learn More About Tpp Technology On:
8. NTQ Solution
A Vietnamese based company, specialized in Software Consulting & Development. Founded in 2011 by a group of IT experts with great passion for technology, our company has been providing cutting edge engineering solutions, helping worldwide customers untangle their issues. NTQ takes pride in the quality of their work and constantly seek new ways to improve their know-how & capabilities.
Learn More About NTQ Solution On:
9. S3Corp
S3Corp prides itself on putting the client's needs at the core of its operations. The company has been in the Vietnam tech industry for more than a decade. Through this period, it has worked with various companies and brands from across the globe, including Absolute Software, Change Lab 23, SingTel, Vinasa, Ruckus, HCA, Pepsico and Paradigm, among others.
With the team of talented software engineers, S3Corp provides full custom software development services, including full lifecycle development, new feature development, UX/UI design, web and desktop application development, mobile application development and driver/firmware. Additionally, it also provides automation testing for software products and product verification for assured quality and successful integration of custom software products into your business operations.
The company prides itself in utilizing some of the latest technologies and tools in the market today, thus guaranteeing products that are at par with the current and future industry standards. Further, the company has partnered with other recognized institutions in the tech industry, including Microsoft, ISO and SiteCore.
Learn More About S3Corp On:
10. Agile Tech
Agile Tech was established in 2015 in Hanoi, Vietnam. It specializes in web development, mobile app development, AI- big data services and blockchain services. Through its team of highly skilled software engineers and IT professionals, the company has built multiple software products for leading companies and brands in more than 10 countries.
The company's portfolio provides sufficient evidence of the company's proficiency and ability to serve multiple industries. Agile Tech has developed custom software products for enterprise management, e-commerce, social media and entertainment, Fintech solutions, Service industry, Travel and hotel, healthcare, real estate, education, transportation and lifestyle, among others.
Agile's mission is to provide reliable technical solutions to enterprises to boost their business outputs. Guided by a mission to deliver successful and innovative solutions at reasonable costs and within short timelines, the company has earned the recognition and a spot at the top of the list of trusted custom software development companies in Vietnam.
Learn More About Agile Tech On:
Looking To Find A Trusted Tech Partner?
Tech Consulting, End-to-End Product Development, Cloud & DevOps Service! Since 2009, Savvycom has been harnessing digital technologies for the benefit of businesses, mid and large enterprises, and startups across the variety of industries. We can help you to build high-quality software solutions and products as well as deliver a wide range of related professional services.
Savvycom is right where you need. Contact us now for further consultation:
Phone: +84 24 3202 9222
Hotline: +1 408 663 8600 (US); +612 8006 1349 (AUS); +84 32 675 2886 (VN)
Email: contact@savvycomsoftware.com