6 SAAS Tools That Will Help Protect and Grow Your Business in 2023
Strategies for growth are essential for any forward-mobile business. However, with technological advancements comes the need to ditch traditional strategies and embrace modern ones. Knowing the Software-as-a-Service (SaaS) tools suitable for your business growth is a smart growth strategy in this digital era.
SaaS is a driving force in almost every industry and a report has it that the SaaS market is growing at 6.5 times as fast as the world economy. Little wonder there's a lot of buzz on Software-as-a-Service tools. A great question to ask yourself is: How can you take advantage of these tools to protect and grow your business? The answers are right here.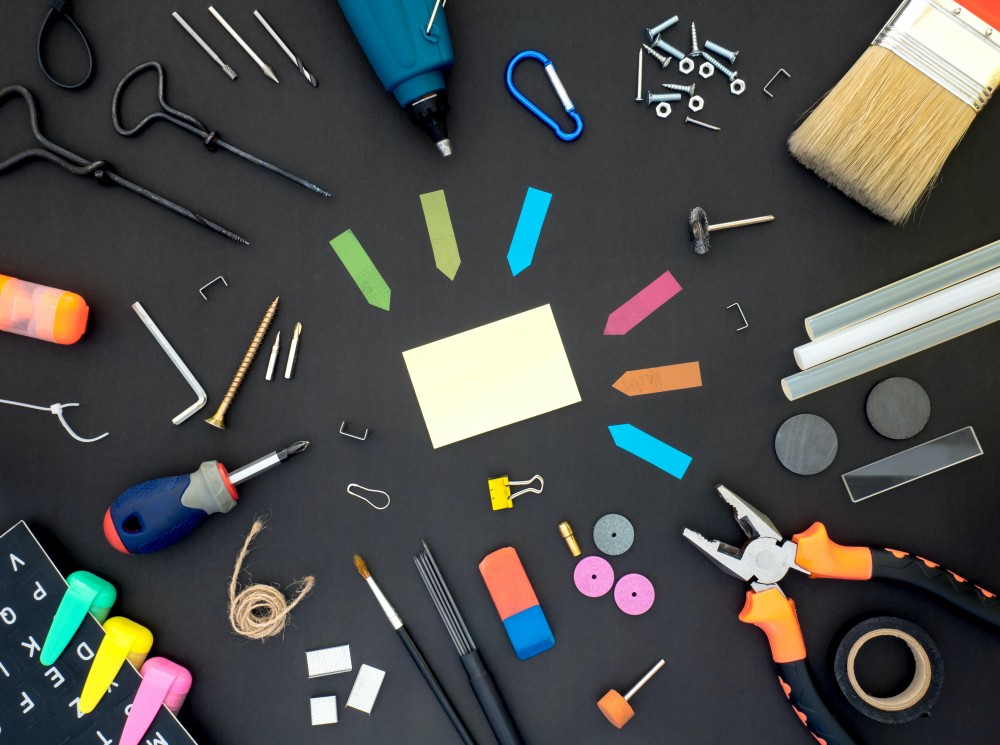 1. What are SaaS tools?
Software-as-a-Service tools are applications rendered as a service through the internet. With traditional software, you will need to physically configure the program on your system and maintain the hardware. SaaS is different; you have a service provider who handles the configuration and maintenance of the software, servers and storage for a fee. Most SaaS use the subscription model, meaning you'll pay as you go.
2. Benefits of SaaS tools for businesses 
It is not smart to jump on the SaaS bandwagon without knowing how they will benefit your business. Made with the best software development technologies, Saas tools solve different problems and you need to be aware of these problems and how the tools can help. Below are some benefits of Software-as-a-Service tools. 
They offer free trials
This is one sweet spot of SaaS. Before investing in it, you often have the option of a free trial that allows you to test the service and see if it's a fit for your business. This advantage is absent in the traditional model, where you would have invested a fortune in the hardware. With the free trials that most SaaS providers offer, you save time, effort and money. You can also test as many tools as possible until you find a suitable one without investing any money or effort.  
They save cost
Cost efficiency is a major advantage of SaaS. The cost of installation and maintenance of the hardware is taken off your plate, allowing you to invest the money on other essential aspects of your business. The pay-as-you-go model lets you pay for only what you use at a point in time. This improves your operations and gives room for growth.
They enhance accessibility
Software-as-a-Service improves accessibility. Regardless of where they're located in the globe, businesses can access the software they need for their protection and growth. This access brings options and possibilities, increasing efficiency and productivity, leading to business growth.
They relieve IT teams
Without SaaS, IT teams would be responsible for software configuration, maintenance and updating. The game changes with Software-as-a-Service tools due to a third-party provider handling these tasks. This gives IT teams more time to focus on other vital areas of their jobs. 
They improve business operations
Business operations become smoother and seamless with SaaS tools. The accessibility Software-as-a-Service tools bring makes it possible for businesses to choose from various apps that make running a business easy. These tools offer solutions like automation of processes, efficient customer service, effective internal communication and e-commerce management.
3. Top 06 SaaS tools that will help protect and grow your business 
Software-as-a-Service tools are in categories. The categories are based on the areas businesses need help with. Whether you need financial risk management software or an HR management one, you'll find a match. Below are some SaaS categories and an example of a tool under each category.
Administration and collaboration tools
For growth, businesses need tools that will make administration and collaboration easy. Traditional business administration and collaboration methods have become inefficient and time-consuming in the digital age. Many software are now available to make business management and teamwork easier and faster. Take advantage of them and watch your business boom.
Google Workspace is more like a toolbox than a single tool. It is a combination of tools like Drive, Sheets, Meet and Docs, among others. These tools are excellent for administration and collaboration. They are easy to use and robust. They are even better for remote work as they help to coordinate teams and projects. What's more, they're compatible with practically all devices. 
Computer vision platforms 
Computer vision is becoming more popular and many platforms are springing up with solutions for businesses. A computer vision platform with no code helps your business take advantage of this modern artificial intelligence innovation. Computer vision is an AI technology that operates like the human eye and translates what it sees into data. This tool improves accuracy in data analysis and can be used to take action for the growth of the business. 
Levity is a no-code computer vision platform that makes Artificial Intelligence less intimidating for non-specialists. It helps to eliminate routine tasks and increase productivity in your business. Without using any code, Levity helps you automate all your workflows that involve documents, texts or images. This platform ensures your documentation has all the vital inputs and is up to standard, among other benefits.
Account takeover prevention tools
The growth of eCommerce and online transactions has exposed businesses to account takeover. That's why account takeover prevention should be a priority for every business. Account takeover is basically online identity theft, allowing a cybercriminal to steal a victim's address, banking details and social security number. This stolen identity is then used for fraud and scams. Investing in Software-as-a-Service tools that protect your business from this attack is a smart strategy. 
Datadome: This software safeguards your account against a takeover by protecting every interface with a dedicated algorithm. Its anti-bot feature analyzes all requests made to your online services and blocks account takeover threats automatically and in real time. With Datadome, you get a comprehensive classification of the attacks detected and blocked on your website, apps and APIs. 
Sales and marketing automation tools
Sales and marketing are the heartbeat of any business. Therefore, any tool that can improve performance in this all-important aspect is highly welcome. Many SaaS tools now help to automate the sales and marketing processes. Researching the ones that offer the solutions most needed in your business before investing is advisable. Choosing a SaaS option saves time and money wasted on monotonous and less effective traditional sales and marketing methods.
Hubspot: Whether you want to build a website, create content for it, drive traffic to it, convert visitors or optimize your website for any device, Hubspot is your go-to tool. This software allows you to integrate all your marketing tools. With a couple of clicks, you can create landing pages, site pages, blog posts and emails. Also, you can use the templates provided or build your own from scratch. Hubspot hosts your content and provides an effective delivery network that distributes your content globally.
Project management tools
Managing multiple projects and teams simultaneously can be daunting. A single misstep or oversight could cost the company lots of revenue. This is where Saas project management tools come in. These software help you:
plan and track your projects,
schedule tasks, 
manage time,
 allocate resources adequately, 
communicate and collaborate on assignments.
In addition, project management software enables you to work effectively with a budget and get the desired results. 
Jira was designed to help you manage Agile and Scrum teams, organize your project tasks and capture as well as record software bugs. This tool has three offers: Jira Core for non-technical users; Jira Software, specially made for developers; Jira Service made for IT experts and customer support. With agile views, scrum boards, kanban boards, custom workflows and other features, Jira allows you to manage your projects effectively for smooth business operations.
Customer service and support tools
For your business to be successful, you must find ways to keep existing customers and gain new ones. Customer service and support software facilitate effective customer relationship management. They also help you manage your organization's interactions with new and old customers. In addition, they allow you to gain insights into the needs and behaviors of your clients in order to satisfy them. This leads to increased sales, improved productivity, better analytics, enhanced marketing and more profits.
Proprofs: This software is hosted on one of the most reliable cloud platforms globally, IBM. This enables your support staff to give round-the-clock service from anywhere in the world. Easy to set up and use, Proprofs does not need elaborate onboarding or training. With it, you can track, rank, tag, allocate and resolve customer requests and issues. 
There are many more Software-as-a-Service tools for business protection and growth than the ones listed above. More research on the options available will guide you on which ones to adopt.  
Protect and grow your business in 2023 with Software-as-a-Service tools 
It's a good time to strategize for the new year. To do that, consider adopting Software-as-a-Service tools to grow your business and protect it from cybercriminals. Doing this will help you save cost, improve productivity and expand your options. Other benefits you'll get from using these software include improved business operations and enhanced profitability. Stay abreast of trends in the SaaS world to keep updating your choices.