7 Ways Software Can Help You Manage Your Business Processes and Cut Costs
It is a given that every year, business trends change. Now, to adhere to these industrial transformations, businesses need to change the way they operate. On average, business process management can cost anywhere between $250,000-$500,000. It all depends on the industry you are in and the type of business you own. Expenditures related to corporation operations tend to double every decade and a half. Therefore, it is safe to assume that these increases in business process management expenses can significantly impact your bottom line. 
The best way to minimize such expenses is to adopt relevant technology. Lacking adequate business process management infrastructure can directly impact your competitiveness. Even smaller players can get ahead of you in business if they adopt state-of-the-art tech and you don't. But where do you start? How can software help your business process and cut costs simultaneously?
Here in this article, we will find an answer to this omnipresent question. Let us discuss the 7 ways adopting the right software can help you manage your business more efficiently while reducing overall management costs.
1. Minimize SaaS management challenges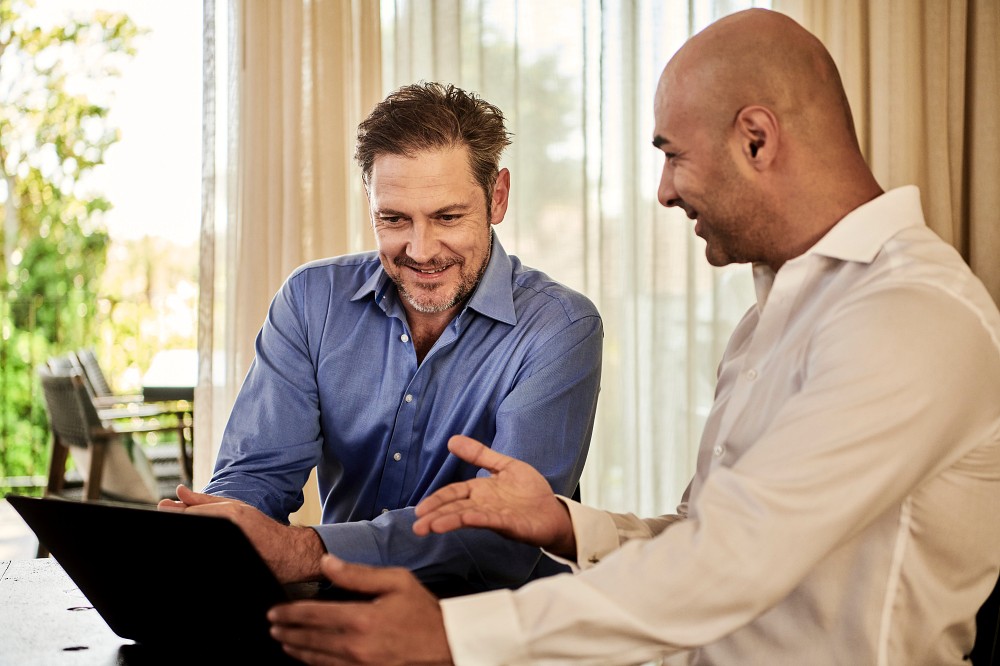 Assuming that you are in the technology business, it is a given that you need to utilize multiple Software as a Service (SaaS) products on an everyday basis. With so many software programs and applications to manage, it can often become a headache for managers. This is where Saas management vendors come to your rescue.
With SaaS vendor management software, you can fulfill three critical functions in your business:
Have quick and easy interactions with multiple vendors. The best part about a vendor management software is that it facilitates real-time communication and helps strengthen your vendor relationships.
Easily assign tasks to the vendors and efficiently manage the overall process. These software also serve as great platforms for collaboration.
Ensure the vendors adhere to the payment terms as defined by the industry standards. 
However, before you select a vendor management platform, you need to consider the following points:
Decide on the numbers of active users for the app
Know how much you need to pay for subscription
Keep track of the renewal dates 
Make sure you know the owner of the app to have direct communication in case of any discrepancy 
Ensure you know the compliance status of the platform
Check on the onboarding, offboarding, security, and privacy policies 
2. Respond to your customers' evolving demands
Who can deny the importance of businesses being responsive to their customer demands? In this era of hyper-competition, the more accurately you respond to your customers' demands in a timely manner, the better are your chances to enhance your brand presence and improve visibility.
It often becomes difficult for business owners to come up with wise decisions as far as the financial future of a company is concerned. This can be done by collecting and tracking the right data and metrics. And we all know that manual gathering of data takes time and it takes even more time and labor to make a sense of the data at hand. However, things are not to be so difficult.
Today, businesses can rely on automated business process management practices to ensure accurate data collection. With automated processes in place, you can keep a track of each transaction done on your web portal, manage invoices, generate customer profile reports, etc. As it stands, automated business process management tools can help an organization to get rapid access to precise data in real time. Now, based on this data, you can manage your projects with an aim to meet your customers' evolving needs and demands. 
Also, with the right AI technology, you can detect fake reviews, allowing you to focus only on customer feedback that matters.
3. Facilitate cross-departmental collaborations
Do you know how a small business becomes bigger with time and yet doesn't lose its productivity? It all depends on the smoothness of inter-departmental collaboration within the organization. When all your staff and their respective departments work together to reach a common organizational goal, it helps everyone to stay on the same page.
This is where software for business process management can significantly help. Communication is the key to being successful in business. Certain business process management tools help you collaborate with multiple departments and keep everyone informed about the recent project development news.
This way, if one department makes a necessary change to your product's functionality, other departments also get to know the whereabouts in real time. This allows them to respond accurately and devise business strategies accordingly.
In contrast, if your employees don't have any idea regarding what's going on in other departments, it would result in lower productivity and effectiveness. All of a sudden, you might find that your workforce is working hard, but towards a vague goal with no clear vision. That's the last thing you would want.
Business process management software, as it stands, enables effective communication within teams, which can lead to better employee coordination and productive collaboration.
4. Streamline customer service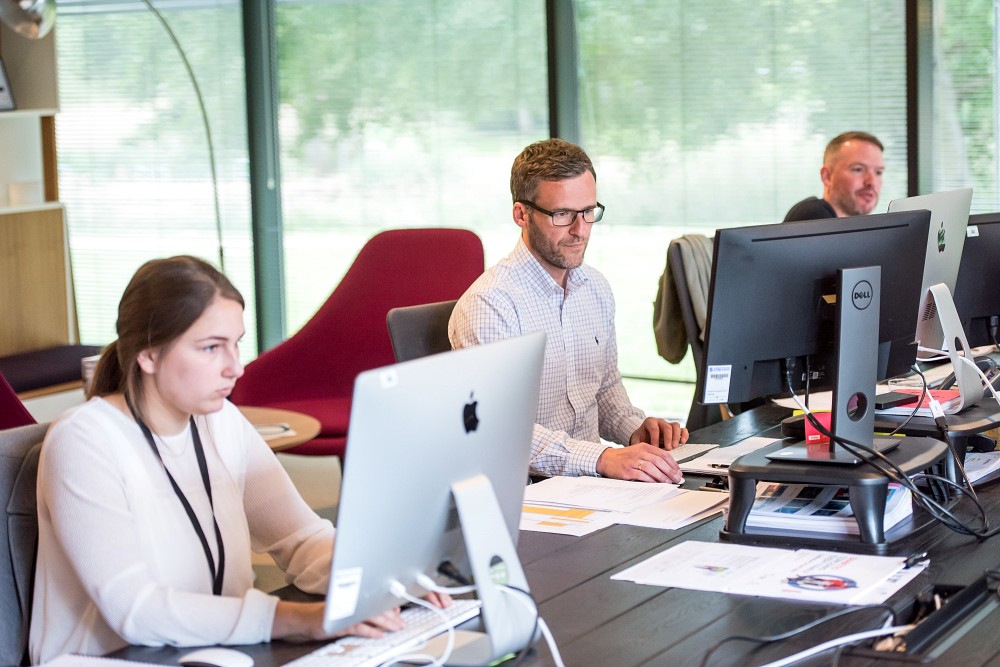 Currently, we are living in the age of customer service. Today, there is hardly any business that doesn't have a dedicated customer support team, ready to listen to their customers' queries and solve them. 
However, managing a customer service team can be quite expensive. Well, with business process management software, such is not the case anymore. It's quite understandable that customers these days demand prompt responses and quick service. Using an automated business process management tool, you can satisfy these customers' expectations.
You can unify all aspects of your customer service department; customer service, marketing, and order processing, by bringing all these operations on a single platform, i.e. business process management software. This way, you can better utilize your resources and time, while providing a long-lasting, seamless customer experience (CX).
Moreover, with automated customer support technology at your disposal, your business can handle more contacts. Consequently, these software programs can help you free up support staff to concentrate on more important tasks, like providing high-quality service to those in actual need.
An automated software welcomes guests and directs them to appropriate departments depending on their queries, thus saving time. Besides, these software programs can work 24X7. This ensures that your customers never have to wait to speak to your agents, irrespective of the time of the day.
5. Better compliance and process transparency
Today, most businesses operate with the goal of global expansion. Thanks to the convergence of the technological world, businesses can easily expand their operations worldwide, catering to the demands of a global customer base.
However, with expansion comes compliance requirements. Different countries in the world have some distinct sets of compliance rules that businesses must follow to operate successfully in those regions. For instance, the European Union (EU) has different data collection guidelines compared to the United States.
Failing to adhere to these guidelines will not only harm your business reputation but would also put your existence in jeopardy. With business process management software, you can ensure better compliance and overall process transparency.
In case of everchanging compliance requirements in your country, all you need to do is a simple modification to the software's logic and everything else will be taken care of. This would help businesses to streamline their internal operations and simultaneously ensure transparency.
6. Improve employee satisfaction
One sure way to increase your employee satisfaction is to deploy automated business process management software. These programs enable you to automate the most tedious jobs, which otherwise could affect the morale of your employees, leading to hampered productivity.
If the routine tasks could be automated, your skilled employees can make the most out of their talent by focusing on tasks that require problem-solving. The more your employees feel their talents are better utilized, the more they tend to be satisfied at work.
7. Get access to measurable results
Most business process management software comes with certain built-in features, such as reporting tools. These features enable business owners to keep an eye on the ongoing development in various departments within the organization. Not only do they allow you to keep a track of key metrics but they also save your staff time as they don't require updating spreadsheets manually anymore. 
Neither do they require you to hop to and fro between your website and the Google Analytics dashboard. All of the metrics are available on a single platform, enabling business owners and managers to make better decisions.
Final word
As you can see, using specialized software to streamline your business processes can boost your organizational productivity, improve employee collaboration, reduce operational costs, and increase customer satisfaction. However, it is also a given that not all software programs will work wonderfully for every type of business.
You must make an informed decision to get maximum benefits. In this regard, it's worth researching your options based on predetermined vendor selection criteria. Using the right software is all you need to stay ahead of your competition. We wish you all the best in your future business endeavors.