Chatbot Development Cost In 2023
Chatbots are assisting in the resolution of a rising trend for corporate automation and lead generation requirements. According to studies, AI chatbots are currently used by 23% of customer support companies. 55% of businesses use chatbots to create high-quality leads.
Chatbots can provide entrepreneurs with extra distribution channels and a better user experience. Yet, the chatbot development cost may be a stumbling hurdle for businesses. Many of them are unaware of the expense of chatbot creation and abandon the concept because they believe it is prohibitively expensive.
This article explains the cost of constructing a chatbot and the elements that influence the price, as well as how to create a cost-effective chatbot.
Types of Chatbot Applications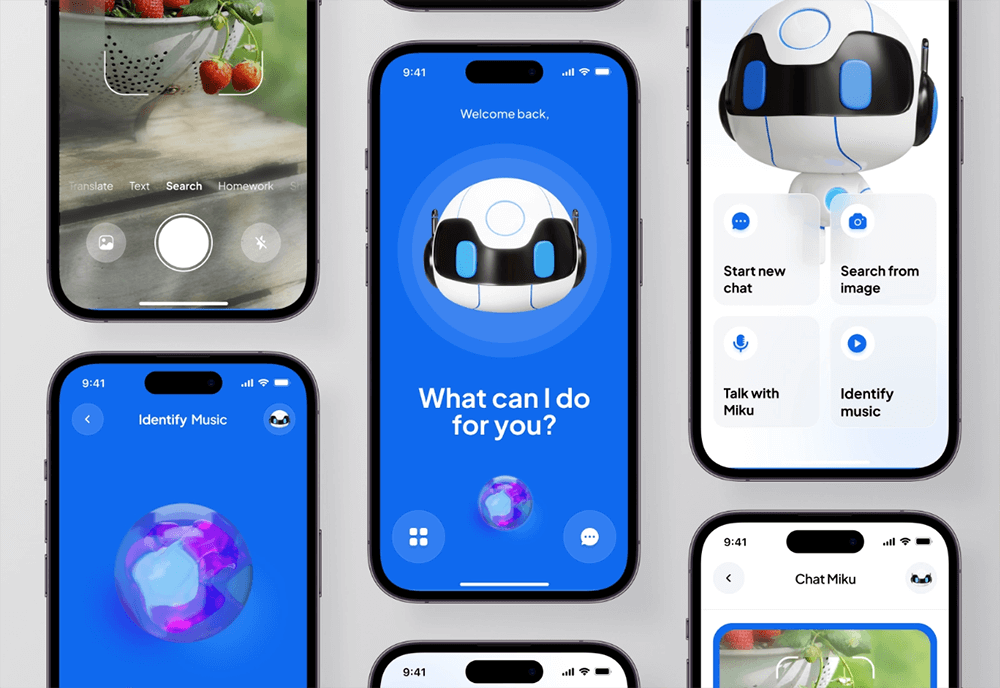 If you want to develop a Chatbot, you must first pick what form of Chatbot program you want to use. Below are the three major types of Chatbot programs to integrate into web-based or mobile apps.
AI-powered chatbots use cutting-edge technology such as Artificial Intelligence and Machine Learning to gather data and learn on their own.
Based on previous conversations, the bots constantly improve the program's response system. As a result, they may have more human-like conversations and give better customer service.
To assist their users in clarifying their queries, rule-based chatbots employ an if/then logic. These chatbots recognize certain keywords in inquiries, evaluate them against a variety of different questions, and pre-set answers to accurately react to users.
a menu or a button Chatbots are simple bots that are extensively utilized for basic functionality. These bots provide their users with a variety of alternatives in the form of menus or buttons.
The response is determined by the user's selection. Yet, these bots have a limited number of pre-programmed responses. As a result, it will be useless if the query does not match the bot's pre-set queries and responses.
Factors That Affect The Chatbot Development Cost
Chatbot development is a complex process. There is a variety of factors that impact chatbot development cost, leading to the disparity in price. Hence, before we get to a thorough estimation, you should be aware of these factors.
1. Business Goals
Your requirements are the first and most significant factor influencing the price. As you may know, a chatbot is a unique type of software. Chatbots are one example of a software container. Whether developing a CRM system or fitness software, you have a picture of what it will look like even before you create the feature list. The reason for this is that these apps are similar to their analogs in some ways. They may differ in some advanced features, but the key principle remains the same.
When it comes to chatbots, though, things are flipped on their head. A distributed chatbot, like as H&M's, and a simple FAQ bot, for example, are two separate development scopes with distinct chatbot costs.
As a result, chatbot features are defined by your needs. And the price, in turn, is determined by its complexity.
2. Chatbot type
The more platforms you cover, the higher your final payment.
Some chatbots are confined to Instagram or Facebook Messenger, while others can work with both and more at the same time. As a result, if you choose a chatbot system or integration which may save you time on WhatsApp, Facebook, and Instagram, expect to spend more. 
Another type is a chatbot that is embedded into a company's app or website. The most robust use cases for this chatbot are customer service and answering inquiries. Such chatbots will be more expensive due to the additional integrations that necessitate chatbot setup and development, continuing support and maintenance, and so on.
Last but not least, there are chatbots designed for internal use within the organization. These applications can automate common procedures such as sick leave, shift changes, project monitoring, and so on. The cost of developing a chatbot like this varies based on the internal operations that the chatbot would handle.
3. Data analysis
When you talk to a chatbot, it will occasionally act like a human. "How do chatbots know what to answer?" you may wonder. Chatbots can learn from previous talks in addition to predefined responses. Chatbots extract speech structures from incoming messages and apply them in discussions using data analysis and machine learning methods.
Machine learning, on the other hand, is a time-consuming process. To begin, developers must provide a large amount of data to the chatbot in order to provide fundamental skills for answering questions. As the amount of processed data increases, the chatbot will be able to address more sophisticated requests.
Keep in mind that data analysis techniques, predictive analytics, and working with knowledge discovery tools are time-consuming activities that will have an impact on pricing.
Have a Project Idea in Mind?
Get in touch with Savvycom's experts for a free consultation. We'll help you decide on next steps, explain how the development process is organized, and provide you with a free project estimate.
Chatbot Development Cost
A chatbot can cost anywhere between $40,000 and $150,000 to construct. It is greatly dependent on the complexity of the project, the features included, and the region in which you recruit developers (or the chatbot builder platform you use).
Based on the fundamental features, our experts evaluated the approximate cost of constructing a chatbot. The pricing is based on the average hourly cost in South East Asia, which is $25.
| | | |
| --- | --- | --- |
| Features | Approx time (hours) | Approx costs ($) |
| Conversation | 122 | 3050 |
| Payment System | 81 | 2025 |
| Geolocation | 64 | 1600 |
| Personal Approach | 73 | 1825 |
| Syncing With User Accounts |  42 | 1050 |
| Frameworks & libraries integration | 32 | 800 |
| UI/UX design | 140 | 3500 |
| QA services | 420 | 10500 |
| DevOps services | 110 | 2750 |
| Project management | 200 | 5000 |
| Total | 1284 | 32100 |
How to Reduce Your Chatbot Development Cost?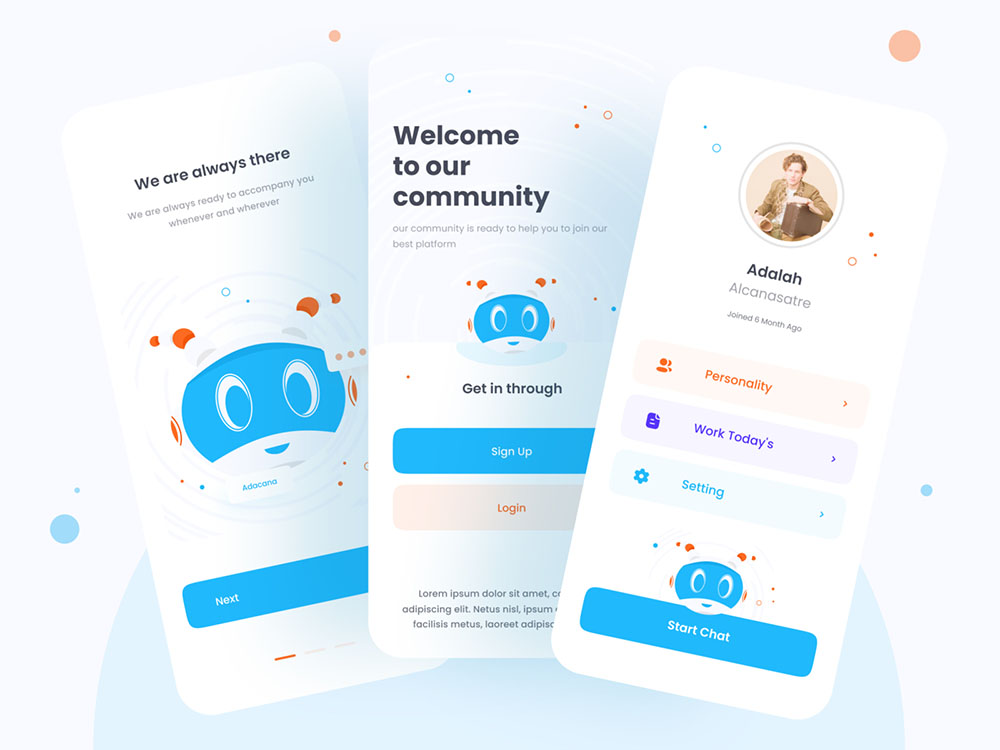 As is obvious, various factors can raise the price. But what can you do to alleviate financial stress? In this section, let's go through some techniques to assist you to stay within your budget.
Third-party platforms
You can use third-party platforms instead of creating a chatbot from scratch. They enable the quickest creation of a chatbot. All you have to do is structure the dialogue and connect the messages. These platforms, however, provide you with speed at the expense of flexibility. The majority of platforms do not allow payment gateways or machine AI integration.
Development tools
What if you require advanced chatbot features rather than a quickly developed product? Frameworks for chatbot creation will solve your issue in this situation. They give you adequate room for customisation and code management while also allowing you to deploy routine code in a matter of seconds. Yet, these frameworks necessitate excellent programming skills or the services of an experienced software development business.
If you don't know how to use your tools, they are pointless. If you believe that platforms suit all of your requirements, then use them. But, if you require specific functionality, you might consider hiring a professional development team. They may provide you with another option for reducing chatbot creation costs and time while incorporating all important features — cross-platform Flutter development. Skilled developers will write code that is compatible with both systems (iOS and Android).
Outsourced development
When it comes to chatbot pricing, the cost of development is critical. It is advisable to check into outsourced software suppliers in order to obtain the best quality-price ratio. You will gain the following benefits by doing so:
A broad selection of regions with a wide range of hourly rates — you can easily find the most affordable price for you. Companies in the US and North America charge $75-$100+ per hour, while the rate in Central and Northern Europe falls between $50-75 per hour. However, there is still another region that can offer more affordable prices – Southeast Asia. If you look for a company from somewhere in Southeast Asia like Vietnam, you will see that they usually charge around $25-$50 per hour. 
A wide range of expertise in various fields – you're sure to find someone who can provide the ideal solution.
There are a lot of outsourcers on the market – for example, the Clutch platform has over 10,000 organizations.
Choose the best collaboration model for your needs — for example, you can supplement your team with needed professionals or engage a specialized development team.
Access to a broad spectrum of technologies for implementation – outsourcing firms are considerably more likely to discover specialists that have worked with a variety of technologies.
MVP Development
If your goal is to launch a product quickly so that it can begin producing income, establishing a Minimal Viable Product is a smart place to start (MVP). As a result, the team creates a lean version of the chatbot with the bare minimum of functionalities. After receiving the initial consumer feedback, you can add more advanced functionality. This method allows you to considerably lower the initial cost of developing a chatbot.
Is It Worth Building A Chatbot?
The key benefits of chatbots are obvious:
Chatbots are 87% effective in resolving customer service concerns (Microsoft).
Chatbots are preferred by around 40% of clients.
Chatbots have a neutral or positive experience with 87% of customers.
"But are all the investments into a chatbot worth it?" – how can you answer such a question?
To make sure you will reap the positive results of having a chatbot, follow these 5 steps:
Step 1. Identify queries
Analyze the requests that your staff is now receiving. Secondly, identify the easy queries that a chatbot could answer.
You can do this with your internal analytical tools or with free analysis tools.
Step 2. Estimate the number of queries that chatbots can manage
Discover how often your chats include simple vs. difficult questions. This is the percentage of questions that chatbots could answer to free up the time of your employees.
You can accomplish this manually or by entering all of the queries into Voyant. This allows you to count the number of times a given word or phrase appears in the text sample you provide.
Step 3. Calculate the time staff spend on eligible queries
Determine how much time your reps spend dealing with simple questions.
Assume that checking order status takes your staff roughly 5 minutes and that they must do it 10 times each day on average. This equates to a daily loss of 50 minutes and a monthly loss of roughly 17 hours. Chatbots can complete this activity in seconds, allowing your reps to focus on more complex and critical tasks.
Step 4. Estimate the annual cost of managing simple chats.
Determine the average hourly rate of a live chat agent. Multiply it by the number of hours spent per month on eligible queries. Then divide that figure by 12 to get the annual cost.
Assume your live agent earns $15 per hour and spends around 3 hours per day on eligible queries. This equates to 72 hours each month and 864 hours per year. As a result, the annual cost of handling simple chats is $12,960.
Step 5. Compare the cost
Compare how much you spend on simple inquiries handled by a person to how much you'd spend on them handled by a chatbot.
Take Chatfuel for example. The platform charges $15 – $60/month, so that is $180 – $720/year. 
Hence, if you spend $12,960 per year on basic queries, a chatbot can perform the same thing for $180 – $720. Seem like a fantastic deal!
Key Takeaways 
Every business owner recognizes the value of deploying chatbots. Chatbots are in high demand due to their ability to understand and meet the wants of customers.
Most organizations have already used chatbots, and the remainder is considering developing their own.
You now understand chatbots, their benefits, features to consider, and, of course, the cost and factors that influence them. They should assist you to construct a chatbot for your business and answer your query about chatbot development costs.
Last but not least, remember that chatbots have so many excellent benefits, but their cost should not be larger than what you're getting out of them. Create a prioritized list of features that are vital to you and begin from there.
Savvycom – Your Trusted Tech Partner
From Tech Consulting, End-to-End Product Development to IT Outsourcing Services! Since 2009, Savvycom has been harnessing the power of Digital Technologies that support business' growth across the variety of industries. We can help you to build high-quality software solutions and products as well as deliver a wide range of related professional services.
Savvycom is right where you need. Contact us now for further consultation: