What Is IT Outsourcing? Everything There Is To Know About Outsourcing Services
If the question is what is the most time- and cost-effective way to achieve the best results, the answer is IT outsourcing. Web and app development, quality assurance, UX/UI design, business analysis, DevOps, and marketing are examples of outsourced IT services.
By 2026, the revenue of the IT outsourcing sector is expected to reach $3.59 billion in the United States alone. This figure indicates that more businesses will outsource IT services, and even more will use them. For greater business efficiency, Google, GitHub, and Slack all prefer to outsource some of their tasks.
You have in front of you a comprehensive information system outsourcing guide that reveals the essential secrets of successful Outsourcing. Here's a preview of the information treasures that await you:
Key outsourcing models and IT outsourcing services
In-Practice IT Outsourcing Advantages
What advantages can you gain from outsourcing IT services depending on your industry?
Factors influencing the cost of outsourced IT services
Finding outsourced IT service providers: a step-by-step guide
1. What Are Outsourced IT Services?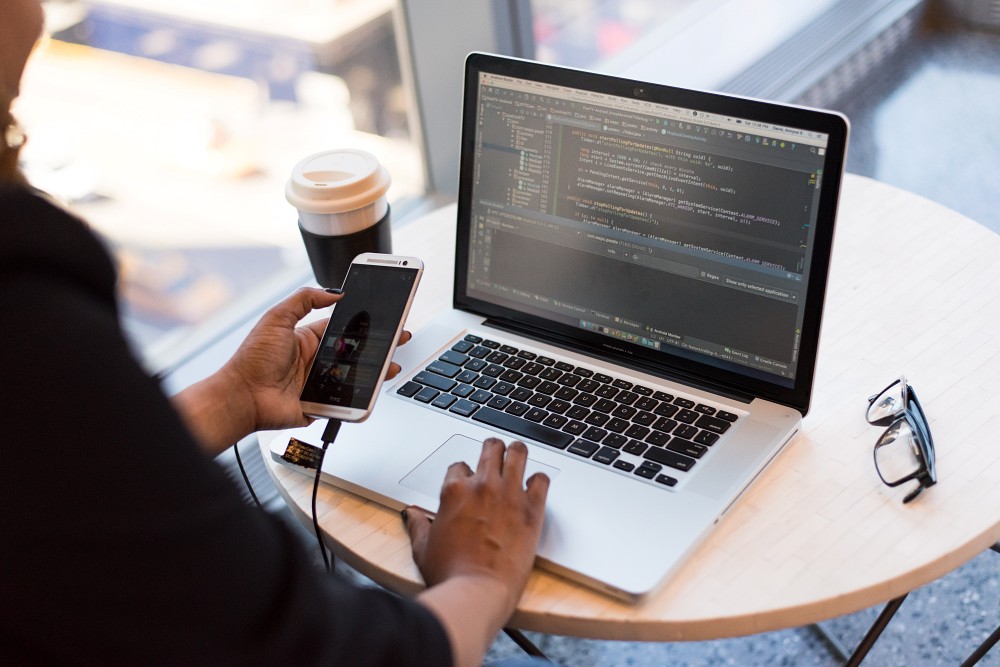 IT outsourcing is the process of hiring third-party service providers to deliver some of the client's IT processes. Outsourcing IT services aims to assist clients in developing digital products and solutions while lowering costs, accelerating time to market, and providing access to the best experts from various industries.
You can work with an onshore or offshore software development company depending on the purpose of your service outsourcing. In 2022, the following areas and benefits are on the list of top IT outsourced service locations:
Asia – low-cost labor with a relatively high level of service provision
Eastern Europe – low-cost services with high quality, strong technical experts
Latin America and Mexico have low development costs and no significant time differences.
The United States is the global development center, with no time difference but high prices.
Companies in Asia are increasingly being used for IT outsourcing. The region is unique in nature and provides numerous advantages.
2. What the IT Outsourcing Industry Looks Like Right Now
So, how does the outsourcing IT services industry look today? The industry is thriving, and nothing appears to be slowing its expansion. Here are some statistics to help you assess its size and perspective:
Without a doubt, the market for outsourcing IT services will continue to expand due to its benefits and the increasing demand for software development services.
3. List of IT Outsourcing Services
When we talk about outsourced IT services, we mean virtually any service. The following are some of the most common software development services that you might be interested in:
Outsourcing software development is common among businesses requiring assistance in transforming an idea into a technical project. Development, design, quality assurance, DevOps, and other services are available.
Web and mobile app development services assist businesses in expanding their mobile and web presence by developing applications for the most popular mobile operating systems, such as iOS and Android.
Software support – After a product is released, businesses must continue to work on improvements, bug fixes, and the maintenance of their solutions.
Quality assurance is a critical outsourced IT service that enables businesses to test solutions to ensure that their performance and functionality meet business requirements and are bug-free.
UX/UI design – This service assists businesses in developing the visual aspects of their software solutions and defining the user experience. 
Have a Project Idea in Mind?
Get in touch with Savvycom's experts for a free consultation. We'll help you decide on next steps, explain how the development process is organized, and provide you with a free project estimate.
4. IT Outsourcing Models
IT outsourcing services are classified into 3 categories based on their location:
Onshore Outsourcing entails hiring a team from within your own country, such as when a company from the United Kingdom collaborates with a local development firm.
Nearshore Outsourcing entails hiring a company from a nearby location, such as when a company from the United States hires a team in Mexico or Latin America.
Offshore Outsourcing entails hiring professionals from afar, such as a company in the United States hiring a team in Asia.
Outsourcing is a broad term that encompasses several more specific concepts. Let's take a look at some of the most common types of IT outsourcing:
4.1. Staff Augmentation
This model of outsourced IT services is ideal for businesses that already have an in-house development team but lack specific skills such as DevOps or designers. Because companies do not always want to hire an entire team, IT staff augmentation allows them to quickly find the required talent while avoiding the hiring process's bureaucracies.
4.2. Dedicated Team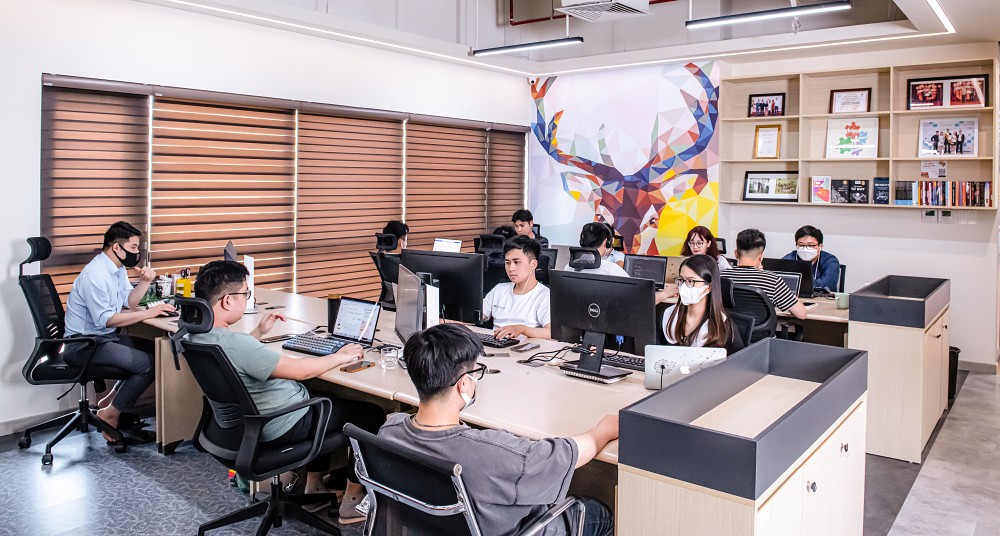 A small corner of Savvycom HQ In Hanoi
This type of IT services Outsourcing is appropriate for long-term projects that necessitate the participation of an entire development team. Because the development team works remotely, you can save money on recruitment, management, and office expenses.
4.3. Project-based Team
This model of outsourced IT services is appropriate for projects that require 3 to 9 months of active development. This model enables businesses to complete the required work quickly and without a lengthy recruitment process.
4.4. Offshore Dedicated Center (ODC)
This model is appropriate for large projects and companies that want complete control over the development team. Rather than hiring a team on-site, they can establish a dedicated development center in a country with better tax systems and lower labor costs. You have the option of opening your own office or partnering with an outstaffing vendor who will handle recruitment and hiring on your behalf. The team will work from your partner's offices, and you will have complete management control.
5. Outsourcing IT Services: Pros and Cons
Several reasons why small, medium, large, and even enterprise businesses turn to outsourced IT services. Reduced development costs, access to a larger talent pool, increased expertise, and other benefits are on the list.
Let's take a closer look at the top 07 advantages of IT outsourcing.
5.1. Reduced Expenses
The primary reason for the popularity of outsourcing IT services today is cost reduction. This is possible for a variety of reasons, including:
Lower hourly rate – Some parts of the world, such as the United States, United Kingdom, Canada, and Australia, are extremely expensive to run a business in. Because of lower labor costs, outsourcing services to Asia can reduce development costs by up to 70%.
Paying only for work completed – one of the primary advantages of outsourcing IT services is that you only pay for work completed. When there are no tasks for a QA engineer, for example, you do not pay for their time in the same way that you do for full-time employees.
5.2. Access to Global Talent Pool
Local hiring is extremely limited. Even if you have offices in several cities, the professionals you can hire are limited to these locations. When you relocate globally, you can gain access to the best talents on the global market, including some of the most elusive experts in the world who are extremely unlikely to relocate.
5.3. All-Encompassing Expertise
A software developer cannot be expected to know everything. Even after you've hired a team, something could go wrong with your project. You would need to spend a lot of time on recruitment and twice as much money on salaries if you had an in-house development department. With outsourced IT services, you can hire a professional to work on your project for a week or two as soon as the need arises.
5.4. Reliable Technicians & Qualified Service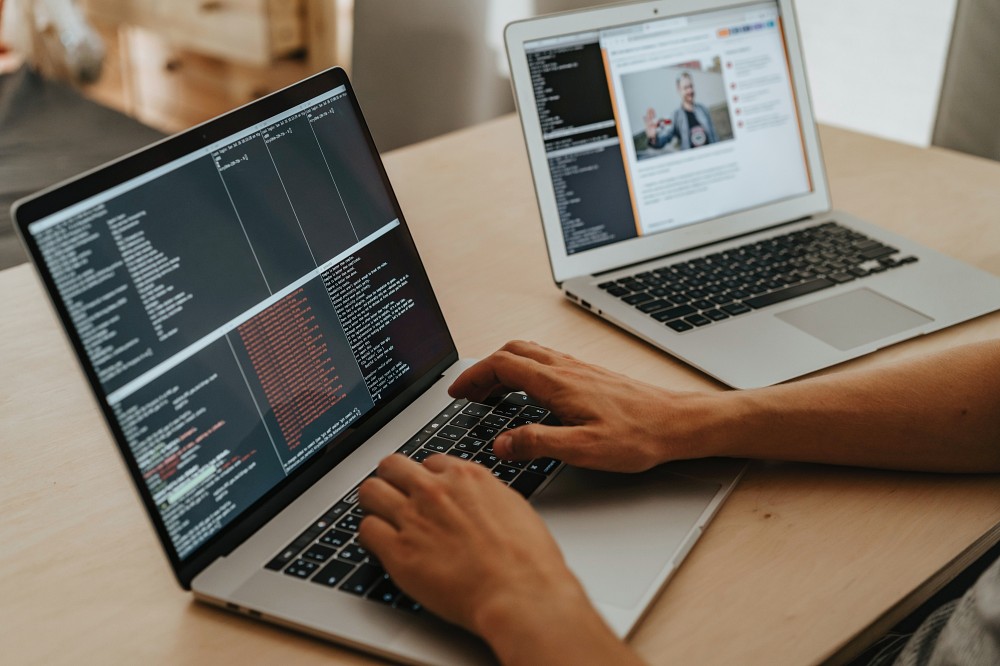 When you use outsourced services, you do not have to manage the recruitment process yourself. You can rely on the outsourcing firm to identify and hire the best professionals for your project. While this is true, it is far easier for these companies to hire top-tier IT talent than it is for you to hire them for a one-time project.
5.5. Significant Time Savings & Flexibility
A faster time to market is an undeniable advantage of IT outsourcing services. Because you won't have to waste time hiring a team, you can begin the development process sooner. This means you can start the project sooner.
5.6. Ability to Upscale Quickly
You might find that your project has taken off one day. While this is good news, it will have an impact on the business because you will need to rapidly scale the development team. With in-house tech departments, you may have difficulty finding the necessary professionals right away.
Outsourced IT services alleviate these issues because vendors typically have a few experts who can supplement your team. Even if no experts are available, outsourcing companies have a large pool of professionals who can quickly join them on the project.
5.7. Uninterrupted Workflow
All of the benefits mentioned above lead to an uninterrupted workflow when all processes run smoothly and without hiccups.
A software development vendor handles the most time-consuming tasks: recruitment, office maintenance, and all employment-related paperwork. As a result, you can focus on business-related tasks while professionals work on the technical aspects of the project.
6. Disadvantages of Outsourcing IT Services
Outsourcing carries risks because you entrust a significant portion of your work to a third-party vendor. Let us look at some of the disadvantages of IT outsourcing services:
Security concerns – When collaborating with a third-party company, you must fully understand how your partner handles security concerns and what security protocols are in place. Otherwise, you risk violating local security regulations, which could result in heavy fines or successful hacker attacks on your digital product.
Potential downtime can occur with both onshore and offshore Outsourcing. You may experience downtime if certain issues arise. If there are no professionals available to resolve the problem as soon as possible, it can harm your company's reputation and cost you money.
Missed objectives – the primary goal of an outsourced IT services provider, is to deliver results based on your business objectives. You may not get the desired results if your objectives are not aligned.
Limited scalability – if you don't have a lot of experience in software development, you won't know whether or not the software was designed with scalability in mind. Every product should be designed with the future in mind. However, some vendors choose to sacrifice future scalability for faster product delivery, resulting in unexpected future project growth problems.
Fortunately, by selecting the right vendor, you can mitigate all of the risks associated with outsourced IT services. We'll go over the process in greater detail later in this article. Now that we've discussed the benefits and drawbacks of outsourcing IT services let's move on to the next section.
7. Industries that Can Benefit the Most from IT Outsourcing Services
Outsourced IT services are valued across all industries. Nonetheless, companies in specific industries are more likely to take this approach than companies in other industries.
Consider the following business domains that outsource the development of software development solutions to third-party vendors.
7.1. Healthcare & Medical Industry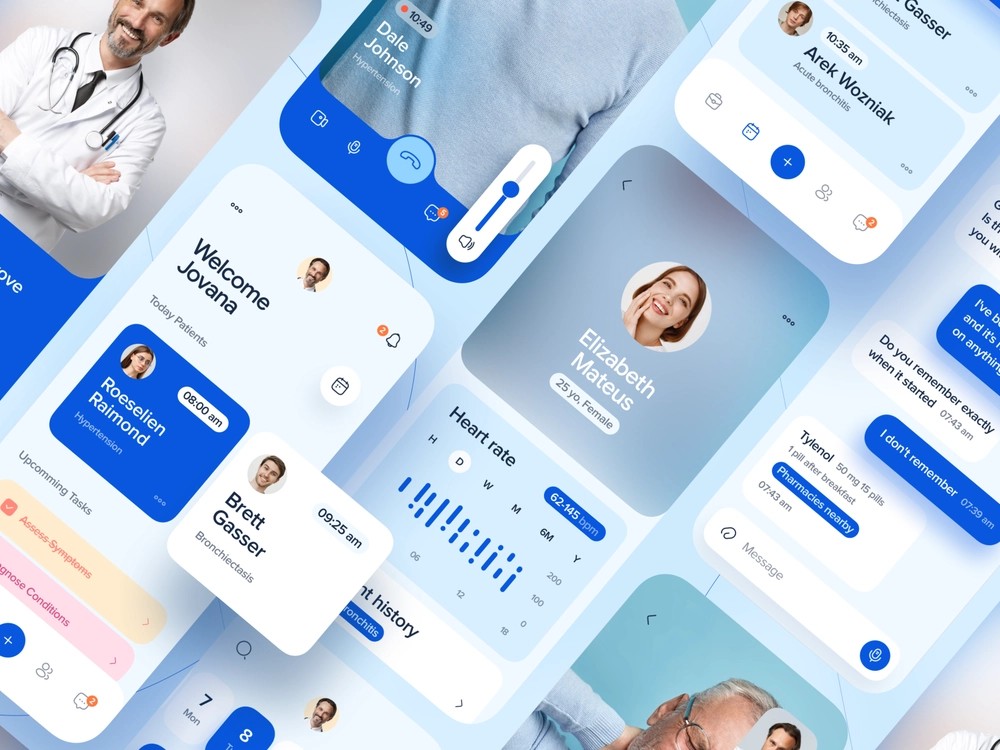 This is yet another industry that is reaping the benefits of IT outsourcing. Companies typically use third-party vendors to gain access to a larger talent pool at a lower cost. The medical industry can develop a wide range of mobile and web applications, as well as internal systems for managing staff and hospital processes.
7.2. On-demand Economy Domain
The on-demand economy is rapidly expanding, and the market will grow by $1,57 trillion at a CAGR of around 49% between 2020 and 2024. This is why the number of startups in the industry is increasing. These businesses frequently outsource development to third-party vendors in order to reduce time to market and focus more on business operations and processes.
7.3. E-commerce & Retail
eCommerce and retail are two other growing industries. By 2020, global online sales will have surpassed $4.2 trillion.
Innovative technologies such as ERP and CRP systems can benefit eCommerce and retail. Augmented reality, computer vision, and machine learning are actively disrupting the industry by bringing a new level of shopping experience to the consumer. Artificial intelligence elevates shopping personalization to a whole new level.
7.4. Banking & Finance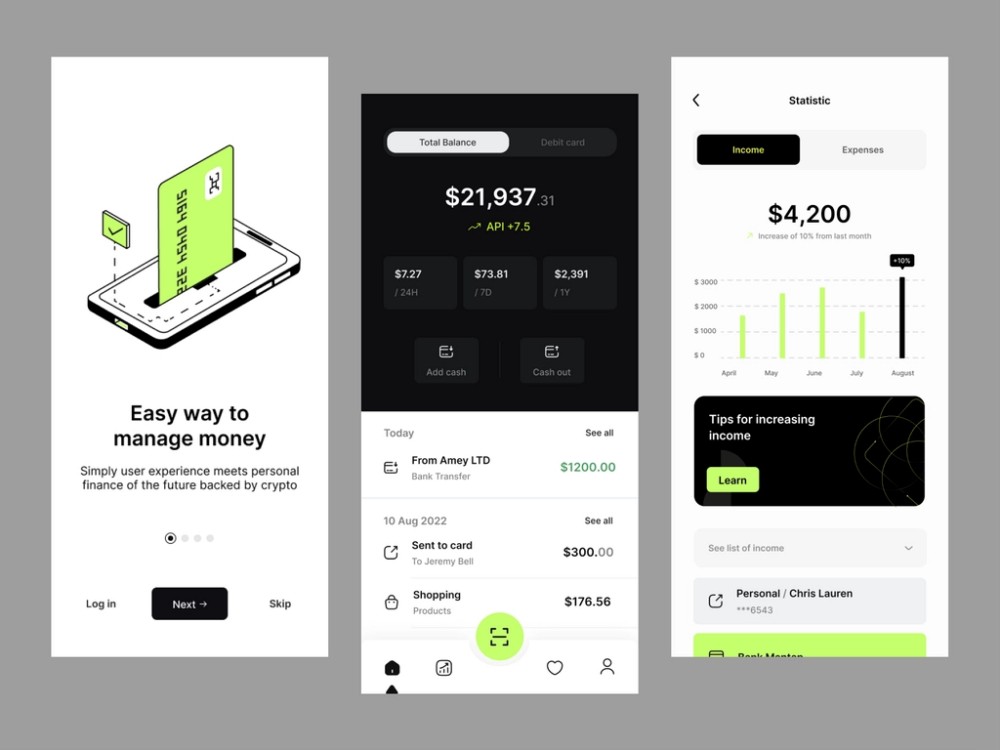 Without a doubt, the banking and finance industries can count on money. As a result, it is actively investing in outsourced IT services to develop financial solutions, HR applications, and marketing applications. The main goal is to reduce development costs while involving the best industry experts and maintaining a high level of service delivery.
7.5. Automotive & Transportation
Outsourced IT services are also heavily used in the automotive industry. The industry is undergoing rapid transformations, and there is a growing demand for various in-vehicle options and systems. You can develop navigation and geospatial systems, route and fleet management systems, warehousing solutions, and other software solutions that help to streamline industry processes.
8. Outsourced IT Service Costs – Main Factors
The primary concern with outsourced IT services is the cost associated with them. The average cost of IT outsourcing services is not less than $50,000. However, the figure can change depending on a variety of factors.
The following are some of the factors that influence the final development cost, which can vary depending on the following:
Specifications of the Service
The more complicated the project, the more money you'll have to pay. In terms of web development, for example, a one-page website will be much less expensive than an eCommerce marketplace.
Professionalism of Engineers
The cost of outsourced IT services is directly related to the level of professionalism. Senior professionals, for example, can charge several times more than middle and junior experts. However, higher prices guarantee higher competency and the assurance that you will not need to change the code of your app due to its poor quality.
You could pay as little as $25 per hour or as much as $250 per hour, depending on the vendor's level of expertise. Vendor rates are determined by the location of the Outsourcing, the complexity of the project, and the business model. In a moment, we'll go over key pricing models.
The location of the vendor will be the first indication of their prices when selecting an IT outsourcing service. For example, going to Asia is the most financially viable option for high-level and affordable information technology outsourcing services. When compared to other regions, development costs in the United States can double or even triple.
The outsourcing model also influences the cost of outsourced IT services.
9. How To Actually Outsource Effectively: Step-by-Step
Choosing an outsourced IT services provider to work with is a strategic task that should be taken seriously. We will go over the process's 8 key steps so that you can navigate all of them and select the best partner.
9.1. Select a Region and Country
Identify and analyze all available outsourcing locations based on skills, time differences, English proficiency, cost options, and any potential cultural differences that may interfere with the development process.
9.2. Select an Engagement Model
Do you want to be actively involved in the project and manage your team directly? Or do you want to focus on business tasks while entrusting the development to the experts? Your response will have a direct impact on the type of business collaboration model you'll need to select.
9.3. Create an RFP or RFI
Create a Request for Proposal (RFP) or Request for Information (RFI) that includes all project details, expected results, and the entire scope of work for outsourcing.
9.4. Select the Best Vendors
Shortlist 3-7 vendors for your project using platforms such as Clutch, ITFirms, and the Manifest. Contact them and send them your RFP to gain a better understanding of their processes and proposals.
9.5. Examine PFP Responses
Analyze responses and provide feedback. To select the best options, you may need to organize a stakeholder meeting and shortlist 1 to 3 vendors.
9.6. Conduct a video interview
Hold video meetings with the chosen vendors to learn about their expertise and assess their overall fit for your company.
9.7. Utilize the Vendor Assessment Matrix
Create a vendor assessment matrix with key decision factors and weigh each one. This method will assist you in narrowing down vendors who are the best fit for your project.
9.8. Make final calls and negotiations
Conduct the final round of phone calls with the top 1-2 vendors. Choose a vendor and sign a contract. Congratulations! You've successfully chosen a vendor for outsourced IT services.
10. Savvycom – The Perfect IT Partner For You. When?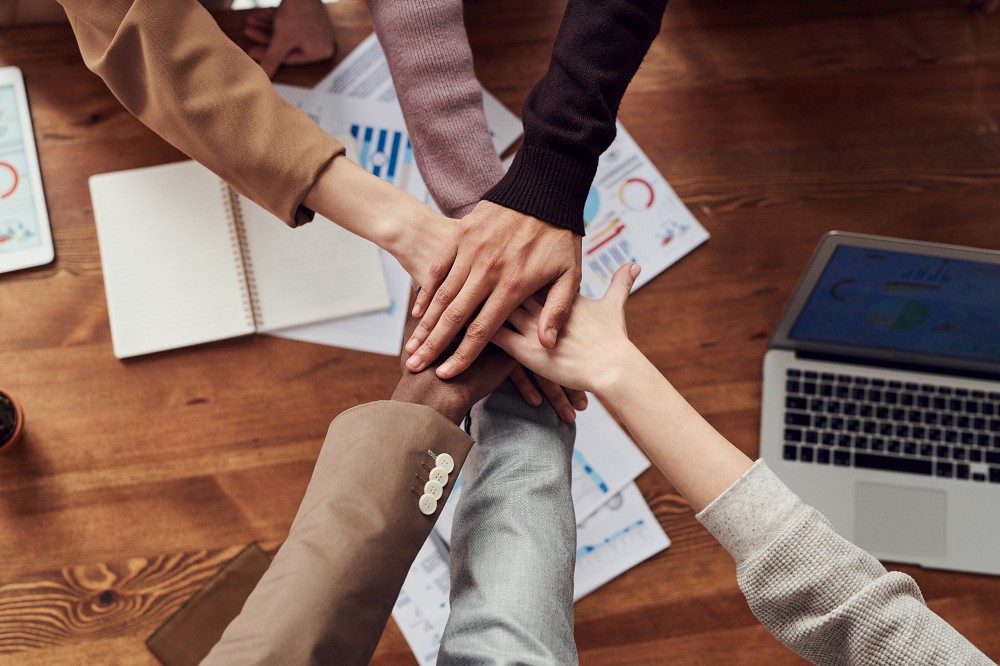 We're almost there, but there's one more question to be answered. How will you know when you need to find an outsourcing firm? When deciding whether or not to hire a team, consider the following factors:
If you lack in-house IT expertise
This is the most common occurrence, particularly among small businesses that require the assistance of developers but do not have, do not want, or cannot afford an in-house team. Outsourced IT services enable you to collaborate with the best experts without making large upfront time and financial investments.
If you want to save money and find genuine experts
If this is the case, hiring help will allow you to mash two potatoes with one fork. Some tasks can be outsourced to offshore locations, allowing you to hire the best experts at lower costs.
If you need to supplement your in-house team
IT outsourcing services can be beneficial even if you have an in-house team. A business can outsource additional tasks such as regulatory compliance, software support, and even customer service.
If you want to use the best, most recent, or most mature technologies
Experts in Machine Learning, Artificial Intelligence, and Big Data are extremely expensive. Hiring in-house experts may not be an option if you need to incorporate some of the most recent innovations into your project due to the associated costs. Outsourcing IT services allows you to gain access to the most coveted talents without having to sell your kidney.