An Insight into the Technology world.
Analysis and Insight from Savvycom Team.
The mobile app market is projected to generate $188.9 billion in revenue via app stores and in-app advertising, according to Statista. Furthermore, enterprise mobility is estimated to be worth $510.39 billion by 2022. While many companies are trying to take advantage of this trend, many do not know how to successfully approach mobile app development services. Success within the competitive landscape of these growth projections can become a reality for your company. If only your business is supported by a precisely cultivated mobile app development team.
An adequate mobile app development process flow spans over six important stages. In this article, we'll take a closer look at each one in-depth. Regardless of your project's size and scope, following our guide can make your enterprise mobile app development initiative a success.
1. What Is Mobile App Development?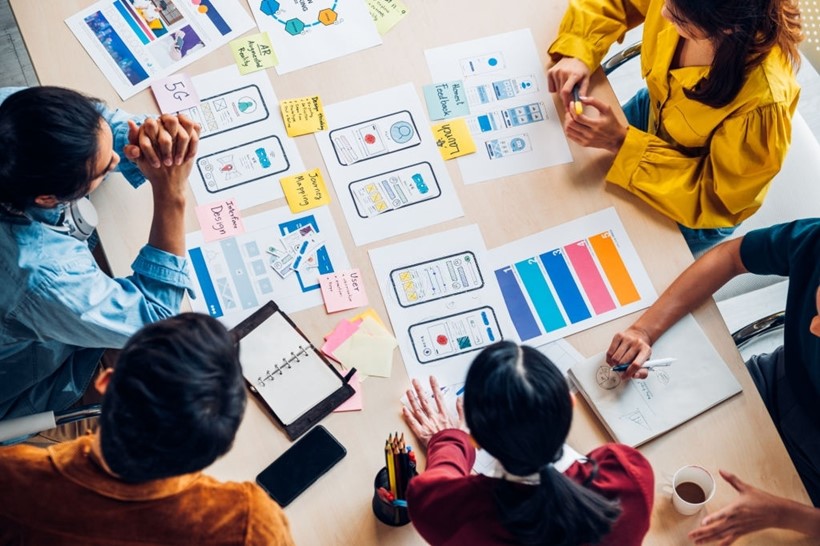 "Mobile app development is the act or process by which a mobile app is developed for mobile devices, such as personal digital assistants, enterprise digital assistants or mobile phones. These applications can be pre-installed on phones during manufacturing platforms, or delivered as web applications using server-side or client-side processing (e.g., JavaScript) to provide an "application-like" experience within a Web browser.
Application software developers also must consider a long array of screen sizes, hardware specifications, and configurations because of intense competition in mobile software and changes within each of the platforms. Mobile app development has been steadily growing, in revenues and jobs created." – Wikipedia
In short, here is what you should first have in mind when it comes to mobile app development. Mobile App Development Services is a complicated process to create an application that runs on mobile devices to meet a particular business or personal objective.
This process consists of various development stages: Define Strategy, Analysis & Planning, App Design, App Development, Testing, Deployment & Maintenance.
2. Mobile App Development Process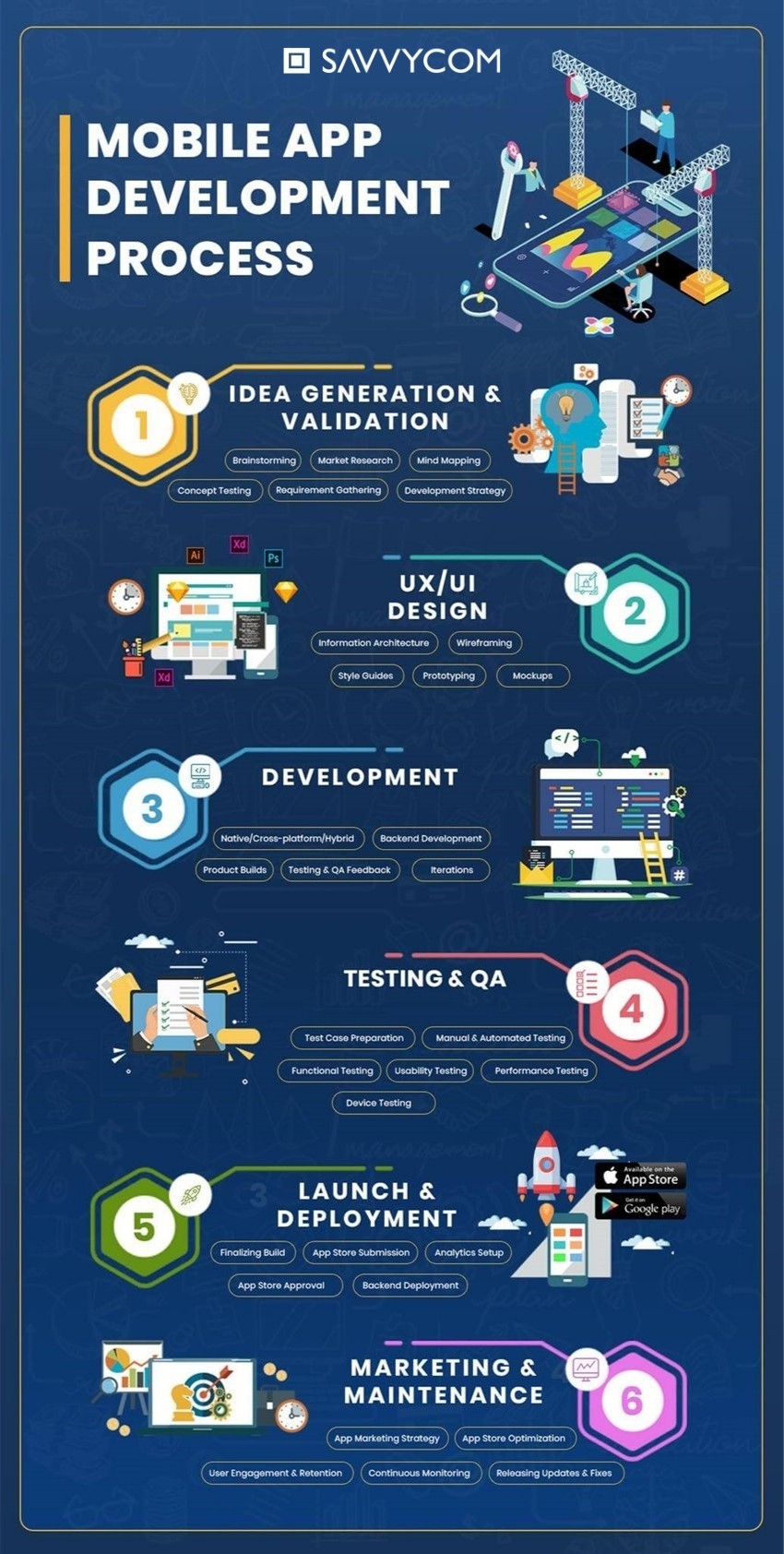 6 important stages in mobile app development services
Mobile app development is not something people can come up with overnight. Dividing the project into multiple steps makes the process less complicated and easier to execute. Moreover, the work can be planned in specific time frames and avoid unnecessary delays in completing the project.
The key stages that are involved in any mobile app development process are listed below:
2.1. Define The Strategy For Your App
The first step of the mobile app development process is determining the correct strategy for evolving your idea into a successful app. This step includes:
All the needed system requirements.

Making initial technology decisions.

Capturing user roles and personas

Identify the app users

Research the competition

Establish the app's goals and objectives

Select a mobile platform for your app
Once an app idea/concept is generated, it is essential to put in the efforts to do a proper market study and determine the viability of the project. Sometimes, market research will result in the discovery of new ideas.
The research stage is meant to discover new ideas and come up with the list of requirements needed to fix the scope of your app project. Having clear answers to the following questions upfront will go a long way in ensuring your app development project's success.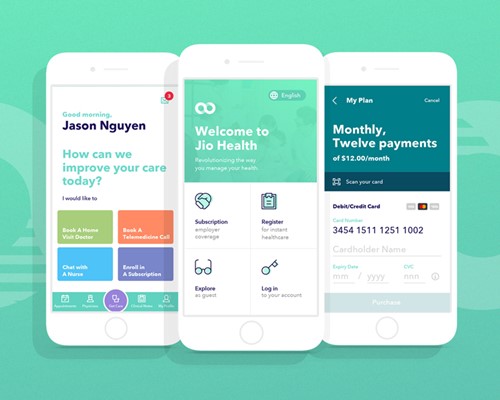 Build Your App The Professional Way With Savvycom?
Our team can help you with the development of your application. Contact us to get a free initial consultation regarding your project and its estimation in terms of cost, timeline, and needed technical talent.
---
2.2. UI / UX Design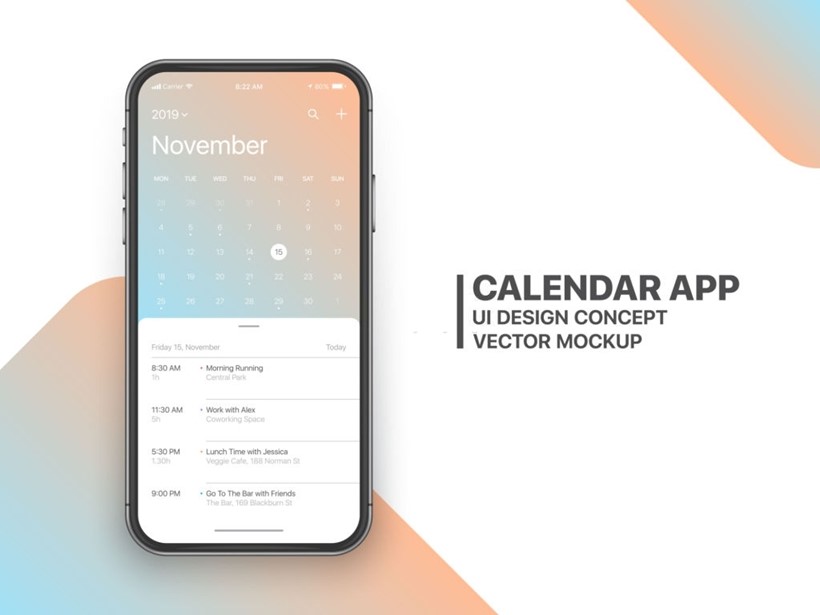 To build an effective mobile UI, designers have to consider aspects like defining their users and the way they think
The user interface (UI) and experience design (UX) are two crucial factors that determine any mobile application's success. While UI design provides the visual medium that manifests the app to the user, UX design speaks about multiple aspects of human interaction.
It makes an app easy to use and easy to navigate. Not to mention, the design should be interactive and engaging. The design stage includes multiple aspects, which are shown below:
Information Architecture & Workflows: Information architecture is the design framework in which the app's data, interface, and functionality are specified and detailed. Ideally, your tech consultants must finalize the technology architecture and the technology stack before establishing the design details.
Wireframes: User interface design in the app development process is termed as a wireframe. It is a pictorial depiction that provides critical elements of the UI (fields, buttons, icons, layout, etc.). It provides a visual indication of the app and depicts details like the elements' size and their placement on a mobile screen.
Style Guide: Style guides are all about standards, usability, and consistency. It is an essential part of the design stage. Standardization of UI elements, UI frames and end-to-end experience, the character in use of intuitive & pleasing UI elements, usability driven process flow as well as uniformity/uniqueness of the app are some of the factors contributing and achieved by style guides.
Mockups: A rendering of the app's visual design is called a mockup or a high-fidelity design. The wireframes combine with your style guide design standards and provide the interconnection between various graphic design elements, thus establishing the app's flow.
Prototypes: While mockups provide a display of your mobile app's functionality using static designs, prototypes can provide a glimpse into how the app function. A prototype is a rapid version of the initially intended app. Prototypes are required explicitly if the technology is new, concepts are untested, or there is uncertainty about the app development.
---
2.3. Mobile App Development
The development stage handles the actual realization and coding of your app. It includes multiple activities such as establishing the development environment (that provides for ways to do simple testing), developing various parts of the code, preliminary testing, and creating the app that can be installed and tested.
Typical mobile app development requires developing code and configuring End-to-End Development (Front-end & Back-end) and APIs.
Back-End/Server Technology: 

Database and server-side objects become imperative for supporting your mobile app's functions by connecting to a network. Configurations and changes could be needed to support the desired mobile app functionality if you use an existing back-end platform. The server-side objects developed during this stage must be configured and tested with the app's other components.

APIs: 

Application Programming Interface (API) constitutes pieces of software developed that help connects the app and the back-end server/database and connect the app with the OS components and existing software tools/systems in use by your business.

Mobile App Front-End: 

The front-end is what your end-users interact with after installation. Mobile apps often consist of interactive user experiences that connect with the back-end for managing data via APIs. When an app needs to let users work without a network (like offline mode), the app may require suitable APIs to download and store data locally.
2.4. App Testing & QA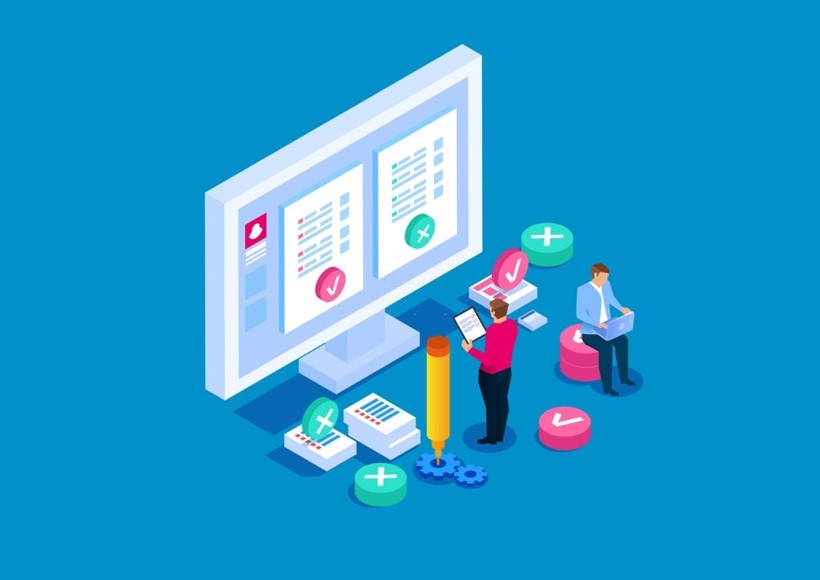 QA testing ensures that your product is of the highest possible quality for your customers
Testing is another crucial stage in the mobile app development lifecycle. It lets you determine the app's quality and gives an idea about how good, or bad the app is. The testing phase may overlap with the development stage in many ways, and this depends on the way the development team has planned and executed. For example, in agile methodology, every sprint or iteration could have a testing phase.
Additionally, testing is to understand the defects in the app and to resolve them. If unresolved, it may cause the app to malfunction or create other technical issues further down the road. There should be a separate team (other than the development team), the app testers, who have criteria, and documentation for planning and executing the process.
The testing phases are often accompanied by the associated development, which is aimed at resolving the bugs.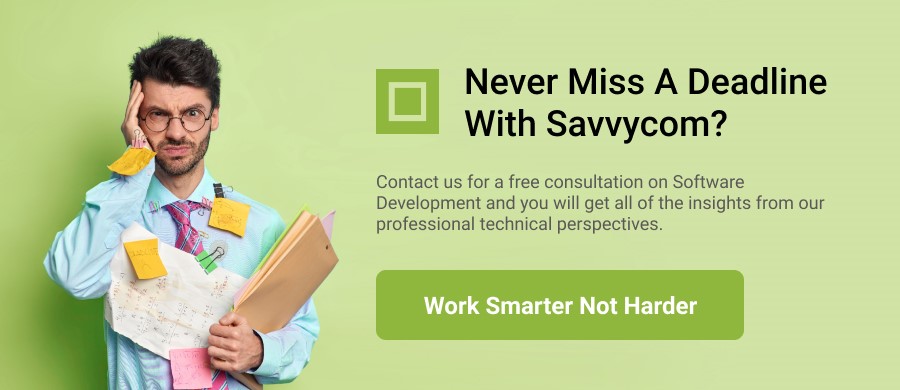 2.5. App Deployment
The launch stage marks the beginning of the market phase of the app. This could require the backend deployment before the app can be published in the app stores for downloads. You can do a soft-launch with a selected group of people/ internal team or issue in the app stores as a beta version for early user feedback.
To launch the app, you need to publish it in a public app store like Google Play / Apple App Store or an enterprise app store if your app is intended only for enterprise use. Listing the app requires meeting the specific guidelines of the respective app store.
2.6. Marketing Strategy & Maintenance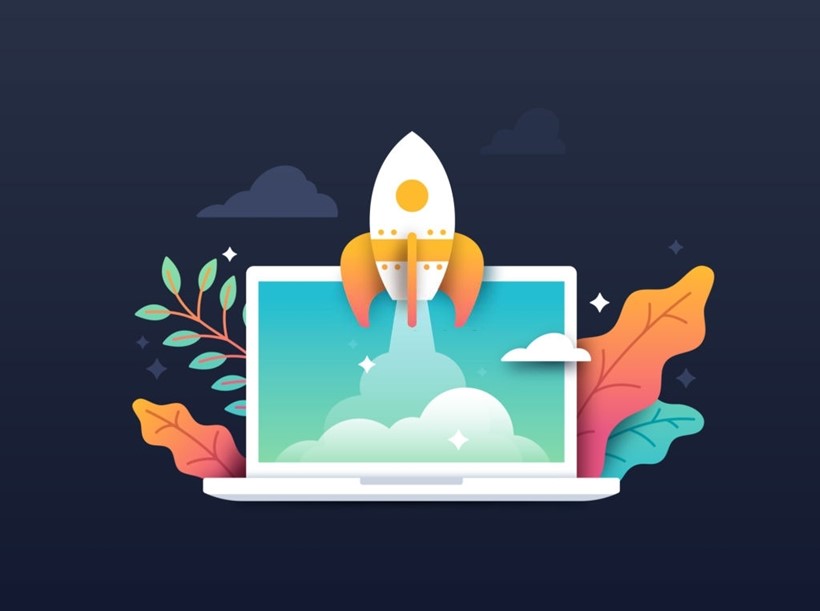 The Business's overall game plan for reaching prospective consumers and turning them into customers
Once users start downloading and using the app, issues may pop up related to the app functioning, or you would want to add new features to keep your users engaged incrementally. For this, a good app maintenance services team can effectively keep the user from leaving and attracting new users over time.
The success of a mobile app is greatly dependent on the app marketing campaign that you implement. Most of the successful apps follow a robust promotional plan from the get-go. Build and execute an app marketing plan to drive app discovery, increase organic installs and improve user engagement, preferably by working with an app marketing services agency to reduce cost overheads.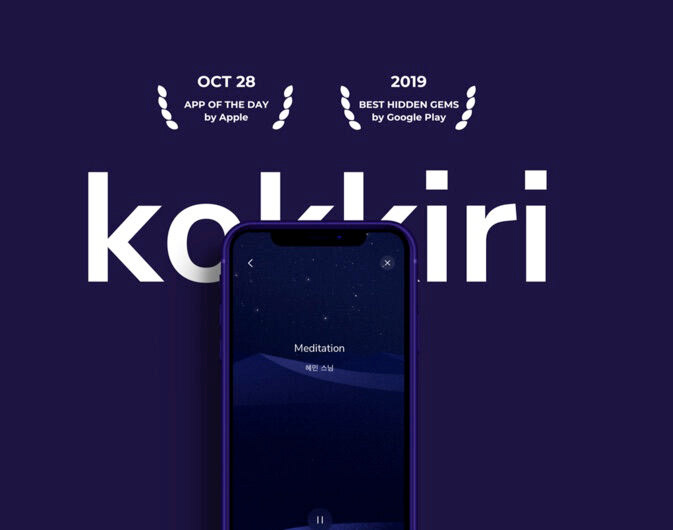 Light Up Your Mobile App Development Ideas With Savvycom
Our team can help you with the development of your application. Contact us to get a free initial consultation regarding your project and its estimation in terms of cost, timeline, and needed technical talent.
---
3. Mobile App Development Methodology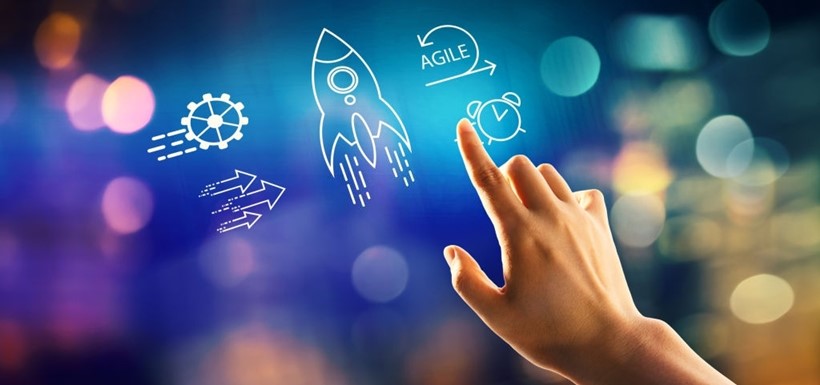 Agile Mobile App Development – a set of methods and practices where solutions evolve through collaboration between self-organizing
Mobile application development is the product of a large amount of the work done by specialists from various fields. Most importantly, it is the constant negotiation between the client and the Mobile app development company. Any software, including mobile applications, can be considered as an outcome of good communication.
3.1. What exactly is Agile Methodology?
The exact meaning of agile is to be fast and make quick changes. The same goes with the Agile Methodology. It relates to a project management method characterized by the division of tasks into short phases of work and frequent reassessment and adaptation of plans.
Agile Methodology's characteristics do an easy job for mobile app development so that the mobile application outcome is adaptable after its release. According to the manifesto, there are 12 principles for Agile Methodology:
Customer satisfaction by early and continuous delivery of valuable software

Welcome changing requirements, even in late development

Working software is delivered frequently

Close, daily cooperation between business people and developers

Projects are built around motivated individuals

Face to Face conversation is the best form of communication

Working software is the primary measure of progress

Sustainable development, able to maintain a constant pace

Continuous attention to technical excellence and good design

Simplicity — the art of maximizing the amount of work not done is essential

Best architectures, requirements, procedures emerge from self-organizing teams

Regularly, the team reflects on how to become more effective and adjust accordingly.
---
3.2. Agile Methodology vs. Waterfall Methodology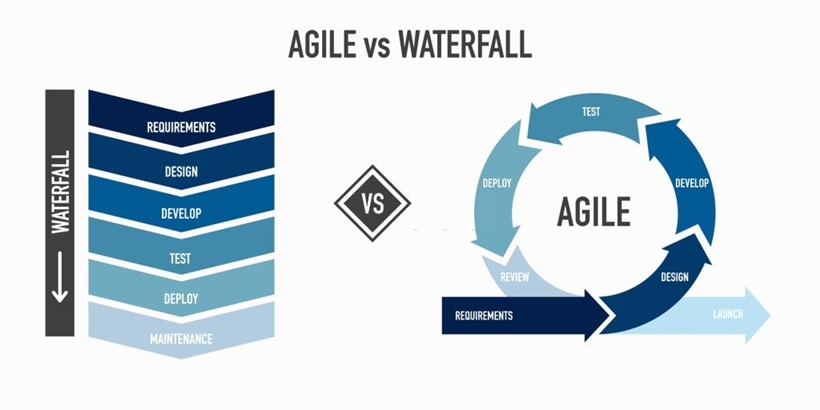 Agile VS. Waterfall Methodology
Waterfall Methodology is pretty much like construction and manufacturing workflows, a sequential design process. This means that as each of the mobile app development stages are completed (conception, initiation, analysis, design, construction, testing, implementation, and maintenance), the developers can move on to the next step.
This process is entirely sequential; only after a step is completed will the team implement the next step, a developer cannot go back to a previous step. If a developer wants to go back to an earlier stage, it should all start from the beginning. There is absolutely no room for errors or changes, so a project outcome and an extensive plan must be set initially, and then it should be followed carefully.
3.3. Agile Methodology in Mobile App Development, why?
Therefore, if you plan to develop a software that would require frequent overhauls and keep up with the technology landscape and customer requirements, Agile mobile app development methodology is one of the most effective approaches to your business's software development projects.
It ensures a proper communication channel, which helps both the clients and App Developers execute the desired mobile application or, in fact, any software.
---
4. Custom Mobile Application Development Services
Savvycom is currently the best mobile app development services company in Vietnam by The Manifest in native and cross-platform technologies in the healthcare app industry. We can offer the best solution for your particular situation as our tech consultants can determine the proper equilibrium between price, quality, and project requirements.
4.1. Android App Development Services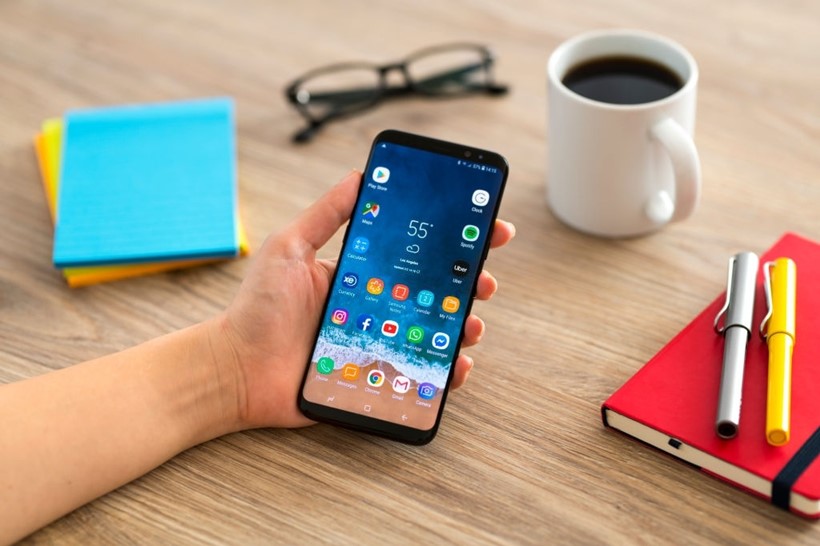 The number of people who own Android devices is growing year over year. According to Statista, The number of Android smartphone users in the United States increased to 120.5 million in 2018, and this figure is forecast to reach more than 130 million in 2021. Not to mention the rise of popular budget smartphone series that are using android like Oneplus, Xiaomi. You certainly want to offer your unique solution to this broad user base! We develop Android apps for various machines using the Java and Kotlin programming languages and Google's development tools and guidelines.
We build apps for multiple Android devices:
Phones
Wearables
Tablets
TV
4.2. iOS Application Development Services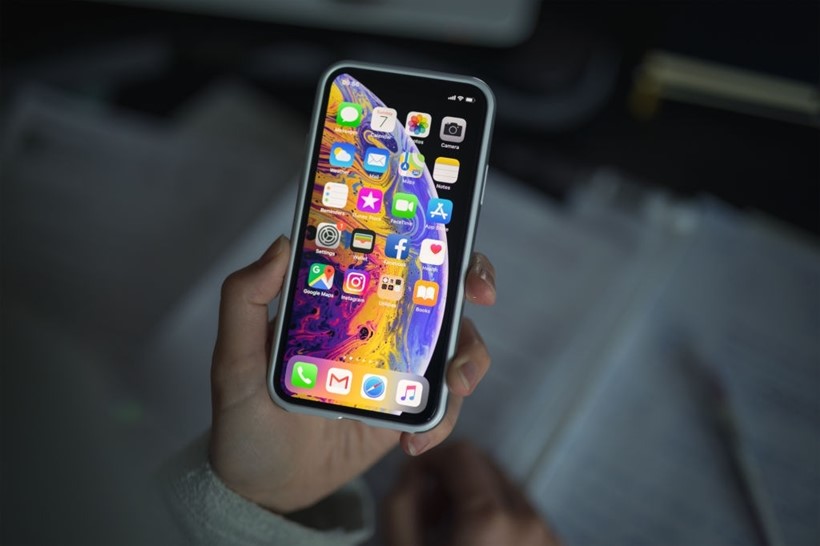 An exciting fact you should know before mobile app development is that Apple users show higher brand loyalty than Android users. Apple's brand value has seen some tumultuous changes throughout the last decade, but in 2020 it stood at an impressive 352 billion U.S. dollars. That year Apple managed to secure the second spot in ranking the most valuable brands worldwide, second to Amazon, and ahead of Google and Microsoft.
An iOS app will undoubtedly pay off if you are going in the right direction! At Savvycom, we do iOS mobile application development from scratch and port your Android application to iOS. We use Swift and Objective-C as well as other top performing mobile app development technologies to build our top-rated iOS apps.
4.3. React Native Development Services
React Native is the most popular cross-platform mobile framework used by global developers, according to a 2020 developer survey. According to the survey, 42 percent of software developers used React Native. Roughly one-third of mobile developers use cross-platform technologies or frameworks, while the rest of mobile developers use native tools.
We build cross-platform mobile app development for iOS and android from a single code base. Code written in React Native is the operating system–agnostic, yet apps written in React feel like native apps written in Java or Swift. Our experience shows that business owners focusing on bringing the most value in the least time usually prefer cross-platform apps.
If you're one of them, then React Native Development is worth your attention. We get the most out of React Native's capabilities to build excellent products.
Interested In Custom Mobile App Development?
Contact us for a free consultation on Software Development and you will get all of the insights from our professional technical perspectives. Our Developers will advise you on the best approaches to the development process, as well as roughly estimate your project concept cost.
---
5. Mobile Application Development Technologies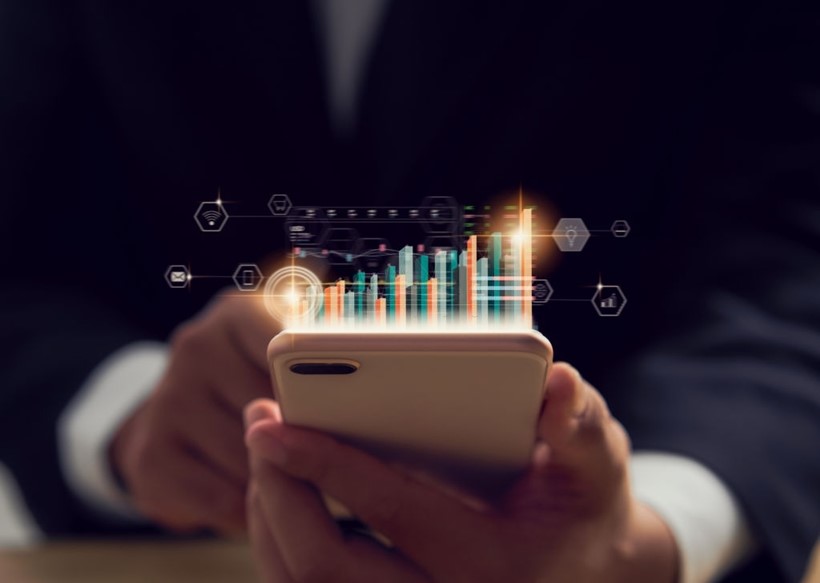 The shift to remote work and home education during the coronavirus pandemic in the United States has led to app downloads' explosive growth. Between March 2 and 16, app downloads in the remote work category increased by 1,457 percent.
Most downloaded apps include popular video conferencing app Zoom and communication platform Teams. Undoubtedly, the pandemic would have a lasting impact on mobile app development trends and technologies in the future, just like how it transformed mobile consumer behavior.
| | |
| --- | --- |
| Flutter | Flutter is the recent trending cross-platform mobile application development technology in town. It uses "Dart" as a programming language instead of JavaScript, which facilitates rapid and compelling analysis, fabricates UIs, includes highlights, and fixes bugs in milliseconds. The open-source, cross-platform SDK by Google extends a wide range of plugins backed by Google and allows mobile apps to be built for Android and Apple iOS platforms. |
| React Native | This JavaScript open-source framework has become the most preferred native mobile app development technology. It offers ample support to IDEs and other mobile app development tools and enables native apps for iOS and Android platforms. ReactNative framework allows building native mobile apps with JavaScript, using the same design as React. Apps built using React Native are real mobile apps that cannot be distinguished from an app built using Objective-C or Java, or Swift. |
| Ionic | Ionic uses the HTML5 programming language and is widely preferred for mobile app development today. It combines HTML, CSS3, and JavaScript to build native apps and create their UI functionalities with ease. Ionic is the easiest way for web developers to build, grow, and scale cross-platform mobile apps. |
| Xamarin | This cross-platform framework with coding advantages of C# uses single code across iOS, Android, Windows, and other platforms. With the benefits of code sharing, Xamarin builds applications that render the same native app experience. It is the most time and cost-saving framework for mobile app development. |
| NativeScript | Initially developed by Progress (Telerik by Progress), NativeScript is one of the most desired open-source frameworks to build Apple iOS and Android apps today. NativeScript allows developers to build mobile apps using JavaScript or any other language trans-compiles to JavaScript (e.g., TypeScript). |
| Felgo | Felgo, previously known as V-Play Engine, is a popular cross-platform development framework used to create mobile games and apps. Felgo uses Qt as its core framework, which simplifies the development of games and apps. With Felgo, you can make flexible and modern apps compiled natively from a single code-base for Android, iOS, Desktop, Web, and Embedded platforms. |
| Mobile Angular UI | Mobile Angular UI is an open-source mobile framework that combines the best features of Angular js and Bootstrap 3 syntax, including Bootstrap's missing components. It provides new UI components such as navbar, sidebars, modals and overlays, switches, etc. |
---
6. Choose The Right Mobile App development Services Company
6.1. Up-to-date mobile app development and emerging technology
Savvycom is currently rank #1 in the top mobile app development services company in Vietnam as of 2021 on The Manifest. Our app development team and CTO take pride in keeping up to date with the cutting-edge, emerging technology trends in mobile app development, architecture, and methodology. It allows us, developers, to work closely with your every need to build world-leading apps that will grow your users' install base.
Our number one priority at Savvycom is and has always been quality. Our commitment to quality is solidified by staying on top of the ever-changing mobile landscape. We maintain and apply the latest best practices with iOS and Android application development and other frameworks and libraries.
6.2. Coding Guidelines and Standards
Our successful iOS/Android development teams are intimately familiar with the expansive list of practical frameworks and libraries that can speed up the app development process and know when and how to leverage them for the best results. 
We apply industry-leading guidelines and best practices for mobile app development, allowing us to bring to life a fast-to-load mobile app by utilizing resources efficiently, compliant with mobile security standards. All in all, we develop an overall mobile app of the highest quality.
6.3. Cost-effective solutions & End-to-end development
We design and implement cost-effective mobile application solutions to help you to capitalize on your resources to fully achieve maximum ROI, whether it be by opening up new revenue streams, increasing your current productivity with a solution. Or countless other mobile app development opportunities.
Looking To Find A Trusted Tech Partner?
Tech Consulting, End-to-End Product Development, Cloud & DevOps Service! Since 2009, Savvycom has been harnessing digital technologies for the benefit of businesses, mid and large enterprises, and startups across the variety of industries. We provide high-quality mobile app development services as well as deliver a wide range of related professional services.
Savvycom is right where you need. Contact us now for further consultation:
Phone: +84 24 3202 9222
Hotline: +1 408 663 8600 (US); +612 8006 1349 (AUS); +84 32 675 2886 (VN)
Email: contact@savvycomsoftware.com
---
If you plan to build a complex mobile app, the timeline to implement your mobile application can take 6 to 9 months. In general, the timeline to build an app varies anywhere from 1 to 9+ months. It depends on multiple factors, including many features and their complexity, uniqueness of the design, usage of third-party services, etc.
The hybrid apps opposed to native are less expensive, but this option has some considerable limitations. Native app development offers more possibilities for customization, facilitation, and optimization, provides better quality, performance, and user interaction. In its turn, this gives the most value to the target audience. Simultaneously, native vs. hybrid apps have a lower risk of being banned from app stores.
The initial step is to check important information like portfolio, experience, industry focus, tech specialization, client testimonials, etc. Further, when communicating with potential teams, you need to consider factors like the estimated project duration and required budget, documentation, software development tools, the number of developers assigned to the project.