Offshore Software Developers Rates in 2021
With modern technologies, you can outsource software development to an overseas programmer team and thus save costs. Offshore outsourcing also opens doors to global talent pools. However, the average cost of software development services still dramatically varies from country to country. Therefore, in this article, we will analyze the offshore software development rates by continent, region, and country and provide you with some tips on how to hire Offshore Software Developers.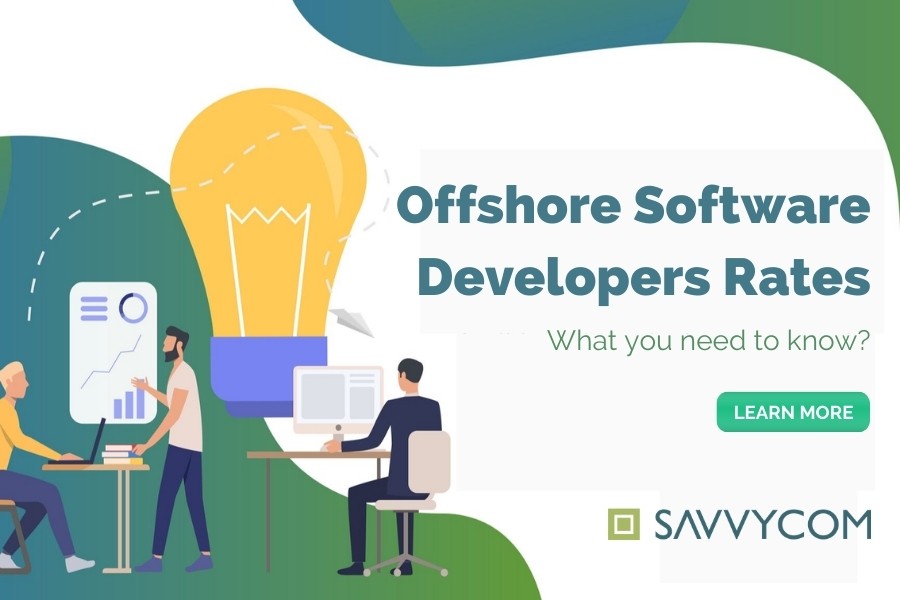 1. What Does It Mean To Hire Offshore Software Developers?
"In software engineering, offshore custom software development consists in offshoring the software development process in a country where production costs are lower, thus decreasing budget spending. Offshore software development can include following services: product design and architecture, coding and testing; develops SaaS, Internet/Intranet solutions, e-commerce, CRM, project management and other special web-services (including Web 2.0 solutions)" – Wikipedia
Offshore software development is hiring an external company or team to build software outside of the customer's country. Hiring a team of software developers for your project is a challenging task. It usually takes many resources to find a perfect candidate for a reasonable price, especially when you're a start-up and cannot afford to overspend. Yet, to speed up the process and avoid unexpected expenses, you can hire an offshore software development company.
Outsourcing and offshoring concepts are often used interchangeably. However, offshoring is instead a part of outsourcing. Offshoring involves partial relocation of a business to a distant country.
2. The difference between Offshore and Onshore, Nearshore
Basically, the difference between these 3 types comes from the location of outsourcing:
Offshore software development means that the company of providers is located in a country far away from customers', even in another continent.
Onshore outsourcing means when the company decides to hire software developers within their own country, maybe different in region.
Nearshore outsourcing is services existing among countries with the same time zone. Though these types of outsourcing are more convenient and approachable, they sometimes limit customers' range of options.
3. Benefits of Hiring Offshore Software Developers in 2021
3.1 Inexpensive Approach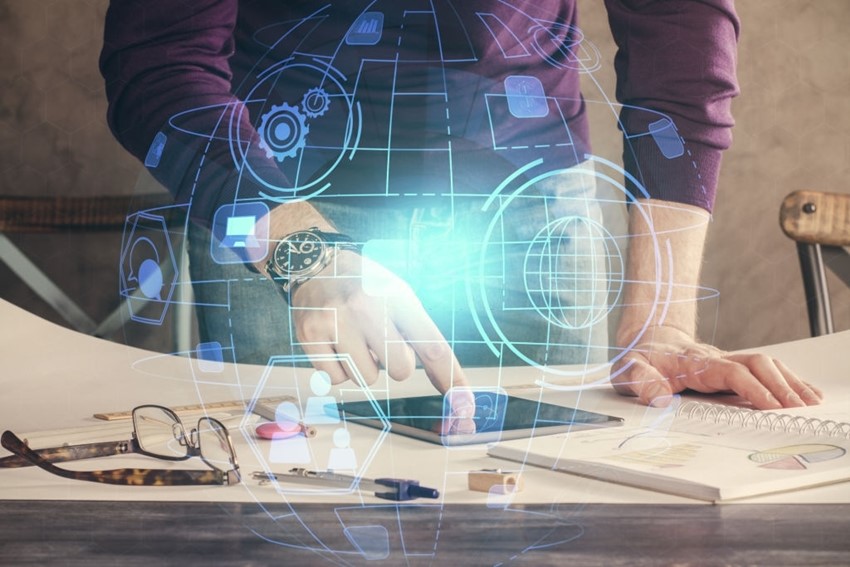 Why you should choose Offshore Software Development!
Quartz reports stated that 46% of start-ups fail as they run out of money in their starting phase. If you are a startup and searching for offshore developers for hire, you won't have to face such a situation.
It's because by choosing an affordable offshore development team you won't have to spend your capital on overhead costs such as office rent, salaries, insurance benefits, recruitment fees, etc.
Instead, you will be spending your funds on your business growth.
3.2 Improved Productivity and Quality
Offshore developers not only reduce the cost but also improves the development process, thereby saving time. It means that when you go for agile development with an offshore team on your side, there is no need to spend extra time training new employees.
Why? Because the offshore software developers you will hire will be experts in their field. Therefore, by saving time and money on your team training, you can focus on your core business objectives.
3.3 Flexibility
Changing the technology stack becomes a challenge with an in-house team. However, when you are associated with a reliable offshore outsourcing company, you can easily switch between the different development teams (for instance, from iOS app developers to React Native developers).
In fact, you will get the freedom to add or remove a developer to your offshore team. You just have to inform your partnered offshore development center prior to making any changes.
3.4 Accessibility to More Talent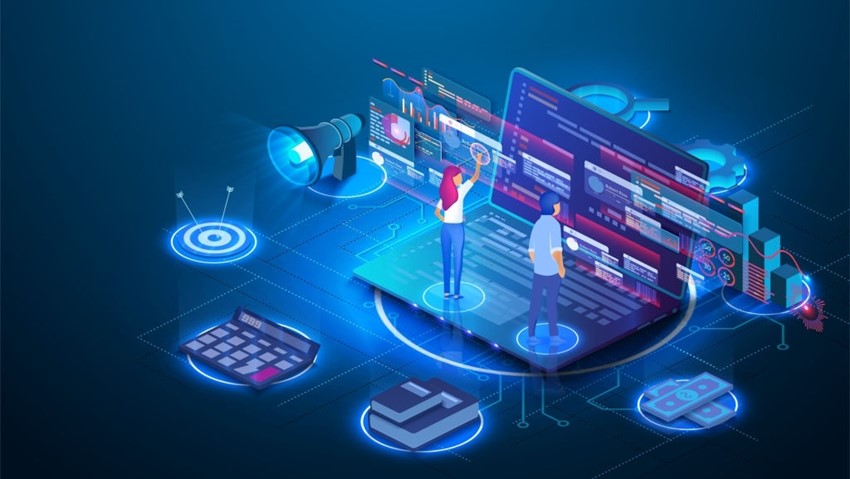 Outsourcing offer access to more professionals
Offshore outsourcing offers access to a large talent pool of professionals. Both web and mobile app development have numerous technology stacks, so it's impossible to get the developers for all technologies under one roof. And offshore outsourcing solves this problem by giving you access to hire offshore web developers as well as app developers.
3.5 Seize New Market Opportunities
As new technologies are emerging, companies look for ways to establish their presence before their competitors. For example, AstraZeneca – Research-based BioPharmaceutical Company has tapped into the booming Chinese pharmaceutical market by investing in agile development with an offshore team.
In terms of software and mobile app development, AI and Blockchain are two emerging technologies. And if you don't have an in-house team of AI developers or Blockchain developers, it is a good idea to build one in an offshore location and get an edge over your competitors.
3.6 Tax Savings
When you hire offshore app developers in countries such as Vietnam (Vietnam Pocket Tax Book by PWC), you can take advantage of the tax incentives offered by them.
Never Miss A Deadline With Savvycom?
Contact us for a free consultation on Software Development and you will get all of the insights from our professional technical perspectives. Our Developers will advise you on the best approaches to the development process, as well as roughly estimate your project concept cost.
---
4. The latest trends in Offshore Software Development
4.1 Cloud computing
Cloud computing plays an important role in offshore software development by optimizing scalability and flexibility. If companies are well aware of the benefits of cloud computing and take advantage of it in a proper way, their mounting needs can be addressed effectively.
4.2 Automation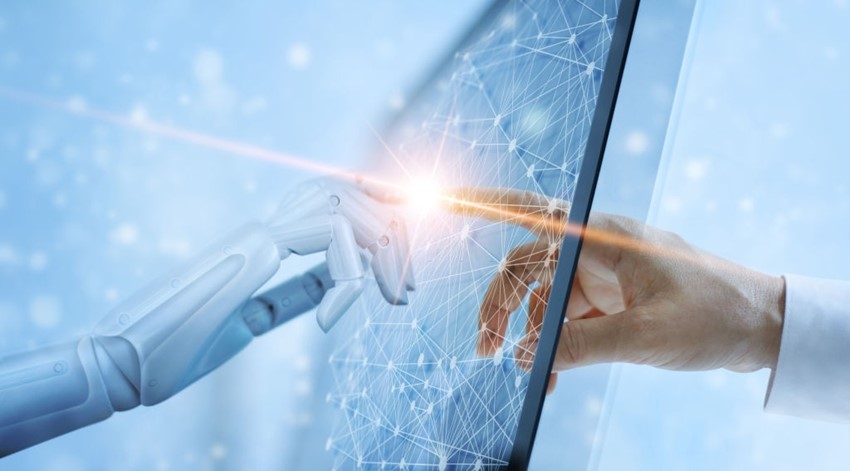 Automation – a Good Option for Reducing Labor Costs
Automation is undeniably beneficial for businesses, especially which realized the importance of hassle-free software development services. It can increase independence from human effort, cut down on costs and risks in connection with manual labor force. Furthermore, automation can respond to human needs faster to gain competitive advantage.
4.3 AI
For the purpose of developing better software, AI technologies can be used to improve the quality of code and test.
5. Factors impacting Software Developer Hourly Rates
5.1 Location
In 2008, Manpower published a survey showing almost half of employers in the US and Western Europe face the challenge of acquiring skillful employees in engineering and IT. Therefore, in recent years, candidates from Eastern Europe and Asia seem to be more attractive for the positions
5.2 Technology Stacks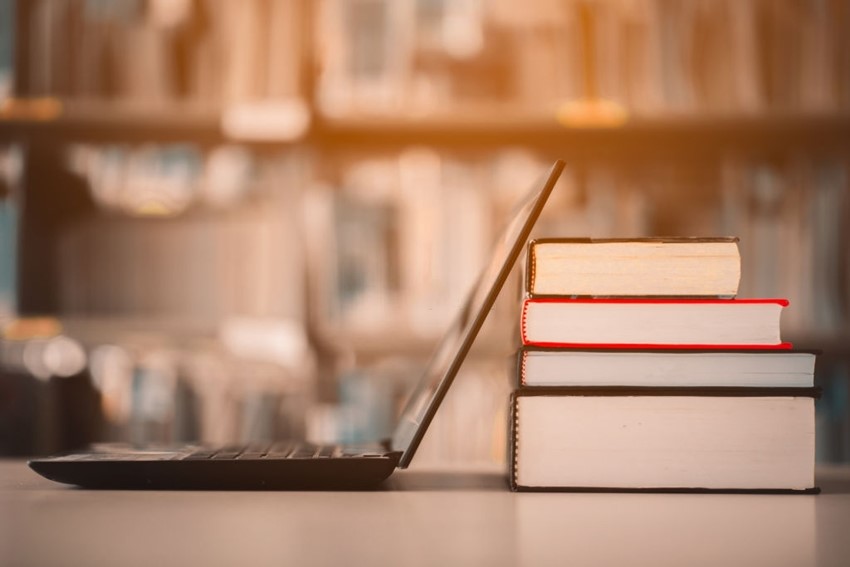 Hiring senior developers will cost you more
A lot of new frameworks are not in the school curriculum. Hiring developers with all-around skills costs much more than the single-skill one. An expert in Machine Learning and Artificial Intelligence will always command a much higher wage than the applicant in the front-end position.
5.3 Experience Level
The applicants with a few years of work always demand higher wages than the freshers because they do not need the company's training and can contribute more value from their own experiences.
6. Offshore Software Developer Hourly Rates in 2021
First, let's take a look at a brief summary of the average software developers hourly rate by continent. We'll be reviewing America, Europe, Africa, and Asia.
---
| | | | |
| --- | --- | --- | --- |
| America | Europe | Africa | Asia |
| $46.03 | $49.75 | $28.00 | $25.83 |
---
Average hourly rate for software development, 2021
Now we'll give a detailed analysis of offshore software development rates by region and country to help you make a more informed decision when hiring from overseas.
6.1 Offshore Software Development Rates in America
North America
According to Indeed.com, the average base hourly rate of a software engineer in North America makes up $46.4 per hour as of 2021. This number may vary depending not only on the experience and technology but also on location. 
Here are some examples of rates in various states:
California: $56.40

District of Columbia: $49.09

New York: $55.94

Texas: $44.78

Washington: $53.59
Latin America
According to IDC, the Latin American IT industry will be growing in 2021 despite political uncertainty and low economic growth. As predicted by Ricardo Villate, vice president of the consultancy for the region, the IT market reached 4.8% in 2020. IDC reports an increase in business spending on technologies related to AR/VR, AI, IoT, 3D printing, cloud, security, and robotics.
The latest data shows that the average software developer hourly rate in Latin American countries as of 2021 is $45.7. Hence, the rates for each countries are:
Argentina: $55

Brazil: $40

Bolivia: $30

Costa Rica: $40

Chile: $50

Mexico: $55

Peru: $35

Uruguay: $55
---
6.2 Offshore Software Development Rates in Europe
Western Europe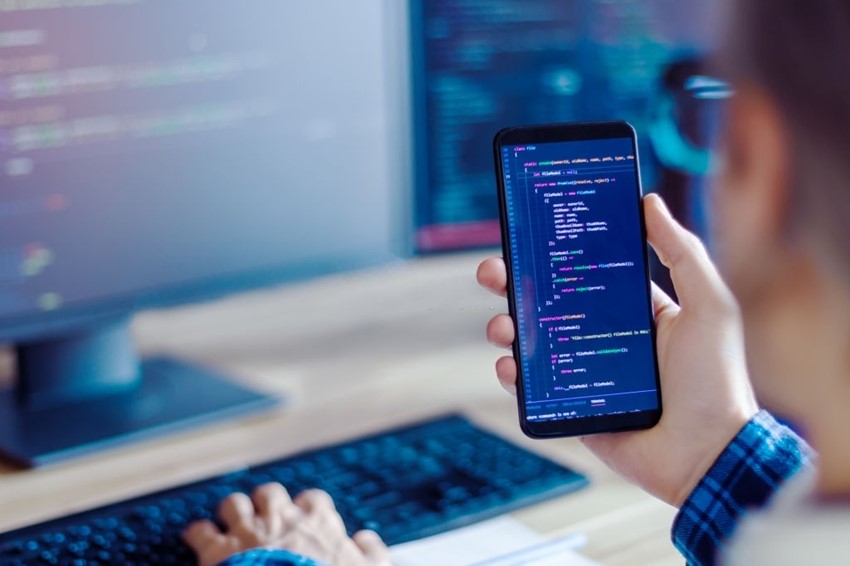 Due to the high cost and covid-19 outbreak, it is not ideal to choose offshore developers from the EU
According to IDC,  the IT spending in Western Europe is increasing by 1.9% year-on-year. Despite growing at a small portion, the cost for hiring developers in this region is significantly high – averagely $67.2 – due to the high living standard. 
Just as America, in Western Europe, the rates vary greatly by country:
Germany: $56

France: $82

United Kingdom: $71

Sweden: $67

Netherlands: $60
Eastern Europe
According to a report issued by AVentures Capital, Aventis Capital, and Capital Times at the beginning of 2019, Eastern European countries such as Ukraine, Belarus, Poland, and Romania are growing fast as the total volume of IT exports from these countries was approximately $13 billion. 
However, that comes with a great cost for hiring software developers: averagely $32.3. The average hourly rate for software developer talent in some Eastern European countries is as follows:
Belarus: $28

Bulgaria: $34

Croatia: $25

Czech Republic: $34

Hungary: $39

Poland: $40

Romania: $26

Ukraine: $37
---
6.3 Offshore Software Development Rates in Africa in 2021
Africa's IT outsourcing market is only emerging. However, it is predicted that the increasing number of the region's young population will drive demand for high-quality service sector jobs and the country will soon enter the list of the best countries to outsource software development.
The recent data shows that the software engineer hourly rate in African countries is:
Egypt: $20

Kenya: $20

Morocco: $20

Nigeria: $40

South Africa: $40
6.4 Offshore Software Development Rates in Asia
South and East Asia
A pioneer of software outsourcing,  Asia boasts the biggest number of offshore software developers as compared with other regions. Within it, South Asia and East Asia accounted for a large portion thanks to India and China' aggressive growth in technology.
However, there are several concerns with China. First, only 10 million out of China's 1.45 billion residents speak English, presenting a large communication barrier for many international employers. Second, China is known to have lax enforcement on Intellectual Property (IP) laws, which doubts many foreign companies looking to offshore to China. 
The average cost for offshoring software services in these regions is $26.5.
In detail, the 2021 offshore hire rates in South and East Asian countries are as follows:
India: $30

China: $25

Bangladesh: $25

Nepal: $25

Sri Lanka: $25

Japan: $27

Korea: $25
Southeast Asia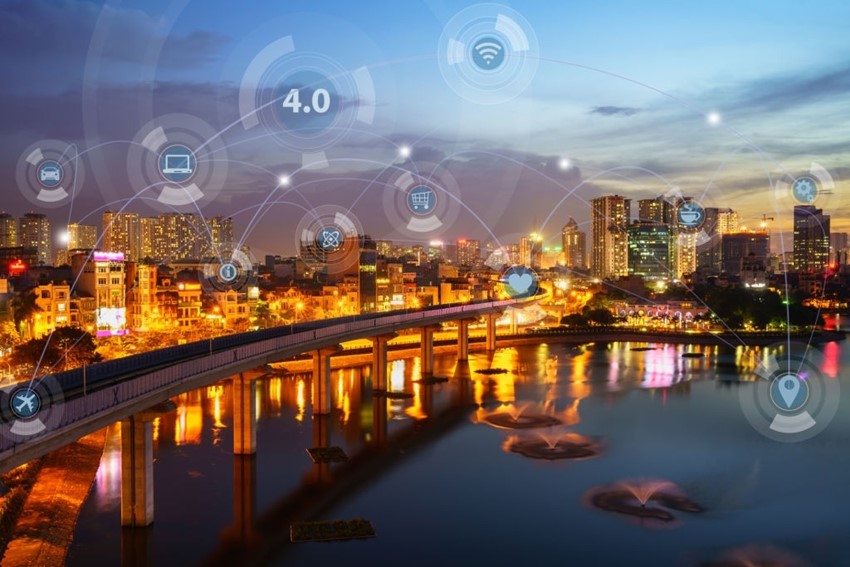 Vietnam – A promising land for Offshore Development
Southeast Asia has eclipsed China as the region most likely to produce the best investment returns, according to a survey at the Asian Financial Forum 2019. Enjoying such an overall growth, the IT industry in Southeast Asia is promising to grow at 6% CAGR during 2021 – 2025, making this region one of the most attractive software offshoring markets. 
The reason for that was that Southeast Asia enjoys strong demographic fundamentals. The majority of countries in the region have a low average age which allows its human resources to be more adaptive, innovative and quicker-to-learn than most parts of the world. The average cost for offshoring software developers in this region is around $23.
Among offshoring countries in Southeast Asia, Vietnam is considered one of the most lucrative opportunities. Some of the key facts about Vietnam include: 
Offshoring software to Vietnam is about 90% cheaper than developing software in America.

IT services in Vietnam cost 50% less than the rivals from India and China. 

It is estimated that outsourcing per person in Vietnam is only

$20,000

per person a year compared to $40,000 per person in India.

The IT workforce in Vietnam is in the Top

7 countries in Asia with the highest EF EPI Average.

60% of the population is under 30. Young, dynamic and tech-savvy are the right words to describe the workforce in Vietnam.
---
Apart from Vietnam ($18/hour), the rates for software services in some other Southeast Asian countries are:
Philippines: $25

Malaysia: $30

Singapore: $35

Thailand: $20
6.5 Key Takeaways
Among 4 continents, Asia has the lowest cost per developer per hour ($25.63).

Among 6 mentioned regions, Southeast Asia has the lowest average cost per developer per hour ($23).

Among all notable countries for software offshoring, Vietnam has the lowest average cost per developer per hour ($18) – equipped with strong IT workforce competency.
7. How to hire Offshore Software Developers
After calculating the cost, we proceed to the recruitment steps. There are several ways to hire offshore software developers, such as:
7.1 Savvycom
As a leading software solution provider, Savvycom focuses on minimizing the barriers to hire for our clients and improving their experience while using our services. We innovate our process in a way that combine the advantages of an outsourcing agency and a freelance portal, while eliminating all the disadvantages: 
Reliability:

our heritage for the last

11 years

has proved our commitment to our clients and the quality of our deliverables. 

Quick hiring

: with Savvycom, it will take you minutes to shortlist your ideal developers, one day to sign the contract, and a couple of weeks to kick off the project. 

Direct communication:

in Savvycom, Agile methodology is widely applied – meaning that you will be considered as part of the development team and be able to closely interact with us as much as you want to keep track of the process. Whatever you need from us, you can tell us directly – we will make sure the final product is well adjusted to your requirements.

Financial and legal security:

It's our job to work with the legal systems to guarantee your payment. 

Committed and dedicated teams:

Commitment is one of our core values. And we have been making sure that it happens to

100+ clients

.

Scalability:

Need to extend your team? No problem – you'll get more HR whenever you want.

Flexible pricing:

We have an individual approach to each client and are open to discussions regarding the payment and discounts.
7.2 Freelance Portals
Hiring remote developers at freelance portals seems to be quite an attractive option and here's why:
Vast tech talent pool: for example, Upwork features more than tens of thousands of profiles of offshore developers.

Remote cooperation: you pay only for the development services and do not incur any overhead costs.

Direct communication: you can talk or video chat with your team at the safe space provided by your freelance portal.
At the same time, the cons involve:
Unreliability: freelancers can leave your project at any time because they are not bound by any official agreements.

Commission fee: you have to pay a processing fee for every payment you make through freelance portals.

Lack of commitment: freelancers can work on other projects except yours, so you cannot be sure that they will dedicate all of their time to your project only.