Savvycom CEO Open Letter to The Fortune-US Department of State Global Women's Mentoring Partnership
In 2019, the Fortune-US Department of State Global Women's Mentoring Partnership selected Ms. Van Dang – Savvycom CEO – as a representative from Vietnam to join its emerging female leader mentorship. This prestigious annual program seeks to equip participants from around the world with critical business and leadership skills, expand their networks, and inspire them to "pay it forward" in their communities.
---
Ordinarily, the participants would travel to the US to meet with a number of business leaders over the course of 3 weeks. But having an all-virtual program this year meant there was time for much more in-depth and real-time support, which allows Ms. Van to learn, connect, and soar more than ever.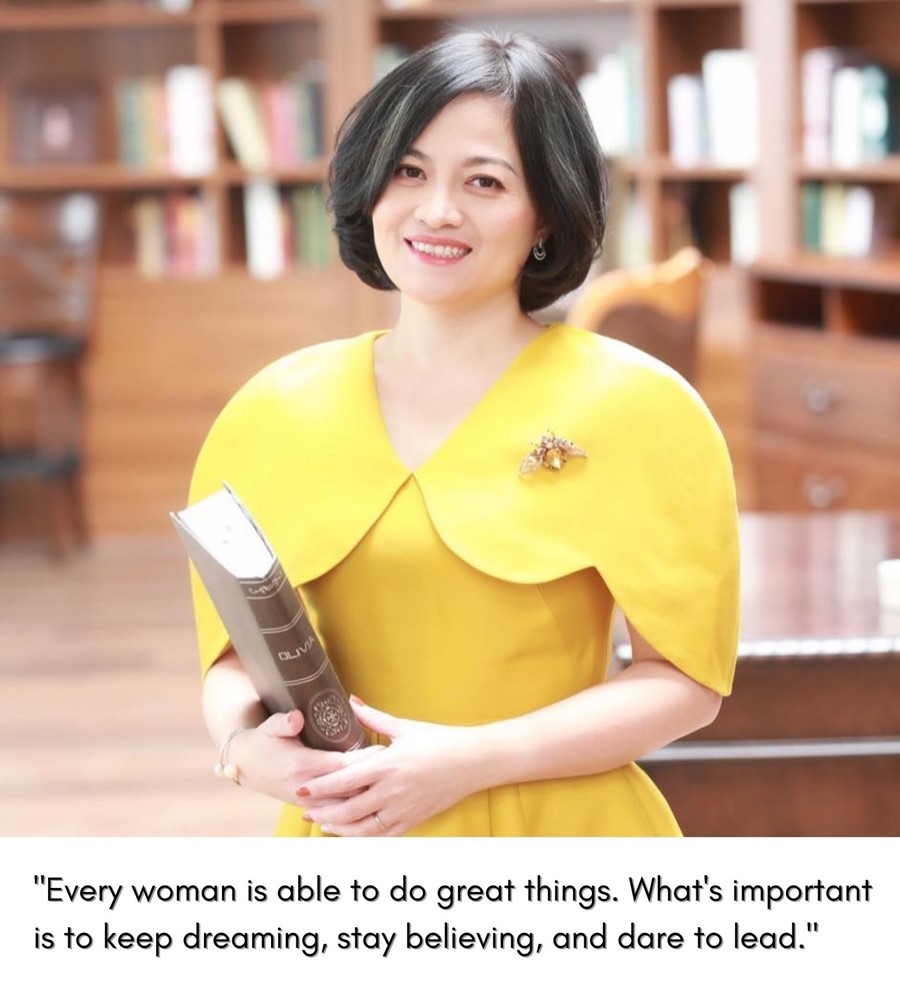 "I am Van Dang. A Vietnamese. A mother. A wife.  A technology enthusiast. An avid entrepreneur. 
I am so many things, but on top of all I am a person with a heart for the world we live in. My lifelong pursuance is turning the world into a better place via the magic of technology,  and to empower my successors with great sincerity and dedication. 
Putting forth such a vision from day 1, I actively looked for opportunities to develop myself and to learn more about social dynamics. That was where I got to know about Mentoring. I thought to myself it was such an enlightenment program, as it not only helped make an impact on the participants – mentors and mentees – but also enrich the society via its large assortment of give-to-get activities. In mentoring programs, I feel like everyone and everything was connected, hence inclusive. 
Thereby, I took initiative in joining different mentoring programs, as both mentees and mentors. I offered mentorship to my colleagues, friends or my juniors, as well as joining Cherie Blair Mentoring Foundation for Women and Hanoi Women Entrepreneur Mentoring Club.
By December 2019, I was nominated as the representative of Vietnam to participate in The Fortune-U.S Department of State Global Women's Mentoring Partnership program. I was fortunate to be selected as the Vietnamese representative to participate in the program with 13 other women from 11 countries around the world. It was such a wonderful opportunity for me, and also where my epilogue of 2020 development took off.
The program connected me with Mrs. Ann Boyd, CMO of Stoplight. She experienced various positions in Fortune 500 enterprises with a great standing in Cloud Service and Data Management. She was such a phenomenal woman, an excellent leader with a mind for greatness and understanding. Right from the moment I met her, I was "wow-ed" by her charisma, her energy, and her dedication to enriching emerging women leaders. Without any second of awkwardness, she got me onto her charm, encouraged me to "just be myself" and loosened the atmosphere between us. We have moved from that point to being good sisters, good friends, and mental support for each other during and even after the mentorship.
Due to the escalation of COVID-19, our trip to America was suspended and the program was moved to an all-virtual one. A light glimpse of downheartedness breezed through, as I could not meet the people I've long admired in person. But on another hand, I was glad technology still kept us glued.
We met weekly for 3 consecutive months on online conferences and private calls. The formats and agendas for each meeting were pretty diverse: we have 1-1 chat between mentor and mentee, group conference of about 13 members and experts to discuss various key leadership skills: Public Speaking, Business Strategy, Communication, Branding, Governance, People Development, Finance Management, etc. 
We also had a buddy program, where 2 members were connected to share about our journey, our learning points and reflected on our growth. We encouraged each other, discussed innovative ideas, and at some points – sobbed together on the experiences that taught us painful yet valuable life lessons. Those kinds of stories pushed me to reflect, reflect and reflect, until I found the very depth of my experiences. At the end of the day, it was really a great pleasure for me to hear and to be heard, to understand and to be understood. 
My journey with the Fortune-US Department of State Global Women's Mentoring Partnership has come to an end, but the lessons I earned from it will live on in me as I strive for further milestones. I would like to thank Vital Voice and the Fortune-US department for organizing such a wonderful program – without your amazing organization, my experiences would not have been so fulfilled. I also send the sincerest gratitude and appreciation to all amazing women that I have met – the women of great dreams, the women who are willing to share, committing to women empowerment and take the lead to build strong communities of female entrepreneurs. On top of all, thank you Ann – my treasured mentor – for being such an inspiration to me. This experience has made a huge impact on my way of leading, and motivated me to keep pursuing my goals for technology and this society. 
Lastly, these are some words for women who are still waiting for their golden days: Don't wait. Go out there, do something, pay it forward and make some changes."
| | |
| --- | --- |
| | " My daily job is CEO of Savvycom, A Global App Company, delivering innovative software services and mobile solutions in Healthcare, Manufacturing and Fintech worldwide to businesses including large enterprises, SMEs and Startups. We are always looking for partners who could go with us on this exciting adventure!" |