Savvycom x RMIT University Vietnam | MoU Signing Ceremony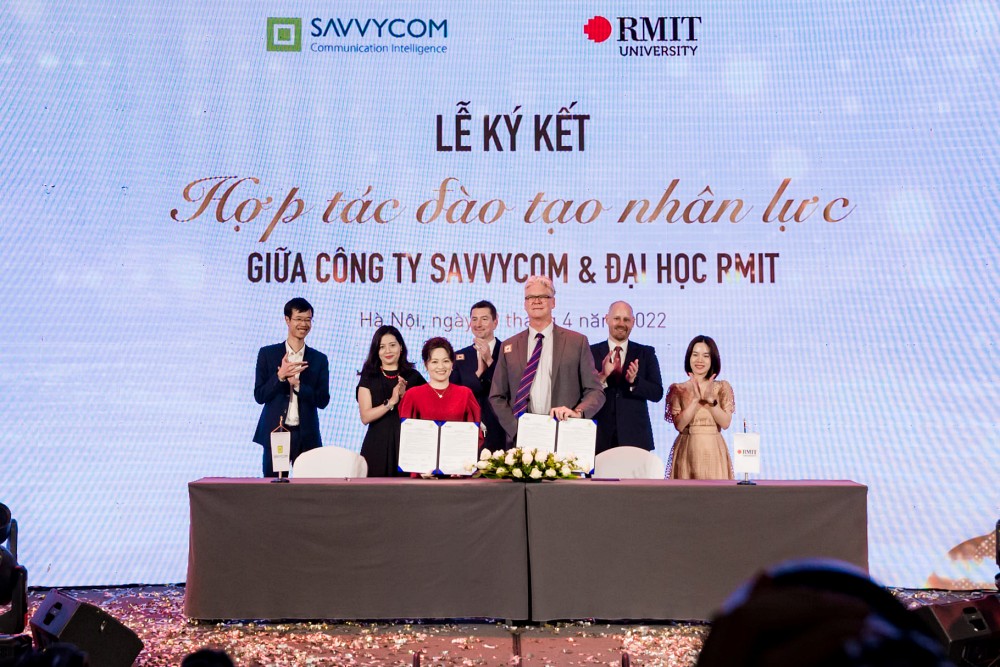 MoU Signing Ceremony between Savvycom and RMIT University Vietnam
Savvycom, a leading Information Technology company, announced its opening ceremony for its headquarters located in Hanoi, Vietnam, on April 19. The hybrid event aims to celebrate the company's latest milestone and other significant progress in the industry. The company also inaugurated the new office, located at Level 7, Sky Park tower B, No. 3 Ton That Thuyet, Cau Giay.
The opening ceremony also coincided with Savvycom's signing of a memorandum of understanding with RMIT University Vietnam, including internships, guest lecturers, capstone projects, and more collaboration on joint research and Ph.D. projects.
It also opens active participation in SSET's Industry Advisory Committee by Savvycom's leaders while sponsoring the startup acceleration programs, developing entrepreneurship initiatives, and leveraging the employability of RMIT Students and alumni in technology, engineering, and digital transformation to abundant opportunities across the globe.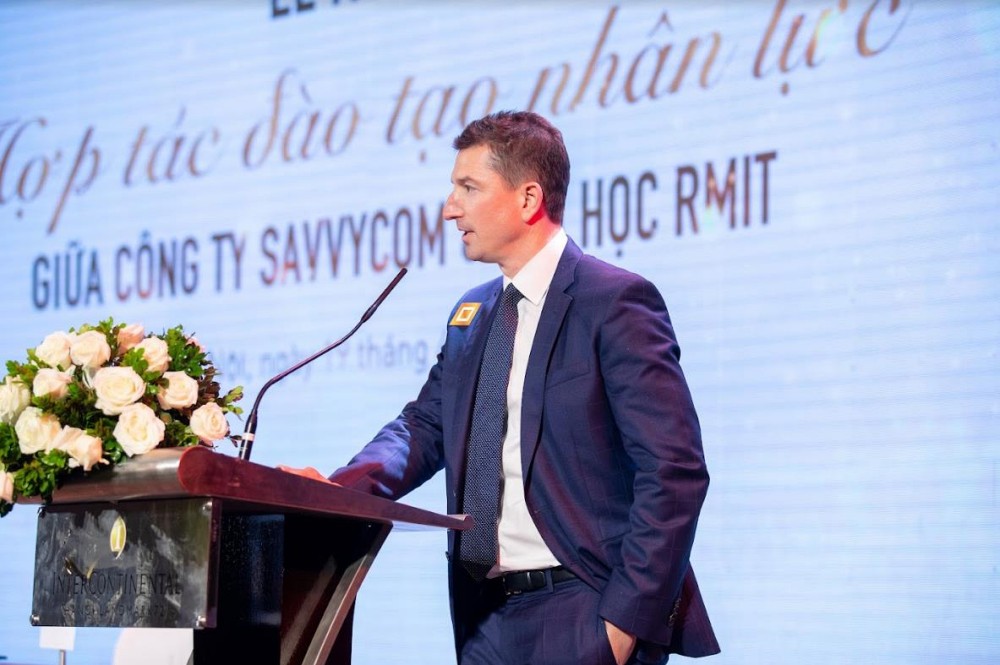 Mark Tattersall, Deputy Head of Mission, Australian Embassy in Vietnam gave his speech regarding the MoU Signing Ceremony
"I am pleased that companies such as Savvycom – led by Ms. Van, an Australian alumnus – are increasingly looking to RMIT and Australian education institutions to help ensure they have a digitally skilled workforce required by a rapid digital transformation in Vietnam," said Mark Tattersall, Deputy Head of Mission, Australian Embassy in Vietnam.
Two critical aspects of achieving this growth are training its current workforce through upskilling and raising the standards of education as part of its corporate social responsibility. The former is the foundation of Savvylead 2022, a future leadership training program, while the latter will be attained through strategic cooperation with various universities such as the RMIT Vietnam and Phenikaa University.

Savvycom – Your Trusted Tech Partner
From Tech Consulting, End-to-End Product Development to IT Outsourcing Services! Since 2009, Savvycom has been harnessing the power of Digital Technologies that support business' growth across the variety of industries. We can help you to build high-quality software solutions and products as well as deliver a wide range of related professional services.
Savvycom is right where you need. Contact us now for further consultation: