Case Study – What Does Sephora Teach Us About Digital Customer Experience?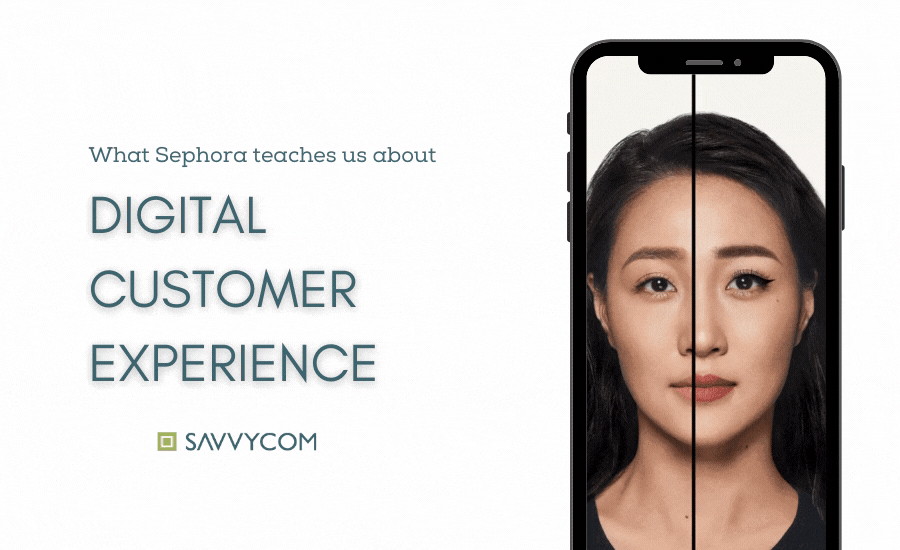 1. Technology That Makes Customers Lives Easier
"According to the source, it appears that Sephora was millennials' favorite beauty retailer in France in 2019. Indeed, for 100 euros spent at Sephora, young French people spent on average 34.2 euros at Yves Rocher that year. Several subscription box companies ranked in the top 15, including Birchbox." – Statista
What elevates Sephora's digital customer experience strategies to a truly inspirational level is their obvious understanding that customers look to technology and adopt it when it makes their lives easier. With around 1,750 retail stores in 30 countries, Sephora has made "useful technology" a central part of its brand. Customer's expectations of them are a company that offers "unbiased service from experts, an interactive shopping environment and innovation."
Right out of the best-practice customer experience playbook, whenever Sephora does something innovative, creative, tech-savvy, etc., they're strengthening their customer relationships – because they're consistently delivering on customer expectations better than anyone else in their industry. 

2. A Digital Solution That Directly Addressed Customer Needs
Having discovered that customers often use their smartphones when shopping at the retailer's brick-and-mortar locations and that these shoppers were often searching for outside recommendations, product reviews or better prices on the products they were considering purchasing in-store, Sephora developed the Sephora mobile app which focuses on providing shoppers with a mobile experience that is catered to their needs. The app is designed to emulate the knowledge of a personal shopping assistant or a Sephora sales associate in that it provides product recommendations, reviews, and pricing information in a simple format which makes it easy for a customer to purchase products.
In other words, the goal of Sephora's mobile app is to give customers the tools they need to help them feel confident in making a purchase – whether in-store or online – without necessarily needing to speak to a sales representative or research outside sources as they were doing previously.
The app also comes with an AI feature called Virtual Artist, which uses facial recognition technology to allow customers to virtually try on makeup products and determine how to apply the product. The app can then either send customers to purchase the products online or tell them where they can be found in a store.
By noticing the habits of in-store shoppers and addressing their needs with its mobile app, Sephora can enhance the digital shopping experience for customers both in-store and online. Thanks to the mobile app, Sephora has been able to rebuild customer profiles to include 360-degree data that tracks the whole customer journey from online browsing and purchasing to in-store interactions with sales representatives and over-the-counter sales. In other words, Sephora's mobile app has succeeded in tracing customers' precise online behaviours and helping boost sales not only in online channels but also in offline stores.
"If a customer browsed online then bought in store, we can see that. We just weren't looking at it before, but it's a win for both channels," said Laughton – Sephora's VP omnichannel. "We had good relationships across our channels, but we weren't collaborating or finding synergies, and we were maximizing business in isolation. We're more aligned, and we can move faster across in-store, online and mobile strategies. Mobile is the glue that holds it all together."
3. The Digital Solution That Is Personal To Each Customer And Help The Brand Drive Sales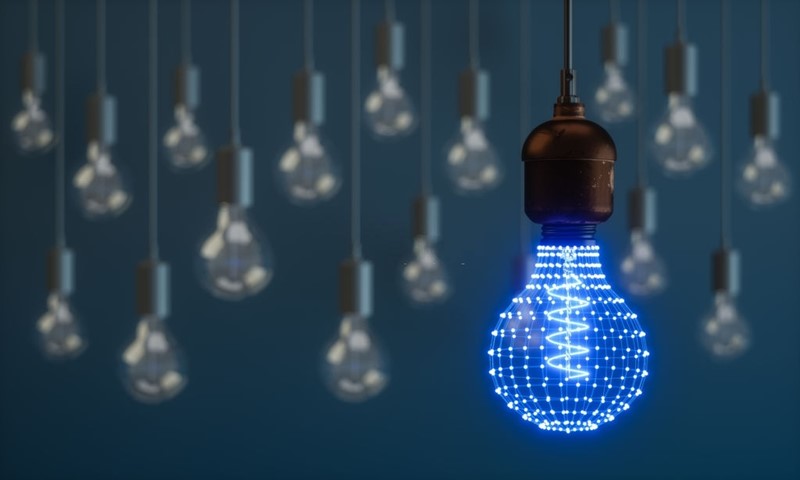 Digital solutions can be used to solve even the most uncommon of challenges
As an added benefit of the mobile app, Sephora can collect more information about audience habits through the data that shoppers provide while using it, which helps the brand influence future purchasing decisions and drive more sales.
One of Sephora's key goals is to focus on creating a quality experience for each shopper whether on the web, on mobile or in-store. To accomplish this, Sephora uses data gathered from their customers' shopping habits to personalize the content on the app that perfectly matches each shopper's unique needs.

One way that Sephora can gather this data is by analyzing the actions that a shopper takes after being presented with a product page. The choices a shopper makes help Sephora identify the customer's intentions and design a more personalized user experience that accounts for whether the shopper is researching and comparing products, planning a purchase for later, or ready to purchase a product immediately.
For example, a shopper that adds a product to their basket could intend to make an online purchase, whereas a shopper that searches for a local store could intend to purchase a physical location. Regardless, these two shoppers are on different paths to purchasing from Sephora, and thus will likely have a unique experience.
4. The Digital Solution That Improve Customer Confidence In Purchasing Products
Sephora realized through product reviews and customer feedback that a common pain point for customers was purchasing a cosmetic product that wasn't the right fit, which caused unwanted frustration for shoppers. To help solve this problem, Sephora creates online content to educate shoppers on their way to making a better purchase decision and feel confident with their selections.
For example, Sephora's Pocket Contour Class offers tips on how to properly apply Sephora's products and can recommend which products are right for a variety of skin tones. Further educational content is available on Sephora's website and mobile app, as well as the company's catalogue.
5. The Digital Solution That Generated Excellent Results
App users spend two times more annually and purchase twice as frequently as the average Sephora customer.

More than 200 million shades of products – lips, lashes, foundation and more – have been used by customers.

Sephora's applications have developed to be one of the most used apps in the history of retail application, ranking atop for not only in lifestyle app ranking but also to all free apps. 

300% increase in mobile shopping.
6. The Digital Solution That Teaches Us Lessons
What makes Sephora's interplay between technology and brand so powerful is that it can't be easily duplicated because their success is built on a deep alignment among the brand, technology and customer experience, and they consistently deliver on it with a level of customer-centricity that competitors would have a lot of trouble coping.
It means embracing the customers, based on a deep understanding of them and their unique wants and needs. And then determine the role of technology as well as digital experience and how it can make customers' lives easier.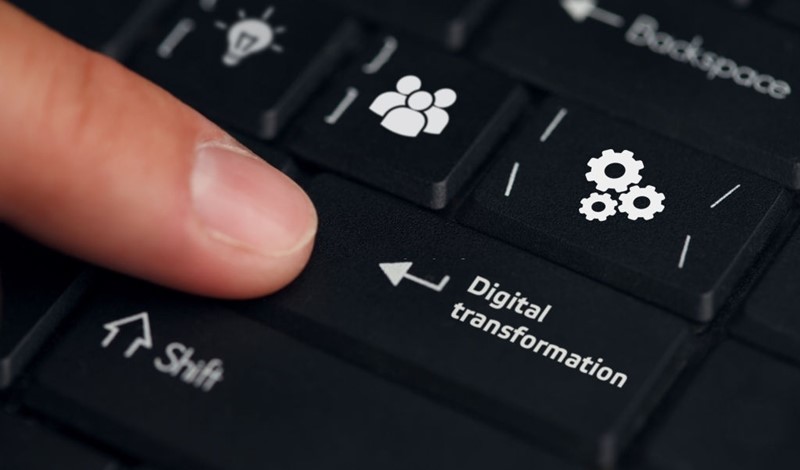 Digital transformation is the integration of digital technology into all areas of a business
Luckily, the steps it takes to join them are fairly well defined: you design a great strategy, adopt a technology that seamlessly executes it and leverages it to your advantage. The concepts around customer-centricity and digital customer experience strategy – though being quite straightforward that it can be embraced by anyone – is not simple. Your job is not only to come up with a great plan that engages all aspects of your business and streamline the customer experience across channels and platforms but also to build a creative, innovative and perfectly designed application that well serves your strategy. Sometimes it's overwhelming to handle both at the same time and neither of them would come anywhere.
Sometimes, you as a business-savvy who does business for your whole life find struggles in coming up with a technology-incorporated strategy, a digital customer experience scheme. Therefore, it is optimal to outsource a skilled and experienced vendor to help you with the technology (consultation, app development,..) so that you can focus on the selling and so on. It shares with you the mounting workload, it allows you to keep your eyes on your core competencies; it is cheap, risk-optimal and HR-effective, which are all the competitive advantages to wing up your digital customer experience strategy. 

Summary
At the heart of this connecting world, Savvycom is racing against time and innovation to deliver world-beating social apps to our valued clients. With our 10+ years of tech expertise, the endorsements from 100+ clients of 4 continents around the world and multiple successful partnerships with reputable global firms such as Apple, Amazon Web Services, Google Cloud, and IBM, we make serving our clients with the best services a promise.