An Insight into the Technology world.
Analysis and Insight from Savvycom Team.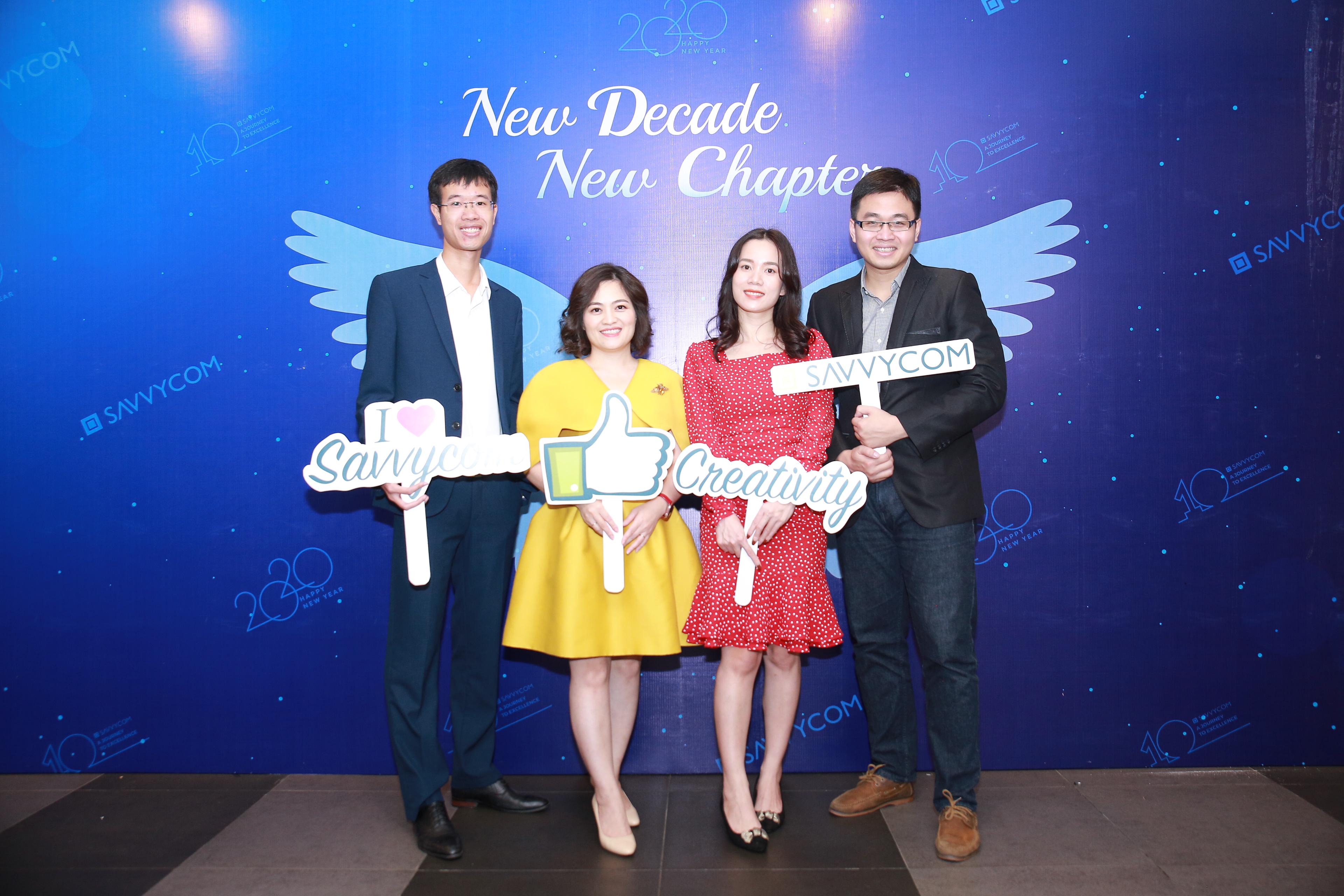 In her remark at the Year End Party celebrating the new year and the new decade ahead of Savvycom, Ms. Van Dang expressed her sincere gratitude: "I have always believed in a saying that  "If you want to go fast, go alone. If you want to go far, go together". I, as well as other directors, understand from the very start that should we want to create a beautiful world fueled by disrupting technology, we would need more than our own hands. We need the hearts of the like-minded partners, the brains of our clients, and the hands of our employees. Without the joint efforts of those wonderful people, we couldn't have gone this far towards our dream, and the last year wouldn't have been such a success".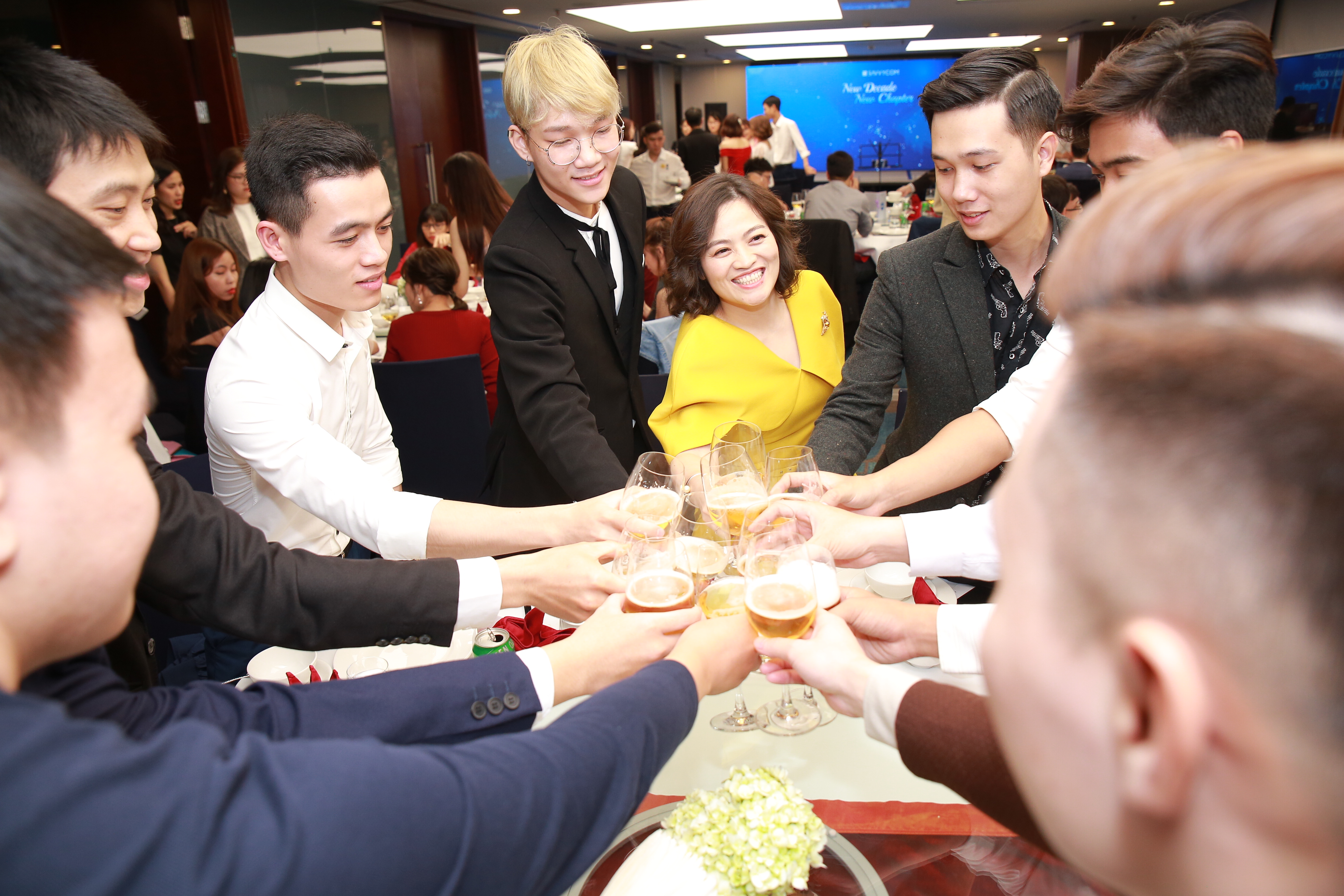 It is recorded that, throughout the last 10 years, Savvycom has supported more than 100 clients from 4 continents to excel their business performances, received 15+ prestigious honours and awards such as being recognized as #1 top App Developers in Vietnam by Clutch's Leader Matrix, created decent occupations for 150+ people and successfully established strategic partnerships with reputable enterprises worldwide such as Apple, AWS, CY Global, etc. Within all those impressive figures, 2019 alone generated up to 36 successful deals with international partners and contributed more than 10 ground-breaking case studies to our company portfolio – all of which were realised with positive feedbacks and promises of further cooperation. That being said, 2019 was another year marked with outstanding business performances and customer satisfaction for Savvycom.
Making the hay while the sun shines, Ms. Van Dang announced the road map of Savvycom in the 2020s:
"The world is shifting relentlessly. Millennials will be the major workforce by 2025. Newsprint will soon pronounce its mass extinction and witness the enthronement of audible news. Wet markets and traditional sellings will radically emigrate to online platforms. Human memories will be stored on Cloud instead of diaries or journals. With that breakneck pace, in just two or even one year from now, the world will catch on a brand new identity – but against all the odds, Savvycom is going to master the change. We have the dreams, the determination, the skills, and the opportunities to ride ahead of the wave, and we promise to dedicate our hearts and souls into serving our clients with the best technological know-how and digital transformation skillsets."
Such a vigorous declaration is followed by an exuberant mission. The goal of Savvycom for the next decade is becoming one of the top 10 leading IT companies in Vietnam by delivering world-class digital transformation solutions to businesses around the world. The company is also planning to expand to other parts of Vietnam as well as other regional countries while seeking credible partners and settling long-term deals with traditional markets such as North America, Europe, and Australia.
With an ambitious mission as it is, the forthcoming years are going to be more than challenging. However, Ms. Van Dang puts great faith in the burning spirits of Savvycom warriors and the potential of future partnerships:
"May the collaborations ripen and the people in them blossom. May 2020s be another decade of excellence and success"
At the doorstep of 2020, we once again would like to thank all clients, partners, and staff who have accompanied and supported us through ups and downs. We look forward to the vibrant future ahead with you.
Contact us for efficient alliance and collaboration: