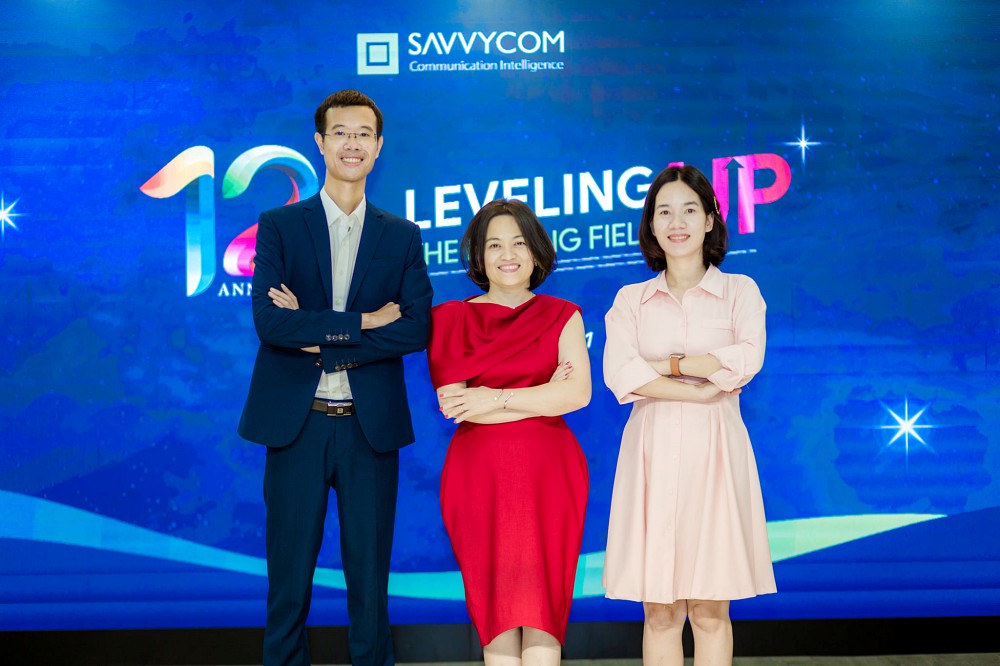 Mrs. Quynh Nguyen on the right, next to CEO Van Dang
Having devoted over 12 years at Savvycom, Mrs. Quynh Nguyen has led the charge in Acquisition/Recruiting, Training, and Human Resources. This has increased the talent pool at Savvycom by a substantial number. Compared to the beginning years at Savvycom, we now have over 300 IT Specialists, and the number expects to rise to over 500 by 2023.
Mrs. Quynh Nguyen's experience in development, implementation, onboarding, training, and employee relations is, without a doubt, among Savvycom's greatest assets. As she plays the most crucial role in building and nurturing Savvycom Culture.