Savvycom Won Top 10 Digital Technology Companies Vietnam 2023
#Savvycom is ecstatic to share that we've clinched not just one, but TWO esteemed titles at the Top 10 Digital Technology Companies In Vietnam! 🏆
Top 10 Companies With Impressive Revenue Growth, showcasing a doubled growth in both revenue and size for three consecutive years. 📈
Top 10 Blockchain Companies, with an astounding 400% revenue growth in the blockchain sector alone! 🔗
This momentous recognition underscores Savvycom's commitment to innovation and technological excellence in a rapidly evolving domain.
About VINASA and Savvycom's Relentless Dedication
Vietnam's Top 10 ICT Companies is a distinguished annual award program helmed by the Vietnam Software and IT Services Association (VINASA). More than a mere accolade, these awards epitomize Vietnam's ever-growing influence on the world's tech panorama. Companies vying for a spot undergo stringent scrutiny by a seasoned panel comprising industry experts, government representatives, and media personnel across 25 varied categories. To emerge victorious, firms must showcase exemplary prowess in facets like business outcomes, tech capabilities, human resource development, and their future growth trajectory.
Savvycom's Journey
Behind every award, every accolade, and every milestone lies a story that transcends the realm of mere technical brilliance. It's a narrative woven with threads of unwavering dedication, relentless passion, and the indomitable spirit that defines the very essence of the Savvycom family.
In the quiet moments before dawn, our team is hard at work, fueled not only by ambition but by an unwavering commitment to excellence. Late nights are not just about the pursuit of perfection but about the deep-rooted belief in our mission, in the potential of technology to transform lives, businesses, and communities.
Challenges, to us, are not roadblocks but opportunities. They are the crucibles in which our capabilities are forged and honed. With each obstacle surmounted, we emerge stronger, more resilient, and more determined than ever to push the boundaries of what's possible.
But our journey is not just about us — it's about the clients who entrust us with their visions and dreams. It's about the users whose lives are enriched by the solutions we create. It's about the communities we touch with our innovations.
Vietnam: Ascending the Tech Ladder
The recognitions extend beyond individual enterprise achievements, drawing attention to Vietnam's burgeoning stature as a global tech behemoth. With its vibrant, tech-savvy demographics and an escalating IT ecosystem, Vietnam is on a trajectory to establish itself as a lighthouse of tech innovations and a nucleus for worldwide IT endeavors. As pioneers like Savvycom propel forward, they amplify not just their narrative but also fortify Vietnam's eminence in the tech sphere.
Charting the Future: Savvycom's Vision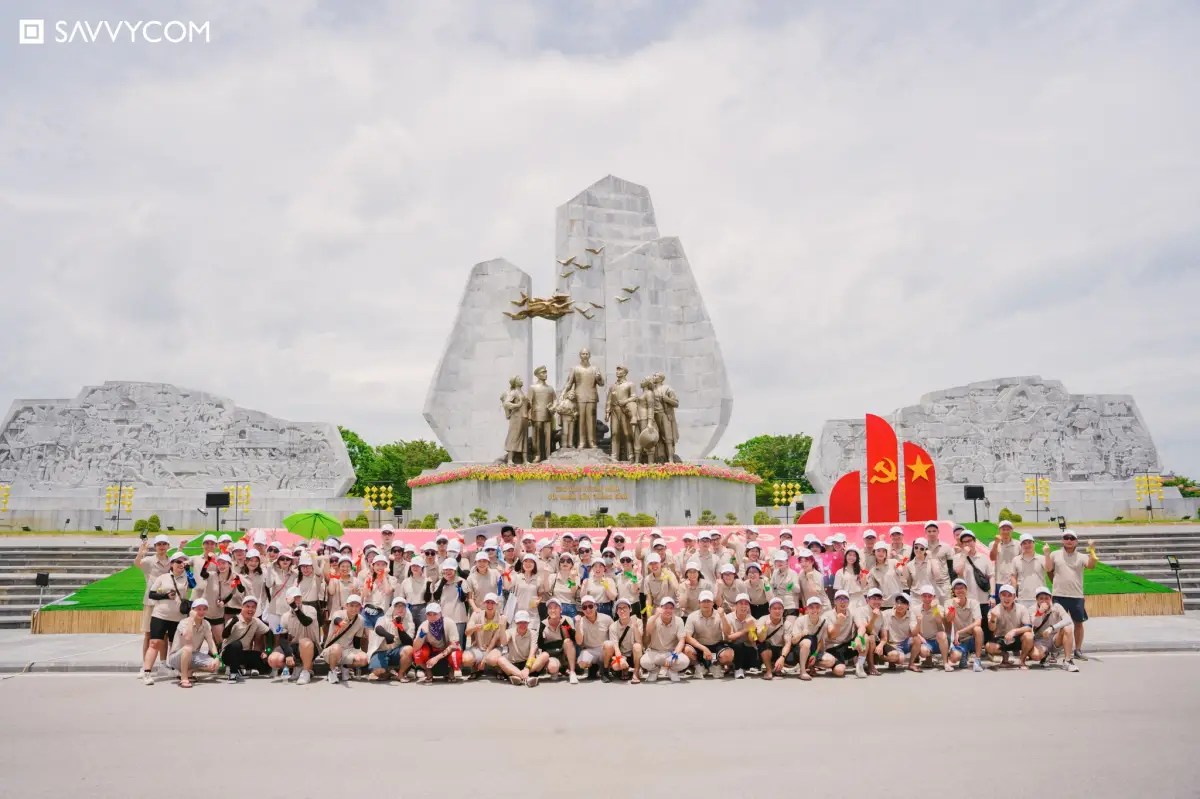 Armed with the impetus of these accolades and the relentless zeal of our team, Savvycom is all set to stride into Q4 and the ensuing year with heightened aspirations. We envision a path of ceaseless innovation, unparalleled achievements, and industry leadership. As we wade through the tech waters, our sights are firmly set on garnering further prestigious titles, further elevating our global tech imprint.
To a luminous future where Savvycom and Vietnam shine as paragons on the global tech stage. 🌍🚀
Savvycom – Your Trusted Tech Partner
From Tech Consulting, End-to-End Product Development to IT Outsourcing Services! Since 2009, Savvycom has been harnessing the power of Digital Technologies that support business' growth across the variety of industries. We can help you to build high-quality software solutions and products as well as deliver a wide range of related professional services.
Savvycom is right where you need. Contact us now for further consultation: