How to Make a Sports Betting App: The Complete Guide
The advent of sports betting has brought about a significant transformation in the way people interact with sports. Nowadays, sports enthusiasts are not just mere spectators of their favorite games but can actively participate in the excitement by placing bets on the expected outcomes. 
With the proliferation of mobile technology, sports betting apps have gained considerable popularity among fans, providing a convenient and accessible means of betting on sports anywhere and anytime. This guide delves into the process of creating a sports betting app, offering valuable tips and insights for success in this dynamic industry.
1. Challenges When Building a Sports Betting App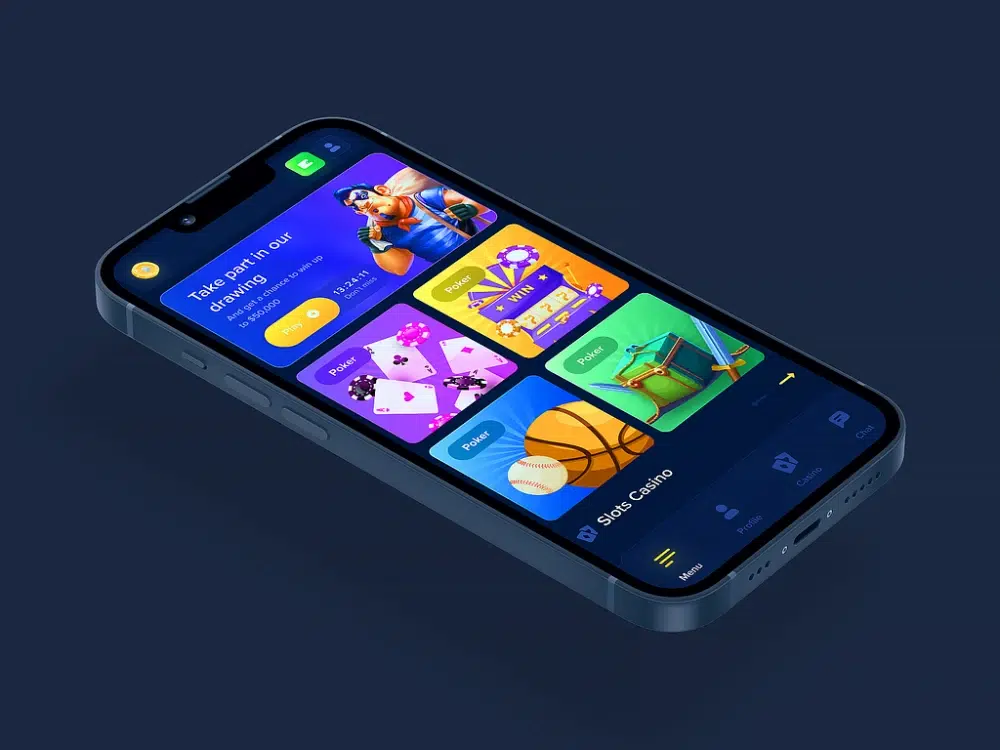 Before embarking on developing a sports betting app, you might encounter numerous challenges. It is crucial to carefully consider various factors to create a gambling application that complies with legal requirements and is permissible for public use.
1.1. Getting a license
The most crucial goal is to secure an online gambling license, which is the sole pathway to enter the gambling industry. Without a license, it is unfeasible to advertise the gambling application and attract users.
Each country has its own set of rules and regulations regarding acquiring an online gambling license. It is necessary to examine the jurisdiction of a specific country or state thoroughly. Collaborating with a qualified lawyer can expedite this process.
Outlined below is general information concerning obtaining an online gambling license in different countries.
Asia: Obtaining an online gambling license in Asia can be complex due to varying laws and regulations across different countries. In the Philippines, the Philippine Amusement and Gaming Corporation (PAGCOR) is responsible for issuing licenses for online casinos, sports betting, and eGames.
Cambodia requires operators to obtain both a land-based casino license and an online gambling license.
Singapore has strict regulations under the Remote Gambling Act, with limited authorization for online gambling services. Macau, a major gambling hub, has tight control over land-based casinos but generally prohibits online gambling. Other Asian countries, like Japan, South Korea, and Vietnam, have their own specific regulations for online gambling licenses
United States: In the United States, operating a sports betting app is legal only in selected states such as Nevada and New Jersey. Online gambling remains illegal in most other states.
Australia: Australia is comparatively less stringent than the United States regarding gambling laws. Owning a sports betting app is legal, allowing you to apply for a license without any obstacles to subsequently developing a gambling app.
Europe: Numerous European countries have varying regulations for online betting businesses. Most European Union countries permit certain forms of online gambling. For instance, the German government prohibits almost all types of online gambling, whereas in Italy, obtaining a license from a specific committee is possible. It is advisable to thoroughly review the regulations of each country or seek legal advice.
Obtaining a license for a betting business can be a challenging and costly process. It is crucial to familiarize yourself with a particular country's regulations and restrictions in advance and inform your developers if they need to adhere to specific guidelines.
1.2. Publishing the Sports Betting App to the App Store and Play Market
Google Play Market: In July 2017, Google announced that developers were allowed to release gambling apps on the Play Market. However, stringent regulations are still in place to prevent underage users from downloading such apps. These regulations include the necessity of obtaining a gambling license from the targeted country. Additionally, the Play Market requires publishers to offer their sports betting apps for free.
App Store: To publish your sports betting app on the App Store, it is important to adhere to the guidelines set by Apple. These guidelines are quite similar to those of Google. For instance, any betting app must be associated with a licensed business and incorporate a geo-fence mechanism to ensure compliance with regional restrictions.
1.3. Backend infrastructure of the Sports Betting App
In simpler terms, the backend serves as your application's central component, responsible for handling all data-related processes. It is crucial in creating a sports betting application, necessitating a robust and scalable server architecture to handle all backend operations efficiently.
Yet, backend development can be a complex and time-consuming process. Your primary objective should be to hire skilled professionals who can assist in creating a scalable and efficient system capable of effectively managing user data, transactions, and real-time updates.
When developing a sports betting app, it is advisable to opt for a microservices infrastructure, which allows for easy handling of high user traffic, seamless addition of new features, and smooth implementation of modifications. This approach involves constructing a software system with independent services connected via APIs. This enables you to enhance productivity, optimize app functionality, and expedite platform launch.
1.4. Integrating payment system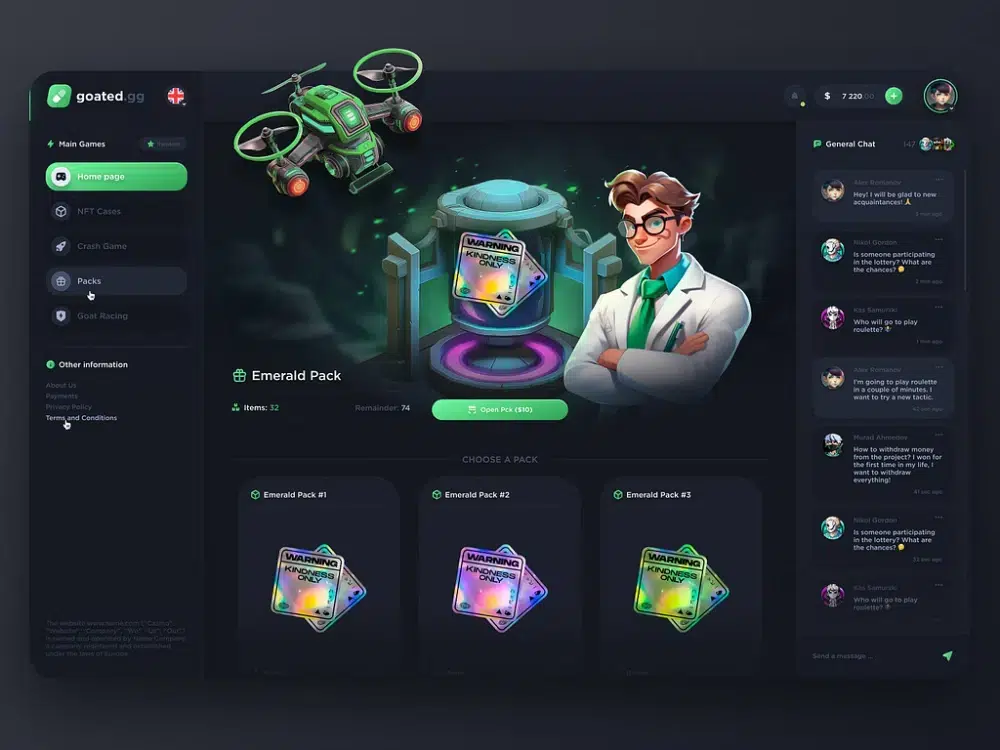 When creating a sports betting app, it is important to have a variety of payment methods available to ensure quick and convenient transactions for users. Fortunately, several payment system providers are willing to collaborate with online gambling platforms. Three popular options include Stripe, NETELLER, and Skrill.
Stripe is a payment system known for its fast and secure transactions. This system is commonly integrated into sports betting apps due to its ease of use for beginners. However, it is essential to note that there are regulations regarding using Stripe for sports betting apps.
Neteller is a widely-used payment service with millions of users worldwide. The system boasts high security and allows for fast, anonymous transactions.
Skrill is a flexible payment provider that offers services tailored to the gambling industry. Users of Skrill can enjoy anonymity when making transactions, and the service provides a comfortable way to cash out winnings.
With these payment options available, users of a sports betting app can enjoy convenient and secure transactions.
1.5. Considering UI/UX design
If you want to create a sports betting app that attracts many users, focusing on a user-friendly and intuitive UI/UX design is essential.
In line with current trends, your application should have a simple interface without unnecessary elements that can distract users. However, small animations, such as motion or animated transitions, can be integrated into the screens.
Given that humans are visual creatures, it's crucial to prioritize design in delivering value to end-users. Collaborating with experienced designers who can create a quality interface is highly recommended.
By prioritizing UI/UX design, your sports betting app can stand out from the competition and attract a loyal user base.
1.6. Provide strong data security
Developing a sports betting app without proper data protection measures is illogical. Ensuring the security of transactions and users' personal data is crucial in such a sensitive industry. Therefore, it is essential to prioritize security measures to gain users' trust and protect their confidential information.
To achieve this, there are various ways to implement a robust security system:
Data encryption: This technique converts readable data into coded, unreadable ones, making it difficult for unwanted intruders to read.
Two-factor authentication (2FA): This is a type of authentication that requires two or more forms of identification, such as a phone number, email, or login credentials.
Secure payment gateway: This is a critical aspect of any service that involves the exchange of funds. Payment gateways are usually protected by encrypting sensitive transaction data to prevent unauthorized access.
By implementing these measures, sports betting apps can ensure that their users' data is protected from cyber threats and that their trust in the app is maintained.
Have a Project Idea in Mind?
You are more than welcome to contact our Partnership Manager for a free consultation.
2. Is It Safe to Make a Sports Betting App?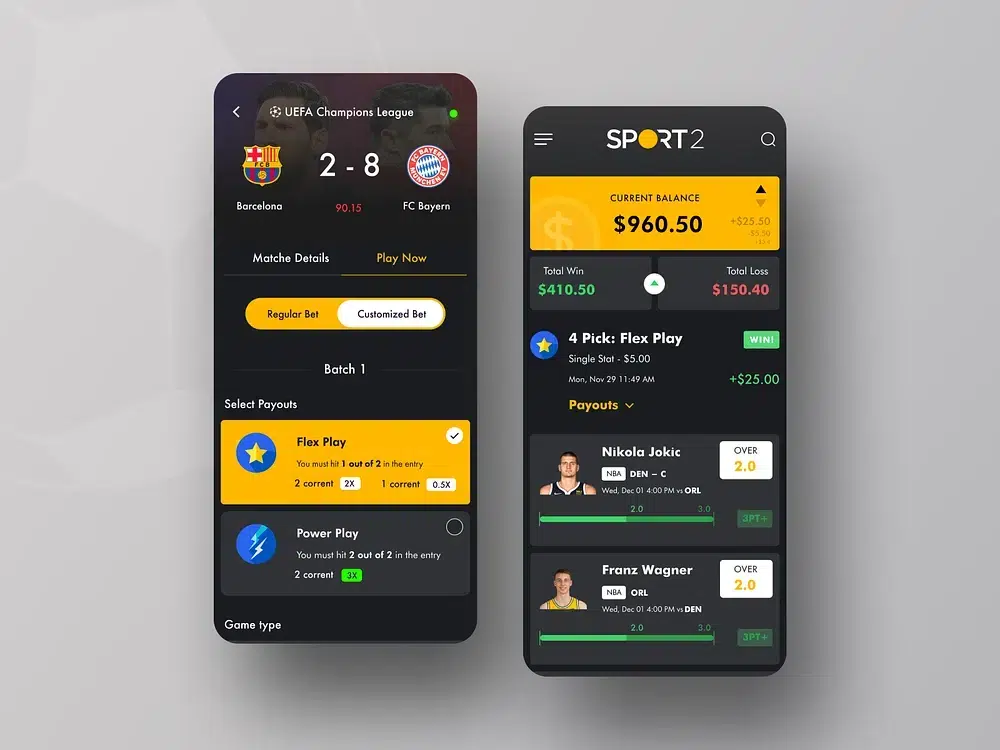 With the global online gambling market reaching a remarkable value of $66.7 billion in 2020 and an anticipated compound annual growth rate (CAGR) of 11.5% from 2021 to 2028, developing a sports betting app presents a secure and highly profitable opportunity. Legal landscapes are evolving, exemplified by the 2018 Supreme Court ruling that lifted the federal ban on sports betting in the United States, creating a thriving market for app developers.
The industry is further propelled by the exponential growth of mobile technology, with a staggering 7.1 billion mobile phone users worldwide in 2021. This vast user base underscores the immense potential for sports betting apps. By adhering to regulatory requirements, prioritizing user security, and implementing responsible gambling measures, developers can tap into this dynamic and lucrative market, delivering captivating sports betting apps that capitalize on the industry's growth and offer users an engaging and secure experience.
3. Must-Have Features & Sports Betting App Development Cost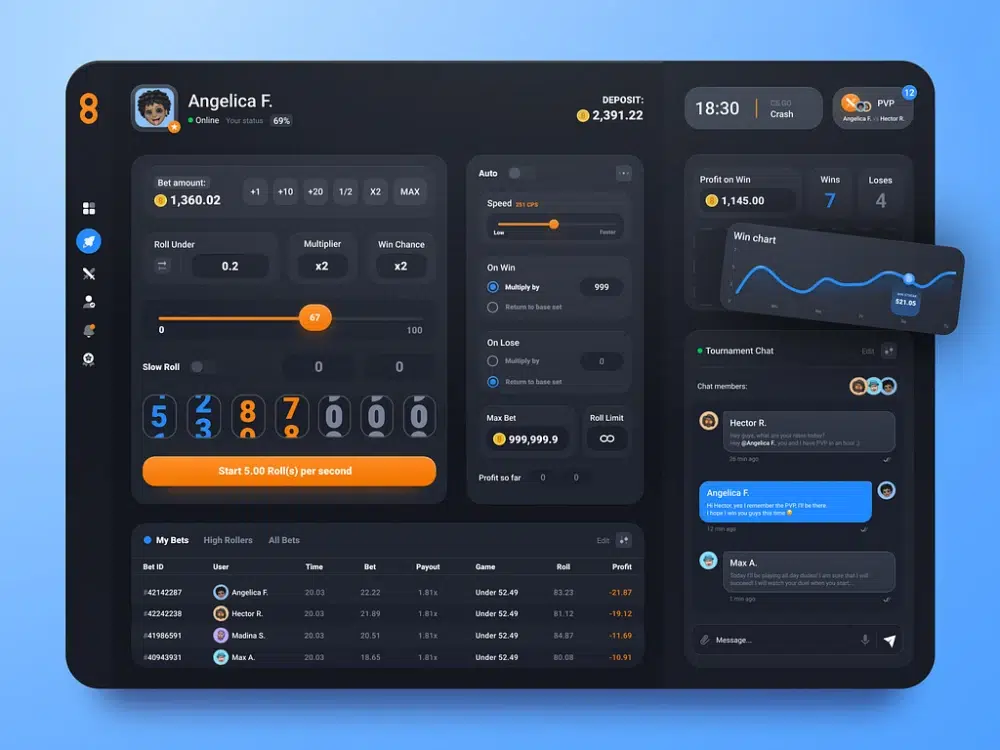 Creating a sports betting app with all the necessary features can be daunting. But, starting with a Minimum Viable Product (MVP) version, which is the minimum functionality that satisfies users, can be the key to success. 
After developing the MVP of the app, release it on the market and get user feedback. This feedback will help you identify the strengths and weaknesses of the application. Based on this feedback, upgrade your app with advanced features.
The app's functionality is one of the most significant factors affecting the final cost. Let's discuss the MVP features required for a sports betting app and the cost to implement them to develop a successful sports betting app. So, how much does it cost and how long does it take to implement basic features?
| | | | |
| --- | --- | --- | --- |
| Feature | Back-end Development (hours) | IOS Development (hours) | Android Development (hours) |
| Login & Registration | 35 | 68 | 68 |
| Create a wager | 88 | 128 | 128 |
| List of wager | 32 | 52 | 52 |
| Wallet | 31 | 62 | 62 |
| Menu | 14 | 30 | 30 |
| Push notifications | 15 | 17 | 17 |
| Total time | 215 | 375 | 375 |
| Total price | $10,750 | $17,850 | $17,850 |
3.1. Login and registration
Users must usually register or log in to start interacting with an app. The app should offer basic options to register with an email and password. Once registration is complete, users can log in with their credentials. To make the app user-friendly, it's essential to include 'Forgot password' and 'Log out' features.
3.2. Creating a Wager
The ability to place wagers is crucial for any sports betting app. The app should display a list of categories and events and a flexible search system should be integrated to help users navigate through them. Users should be able to set their picks and bet amounts.
3.3. List of Wagers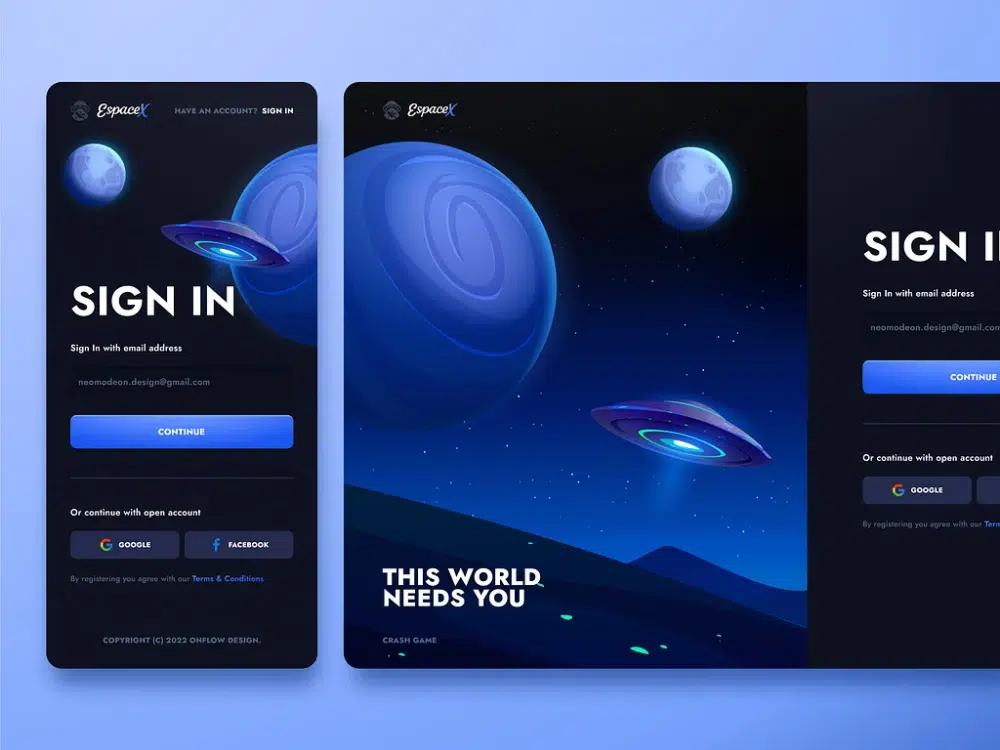 Users should be able to view their wagers and sort them based on various filters such as date, status, and more. A suggestion system can also be implemented to offer recommendations based on the user's previous activity.
3.4. Betting Wallet
Integrating a convenient wallet feature will make the app more user-friendly. Users should be able to add credit card credentials and top up their accounts. The app should also allow users to delete cards and add multiple ones.
3.5. Menu Bar
The menu bar should contain several points. Creating a 'Rules' screen for users to view the gambling policy is recommended. The app should also allow users to contact managers if necessary.
3.6. Notifications
Push notifications can notify users about new wagers and any other changes. This feature can significantly improve user engagement and make users spend more time with the app.
4. How to Make a Sports Betting App in 7 Steps
4.1. Come Up with an App Idea
A clear idea of the final product you want to create is crucial for success when developing a sports betting app. This means identifying the app's main goals, key design aspects, and essential features.
To achieve excellent results, it's essential to communicate your concept clearly to your development team to prevent misunderstandings and ensure that the app concept fits within your budget and technical capabilities. Doing so establishes primary moments to adjust the app concept.
4.2. Conduct Market Analysis
Defining your target audience is essential when developing a sports betting app, as these people will likely become your clients. As such, your ads campaign must target these users specifically. 
In addition to identifying your target audience, it's crucial to research and analyze your competitors' solutions in the field. To help with this, we've ranked five sports betting apps that provide a solid understanding of what you need and which user needs you can address by creating your platform.
William Hill is a well-established company in the sector. Users can bet on sports, casinos, poker, and political betting using the site. The most intriguing aspect of William Hill is how they design a user's internal service journey. They assist new customers by providing free bets and allowing them to bet throughout the game.
BetMGM is a US-based entertainment company that provides consumers with secure services and many appealing bonuses. The app offers consumers reliable data, 24/7 customer assistance, live broadcasts, and a welcome bonus of up to $1,000 in free bets.
Paddy Power is one of the most popular betting businesses in the United Kingdom, employing a successful gamification strategy. They've devised an internal service game where customers can earn prizes, including free bets. They also founded the largest horse-riding community and continue attracting many fellow thinkers around this topic.
Caesars Sportsbook has captured the hearts of millions of customers with its ease of use and rigorous security measures, and it is the largest among US betting providers offering welcome bonuses. They used a two-factor authentication approach, which established vital security requirements. With Caesars Sportsbook, you may wager on baseball, basketball, football, and other sports.
Parimatch: This company, created in 1994, is still a market leader in the betting industry. Parimatch is concerned about the security of its users' data and delivers accurate statistics. The app allows you to gamble on cybersports and various traditional athletic events. It also offers incredible welcome bonuses of up to 100% on your initial deposit.
Never Miss a Deadline with Savvycom
Get in touch with Savvycom for a free consultation. We'll help you decide on next steps, explain how the development process is organized, and provide you with a free project estimate.
4.3. Examine Essential Legal and Regulatory Requirements
Creating a sports betting app is a highly debated topic, given the controversial nature of the industry, which is even considered illegal in some countries. It's essential to adhere to all necessary guidelines, laws, and regulations to avoid getting into trouble.
It's important to note that rules and regulations may vary depending on the country where you plan to launch your service. Additionally, obtaining a proper license is crucial, and the difficulty may vary depending on the region.
4.4. Choosing a Reliable IT Provider
Creating a checklist of critical factors to consider when choosing an IT provider is essential to ensure successful collaboration. These factors may include:
The variety of IT services the supplier offers, such as mobile/web development, native development, and Al integration,… 
The types of cooperation model the provider offers, so you can choose the ones that best suit your budget and interests.
Genuine client feedback and reviews on reputable platforms such as Clutch
The availability of the company's business analysts and solution architects. These experts will help you with research and planning and ensure that your gambling app conforms to legal requirements.
4.5. Determine the List of Features with Your IT Partner
Determining the necessary functionalities for your platform can be a complex process. It's recommended to work with your IT provider to create a feature list, as their expert team can help you decide on the necessary functionalities to implement the business logic and meet the expectations of your target users.
In reality, developing a minimum viable product (MVP) version of your program is frequently the ideal strategy. This involves implementing essential features in the application, and after its launch, you can expand it to make your platform more advanced.
4.6. Start to Develop Your App
Creating a sports betting app involves a significant role in the development process. This stage requires the collaboration of various specialists, such as UI/UX designers and QA engineers.
A UI/UX designer is responsible for ensuring that your product has an appealing visual concept and is easily recognizable. Typically, the key visual elements should align with your product's predetermined business goals and objectives, which are discussed beforehand.
After the engineering phase is completed, QA specialists come into play to guarantee the overall quality of the product. They diligently identify and address any potential technical issues or glitches within the app before it is launched.
4.7. Launch and Support
Once you have completed the development of your gambling application, it's time to launch it. Depending on your chosen solution, you may select one of the app marketplaces, such as App Store or Google Play, or create a solution to cater to both platforms.
Consider providing further developer support to keep your app competitive and up-to-date. This will help to enrich your product with advanced functionality and essential updates.
5. The Ideal Sports Betting App Development Team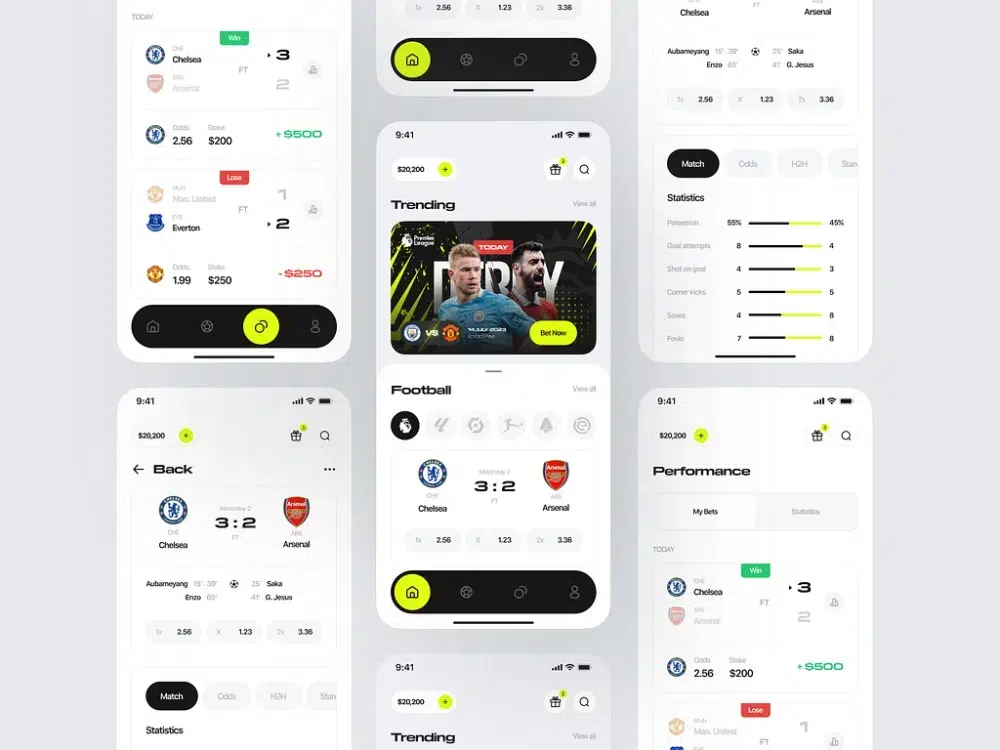 Developing a sports betting app requires collaboration among various specialists. The team members may vary depending on your project requirements and may include:
Business Analyst
Project Manager
UI/UX designer
1 or 2 iOS developers
1 or 2 Android developers
Back-end developer
QA engineer
6. How Much Does it Cost to Develop a Sports Betting App?
To determine the ultimate expense of developing a betting application, it is necessary to consider various elements that can influence the ultimate cost. Some of the most notable factors include:
Design: The design aspect is important for any mobile application, particularly a gambling app. Hiring a skilled professional who can create a user-friendly format is crucial. To develop an attractive UI/UX design, specialists usually allocate around 130 hours for a single mobile platform.
Administrative panel: The sports betting app should include an administrative dashboard to manage users and the platform effectively. This panel also facilitates the handling of transactions conducted through the app. When developing separate mobile applications for iOS and Android, a single admin panel that functions for both platforms is sufficient. To create a basic solution, developers typically require a minimum of 105 hours.
Location of the development team: Collaborating with external development companies to build sports betting apps is common practice. The hourly rates offered by vendors vary based on their geographical location. For instance, software developers from Eastern Europe provide cost-effective rates without compromising code quality.
| | | | |
| --- | --- | --- | --- |
| Region | IOS($/h) | Android($/h) | Web($/h) |
| North America | 100 | 100 | 100 |
| Latin America | 80 | 80 | 80 |
| Central and Northern Europe | 50 | 50 | 50 |
| Australia | 100 | 100 | 80 |
| Asia | 40 | 40 | 40 |
Developing a sports betting application for both iOS and Android platforms may entail an estimated cost of approximately $83,600. It is important to note that this figure is an approximation and is calculated based on an hourly rate of $50. So, how much does it actually cost to create a sports betting app?
| | | | |
| --- | --- | --- | --- |
| Type of work | Back-end | IOS | Android |
| Features | 215 hours | 357 hours | 357 hours |
| Admin panel (one for all platforms) | 105 hours | | |
| Frameworks and libraries integration | 57 hours | 19 hours | 24 hours |
| UI/UX design | 140 hours | 150 hours | 120 hours |
| Quality assurance | 240 hours | 180 hours | 180 hours |
| Project management | 120 hours | 90 hours | 90 hours |
| Total time | 877 hours | 796 hours | 771 hours |
| Total price | $43,850 | $39,800 | $38,550 |
To determine the final cost, you can calculate it by multiplying the number of hours required by the hourly rate. We have computed the ultimate prices for various regions as follows:
Vietnam: The approximate cost is $50,160, derived from an hourly rate of $30.
Central and Northern Europe: The estimated cost is $83,600, calculated based on an hourly rate of $50.
North America: The projected cost is $167,200, computed based on an hourly rate of $100.
Western Europe: The anticipated cost is $150,480, determined using an hourly rate of $90.
Australia: The approximate cost is $167,200, derived from an hourly rate of $100.
Savvycom – Your Trusted Tech Partner
From Tech Consulting, End-to-End Product Development to IT Outsourcing Services! Since 2009, Savvycom has been harnessing the power of Digital Technologies that support business' growth across the variety of industries. We can help you to build high-quality software solutions and products as well as deliver a wide range of related professional services.
Savvycom is right where you need. Contact us now for further consultation:
A sports betting app is a mobile application that allows users to place bets on various sports events using their smartphones or tablets. These apps provide a platform for users to access odds, place bets, and manage their accounts conveniently.
Sports betting apps connect users to an online sportsbook or bookmaker. The app provides a user interface through which users can browse different sports, view odds and betting options, place bets, and manage their accounts. The app integrates with the bookmaker's backend systems to fetch real-time data, update odds, and process transactions.
User registration and account management
Sports event listings and schedules
Real-time odds and betting options
Secure payment gateway integration
Bet placement and tracking
Live streaming or match updates
Notifications and alerts
Bonuses and promotions
Customer support
Encryption techniques to secure user data and transactions.
Two-factor authentication for account access.
Compliance with data protection regulations.
Secure payment gateways with encryption and fraud prevention mechanisms.
Thorough testing and auditing for vulnerabilities.
Regular software updates to address security issues.
Native or cross-platform development frameworks (e.g., React Native, Flutter).
Backend development with languages like Python, Node.js, or Ruby.
Real-time data integration through APIs.
Cloud infrastructure for scalability and reliability.
Payment gateway integration (e.g., Stripe, PayPal).
Database management systems (e.g., MySQL, PostgreSQL).
Push notifications using services like Firebase Cloud Messaging.
Yes, there are legal considerations when developing a sports betting app, as online gambling regulations vary across countries and jurisdictions. It is crucial to research and comply with the specific laws and licensing requirements of the target market. Engaging legal experts and consulting with regulatory bodies can help ensure compliance and avoid potential legal issues.
Commission or fees on each bet placed.
Subscription models for premium features or content.
In-app advertising from sportsbooks, casinos, or other relevant businesses.
Partnerships or affiliate programs with bookmakers, earning a percentage of referred user bets.
Offering additional services or products, such as sports news subscriptions or merchandise.
Bet365
William Hill
DraftKings
FanDuel
Betway
888sport
Betfair
Unibet
Paddy Power
Bwin