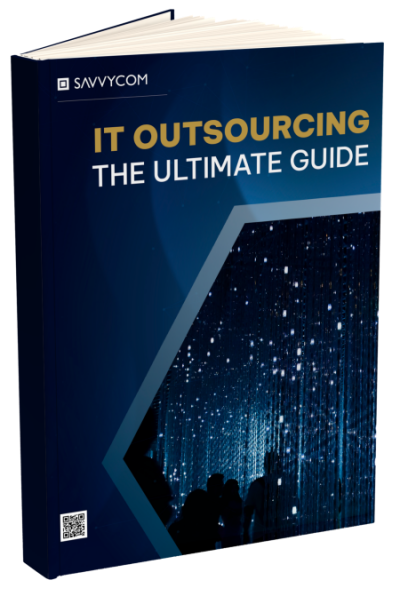 IT Outsourcing
The Ultimate Guide
Download Savvycom's IT Outsourcing Ultimate Guide now and learn the correct what, how, why, and when you should outsource!
What Will Our Ebook Bring To You
IT outsourcing is the business practice of using external providers to handle information technology functions, i.e. software development, infrastructure solutions, software support. Popular reasons to outsource being access to better skills, price to quality ratio, ease of upscaling.
IT Outsourcing Explained
In-depth knowledge about IT Outsourcing
Different IT Outsourcing Models
Learn how to pick the ideal model for your business when working with IT Partner
Cost Of IT Outsourcing
Focus on your core business while getting projects completed on time
Insights Into Vietnam
IT Outsourcing Landscape
Are you a startup, a small to medium-size business, or a big corporation who is looking to increase revenue by adopting the best practices of IT Outsourcing? Download this eBook to learn everything you need to know about using external forces that will take your business to the next level.