Top 10 Best ChatGPT Alternatives 2023 That You Should Know About
ChatGPT is a tool that has become a massive topic on social media in recent weeks, with millions and millions of people obsessed with it. The AI Chatbot can help people with everyday tasks, such as writing a story or reading an article, as well as business tasks, such as planning weekly content, generating codes, and much more.
ChatGPT is unquestionably fantastic, but there are other options. As technology has improved, many other AI tools similar to ChatGPT have appeared on the market, making it hard for users to choose the right one. In this blog, we will look at ChatGPT Alternatives that provide a similar, if not more advanced, experience.
1. What Exactly Is ChatGPT?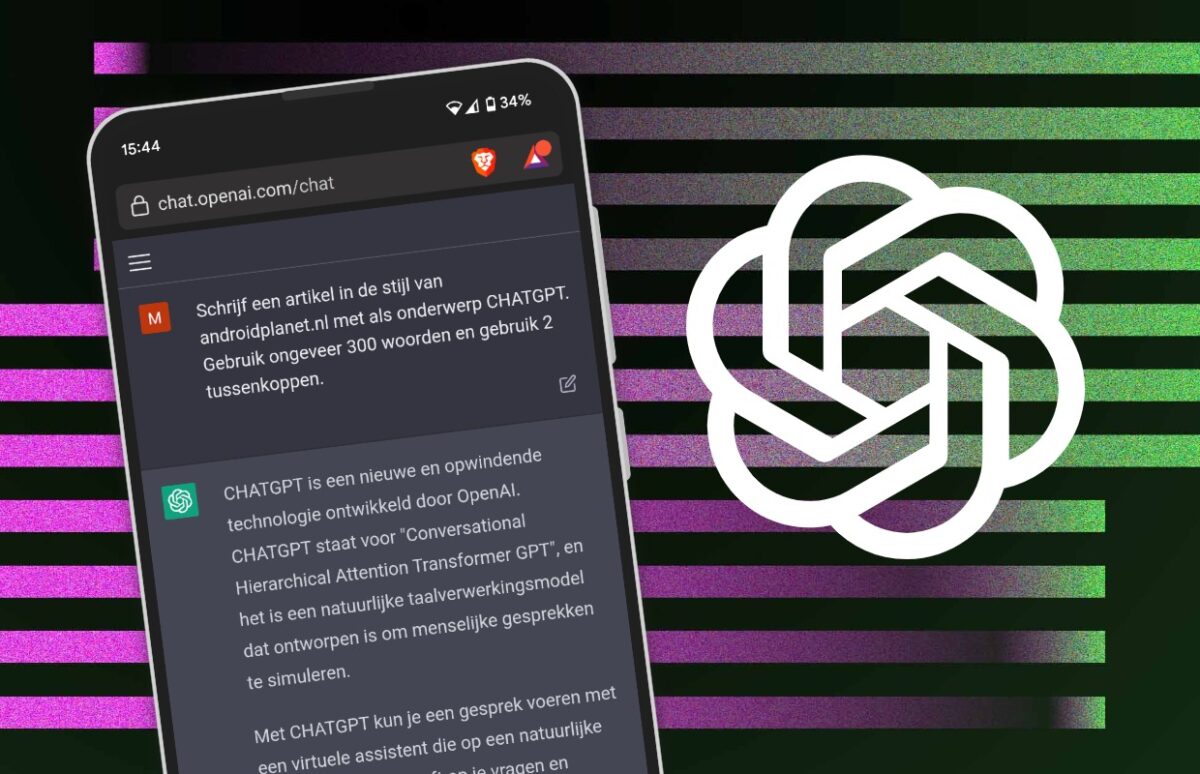 OpenAI Company released Generative Pre-Trained Transformer (ChatGPT) in November 2022. It uses supervised and reinforcement learning to fine-tune OpenAI's GPT-3 family of large language models. After years of training, the AI chatbot can mimic human conversation. It can write and debug computer programs, compose music, teleplays, fairy tales, and student essays; write poetry and song lyrics; emulate a Linux system; simulate an entire chat room; play games like tic-tac-toe; and simulate an ATM.
Within a short period of time, it has triggered a new global race in the AI world. It was released in November 2022 and has since become the talk of the business world:
With these significant features and numbers, you may wonder why do you need ChatGPT alternatives?
2. Why ChatGPT Alternatives Are Necessary?
Despite the amazing features that ChatGPT can offer, the bot has its limitations. Even OpenAI acknowledged that ChatGPT has some drawbacks:
"Sometimes writes plausible-sounding but incorrect or nonsensical answers" because it can be hard to find the truthful source or the bot may be too cautious about answering correctly.

Since it is a human-training chatbot, rephrasing the question slightly may change the answer.

The year 2021 has been set as the absolute limit for the AI chatbot's level of knowledge. It has no information on subsequent events or updates.

ChatGPT is currently unable to connect to the internet or generate images.

ChatGPT often crashes due to high traffic recently.
Fortunately, there are various ChatGPT Alternatives options to reduce these limitations. Let's discuss some of them.
3. Top 10 Best ChatGPT Alternatives 2023
1. Microsoft Bing AI
Soon after ChatGPT came out and became a hit, Microsoft released Microsoft Bing AI. This updated search engine is powered by an improved version of ChatGPT, which the company calls its new "Prometheus model":
A chat mode that pulls in web queries and lets users ask questions that are relevant to those queries

Like ChatGPT, it enables users to plan trips, get recipes, ask for help, and do much more.
Even though Bing is still in a limited preview, it will be free to use once it comes out. You can put your name on the waitlist and watch for this great alternative to ChatGPT.
2. ChatSonic
WriteSonic, the company behind ChatSonic, announces the program as a "superpowered ChatGPT alternative." ChatSonic, while sharing many features with ChatGPT, has some more advanced features:
ChatSonic can assist you in conducting real-time data, image, and voice searches.
ChatSonic does not have a knowledge expiration date. It works in tandem with Google search to deliver hyper-relevant, up-to-date content on any topic.
ChatSonic lets you interact with one of 16 different personas, allowing you to tailor your AI chat experience to your specific requirements.
ChatSonic can be tried for free or paid. The paid plans range anywhere from approximately $12 per month all the way up to $666 per month in price (for annual plans). WriteSonic is available to businesses for the creation of individualized plan packages.
3. YouChat
YouChat is powered by OpenAI's GPT-3.5 AI model, which is also used by ChatGPT. It has a straightforward interface and works in tandem with You.com's search engine. This means that users can both search for relevant web pages and converse with the AI chatbot. YouChat is a viable option if you require a combination of these two. You can think of YouChat as a ChatGPT Alternative integrated with a search engine, allowing YouChat to have the following features:
Using AI as a personal assistant and conversing with users in human-like ways.
YouChat, an AI-powered search engine.
Also being used in customer service as automated chatbots, which automate tasks that help improve customer experiences, such as answering questions, segmenting customers, analyzing sentiment, and much more.
4. Bloom
Bloom is the clear leader among ChatGPT alternatives. It is a multilingual, open-source language model with unique features and benefits. While both ChatGPT and Bloom provide solid NLP systems, there are a few key differences:
Bloom required 384 graphics cards with a total memory of 80 gigabytes and 176 billion parameters. That is one billion more than GPT-3, to put things in perspective.

HuggingFace and the BigScience Workshop have trained it in 46 languages and 13 coding languages, and it is available in several versions with fewer parameters.

Bloom also supports dynamic scripting, making it an excellent choice for developers looking to create complex applications.
Bloom is still free to use for the time being, and because it is open-source, you can modify it to suit your needs.
Looking For a Dedicated Team?
A Dedicated Team might be the best solution in your case. Get in touch with us and we'll help you choose the best IT outsourcing model based on your business needs and requirements.
5. Replika
Replika is a ChatGPT Alternatives, or being promoted as "The AI companion who cares". Eugenia Kuyda founded Replika with the goal of creating a personal AI that would assist you in expressing and witnessing yourself through a helpful conversation. While ChatGPT merely provides information, Replika can be regarded as an empathic companion:
It is an AI-powered chatbot that can easily pass for a friend and always responds quickly to your texts.
A system that allows anyone to create a digital version of themselves in order to have a meaningful conversation and express their emotions.
The team collaborated with psychologists to figure out how to make its bot ask questions in such a way that people would open up and answer honestly.
6. Jasper Chat
Jasper has been making AI-generated content for a while now, and it has been well received by users. But Jasper has more than just tools for making content and other services. It also has a fairly new chatbot. This ChatGPT Alternative is called Jasper Chat and is also based on GPT 3.5 and other language models, which has OpenAI as a partner in this project. The AI bot has these unique features:
ChatGPT, on the other hand, was made for everyone; Jasper, on the other hand, was made for businesses to do tasks, such as advertising, marketing, and so on:
Before the middle of 2021, Jasper Chat learned from billions of articles and other pieces of data in 29 languages.
Can have conversations that range from easy to hard. It also has a simple switch that lets you add Google search data, which gives it more power.
Jasper's Boss or Business plan can only be used if you pay for it.
7. Character AI
Even though many AI Chatbots have personas, this ChatGPT alternative is based entirely on them. Since its inception, Character AI has been trained with conversations in mind and is based on neural language models. But Character is different from ChatGPT in many ways:
Users don't have to talk to a single AI chatbot. Instead, they can choose from a number of different personalities. The AI's way of talking changes depending on who it is talking to, from Elon Musk, Tony Stark, and Socrates to Joe Biden and Kanye West.
Has a microphone input and, depending on the character, even talks back in a different voice.
The AI has a built-in picture maker for making avatars.
8. GPT Playground
GPT Playground and ChatGPT come from the same family. Both were made by OpenAI and are based on GPT-3. But the programs were made with different goals in mind. This ChatGPT Alternative website is made for developers to try out different languages, which allows these actions:
GPT Playground lets you study and use natural language understanding, such as figuring out the tone and emotional intent of written communication.
It also has language modeling, which lets you study and make models that are based on language. These language models can be used to make text-based models.
You can also use it to make and test models that use different NLP techniques, like recognizing named entities, parsing dependencies, and parsing semantics.
9. Perplexity AI
Perplexity AI is a ChatGPT Alternative that was trained using OpenAI's API and thus performs well with good responses. The website itself is simple to use and has a minimalist design. The website offers plenty of features, some are similar and some are different from ChatGPT:
Hold conversations and give answers that range from simple to complex, just like ChatGPT
Perplexity AI is a website that can tell you where it got the answers to your questions by citing the sources.
Perplexity AI is free, and you don't even need an account to use it.
10. Neeva AI
Neeva AI is an AI search engine founded by Sridhar Ramaswamy and Vivek Raghunathan. Neeva AI is a great ChatGPT alternative that can search the internet for you without worrying about limited information like ChatGPT. Moreover, the website can:
Lets you search the web and displays the results in a more user-friendly way. You can ask about anything, just like when you use Google, but you don't have to switch between different sites
Provides a brief summary along with a list of references for further reading
Conclusion
Above are some of the best ChatGPT Alternatives in 2023. As technology evolves, AI will be one of the vital parts of our life, especially for businesses. AI Chatbots can enhance your customer experience significantly since they can be assisted 24/7 with speed. If you are interested in having an AI Chatbot for your company, Savvycom is here to help. Contact us now!
Savvycom – Your Trusted Tech Partner
From Tech Consulting, End-to-End Product Development to IT Outsourcing Services! Since 2009, Savvycom has been harnessing the power of Digital Technologies that support business' growth across the variety of industries. We can help you to build high-quality software solutions and products as well as deliver a wide range of related professional services.
Savvycom is right where you need. Contact us now for further consultation:
OpenAI is responsible for creating ChatGPT, which was released to the public in November of 2022. It is built on top of OpenAI's GPT-3 family of large language models and has been fine-tuned using both supervised and reinforcement learning techniques. The GPT-3 family of large language models was used as its foundation.
You can do almost anything with ChatGPT. The Chatbot can write essays, blog posts, write codes, tells a story and so much more. Here are some practical things you can do with ChatGPT:
Write a Customized Resume and Cover Letter

Create Original Jokes

Explain Complex Topics

Solve Tricky Math Problems Step-by-Step

Write Music In Almost Any Genre

Write, Debug, and Explain Code
In spite of the technological advancements made by ChatGPT, there are other chatbots that are able to provide more intelligent features than ChatGPT can. These features include the ability to generate images, cite the sources of information, keep knowledge up to date, and permit voice searches.