Top 12 Interesting ChatGPT Applications and Examples
Introduced to the public in November 2022, ChatGPT gained 1 million users only 5 days after release and then reached over 100 million users in January 2023. It has set the record for the fastest-growing app ever (Reuters). Popular apps like Facebook or Instagram only achieved this number after months of establishment. 
The excitement toward this AI chatbot is the ChatGPT application in a variety of tasks, from simple to complex ones. Its power exceeds the other available chatbots in the market. 
In this article, we will explore the interesting cases of the ChatGPT application to understand how capable it is, and how it may be used in certain industries in the near future. 
What Is ChatGPT?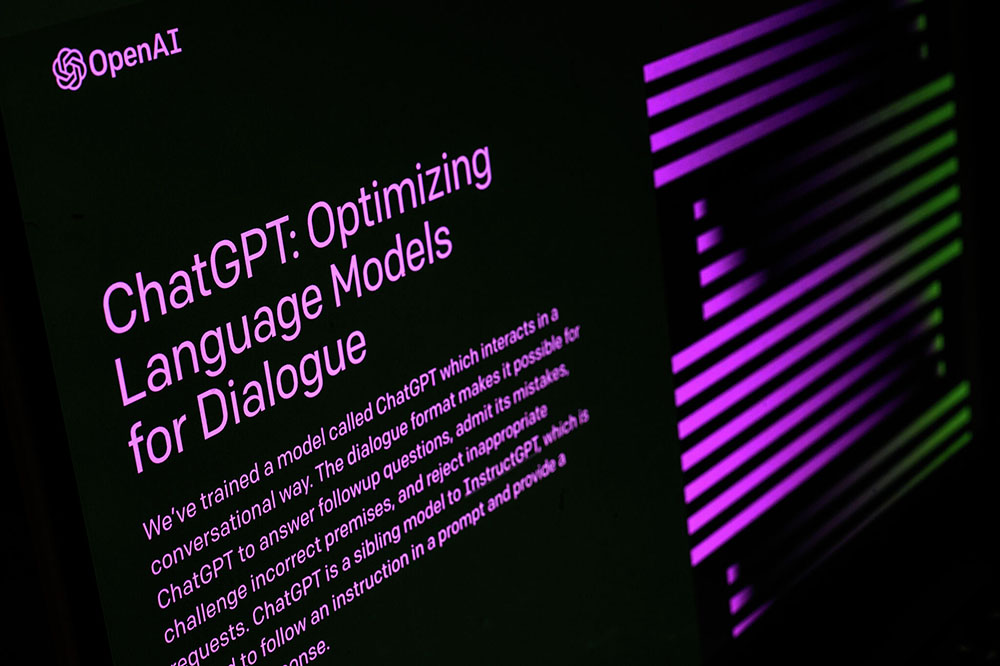 ChatGPT is a dialogue-based AI chatbot prototype that can understand natural human language and generate remarkably detailed human-like written content.
It is the most recent evolution of the GPT (Generative Pre-Trained Transformer) family of text-generation AIs.
You can think of ChatGPT as someone (without a physical body) who has read extensively about different subjects. When you ask ChatGPT a question, it searches its memory for relevant information (depending on what it has previously "read") and utilizes it to construct an answer.
How Does ChatGPT Work?
By digging deeper into how ChatGPT works, you will see why it became phenomenal on the Internet. 
In the first stage, the model learns language structure by regurgitating massive volumes of text from the web, such as sentences and paragraphs from Wikipedia, Twitter, Reddit, The New York Times, and so on, in different languages. It's also been trained on code from services like GitHub written by programmers.
Human annotators participate in training the model to become more sophisticated in the second step, which is commonly referred to as "self-supervised" learning. Users compose responses to the many types of questions that ChatGPT gets so that the model can learn to execute tasks such as "write an essay on this topic" or "revise this paragraph."
Because OpenAI is sitting on a gold mine, they can afford to engage a large number of annotators and have them interpret a large amount of high-quality data. There is regret that the initial system was subjected to nearly 100,000 rounds of human feedback. So there's a lot of human labor involved here.
But, OpenAI's secret weapon is not its AI technology, but rather the individuals who use its services. Every time someone queries their system, they collect such inquiries in order for the ChatGPT to adapt to what users are seeking and discover system problems. In other words, OpenAI's success was in attracting millions of people to use their demo.
Have a Project Idea in Mind?
You are more than welcome to contact our Partnership Manager for a free consultation.
Top 10 ChatGPT Applications and Examples
1. Act as an Alternative to Google search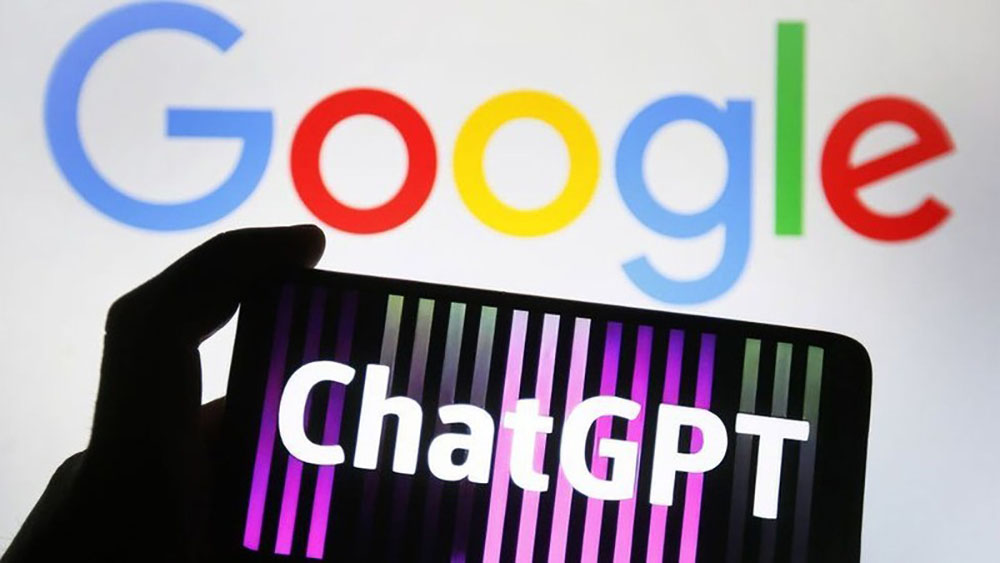 Chat GPT can respond to inquiries fast and accurately, giving it a viable alternative to search engines like Google or Bing.
However, whether ChatGPT is a better solution for Google as a search engine is controversial because it is dependent on the user's individual needs and preferences. It may, for example, be the best option for people who prefer a conversational search experience over receiving only links to websites as search results.
2. Roleplay
There have been several cases where users use ChatGPT for role-playing. They will ask the chatbot to act as a specific character in a certain scenario, then interact with it. For instance, one asked ChatGPT to act as a patient to simulate a doctor-patient chat, and another came up with an interview. The chatbot will produce hypothetical job interview scenarios, potential questions, brilliant solutions to such questions, and many other useful interview preparation tactics.
The fact that ChatGPT is capable of drawing up these prompts and following the instruction closely is mindblowing to users. Yet, there is increasing concern that this type of role-playing with a machine rather than other humans is not all that it appears to be. When it comes to humans seeking AI-induced mental health enhancements, the feeling is that going toe-to-toe with a person and AI may have downsides.
3. Write high-quality copy
Generating distinctive, interesting, and appealing ad copy for various marketing initiatives can be a difficult challenge. But not for advanced software like ChatGPT.
ChatGPT uses AI to write high-performing copy, making the job of a digital marketer easier. The most recent AI tool defines ad copy concepts and structure in order to significantly increase marketers' efficiency. Users may also give more detailed instructions to raise the content quality. Furthermore, it may create captivating email text, raising conversion rates for cold prospects.
4. Write code & debug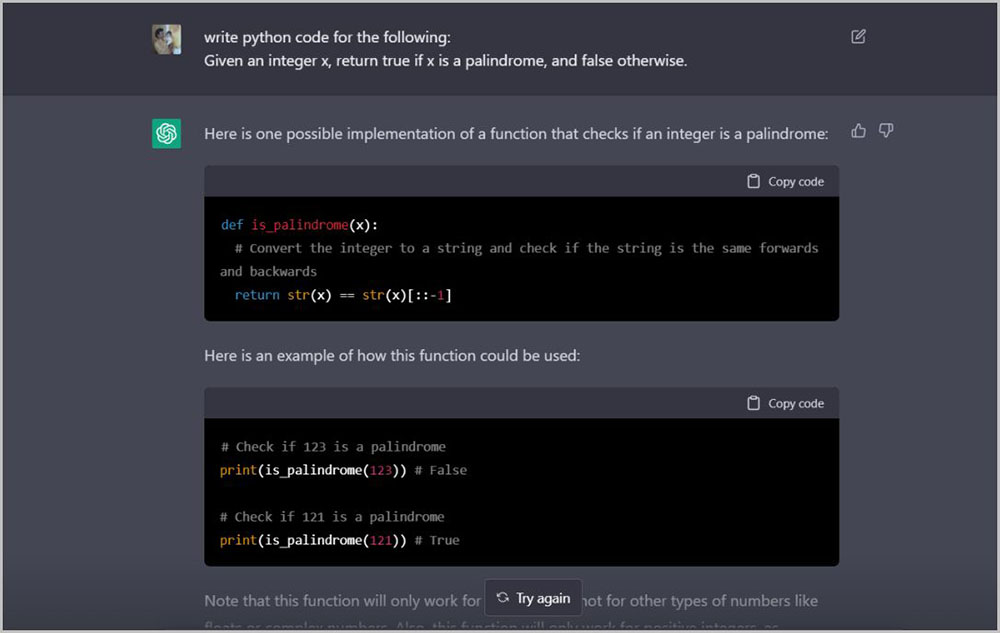 If you've been reading a lot of ChatGPT articles, you've probably noticed a lot of people saying how crazy it is that ChatGPT can write code. Of course, a person must have experience in the programming language in question in order to determine whether the code provided by ChatGPT is suitable.
Yet, it is useful for debugging and learning new concepts. If a user pours some code into it and asks it to debug what's wrong with it, it will almost certainly find a mistake and explain what it is and how to fix it. 
5. Ability to Understand and Respond to a Wide Range of Language Inputs
Instead of using Google or Bing, users can take use of ChatGPT's capacity to understand and respond to varied language inputs and obtain simple, uncluttered solutions to inquiries.
Because the AI chatbot can explain complex issues in various tonalities or styles of speaking, obtaining a brief summary of pertinent information becomes simple.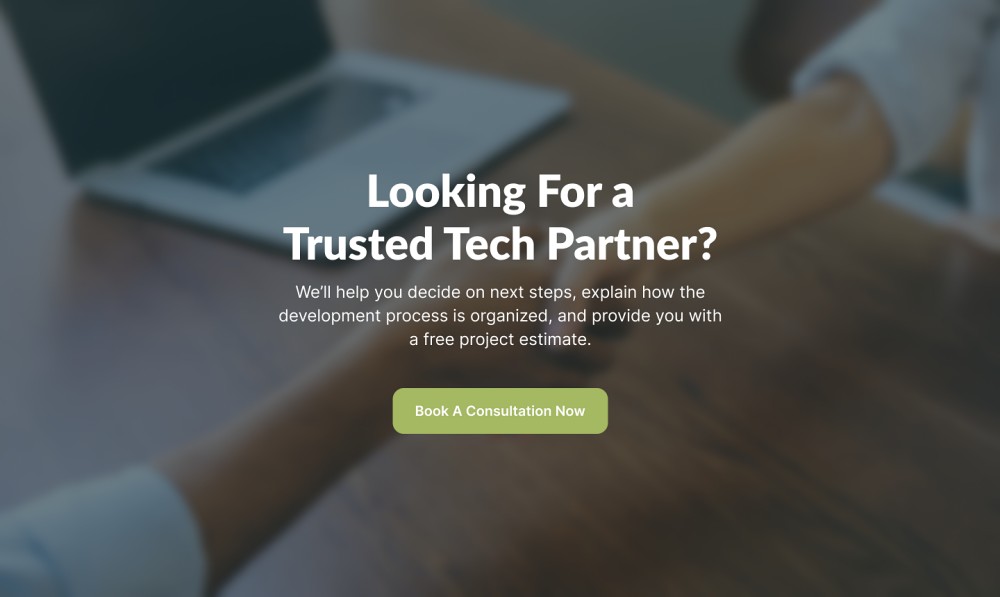 6. Answer questions
Many businesses are looking to integrate the AI-powered ChatGPT tool into their workflow in order to give quick and intelligent solutions to common client concerns and improve customer experience.
The AI chatbot assists businesses in effectively understanding and addressing consumer pain points by scanning the Internet for specific user inquiries and offering a brief overview of relevant information.
7. Education purpose
One of the most notable ChatGPT use cases is in education; tutors will be able to teach only the foundations of a topic and use ChatGPT to provide a platform for students to ask questions and clear their doubts.
Furthermore, it aids in quickly developing question sets on a specific theme or topic. Teachers can enter information about their needs to get more specific inquiries. Following a round of human assessments, these questions could be utilized for simple practice in classes or even assessments.
8. Brainstorm ideas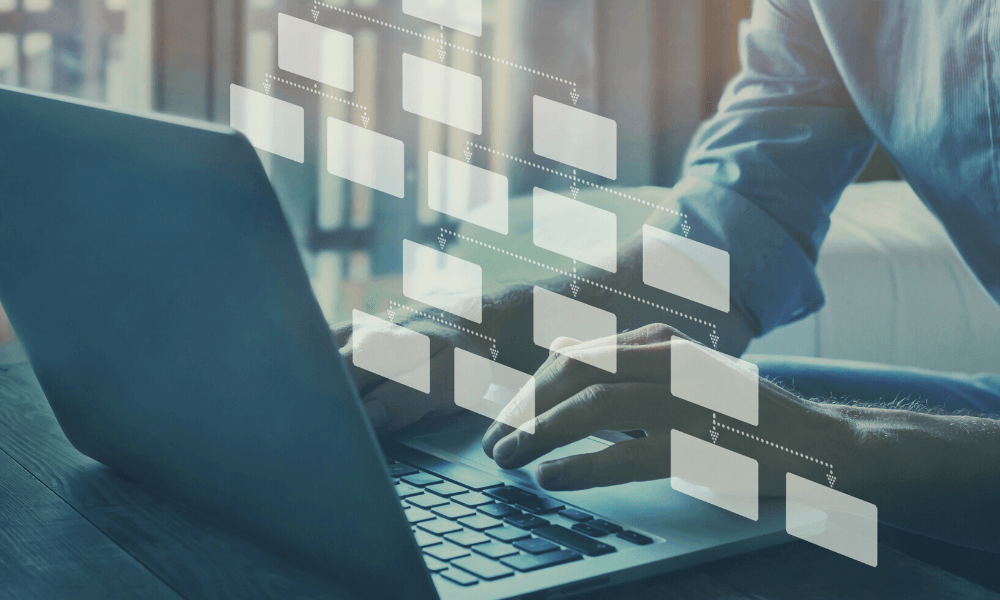 If you're stuck for ideas, ChatGPT is an excellent place to look. It works for a wide range of ideas, from creative to business.
Instead of scouring Google for gift ideas or what to do for a birthday celebration, discover what ChatGPT has to say. It can help content writers and small businesses come up with new blog entries or innovative website text.
9. Create artwork in collaboration with other AI tools
ChatGPT is capable of more than just writing up a smart copy. It can produce art when combined with other AI Art Generators such as Midjourney, DALL-E 2, Fotor, Nightcafe, etc.
After a user writes their prompt, they can enter it into ChatGPT. Based on that prompt, the model will generate a succession of linked phrases, sentences, and paragraphs. These text outputs generated by AI can be used to inspire and guide AI art projects.
Though it is less popular, ChatGPT can also write poems and even compose music. It follows the same process that first starts with ChatGPT creating lyrics, and then text-to-music generators like MusicLM turn them into a song. But as expected, the results until now are far from good, so these tools still have a lot to learn.
10. Act as a virtual assistant
ChatGPT can be used to create virtual assistants who can help organizations with day-to-day tasks including setting appointments, sending emails, generating reports, and managing social media accounts.
This might be a wonderful way to optimize workflows, automate repetitive operations, and free up time for busy professionals to focus on more vital duties like innovation and research.
11. Offer personalized recommendations 
ChatGPT has incredible analysis ability, plus a huge database, so it is able to give tailored recommendations once given a person's preference regarding things like favorite activities, books, music, movies, etc. It will extract data about similar characters to decide the right suggestions to offer. 
Of course, the recommendations only go as far as the input ChatGPT receives, but it is still good fun to try out, or it can be used when you can't decide on a specific thing to do.
12. Solve math questions 
ChatGPT wasn't the greatest at mathematical questions in its first state.
But, new updates have improved OpenAI's ability to handle math issues. Hence, if you're stuck on a math problem and looking for an answer, ChatGPT can assist you. Furthermore, it displays its work as well as useful explanations, allowing you to understand how to fix the problem yourself.
Key Takeaways 
ChatGPT is regarded as the most powerful AI chatbot at the present, and with the performances this software has shown, we can expect to see it completes more sophisticated tasks in the near future.
Beyond the hit of ChatGPT, it is the mark of a new era for AI technologies. They will not stop at only Q&A sessions or replace search engines, but with more advanced developments, humans probably will soon see AI chatbots that can comprehend emotions, or assist in certain industries with specified domain knowledge. Who knows how far these technologies can wow us in the future!
Savvycom – Your Trusted Tech Partner
From Tech Consulting, End-to-End Product Development to IT Outsourcing Services! Since 2009, Savvycom has been harnessing the power of Digital Technologies that support business' growth across the variety of industries. We can help you to build high-quality software solutions and products as well as deliver a wide range of related professional services.
Savvycom is right where you need. Contact us now for further consultation: