The Best Mobile App Monetization Strategies For Your Upcoming Project
Statista estimates that 255 billion mobile applications were installed in 2022. In 2025, mobile applications are expected to generate more than 613 billion US dollars in sales, with mobile games claiming the highest revenue share among all app categories. Clearly, consumer spending in this sector is increasing. 
Despite that hundreds of mobile apps are released every day, some of which can be quite innovative, but only a small number of them generate a profit. It goes without saying that competition is fierce and that rates will rise. Each app store category contains thousands of similar products. To stand out, an app must deliver a flawless user experience, an eye-catching UI design, a well-thought-out marketing strategy, and user behavior research.
We know how to build a terrific mobile app that will interest customers and provide them with value. Nevertheless, we acknowledge that delivering a high-quality product is not enough; it must also be profitable. Now comes the tough part: how can you monetize a mobile app and choose among different monetization strategies? This article will go over the best mobile app monetization strategies for the coming years. You will also discover how to make them work for you and profit for you. Let's get this party started with the top 6 Mobile App Monetization Models for increasing revenue!
1. Advertising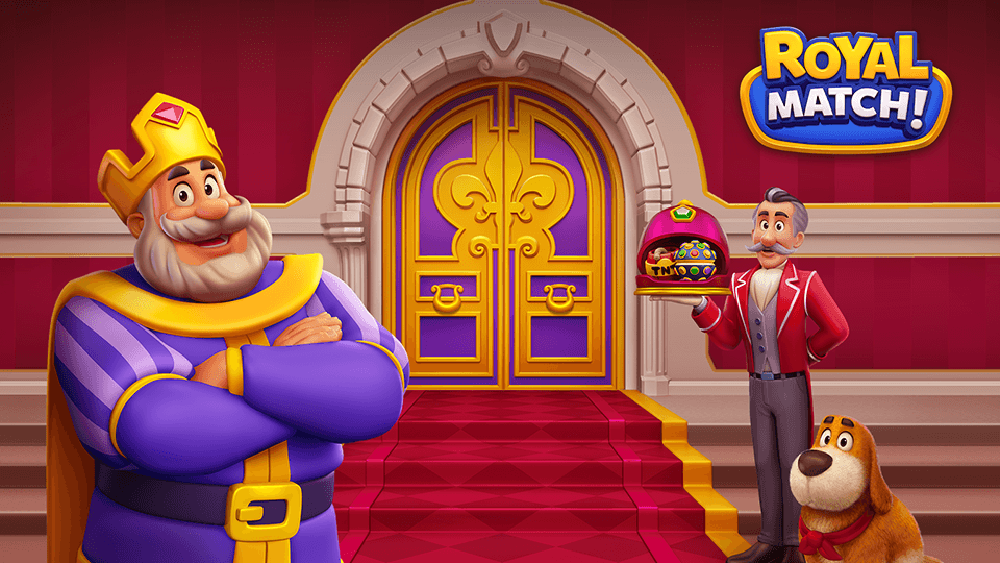 According to Statista, in-app advertising spending is expected to reach a new high of $327.1 billion this year, marking an increase of 17.2% compared to 2021. It is expected to reach 399.6 billion by 2024. People now spend hours per day on their smartphones. It's no surprise that many advertisers try to capture their attention there.
Let's go into detail about the most common methods for incorporating advertisements into your app:
1.1. Banner Ads
Banner ads are the simplest to integrate into a mobile application. They are small rectangles with images and text that can be found on the top, side, or bottom of the screen. This type of advertisement is popular since they are simple to set up, relatively inexpensive, and supported by all platforms.
However, you should be aware that app banner ads can have a negative impact on the user experience. They will take up space while the screen is already small, so be mindful when adding banners to your app. You may apply A/B testing to see the best place for banner ads on the screen without disrupting your users. 
1.2. Interstitial Ads
You've probably seen similar advertisements. They appear at a specific point in the user journey and take up the entire screen. After a few seconds, users must either close the ad or interact with a CTA.
This mobile app monetization method works best when best practices are followed, with adverts implemented at the end of a flow, for example, at the end of a level in a game app.
Although it will capture users' full attention, if used too frequently, it can irritate people.
1.3. Native Ads
The name implies that this type of ad integrates smoothly into the UX so that the user's experience is as seamless as possible, similar to native mobile apps.
Because native ads do not disrupt your app, they are less annoying than the previous types. Native ads, when used appropriately, generate about 8.8 times more interaction than traditional ads, directing more visitors and traffic to your mobile app for monetization. Thus, this type of ad is probably the most efficient for both you and the advertiser in your app.
1.4. Affiliate Ads
If you have partners who want to advertise inside your app, you can implement this model. People who see your affiliate ads will visit your partner's website and make a purchase. However, because you will only be paid commissions on purchases, not clicks, you must carefully select what to advertise within your application.
Advertising is one of the most popular and straightforward methods of monetizing mobile free apps. If this model works for you, you won't have to reinvent the wheel or devise a complicated strategy. Doesn't it appear to be quite simple? However, there are some pitfalls to be aware of when utilizing this app monetization approach.
1.5. Advertising Recommendations
Remember that people dislike advertisements, in any form. Videos may last too long (6-10 seconds is too long), banners are too large, or the message is irrelevant, then the ads (even the native ones) will become too annoying. Users will feel more irritated when they see advertisements aimed at a completely different demographic. Assume an animal rights activist is playing a video game and comes across an obsessive advertisement for a modern e-collar. Don't you think this user experience is terrible?
Users are willing to put up with ads and forgive the product's creators in exchange for the ability to use it for free. However, if they notice something that completely disrupts their experience, they will simply stop using your app and delete it.
Some recommendations for integrating ads:
Make use of adaptive banners.
Make use of interactive advertisements.
Allow software engineers to control ads so that they can control the layout and display of ads for users.
A/B testing should be used.
Don't overburden your product with advertisements.
Turn on ads once you've established a large, loyal following (50,000 is okay)
Despite some implementation issues, this mobile app monetization strategy has long been one of the most popular. The integration is fairly simple; users do not have to pay to use the app or some of its content or features, and A/B testing can be used to determine the best ways to place advertisements. When selecting this model, consider how to integrate it without jeopardizing customer loyalty.
1.6. Advantages of Ads
Here are some advantages of in-app advertising you may gain if you choose to use this app monetization model:
Excellent outcomes – Even though many people confuse in-app ads with web banners, they work slightly differently. In-app advertising also outperforms banner advertising on web pages.
More precise targeting – Your marketing strategy will be more effective if you show relevant ads to your app users who are willing to click and visit the landing page.
Implementation simplicity – One of the simplest ways to monetize your app is through in-app advertising. This method is universal because most mobile platforms and apps support one or more types of advertisements.
1.7. Disadvantages of Ads
When implementing in-app ads as a mobile app monetization model, keep the following disadvantages in mind:
Promoting your competitors – It is possible that your direct competitors will advertise their goods and services in your application. As a result, they can divert your users' attention away from you.
Low level of response – Even if the ad takes up the entire screen, the conversion rate may be low. Because a CTR of 1.5% is considered good for in-app ads, engagement will be limited.
Have a Project Idea in Mind?
Get in touch with Savvycom's experts for a free consultation. We'll help you decide on next steps, explain how the development process is organized, and provide you with a free project estimate.
2. In-App Purchases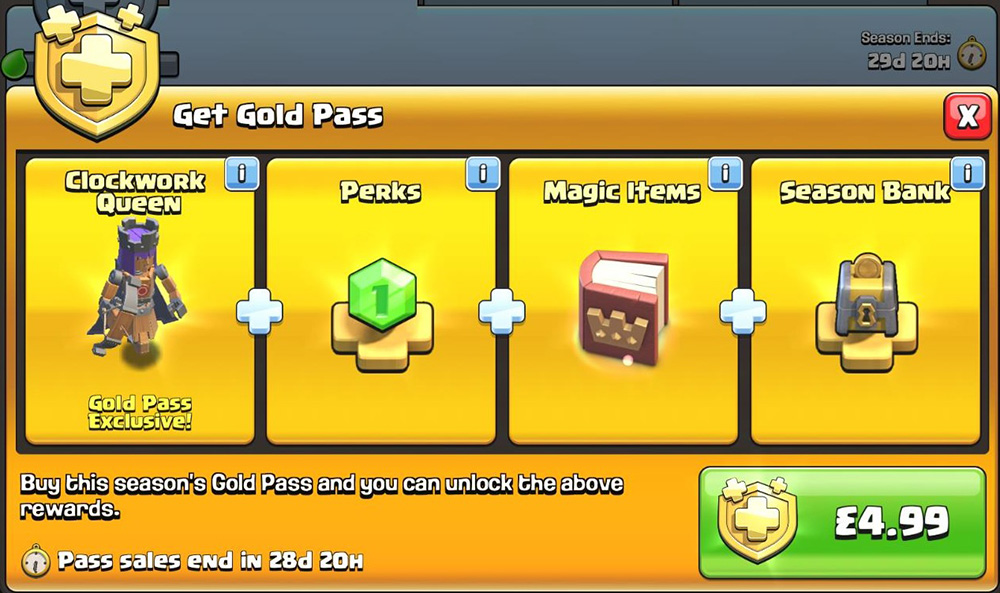 Another popular app monetization strategy is in-app purchases. A user does not pay to download your product, but they can purchase real and virtual items such as virtual currency, points, stickers, superweapons, or extra lives in a gaming app. It is estimated that 50% of non-game apps and 79% of gaming apps use it (Business of apps).
At the moment, only 5% of users worldwide make in-app purchases. Despite their small percentage, their revenue is impressive and higher than what businesses earn from other users: Users are spending $380 billion worldwide on in-app purchases. In 2018, Apple announced that iOS engineers had earned $86 billion, the majority of which came from in-app purchases.
You should use the in-app purchases app monetization model if:
You have a mobile gaming app, a dating app, an instant messaging app, or a shopping app. We are referring to app categories that deal with large audiences, communications, and entertainment.
Buying items provides something extremely valuable. For example, suppose the number of user's lives in a game has run out and the user does not want to restart from the beginning. They would rather buy extra lives.
When implementing this mobile app monetization strategy, you must address the primary challenge of striking a balance between paid and free items. Don't give away a lot of cool stuff for free, and remember that the things users buy should have real value so that they will be willing to spend their money and be happy. Moreover, make sure the payment process is as seamless as possible, or else you risk losing profit since users change their minds and stop midway. 
Advantages of In-App Purchases
In-app purchases have several undeniable benefits to offer your company:
Convenience – Users are not required to leave the app if they need to purchase something, even if it is additional game lives.
Efficiency – This method of monetization will be most beneficial to games and gamified apps. According to Invesp, purchases made within the app account for 48.2% of mobile app earnings.
Added functionality – If you choose to use this method to earn a profit, your app developers and designers will have plenty of room to experiment with the format and appearance of purchases.
Disadvantages of In-App Purchases
Potential disadvantages include:
The stigma of pay-to-play/pay-to-use – If users notice that you have some items for sale, they may believe that they must buy them in order to succeed in the game or use the app properly. You must balance your app so that purchases are not the deciding factor for a positive experience.
Commission from the store – Stores charge commissions for in-app purchases (for example, the App Store and Google Play charge a 30% fee), so you'll need to balance the price to make a decent profit while not scaring away users.
3. Freemium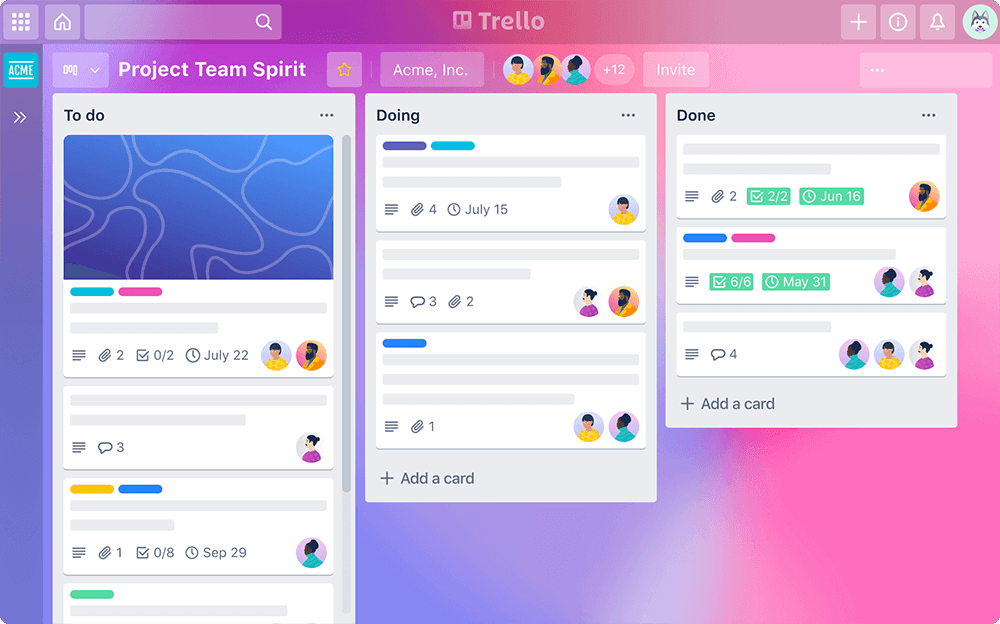 The term "Freemium" is a combination of the words "free" and "premium." With this app monetization method, users can download the app for free and have the option to upgrade to the premium version with additional features.
Some suggestions for using the Freemium model to monetize your app:
Strive for a happy balance between free and paid features. Users must be able to use the app, at least its basic functions, for free. Of course, if there are too many free features, then they will have no reason to purchase the premium version.
You can use advertisements in the free version while recommending a "no advertising" feature in the premium version.
This monetization model is used by many popular mobile applications, including Spotify Music, Angry Birds, Evernote, DropBox, MailChimp, and Tinder. Tinder generated approximately $21,37 million on Google Play in June 2019 by offering its Plus and Gold versions. Spotify's Premium Services segment generated €8.5 billion in sales in FY 2021, accounting for about 88% of overall revenue.
3.1. Advantages of Freemium
What you can expect if you use a freemium monetization model:
Scalability – Freemium allows a new product to easily scale up and gain more users without incurring additional sales and marketing costs.
It's time to put the product to the test – With freemium, your app users will have enough time to test the product before deciding whether or not to pay for additional use.
Multiple ways to earn revenue – Other monetization strategies, such as ads, can be used in addition to premium features. It will entice users to purchase the premium version.
3.2. Disadvantages of Freemium
The following are some of the potential disadvantages of this strategy:
Your offer might not be looking very convincing – It's possible that your users will be unwilling to pay for a premium version. You must consider a feature set that is appealing enough to warrant payment.
User experience disruption – If you decide to use another monetization method in a free version, users may become annoyed by constant advertisements or purchase offers.
Delayed Revenue – Because users will begin with a free app and not all will upgrade to a premium version, you will have to wait for app revenue to begin flowing in after you have attracted enough users who are willing to pay.
4. Pay Per Download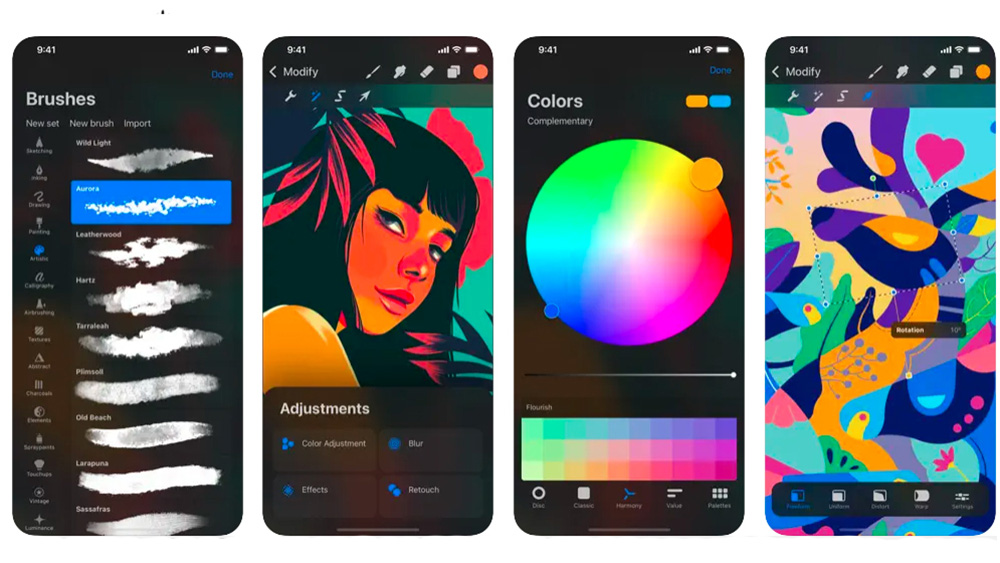 For the time being, pay-per-download is regarded as the most straightforward mobile app monetization method. However, there are some challenges for product owners. Because users must pay to install an application and cannot try it for free, their willingness to spend money is quite low. As a result, 90% of installs occur less than 500 times per day.
This method of app monetization is appropriate for you when:
When your product has some cool, unique functions that set it apart from the competition.
If you have a strong public relations presence and a high level of brand awareness. Users will be more willing to pay if your company or product is well-known and well-liked, and you are now developing a mobile app.
Let's take a look at how to make money with mobile apps using pay-per-download:
Make a clear, catchy description of your product and its screens.
Create a short engaging video and distribute it on the App Store, Google Play, and anywhere else your app is available (landing page, other app stores, press releases, etc.).
Create strong brand loyalty by launching an app marketing campaign. Utilize all available channels, such as social media, press releases, targeted advertising, influencers, app ratings, and more.
Check that the price of a mobile app corresponds to the value it provides users.
Maintain the highest level of quality — the presence of negative user reviews can kill your product.
4.1. Advantages of Pay-Per-Download
The most notable advantage of paid apps is:
Revenue stability – Pay-per-download ensures that you will be paid when people download your app.
4.2. Disadvantages of Pay-Per-Download
To obtain this single benefit, you must consider the following:
Brand recognition is required – Users are unwilling to pay for something they do not understand. Pay-per-download will be ineffective if you do not have sufficient recognition among your target audience.
A compelling offer is necessary – Paid apps should address as many user pain points as possible. Users will choose your competitor if they can find free or cheaper apps that do the same things as your solution.
5. Subscription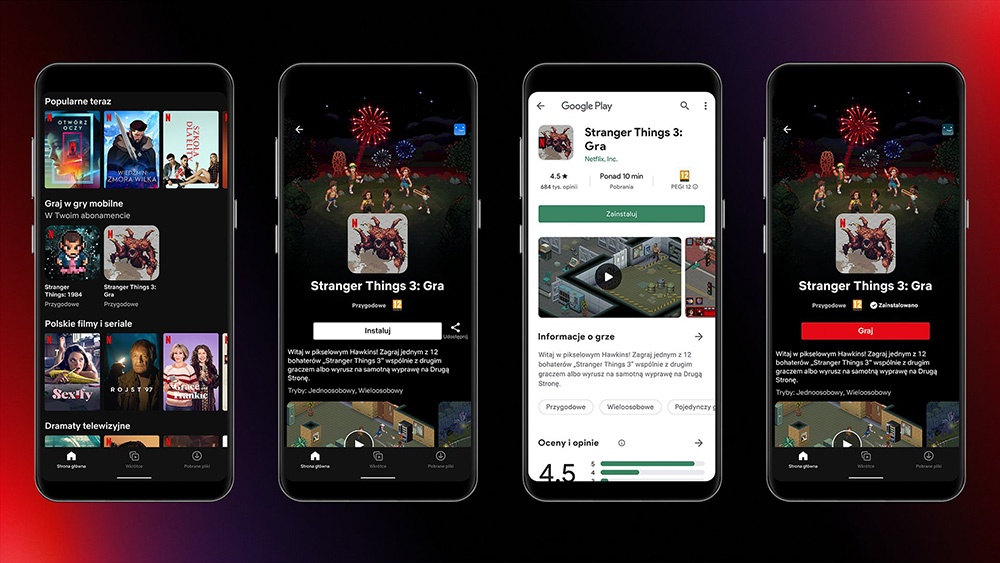 This could be one of the most effective app monetization models. Subscription services provide both free and paid content.
This is the most common method of app monetization for drop-in audio chats and streaming services. This model is also used by fitness apps, news portals, cloud services, image and resume creation services like Canva, and world-famous online magazines like the Wall Street Journal, Telegraph, and The New York Times.
When you want to monetize your app, you should use a subscription:
You have a content-driven application, which means it is primarily concerned with music, video, news, articles, or entertainment.
Your app has a large number of downloads, or you will attract them.
How to Use the Subscription Mobile App Monetization Strategy to Succeed:
Allow users to try it out for free for a limited time.
Provide different subscription plans for your service to your users, such as one month, six months, and a year.
Reduce the price because a paid subscription period is longer.
According to App Annie Market Forecast, user spending on applications such as news, media, and dating is expected to grow to $34 billion by 2021.
5.1. Advantages of Subscription
Subscriptions are advantageous for the following reasons:
A consistent source of revenue – You will have a consistent and predictable income flow if you have a certain number of subscribers that is constantly increasing.
Getting Users – A subscription option will entice free users and keep them in your app long enough for them to subscribe to your app.
5.2. Disadvantages of Subscription
However, a subscription model is not without flaws, which is why:
Regular updates – Because your users will be paying you weekly (or monthly), they have the right to expect new content from you on a regular basis. Simple bug fixes will not suffice.
You will still require to release the free version – You will need to show the users what they will be paying for, just as you did with the freemium model. Without a free trial period, your chances of generating app revenue from subscriptions are reduced.
6. Sponsorship/Partnership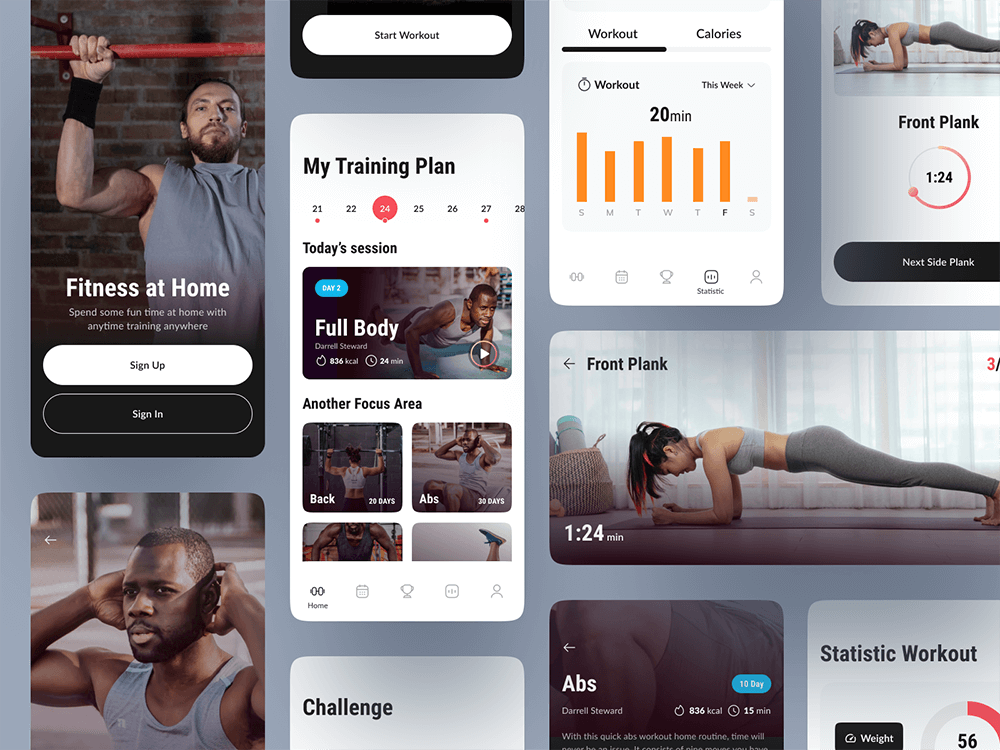 One of the most recent methods of monetizing a mobile solution is through sponsorship. To implement this model, you collaborate with a company that compensates you for including their content in the product. This monetization strategy works best if your user base is large. The main challenge here is to find a company whose user base is similar to yours and willing to pay for promotion on your platform.
This monetization strategy is ideal for popular event apps. Businesses and brands—event partners or sponsors—pay to have their content (website links, product lists, etc.) integrated into your application.
Fitness apps can also benefit from this model. Assume you have a fitness app. Collaboration with people (e.g., bloggers) and businesses associated with sports, healthy lifestyles, or healthy nutrition will be appropriate in this case.
This strategy is an effective way to capture user attention and earn money. People are generally loyal to seeing relevant/valuable content and feel less annoyed, which is the main advantage of this strategy.
6.1. Advantages of Sponsorship
Sponsorships are advantageous for the following reasons:
Specific audience targeting – Sponsorship ads can be used to touch certain audience groups, which may result in a higher conversion rate.
Enhance brand loyalty – Users may feel more loyal to the brand due to sponsorship ads.
Create cross-promotion opportunities – Other products or services can be cross-promoted via mobile apps, leading to higher revenue and user acquisition. 
6.2. Disadvantages of Sponsorship
The following are the drawbacks of app monetization through sponsorship:
Obtaining Sponsors – Finding sponsors for a new project can be difficult. To generate revenue, you will need to find sponsors who are relevant to your product and have a more or less similar target audience.
Can be irritating for the users – Sponsorship ads are still advertisements. As a result, you must choose wisely what and how to advertise on your app's screens.
Sum Up
So we have gone through all the most popular mobile app monetization strategies for business. Each method has its advantages and pitfall and is suitable for specific app categories. To optimize efficiency, you may consider using a combination of monetization approaches, as long as they don't appear too frequently and irritate your users.