IT Outsourcing Trends 2023: The Impact on Business Processes
IT Outsourcing Services are being used by an increasing number of businesses, especially in the digital transformation era. The global IT outsourcing market's revenue skyrocketed in 2022 and is expected to reach US$430.50 billion in 2023 (Statista).
The fast pace of technology and the rapid expansion of the market results in constant change for companies in the IT Outsourcing Industry to be aware of. In this blog, Savvycom will provide you with the most recent IT Outsourcing Trends in 2023 and how they may affect your business processes.
1. What Is IT Outsourcing?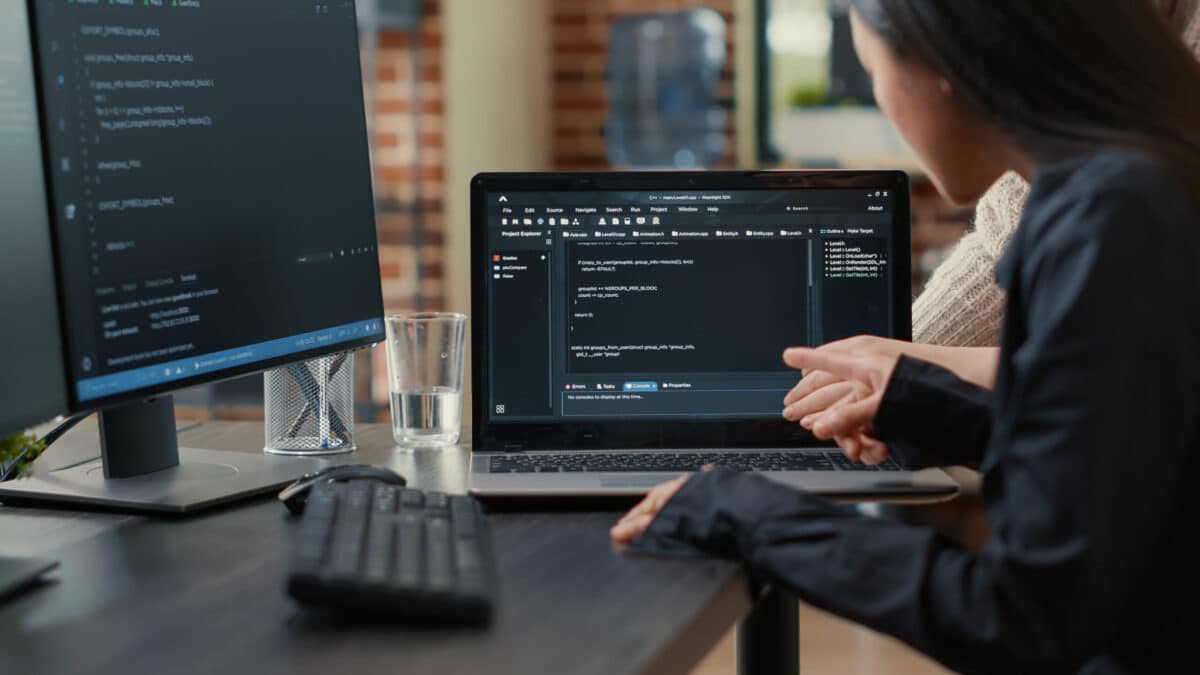 Outsourcing occurs when a firm hires another company to fulfill its functions. Businesses can outsource a variety of IT tasks, including software development, application maintenance, web hosting, and IT support services. Companies can benefit from cost savings, access to specialized skills, and increased efficiency by outsourcing these activities.
IT outsourcing can be done either domestically or internationally. There are three significant types of outsourcing based on the service provider's location:
Onshore: A procedure for hiring professionals in your city or nearby. It's a good way to keep things under control at a reasonable cost.
Nearshore: Outsourcing in neighboring countries that share the same time zone. It is easier to communicate with developers if you choose this option, but it is not always profitable.
Offshore: Outsourcing to a different country. This type allows you to save the most money.
2. IT Outsourcing Trends 2023
2022 was a leap for the IT outsourcing industry, with over $4.4 trillion spent on this industry, according to Gartner. Cloud computing, blockchain technology, artificial intelligence, and other similar technologies were some of the IT Outsourcing Trends in 2022.
Let's take a look at IT Outsourcing Trends 2023 to see which ones will stick around and what will be new in the IT Outsourcing Industry next year.
2.1. Cloud Computing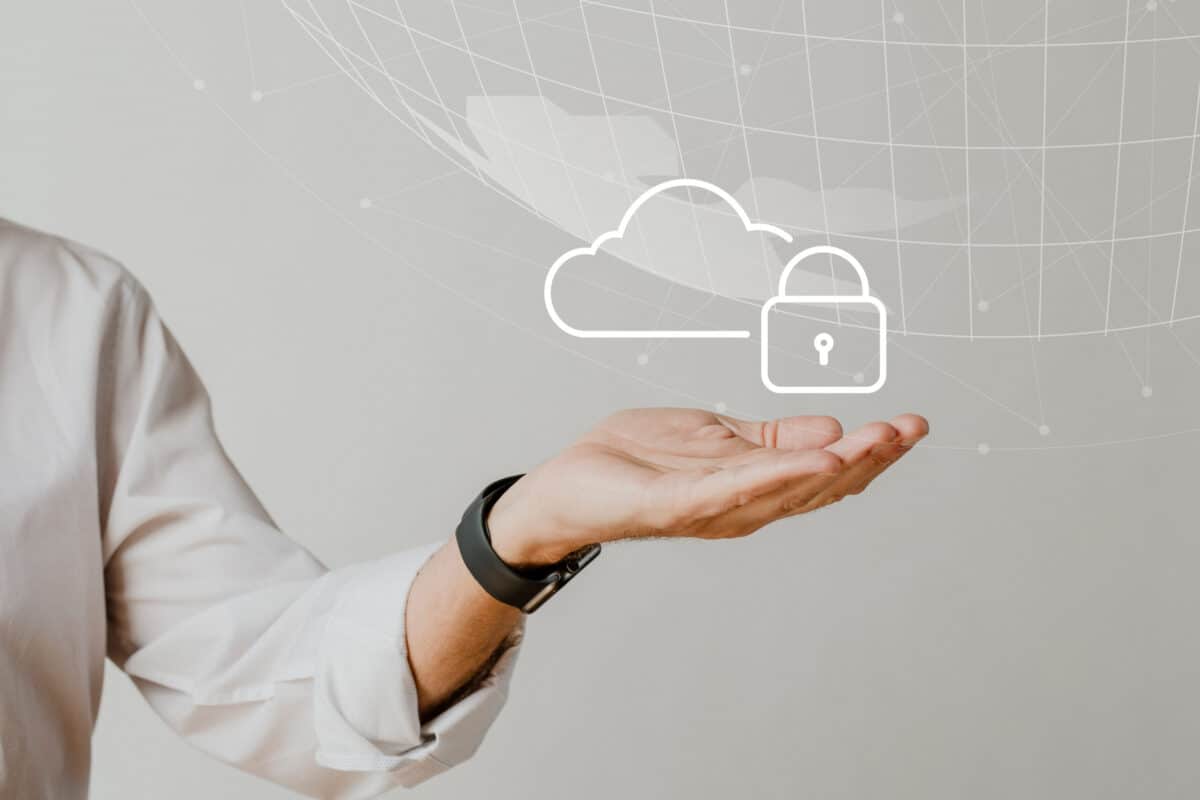 Cloud is the first one on the IT Outsourcing Trends 2023. Cloud outsourcing is required to gain access to other modern technologies such as AI, RPA, and machine learning. Additionally, it gives a business the ability to gather, store, and use cloud-based resources and services. Therefore, more companies started using Cloud. In 2022, over 60% of all enterprise data was held in the Cloud (Statista), and this trend is expected to continue to increase in 2023.
As a result, businesses in many sectors are expected to look for IT service providers with experienced cloud engineers and developers familiar with cloud infrastructure and management. These professionals will assist companies in preventing cloud bill shock and ensuring the safety of their data.
2.2. Big Data Analysis
Big corporations usually store a huge amount of customers' data, allowing them to create a customized experience for each individual. Big data analysis also allows organizations to make more informed decisions regarding their operations with insights derived from a variety of sources. With these benefits, the Big Data Analytics market is anticipated to reach $103 billion in 2023 (Techjury).
Therefore, this capability is being leveraged more and more by businesses in order to improve their understanding of customer behavior and optimize business processes such as pricing, marketing, and customer service. 
Have a Project Idea in Mind?
Get in touch with Savvycom's experts for a free consultation. We'll help you decide on next steps, explain how the development process is organized, and provide you with a free project estimate.
2.3. Automation
The third technology on the IT Outsourcing Trends 2023 list is Automation. The term "automation technology" refers to the collection of procedures and pieces of machinery that together make it possible for systems to function without human intervention. Machines, apparatus, equipment, and other devices are included in this category. 
Businesses increasingly rely on automated tools to handle routine IT tasks like software updates, system maintenance, and security patching. This implies that companies now require more IT Outsourcing Providers to automate processes.
2.4. Cybersecurity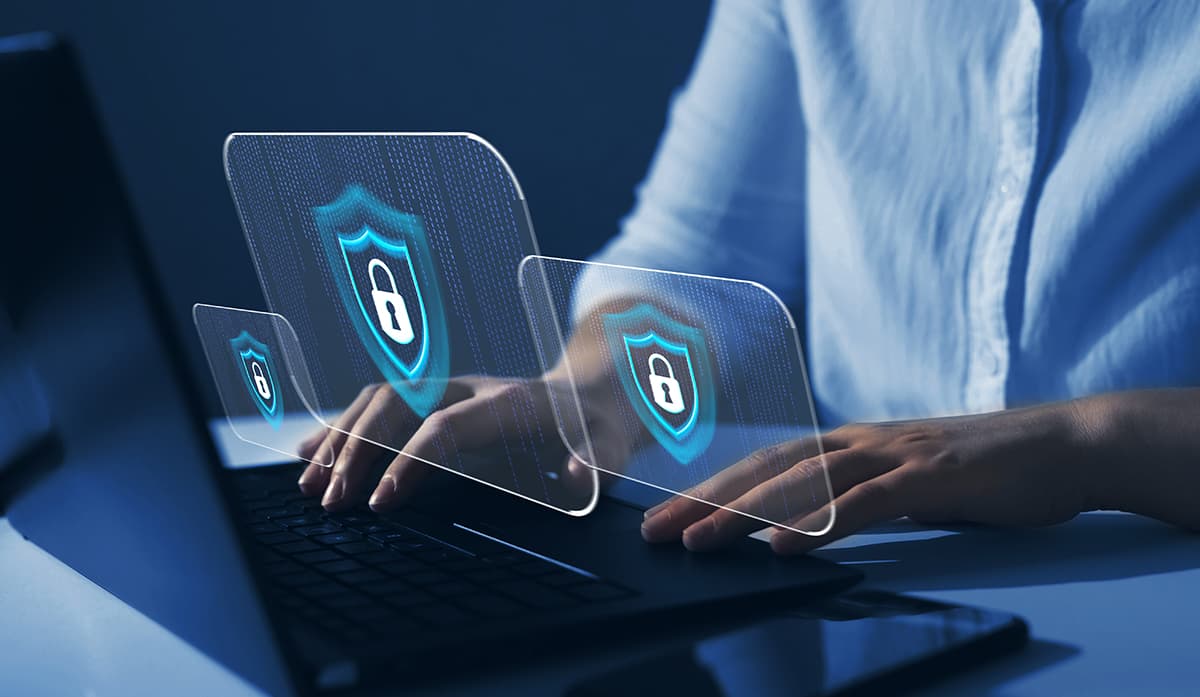 According to Purplesec, the number of cybercrime cases increased by more than 600% during COVID-19. Organizations are focusing more on cybersecurity as cyber threats continue to grow. Indeed, 64% of Deloitte respondents cited security capabilities as the primary concern driving the deployment of emerging technologies over the next three years.
As a result, firms are increasingly turning to third-party providers for advanced cybersecurity solutions. This includes everything from managed security services to cloud-based security platforms, which can provide an additional layer of protection against malicious attacks.
2.5. Artificial Intelligence (AI)
The AI Industry has grown significantly over the past few years, making it one of the top IT Outsourcing Trends 2023. AI-powered tools can assist organizations in improving customer experiences, optimizing operations, and lowering costs. AI also gives businesses more control over their data and processes, allowing them to integrate all aspects of their operations seamlessly.
Companies are beginning to invest heavily in this technology to handle and mine massive amounts of data in order to improve user experience. Rather than developing their own AI tools and strategies, which might require a significant amount of time, many businesses outsource this function to outside vendors specializing in this area.
2.6. Internet of Things (IoT)
There are already examples of this trend, such as smart homes, wearable tech, and connected cars, but in the next five years, we can expect to see the IoT grow exponentially.
As more and more devices become connected and integrated, the Internet of Things (IoT) will become a significant force in 2023. From now on, virtually every new device in our homes and workplaces, from refrigerators to thermostats to security systems and beyond, will be able to connect to the internet. Businesses may outsource a complex product to an IoT-focused company to save time and money.
2.7. Remote Work Infrastructure
The trend of remote work, which was significantly accelerated due to the COVID-19 pandemic, has necessitated a robust remote work infrastructure to support employees working from home or other non-office locations. This infrastructure includes a range of hardware, software, and network solutions that enable secure and efficient remote work environments.
A good remote work infrastructure ensures that employees can access company resources securely and efficiently, collaborate with their peers, and maintain productivity. It includes the setup of Virtual Private Networks (VPNs) for secure access to company resources, deployment and management of collaboration tools such as Slack, Microsoft Teams, or Zoom for communication, and implementation of cloud-based services for data storage and access.
Security is a top concern in remote work infrastructure, as employees working from various networks can pose risks of data breaches. Cybersecurity measures such as multi-factor authentication, secure endpoints, and regular security training for employees are essential components of this infrastructure.
Statistics and Key Points
According to a survey by Gartner, 74% of CFOs intend to shift at least 5% of previously on-site employees to permanently remote positions post-COVID 19.
A research by Global Workplace Analytics estimates that 25-30% of the workforce will be working-from-home multiple days a week by the end of 2021.
2.8. Sustainable Outsourcing
Sustainable outsourcing is an approach where businesses consider environmental, social, and governance (ESG) factors while choosing their outsourcing partners. This trend is driven by a growing awareness of climate change and the need for sustainable business practices, as well as increasing regulatory pressures and consumer demand for businesses to demonstrate their commitment to sustainability.
In the context of IT outsourcing, sustainable outsourcing could involve choosing providers who use renewable energy in their data centers, who have strong policies for reducing waste and carbon emissions, or who are committed to ethical practices in areas such as labor rights and data privacy. For businesses, sustainable outsourcing is not just about reducing their environmental impact, but also about managing risks, improving their brand reputation, and potentially achieving cost savings through more efficient use of resources.
Statistics and Key Points
According to a report by the World Economic Forum, 92% of business leaders see ESG factors as important to the future of their business.
A study by the Capgemini Research Institute found that sustainability could open up to $1.2 trillion of new opportunities for IT service providers by 2025.
2.9. Digital Transformation Services
Digital transformation is the process of integrating digital technology into all areas of a business, fundamentally changing how organizations operate and deliver value to customers. It's also a cultural shift that requires organizations to continually challenge the status quo, experiment, and be comfortable with failure. This sometimes means walking away from long-standing business processes that companies were built upon in favor of relatively new practices that are still being defined.
In the context of IT outsourcing, digital transformation services can involve a wide range of activities, from implementing cloud services and data analytics capabilities to automating processes and integrating new software systems. Service providers can also offer consulting services to help businesses create a digital transformation strategy, manage the change process, and train employees in new ways of working.
Statistics and Key Points
According to a report by IDC, global spending on digital transformation technologies and services was expected to reach $2.3 trillion in 2023, growing at a compound annual growth rate (CAGR) of 17.1% from 2019 to 2023.
A report by Deloitte suggests that 70% of digital transformations fail, primarily due to resistance from employees. This underscores the need for effective change management and training as part of the digital transformation process.
2.10. Distributed Cloud
A distributed cloud is the application of cloud computing technologies to interconnect data and applications served from multiple geographic locations. In a distributed cloud, data hosting and data processing happen in multiple small data centers, usually located at the network's edge rather than one centralized node. This architecture allows for data and applications to be accessed more quickly and reliably from numerous endpoints, which is particularly important for businesses that require real-time or near-real-time data analysis.
In the context of IT outsourcing, businesses may seek the services of providers who specialize in setting up and managing distributed cloud systems. These providers can help businesses move their data and applications to the distributed cloud, manage the security and compliance of the system, and provide ongoing support and optimization.
Statistics and Key Points
According to Gartner's prediction, by 2024, most cloud service platforms will provide at least some distributed cloud services that execute at the point of need.
A report by MarketsandMarkets estimates that the edge computing market will grow from $3.6 billion in 2020 to $15.7 billion by 2025, at a Compound Annual Growth Rate (CAGR) of 34.1% during the forecast period. This growth is likely to drive the adoption of distributed cloud architectures.
3. The Impact Of IT Outsourcing Trends 2023 On Business Processes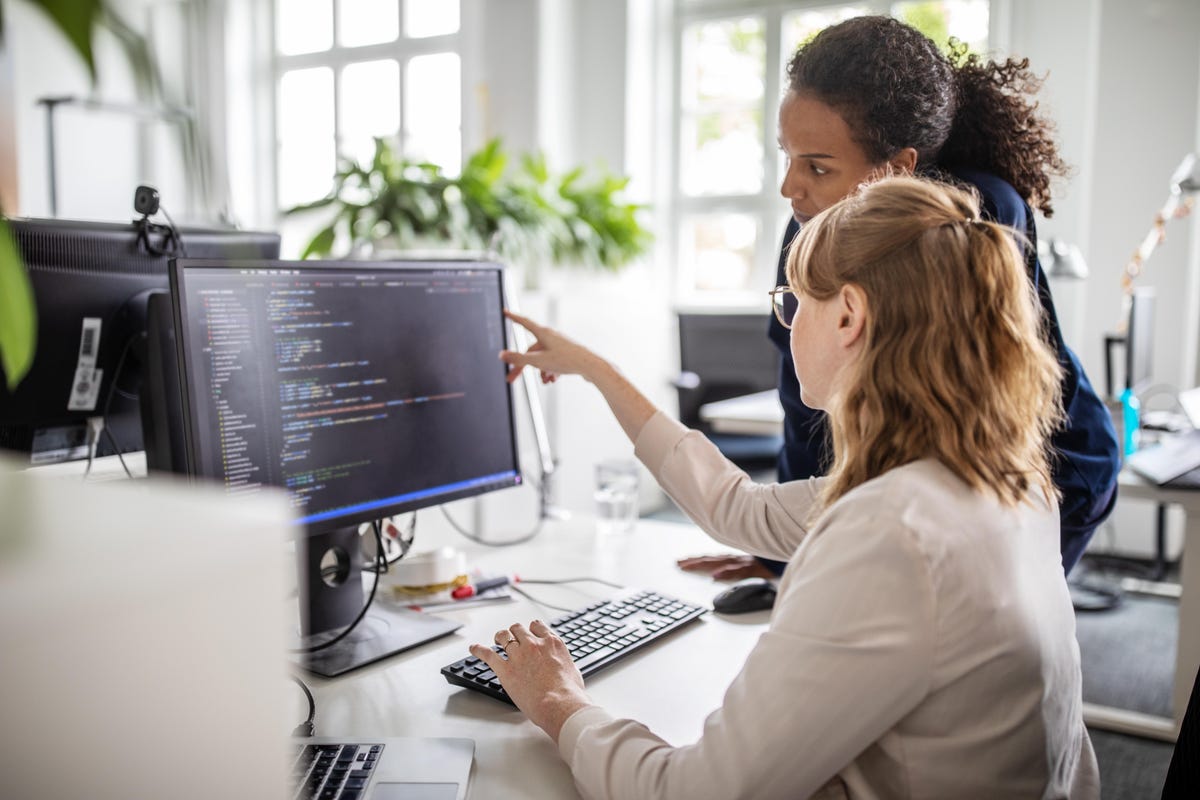 IT outsourcing can have a transformative impact on business processes. While the specific effects can depend on the nature of the business and the scope of the outsourcing, several key impacts are commonly observed.
Cost Reduction: One of the primary reasons businesses turn to IT outsourcing is the potential for cost savings. Outsourcing can reduce expenditures on hiring and training IT staff, maintaining IT infrastructure, and acquiring new technologies. This can free up resources that can be invested in core business activities.

Focus on Core Business: By outsourcing IT operations, companies can focus more on their core business processes. This allows for better allocation of resources and can lead to increased productivity and efficiency in primary business functions.

Access to Expertise: IT outsourcing can give businesses access to expertise and technologies that would be too expensive or time-consuming to develop in-house. This can lead to improved business processes, the ability to implement new technologies quickly, and staying abreast of industry trends.

Improved Flexibility and Scalability: Outsourcing can provide flexibility and scalability that's hard to achieve in-house. Businesses can scale their IT operations up or down based on demand, without having to worry about the logistical challenges of hiring or laying off staff.

Risk Management: IT service providers generally have robust security measures and compliance protocols in place, which can help reduce the risks associated with data breaches, downtime, and non-compliance with regulations.

Innovation: Many IT service providers are at the forefront of innovation in areas such as cloud computing, AI, and data analytics. By outsourcing, businesses can tap into this innovation, using it to improve and modernize their business processes.
Have a Project Idea in Mind?
You are more than welcome to contact our Partnership Manager for a free consultation.
4. IT Outsourcing In Vietnam, Why Not?
On the list of the "Best countries to outsource to in the World in 2019," Vietnam came 5th, according to MarketInsider. The hourly rates for developers in Vietnam range anywhere from $20 to $40, depending on the developer's specific set of skills. This results in significant cost savings for companies in the United States and Western Europe when compared to the hourly rate of $100 which is common in developed countries.
TopDev estimates that each year Vietnam produces 400,000 IT Engineers and 50,000 IT graduates from the country's 153 IT institutions.
According to 2018 data from the Developer Skills Chart of Skill Value Report, Vietnam is the 29th best place in the world in terms of skills.
Topcoder's 2016 Developer Skills Report featured the top 6 developer skill sets in the world.
Positioned #23 on Hackerrank's 2016 Global Developer Skills Charts.
In addition, many Vietnamese solution providers are now open to the possibilities presented by emerging technologies like artificial intelligence (AI), machine learning, blockchain, etc. As a result, Vietnam is the perfect location for businesses that are looking for solutions that are not only technologically advanced but also economical.
5. Conclusion
In 2023, the IT outsourcing market is expected to expand significantly as more businesses turn to external vendors to meet their computing, storage, analytics, automation, and cybersecurity requirements.
Organizations can take their business processes to the next level by taking advantage of the many advantages offered by outsourcing, such as increased efficiency, scalability, and access to expert knowledge. Any business with aspirations of continued success should be aware of these IT Outsourcing Trends 2023 and implement them as soon as possible in order to keep up with the fast pace of technology.
Savvycom – Your Trusted Tech Partner
From Tech Consulting, End-to-End Product Development to IT Outsourcing Services! Since 2009, Savvycom has been harnessing the power of Digital Technologies that support business' growth across the variety of industries. We can help you to build high-quality software solutions and products as well as deliver a wide range of related professional services.
Savvycom is right where you need. Contact us now for further consultation:
Outsourcing information technology (IT) refers to the practice of utilizing third-party service providers in order to more efficiently deliver IT-enabled business process, application service, and infrastructure solutions for the purpose of achieving business outcomes.
More and more businesses nowadays are IT Outsourcing for these several reasons:
Cut down on and keep costs in check (this usually the main reason).
Improve the organization's focus.
Make inner resources available for new uses.
Increase the speed of some tasks that take a lot of time and where the company may need more resources.
As technology evolves continuously, it is expected that some new trends are going to emerge this year, these are:
Cloud Computing
Big Data Analysis
Automation
Cybersecurity
Artificial Intelligence (AI)
Internet of Things
Businesses rely on technology to keep things running smoothly, and in the ever-changing IT world of today, it's important to stay ahead of the game. IT Outsourcing can help you achieve that. So here are some signs showing that your company should IT Outsource:
If you are Spending too much on the in-house IT team.
If your system cannot work properly anymore, or is outdated.

If your system is vulnerable to cyber threats.

If you are taking so much time operating and maintaining your IT system.