Savvycom All-in-one Guide To IT Outsourcing Models & Pricing
Gathering an in-house development team makes sense when you have money or can attract good specialists. For almost everything else, outsourcing works just fine. Many IT Outsourcing Models offer a lot of options these days that it's easy to get confused. Some companies work on a "turn-key" basis; some offer to expand your internal team with their programmers. Some will provide you with a Project Manager, and some won't.
In this guide, we're explaining the types of IT Outsourcing Models, their pros and cons, and how to choose the right model for your project.
1. What Is IT Outsourcing?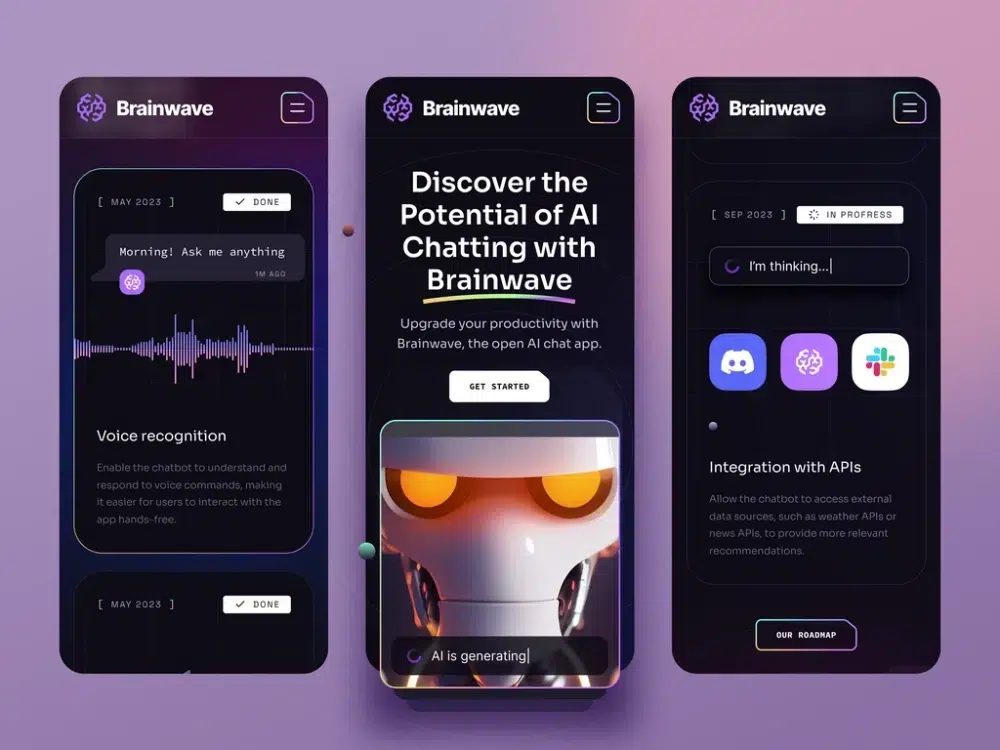 IT outsourcing refers to the practice of delegating specific IT functions, tasks, or processes to an external service provider or a third-party organization. It involves contracting an external entity to handle various aspects of an organization's IT operations, which could include software development, infrastructure management, data center operations, technical support, network maintenance, cybersecurity, and more.
When an organization opts for IT outsourcing, it transfers the responsibility for managing and executing certain IT functions to the service provider. The service provider, in turn, takes on the role of delivering the outsourced services based on agreed-upon terms, service-level agreements (SLAs), and contractual obligations.
2. The Benefits Of It Outsourcing
Deloitte stated that the top 3 benefits of outsourcing realised by businesses are enabling focus on core functions, providing cost-cutting tools and solving capability issues.
Enabling focus on core functions
In periods of rapid growth, the back-end operations of business expand and require a high expenditure of resources. When you allocate more resources to performing secondary activities, you have less time, money, human resources, etc. to provide quality front-end services. Therefore, outsourcing is an optimal choice to:
Be more flexible in resources allocation and frees up more of your resources for more practical uses.
Multiply the company's performance with less time through external assistance
Reduce the pressure on your employees and yourself – as a manager or a chief. Therefore, increasing the "happiness rate" within the company and improving the overall productivity of employees.
Cost cutting
In a foreseeable vision, the cost of "borrowing" is often lower than actually "buying" something. Therefore, hiring talents from outsourcing companies is, in most cases, cheaper than having your own in-house team. This also creates a competitive edge for the companies as they could bring down the cost of goods sold and offer a lower price compared to other businesses that are loyal to in-house software development. Some costs that could be cut down thanks to outsourcing are:
Labour cost.
Rental cost (capsuling your engineering team also allows you to trim down the office size and possibly the cost of renting a big headquarter).
Recruitment cost (head-hunting, promotion, commission for intermediaries, interview-related expense, etc).
Equipment and other supplies.
Although cost efficiency is a key benefit of outsourcing, keep in mind that hiring the cheapest software developer doesn't always translate to quality services. For this reason, one has to find a balance between quality and affordability.
Capability enhancement
When hiring an employee, you may only have access to a small, local talent pool. This often means you have to compromise. Many companies have found that outsourcing gives them access to talent in other parts of the world. If you need specialised help, it often makes sense to expand your search to find software developers with the best know-how and skills.
Access to the latest technologies, tools, and software without heavy upfront investments.
Ability to leverage emerging technologies for innovation and competitive advantage.
Service providers can stay updated with technological advancements, enabling faster adoption and implementation.
Continuous Improvement and Innovation
Collaboration with service providers to drive innovation and explore new opportunities.
Leveraging the provider's expertise, research, and development efforts to stay ahead in the market.
Access to insights, analytics, and recommendations for process improvement and optimization.
Risk Mitigation and Security
Improved data security, compliance, and risk management through the expertise of service providers.
Implementation of industry-standard security measures and best practices.
Reliable disaster recovery plans and business continuity strategies to minimize risks and ensure operational resilience.
Business Agility and Adaptability
Increased agility in responding to market changes, industry trends, and customer demands.
Faster time to market for new products, features, or services.
Ability to quickly adapt to technological advancements and regulatory requirements.
3. IT Outsourcing Types: Onshore, Nearshore, Offshore and Cloud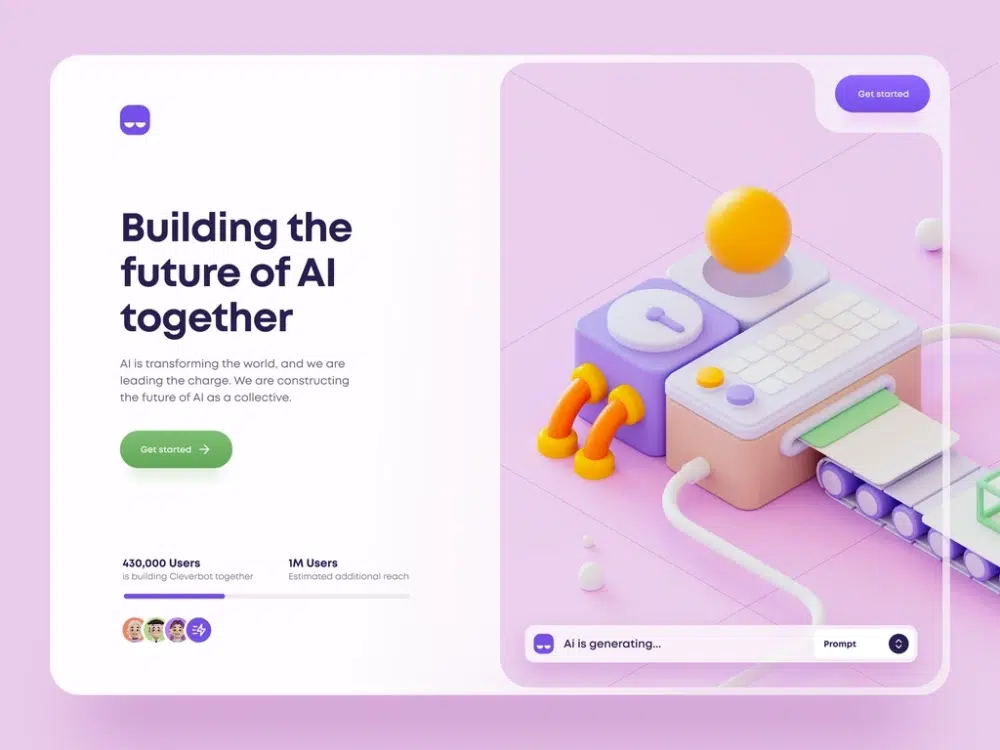 There are three main types of IT outsourcing: onshoring, nearshoring, offshoring. The difference among those approaches are explained by the physical location of your service provider.
Onshore Outsourcing: In this model, the organization outsources IT services to a service provider located in the same country. This may offer benefits such as similar time zones, cultural compatibility, and easier communication.
Offshore Outsourcing: Offshore outsourcing involves contracting with a service provider located in a different country. This approach often provides cost advantages due to lower labor costs in certain regions, but it may introduce challenges related to time zone differences, language barriers, and cultural variations.
Nearshore Outsourcing: Nearshore outsourcing refers to partnering with a service provider in a neighboring or nearby country. This approach aims to strike a balance between cost savings and proximity, offering advantages such as cultural similarity, easier travel, and potentially reduced time zone differences.
Cloud-based Outsourcing: With cloud computing, organizations can outsource IT functions to service providers that deliver services over the internet. This allows businesses to leverage scalable and on-demand IT resources without the need for significant hardware investments.
The way you go about outsourcing your company's IT projects depends on several factors: you have to consider the costs, decide whether the geographical proximity (or lack thereof) is crucial for you, and finally, find an outsourcing partner that meets your criteria. Not sure how to select an ideal IT outsourcing partner for you? Here's our guide to finding the right software vendor.
While budget concerns are no longer the only motivation for IT outsourcing, they're still important. The differences between countries in terms of software development costs can be so huge that it makes a break in the evaluation process. For example, CIO magazine suggests that outsourcing to Vietnam is about 90% cheaper than developing software in the United States of America. Compared to India, developing software in Vietnam costs between one third and one-seventh times cheaper. 
Given the high level of programming expertise displayed by Vietnam IT specialists, the cost for these labors is incredibly cost-effective, which motivated many companies to outsource software development to Vietnam nowadays.
4. IT Outsourcing Pricing Models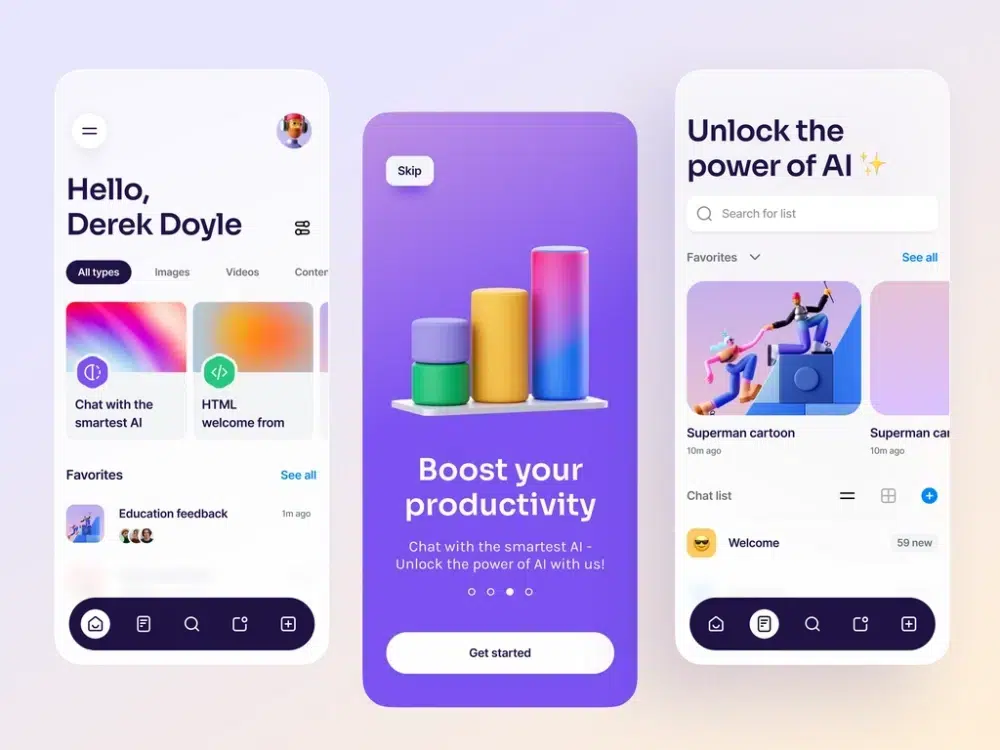 IT outsourcing pricing models determine how costs are calculated and charged for IT services provided by an external service provider. These models can vary based on the specific nature of the services being outsourced and the preferences of both the client and the service provider. Here are some commonly used IT outsourcing pricing models:
Fixed Price Model: In this model, the service provider offers a fixed price for a predefined scope of work or project. The price is agreed upon upfront, regardless of the actual effort or resources expended by the service provider. This model provides cost certainty for the client but may require a well-defined and clearly understood scope of work.

Time and Material (T&M) Model: With the T&M model, the client pays for the actual time spent by the service provider's resources and the materials or resources used. This model is suitable for projects where the scope is not fully defined or may change over time. The client is billed based on hourly or daily rates for the resources utilized.

Dedicated Team Model: In this model, the client hires a dedicated team of IT professionals from the service provider. The client pays a fixed monthly or hourly rate for the resources allocated to their project or tasks. The team works exclusively on the client's requirements and provides ongoing support and expertise.

Outcome-Based Model: This model focuses on delivering specific outcomes or results rather than individual tasks or hours worked. The service provider and the client define the desired outcomes and agree on a pricing structure based on achieving those outcomes. The payment is tied to the successful delivery of the agreed-upon results.

Value-Based Model: The value-based model aligns pricing with the business value delivered to the client. The service provider and the client agree on key performance indicators (KPIs) or business metrics that reflect the value generated by the services. The pricing is then based on achieving or exceeding those performance targets.

Subscription-Based Model: Similar to a subscription, this model involves paying a fixed recurring fee for access to specific IT services or a suite of services provided by the service provider. The fee is typically charged monthly or annually, and the client can utilize the services within the subscribed package as needed.
It's important to note that these pricing models can be combined or customized to meet the specific requirements and preferences of the client and the service provider. Each model has its advantages and considerations, and organizations should carefully evaluate the scope of work, budget, and desired outcomes before selecting a pricing model for IT outsourcing.
Looking For a Dedicated Team?
A Dedicated Team might be the best solution in your case. Get in touch with us and we'll help you choose the best IT outsourcing model based on your business needs and requirements.
5. Most Popular Types Of IT Outsourcing Models

5.1. Dedicated Team Outsourcing Model
This IT outsourcing model (also known as fee per team) means that the vendor provides you with a dedicated team of employees to work on your project.  This model could be an answer to the uncertainty that comes with T&M-based collaborations. Having a dedicated development team at your disposal is as close to having an in-house expert team as possible.
It's in the best interest of the outsourcing company to handpick a group of individuals that work well together and can successfully deliver your project. The team may include not only software development specialists but also testers, analysts, or project managers. The project budget is calculated based on the roles and expertise of people that are a part of your team.
Pros of the dedicated team model:
You're working with people who understand your project well (together with business goals and customer needs), as this is their primary focus.
The outsourced team may feel like an in-house team.
High transparency of all project-related activities.
You can rely on the team to provide value for your project.
Cons of the dedicated team model:
It's not sustainable for very short projects.
Your dedicated team needs to have something to do, so a backlog of tasks should be in place.
You might need to wait for your outsourcing vendor to allocate (and potentially even hire) the right people. It is not an issue for teams with a broader roster of talents.
Suitable for:
Longer projects.
Projects with initial requirements and assumptions (they're needed in order to allocate appropriate people to your team).
Agile development process.
Out of all IT outsourcing models, this one is probably the best for close cooperation between the client (you) and the outsourcing company. With time, your dedicated team may notice improvement areas not only in the project itself but also in the broader context of your company. This is why this outsourcing model may turn out to be extremely beneficial for larger organizations that are undergoing the process of digital transformation.
5.2. Full Process Outsourcing Model
An IT provider will take over the whole development process, with full responsibility for team organization and management, quality of the products, and accompanying risks. The team should cover all development stages, from business analysis to solutions as well as support.
When to choose Full Process Outsourcing: 
If you don't have an active development team or for particular software to be developed, or if your team is already overloaded with other projects in the pipeline.
Pros of Full Process Outsourcing:
Minimum to no management efforts on your side and freed time to focus on other business activities.
High quality of deliverables and timeline alignment guaranteed by the IT Provider & Services Provider (with penalties for not achieving it on time).
Access to a vendor's development process expertise and best practices.
Tackling project-related risks is on a vendor's side.
Cons of Full Process Outsourcing:
Slower setup than in other models.
Less control over the development process than in other IT Outsourcing Models.
How to set the cooperation right:
You should ask for transparent reporting and dedicate a representative who will keep active communication with the IT provider. As a vendor, Savvycom offers day-to-day communication on demand and weekly status calls within this outsourcing model.
5.3. Staff Augmentation Outsourcing Model
A vendor, aka IT Outsourcing Partner, provides you with remote professionals that you manage directly. Staff augmentation is perfect, if your development process is too slow or you have a shortage of rare or advanced expertise, or when you need just 1-3 experts to accompany you with the project, not a complete team.
Pros of Staff Augmentation:
Flexibility: getting the exact number of experts you need, from 0.5 full-time equivalents (FTE) to 100 FTE and above. Note that the dedicated team option becomes more effective starting from 10 FTE.
Easy to scale up and down for adapting to the changing business needs.
Suitability for both long-term and short-term engagement, for example, when you run into a problem that requires specific skills to solve, and you don't have the expertise to handle it.
Cons of Staff Augmentation:
Full responsibility for project-related risks on your side.
Onboarding and managing outsourced professionals are on your side.
Possibility of communication gaps and collaboration difficulties.
How to set it right:
Although management is on your side, I advise choosing a vendor who also tracks the performance of their employees and helps them resolve issues, if any, as it significantly raises the quality of services you get.
5.4.
Software as a Service (SaaS)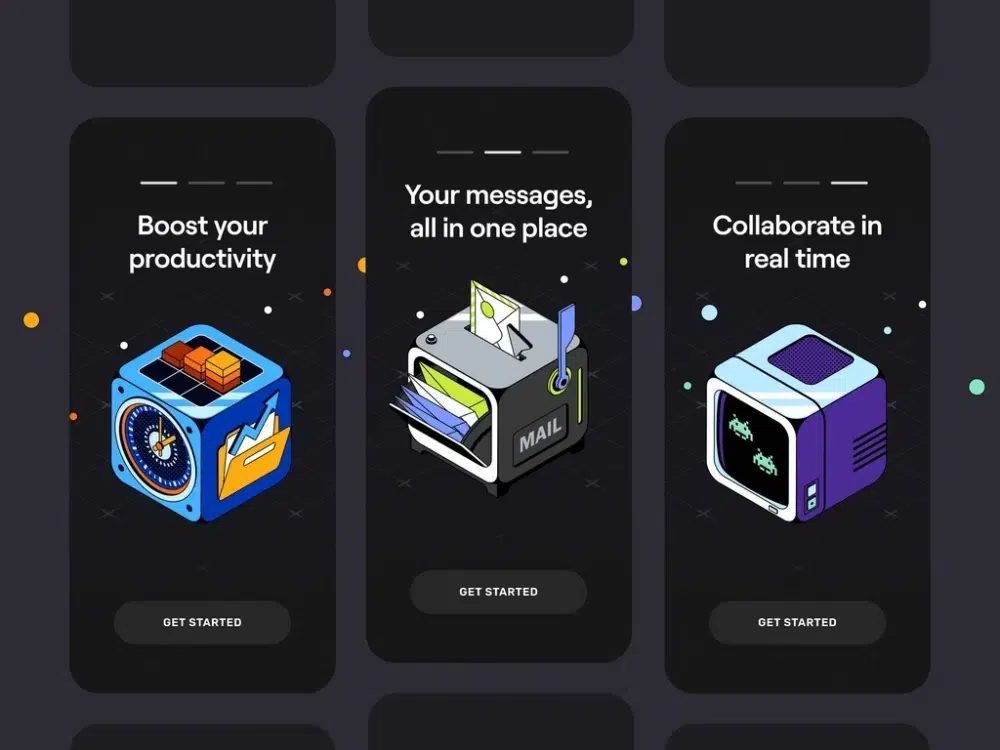 The Pros of SaaS
Cost-effective: SaaS eliminates the need for upfront investments in hardware, software licenses, and infrastructure, as the service provider manages these aspects. It offers a pay-as-you-go model, where organizations pay for the software on a subscription basis, often based on the number of users or usage levels. This reduces initial costs and allows for better budget management.

Easy and Quick Deployment: SaaS applications are typically cloud-based and can be accessed through a web browser, eliminating the need for complex installations and configurations. This enables rapid deployment and allows users to access the software from anywhere with an internet connection, facilitating remote work and collaboration.

Scalability and Flexibility: SaaS solutions can easily scale up or down to meet changing business needs. Organizations can add or remove users, increase or decrease storage capacity, and access additional features or modules as required. This scalability provides flexibility to adapt to business growth or fluctuations in demand.

Continuous Updates and Maintenance: Service providers handle software updates, maintenance, and security patches, ensuring that users always have access to the latest features and enhancements. This frees organizations from the burden of managing software updates and enables them to focus on utilizing the software rather than maintaining it.

Accessibility and Collaboration: SaaS applications can be accessed through various devices with an internet connection, enabling users to work from different locations and devices. This promotes collaboration among teams, facilitates real-time data sharing, and simplifies communication and project management.
The Cons of SaaS
Limited Customization: SaaS applications may offer limited customization options compared to on-premises software. Organizations may have to adapt their processes to fit the available customization options provided by the service provider. Customization requests may also incur additional costs or require development resources from the provider.

Dependency on Service Provider: Organizations rely on the service provider for software availability, performance, and security. If the provider experiences downtime or service disruptions, it can affect the organization's operations. Reliance on a third-party also means potential data privacy and security concerns, as sensitive information is stored and processed outside the organization's premises.

Data Governance and Compliance: With SaaS, organizations entrust their data to the service provider, which raises concerns about data governance, privacy, and compliance. Organizations need to ensure that the service provider has robust data protection measures, complies with relevant regulations, and provides adequate data backup and recovery mechanisms.

Integration Challenges: Integrating SaaS applications with existing on-premises systems or other cloud services can pose challenges. Organizations need to ensure that the SaaS solution can seamlessly integrate with their existing infrastructure and data sources. Data synchronization, security, and compatibility issues may arise during integration efforts.
When to choose SaaS
Limited IT Resources: Organizations with limited IT staff or infrastructure may benefit from SaaS as it reduces the need for extensive hardware and software management. SaaS allows organizations to leverage the expertise of the service provider for software maintenance and updates.

Quick Deployment: When time is a critical factor, SaaS offers rapid deployment and eliminates the need for lengthy installation and configuration processes. It enables organizations to start using the software quickly and efficiently, especially when speed-to-market or immediate functionality is essential.

Scalability and Flexibility: If an organization anticipates fluctuating user demands or plans for growth, SaaS provides scalability and flexibility. Organizations can easily add or remove users, adjust storage capacity, and access additional features or modules as needed, without major investments or disruptions.

Cost Efficiency: SaaS eliminates upfront hardware and software costs, reducing initial investments and providing predictable recurring costs. This cost structure is particularly advantageous for organizations with limited budgets or those seeking to avoid large capital expenditures.
6. How to select an outsourcing model that fits your needs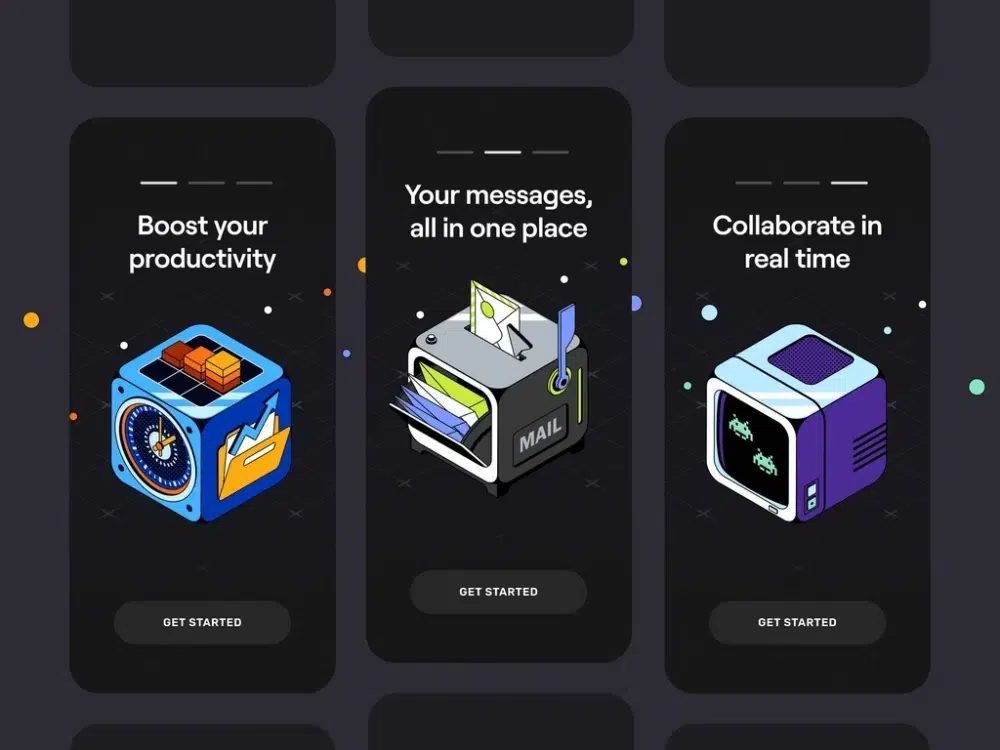 You don't have to rely on a single outsourcing model, even if you're working with one service provider. Most IT companies offer some flexibility when it comes to choosing the collaboration model. You may also end up with a hybrid pricing model. For example, you can develop a T&M contract, but with a monthly cap of hours.
Your choice of which outsourcing model to go with will likely be influenced by the budget of your project. Apart from that, try to base your decision on the following factors:
The scope of your project.
The estimated duration of the project.
Your preferred project management methodology.
Whether the team might need to be scaled during the development process.
The level of technical innovation in the project.
When drawing up a contract with an outsourcing company, take all of these aspects into account. Ideally, you should get some support from your potential tech partner when making that decision.
IT outsourcing can be a strategic decision for organizations, driven by various factors such as cost reduction, access to specialized skills, scalability, and a focus on core business functions. However, it's crucial for organizations to carefully evaluate their requirements, select reliable service providers, and establish clear communication and governance frameworks to ensure successful outcomes from IT outsourcing engagements.