An Insight into the Technology world.
Analysis and Insight from Savvycom Team.
With a compound annual growth rate of 28 percent (CAGR), the location based services market is expected to hit $80 billion by 2023. For entrepreneurs these days, the issue regarding location based app development makes a lot more of sense. Due to the growing popularity of on-demand economy services and fleet management, location based apps will almost certainly become a requirement, particularly during and after the global lockdown in 2020.
All of these applications, like Lyft, Facebook, Tinder, Airbnb, Food Delivery, Transportation Apps use geolocation. But what tools are used by location based users, and why are they used? What steps do you take to build a fantastic geolocation app?
We'll go over everything in this guide, from geolocation technology to location based app development and the software stack that goes with it.
1. How does Location Based App work?
"A location-based service (LBS) is a general term denoting software services which utilize geographic data and information to provide services or information to users. LBS can be used in a variety of contexts, such as health, indoor object search, entertainment, work, personal life, etc. Commonly used examples of location based services include navigation software, social networking services, location-based advertising, and tracking systems. LBS can also include mobile commerce when taking the form of coupons or advertising directed at customers based on their current location. They include personalized weather services and even location-based games." – Wikipedia
Nowadays, everybody has a smartphone, and location-based apps are a vital tool for locating someone, a spot, or a service nearby. Wi-Fi, cell tower data, and satellite/GPS are all used to send location information to these apps. Both smartphones come with built-in GPS, which can be enhanced using Wi-Fi or a mobile network.
You must use location services' APIs and maps when creating location-based mobile apps. They also include information about items in their immediate vicinity, as well as relevant tips, useful facts, directions, and suggestions for a location or service.
Both the iOS and Android systems have their own location-based APIs and Google Maps is the best location-based software, as it runs well on Android, Windows Phone, and iPhone, showcasing flawless cross-platform capabilities.
---
1.1. The Use of Geolocation Services:
The spatial information about your device's location is referred to as geolocation. It may be a smartphone running on iOS or Android, a fitness tracker, or something else with a GPS chip or a Wi-Fi connection (like IoT devices). This is due to the fact that location-based services do not often depend on GPS and other satellite systems.
For example, data about the position of cellular network stations (GSM, UMTS, and so on) or Wi-Fi access points may be used to determine the location of a mobile device.
Location trackers (Waze, Glympse, Google Maps)
Social networks, messengers (Facebook, WhatsApp)
Dating apps (Tinder, OkCupid)
Fitness apps with GPS route tracking (Nike Running Club, MyFitnessPal)
On-demand delivery apps (Uber, UberEats, Zomato)
Travel apps (Expedia, TripAdvisor, Booking)
Weather apps (Accuweather)
Photo location finder apps (Google Photos, Explorest)
1.2. Key Features of Location-Based services apps:
Users mark themselves and share their position with others (like sharing your location in WhatsApp / Facebook Messenger)
Apps calculate the distance between objects (for example, Google Maps pinpoints your position and displays the nearest point-of-interest that you search).
In-app maps create the most efficient routes from one location to another (Uber/Grab/Google Maps shows the fastest ways to the destination)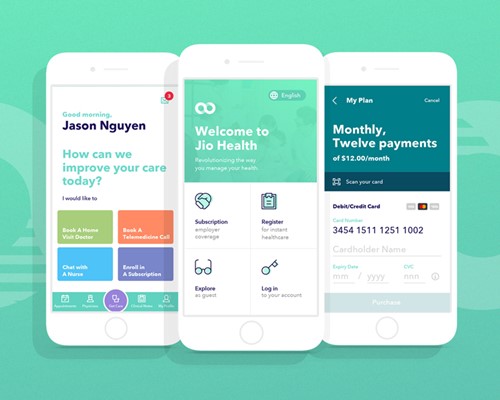 Build Your App The Professional Way With Savvycom?
Our team can help you with the development of your application. Contact us to get a free initial consultation regarding your project and its estimation in terms of cost, timeline, and needed technical talent.
---
2. Location-Based App Market Trends
Let's start with a question: why do people use location-based apps in the first place? According to a Statista survey, 65 percent said it was for weather services when asked. Networking (38 percent), news (16 percent), and photo and video services were among the other groups where geolocation functions were used (18 percent). It's no surprise that using GPS data gives developers an advantage when it comes to creating a customized user experience in any niche or industry.
This is why advertisers are so interested in geolocation technologies. According to Statista, 67 percent of marketing professionals in the United States use GPS data for targeting, and 52 percent use it to personalize consumer interactions.
The demand for location-aware apps has grown due to the numerous opportunities for targeted advertising and personalization. These apps keep track of their users' whereabouts and display relevant content based on that information. Weather apps that include forecasts based on a user's position, restaurant apps, shopping apps, and so on are examples.
3. Benefits of Developing Location-Based Applications
In general, location-based apps have many benefits, ranging from data collection and analysis to the development of new user experiences. Once developed, location-based software can help with one or more of the following:
3.1. Source of Information
Users can get information about their location, nearby items, or the best route to a destination using a GPS-enabled app. The Fastmall app, for example, provides shoppers with an interactive map that includes shops, bathrooms, restaurants, and parking spaces. With only a few clicks, the location service can also help users locate a baby stroller.
3.2. Social Interaction Component
Mates, family members, and other users can use GPS apps to see where they can communicate with each other. This can also be used to help narrow down groups of social media users, such as veterans, who are looking for work or want to connect with other veterans in their area. Hire a Hero is an excellent example of this feature.
3.3. General Communication
Users can pin a position on a map or leave feedback about a business and share it with others using GPS location apps. They also allow you to geotag your images and videos. If you're considering how to build a GPS app that allows users to find interesting locations, don't overlook the communication aspect. GPS technology is used by hotel and rental apps such as Booking.com and Airbnb to enable customers to share their experiences.
3.4. Insights From The Market
Geolocation technologies allow the collection of information about users' locations and, as a result, the creation of user-centered advertisements. Starbucks' Happy Hour campaign is a brilliant example of this technology. Starbucks sends customized alerts when a 50 percent discount in the closest store goes into effect. This allows people to use the app to make purchases.
3.5. Next-Gen Experience With Augmented Reality
Pokémon Go and other location based game have already became people's favourites these days, they demonstrated that GPS development is a good match for augmented reality and applications that can take advantages of it.
---
4. Technologies That Enable Geolocation Functionality
Let's start with the fundamental principle before moving on to the technical aspects of location-based app development. With the aid of a mobile device's operating system, location-based applications create a link with satellites. The OS provides information about the current system location to the application. It defines the pattern of a moving object or individual by collecting and processing data in real time.
According to Statista, around 50% people from age of 18 to 64 use Location-based App for navigation in the US.
4.1. GPS
Modern smartphones have a chip that allows users to link to the Global Positioning System (GPS). This helps devices to calculate their current position with a 60-foot precision. GPS needs data from at least three satellites to complete this mission. Due to the availability of GPS support on smartphones, this method of geo position tracking is the most commonly used today. GPS becomes a main topic as we explore how to build a location-based app with our clients due to its widespread popularity and accuracy.
Advantages:
The position is calculated easily enough, which is critical for location-based apps to function properly.
Since GPS receivers are accurate assistants in determining the user's position (even if we're dealing with altitude above sea level), the precision of the result will be high if the conditions are nice.
Disadvantages:
Battery life is reduced. Despite the fact that developers are working hard to reduce GPS's power consumption, the device's battery life is still short.
Insufficient trustworthiness. Any system can malfunction, but the performance and efficiency of GPS receivers are highly dependent on the mobile device's interaction with orbiting satellites (and numerous external factors can affect this process).
Atmospheric conditions and numerous obstacles have an effect. Large signal deviations may be caused by geomagnetic storms, tall trees, or tall buildings (up to 75-85 meters).
4.2. Cell ID
Another technology, Cell ID, is a less common choice due to poor coverage outside of major cities. With the support of cell towers, Cell ID decides location. The system compares the towers to which a computer is linked to the database of all nearby stations. The accuracy is not as good as GPS.
Advantages:
When it comes to major cities, the locating approach is an excellent option.
The solution is independent of the GPS signal's service and availability.
Disadvantages:
Positioning accuracy is just a few hundred meters (in some cases).
4.3. A-GPS (Assisted GPS)
This technology incorporates two of the aforementioned technologies – GPS and Cell ID – to provide a higher degree of precision than either Cell ID or GPS alone. Consider A-GPS if you're trying to figure out how to make a GPS app with pinpoint accuracy.
Advantages:
The user position can be determined quickly.
Sensitivity to "problem areas" has increased (such as depressions, tunnels, dense forest, etc).
Battery power consumption is low.
Disadvantages:
Some A-GPS features are only useful when you're in a cellular coverage area, and they're useless when you're not.
Expenses have increased. The A-GPS solution absorbs a small amount of traffic when it first starts up; however, there is a chance that a signal will be lost, necessitating re-synchronization. It entails additional costs, especially when roaming.
---
4.4. Wifi
Wi-Fi, in comparison to Cell ID, covers a smaller range, allowing the technology to be more accurate. Wi-Fi can be used to calculate position in two different ways. With the aid of Wi-Fi nodes, the RSSI approach (received signal intensity indication) locates a user. The signal weakens as a system moves away from this point. This feature might be useful if you want to learn how to make a location-based app for an urban area.
4.5. Geo-fencing
This system is based on GPS, which determines how near a user is to a specific location. In the advertising world, geofencing is often used to target users with specific advertisements and deals. However, the range of potential applications is much wider, and geofencing is a solution for offering a more customized shopping experience.
Triggers are used in geofencing in three ways:
Static triggers function when a user visits a specific location;
dynamic triggers monitor location and submit alerts based on changes in the environment, such as when a parking space becomes available when a user passes by;
and combined triggers combine the two.
4.6. iBeacon and Eddystone
Apple and Google developed iBeacon and Eddystone, respectively. Bluetooth Low Energy (BLE) signals are used in all of these technologies. Only when an individual is beyond their reach can they send triggers to a computer.
iBeacon and Eddystone are known for their pinpoint accuracy. These two innovations will be a worthy addition to the core features if you want to learn how to build a location-based app for accurate indoor navigation.
AR functionality for location-based applications is an optional feature that can help you differentiate your product from the competition.
5. Location-based App Development Process
You asked about the different types of GPS apps, how to create a GPS app technically, and how much it will cost at the start of your questionnaire. You're nearly ready to begin developing your own location-based app. Let's take a look at a quick rundown of the location-based app development process, which includes all of the steps required to create a successful mobile app:
Exploration of the market and competitor research: You can do these things on your own and email the organization with a ready-made solution and a well-written request. Otherwise, if you are unsure of your skills, you should seek assistance from a specialist organization.
Prototyping: is the process of creating a model. Now you're visualizing your idea and putting together its conceptual framework. As a result, you'll have a better understanding of how your app will look and which screens it will have.
Mobile app design with GPS geolocation: UX/UI design is a unique field that necessitates experts with a keen sense of style. The design of the app should be simple, easy to understand, and intuitive.
The coding process is an essential part: of the geolocation app creation process. If you want to make a geolocation app that works on all platforms, it's best if the business has iOS, Android, and web developers.
Testing: Never overlook the testing stage! Otherwise, you run the risk of having an application that fails at the most inconvenient time. As a result, disgruntled users are more likely to uninstall the software they've already installed, and you'll have to work hard to convince them to reconsider and download it again.
App Release: The process of developing a location-based mobile app is now complete.
---
6. How Much Does it Cost to Develop a Location-Based App?
How can you transform your location-based app into a successful company with a high return on investment? Calculating your initial investment is the first step in answering this question. To begin, a number of factors influence the cost of developing a location-based app:
The number of features and their complexity
The number of platforms you wish to release your app on, as well as your tech stack
Software Development Company Location (Vietnam is the ideal location)
GPS software developers' hourly rate
The sophistication of app's design
It's worth noting that deciding which channels to target is crucial. Your app will run on Android, iOS, or both at the same time. It may also have a Web version or be represented as a Progressive Web App (PWA) (Progressive Web App).
The price will depend on the time your team will spend on every step and their hourly rate. In this regard, it makes sense to look for an outsource development team in Vietnam. The hourly rates in Vietnam are wallet-friendly. For example the average rate of a software developer is between 20 to 30 USD per hour.
If you're wondering how to make a GPS navigation app for Android & IOS, the MVP location-based app will cost around $60,000. A full-fledged product with more complex app features would cost about $150,000+ and take 4 to 9 months to develop.
7. Final Thoughts
By now, you have gone through the uses of geolocation technologies, learned their benefits, discovered the needed steps on how to make a GPS app, and roughly know about the budget for its technical aspects. We have made the following shortlist to give you some location-based app ideas that could potentially gain popularity:
Location-based social networking apps
Location-based discount apps
Messaging apps based on geolocation
Location finder apps by photo
IoT applications