IT Outsourcing Costs: Is Outsourcing Really Cost Effective?
Every business wants to save money wherever it is possible. For some, IT Outsourcing services to a Managed Service Provider (MSP) can significantly reduce cost and time for a big project. For others, it offers strategic technology expertise they would not otherwise have access to by their in-house team. And in some cases, it is merely because the internal IT team is overwhelmed and needs some additional help.
But you should know that many factors affect IT Outsourcing costs, and it would be wise to consider first before deciding whether you need to outsource or not!
1. What Is IT Outsourcing?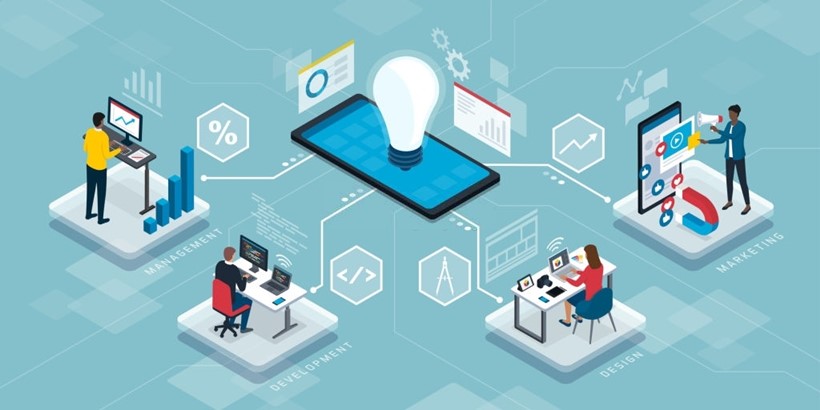 A company may use one provider for all their IT requirements or multiple service providers to deliver different elements
"Outsourcing is an agreement in which one company hires another company to be responsible for a planned or existing activity that is or could be done internally, and sometimes involves transferring employees and assets from one firm to another.
The practice of handing over control of public services to private enterprises, even if on a short-term limited basis, may also be described as "outsourcing". Outsourcing includes both foreign and domestic contracting, and sometimes includes offshoring or nearshoring (transferring a business process to a nearby country)." – Wikipedia
IT Outsourcing refers to the uses of an external service provider to deliver some or all of the IT functions required by a business including managing infrastructure, directing strategy and running the service desk.
IT outsourcing providers can take full responsibility for all IT maintenance and support, this is often called a fully managed service, or they can provide additional support for an internal IT team. This is sometimes referred to as co-sourced IT support and is usually an approach taken by larger organizations. The average Spend per Employee in the Segment IT Outsourcing is projected to reach US$102.92 in 2021, according to Statista.
2. Why Would You Choose IT Outsourcing?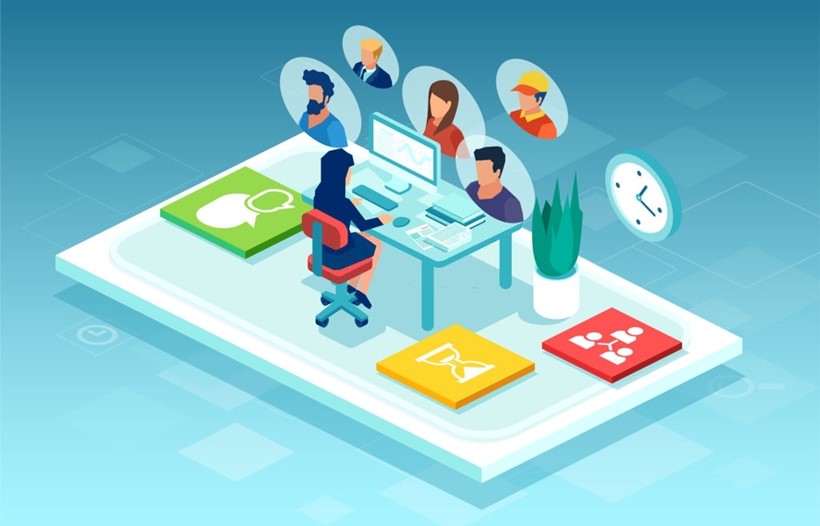 IT Outsourcing – The Way To Go In 2021
In 2019, the global traditional outsourcing industry generated 92.5 billion U.S. dollars in revenue. In that same year, the total contract value of the business process outsourcing (BPO) market amounted to 26 billion U.S. dollars. There are lots of advantages that can be gained from software outsourcing or, in general, IT outsourcing.
The main benefit is cost savings due to lower hourly rates for IT services and tax rates at a given location. Additionally, companies can access a larger talent pool to hire specific expertise while saving time and concentrating on direct business processes. There are many more reasons why you should consider IT Outsourcing for your business. Let's find out more below:
---
2.1. IT Outsourcing Pros And Cons
---
| | |
| --- | --- |
| Pros | Cons |
| You Don't Have To Hire More Employees | Lack Of Control |
| Gain Access To A Larger Talent Pool | Communication Issues |
| Lower Labor Cost & Development Cost | Problems With Quality |
---
One of the main success factors in software development is the team that will participate in the project. At Savvycom, there is always a Project Manager, a group of developers that, depending on the project's scope, will include native iOS and Android developers or ReactNative or Flutter developers, frontend, backend, full-stack developers that are indispensable for developing the solution. UX/UI Designers who work on the app interface design phase and QA Engineers are responsible for testing the software and the final product's ultimate quality.
2.2. Does IT Outsourcing Reduce Development Costs?
"Almost 27% of organizations outsource to reduce cost, only 36% are basically innovators and around 37% are actual growth-seekers who use outsourcing as their one of the best tools to optimize the business operations" – IBM research
In 2016, the leading driver for using outsourcing services, according to business executives, was to cut costs. Other drivers included, enabling focus on core business and solving capacity issues.
IT outsourcing for small businesses is very beneficial, as these companies save precious money that is needed for the further development and improvement of future operations. Even giants like Telecom, Unity Technologies, and Alibaba reduce their development costs utilizing IT outsourcing.
Interested In IT Outsourcing?
Contact us for a free consultation on Software Development and you will get all of the insights from our professional technical perspectives. Our Developers will advise you on the best approaches to the development process, as well as roughly estimate your project concept cost.
---
3. IT Outsourcing Costs
IT outsourcing partners typically charge by average per-hour rates. It could range from 20 USD to over 40 USD per hour for some off-shore software development companies. The western markets for developers could get even pricier, up to 50 USD or more per hour.
There are 2 basic models of IT outsourcing which need to be considered before looking at pricing:
3.1. Fully Outsourced IT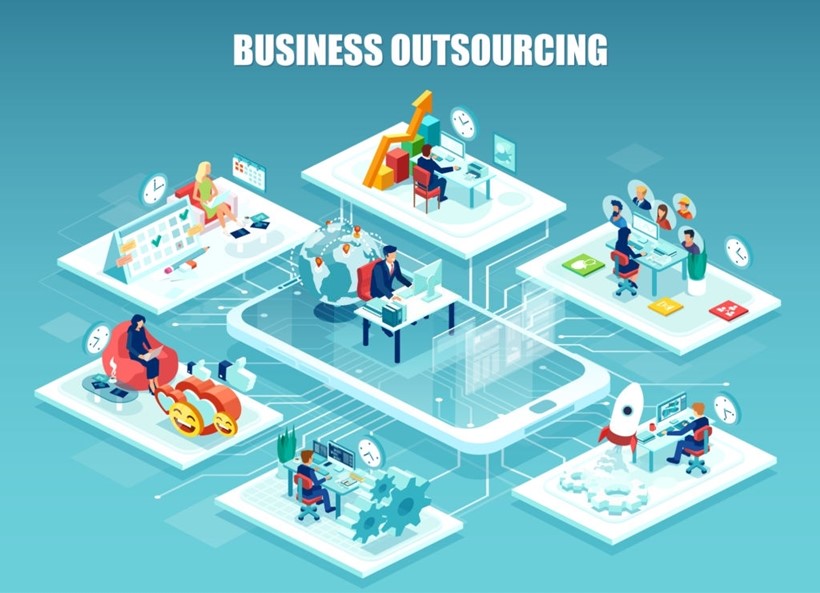 When the Company that you run don't have internal IT Team
Your company has no in-house IT team, or your team is already overload with the amount of work in a specific period, and you don't want them to have burnout. In this case, the MSP provides troubleshooting, security monitoring, backups, updates, and more. Servers may be stored and managed by the MSP at an off-site data center. The MSP or outsourcing company should be considered your strategic technology partner.
Now let's say you have a healthcare company and you want to create a telemedicine app, but you don't employ any developers. You don't see any sense in creating new job positions only for the project's duration, or maybe you have an in-house team able to develop an Android app, but not the iOS version. Therefore, you can outsource your project (or part of it) to an external provider. In this case, we are talking about fully IT Outsourcing Model.
3.2. Co-Managed IT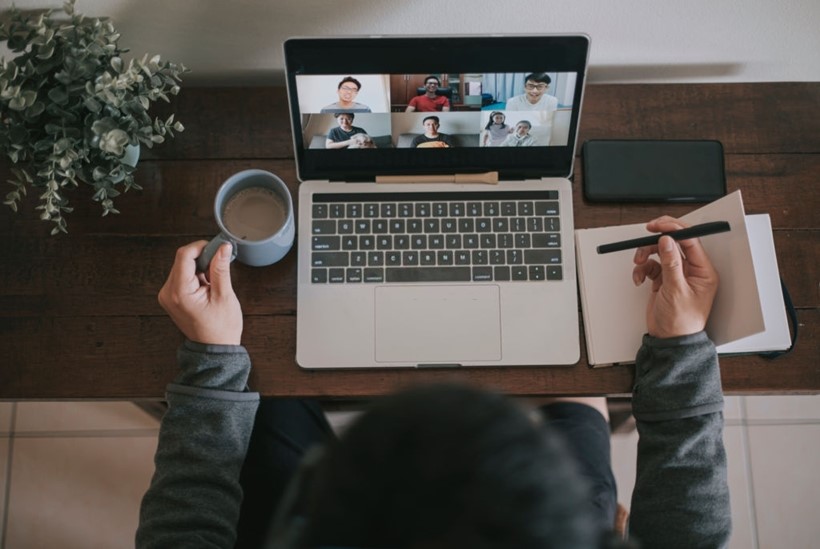 Co-Managed Services can help you build a better employee culture
The organization has an existing IT team but is looking for assistance. This case could include offloading routine computing system work such as updates, backups, security monitoring, and even help desk to free up internal resources. Or the opposite, where the primary staff is in place to run the day-to-day tasks, but specialized talents are not available in-house.
Imagine that you want to create an enterprise app for production process management. Let's assume you have your team that can create this app, but you lack an iOS developer. It doesn't make sense to hire a new person as the developer is only needed for a small part of the project, so your best option would be outsourcing. You can contact an IT Outsourcing Company and subcontract a developer who will still work in this software company, but you will pay for the hours worked on your project.
---
4. When IT Outsourcing Is The Right Option For Your Business?
[wpdatatable id=1]
35 percent of respondents stated they currently outsource IT services as it frees up resources to focus on their company's core business (Statista)
In 2019, the market size of information technology outsourcing amounted to 66.52 billion U.S. dollars. There is no doubt that IT Outsourcing not only gives you access to the international talent pool while saving development costs and speeding up the development process. It would be best to consider these factors before deciding to outsource is the perfect solution for you.
4.1. Lack Of Technical Knowledge Or Flexibility
IT Outsourcing will be the perfect match for you if you lack technical knowledge or the local talent pool cannot provide you with enough experts. Sometimes projects require specific skillsets that can be hard to find on-site if your staff has not been adequately trained.
Velocity or flexibility is often the issue as well. If you choose to outsource, which means you want to get a flexible team of available engineers.
4.2. Micromanaging Is Not Good For Business
Micromanagement results in the manager losing track of the larger picture
IT Outsourcing is a great way to avoid the so-called micromanagement. Project managers often are supervising unimportant details while possibly ignoring the relevant ones. This fact is not only time-consuming but also tiring and ineffective. As an executive who handles the task directly, you can probably introduce more value to higher-level jobs. It will help you focus on business aspects like marketing, fundraising, or sales.
If you choose IT Outsourcing, experts from the other company you choose will address all the IT decisions. That way, you can focus on taking the business to the next level while gaining a competitive advantage.
4.3. Reduce Cost & Time
Choosing to outsource software development services rather than giving the task to an in-house team will significantly reduce development costs. This way, you avoid salaries, bonuses, benefits, and other hidden expenses required for retaining happy employees in your company. 
Tech companies specializing in both solutions providers & IT Outsourcing often explore new technologies that can introduce cost savings and bring business value that your competitors will get years later.
4.4. Always Stay Innovative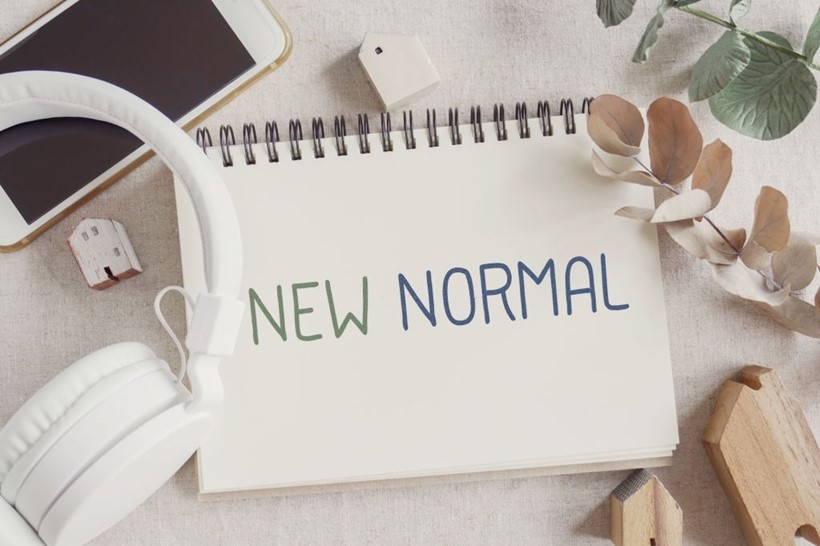 Staying Innovative can drive businesses forward
Working with a professional software development team ensures consistent innovation for your business. IT Outsourcing companies need to remain competitive in the market, so they always explore new and efficient ways to solve a problem. Thanks to multiple projects they've worked on they have a more significant knowledge tank. The right outsourcing provider is always up to date with the latest solutions and technologies to make sure that you are keeping up with the market.
---
4.5. High Standards From The Start
IT Outsourcing companies offer experts in a wide range of technologies. This way, with one contract you access a variety of specialists. Reputable software development companies hire people with excellent training and established knowledge standards. They create growth paths for their employees together with mentoring programs and skill evaluations now and then.
In short, IT Outsourcing gives you the ability to find developers and C-level specialists like CTOs. This process provides you with advantages like gaining an unbiased view from a top-level professional. You will gain a new perspective and set up an appropriate workflow and Agile principles.
5. IT Outsourcing in Vietnam – Ideal Location?
IT Outsourcing Costs in Vietnam are around 90% less than in the U.S. and other countries in Europe that means you can save a lot more funds for further development and other business venture. According to BusinessInsider, Vietnam is ranked 5th in the "Best countries to outsource to in the World in 2019" list.
5.1. The IT Labor Force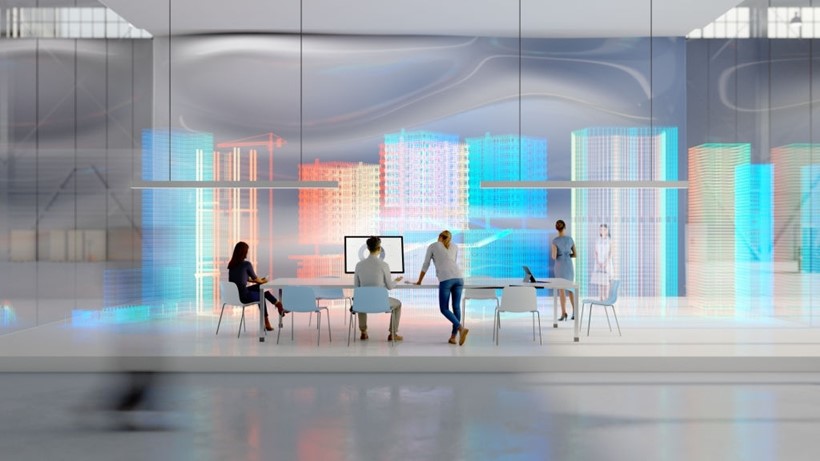 Employees retention rates in IT Companies is usually low
Vietnam recognizes and promotes the importance of education and training. Nowadays, the country has a 96% literacy rate, and 80% of its college graduates hold degrees in the sciences (Vietnam Economic Times). This makes Vietnam an exceptional country for outsourcing technological projects because the highly educated population has a high level of scientific and technical literacy.
The labor force also has much lower turnover and much higher stability than most other countries active in outsourcing. Overall, companies in Vietnam have an IT-related turnover rate of less than 5%, whereas, in many other countries, such as India, this turnover rate can be 10% or even higher.
5.2. Stability Post Covid-19
Covid-19 elevates the need for IT outsourcing for most companies. Meanwhile, Vietnam has risen on top as the second-best countries to control and minimize the worldwide pandemic's negative impact. Nevertheless, Vietnam is a very stable country, which creates a hospitable business environment for IT Outsourcing.
---
5.3. No Language Barrier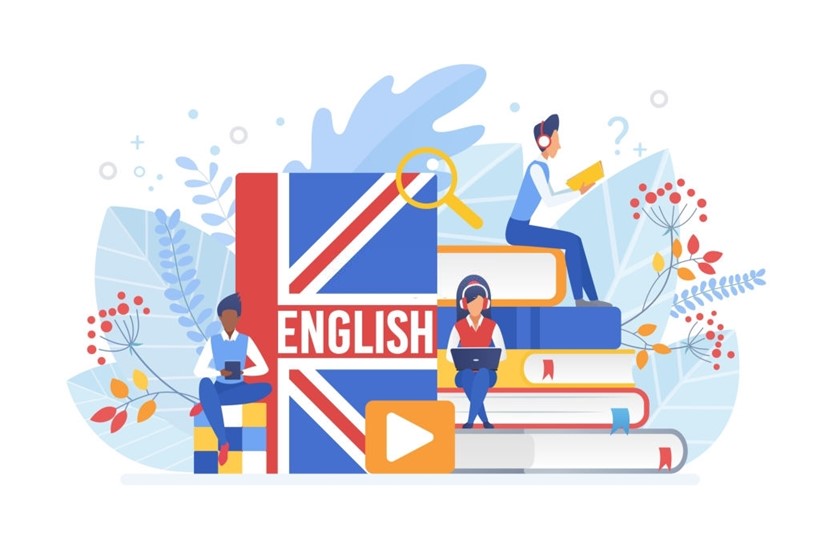 Vietnamese Developers often have to sharpen their English Skill before applying for a Job
Unlike many Asian languages such as Thai, China, or Japanese, Vietnamese use the Latin alphabet, just as English does, making it relatively easy for Vietnamese speakers to learn English. In Vietnam, English is the second most popular language, and the majority of Vietnam's college graduates have high English proficiency. Consequently, most IT workers in Vietnam can communicate easily in English when working on outsourcing projects.
6. Consider IT Outsourcing to Vietnam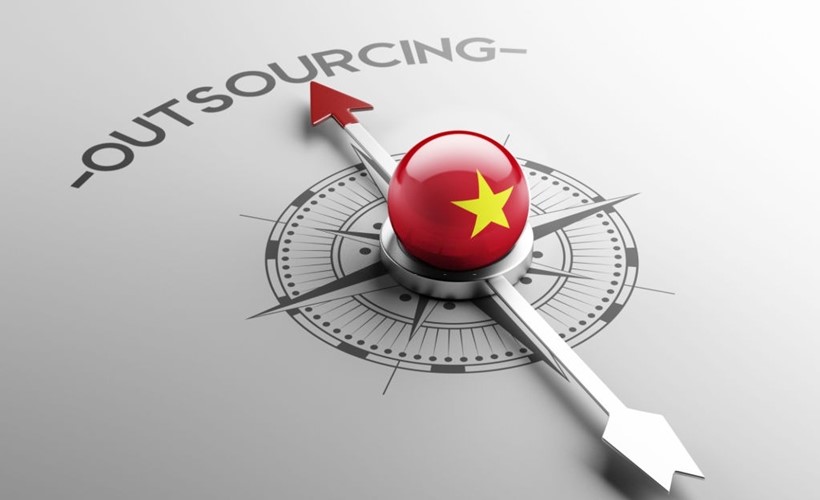 Vietnam is the ideal location to outsource
Vietnam is widely known as the destination for many companies looking for high-quality technology outsourcing providers. Vietnam IT outsourcing attracts companies with favorable rates, experienced teams, the professionalism of developers, the pool of talent, high quality tech education, cultural similarities, and much more.
Below you can find some general recommendations for IT outsourcing that will ensure that everything will run smoothly:
Identify your business and technical goals as early as possible
Plan the project budget and timeline considerations way in advance
Make sure that the vendor utilizes adequate project management processes and development tools
Set up the payment process clearly
Sign NDAs and clear agreements
Plan to be involved in the development process greatly, especially in the beginning
Savvycom Outsourcing Guide
Hire Professional Developer From Savvycom

Java Developer Hourly Rate

Python Developer Hourly Rate

.Net Developer Hourly Rate

React JS Developer Hourly Rate

Comming Soon

Go Language Developer Hourly Rate

Comming Soon
---
---
Frequently Asked Questions: