Supply Chain Software: Types, Features, Benefits and Trends
Without a shadow of a doubt, the market for supply chain management software will increase aggressively, especially after the supply chain disruptions caused by COVID-19 pandemic. The opportunity is right there, but do you know how to capitalize it? What do you know about supply chain management software? Where is it heading to? Which trend are you going to catch? Those questions will be addressed in this article. But first, let's come down to the basics: understanding supply chain management.
The global supply chain management software market reached a value of nearly $14,655.8 million in 2019, having increased at a compound annual growth rate (CAGR) of 10.8% since 2015. 

The market is expected to grow from $14,655.8 million in 2019 to $19,023.3 million in 2023 at a rate of 6.7%. 

The market is expected to grow from $19,023.3 million in 2023 to $22,147.7 million in 2025 at a CAGR of 7.9%.  
1. Main Functions of Supply Chain Management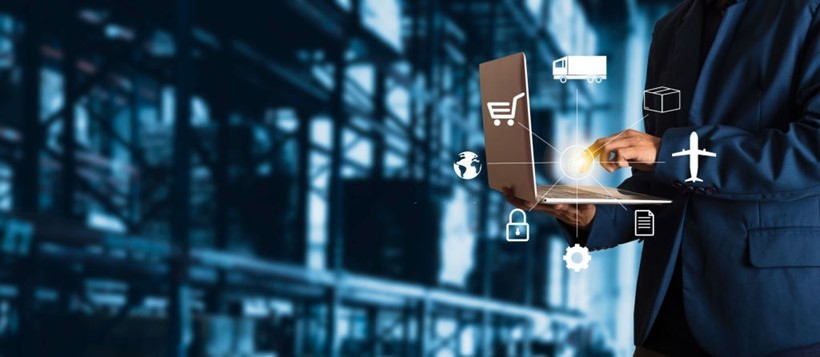 Getting to know the main functions of supply chain management will guide us to how different types of software can help address the pain points of this industry. Those functions are:
1.1. Purchasing
This is the first function of supply chain management. It pertains to procuring raw materials and other resources that are required to manufacture the goods. It requires coordination with suppliers to deliver the materials without any delays.
1.2. Operations
The operation team engages in demand planning and forecasting. Before giving raw material purchase order, the organization has to anticipate the possible market demand and number of units it needs to produce. Accordingly, it further sets the ball rolling for inventory management, production and shipping. If the demand is over anticipated, then it could result in excess inventory cost. If the demand is under anticipated, the organization wouldn't be able to meet customer demand, thereby leading to revenue loss. So, operations function plays a critical role in supply chain management.
1.3. Logistics
This function of supply chain management requires immense coordination. The manufacturing of products has commenced. It needs space for storage until it is shipped for delivery. This calls for making local warehouse arrangements. Let's say; the products are to be delivered outside the city, state or country limits. This brings transportation in the loop. There will also be a need for outstation warehouses. Logistics ensures that products reach the end-point delivery without any glitches.
1.4. Resource management
Any production consumes raw materials, technology, time and labour. However, all the processes need to be efficient and effective. This phase is taken care of by the resource management function team. It decides the allocation of resources in the right activity at the right time to optimize the production at reduced costs.
1.5. Information workflow
Information sharing and distribution is what really keeps all other functions of supply chain management on track. If the information workflow and communication are poor, it could break apart the entire chain and lead to mismanagement.
Looking For A Trusted Solution Provider?
Contact us for a free consultation on Software Development and you will get all of the insights from our professional technical perspectives. Our Developers will advise you on the best approaches to the development process, as well as roughly estimate your project concept cost.
---
2. Types of Supply Chain Management Software
Based on the functions of Supply Chain Management, there are 9 major types of software:
2.1. Lean inventory tools
The idea behind lean production is relatively simple. A company only creates what items they need at that time. These needs are determined by projections of what customer demand will be like, and the more accurate those projections, the more efficient a business can run. 
For a lean inventory system to be truly effective, it would require the ability to integrate with sales systems to marry sell-through data with available inventory.
2.2. Supplier management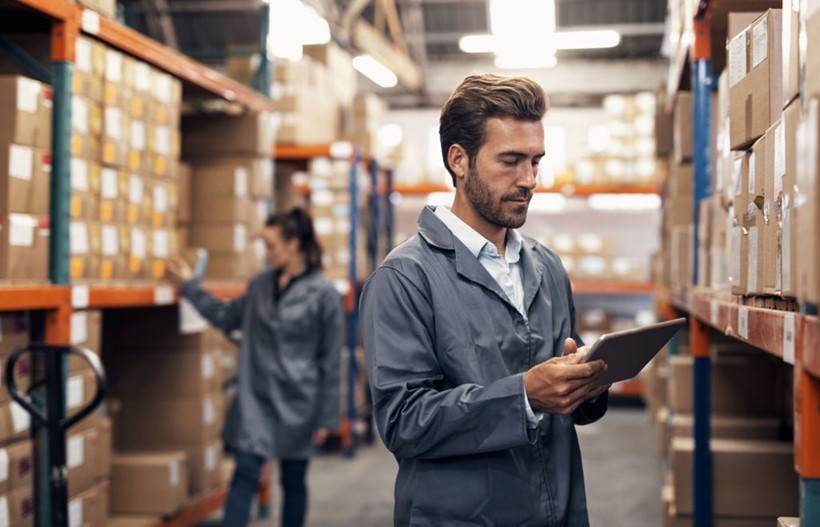 Supplier management tools allow a business to quickly analyze the relationship with a particular supplier and how they have affected your supply chain. Supplier compliance can cost businesses up to $5 million if the processes remain manual and disconnected across the operations team. 
A vendor management software creates a digital profile for each supplier for companies to rate and manage all tiers of partners on key metrics.
2.3. Order processing tools
Order processing tools allow businesses to capture data for immediate use. With tools like this, much of the time-consuming manual work associated with order processing can be done automatically. These systems reduce the time and manpower required to process purchase orders (PO) and invoices. 
An intuitive order processing tool also allows for finance teams to quickly run reports on issued POs, outstanding invoices, and have a better understanding of the operations workflow when reporting out to key stakeholders.
2.4. Demand forecasting
One of the most useful applications for all of the data and inventory management systems to capture is to forecast future demand. These projections enable a business to be proactive, rather than reactive, and not miss out on potential sales due to being underprepared. Demand forecasting tools help reduce overhead costs and improve margins overall. 
The power of a demand forecasting tool increases when integrated with a vendor management system to ensure that any product forecast data is married with the data on the vendors that will provide the best turnaround times, price, and quality.
2.5. Logistics tools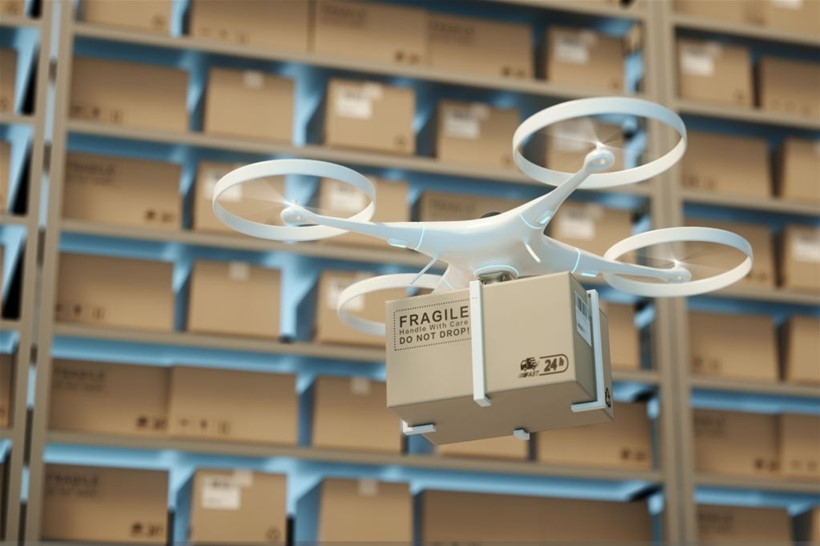 The constant communication and various tracking tools available in supply management software help to prevent delays and other logistical issues by catching issues quickly, drastically reducing the chance of inefficient communication channels slowing things down. 
Over the past few years, there have been heavy investments in logistics software to improve the outbound supply chain. These logistics tools also help to support sustainability initiatives to track a company's carbon footprint in the transportation process.
---
2.6. Collaboration tools
Collaboration tools allow different parties along the supply chain to communicate with each other efficiently and effectively. Having such a comprehensive portal for collaboration makes doing business more efficient, but it also reduces the chances of miscommunications. 
It is important to find a communication and collaboration platform designed for the supply chain that gives every participant a seat at the table to provide updates, have visibility, and ensure data integrity.
2.7. Warehouse management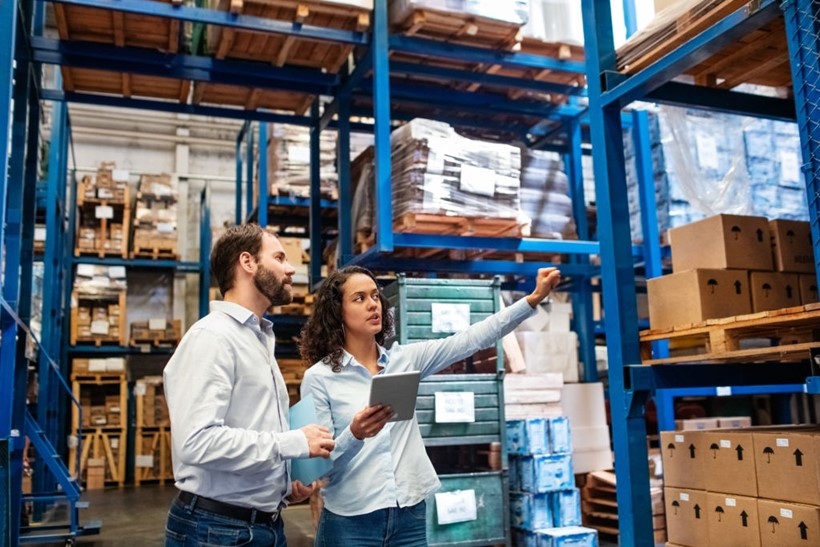 Though not all supply chain management systems are the same, some systems provide planning tools that deal with the logistics of warehousing items, such as receiving products, tracking their location, and managing multiple locations.
2.8. Bid and spend tools
These tools allow a business to dig down into how they are spending. It also provides a great deal of automation in the procurement process, which has the benefit of removing human error from the equation. Tools like this also make it much easier to evaluate competing bids and reduce the chances of missing an opportunity to improve the efficiency of your supply chain further.
2.9. Security
Data breaches are big business, which is why some aspects of Supply Chain Management software are tools for preventing that very thing. In addition to a company's security, it can also help with partners to be able to demonstrate a certain level of data security.
---
3. Benefits of Supply Chain Management Software
So how do those software help us? Which part of the businesses they are tapping in to rescue?
3.1. Clear visibility of supply chain
For retail and wholesale businesses, knowing exactly where your item is very important. This information allows you to sell an item before it even reaches your warehouses.
This way of selling products is possible with the supply chain management software help. The software will inform you of the location of your item and the estimated time it will arrive at your warehouse. This allows you to provide guarantees that the customer will receive the items they purchased.
This method is frequently used by retailers who sell their merchandise with a pre-purchase system. This method allows businesses to reap profits before even selling an item.
3.2. Increase productivity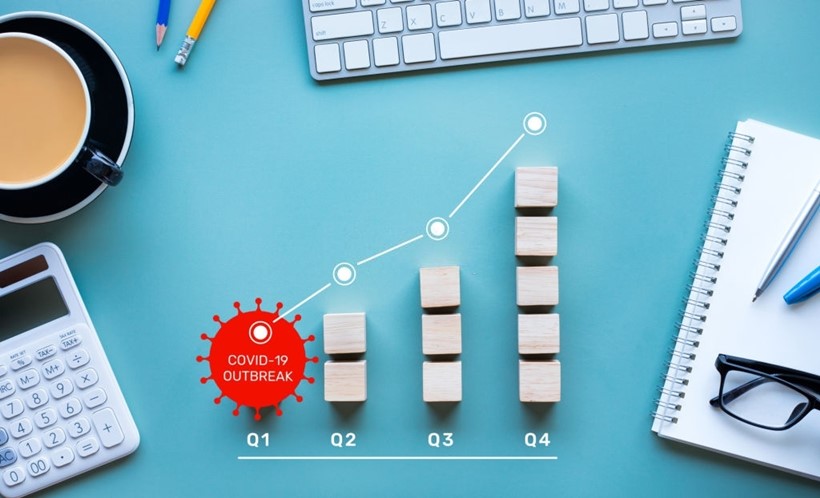 Another benefit of supply chain management software is the increased productivity of your employees. Supply Chain Management software streamlines the communication process among departments, increases cooperation and coordination between vendors, shipping companies, and also suppliers.
The Supply Chain Management application makes it easy for you to create better strategies for goods distribution, and produce far more accurate reports. Increasing productivity is equal to increasing the potential benefits that you can get.
3.3. Better inventory management
Supply Chain Management software makes your products don't have to be in the warehouse for too long. With accurate item location information, you can book sales when the item is on the way, or even when they're being made.
The advantages of Supply Chain Management software not only make it easy for you to control your inventory. From the production line aspect, you can easily estimate how many items you must produce. This eliminates excessive production which is difficult to achieve by manual method.
3.4. Increases report accuracy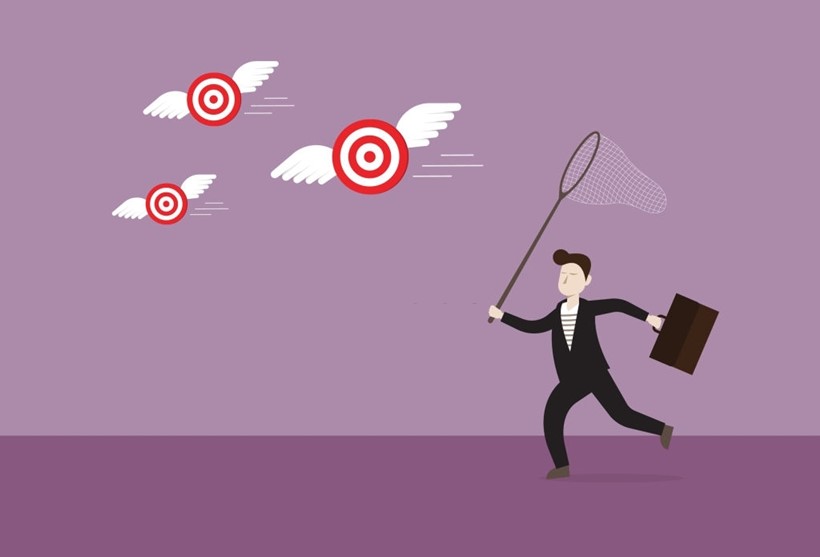 Report accuracy is important in retail and wholesale businesses. From the number of items sold, the availability of the goods in the warehouse, to how many items are being sent is important information for retail and wholesale businesses.
Not only that but accurate reports also makes the management easily make better decisions. As a business owner, you can decide faster thanks to the supply chain management software.
---
3.5. Minimize delay time
Delay time occurs when communication between divisions doesn't work well. The main reason is the lack of synchronized information. If left unchecked, this can lead to delays in shipping goods, production processes, and logistical errors. This will impact the trust of customers which will jeopardize your business.
Supply Chain Management software can minimize this error by synchronizing data in one central location. Synchronous information can streamline communication between divisions, increase collaboration, and improve the trust level of your loyal customers.
4. Supply Chain Management Software Development Trends
4.1. Increased focus on post-COVID resilience
A recent Statista survey showed that nearly 72% of respondents said their supply chains suffered detrimental effects related to the pandemic. Not only that, but the recent KPMG CEO Outlook study called out COVID-era supply chains as one of the top risks to economic growth in the coming years.
These emergent dangers have caused supply chains to rethink how they handle risk assessment in a bid to stay flexible and resilient in the face of an unstable global environment. The recent upheaval is forcing supply chain managers to take a step back and consider their vulnerabilities:
Where are the weak links in your supplier partnerships?

Are there any critical areas of your value chain that are completely out of your control?

Do you rely on single-source items that could disrupt your supply chain if they encounter problems?

Do you have enough visibility into your end-to-end processes to stay agile in the face of unexpected disruptions?
Therefore, a challenge for companies is to delegate their resources to different operational pieces, as well as know where technology can kick in to increase productivity and agility in the longer term.
4.2. Blockchain as a rescue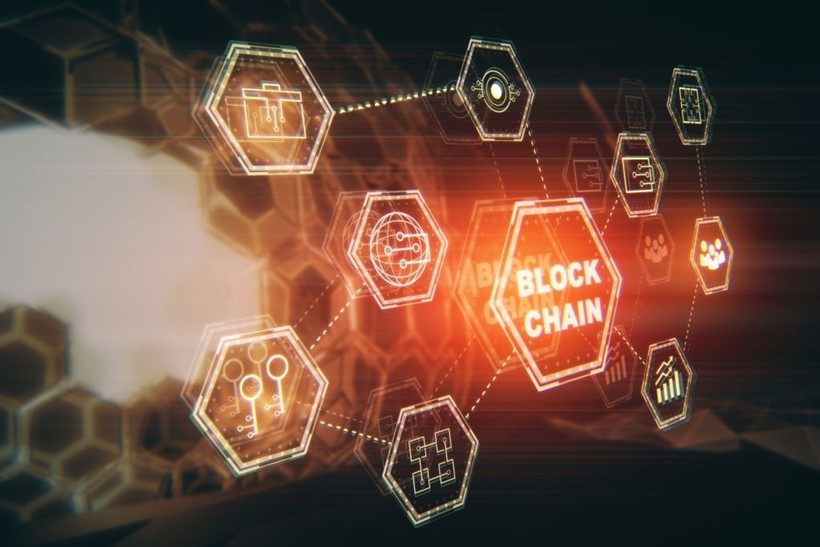 It makes sense to follow the demand for an increase in supply chain visibility with the growing popularity of blockchain. With a growing need for end-to-end transparency, blockchain's database structure can set supply chains up for success. 
Blockchain comes with a number of benefits that include:
Improved materials tracking from a source, through the supply chain, to the customer

Reductions in paperwork and administrative processes

Increased transactional security and visibility with suppliers and subcontractors

Better fraud detection and prevention for high-value items
These advantages make it easy to see why an Allied Market Research report shows the global supply chain market for blockchain will grow at a CAGR of 80.2% through 2025. A second report by Markets and Markets shows the market reaching a value of $948 million by 2025.
4.3. AI and the Internet of Things
The main drivers behind the growth of IoT are the availability of cheap and reliable sensors, penetration of the internet, the massive increment in data storage and processing capabilities, and the emergence of AI. The future of IoT is predicted to lead to a 15% productivity increase in the delivery and supply chain industry. Many logistics experts are using these new resources to enhance their supply networks, reduce costs and look for opportunities to generate revenues.
In addition, AI can reinvent business models by revamping the way in which you look at supply chain management future trends. AI has the ability to analyze the patterns of today's operations to predict the possible outcomes of tomorrow's scenarios. 
This can be used to automate lower-level decision-making and balance the supply with the forecasted demand. Managers can thus indulge their skills in high-level decision making and strategizing.
4.4. More robots and autonomous additions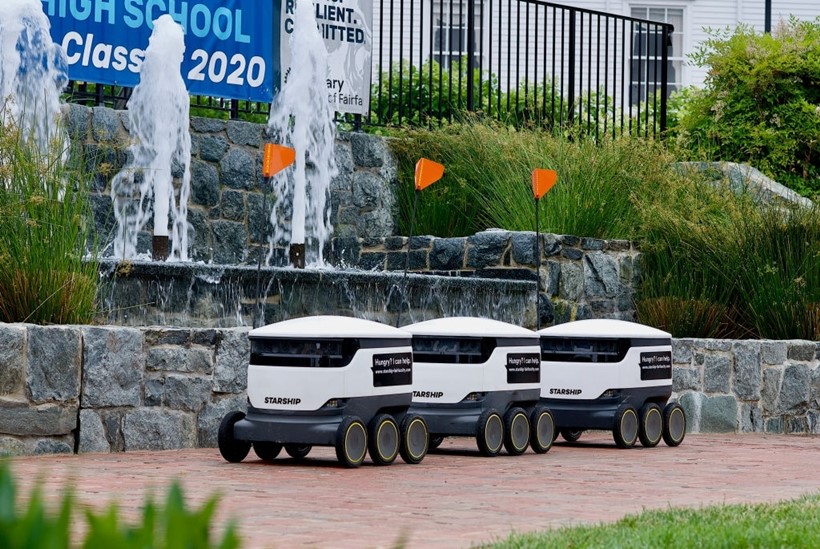 For years, we've all been hearing about how autonomous mobile robots (AMRs) are a landscape changing supply chain trend. With the advent of the COVID-19 pandemic and more omnichannel chains, robotics are starting to see an increase in usage. The adoption of modern robotics in the supply chain comes with a few obvious benefits:
Increases in efficiency, productivity, and accuracy.

Protect employees from high-risk tasks.

Move valuable resources away from low-impact tasks.

Improve fulfillment processes and boost customer satisfaction.
These advantages make it easy to see why global robotics spending is expected to surpass $241 billion by 2023. Navigating new social distancing norms has actually played a role in the uptick of robotics usage. Instead of requiring human presence to set up new machinery at a physical location, robotics providers can activate and integrate their product with your processes from a safe, remote location.
4.5. 5G networks
5G has long been touted for its speed, but as Forbes points out device density is the real draw to this cutting-edge technology. With the IoT-enabled devices flooding the market, networks that can handle huge amounts of devices are necessary.
The difference between 4G and 5G network density is staggering, with 4G networks only being able to handle about 10,000 devices per square mile versus 5G's ability to support nearly 100 times that amount. With digital transformations becoming mainstream, a heavy-duty network needs to be in place to ensure that communication between processes, machinery and users is quick and seamless.
5G is expected to not only boost quality of life, but optimize vital portions of the supply chain from logistics to distribution and warehouse management