App Pricing: How Much Does An App Cost?
There's not a fixed price for building an app. If you think about some of the most recent products or services that you've bought. Whether it's a car, cell phone, or cleaning service, there are different price points depending on certain elements. The same goes for the app that you want to build. So how much does it cost to make an app? The app cost is going to depend on what you're trying to accomplish.
Our software development company has analyzed some key app industry studies to explain the cost range of an app.
Here, we created a compound article of recent findings and have included our own app development practices.
This guide will help you to understand the app development cost formation. You will be able to:
effectively manage your app development budget

reduce app costs

pay attention to mobile app cost drivers upfront
Let's start our journey in figuring out the budget you need to invest in your app idea.
The Costs of App Development: 8 Top Takeaways
Here are our top 8 takeaways from this post:
Most agencies charge a monthly retainer for their services, and they offer several pricing models to their clients.
For hourly pricing, $61-80 per hour is the most popular pricing tier. Hourly rates almost never exceed $150 per hour.
For monthly retainers, $9,000-12,000 per month is the most popular pricing
For per-project pricing, $140,000 is the average price per project.
App development agencies charge more than freelancers.
More experienced app developers charge significantly more than less experienced developers.
Offshore developers charge significantly less than those onshore developers.
App development based in South East Asia (especially Vietnam) charge significantly less than those based elsewhere.
Now let's dive deeper.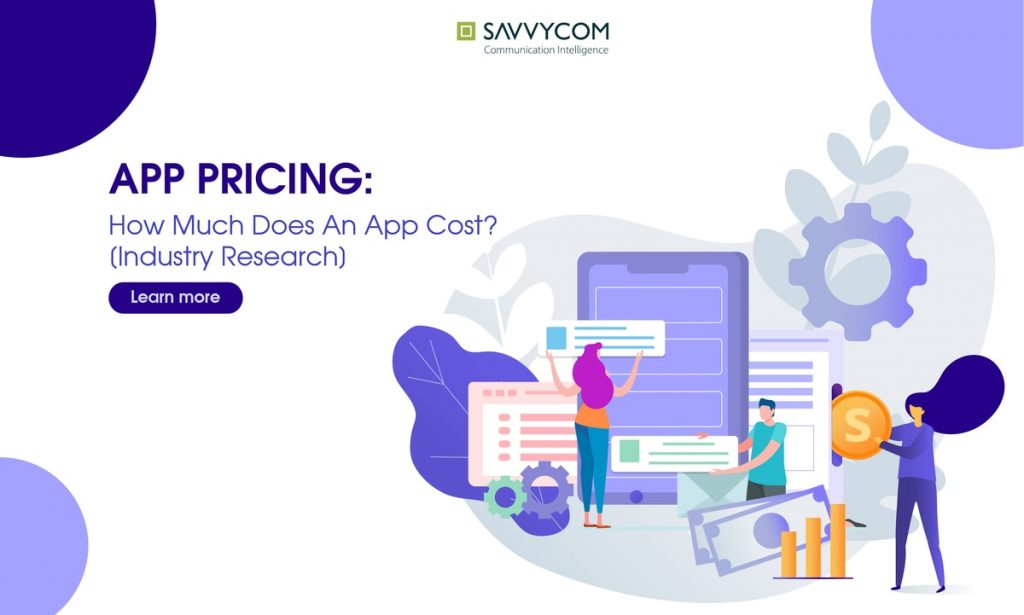 1. Factors Affecting App Development Costs
There are plenty of factors influencing the cost of app development, but those with the most profound impact on cost are:
Platforms
Complexity, features and functionality
Design
Developers
Let's explore them!
1.1 Platforms
When you decide to have a mobile app developed, your choice of platform will greatly determine how much you have to spend. You may opt for a native app which works on a single platform or a cross-platform one that is built on more than one platform.
The latter, of course, will cost you a pretty penny, as creating different versions of your app for each platform will require extra resources. If you're financially abundant, feel free to go for both platforms.
But if that's not the case, then you have to decide whether to use Android or iOS.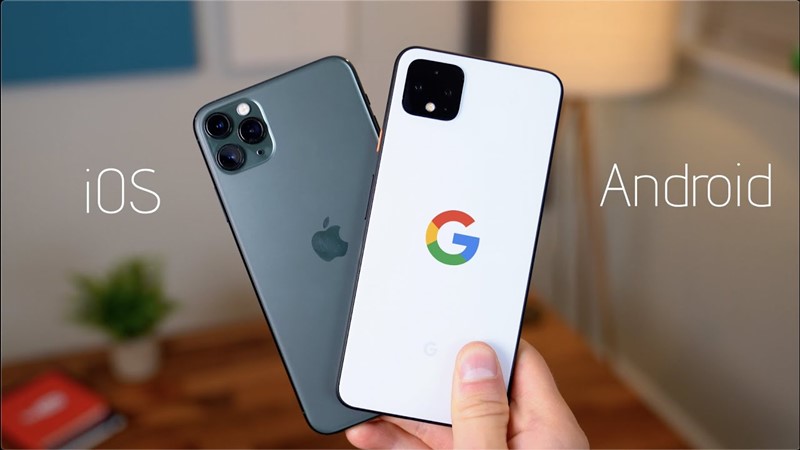 The first thing to consider is which platform you should choose?
The cost of developing an iOS app won't differ much from that of an Android counterpart. Still, choosing between iOS and Android won't be easy, as there are important differences to bear in mind between these two most popular operating systems, such as technical features and target users.
iOS vs Android App: Which One Should You Choose?
Before you take your own pick, let's delve into the PROS and CONS of each platform.
---
iOS Apps: PROS and CONS
PROS
CONS
Faster and cheaper to build: Thanks to iOS automated developing features, iOS apps take less time to develop and cost less than Android apps.
More updates required: Need to be updated regularly, which increases the cost of maintenance.
Greater ease of use: iOS apps are smoother to use than apps built on the Android platform.
A fewer number of users as compared to that of Android apps, especially in Asia-Pacific and South America.
High compatibility: iOS apps work well with all devices and versions of iOS.
Harder to get approval: Strict guidelines make it harder to get the apps approved by the app store.
Higher user loyalty: iOS audience are generally more loyal than Android owners.
Higher hosting cost than that of Android-based apps.
Ideal for paid apps: iOS users are more well-off and willing to spend, so this platform will be more of an ideal option for those who wish to create paid apps.
Better quality control: Apple has much stricter guidelines for Apple App Store than does Google for Google Play Store, which means better quality control over applications.
---
Android Apps: PROS and CONS
PROS
CONS
Fewer updates required: Don't update as regularly as iOS counterparts, which leads to lower maintenance cost.
Slower to build: Take more time to develop compared with iOS app development.
Lower cost per install as opposed to that of iOS apps.
Fragmentation issue: There are a multitude of Android devices coming in all shapes and sizes, together with numerous Android operating versions, all of which make Android app development more complex and money-consuming.
A large number of users: Android has the lion share in the market with a dominant number of users, especially in Asia, and South America, allowing your apps to reach a wider audience.
Not as ideal for paid apps: Android users are less willing to spend, so paid-apps won't be as likely to succeed on this platform.
Lower hosting cost: Guidelines are more lenient with Android, reducing the costs of app development and hosting in the Android market.
---
With the main points being highlighted, it seems that Android and iOS go neck and neck in the race for the "superior" platform for app development.
Your decision will depend on:
What you prioritize: Ask yourself, for example, if you're willing to pay a higher cost of maintenance for an iOS app in exchange for high quality. Or if you find it acceptable for Android users to spend less as long as you get to expose to a huge customer base.
Your target market: Do you wish to appeal to the US markets where iOS is preferred or the European and Asian markets where Android dominates? In any case, keep in mind that your choice of the platform relies heavily on your intended audience.
Are you looking for a Custom Software Development Team?
Contact us for a free consultation on Software Development and you will get all of the insights from our professional technical perspectives. Our Developers will advise you on the best approaches to the development process, as well as roughly estimate your project concept cost.
---
1.2 Complexity, Features and Functionality
The complexity of the application you set out to develop is very telling of the time and cost it takes to build the app.
The more complex an app gets, the more expensive it becomes and vice versa.
According to Entrepreneur, the following table divides apps into 3 categories based on their complexity and estimates the time and cost it takes to build them:
Table-based Apps
Time to finish: 10 weeks
Cost: $1,000 – $4,000
These apps display content in a table view. Users can choose from a list of options and then be redirected to a different list of content.
Examples of tablet-based apps are Google+, Airbnb and TED.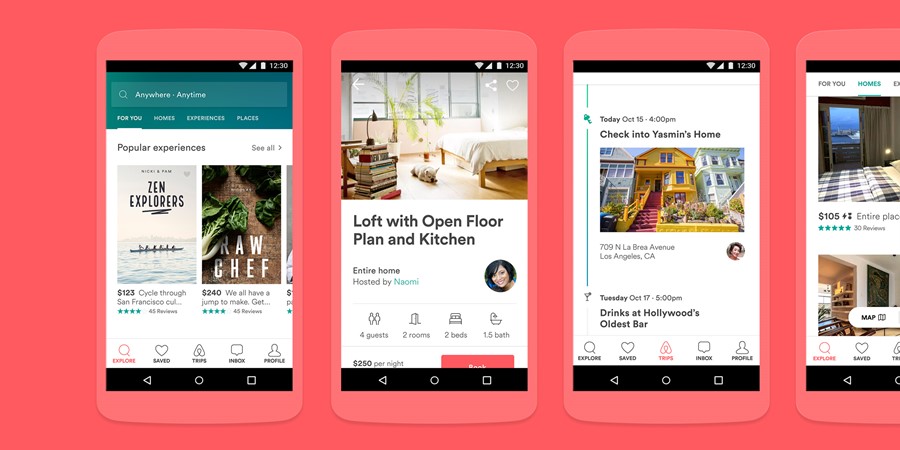 Some famous table-based apps include Product Hunt, TED and VSCO
Database-driven (API Apps)
Time to finish: 16 weeks
Cost: $8,000 – $50,000
These apps allow users to look for and organise information from a large database. They need to connect to an online server and work alongside other software via APIs.
Examples of database apps are Facebook, Amazon, Wikipedia and Youtube.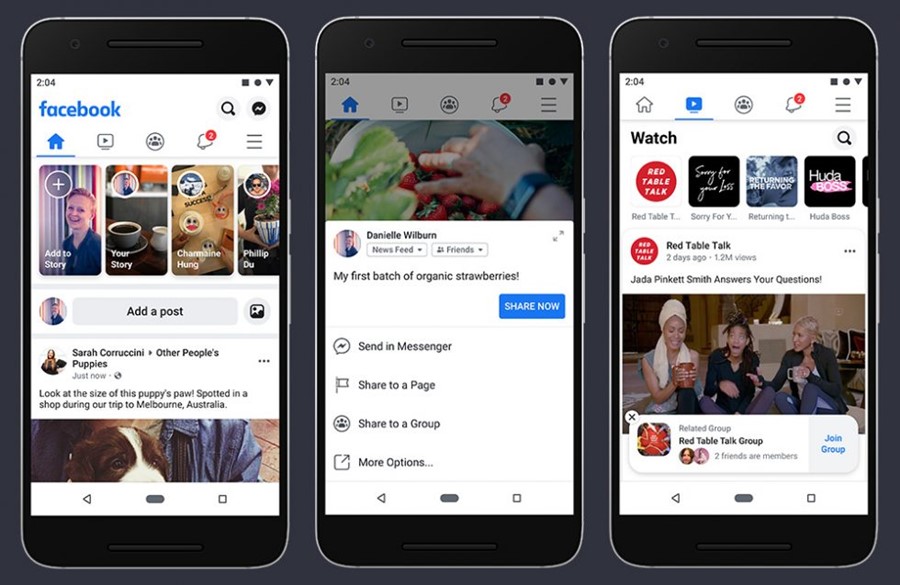 By June 2019, Facebook has reached 2.41 billion monthly active users
Multi-featured (Game Apps)
Time to finish: 28 weeks
Cost: $10,000 – $250,000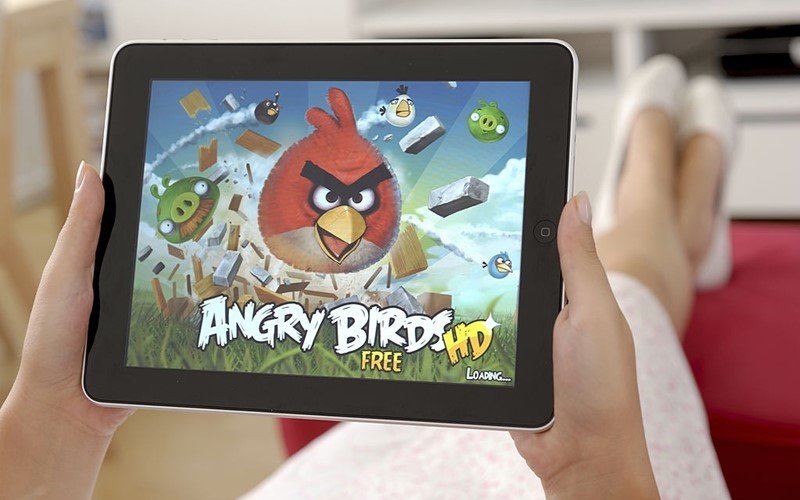 Popular game such as "Angry Birds" costs about $2.25 million to develop
These are the most technically complex to build and are arguably the most expensive. The timeframe and price can vary based on the scope of the project. Once you have determined the basic functionality of your app, additional features will need to be included, all of which will amount to the total cost.
The table below estimates the costs of some additional app features:
Function
Description
Price
Email Login
A very simple feature most apps have. The reason for it is that collecting emails is incredibly useful for your marketing efforts.
 $2,500 – $3,000
Social Login
Users can log in with, for example, Facebook, Twitter, or Google.
This is important as social logins provide you with important user data.
$1,000 – $1,500
Social Integration

Allowing apps to post on a user's social media.

It can be leveraged to boost your app's growth through "word-of-mouth" & "viral" marketing.

$1,000 – $7,000
User Profile
Users can create their own user profiles, for example, for a social app or a ride-sharing app.
$2,000 – $3,000
In-app Purchase
To charge users for additional features, downloads, and services from within the app using "In-App Purchases."
$2,500 – $7,000
Geolocation
Locate your position to get more suggestions of things, track the distance, the delivery or simply check-in on your social networks.
$3,500 – $8,500
Messaging
Never miss out any contact and be able to keep in touch with people, especially if you want to interact more with your customers.
$10,000 – $20,000
Rating System
Thumbs up/down or rating of content and so on; very useful for something like a Restaurant review or recipe app.
$5,500 – $20,000
Others
You may need for your app like wearable integration, real-time chat, video streaming, shopping cart, set up a password etc.
---
---
Additional factors will factor into the total cost of developing your app. Simple features like user log-in, push notifications and user rating and review will cost less than advanced functionalities that require the integration of innovative technologies such as geolocation, virtual reality or artificial intelligence.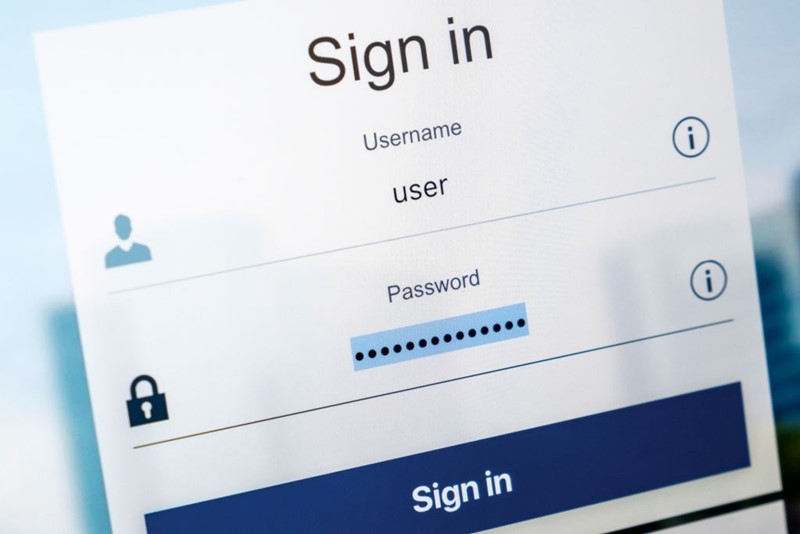 Simple user login function for an mobile app can cost you
The number of features and their level of complexity will determine the amount you have to pay. Since you have a wide selection of app features to choose from, there's no exact number of how much to spend until after you've discussed the desired functionality with your team of developers.
1.3 Design
Amidst thousands of stunning apps out there, why should users choose yours instead of others? One reason lies in-app appearance. Of course, your ultimate goal is for customers to enjoy the quality of your app, but what draws them in the first place is, more often than not, the look.
A visually appealing app will leave a good first impression and increase the chance of users downloading it. Enhancing the visual appeal of your app is, therefore, a worthy investment.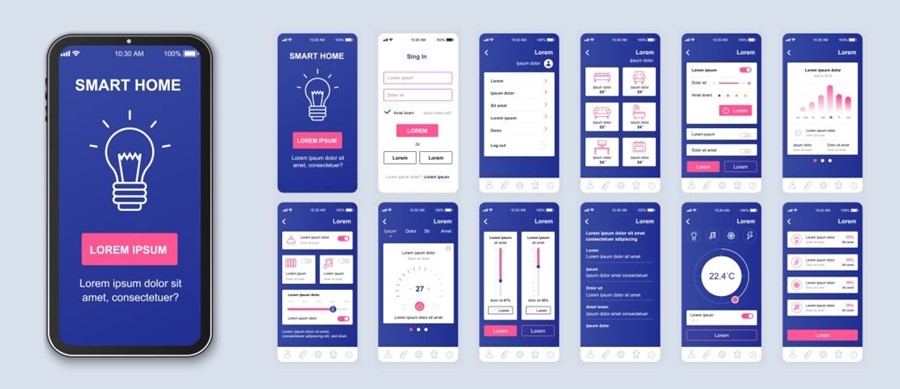 The app design is also an important phase that you should invest in
App design mainly consists of visual design which dictates the look of your app and UI/UX which determines how conveniently users can navigate your app. Simpler-designed apps require smaller budgets, while more complex ones will be more costly.
Once again, if you're limited by budget, the cost of your app design depends on what trade-offs you're willing to make. If your target market is likely to gravitate towards high-end design, then you should consider spending more on the design aspects of your app.
---
1.4 Developers
A team of dexterous developers is what you need to bring your dream app to life.
There are several options for you to choose from, but many companies are faced with the classic choice between:
Hiring a freelancer.
Hiring an app development agency.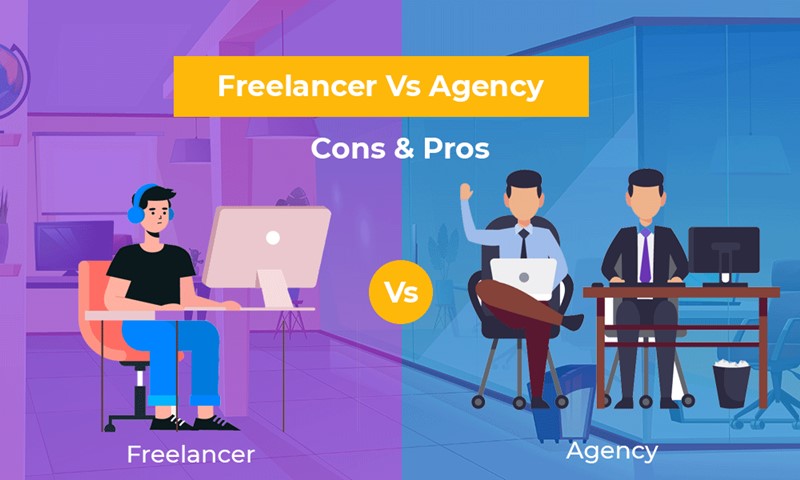 Freelancer OR Agency: Which is better for your project?
Let's weigh up the pros and cons of both these options:
---
Freelancers: PROs and CONs
PROS
CONS
Lower cost
Poor management & limited availability
Great command of a specific task
Lower commitment
Easy to find
Lack of further support
Great flexibility
---
Agencies: PROS and CONS
PROS
CONS
Assured quality
Higher cost
Organized workflow
Transparency and credibility
Post-launch support
---
---
2. Hidden Costs of App Development
The above factors are fundamental to the development of an app, yet things don't just end there. Extra resources are still needed to cover the additional costs to build an app.
2.1 App Testing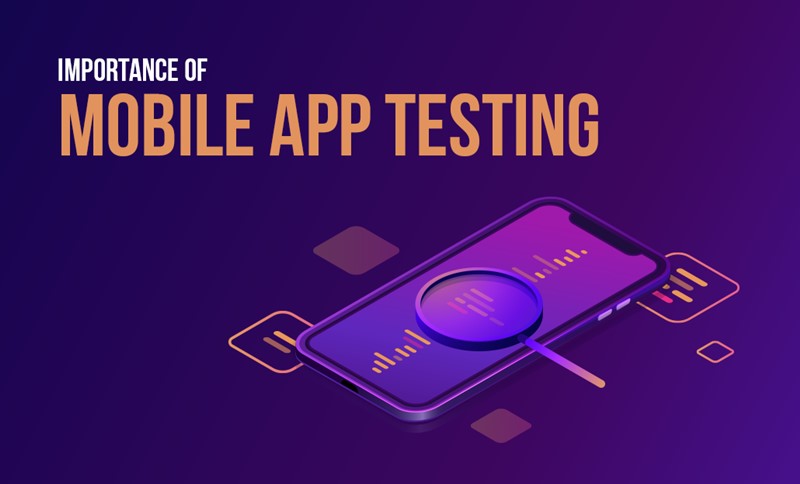 Testing is one of the most important steps when building an App
Testing is an indispensable step if you are to make sure your app runs smoothly and brings excellent user experience to customers. And there's no successful app without thorough testing. With the help of professional testers, you can identify and fix any flaws in your app that might otherwise negatively affect your customers. You can read more about Savvycom's tips on 8 things you should know about testing an app.
The QA team will conduct a number of tests, including:
Compatibility testing
Installation testing
Interruption testing
Localization testing
Performance testing
Usability testing
Conformance testing
2.2 App Maintenance
It's almost impossible to expect your app to be flawless and perform without a hitch from time to time. What you need to expect, in reality, is the numerous maintenance tasks that have to be carried out every now and then, after you've launched your app.
It will need updating to the latest version of technologies. New features might be added. Bugs and glitches will be fixed. And then there's controlling app and server stability. Maintenance should never be overlooked and in fact, can cost you up to 20-30% of the total development costs.
2.3 App Marketing
After months of hard work and dedication, your app has finally come onto the market. But the day you get to earn profit from your app is yet to come. You're now subject to fierce competition and are under the pressure of making your product stand out. This is where marketing comes in and poses a big challenge to both business owners and developers.
Companies can tap into different marketing channels such as websites, social media or paid advertising. Coming up with an effective marketing strategy will take a great deal of time, efforts and of course, money.
The costs of marketing may include:
App market research – $5000 to $15000
App beta testing – up to $5000
App Store Optimization (ASO) tool – $25 to $1.500/month
App marketing agency pricing – up to $25000/app
App PR outreach – $100 to $300/hour
Influencer Marketing – $10 to $18000/month
Average Cost Per Install (CPI) – $2.89/install
Cost Per Action (CPA): Register – $4.58/install
CPA: Register: In-app purchase – $102/install
CPA: Purchase – $40/install
CPA: Subscribe – $87/install
Source: BusinessofApps
---
3. The Total Cost of Building an App
3.1 According to Industry Surveys
Surveys carried out by leading research firms reveal the following quotations for app developing costs:
The Clutch Survey in 2015 with the participation of 12 leading app development companies shows that the median cost range is between $38,000 for a low functionality iOS app and $171,000 for a complex one.

A report by back-end service provider
Kinvey says that
it costs on average
$270,000
to develop an enterprise-level app.
VDC Research study in 2017, an enterprise mobile app costs businesses an average of
$140,000
to build.
3.2 Cost of an App by Stage of Development
In 2017, Clutch.co surveyed 102 app development firms across the world in an attempt to determine the cost of building an app based on the stages of development.
It appears that the price varies across the 5 development stages Discovery; Design; Development; Testing & Deployment; Maintenance
Discovery Stage
It is stated in the survey from Clutch results that 70% of firms have to undergo a pre-research, or discovery stage to establish common ground between the app development company and its clients. For a majority of firms surveyed (51%), the discovery stage costs less than $5,000.
Design Stage
The cost of design highly correlates with the number of screens in your app. Over one-third of the firms surveyed said that they spent less than
$5,000
on app design for an average of 11 to 12 screens per app.
Development stage
The cost of this stage depends on a number of factors such as App type (Native or Hybrid); App complexity and Features. More features with higher required complexity will push the cost up:
Cost Range
Less than $5.000
$.5000
–
$10.0000
$10.000
–
$20.000
$20.000
–
$30.000
More than $30.000
Percentage
9%
33$
25%
17%
15%
---
Testing and Deployment stage
Testing your app is a must to assess the success rate of your app and fix possible mistakes before the app is released. According to the
2017 Clutch survey
, it took
less than $5,000
for 32% of respondents to conduct app testing. Another 31% stayed between
$5,000 and $10,000
and the rest spent over $10,000 of their budget on testing and deployment.
Maintenance stage
Maintenance isn't of any less important than the other stages of app development, as it serves to ensure that your app functions as it should. In the 2017 Clutch Survey, 28% of firms said that maintenance costs less than $5,000, while another 28% said it costs between $5,000 and $10,000.
4. Pricing Models
As a rule, app development companies offer a few options when it comes to app development cost. Below are 2 major pricing models for you to consider:
4.1 Team-based Model
This model is highly recommended for long-term projects with unclear requirements and frequent changes of specifications. If you're looking for a flexible, transparent and clear pricing model, the team-based model is the best option for you.
In this model, a custom team will be selected and designated to provide services to a client. The client will then pay a monthly rate set by the services provider which is comprised of the team members' monthly salary and overheads including administrative infrastructure and other management costs.
A survey on the hourly rate of freelance mobile app developer conducted by Codementor in 2019 reveals that on average, a freelance developer will charge $61-80 per hour, which is an equivalent to $9,760-12,800 per month.
The hourly rate varies by location, as shown in the bar chart below:
A more detailed average hourly rate for developers from Asia was revealed in a 6-month study by Design.codes in 2017 and is shown in the following table:
Central Asia
(India, Indonesia, and the Philippines)
China
South-east Asia
(Malaysia, Vietnam, and Indonesia)
$25
$50-100
$30-40
---
4.2 Fixed-cost Model
This model is recommended for long-term projects with a very clear scope and specification set that aren't likely to change throughout the project.
It is also suitable for projects in a distributed environment when both the in-house and external teams have a good grasp of project details, have managed to establish a collaborative working environment, are well aware of each other's skills and capabilities.
In this model, as a client, you will be charged a fixed cost of the whole project. However, this model has some major disadvantages.
Firstly, if you decide to change the scope of work when the project is underway, you may have to pay extra cost. The provider will include such risks in the initial project plan, which causes both parties' focus to be placed on risk prevention rather than business goals and eventually leads to poor results at a higher cost.
In addition, this will harm the relationship between you and the provider as both sides will turn on defensive mode- when justifying and reaching agreement on the extra cost.
In situations when a target cost, profit and profit adjustment formula can be negotiated at the outset, it's suitable to engage via
Fixed Price with Incentive (FPI)
model.
This model covers these basic elements:
Target cost
Target profit
Price ceiling
Profit adjustment formula
The cost of a project, as discussed throughout this article, is determined by a wide range of variables.
For example, based on complexity, an app development project may cost you between $10,000+ for a simple app and up to $150,000 for a more complex one- the gap may even get bigger when considering other factors.
So there's no exact number until you meet your IT outsourcing partner and get a quote from them.
---
5. What If You Can't Afford to Develop an App?
Without the financial resources to back it up, an idea, no matter how brilliant, is just an idea.
Here are our best ACTIONABLE strategies for you.
5.1 Strategies for Funding Your App
Funding your app idea is an important process to turn what you have in mind into reality.
Several options available for getting funded are as follows:
Self-funding/Bootstrapping
Bank loans
Angel investors and venture capitalists
Crowdfunding
Self-funding/Bootstrapping
This should be the first option to be considered if the initial requirement is small and if you want to have great control over your business.
You may use your own savings and ask for support from friends and family, which require a lot fewer formalities compared with other ways of funding. In the later stages of business, you can always go to investment firms for loans.
Bank loans
Banks is a familiar option for many entrepreneurs when it comes to funding their business. You may either get working capital loan or funding from banks.
It is advisable to study the different loan options that a bank can offer and make sure that you have a plan that clearly demonstrates the potential success of your business.
Angel and Venture Capitalists
Angel investors and venture capitalists are people who invest money into businesses. They both take calculated risks with the aim of earning a healthy return on investment (ROI).
Angels are individuals, not companies like venture capital firms. Angel investors are more willing to invest in the risky, early stage of business and require less control than over the business than do venture capitalists.
Venture capitalists, however, provide expertise and mentorship that assist you in making informed business decisions.
Crowdfunding
Crowdfunding is an option where you pitch your business plan on crowdfunding platforms such as Kickstarter, IndieGoGo, Fundly, SeedInvest or Patreon to appeal to small investors.
The typical investors in crowdfunding are common people, but you can also attract venture investors if you manage to show that you have a solid enough plan.
5.2 DIY
If you're short on budget and happen to be quite good at technology, a DIY app is not a bad idea.
These are some strategies you might want to follow:
– Buy an app template or starter kit and learn enough coding to customize it yourself
You may start by signing up for an online course, which will be a lot cheaper than hiring a freelance developer. However, this method will take a lot of time, as you can't become an adept developer overnight.
– Use an online app maker or app maker software
The price of an app maker may vary greatly from one to another, ranging from a zero-cost app to a few thousand-dollar ones. These are often limited in features, and you'll have to go about configuring and customizing your app within those constraints.
– Learn mobile app development and make your own app
You can either look for free learning materials online or purchasing a coding course. Then it's important to stay patient and persevere in your studies because learning app development is by no means simple, and it's very easy for one to waver and give up.
– Partner with a developer to create your app and split the profit or equity in the company
This requires you to first know a developer personally, and then try to convince them of your app idea and the feasibility of your business plan. The chances of success might be slim, but then again, it doesn't hurt to try.
6. Frequently Asked Questions
Does the app development agency charge more than freelancer? – Yes!
An app developed by an agency is always more expensive than by freelancers, as app development companies include other expenses other than the development service. The average rate charged by a freelance app developer is between $61-80 per hour; meanwhile, according to Codementor, development agencies can charge anywhere between $200-300 per hour.
Do more experienced app developers earn more? – Yes!
Seasoned developers are more reliable, and therefore, more costly to hire. The average rate of a junior developer is between $61-80 per hour, while that of a senior developer is $81-100 per hour, according to Codementor. In terms of salary, as of July 2019, the average base pay of a junior developer is $66,803 per year, compared with $90,009 per year of a senior developer, according to Glassdoor.
Do onshore developers charge more than offshore developers? – Yes!
When a company is on a tight budget, offshore app development is a top choice due to its cost-effectiveness. A research carried out by Hatch Apps found that an average year-one development cost for these firms was $47,596 as opposed to a massive $282,470 of those without offshore offices. It appears that offshoring can significantly reduce the cost of development.