Top 10 Financial App Development Companies in Vietnam
The popularity of financial apps, such as banking, lending, and investment apps, is rising due to technological advancements and changes in people's financial activities. However, creating such an app can be complicated. Therefore financial institutions frequently turn to an experienced software development business for assistance. Vietnam, one of the top locations for IT outsourcing, is an excellent choice because of the affordable prices, cutting-edge technologies, and high quality it provides.
The top 10 Financial App Development Companies in Vietnam are listed in this article along with information about them, such as their history and main services, so you can decide if they're the right fit for you.
1. Savvycom
Savvycom is one of the leading businesses in Vietnam, having won over 20 awards since its establishment in 2009. The company has been recognized as the best in web development, mobile development, and custom software development in the world, Asia, and Vietnam.
Savvycom employs the top 1% of professionals in the labor market and is proud to offer exceptional Mobile Banking Apps Development Services. Our professionals work closely with customers to identify challenges, develop effective communication strategies, and determine the best course of action.
With offices in Vietnam, the United States, and Australia, the company has executed successful projects for over 200 clients globally. Fintech is one of the company's core competence areas, with many projects accomplished.
Medical & Healthcare, Media, On-demand Delivery, Fintech, eCommerce, Travel, Entertainment, and Custom Enterprise Software Development are among Savvycom's industry expertise.
2. Kyanon Digital
Kyanon Digital, founded in 2012, is a Vietnam-based IT powerhouse that offers world-class digital solutions with an agile approach. Every day, the team attempts to develop their experience to bring exceptional value to clients, notably by giving the fittest and most successful solutions.
With over 300 members, the consultant teams can deliver worldwide assistance and bridge customers' technological gaps with best-fit counsel in every field. The firm provides Digital Consulting & Transformation, Software Development, Data & Analytics, and Maintenance & Support.
Learn More About Kyanon Digital On:
3. PowerGate Software
PowerGate is a software product studio that has been operating globally for more than a decade. They specialize in creating solutions for various industries, including healthcare and finance. The team takes pride in helping customers and partners bring their unique ideas to life, resulting in a solution center that benefits the community.
With over 200 successful projects completed for clients worldwide, PowerGate Software has a proven track record of delivering high-quality work. Client case studies show a 96% satisfaction rate, with clients ranging from small start-ups to large multinational corporations.
Learn More About PowerGate Software On:
4. SotaTek
SotaTek, a subsidiary of Sota Holdings, is a leading company that specializes in web apps and cloud-based solutions. Their global presence spans Vietnam, the United States, Australia, and Japan, helping businesses to gain a competitive edge through innovative technologies such as blockchain apps, cryptocurrency exchanges, smart contracts, and IDO.
With an impressive track record of delivering full-cycle IT services to over 20 countries worldwide, SotaTek's IT consultants and developers have extensive knowledge. They have completed more than 350 projects across various sectors, including finance, healthcare, retail, real estate, education, media, and entertainment.
Learn More About Sotatek On:
5. KMS Solutions
KMS Solutions is a highly reputable technology consulting company that operates under the esteemed KMS group. The company prides itself on its exceptional ability to help digital enterprises harness their software engineering expertise and digital capabilities to achieve business success. KMS Solutions achieves this by providing specialized accelerators and customized solutions that cater to the unique needs of each enterprise.
Additionally, KMS Solutions collaborates with strategic software partners to ensure its clients receive the best possible service. The company has an impressive track record of serving diverse clients across the Asia Pacific region, including ISVs, banks, financial services, insurance companies, fintech companies, and healthcare organizations. 
Learn More About KMS Solution Solution On:
6. Xenia Tech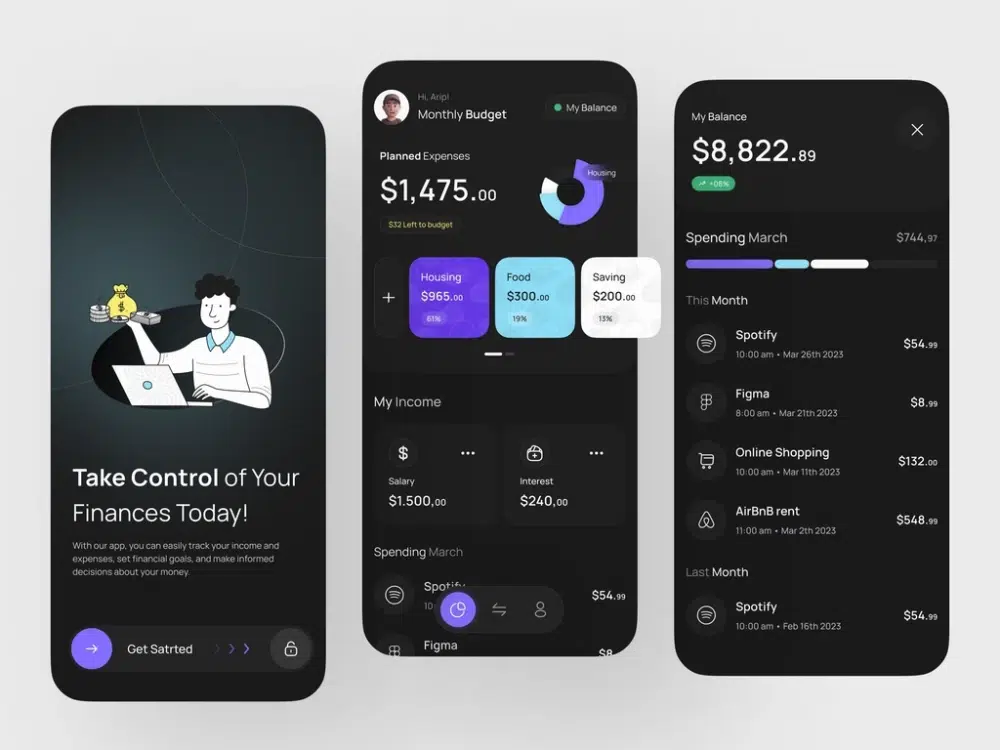 Xenia Tech is a design, engineering, and strategy company based in Da Nang, Vietnam, that works with corporations and digital agencies all around the world. Their company focuses on creating high-quality websites and apps, as well as AI and ML services.
Partnering with Xenia Tech can save you up to 40% over hiring in-house developers or freelancers. You'll also have time for what matters most: your clients and your development.
Learn More About Xenia Tech On:
7. Synodus
Synodus, founded in 2019, offers IT consulting and software development services. They began as a small tech lab and have since grown to become a premium tech provider, assisting companies and corporations worldwide to enhance performance and acquire a competitive advantage.
The Synodus team uses cutting-edge technology to assist clients in developing creative strategies and achieving meaningful results. What distinguishes them is that everyone on the team is highly committed to their work and their impact on customers and communities.
Learn More About Synodus:
Have a Project Idea in Mind?
Get in touch with Savvycom's experts for a free consultation. We'll help you decide on next steps, explain how the development process is organized, and provide you with a free project estimate.
8. Relia Software
Relia Software is a product development company prioritizing user experience-driven engineering and scalable software architecture. Relia Software is committed to creating digital experiences that reach millions of people and add value at every level.
They offer MVPs for startups and custom software solutions for businesses, ensuring scalability, reliability, and outstanding user experiences. Since 2011, the team has produced over 300 apps for web and mobile platforms in various industries. This gives them an edge in providing a high-quality solution to their clientele.
Learn More About Relia Software On:
9. Newwave Solution
Newwave Solution, a bespoke software development firm, was established in 2011. With over 12 years of experience, they have expanded their services and currently operate in Japan and Vietnam. Their team, comprising of 300 professionals and growing, is dedicated to providing practical solutions to meet their clients' needs.
They offer an array of services, including long-term software development solutions such as Web, App, or Mobile, UI/UX design, QA & Testing, as well as expertise in emerging technologies like Blockchain development and IoT.
Learn More About Newwave Solution:
10. Saigon Technology
Saigon Technology Solutions is a highly reputable software company located in Vietnam that boasts a skilled team of 40 online and mobile application development software engineers. Their offshore software outsourcing, web development, mobile application development, and application development services are available to clients worldwide.
Notably, the company has provided services for esteemed clients such as Standard Chartered Bank, Big C Supermarket, Novaland Group, Lucette, Sedna System, and Rainmaker Labs from countries like Australia, Singapore, the United States, France, as well as Vietnam.
Learn More About Saigon Technology On:
Savvycom – Your Trusted Tech Partner
From Tech Consulting, End-to-End Product Development to IT Outsourcing Services! Since 2009, Savvycom has been harnessing the power of Digital Technologies that support business' growth across the variety of industries. We can help you to build high-quality software solutions and products as well as deliver a wide range of related professional services.
Savvycom is right where you need. Contact us now for further consultation:
Security: Financial apps handle sensitive user information, such as bank account details and personal identification data. Implement robust security measures to protect user data, including encryption, secure data transmission, and adherence to industry standards like PCI DSS (Payment Card Industry Data Security Standard).
Compliance: Ensure that your financial app complies with relevant financial regulations and data protection laws, such as GDPR (General Data Protection Regulation) or CCPA (California Consumer Privacy Act). Stay updated with legal requirements and maintain compliance throughout the app's lifecycle.
Authentication and Authorization: Implement strong authentication mechanisms to verify user identities, such as multi-factor authentication (MFA) or biometric authentication (fingerprint, face recognition). Use secure authorization protocols to control access to sensitive data and transactions.
User Experience (UX): Financial apps should provide a seamless and intuitive user experience. Design the app with a clean and user-friendly interface, easy navigation, and responsive layouts to accommodate different devices and screen sizes. Conduct user testing and gather feedback to refine the user experience.
Account Aggregation: Consider incorporating account aggregation functionality, allowing users to view their financial information from multiple accounts or institutions in one place. This feature can provide a comprehensive overview of their finances, helping users manage their money more effectively.
Real-time Data Updates: Financial apps should provide real-time updates on transactions, account balances, and investment values. Utilize APIs provided by financial institutions or third-party providers to ensure accurate and up-to-date data.
Integration with Payment Gateways: Integrate with secure and reliable payment gateways to facilitate transactions within the app. This may include credit card processing, digital wallets, or peer-to-peer payment systems. Choose reputable payment service providers and ensure compliance with relevant regulations (e.g., PCI DSS).
Personal Financial Management Tools: Consider offering tools for budgeting, expense tracking, goal setting, and financial planning within the app. These features can help users manage their finances effectively and improve their financial well-being.
Notifications and Alerts: Implement push notifications or alerts to keep users informed about important financial events, such as account activity, bill payments, or investment updates. Customizable notification settings can allow users to choose the types of alerts they want to receive.
Analytics and Reporting: Incorporate analytics and reporting capabilities to provide users with insights into their financial behaviors, spending patterns, and investment performance. This can help users make informed decisions and track their financial goals.
Cost-Effectiveness: Vietnam has a lower cost of living and labor compared to many other countries, including Western countries. As a result, outsourcing to Vietnamese developers can often be more cost-effective, allowing you to reduce development costs while maintaining quality.
Technical Expertise: Vietnam has a growing pool of highly skilled IT professionals and software developers. Many Vietnamese developers have experience working with international clients and possess the technical expertise required for fintech app development. They often stay updated with the latest technologies and trends in the industry.
English Proficiency: English proficiency is relatively high among Vietnamese developers, especially those working in the IT industry. This can facilitate effective communication and collaboration with your development team, reducing potential language barriers and improving project outcomes.
Time Zone Compatibility: Vietnam's time zone is favorable for outsourcing to many Western countries. This allows for better alignment in terms of communication and collaboration during the development process. Overlapping working hours can enhance productivity and accelerate the development timeline.
Cultural Compatibility: Vietnamese developers often possess a strong work ethic, diligence, and a commitment to delivering high-quality work. They are known for their adaptability, flexibility, and willingness to understand and meet client requirements.
Government Support: The Vietnamese government has been actively promoting the growth of the IT industry, including the provision of tax incentives, infrastructure development, and education programs. This support has contributed to the overall advancement of the technology sector in Vietnam.
Established IT Outsourcing Industry: Vietnam has a well-established IT outsourcing industry, with numerous software development companies and tech hubs. This ecosystem offers a wide range of options when selecting an outsourcing partner, allowing you to find a company that aligns with your specific project requirements.