Top 10 IOS App Development Companies In Vietnam
You may be asking yourself, "How do I hire the best iOS app developer?" Clutch has reviewed and ranked the top iOS & iPhone app development businesses, which are listed below. You can use this list to pick out potential mobile app developers, read thorough their client reviews, and select the best iOS app development company for your project.
We'll introduce you to the top 10 iOS app development companies in Vietnam based on Clutch's list of the country's top companies, and then go through each one's history and key services.
1. Savvycom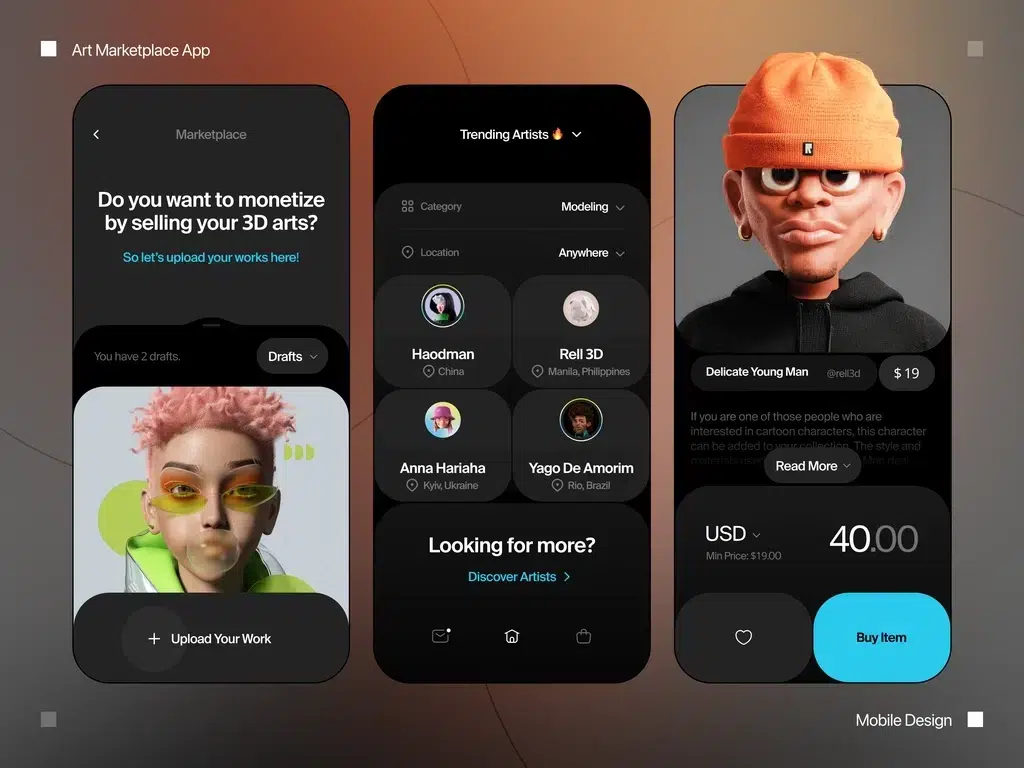 Founded in 2009, Savvycom is now one of the top Vietnam-based companies, having received over 20 awards. The business was listed as one of the leading web development firms in nominations for Best Web Development Firm, Best Mobile Development Firm, and Best Custom Software Development Firm in the World, Asia, and Vietnam.
Savvycom is proud to be a outstanding Mobile App Development Company by employing only the top 1% of experts in the country's labor market. Our specialists work closely with clients to identify problems or issues and apply effective communication strategies and the best approach for these issues.
With offices in Vietnam, the US, and Australia, our team has produced innovative products and provided consulting services for more than 200 clients globally. We have finished numerous projects for Android app development in a variety of industries, including fintech, healthcare, e-commerce, and more. The final products were positively received by our clients, who also reported receiving numerous compliments from their end-users.
Savvycom's industry expertise includes Medical & Healthcare, Media, On-demand Delivery, Fintech, eCommerce, Travel, Entertainment, and Custom Enterprise Software Development.
| Savvycom | Details |
| --- | --- |
| Services | Custom Website Development, Web Application Development, Website Development, Dedicated Development Team, IT Staff Augmentation, Business Analysis, UI/UX Design, Software Testing & Quality Assurance, DevOps |
| Offices | Vietnam, USA, Australia |
| Founded | 2009 |
| Size | ~700 employees |
| Rates | $25 – $40 / hr |
| Tech stack | Swift, Kotlin, Ruby on Rails, Node.js, Go, HTML5, CSS3, Vue.js, AngularJS, React, MySQL, PostgreSQL, Redis, Flutter, React Native, GCP, AWS, Docker, Ansible, and more |
Learn More About Savvycom On:
2. Kyanon Digital
Having been established in 2012, the Vietnam-based IT giant Kyanon Digital offers top-notch digital solutions. The team works diligently to enhance their expertise each day in order to provide clients limitless value with the most efficient and successful solutions.
With over 300 members, the consultant teams are capable of delivering worldwide assistance and solving customers' technological gaps with the best-fit counsel in every field. Data & Analytics, Software Development, Maintenance & Support, and Digital Consulting & Transformation are all services that the business provides.
Learn More About Kyanon Digital On:
3. PowerGate Software
PowerGate Software is a Global Software Product Studio with over 10 years of expertise in many sectors ranging from healthcare to fintech.
PowerGate Software has successfully completed over 200 projects for clients across the world. Their customer case studies show a 96% satisfaction rate, with clients ranging from small start-ups to multi-national giants. They provide complete business and technology transformation by utilizing agile techniques, proven customer collaboration frameworks, engineering excellence tools, hybrid teams, and our award-winning proprietary global delivery platform.
Learn More About PowerGate Software On:

4. SotaTek
SotaTek JSC is an AI and blockchain development company established in Hanoi, Vietnam, with offices in Tokyo, Osaka, and Costa Mesa, California.
SotaTek is home to over 1000 talented IT consultants and developers who share extensive knowledge to successfully provide full-cycle IT services to Clients from 25+ nations, with 500+ projects in various industries such as Finance, Health Care, Retail, Real Estate, Education, Media & Entertainment.
Learn More About SotaTek On:
5. Xenia Tech
Xenia Tech is a creative team of designers, engineers, and strategists headquartered in Da Nang, Vietnam, that works with businesses and digital agencies all around the world. Their business specializes on the development of world-class websites and apps, as well as AI and ML services.
When compared to in-house developers or freelancers, partnering with Xenia Tech can save you up to 40%. You'll also have time for what matters most: your clients and your growth.
Learn More About Xenia Tech On:
6. Groove Technology
Groove Technology is a software company with approximately 50 people in Ho Chi Minh City, Vietnam. Since 2016, they have provided small and medium-sized businesses with bespoke software development, consulting services, data analytics and business intelligence, mobile app development, and IT staff augmentation. Their cutting-edge software development services may assist you in optimizing your resources, budget, and delivery schedules, allowing you to maintain your competitive advantage in the digital transformation era.
Learn More About Groove Technology On:
7. FABA Technology
FABA Technology has been assisting startups and IT firms in realizing their goals by delivering Collaborative, Secure, and Transparent software development services since 2016. They are experts in offshore development and DevOps.
FABA technology has successfully developed numerous dream creation teams of 5-20 people for organizations all over the world to help them turn their dreams into high-quality products.
Learn More About FABA Technology On:
8. Tesuji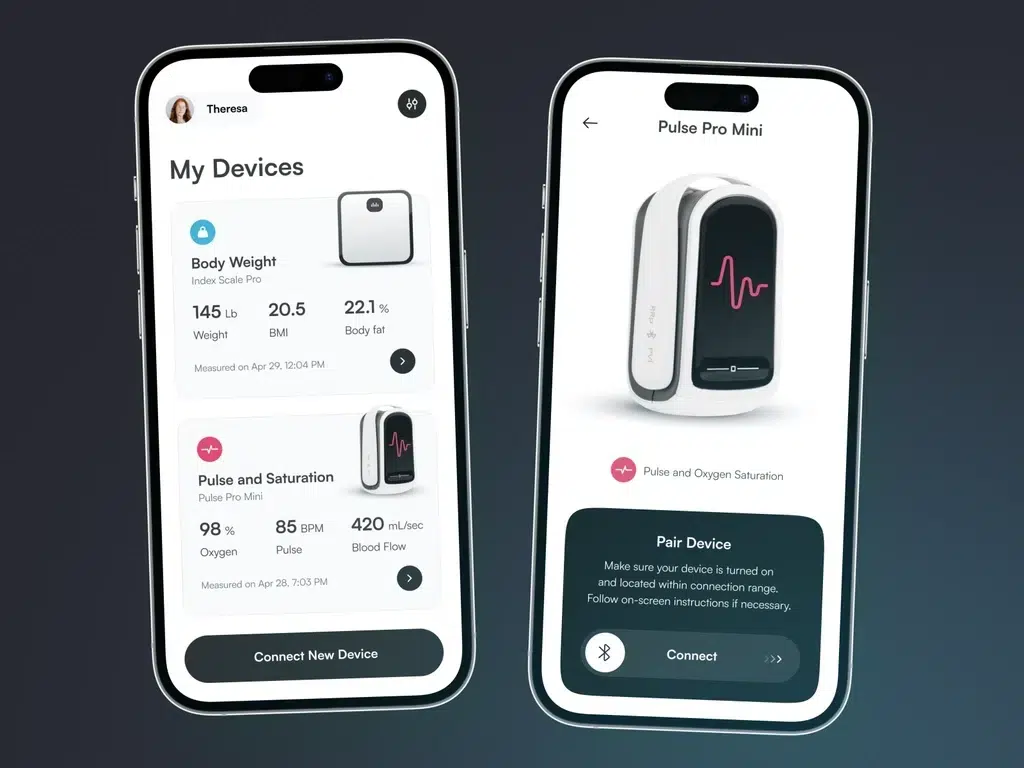 Tesuji leverages the latest technologies such as Augmented Reality, Virtual Reality, and Machine Learning together with mobile to build immersive products that engage people through live streaming and video chat. 
The team are enthusiastic about what they do, like their trade, and are always learning and honing their diverse talents in mobile development, AR/VR development, web development, design, branding, UI/UX, and consulting. They have built a range of products from Augmented Reality Pet games, to video chat and live-streaming platforms.
Learn More About Tesuji On:
Have a Project Idea in Mind?
Get in touch with Savvycom's experts for a free consultation. We'll help you decide on next steps, explain how the development process is organized, and provide you with a free project estimate.
9. Beetsoft
Beefsoft is a Vietnam and Japan-based IT Consultancy outsourcing, BPO, and 3D Design company. They provide high-end services at a very reasonable price to SME and MNCs all around the world.
With over 5 years of IT Consultancy and Outsourcing experience, BeetSoft is playing a spectacular role in polishing professional talents and aiding businesses to achieve success in their operating sector of specialisation. They have expanded fast in the last two years, presently having offices in Hanoi, Danang, Vietnam, and Tokyo, Japan, with close to 200 personnel.
Learn More About Beetsoft On:
10. Relia Software
Relia Software is a product development business that prioritizes user experience driven engineering and scalable software architecture. Relia Software believes in building digital experiences that reach millions of people and provide value at every stage.
They provide MVPs for startups as well as custom software solutions for organizations that assure scalability, stability, and excellent user experiences. The team has created over 300 apps for both web and mobile platforms differing across 10+ sectors since 2011. This provides them an advantage in delivering a quality solution for their clients.
Learn More About Relia Software On: