Top 10 Healthcare App Development Companies In Vietnam
Post-COVID-19, the healthcare sector is focusing on digital transformation, providing online healthcare for citizens. There are over 54,000 healthcare apps on Google Play Store solely, which proves the demand for the service. If you want to build a healthcare app but do not know where to start, outsourcing is the answer. 
One of the most popular and cost-effective destinations to outsource is Vietnam. In this article, we will walk you through why you should outsource in Vietnam along with providing you with the top 10 leading healthcare app development companies for you to decide. 
Why Choosing Vietnam To Outsource?

1. The Potential Growth Of The IT Sector
In recent years, the Vietnamese economy has been significantly impacted by the software outsourcing sector. This small Southeast Asian country is a major player in the global IT outsourcing business, home to more than 6000 IT enterprises. These statistics can show more about the potential of this industry.
2. Cost-effective
The availability of skilled tech talent at affordable rates is one of the key benefits of outsourcing to Vietnam. Vietnam offers software development outsourcing at a 50% lower cost than its competitors in India and China, according to Innotech. Anderson Vietnam also claims that outsourcing in Vietnam costs only $20,000 per employee per year, compared to $40,000 in India. 
In addition, outsourcing to Vietnam might save Western corporations about 90% of their costs (CIO Magazine).
As a result, MarketInsider (2019) placed Vietnam fifth among the "best countries to outsource" internationally.
3. High-quality Workforce
Human capital in Vietnam is showing signs of improvement. Some of the most important recent highlights in Vietnam's IT workforce include:
Top 7 countries in Asia with the highest EF EPI Average.

Top 5 countries in Asia with the fastest improvement in English skills.

Top 10 countries in the world with the most engineering graduates.

Top 10 countries of origin of international students in key study-abroad markets.

Top 10 countries in Asia Pacific with the highest Human Capital Index.

Top 10 in regional groups in global attraction and global knowledge skills.

Top 30 countries in the world and top 2 in SEA countries for basic academic skills.
Today, more than 250 universities and 187 technical institutes in Vietnam provide technical training in several programming languages. As a result, Vietnam receives approximately 400,000 IT engineering graduates and 50,000 IT students each year from its institutions.
4. Presence Of Giant Techs
Vietnam is quickly becoming a crucial industrial location for major technology companies. For example, Intel, Apple, and Google, among others, have stated their intention to grow their operations in Vietnam.
These names alone are sufficient evidence of Vietnam's capacity to manage significant offshore or outsourced software development projects. Understanding why outsourcing in Vietnam is a great choice, it is time to choose a trusted tech partner. Here are some of the leading healthcare app development companies in Vietnam.
Top 10 Healthcare App Development Companies In Vietnam
1. Savvycom
Savvycom is one of the leading Healthcare app development companies in Vietnam that can not be missed out. The company specializes in offering software solutions and consulting services for digital transformation to local and foreign enterprises in the financial, healthcare, and retail sectors. It has two offices in Hanoi and three representative offices in the United States, and Australia, and aims to become a leading IT company in the ASEAN region and beyond by leveraging Vietnam's engineering resources and empowering businesses all over the world with the help of technology.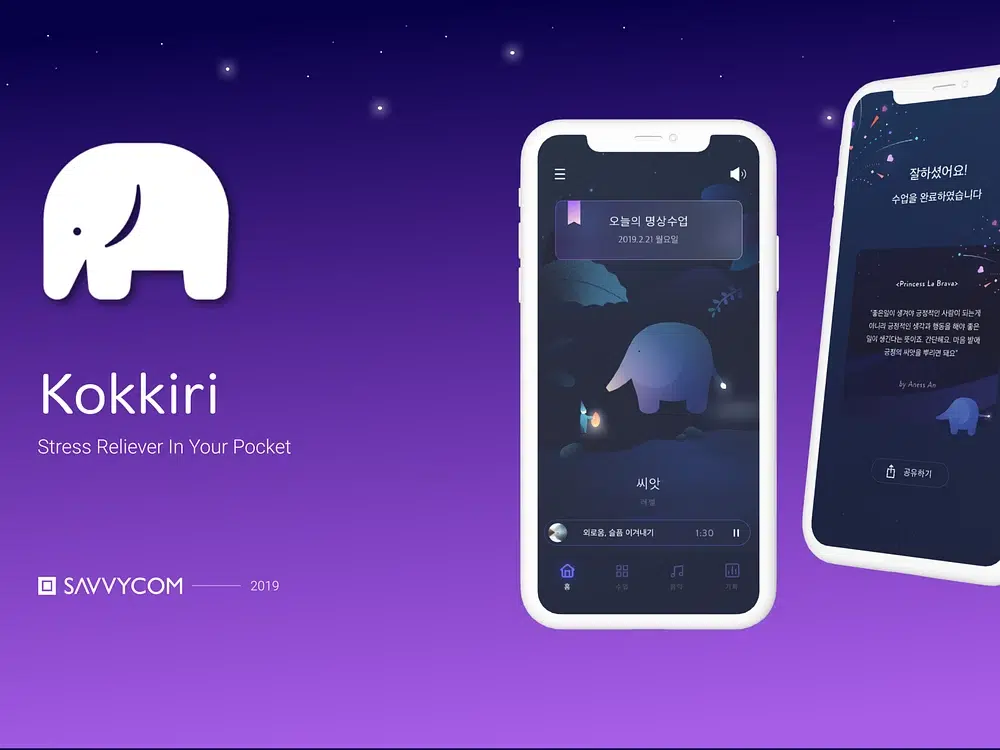 Kokkiri – Meditation App Made By Savvycom
Savvycom employs the top 1% of specialists in the market and is happy to provide great Mobile Banking Apps Development Services. In order to identify problems, create efficient communication methods, and choose the best course of action, our professionals closely collaborate with customers.
The company's accomplishments are demonstrated by the 200+ client endorsements it has received, including those from Fortune 500 businesses, and KG Group, by the more than 20 worldwide honors and awards it has received, and by its strategic alliances with IT giants like Apple, AWS, and Microsoft.
2. Kyanon Digital
Founded in 2012, the IT company Kyanon Digital is situated in Vietnam and provides top-tier digital solutions using an agile methodology. The team works diligently to expand its expertise in order to provide clients with outstanding value, particularly through offering the best and most effective solutions.
The consultant teams, which have over 300 people, can provide support globally and fill customers' technology gaps with the greatest advice in any subject. The company offers Software Development, Data & Analytics, Maintenance & Support, and Digital Consulting & Transformation.
3. Saigon Technology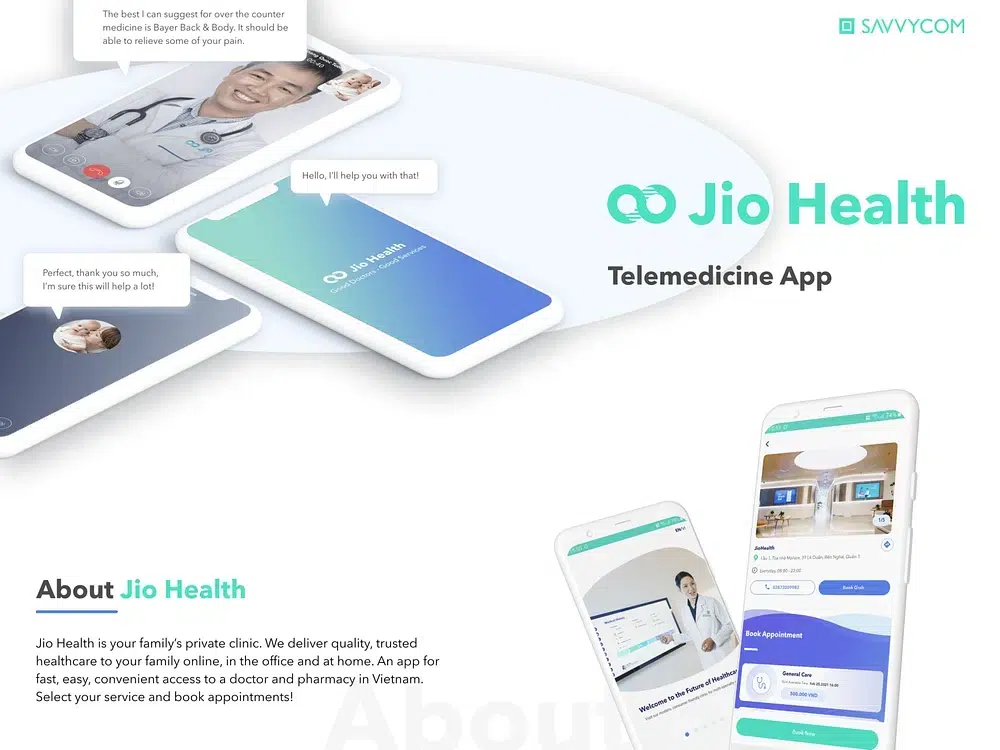 Saigon Technology is the third company in the top healthcare app development companies. The organization has always been one of the most popular names when looking for software outsourcing firms in Vietnam since it has had a solid presence in the global IT industry for ten years. This company's high ranking among the top 15 software companies in Vietnam, along with prestigious international certifications like ISO27001 and the Certificate of Excellence in IT Development Outsourcing, awarded by the Vietnam Software Association in May 2019, play a significant role in its popularity with foreign tourists.
Saigon Technology is a reputable Agile software outsourcing company in Vietnam with a solid track record of repeat customers from all over the world, primarily from Europe, Australia, Singapore, and North America. Saigon Technology has a mature software development process. Saigon Technology provides clients with high-quality and expert offshore software outsourcing, web development, mobile application development, and application development services.
4. PowerGate Software
A software product studio called PowerGate has been active on a global scale for more than ten years. They are experts in developing solutions for a range of sectors, including healthcare and finance. The group takes delight in assisting clients and partners in realizing their original concepts, which produces a solution hub that benefits the neighborhood.
PowerGate Software has a track record of producing high-quality work, having completed over 200 successful projects for clients across the globe. According to client case studies, 96% of clients are satisfied, ranging from small start-ups to significant international enterprises.
5. KMS Technology
KMS Technology was established in 2009 and is a U.S.-based engineering and services company with development sites in Vietnam. Because of the superior quality of its goods and the knowledge of its Vietnamese engineers, KMS Technology has gained the trust of clients from around the world.
By collaborating with non-profit organizations that offer disadvantaged students fair and better career prospects, KMS is committed to having a long-lasting social effect. The business often works with universities in Vietnam, takes part in events and activities related to IT training, and funds scholarship initiatives.
6. SotaTek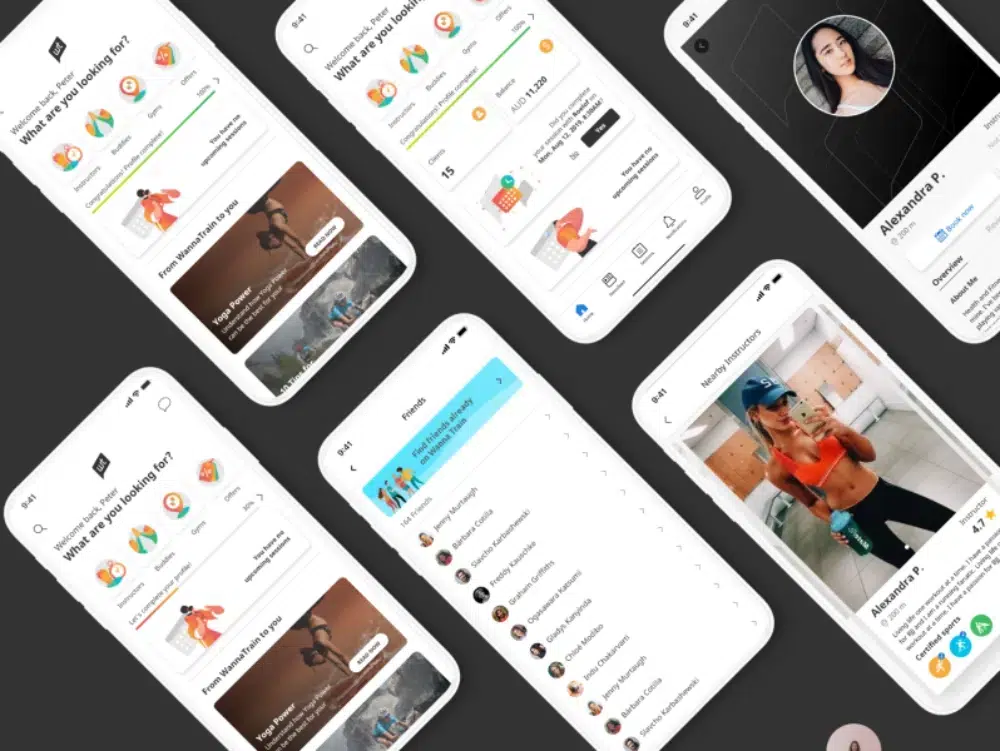 SotaTek is the next of the top healthcare app development companies. One of the top businesses that specializes in web apps and cloud-based solutions is SotaTek, a division of Sota Holdings. Through cutting-edge technology like blockchain apps, cryptocurrency exchanges, smart contracts, and IDO, they help organizations achieve a competitive edge. Their global footprint includes Vietnam, the United States, Australia, and Japan.
The IT consultants and developers of SotaTek have a proven track record of providing full-cycle IT services to over 20 nations throughout the world. More than 350 projects in a range of industries, including finance, healthcare, retail, real estate, education, media, and entertainment, have been successfully completed by them.
7. Rikkeisoft
With offerings that range from Web/Cloud Systems, Mobile Applications, Games, and Blockchain to AI, IoT, Business Processing, and Embedded Systems, Rikkeisoft offers software services and solutions to clients throughout the world. They have effectively grown three offices around Vietnam and three affiliated firms eight years after their founding in 2012. They are proud of our objective to improve people's lives through cutting-edge technology. By 2025, they hope to have 10,000 people and rank among Southeast Asia's leading Vietnamese software development firms.
8. Xenia Tech
Vietnam's Da Nang is home to the design, engineering, and strategy firm Xenia Tech, which collaborates with businesses and digital agencies all around the world. Their business specializes in developing top-notch websites, mobile apps, and AI and ML services.
When compared to hiring internal developers or independent contractors, working with Xenia Tech can save you up to 40%. Additionally, you'll have time for your development and clientele, which are what really count.
9. Positive Thinking Vietnam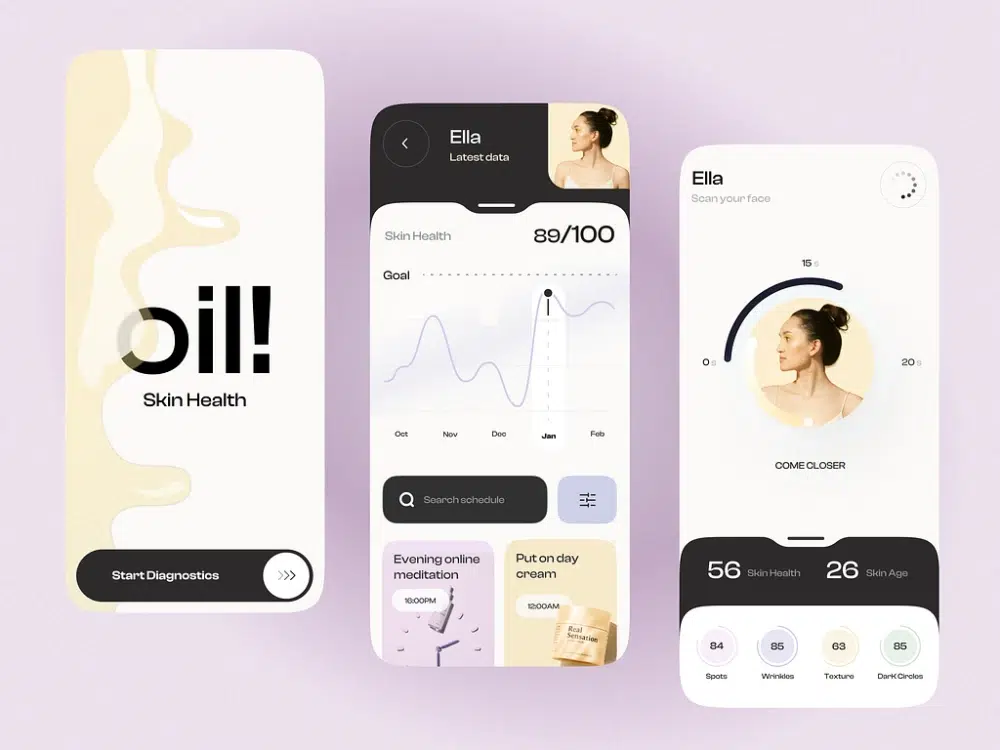 With more than 1000 skilled IT specialists on the ground in more than 35 cities around Europe, the United States, Asia, Australia, and Africa, Positive Thinking Company is a multinational independent tech consultancy organization that serves clients of all sizes. They think cooperation makes the world a better place. We can supply end-to-end technological solutions thanks to their distinctive open ecosystem model. They rely on a broad range of knowledge, including apps and platforms, security, cloud, data and analytics, hyper-automation, and digital workplace.
This can prove that Positive Thinking Vietnam is undoubtedly on the list of top healthcare app development companies.
10. Synodus
The last company on the top healthcare app development companies is Synodus. The 2019-founded company Synodus provides software development and IT consulting services. They started out as a tiny tech lab and have since developed into a premier tech supplier, helping businesses and corporations all over the world to improve performance and gain a competitive advantage.
The Synodus team helps clients establish innovative strategies and get real outcomes by utilizing cutting-edge technologies. Their dedication to their work and the effects it has on clients and communities sets them apart from other teams.
Above is Top 10 healthcare app development companies in Vietnam for you to choose and decide which company suits the best for your project and business.
Savvycom – Your Trusted Tech Partner
From Tech Consulting, End-to-End Product Development to IT Outsourcing Services! Since 2009, Savvycom has been harnessing the power of Digital Technologies that support business' growth across the variety of industries. We can help you to build high-quality software solutions and products as well as deliver a wide range of related professional services.
Savvycom is right where you need. Contact us now for further consultation: