Learn More About The Top 10 IT Companies In Vietnam
In an increasingly digital and connected world, it's vital for businesses to navigate the rapidly evolving landscapes of technology. Necessity often dictates seeking strategic partnerships that not only add value to the business but also act as an extension of the team, providing unmatched skill, efficiency, and innovation. One such opportunity that is becoming impossible to ignore is Information Technology (IT) outsourcing, and when you zoom in on the global map of top outsourcing destinations, you'll find an emerging star – Vietnam.
The world today is stepping into the 'Vietnamese era' of IT outsourcing, and it's crucial for businesses to understand why this shift is not just beneficial, but potentially game-changing.In this article, we will explore the multifaceted reasons behind why choosing Vietnam for your IT outsourcing needs is not just a good choice, but indeed an exceptional one and name some of the best IT Companies in Vietnam.
Vietnam was consistently ranked in the top destinations for IT outsourcing by Tholons Global Services Index. In 2019, Ho Chi Minh City and Hanoi secured places in the top 20 of the "Top 100 Outsourcing Destinations" list.
The IT industry in Vietnam had been growing rapidly with a growth rate of 25-35% per year, according to the Vietnam Software Association (VINASA).
The country was home to more than 30,000 IT companies, including multinationals like Intel, IBM, and Samsung, which have set up operations there.
It was reported that over 80% of IT companies in Vietnam were involved in outsourcing in one form or another.
Vietnam's tech talent pool was expanding rapidly, with about 100,000 engineering graduates entering the market every year.
Top 10 IT Companies in Vietnam
From being a vibrant, culture-rich Southeast Asian nation to now becoming a formidable powerhouse in IT outsourcing, Vietnam has woven a success story that's nothing short of inspirational. The nation has been able to seamlessly combine its inherent strengths, like a robust education system and youthful population, with a strategic focus on technological advancement. This potent combination has positioned Vietnam as a leading choice for IT outsourcing, yielding immense benefits for global businesses.
1. Savvycom
Savvycom is a leading software development and outsourcing company based in Vietnam. We offers a wide range of services, including digital transformation consulting and software solutions in various industries such as finance, healthcare, and retail. With headquarters in Hanoi and representative offices in Ho Chi Minh City, the USA, Australia, and soon Thailand Savvycom aims to leverage engineering resources in Vietnam to empower businesses worldwide with the power of technology.
Savvycom's achievements include being recognized as one of the top IT outsourcing companies in Vietnam and receiving over 100 endorsements from clients, including Fortune 500 companies. The company has also formed strategic partnerships with technology giants like Apple, AWS, and Microsoft, and it takes pride in being an accredited Apple Consultants Network Partner in Vietnam.
A few highlighted services from Savvycom:
Dedicated Development Team: Savvycom provides independent software developers for internal projects, focusing on effective communication processes and detailed development phases.
Digital Transformation Solutions: With over 13+ years of experience, the company's tech-savvy experts offer game-changing advice for businesses looking to undergo digital transformation.
Blockchain Solutions: Savvycom facilitates the adoption of blockchain-powered business networks across industries by creating commercial/incentive models for all stakeholders.
Web Application Development: The company stays up-to-date with the latest front-end and back-end web development technologies to create high-quality web applications in a dynamic business environment.
Mobile App Development: Recognized as one of the top 30 global app developers, Savvycom has extensive experience in creating feature-rich and high-performing mobile apps for iOS and Android platforms.
Custom Software Development: Savvycom designs unique and innovative digital products to help businesses achieve their goals and increase value, customer base, and profitability.
Customized Enterprise Solutions: The company's enterprise management solutions offer robust capabilities for application monitoring, network and infrastructure management, storage management, and service delivery and compliance.
Cloud & DevOps: Savvycom provides essential cloud technologies, including AWS, Google Cloud, and Azure, along with DevOps solutions to enhance cost-effectiveness and efficiency.
About Ms. Van Dang – CEO of Savvycom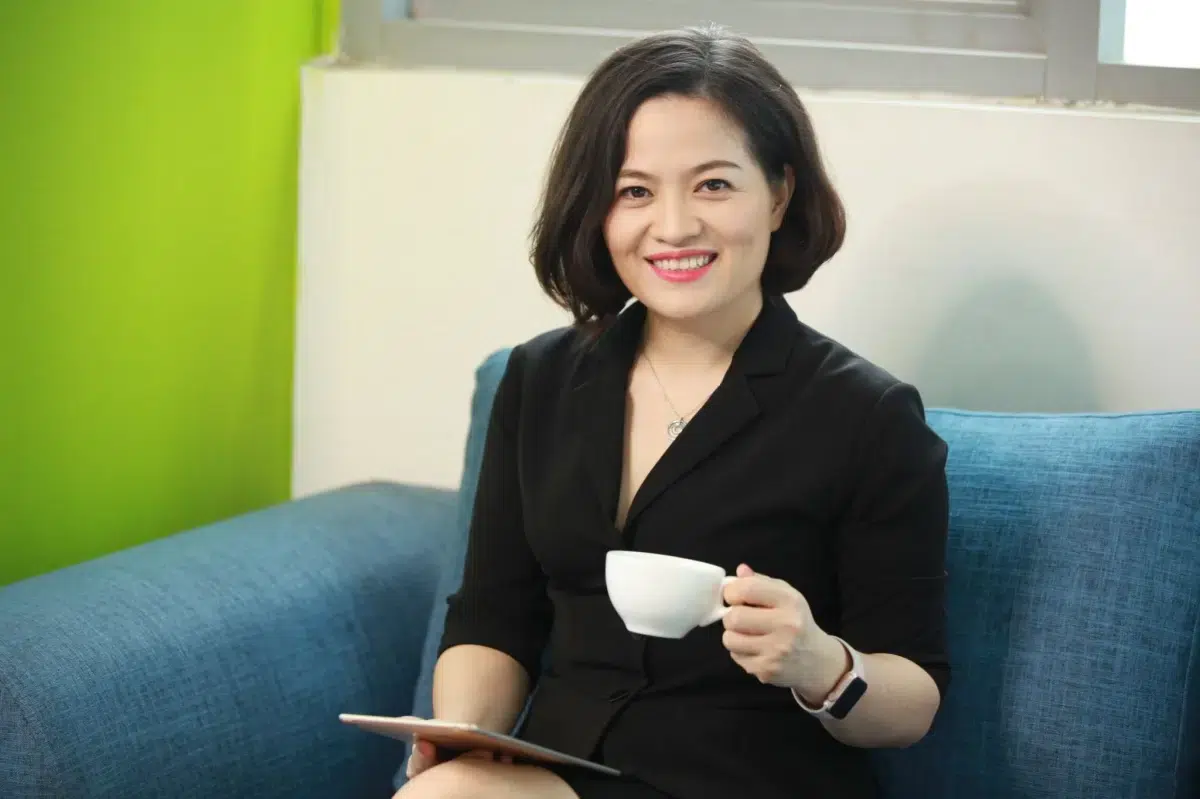 Dang Thi Thanh Van, born in 1980, is an accomplished entrepreneur with a strong background in technology. After completing her Bachelor of Computer Science from the University of Sydney, Australia, she returned to Vietnam with the belief that Vietnamese IT engineers could provide top-quality services to meet global demands. Fueled by her vast IT knowledge and skills, she co-founded Savvycom, bringing together Vietnam's leading IT strategists and experts.
Under her leadership, Savvycom has achieved significant milestones, including being recognized as one of the top 30 global mobile application companies and securing a place in the Apple Consultants Network. Dang Thi Thanh Van's vision and determination have contributed to the company's continued success and reputation as a leading Agile software outsourcing company in Vietnam.
Besides her contributions to Savvycom, Dang Thi Thanh Van is actively involved in various organizations and initiatives. She holds prominent positions, such as Vice President of Vietnam Alliance of Digital Technology Enterprises (VNITO) and Vice President of Hanoi Women Entrepreneurs Association. She is also a member of the Steering Committee of the Aus4Innovation program.
Have a Project Idea in Mind?
You are more than welcome to contact our Partnership Manager for a free consultation.
2. FPT
FPT Corporation, officially known as Công ty Cổ phần FPT in Vietnamese, is among the largest information technology service company in Vietnam. It has a diverse range of businesses focusing on information technology, telecommunications, and education. The company was founded on September 13, 1988, as The Food Processing Technology Company, operating in the fields of drying technology, information technology, and automation technology. Over the years, it evolved and was renamed The Corporation for Financing and Promoting Technology (FPT), specializing in information technology.
A few highlights from FPT:
FPT's core business revolves around providing IT solutions and services, telecommunications services, and digital content services. They offer various technology-related services, including software development, system integration, IT services, software outsourcing, and more. Additionally, FPT is known for its strong focus on education, running FPT University, which was the first licensed cooperate university in Vietnam.
Their future plans include a strategic shift towards becoming a digital transformation (DX) service provider, focusing on emerging technologies like Artificial Intelligence (AI), Big Data, Cloud Computing, and Internet of Things (IoT). The company aims to continue pioneering in digital transformation and developing technology solutions in various sectors, such as smart transportation, smart healthcare, and e-government.
3. Sotatek
SotaTek is a prominent company based in Vietnam that specializes in Software Development and offers a range of IT services. It is a part of Sota Holdings, a global Software Development as a Service (SDaaS) and IT Consulting group, with international offices in Vietnam, the US, Australia, and Japan. The company aims to provide data-driven and innovative digital transformation approaches to its clients, enabling sustainable growth for enterprises of all sizes.
SotaTek boasts a dedicated and highly professional team of more than 600 talents, comprising IT consultants and developers with deep expertise in their respective domains. Their team is determined and enthusiastic about providing state-of-the-art IT services to help clients digitally transform and achieve business success.
A few highlights from SotaTek:
Blockchain Solutions: SotaTek offers development services related to NFTs, DEX, CEX, eWallet, ICO/IEO/STO, and Smart Contracts leveraging Blockchain technology.
Custom Software Development: The company delivers full-cycle services that cater to all aspects of custom software development, with a focus on user-centric platforms.
Mobile App Development: SotaTek offers agile development, cross-platform development for wearables and smart devices, flexible frameworks, and mobile app testing to ensure excellent functionality.
Website Development: They provide services in custom website development, front-end UI/UX design, and back-end API integrations tailored to specific business needs and goals.
4. SmartOSC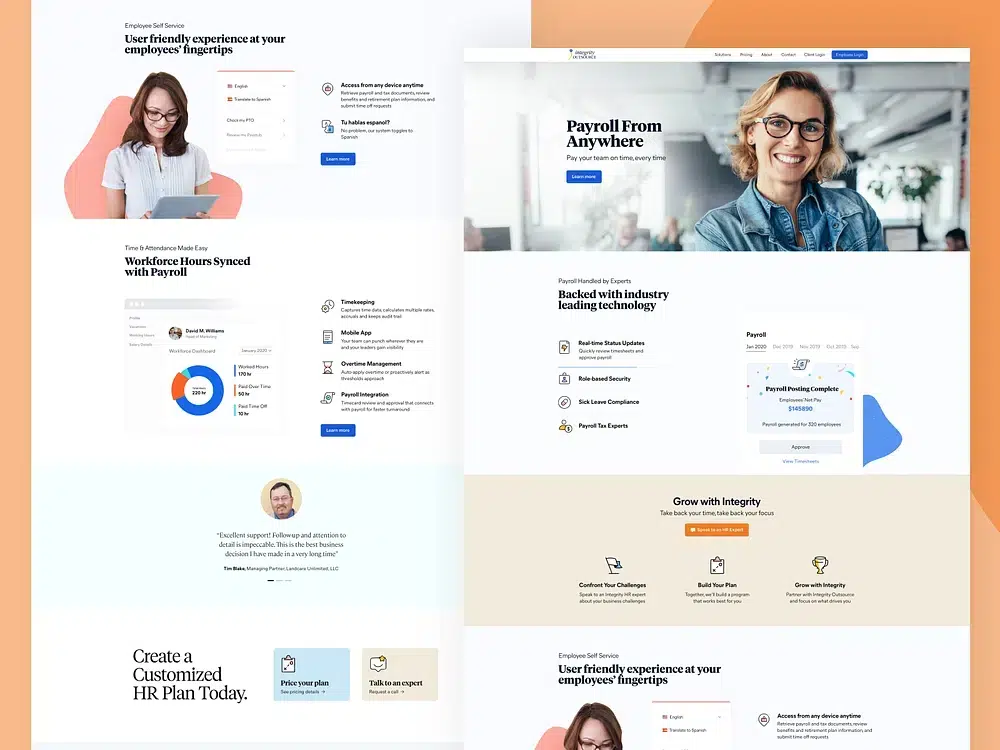 SmartOSC is a leading company in Vietnam that specializes in providing multi-channel e-commerce solutions on a global scale. Founded in 2006, the company has grown significantly and now has over 500 experts in the IT field, operating across eight representative offices in six countries, including the United States, Australia, Singapore, Japan, Thailand, and Vietnam. SmartOSC is at the forefront of digital transformation and has played a pivotal role in launching over 1000+ eCommerce websites with more than 100 partners worldwide since its inception.
The company aligns with trusted technology platforms to curate digital solutions for its clients. Some of the solutions offered by SmartOSC are:
Digital Commerce: Creating high-performing digital platforms.
Digital Transformation: Transforming businesses from the inside out.
Application Development: Expanding capabilities through digital experiences.
Cloud: Implementing efficient and optimized cloud architecture.
Fintech: Revolutionizing the finance industry.
5. Rikkeisoft
Rikkeisoft is an IT company based in Vietnam that has been empowering global enterprises since 2012. The company focuses on providing cost-effective digital innovation and dedicated offshore software engineers to assist clients of all sizes in adapting to and implementing digital technologies. Rikkeisoft serves a wide range of business verticals and has earned the trust of more than 500 companies worldwide.
A few highlights from Rikkeisoft:
Services: Rikkeisoft offers cost-effective digital innovation and provides dedicated offshore software engineers to help clients with their digital transformation initiatives.

Locations: Rikkeisoft has a presence in multiple countries, including Japan, Vietnam, the USA, and Thailand.
6. VMO Holdings
VMO Holdings is a reputable IT company based in Vietnam that specializes in providing comprehensive software development services and solutions. The company has been operating since 2012 and has accumulated over 10 years of domestic and international IT experience. They have successfully handled more than 250 projects for over 40 big brands across 11 countries. VMO Holdings serves clients in various sectors, including Start-ups & Innovation, Business Automation, E-commerce, E-Health, E-Government, E-Learning, Financial Technology, and Media & Entertainment.
A few highlights from VMO Holdings:
Services: VMO Holdings offers a wide range of IT services, including software development, web development, web design, mobile app development, DevOps, Internet of Things (IoT), Artificial Intelligence (AI), and Machine Learning.
Global Presence: VMO Holdings has a strong presence, with over 800 employees working across six offices in Hanoi, Vietnam, and additional branches in Japan and the USA.
Certifications: VMO Holdings has achieved the CMMI Level 4 and CMMI Level 5 certifications, indicating a commitment to process improvement and quality management.
7. CMC Global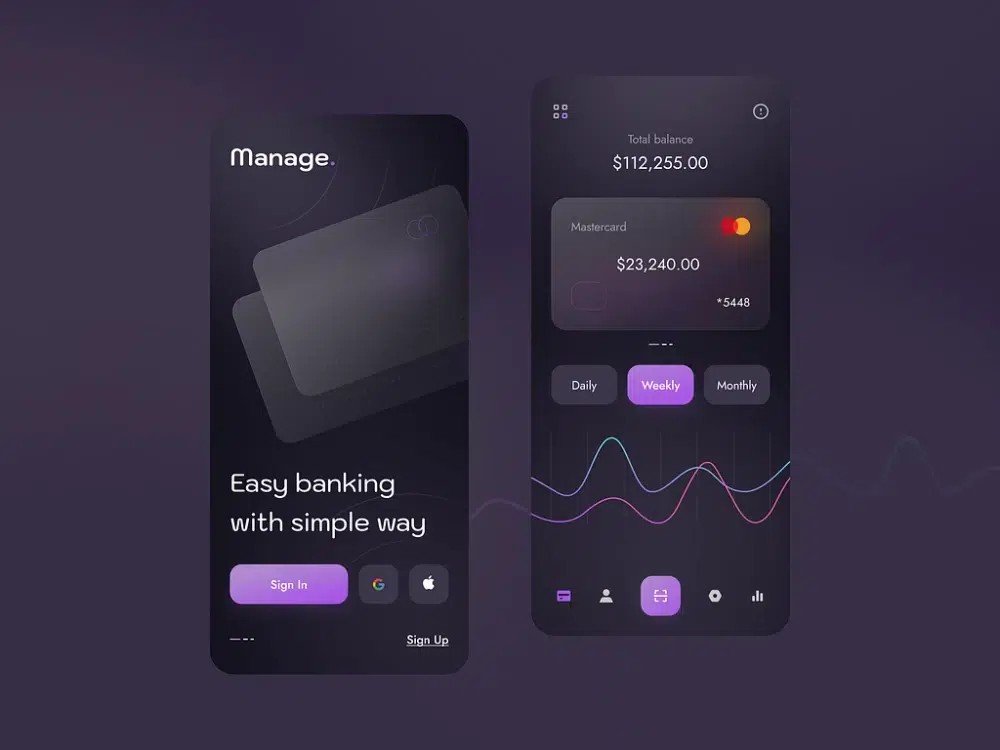 CMC Global has been in operation since 1993 and has over 25 years of experience in the ICT (Information and Communications Technology) field. It operates as a limited liability company (Công ty TNHH) and focuses on providing high-quality technology products and services to the global market. The company provides a variety of services, including traditional application services, management services, data conversion, testing, and consulting services in areas such as SAP ERP, SAP S/4HANA, and Microsoft Dynamics CRM.
A few highlights from CMC Global:
Global Recognition: CMC Global was recognized as an AWS Advanced Tier Services Partner in June 2023, highlighting its excellence in aiding businesses in their digital transformation journeys using Amazon Web Services (AWS) cloud computing technologies.
Team and Expertise: The company boasts a team of over 100 AWS-certified engineers, demonstrating their technical expertise in deploying successful AWS solutions for clients.
Looking For a Dedicated Team?
A Dedicated Team might be the best solution in your case. Get in touch with us and we'll help you choose the best IT outsourcing model based on your business needs and requirements.
8. Orient Software
Orient Software is a prominent player in the IT industry, operating since 2005. With over 16 years of experience, the company has become a trusted partner for hundreds of global customers seeking software development services. The company offers a diverse range of services, including web app and mobile app development, AI (Artificial Intelligence), IoT (Internet of Things), Machine Learning, and Data Science solutions. They prioritize quality and customer satisfaction in all their projects.
A few highlights from Orient Software:
Global Reach: The company operates internationally with 10 branches around the world, making it a leading international software outsourcing company in Vietnam.
Talent and Growth: Orient Software has a workforce of over 350 skilled and motivated employees, with a vision to expand to 1,000 talented professionals by 2025. They have received recognition as one of Vietnam's best IT companies in 2021 and listed among the Top 500 High Growth Companies in the Asia Pacific by Financial Times in 2022.
9. NashTech Vietnam
NashTech has been operating for over 20 years in Vietnam and has grown significantly. It started with a small office in 2000 and now has nearly 2,000 professionals working in the technology sector in Vietnam. NashTech operates in four key business areas, including solution consulting and software development, business process solutions, application maintenance and technical support, and quality management and testing.
A few highlights from NashTech Vietnam:
Business Areas: NashTech operates in four key business areas, including solution consulting and software development, business process solutions, application maintenance and technical support, and quality management and testing.
Solutions: NashTech provides various solutions, including harnessing the power of data, artificial intelligence, modernizing core systems, optimizing operations, and automating processes to help businesses achieve their goals.
10. Saigon Technology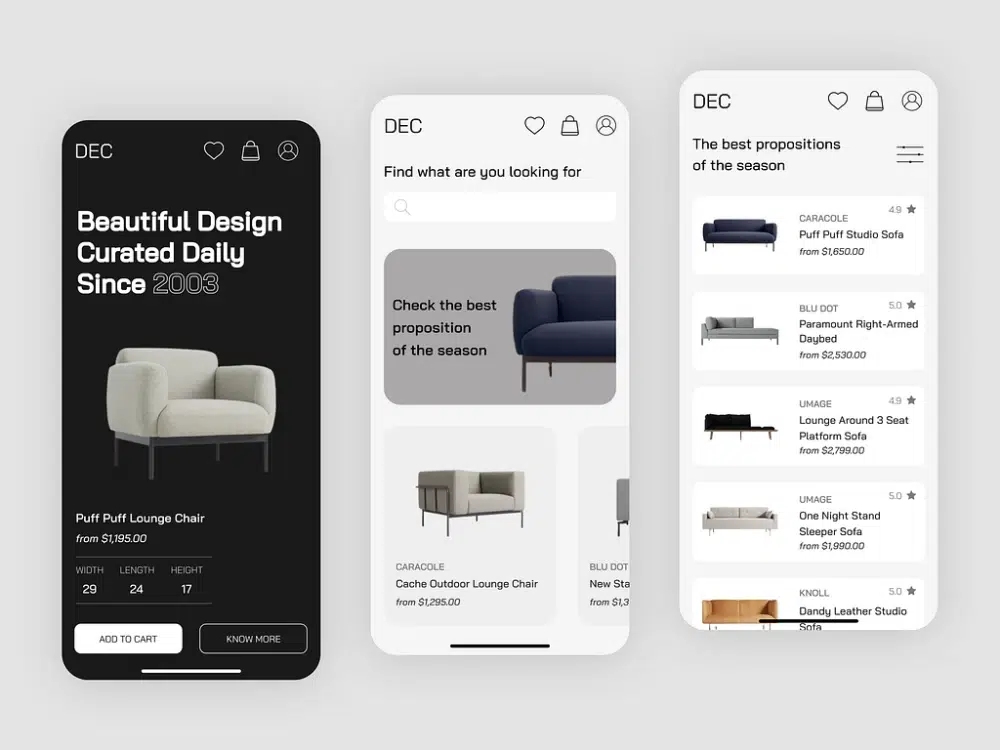 Saigon Technology is a leading Agile software outsourcing company, established in 2012. It operates in Ho Chi Minh City and Da Nang, Vietnam, with a team of over 270 top-tier software engineers. The company has received certification of excellence in software development and is among the 15 best Agile software outsourcing companies in Vietnam, recognized by The Vietnam Software Association in 2019 and 2020.
Saigon Technology offers a wide range of software outsourcing services, including custom application development, web application development, mobile application development, and offshore software development. They serve clients in various industries such as e-finance, e-business, healthcare, and media.
A few highlights from Saigon Technology:
Experience and Expertise: With over 10 years of experience, Saigon Technology has gained expertise in technologies like .NET, PHP, Java, and Mobile Application Technologies.
Company Growth: Saigon Technology has rapidly grown to have offices not only in Vietnam but also in countries like the USA, Australia, Singapore, and Switzerland.
Services and Solutions: The company offers a range of IT services, including software development, offshore development centers (ODC), website design/development, and web application development.
Best Vendor Selection Criteria for IT Outsourcing Partner
When selecting an outsourcing partner for your business, it's crucial to consider multiple factors to ensure a successful partnership. These criteria not only help in choosing a suitable vendor but also lay the foundation for a productive and beneficial relationship. The following are some key criteria to consider:
Experience and Expertise: The outsourcing partner should have substantial experience and expertise in the field. They should have a solid track record of successful projects and satisfied clients in your industry.
Quality of Work: The quality of work provided should meet or exceed your expectations. Quality indicators can include process control, certifications, client testimonials, and their use of best practices.
Scalability: The vendor should be capable of scaling their services to match the growth of your business. This will ensure they can meet your needs as your business expands.
Communication: Effective and clear communication is essential for managing outsourced projects. The outsourcing partner should be responsive, offer regular updates, and be able to understand and meet your needs.
Pricing Structure: The pricing structure should be competitive and within your budget. It should provide good value for the services rendered.
Cultural Fit: The vendor's corporate culture should align with your own. This includes work ethic, operating hours, language proficiency, and business practices.
Reliability: The outsourcing partner should have a proven record of reliability. This includes delivering on time and meeting project requirements consistently.
Security Measures: The vendor should have robust security measures in place to protect your sensitive data and intellectual property.
Legal Compliance: The outsourcing partner must comply with all relevant laws and regulations, both locally and internationally, particularly if dealing with data protection, labor laws, and industry-specific regulations.
Technology: The vendor should have advanced and suitable technology tools to deliver services effectively and efficiently.
Reputation: The vendor's reputation in the market should be positive. Reviews, ratings, testimonials, and client references can be used to check reputation.
Risk Management: An outsourcing partner should have solid risk management strategies in place to handle potential issues or disruptions that could affect the delivery of services.
Flexibility: The vendor should be adaptable to your changing business needs and should be able to modify their service delivery accordingly.
Project Management: Good project management skills are essential. The vendor should have effective processes and systems in place to manage projects, track progress, handle issues, and ensure successful completion.
Savvycom – Your Trusted Tech Partner
From Tech Consulting, End-to-End Product Development to IT Outsourcing Services! Since 2009, Savvycom has been harnessing the power of Digital Technologies that support business' growth across the variety of industries. We can help you to build high-quality software solutions and products as well as deliver a wide range of related professional services.
Savvycom is right where you need. Contact us now for further consultation: