A Complete Guide to Nearshore Software Development
It's official: in-house teams are becoming less vital for businesses. Modern companies are open to hiring outsourced development teams. In fact, they often delegate some projects to freelancers, not only other companies. Outsourcing helps them save costs and time, and stay productive.
On the other hand, outsourcing may bring some troubles — language barrier, timezone issues, and poor management. In this post, you'll learn the pros and cons of nearshore software development and ways to deal with possible issues.
What Is Nearshore Software Development?
Nearshore outsourcing means that you delegate software development or certain tasks to companies located in geographical proximity to your country. When you hire a nearshore company, the difference between you and the contractor should be from 1 to 3 hours. This way, you have minimal time difference and no communication barriers with a contractor.
Besides, personal visits are no longer an issue. For example, a flight from Berlin to Tallinn takes two hours. So, if you're hiring a team from Central Europe it'll take you a day or two to take a plane to Estonia, discuss a project with the development team, and return back home.
Why Consider Nearshore Software Development Services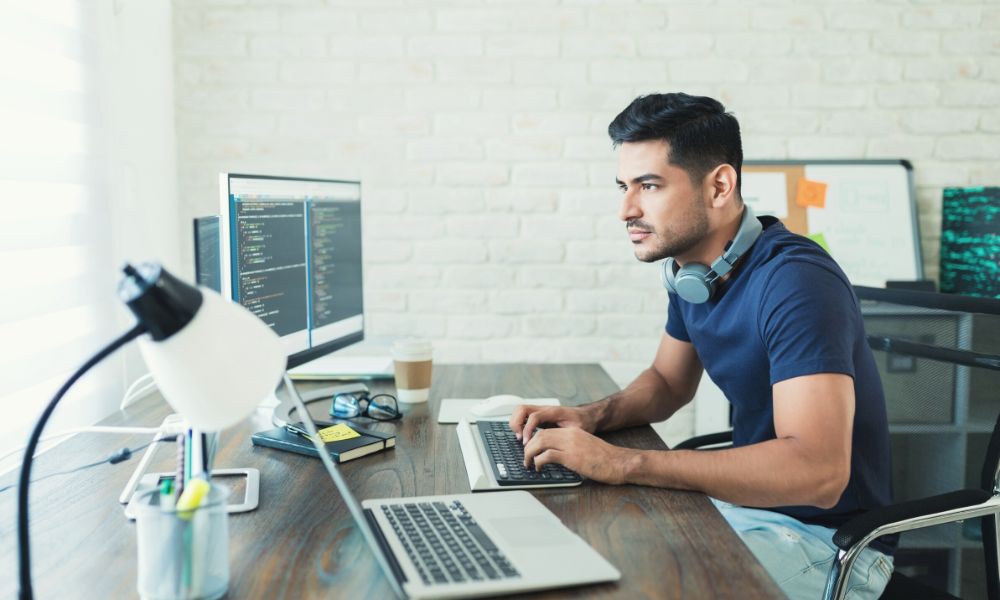 Despite obvious advantages, nearshore outsourcing may not suit every company. Underneath, I've spelled out the indicators telling that your company should consider nearshore outsourcing.
Budget Limitations
If you're on a budget, nearshore software outsourcing is a great option for cutting some expenses as there may be no affordable providers in your region.
On the contrary, if you're not limited in the budget for hiring software engineers, you may want to consider expanding an in-house team with more talents. In any other case, nearshore software development companies will be the right choice.
Plans for the Future
Sometimes it's better to have your own team of developers. If you're planning to build several applications, teamwork gained during the first project can play a vital role throughout the development process. However, a single project doesn't require you to keep a full team under the roof of your office. A nearshore development team can build an application and maintain it for as long as you need. So, there's no need to spend costs on office rent and salaries.
Location
Among all of the outsourcing approaches, nearshore development depends on your position the most. While choosing an outsourcing company, you should take into account the number of qualified specialists in the country.
For example, if you're an entrepreneur from Norway and looking into outsourcing, you'd be better off hiring an Estonian nearshore team rather than some Indian or Philippine offshore company. The reason is that Estonia is only an hour ahead of Norway, while India is 5 hours, and the Philippines 7 hours.
Lack of Developers
When working on a huge and fast-growing project, chances are you'll need more developers. Nearshore outsourcing is a good option in this case. You can delegate a part of the project to an outsourcing company for taking the load off your main team. Outsourcing was key to the success of some well-known companies. I'll cover some examples later on.
Advantages of Nearshore Software Outsourcing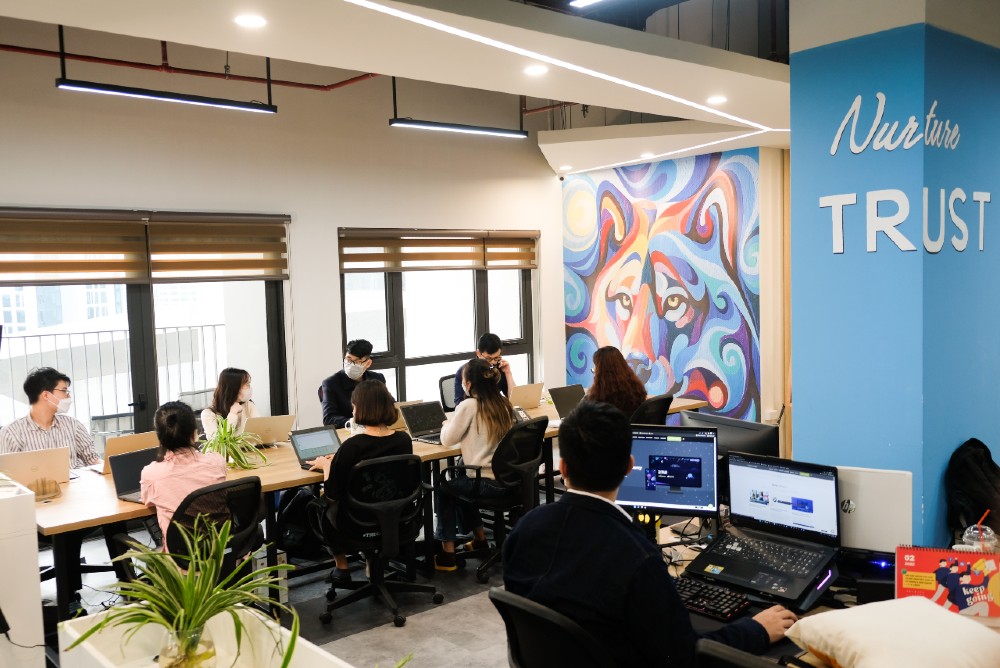 As you can see, nearshore software outsourcing has great potential and can be a way out for a number of companies. So it's high time to outline the advantages of nearshore software outsourcing.
Cost-Effectiveness
That's not a secret that businesses apply to outsource methods to cut expenses. What's more, you don't have to hire developers, pay wages, rent an office, and provide employees with hardware and software. Due to the fact that common outsourcing countries are developing ones, the pricing can be significantly lower than in developed countries.
Closer Collaboration
Another advantage of cooperation with a nearshore software company is the short distance between both of you. With the development of technologies, the world's becoming smaller and you can solve most of the problems via phone. But sometimes your physical presence may be required, so there's no other choice but to book a flight with your partner. However, Western European entrepreneurs can take a flight to Central European associates in 2-3 hours.
In addition, nearshore companies are a great option for those who want to hold meetings or arrange online conferences often.
Similar Regulations
While building an application, you will face some regulations you have to comply with. For example, if you are focused on the European market, you'll have to follow the GDPR (General Data Protection Regulation). There's another set of rules for residents of California called CCPA (California Consumer Privacy Act). Remember: make inquiries if the company knows how to comply with the required policies!
Before drawing up a contract you have to make sure that company knows how to follow the rules defined by your region. Violating CCPA and GPR can lead to heavy fines, so take this point very seriously.
Minor Timezone Difference
Alongside geographical location comes a difference in the timezone. If you ever heard about offshore development, then you should know that the time gap may become a problem. Clients from the USA often can't get in touch with Project Managers from India or the Philippines.
When the clock shows 9:00 AM for US citizens, Indians are already leaving their working places because it's 6:30 PM for them. Thus, communication issues may happen.
Things are completely different with nearshore software development services. Washington, DC, is only two hours ahead of Mexico City. The difference is even less for Сentral and Western European countries with a difference in time with Kyiv of only one hour. Thus, you can hold online conferences at a suitable time for both sides, and you won't experience jet lag after long flights.
Experienced Talents in No Time
Actually, this advantage can be applied to any outsourcing type, but still. The point is you don't have to spend weeks looking for qualified talents among all of the CVs. These actions require you to have an HR department.
The nearshore software development means that the provider already has a team of nearshore software developers who have worked on multiple projects together. It kills two birds with one stone: communication between team members and working experience.
If you need more programmers for the development of additional features, nearshore software companies will allocate more talent as you scale.
Looking For a Trusted Tech Partner?
We'll help you decide on next steps, explain how the development process is organized, and provide you with a free project estimate.
Disadvantages of Nearshore Software Services
Despite all the positive sides of nearshore software development, there are some drawbacks as well. But, nothing can be flawless, right?
Offshore Outsourcing Is Cheaper Than Nearshore
Leaving all the negative points of offshore aside, it still provides the lowest rates. Depending on your location, you can still find affordable options that can match the price of an average, but this will rather be an exception than a rule. So, if there are no cheap providers in your region, you should think about hiring a software development company.
Lack of Companies
If nearby countries aren't IT-oriented, it is recommended that you hire an experienced offshore software development company.
Sure, any country has its software development companies, but the quality that no-name companies deliver will be quite different from well-known outsourcing destinations like Estonia or Vietnam. For that reason, sometimes it's better to choose an offshore company with a number of reviews than a questionable nearshore provider.
Hard to Verify Skills & Competencies
It's tricky to find a trustworthy partner to perform your development responsibilities, especially if you're working with someone in another country. This is the case for both nearshore and offshore outsourcing. Even if you've done your homework and identified a team that appears to be capable of handling your project, verifying their level of knowledge or experience might be difficult.
Periodic Monitoring
That's a common flaw in outsourcing. Since you've hired a remote group of developers, you have to get in touch with a contractor from time to time. Luckily, it's relatively easy to hold meetings with nearby countries. At Savvycom, we always arrange our conferences at a time appropriate for our customers. However, if some issues require your physical presence, flights can still be exhausting and time-consuming.
Top Favorite Examples of Outsourced Software
Outsourcing is a universal practice. Even world-leading companies hire outsourcing companies to save funds and properly distribute the load on in-house developers.
Skype
Back in the days when Skype was taking its shape, founders used a nearshore software development model for the backend and website. Features we love the most, like video conferences, message, and file transferring were actually developed by the Estonian group of developers. This approach made Skype the primary tool for business and personal conferences over the world.
Slack
Another outstanding example of nearshore outsourcing is Slack. This software simplified corporate messaging for a number of companies, but it lacked an attractive design. So, it was decided to hire a Canadian design company for creating a logo, web, and mobile app design. Now Slack is considered to be the app that feels, looks, and sounds different. The combination of delightful design and useful features resulted in a global revenue of $401 million.
Opera
Opera originated as an internal project of the Norwegian telecommunication company — Telenor. Soon after its release in 1994, it became a standalone project with its own company and rights. The most interesting thing is that Telenor didn't focus the efforts of the main office on this project. Opera was written in C++ by developers from 24 different locations all over the world. Telenor used outsourcing to cut losses in case of failure. But it turned out quite the opposite, Opera became one of the top-rated web browsers in the world.
It's clear that nearshore software services reached far into the IT industry. The advantages of nearshore development are too significant to ignore. The only thing you have to do is to find a reliable provider that'll fulfill your expectations.
Savvycom Expertise
Savvycom is an experienced software development company with headquarters in Central Europe, Estonia. Our competence comprises delivering top-quality software solutions to startups and all-scale businesses using cutting-edge technologies for 10+ years.
We provide IT-related services and digital product creation from scratch. They help our clients optimize workflow productiveness, overcome companies' internal challenges, and obtain competitive benefits. By choosing us, our partners are ensured with a row of benefits:
Free initial project estimation with no hidden payments or additional fees from our Sales Managers
Three flexible cooperation models are suitable for every case: dedicated team, fixed price, time & materials
Rapid software architecture process's elaboration
Product quality assurance and control at every creation phase
Nearshore outsourcing entails delegating software development or certain duties to companies based in close proximity to your country. When hiring a nearshore company, the time gap between you and the contractor should be between one and three hours.
Hiring developers from a nearshore development center is referred to as nearshoring (situated in the adjacent region as well). Offshoring, in turn, is outsourcing to a country that is geographically distant.
Nearshore software development brings specific advantages to a company:
Cost reduction for software development projects
More convenient communication thanks to close distance and little to no time difference
Similar regulations allow the service provider to better comprehend your country's rules
Access IT talents in no time since the software developer already has a professional team to take care of your project
While examining prospective partners, evaluate their websites and other online resources, such as Medium blogs and case studies, and seek for:
Technical and industrial expertise: Verify that their developers have the necessary expertise. Look to see if they've worked in your industry or produced similar items in the past.
Models of software development that are now available include: Not all outsourcing companies provide nearshore services.
Customer track record: Case studies, success stories, and customer testimonials are strong markers of client satisfaction.
Business culture: Check out Glassdoor to see how developers feel about their employers. Nearshore organizations with a strong developer culture have greater retention rates and more engaged employees.