Savvycom New Hanoi Office Celebration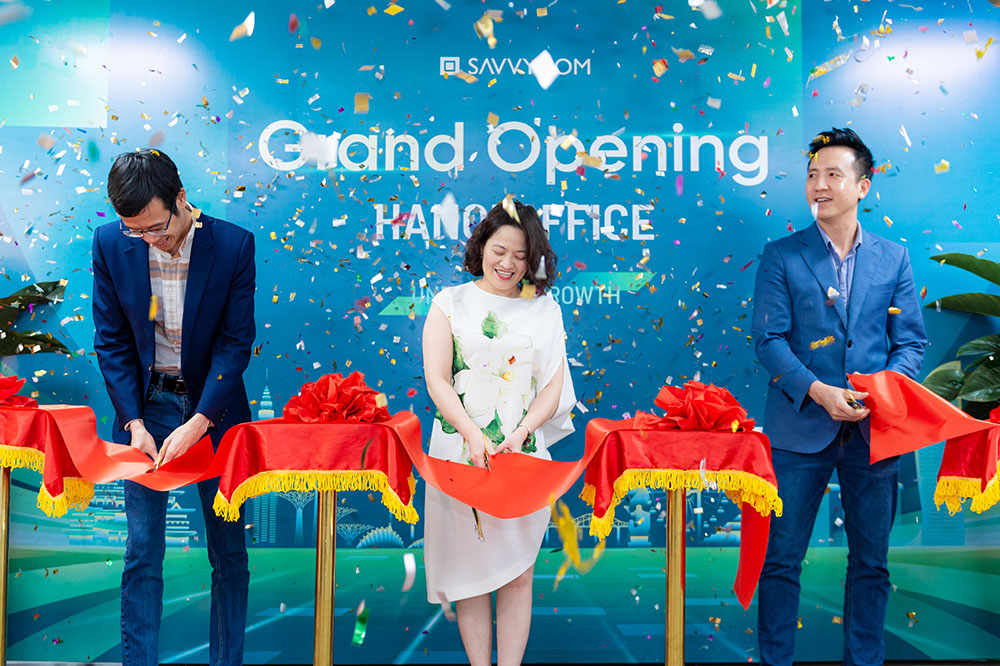 On Friday, April 14, Savvycom's Hanoi Office Opening Ceremony took place successfully with the participation of the Board of Directors and all company employees. This second office opening event in Hanoi symbolizes a new milestone in Savvycom's development as it strives to reach 1000 employees by 2025 and improve the quality of the services and products offered to clients. Savvycom's new Hanoi office is on the 10th floor, Viet A Building, No. 9 Duy Tan Street, Cau Giay.
We would like to extend our sincere appreciation to the guests who attended this opening event, as well as to the organizations and partners who have helped Savvycom become one of the foremost technology companies in Vietnam and the Asia region. Your companionship and support have motivated the Savvycom team to continually learn, research, and strive to accomplish better results.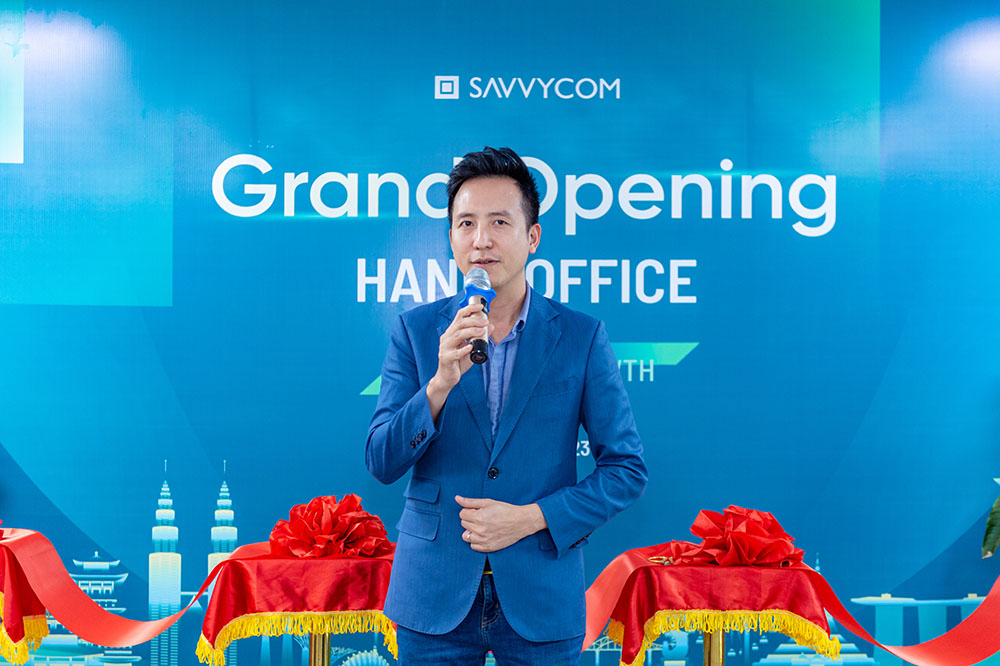 On behalf of Savyvcom's Board of Directors, Mr. Nguyen Quang Hung – Software Production Director shared his thoughts and feelings when witnessing the ribbon-cutting ceremony to inaugurate the new Hanoi office: "On behalf of the leadership board Savvycom, I would like to thank everyone who was present today to celebrate a new milestone of the company. With over 14 years of operation, Savvycom has constantly been growing and I feel very proud to see Savvycom. each day witnessing important milestones of the company. Today marks the growth of Savvycom in all aspects, the result of persistent and united efforts toward the company's long-term goals. In the future, I am confident that Savvycom will achieve many more important milestones. Finally, I wish Savvycom and all Savvyers to strive further, together towards the goal of becoming a leading IT company in ASEAN."
Savvycom sees a strong growing market and abundant and highly specialized human resources as favorable factors for the company to continue to improve its service offerings, concentrating particularly on sectors that include fintech, healthcare, e-commerce, artificial intelligence, blockchain, and cloud. Savvycom intends to continue expanding and strengthening its position in the IT industry domestically and internationally, with its sights set on the ASEAN area and beyond.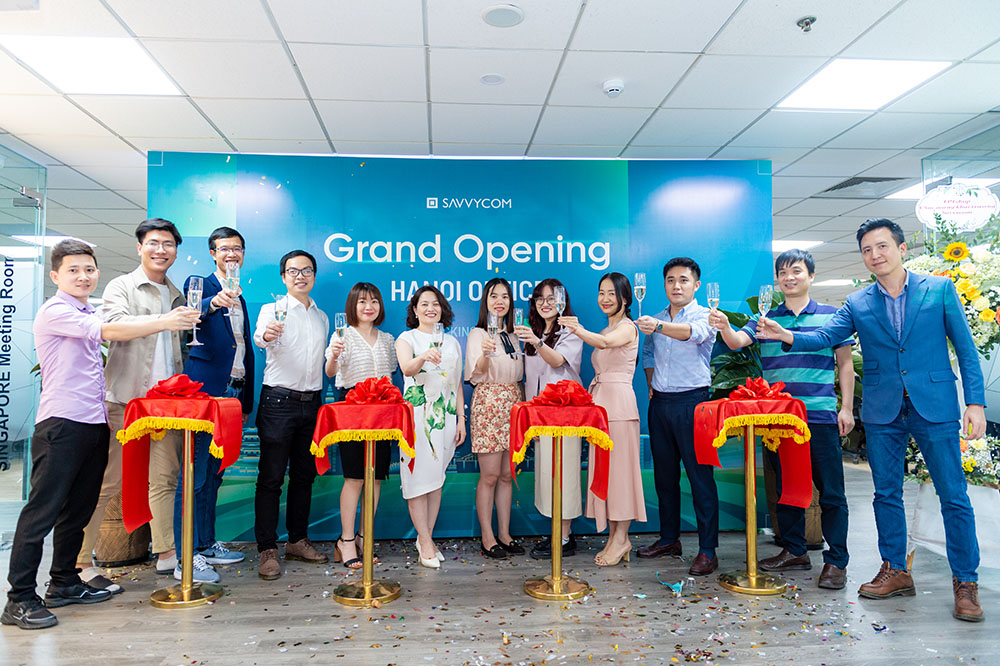 The Hanoi office's theme is a mix of Indochine and industrial styles, giving it a dynamic and modern vibe, at the same time retaining the elegance of our culture. To create emphasis for the work area and stimulate the creativity of Savvyers, this office has been adorned with interlacing Indochinese patterns and spectacular and provocative artworks. Following the inauguration, the members had time to explore their new working space.
These photos captured the delight and excitement of Savvycom's employees during the office's grand opening ceremony, let's check them out:
Savvycom – Your Trusted Tech Partner
From Tech Consulting, End-to-End Product Development to IT Outsourcing Services! Since 2009, Savvycom has been harnessing the power of Digital Technologies that support business' growth across the variety of industries. We can help you to build high-quality software solutions and products as well as deliver a wide range of related professional services.
Savvycom is right where you need. Contact us now for further consultation: