Savvycom x Vietnam Commercial University | MoU Signing Ceremony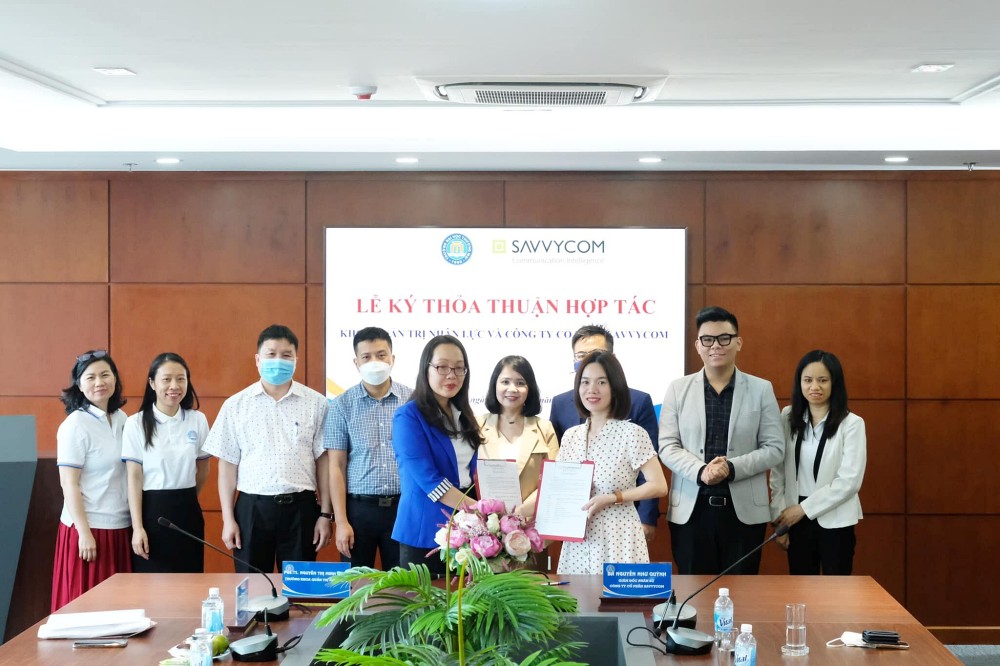 In the morning of April 24th 2022, Savvycom participated in the "MOU Signing Ceremony between Faculty of Human Resource Management and Savvycom" at Vietnam Commercial University (TMU). This aligns with our long-term goal to develop a high-quality human resource in Vietnam's technology market.
The Faculty of Human Resource Management has been one of Vietnam Commercial University's top academic faculties, as well as a graduate and postgraduate training division that meets the government standard and strives to reach the international standard.
The ceremony was attended by Vietnam Commercial University representatives, including Assoc. Prof. Dr. Nguyen Thi Bich Loan – TMU's Vice-principal, Assoc. Prof. Dr. Nguyen Thi Bich Nhan – Dean of Human Resource Management Faculty, Human Resource Management faculty members and students. "Through our exchanges with Savvycom, we have had a clear understanding of their message and determination to contribute to the community. This is shown through Savvycom's signing and cooperation with universities in many different fields, which is based on the aim to share practical knowledge on the digital transformation. The following signing will be the clearest demonstration of the connection between experiential training and value creation." – Assoc. Prof. Dr. Nguyen Thi Bich Nhan, spoke at the ceremony.
"Besides, the cooperation between faculties and businesses is a crucial factor that TMU has always cherished. This connection will help enhance our education quality, cultivate practical knowledge for students to adapt to employer's strict requirements and competitiveness in the labor market, especially in the current era of digital transformation." – stated by Assoc. Prof. Dr. Nguyen Thi Bich Loan.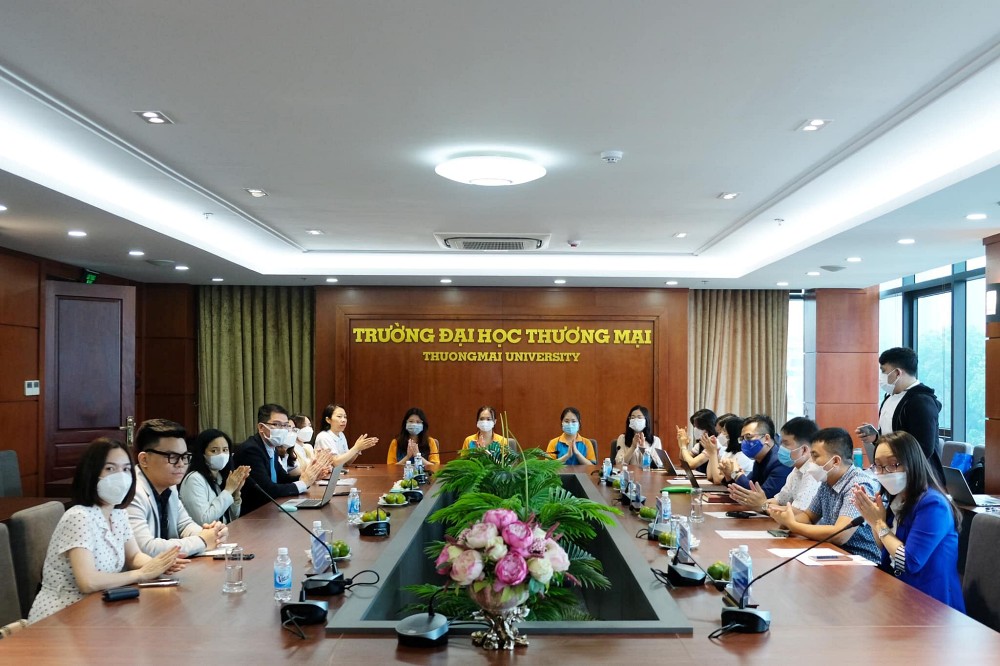 "We are looking forward to supporting and collaborating with students to reach our common goals. Savvycom is committed to accompanying and helping young people in equipping themselves with the suitable skillset to excel in the digital world. This will be illustrated through orientation events, sessions that share practical knowledge from the perspective of businesses." – Savvycom's representative, Ms. Nguyen Nhu Quynh – Chief People Officer, also shared at the ceremony.
After the signing ceremony, Savvycom representatives visited the renovating library with modern and spacious facilities. With the renovation, TMU wishes to promote the reading culture, which is a culture that Savvycom also cherishes. Savvycom also met and talked with members of the Faculty of Economics – Law (one of TMU's oldest faculties). Two sides discussed intimately about their plans and goals in the upcoming future.
These will be solid initial stepping stones that promise a sustainable cooperation, attachment and development between Vietnam Commercial University TMU and Savvycom. Since we understand the potential and importance of human resource management, we guarantee to accompany TMU in enhancing practical education quality, and work towards our goals of building sustainable development of high-quality human resources.

Savvycom – Your Trusted Tech Partner
From Tech Consulting, End-to-End Product Development to IT Outsourcing Services! Since 2009, Savvycom has been harnessing the power of Digital Technologies that support business' growth across the variety of industries. We can help you to build high-quality software solutions and products as well as deliver a wide range of related professional services.
Savvycom is right where you need. Contact us now for further consultation: