Explore the Innovative Ideas for Your Healthcare App [2019 and Beyond]
When famous fitness trainers like Richard Simmons, Susan Powter or Denise Austin ran their fitness shows back in the 90s, they probably didn't imagine a day where everything there is to know about diet, exercise or healthcare, in general, could be compressed into a tiny device called a mobile phone in the form of a mobile app, allowing users to have constant access to the instructions anytime, anywhere. But that's exactly what we've seen in today's world.
As technological development continues to accelerate, the use of mobile app continues to invade deeply into almost all aspects of the economic system; the healthcare industry is no exception:
The global mobile health (mHealth) app market is projected to grow from 28.320 billion USD in 2018 to a whopping 102.35 billion USD by 2023 at a Compound Annual Growth Rate (CAGR) of 29.30% (Research and Markets).
75 per cent of US consumers considered technology important in managing their health in 2018 (Accenture). In addition, nearly half (48 per cent) of healthcare consumers are using mobile/tablet apps, compared to just 16 per cent in 2014.
Consumers are increasingly turning to digital solutions when it comes to healthcare services, showing preference to address their healthcare needs using digital tools such as mobile device. More so, 50% said they would leave their current providers for one that promises better technology (BusinessWire).
So, what do all these figures boil down to?
It appears that there are tremendous business opportunities for healthcare app development, as the mHealth market is predicted to grow exponentially.
With new demands arising for quality, high-performance healthcare apps, many mHealth entrepreneurs can already see the great chance to develop brilliant apps that satisfy consumers' healthcare needs and make the most of this highly potential market.
Whether you are a hospital executive wanting to boost healthcare efficiency, a medical professional looking for a better approach to treating and monitoring patients, or an app entrepreneur wishing to build your own healthcare app, you need to first start with an idea.
In this article, we will walk you through some amazing ideas for a healthcare app that you can use right away!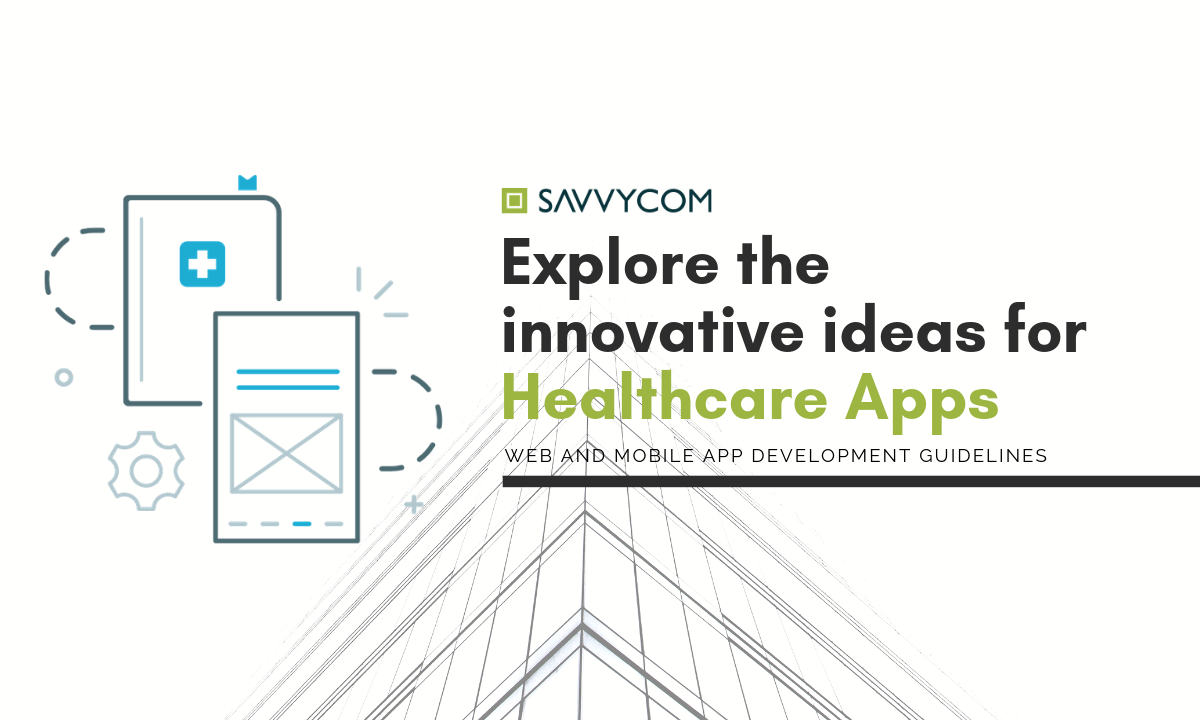 There are two major target users of a healthcare app, which are:
Apps for Patients & General Public
Apps for Healthcare Providers.
Apps for Patients and General Public
Let's first take a look at some ideas for healthcare apps for patients and the general public. Here we try to cover five possible uses of healthcare apps from a patient's standpoint, including:
Biological data tracking apps
Health reminder apps
Healthcare networking apps for finding doctors, nurses and donors
Price comparison apps
Personal training apps
Let's explore all of these healthcare app ideas in details.
1. Biological data tracking apps
More often than not, people get too caught up in work and barely have time to take care of themselves. This is where "tracker" apps come in and help those busy minds take control of their health. Eve, for example, is a period tracking app that assists women in controlling their menstrual cycle and improve their overall reproductive health.
Biological data tracking apps are also of great use in the cases of chronic diseases such as cardiovascular diseases, diabetes, obesity, depression, HIV/AIDS, etc.
Patients suffering from these diseases need regular checkups, and having a reliable app is a convenient way to track their treatment progress. Some examples are Sugar Sense (for blood sugar tracking), Cardiio (for heart rate monitoring) and Blood Pressure (for blood pressure patterns tracking).
2. Health reminder apps
These apps help improve users' health by reminding them to do specific tasks during the day and stick to their personal health improvement goals.
 You can think of an app to remind patients when it's time to take their next dosage of medicine, like Medisafe or an app simply reminding them to drink enough water, like Water Drink Reminder; the possibilities are endless.
3. Healthcare networking apps for finding doctors, nurses and donors
Doctor on-demand app like Doctor On Demand is a great solution to the long emergency department wait times at many hospitals. With a doctor-patient consultation app, medical services like diagnosis or therapy can be provided to patients 24/7, saving a great deal of time and travel costs.
The app features might include registering a profile, online searching for a doctor, booking an appointment and making online payments. This type of app would require you to develop a large database of healthcare professionals.
Another example of healthcare networking apps is Blood Donor which help donors quickly find local blood drives and donation centres, schedule appointments and follow their blood's journey from donation through delivery.
Donor-recipient matching apps can save thousands of lives, and the world definitely needs more of them.
4. Price comparison apps
Prescription drug prices can vary greatly from pharmacy to pharmacy, which creates the need for consumers to go price shopping before making any purchase decision.
Mobile drug pricing app like GoodRx aids consumers in their decision-making, offering them powerful advantages such as real-time pricing at local pharmacies and personalized savings alerts. All they have to do is to enter the name of a drug and then go through the list of prices provided by the app.
Price comparison app is a wonderful idea for you to help consumers find the best deal and save a considerable amount of money.
5. Personal training apps
You might be all too familiar with fitness apps like Workout Trainer which give users daily workout plan and instructions, assisting them in achieving their goal physique. But when it comes to personal training, there are so much more than fitness exercises.
Apps like Glassesoff are designed to improve users' ageing vision, following a customized eye training regime.
Another example of training apps is Upright Go, which detects bad posture habits and provides muscle training to correct the user's posture.
Apps for Healthcare Providers
Below are three great ideas benefit the apps that healthcare providers can learn from.
Medical reference apps
Medical education & teaching apps
Apps that improve hospital efficiency
Let's explore them in details.
1. Medical reference apps
Healthcare professionals can conveniently access clinical reference information on drugs, diseases, diagnostics and patient management on apps like Epocrates which aids them in making diagnostic and prescribing decisions at the point of care.
Reference apps provide physicians with drug dosing, drug interactions and safety details, as well as disease diagnosis and management guidance with evidence-based clinical practice guidelines, enabling them to prescribe faster and with more confidence.
2. Medical education & teaching apps
Medical students can make use of innovative apps that help them study more effectively. Lecturio Medical Education is an example, which provides lectures from highly qualified professors to prepare them for med school exams.
Other app ideas include medical calculator, interactive human anatomy, dictionary of medical eponyms or clinical cases, etc.
3. Apps that improve hospital efficiency
Enhancing the management of hospital workflows is essential to better patient outcomes, as it reduces wasted time and resources, helps avoid staff errors and oversights, and allows healthcare providers to deliver care in an effective and timely manner.
Mobile apps for effective hospital information management are extremely beneficial to any hospital. These might include administrative apps that manage patients' information such as health and medical records, medication prescribing and billing.
Another idea is apps for better clinical communication. Think of an app that can connect different departments of the hospital, provide a platform on which users or group of users' assignments are centralized, or ensure seamless communication with secure text messaging.
Examples of efficiency-boosting apps are TigerConnect, CareAware Connect and My Chart
---
Make Healthcare App Development Easy with Savvycom – The Story of Jio Health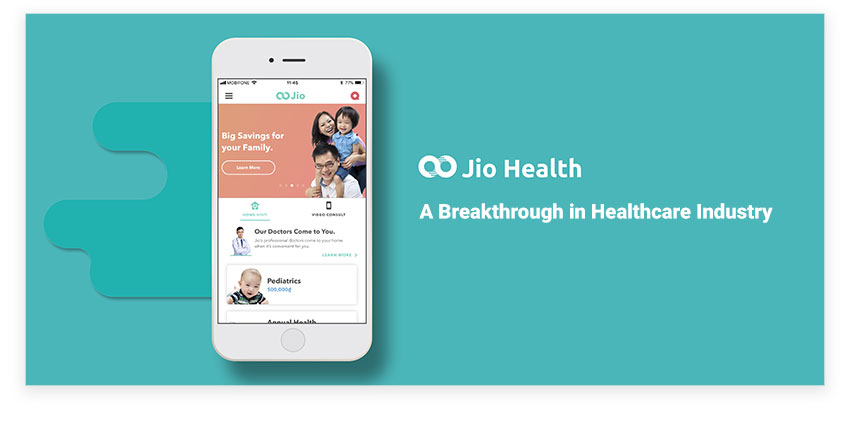 The idea
Rising costs and increasing demand for quality healthcare has made telemedicine and telehealth solutions become increasingly important, especially for those without easy access to medical professionals.
With a view to making healthcare more open and connected, healthcare provider Jio Health collaborated with Savvycom, leading software development to create Jio Health – an innovative mobile app to deliver quality, trusted healthcare to users online, in the office and at home.
Turning it into a reality
Jio Health is created to be a cost-effective, smart engagement system running on both iOS and Android.
The Savvycom Team works to make sure that Jio Health delivers seamless communication using high-quality WebRTC– a technology supported by leading Window browsers like Google Chrome, Mozilla, Opera and Firefox, which provides better sound quality, browser security and stability.
Jio Health is also connected with healthcare wearables such as wireless blood pressure cuff, scales, glucometers, and fitness bands from trusted wearable companies like Fitbit and Jawbone, AppleHealth Kit and Google Fit, facilitating patients in tracking their weight, blood glucose and pressure, physical activity, heart rate and nutrition on a daily basis.
The features
Instant access to quality, trusted healthcare
With just a few taps on the mobile screen, users can book home doctor visits, get Home lab tests and receive test results on the same day. They can also consult their doctor online, access medical records and prescriptions anytime, anywhere as well as receive real-time updates from their doctors.
Extensive tracking capabilities
Jio Health enables users to keep track of important indicators of health including weight, blood pressure, blood sugar, heart rate and calories tracking.
The app provides access to the world's largest verified nutrition database (Nutritionix), allowing users to journal and assess their diet by simply scanning a barcode or taking a picture of their meals.
Users can also sync their data with fitness devices and apps to share their progress with physicians for better care.
Jio Health creates a custom medication list and sends users their daily medication schedule. It also helps visualise users' intake with intuitive graphs and allows users to share their medication list with family, doctors and providers.
Users' progress is shared with their family and friends. All health data including vital trends, medication lists, health documents and images, allergies and conditions are securely stored and encrypted in accordance with HIPAA standards.
Conclusion
Ever since they were first introduced, healthcare mobile apps have profoundly changed the game for the healthcare industry, generated huge demand and are predicted to evolve even more rapidly for years to come.
App entrepreneurs wishing to ride the crest of growing enthusiasm for healthcare apps should set out to researching their target users' pain points and translate them into innovative app ideas.
Coming up with a clever idea means you're halfway through the battle. But if you face challenges along the way (which is usually the case), you can always find someone to help. Our team of experts at Savvycom are always ready to assist you in developing your dream healthcare app.
Wanting to discuss your healthcare app ideas? Contact Savvycom here at:
Book a

FREE 30 Minute

Consultation Call
Got an idea to empower your business with Technology but don't know how to figure it out? Please let us support you.