Telemedicine App Development: Features, Costs and Process
The pandemic of COVID-19 has accelerated digital health. As a result, healthcare organizations that want to provide healthcare services for patients from a distance are now focusing on Telemedicine App Development.
According to Statista, the worldwide telemedicine market will be worth $559.52 billion by 2027. As a result, healthcare will unavoidably move online. But what are the advantages of Telemedicine for businesses?
Telemedicine allows doctors and patients to simplify the consultation process and stay in touch at all times. Doctors with private practices no longer need to rent office space, and hospitals can lower readmission rates. Furthermore, each healthcare provider gains a new and robust channel through which to distribute their services. Continue reading to understand how to create a telemedicine app, as well as its pricing and features.
To summarize, the cost of developing a telemedicine app ranges from $20,000 to $250,000. The average cost of developing various types of telehealth apps is:
Store-and-forward costs around $20,000 – $40,000 
Remote monitoring costs between $25,000 and $100,000 or more.

Real-time interactive costs $35,000 – $75,000+
The figures are estimates; the ultimate cost will be determined by the telehealth app's specifications and functionality.
1. What is Telemedicine?
WHO describes Telemedicine as the "delivery of health care services, where a distance separates patients and providers". In short, Telemedicine solutions involve using communications technology to link healthcare providers to their patients and each other over great distances. Telemedicine manifests in several ways, all of them centered around data transfer and communications. For example, if your practice consults patients over the phone, you're already practicing Telemedicine.
In the times of the COVID-19 global pandemic, Telemedicine Software Development became even more relevant and started transforming healthcare to the next stage. The main goal of Telemedicine is to provide patients with quality, cost-effective health services wherever they are. It is precious in remote areas, vulnerable groups, and aging populations.
2. So, How Do Telemedicine Apps Work?
Patients and doctors must have three items to use Telehealth or Telemedicine App:
Camera
Microphone
Custom software
The software is in charge of linking doctors with patients and storing EHRs. The camera and microphone are used to inspect patients and for voice communication. However, there are various types of telemedicine app development solutions.
Let's go over the following:
Video Conference Online – The most often used sort of telehealth app. It allows clinicians to evaluate patients using their devices' cameras. Sometimes patients already know what is causing their symptoms and only require confirmation of the diagnosis. Patients can make an online appointment with a doctor on their app.
Treatment Suggestions – This category includes patients who already have a treatment plan. Users can SMS their doctors questions about their treatment, such as a medicine schedule. Because text messages do not distract doctors from other clients, they are prioritized. These apps frequently contain a voice call capability for more important questions.
Prescription Administration – This type enables patients to obtain medication prescriptions online. The technologies that power telehealth apps save users' EHRs, allowing clinicians to make prescription decisions based on their medical history. Users merely need to apply for a recipe and wait for this appliance to be submitted. They can then bring a printed prescription to the drugstore or just present it on their gadgets.
3. Types of Telemedicine Applications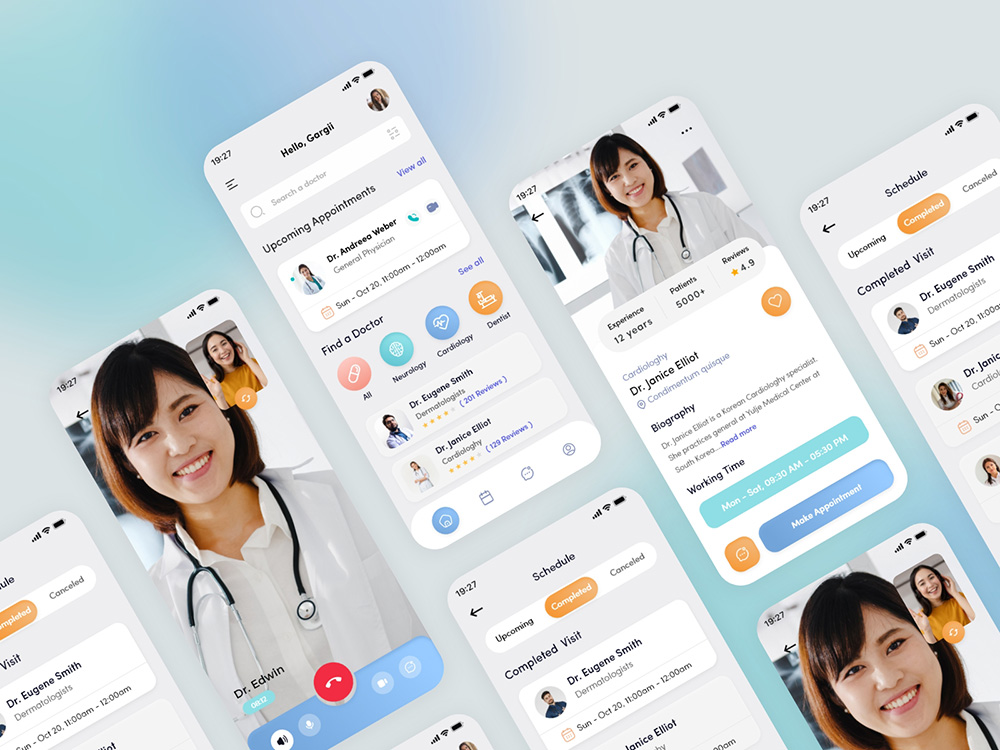 Up to today, there are 07 major types of Telemedicine applications, each of which comes to solve a specific problem for remote patients:
3.1. Telemedicine Networks
Depending on the economic resources available and the needs of the medical professionals involved, there are different ways to distribute medical data. In the US, many hospitals and clinics use dedicated networks to share information. These can be routed over the Internet or use dedicated data lines. There are hundreds of such networks operating in the US today, linking thousands of healthcare facilities.
3.2. Real-time Telemedicine
Real-time Telemedicine, a.k.a live Telemedicine, makes it easy to do a doctor-patient visit anytime, anywhere. Live Telemedicine includes any two-way communications – including video conferencing and phone consultations that let providers and patients communicate in real-time. Assessments of medical history, basic visual examinations, psychiatric evaluations, and even ophthalmic tests can all be done via real-time Telemedicine.
3.3. "Store-and-Forward" Practices
Store-and-forward Telemedicine makes patient records and medical data more accessible across long distances. All sorts of useful medical data (e.g. medical imaging, test results, bio-signals) can be acquired and transmitted across vast distances. The biggest advantage of this type of Telemedicine is that it doesn't require the simultaneous attention of the delivering and receiving parties. A field technician, caregiver, or specialist can collect the necessary data, upload it, and leave it for a detailed inspection by another provider at a later time.
3.4. Remote Patient Monitoring
Another type of Telemedicine is called remote patient monitoring. Remote patient monitoring allows healthcare providers to monitor patients' health data from afar, usually while the patient is at their own home. RPM in a Telemedicine App can significantly cut down on the time a patient needs to spend in the hospital, instead letting them recover under monitoring at home.
3.5. Consultation Between Specialists and Primary Caregivers
Telemedicine can improve communication between the members of a medical team. A primary physician can get greater access to a wide range of specialists without requiring any travel. Secure video conferencing platforms make it easy for different professionals to collaborate productively on a given case, with or without the presence of the patient in the communications loop. 
3.6. Medical Imaging
Radiology and other diagnostic specialties deserve special attention in any discussion of Telemedicine. Modern technology has vastly accelerated the rate at which x-rays, CT scans, and other important images are distributed from one medical professional to another. Broadband transmission speeds allow these images to be sent from their point of capture to the physicians and specialists who need them almost instantaneously. 
3.7. Reaching Out To Patients
Thanks to Telemedicine, healthcare professionals have multiple ways to interact with patients in their own homes. Web-based services, such as patient portals, allow providers to share basic information and answer simple questions. More robust connections can let professionals gather data from medical equipment in the home such as pacemakers, fetal heart monitors, and pulmonary systems. Patient portals can be used to recommend health-focused mobile apps or educational materials, such as articles and videos. Patients may even connect with physicians in virtual visits, face-to-face, from their own homes.
4. Why Build a Telemedicine App?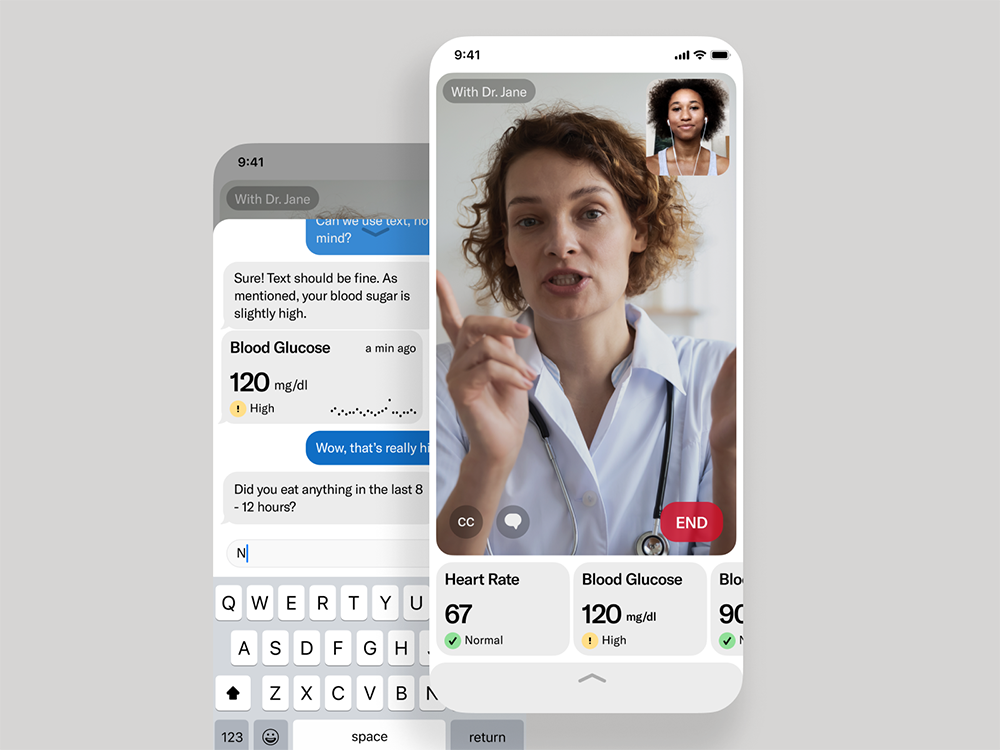 We now understand the concept of Telemedicine App Development. What, however, are the advantages of this software for both patients and businesses? Let us focus on each of them individually.
4.1. Healthcare Cost Savings
Businesses that use remote healthcare services do not need to rent office space. As a result, more self-employed and experienced doctors will be able to offer their services. They previously worked for a corporation, but telemedicine app features allow them to become self-sufficient and deliver services independently.
Telemedicine app development can assist more than only self-employed doctors. Clinics get increased consumer flow due to patients not having to wait in lines, and the total consultation procedure becomes speedier. As a result, hospitals may generate more revenue in less time. Furthermore, the study found that telehealth apps lowered typical maintenance expenses by 94%.
4.2. Treatment that saves time
Some doctors work in a traditional hospital, while others may be on leave. A sophisticated health screening could take weeks and hours of commute time; however, not with Telemedicine. A person's time spent seeking health care through telemedicine apps was cut by 56%.
How do you create a telemedicine platform that saves your customers time? Allow consumers to arrange a doctor's appointment at a convenient time without leaving their homes. The consultation begins on time, so you can schedule multiple meetings in a sequence.
4.3. Improved Access to Healthcare
According to the NRHA, there is a scarcity of healthcare workers. Telehealth apps can be extremely beneficial to folks who live in remote, rural places. If there are no nearby healthcare facilities, having an app and a cellphone network or WiFi is sufficient. Furthermore, citizens from low-income countries can seek counsel from international physicians. In middle-income countries, for example, approximately 75% of patients with mental problems do not obtain treatment. By giving 24/7 online help via cell phones, mental health app development makes it more manageable and effective.
4.5. Doctors' Effective Time Management
According to studies, approximately 15% of physicians suffer from burnout and depression. Both self-employed doctors and hospital and clinic personnel can successfully manage their time. Doctors will not miss any appointments thanks to the in-app schedule and push reminders.
Companies may sync CRMs with the software while developing telemedicine apps. This telemedicine software feature extends the usefulness of both administrative personnel and clinicians. Administration can monitor the doctors' workload to ensure a healthy work-life balance, and doctors can request sick days and shift changes through the app.
4.6. EHR Access Made Simple
Telehealth software stores EHRs (electronic health records) so that doctors can access them whenever they want. A centralized location for a patient's clinical records saves the doctor time. Patients can also be kept up to date on EHR changes. The only issue is security. Leaks of medical records are unacceptable, and a single error can result in massive fines. We'll get to the safety concerns later. According to HealthIT.gov, 75% of doctors believe their EHR helps them boost patient engagement by providing better patient care and reducing medication errors.
Have a Project Idea in Mind?
Get in touch with Savvycom's experts for a free consultation. We'll help you decide on next steps, explain how the development process is organized, and provide you with a free project estimate.
5. Telemedicine App Development Core Features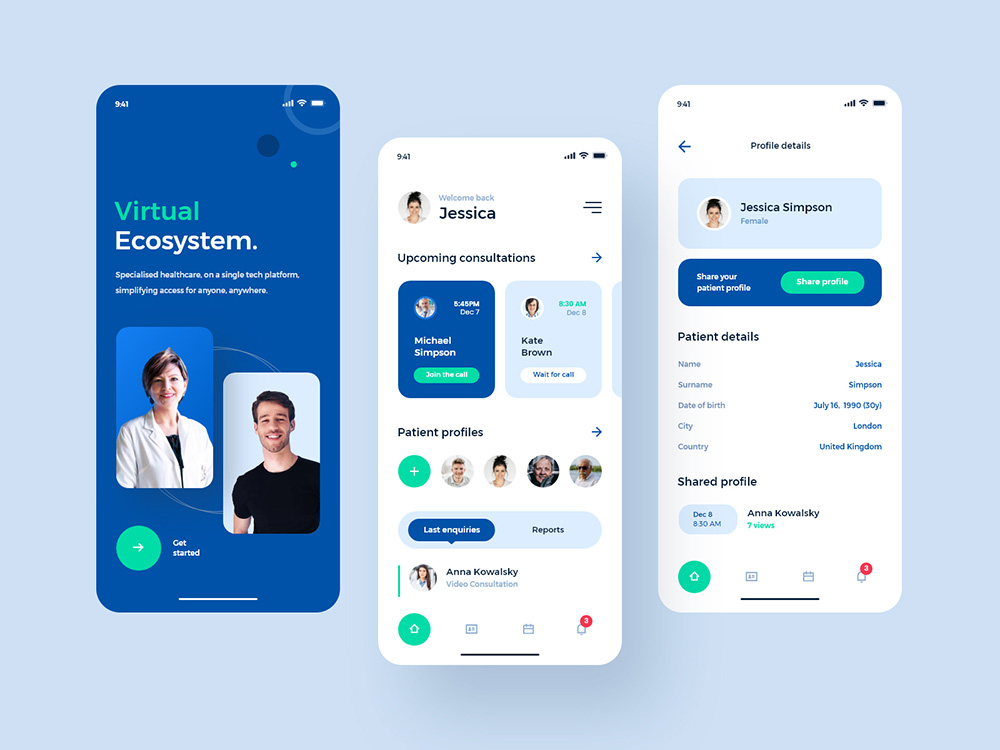 How do you build a telemedicine platform? You must create a feature list and select tools for telemedicine software development. Any telehealth app should include both a physician and a patient interface. Their feature sets will differ depending on their roles.
5.1. Telemedicine App Features for Patients
Registration, video/voice calls, uploading EHRs, and other functions should be available on the patient side.
First and foremost, there is the sign-in option. Because telemedicine apps hold a lot of personal data, such as EHR, a personal account is essential. Furthermore, it is more convenient to manage appointment schedules in-app rather than remembering them. Patients can sign in using their email address or third-party solutions such as Facebook Login and Google Sign-In. Personal accounts, on the other hand, must be secured, therefore use two-step authentication by SMS or email.
Following registration, a user must create a personal profile. It contains general personal information such as name, gender, and age. The user's EHR is the most essential piece of information in a profile. Doctors can use it to analyze patients' health problems and review their previous treatment histories. Keep in mind that this information is confidential and should only be available to doctors and the owner. HIPAA standards restrict unauthorized third-party access to EHR, so take this carefully.
Patients will be able to find the proper providers thanks to search algorithms. Users can search by medical specialty, proximity, language, rating, and other criteria using filters.
A critical component in the creation of telemedicine apps. The video should be transmitted in the finest quality possible so that the doctor can see any potential traumas or symptoms. The audio should be loud and clear as well. Because each user has a unique internet connection, your software must automatically adapt the video quality to avoid buffering. However, you must maximize the real-time connection as much as feasible. Streaming protocols such as RTMP (Real-Time Messaging Protocol) and WebRTC (Web Real-Time Communication) are excellent examples of telemedicine technology for developing a video conversation.
When video calls are not required, customers can send text messages to physicians. Because text messages do not require a separate consultation, this is an option for resolving small difficulties. Video calls can divert the doctor's attention away from other patients, whereas text messages can be answered in free time. Attaching photographs and files is a fantastic addition to text conversation. Twilio is a platform for creating live conversations for applications in terms of tools. Twilio has recently become a HIPAA-compliant platform, making it suitable for telemedicine app development.
The in-app calendar allows patients to track and organize doctor visits. If users need to postpone the consultation, they can do so directly in the calendar while waiting for the doctor's approval. The Google Calendar API can be used to sync the schedule with Google Calendars. As a result, users will receive notifications from Google Calendar and be able to view the given dates via a widget.
A critical component in the development of any telemedicine app. You have the option of using a custom payment provider or a third-party system. In any case, keep security in mind. Before utilizing third-party services, you must undertake research and select a reputable provider. When developing your own payment system, adhere to all current data regulations and security protocols.
Stripe, Braintree, and PayPal are the most popular payment gateways for telemedicine app development options on the market. They enable fast transactions and safe payments. Third-party fees, on the other hand, are the tipping point.
Third-party solutions can typically suit all business requirements. If you want to construct a custom payment system, you need to employ a competent software development company.
Rating systems, reviews, and grades will assist patients in locating a reputable physician. You can create a one-to-five scale similar to Uber. Users can rate the doctor and provide a brief note after their appointment. The client's health is the first goal of telehealth service, so consider the consequences of unethical doctors. Again, you can take Uber's lead. If the doctor receives a three or lower, they are asked to improve the quality of their service. If nothing changes after a certain amount of time, the account is blocked.
Customers can also receive grades. If a patient was scheduled for an appointment and does not show up, the doctor may give them one for wasting their time.
If you've opted to abandon Google Calendar sync, you must create notifications for your app. They'll remind users about appointments and keep your app up to date. Firebase Cloud Messaging is a technology that allows you to deliver notifications from your server to the devices of your customers.
5.2. Telemedicine App Features for Doctors
Some telemedicine app functionalities are also available on the doctor's side. Some are comparable to the patient's side, while others are not.
Doctors must specify their expertise, medical competence, experience, and other information here. The more information doctors reveal about themselves, the more credible they seem in the eyes of their patients.
You can offer the doctor an admin role in the patient's calendar using telehealth technology tools. This makes it easy for doctors to fit the appointment into their calendars. Plus, the client will have one less problem to deal with. If a patient needs to reschedule a consultation, they can submit a request to their doctor.
Doctors, unlike patients, should be able to look at their patients' EHRs. Make certain that doctors are unable to download EHRs from your database. If they misplace the phone containing this critical information, both of you will be punished.
Telehealth app development necessitates two-way contact between the patient and the doctor. Doctors should be able to text patients to inquire about their therapy and overall health. If a patient requires a scheduled physical examination, the physician should be allowed to schedule visits independently of the client.
6. Technologies Used in Telemedicine / Telehealth App Development
As can be seen, there are numerous telemedicine app functionalities to be developed. But what is the technology underlying telehealth, and how can you improve your app? The bulk of current development trends can be useful during the building of telehealth apps. Artificial intelligence, the Internet of Things, cloud computing, and other technologies can be applied to your project. Let's take a quick look at these usage cases.
6.1. Artificial Intelligence (AI)
Chatbots are the most promising AI application in Telemedicine. Doctors are obviously not always available. A simple FAQ chatbot can answer users' questions regarding the doctor's availability, competence, and other topics. Chatbots can even book a consultation for a patient who doesn't have any explicit requirements. Chatbots cannot, of course, prescribe medications or create treatment plans, but they can automate some mundane operations and streamline the doctor's workflow.
6.2. IoT
Another example of telehealth technology is the Internet of Things. Doctors can monitor a patient's condition and receive emergency notifications using wearables. Fitness trackers, stress meters, scales, and other devices enable clinicians to collect patient health statistics and change treatment programs based on the data. Smart medicine dispensers enable doctors to schedule pills without consulting the patient. When it's time to take pills, a dispenser will send notifications to the user's phone.
6.3. Cloud storage
When it comes to storing all of the collected data, you have two options: cloud vs. on-premise. With an on-premise solution, you must rent a server room, purchase gear, and construct a fault-tolerant network. Eventually, you will have storage that you can manipulate and scale as needed. However, the costs are far higher than they would be with cloud storage.
A gigabit of storage with Amazon S3 costs $0,022 per month. Even if the cost varies depending on your location and the amount of space you require, it is still substantially less expensive than renting and operating your own servers. Furthermore, you do not have to create a security system from the start. Everything was created by Amazon for you.
6.4. Blockchain
Patients and doctors can communicate data in a safe encrypted way thanks to blockchain technology. Given the sensitivity of the data, blockchain becomes a solution to the question of how to make telemedicine software more secure. Healthcare professionals are actively focusing on health information exchanges over distributed networks in order to seamlessly transfer patient data.
6.5. Big Data
A vast volume of data is generated and processed by healthcare organizations. Big data allows healthcare facilities to collect and analyze EHRs (electronic healthcare records). The information acquired can be utilized to improve patient care, give more accurate diagnoses, conduct medical research, and lower healthcare expenditures. Furthermore, Big Data analytics tools can be used to determine the correct dose of medications and develop unique treatment regimens for remote patients.
6.6. Deep Learning
Deep Learning integration helps the telemedicine software to get insights from enormous amounts of medical data. This technology aids decision-making and enables healthcare providers to make more accurate forecasts about their patient's well-being.
7. Telemedicine App Development Cost
The cost of developing a telemedicine app is between $75,000 and $250,000. The cost is determined by several aspects, including the type of application, its complexity, the type of team, its technical level, and its location.
We'll examine three pricing options based on the type of application, team type, and team location. As an example, consider the cost of developing an MVP that requires 1,500 development hours.
7.1. Telemedicine App Development Cost by Team
| | |
| --- | --- |
| Development Team | Average Cost in $ |
| In House Team | 170,000 |
| Nearshore & Onshore Development Companies (US) | 250,000 |
| Freelancers | 40,000 |
| Offshore Outsourcing Companies (Vietnam) | 20,000 – 75,000 |
We'll look at the most common forms of teams, presuming the telemedicine app development project is completed entirely under one roof.
7.2. Telemedicine App Development Cost by Location
| | |
| --- | --- |
| Location | Average Cost in $ |
| Australia | 150,000 |
| The USA | 250,000 |
| The UK | 180,000 |
| Western EU | 160,000 |
| Eastern EU | 75,000 |
| Southeast Asia | 20,000 |
We investigate the most appropriate regions for founding startups or outsourcing app development.
7.3. Telemedicine App Development Cost by Type
| | |
| --- | --- |
| Type of Telemedicine / Telehealth App | Average Cost in $ |
| Store-and-forward | 20,000 – 40,000 |
| Remote Monitoring | 25,000 – 100,000 |
| Real-Time Interactive | 35,000 – 75,000 |
Asynchronous (or store-and-forward), remote (or passive), and real-time (or interactive) are the three most common forms of telemedicine software. Let's use them as a starting point to estimate how much it would cost to create various types of telemedicine apps.
8. Monetization Strategies for Telehealth Apps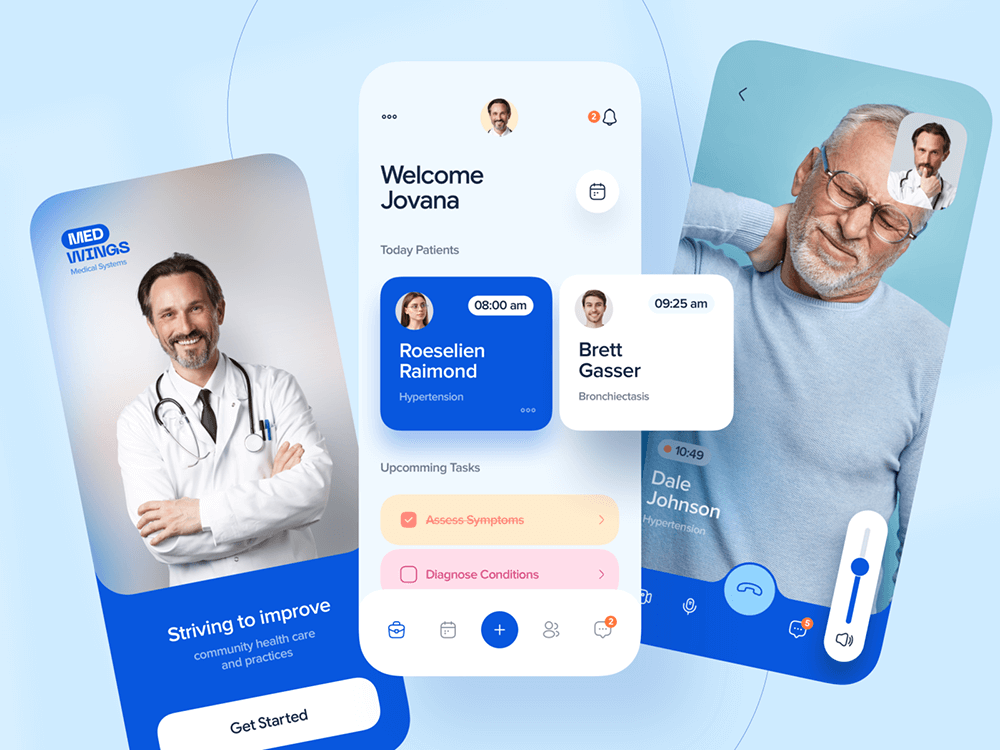 Insufficient funding will ensure the short lifespan of any app. The most effective methods of making money off of creating telemedicine apps need to be discussed.
8.1. Freemium
Using a freemium model, the business provides some of its most fundamental offerings at no cost to users. However, a paid membership unlocks the app's full potential. Customers who paid for the premium version effectively subsidize those who utilize the free version. The more people who utilize the free version, the more people will eventually sign up to pay for it.
When it comes to health and fitness apps, Fitbit is an excellent example because it provides a free version of its software. Even though it isn't technically medical software, this app's premium membership does offer helpful information on fitness and health.
8.2. Subscription
Payments to the app's developer can be expected on a regular schedule, such as monthly, using a subscription business model. In this arrangement, consumers must pay for access to the app whether or not they use it.
Doxy.me serves as an excellent case study for how to implement a subscription business in a telemedicine app. You might follow the lead of Doxy.me and just charge medical facilities for your services. Alternatively, you might require fees from both doctors and patients.
8.3. Fees
This is by far the most common and lucrative way to monetize a telemedicine app. After each patient-to-doctor transaction, the app will take a cut. This business strategy helped Teladoc become the telemedicine industry leader in terms of cost. The services provided by Teladoc, a business-to-business software, are purchased by companies on behalf of their employees. Teladoc, therefore, charges companies for collaborating with their staff in addition to transaction fees.
9. Step-by-Step on How to Make a Telemedicine App
A telemedicine app for your company is the next logical step. Because of the direct impact on people's health, developing this kind of app comes with a heavy burden of responsibility and calls for some forethought. We've broken this down into manageable chunks and will now go over each component individually.
Step 01: Pick Your Device or OS
Careful investigation will reveal which distribution channels are best for your product. Therefore, if your target market is Android-centric, you can release a Minimum Viable Product (MVP) there first and worry about iOS later. Having your app available on both platforms is a best practice. Reaching twice as many people will cost you twice as much as a single-platform project, but it will be worth it.
Step 02: Choose Your Design
Despite having a great idea for an app, many startups fail because the UI/UX design is poorly executed. Just be yourself, and your customers will come to you. Instead, you should make your Telemedicine app as simple as possible to avoid confusing your users. The consultation is what matters most to both the healthcare provider and the patient, not learning the ins and outs of your app.
Step 03: API Selection
The following are some examples of widely used APIs from outside sources that can be incorporated into your app:
VSee Software Development Kit. It enables you to build telehealth apps for both iOS and Android with end-to-end encrypted video calls. Since the service already includes a built-in server and client, there's no need to supply a separate server-client pair to make it work within HIPAA regulations.
Vidyo. As a result of this telemedicine API, doctors can have live conversations with their patients. Since it has its own in-built chat feature, it doesn't need a dedicated text chat API. In addition, group video calls can be held, and the screen can be shared. There isn't much room for personalization, though.
Twilio. Regardless of the browser or mobile platform, Twilio's video API can be used. It offers a variety of APIs that can be integrated into your telehealth app, such as ones for texting, calling, chatting, emailing, and faxing.
Step 04: Development
In this phase, we build the app according to the specifications that have been approved. When developing a telehealth app, you have the option of either releasing a minimum viable product (MVP) with a subset of features to cut down on development time and launch costs or releasing a fully-featured telemedicine platform all at once and incurring those costs.
Developing a minimum viable product (MVP) is a great first step because it can help you gain users' attention and shield your company from financial harm.
Step 05: Perform Quality Control and Testing
It's crucial at this point to test your product thoroughly and fix any bugs you find. The unit tests on various devices are performed by the QA team after the development team has completed the peer code reviews.
However, the right way to set up QA is to test after each sprint and then plan for final testing that takes care of everything you've tested so far. Before releasing your telemedicine app to the public, you should first ensure it can handle a large number of simultaneous users by conducting stress tests.
Step 06: Implementation and Upkeep
Once the preceding steps have been completed, the application is ready for deployment on the servers and submission to the app store. Each year, enhancements are made to the IOS and Android operating systems. That's why it's so important to keep a telehealth app up-to-date so it can keep providing the best possible service to its users.