All You Need To Know About Telemedicine App Development
Telemedicine App Development fulfill a natural demand in the digital age: how to bring patients and doctors closer to each other without the need to lose long hours through traveling, but gain all the benefits of healthcare. That being said, Telemedicine should become such an integral part of the healthcare system in the future that it would not be labeled as "Telemedicine" anymore but just another ordinary way to talk to peers or patients. To prepare for that day, let's check out some critical information about Telemedicine you might be yet to know.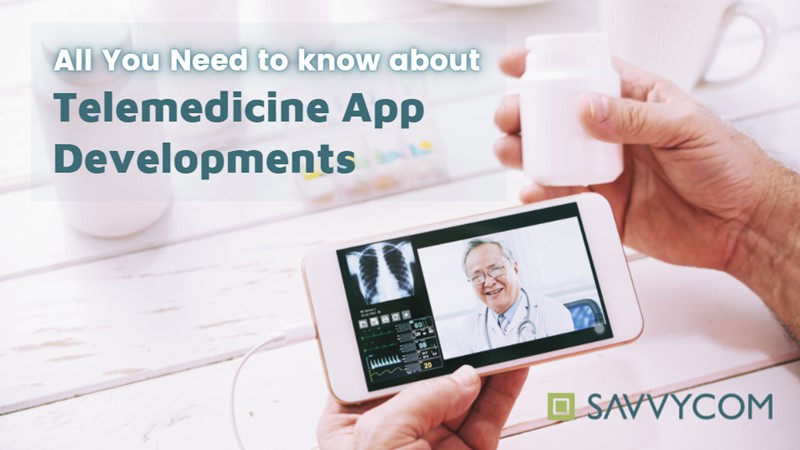 1. What is Telemedicine?
WHO describes Telemedicine as "delivery of health care services, where patients and providers are separated by distance". To put it simply, Telemedicine solutions involve the practice of using communications technology to link healthcare providers to their patients and each other over great distances. Telemedicine manifests in a number of ways, all of them centered around data transfer and communications. If your practice consults patients over the phone, for example, you're already practicing Telemedicine.
In the times of the COVID-19 global pandemic, Telemedicine Software Development became even more relevant and started transforming healthcare to the next stage. The main goal of telemedicine is to provide patients with quality, cost-effective, health services wherever they are. It is particularly valuable in remote areas, vulnerable groups as well as aging populations.
2. Types of Telemedicine Applications
Up to today, there are 7 major types of Telemedicine applications, each of them comes to solve a specific problem for remote patients:
2.1. Telemedicine Networks
Depending on the economic resources available and the needs of the medical professionals involved, there are many different ways to distribute medical data. In the United States, many hospitals and clinics use dedicated networks to share information. These can be routed over the Internet or use dedicated data lines. There are hundreds of such networks operating in the US today, linking thousands of different healthcare facilities.
2.2. Real-time Telemedicine
Real-time telemedicine, a.k.a live telemedicine, makes it easy to do a doctor-patient visit anytime, anywhere. Live telemedicine includes any two-way communications – including video conferencing and phone consultations that let providers and patients communicate in real-time. Assessments of medical history, basic visual examinations, psychiatric evaluations, and even ophthalmic tests can all be done via real-time telemedicine.
2.3. "Store-and-Forward" Practices
Store-and-forward telemedicine makes patient records and medical data more accessible across long distances.  All sorts of useful medical data (e.g. medical imaging, test results, bio-signals) can be acquired and transmitted across vast distances. The biggest advantage of this type of telemedicine is that it doesn't require the simultaneous attention of the delivering and receiving parties. A field technician, caregiver, or specialist can collect the necessary data, upload it, and leave it for detailed inspection by another provider at a later time.
No appointment is necessary, so this type of asynchronous platform is used by many patient-focused telemedicine platforms to solve minor medical issues. Pathology, radiology, dermatology, and many other specialized medical fields rely on this form of telemedicine on a daily basis. Many systems exist to help integrate this type of information into a single cohesive record for an individual patient. Though not all electronic health record systems are interoperable, widespread telemedicine use helps push the industry to make better platforms that can cooperate and communicate.
---
2.4. Remote Patient Monitoring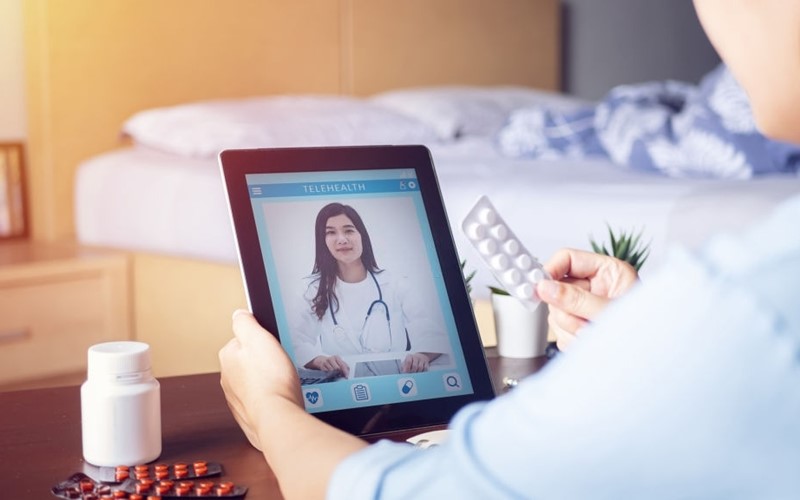 Remote Patient Monitoring – The next step of Healthcare
Another type of telemedicine is called remote patient monitoring. Remote patient monitoring allows healthcare providers to monitor patients' health data from a far, usually while the patient is at their own home. RPM in a Telemedicine App can significantly cut down on the time a patient needs to spend in the hospital, instead letting them recover under monitoring at home.
Remote patient monitoring is especially effective for chronic conditions, such as heart disease to diabetes to asthma. Technology that allows patients to monitor themselves for these conditions has existed for many years, but today, vital health data can be shared with doctors and other healthcare professionals remotely. Cutting-edge equipment can transmit basic medical data to doctors automatically, allowing them to provide a much better level of care and keep an eye out for the earliest signs of trouble.
2.5. Consultation Between Specialists and Primary Caregivers
Telemedicine can improve communications between the members of a medical team. A primary physician can get greater access to a wide range of specialists without requiring any travel. Secure video conferencing platforms make it easy for different professionals to collaborate productively on a given case, with or without the presence of the patient in the communications loop. 
The ability to share patient information quickly and completely improves the overall level of assistance that specialists can provide. In some hospitals and clinics, video consultations are performed with special examination cameras that allow remote specialists to get an up-close look at a patient's condition.
2.6. Medical Imaging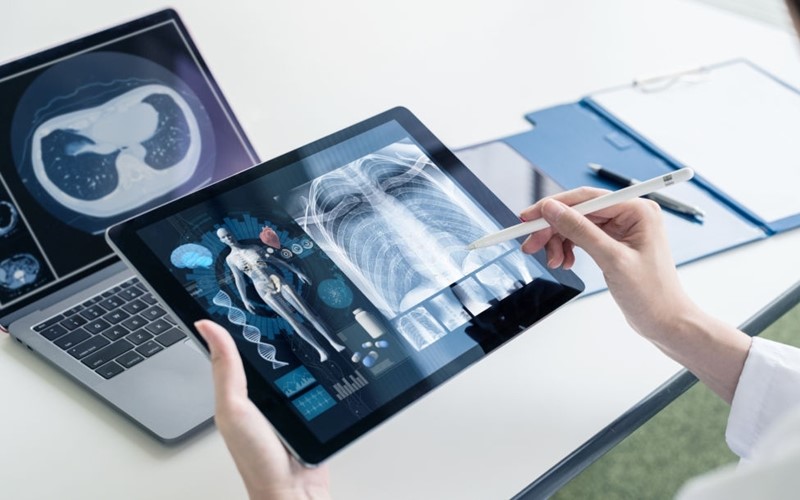 Telemedicine accelerates the future of healthcare
Radiology and other diagnostic specialties deserve special attention in any discussion of telemedicine. Modern technology has vastly accelerated the rate at which x-rays, CT scans, and other important images are distributed from one medical professional to another. Broadband transmission speeds allow these images to be sent from their point of capture to the physicians and specialists who need them almost instantaneously. 
This has allowed healthcare professionals to centralize both the acquisition and analysis of such data despite geographic challenges. For example, a regional hospital may produce x-rays on-site, transmit them to a cardiologist a thousand miles away, and get a useful analysis back within hours.
2.7. Reaching Out To Patients
Thanks to telemedicine, healthcare professionals have multiple ways to interact with patients in their own homes. Web-based services, such as patient portals, allow providers to share basic information and answer simple questions. More robust connections can let professionals gather data from medical equipment in the home such as pacemakers, fetal heart monitors, and pulmonary systems. Patient portals can be used to recommend health-focused mobile apps or educational materials, such as articles and videos. Patients may even connect with physicians in virtual visits, face-to-face, from their own homes.
Telemedicine is an extremely fertile field that has dramatically altered the face of healthcare in a relatively short amount of time. By improving the breadth and frequency of communication and information sharing between patients and medical professionals, it's dramatically improved the overall levels of healthcare service available to individuals around the world. In the future, refinements in the field will create a global network of doctors and other health professionals who can engage and educate their patients to a truly unprecedented degree.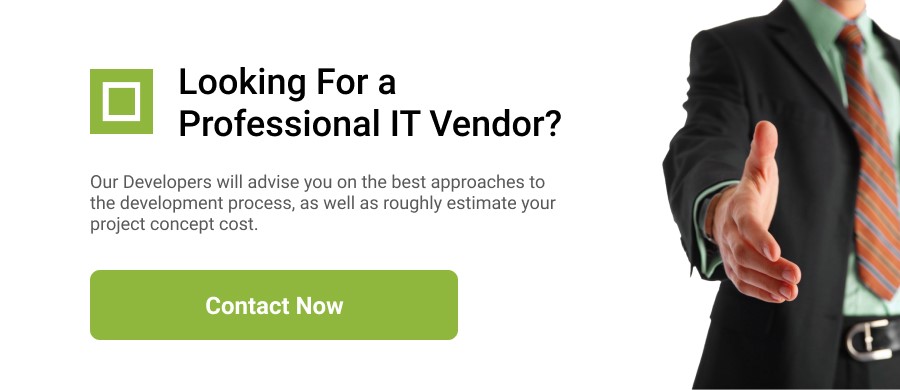 3. Technologies Used in Telemedicine Apps Development
In order to build a telemedicine app you need to be aware of the technologies powering the application. The technology used will have an influence on the features which will eventually be implemented in the final product.
3.1. Chatbots
Artificial intelligence in telemedicine is used for chatbots. A simple FAQ chatbot which has already been programmed with multiple answers can give user information about the doctor's schedule, competency etc. They can also help user book a consultation. Thanks to chatbots, some of the routine processes can be automated.
3.2. Blockchain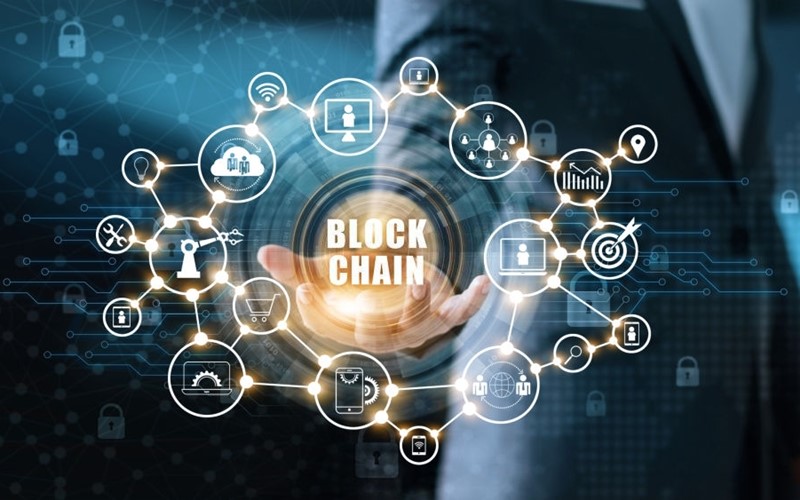 Blockchain help with data privacy
Blockchain allows patients and doctors to share data in a secure encrypted format. It is the answer to the question of how to make a telemedicine app more secure. Blockchain allows doctors to keep the detailed patient history with their treatments, procedures, tests and lab results. It makes those records more efficient to transfer and because of the digital 'chain of blocks' it is close to impossible to change or tamper with a single block. Using blockchain technology helps with legalities since blockchain is immutable – it ensures claims are accurate and cuts down on insurance fraud and patient claims.
3.3. IoT (Internet of Things)
Telemedicine also includes tablets, medical kiosks, digital cameras, smartwatches, etc. And the Internet of Things contributes to vitals tracking, diagnosis, treatment suggestions, medication adherence, built-in emergency response systems, and more. The perfect blend of medical hardware and software eventually leads to better patient care during telemedicine app development.
3.4. Cloud Storage
Storing data can be done either in the cloud or on-premise. More and more businesses recognize the advantages of having a cloud environment with solutions like AWS or Google Cloud. Savvycom can handle setting up cloud storage for you with the best tools on the market with our DevOps cloud services.
4. Important Considerations in Telemedicine App Development post Covid-19
In the 2020 Value-based Care Summit, an overwhelming majority (96%) of industry leaders believe that the role of Telemedicine will continue to grow further than COVID-19 in the industry. Only 4% of respondents believe that it will stay the same.
That being said, organizations will continue building their Telemedicine programs to support their growth strategy. 68% of conference attendees planned to further invest in Telemedicine following the public health emergency. Another 44% said they plan to invest in IT infrastructure and capabilities, which are the foundation for more disruptive Telemedicine solutions. Robust IT capabilities allow Telemedicine programs to thrive.
In another discussion regarding the same issue how Telemedicine App remain the trend post Covid-19, the American Medical Association believes that although doctors may be turning back toward traditional office visits, Telemedicine will remain a way for doctors to maintain a relationship with patients for at least some years:
"Telemedicine has been a critical means for providing care during the COVID-19 pandemic and will continue to be a vital tool, even as in-person visits are accessible for some," says Susan R. Bailey, MD, president of the American Medical Association.
---
On top of that, a recent research by McKinsey has evaluated the change in Telehealth dynamics and found that the pandemic has created a great shift in the outlook for Telehealth. According to its associate partner, Oleg Bestsennyy, many of those dynamics are likely to be in place for – at the very least – the next 12 to 18 months, as concerns about COVID-19 remain until a vaccine is widely available. During that period, consumers' preferences for care access will continue to evolve, making virtual health become more deeply embedded into the care delivery system and fuel the trend to last.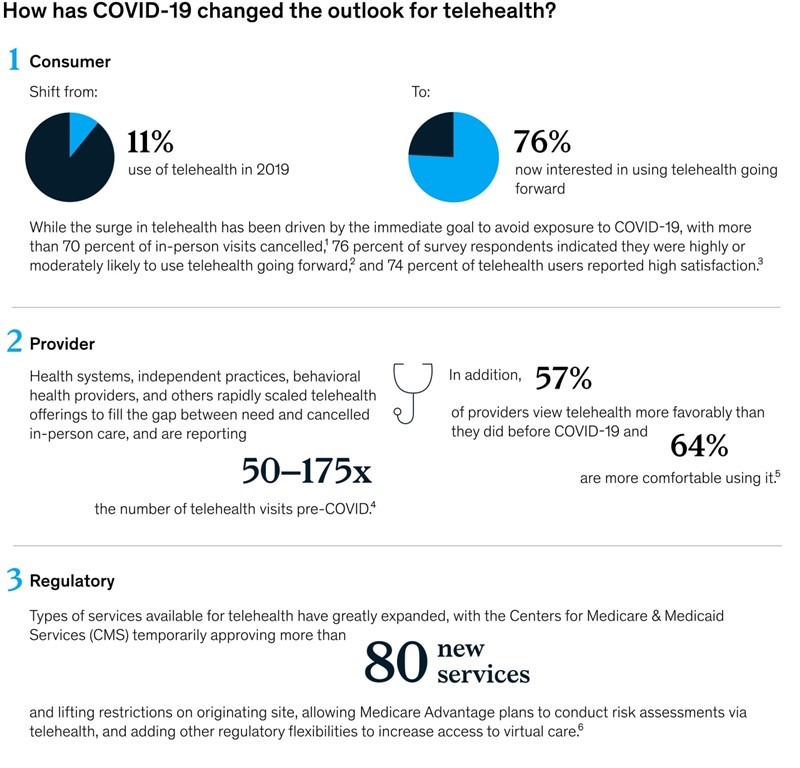 McKinsey's evaluation of future Telehealth landscape
Being a subset of Telehealth, Telemedicine App will be likely to inherit from such a projection and continue being a trend for a time after the pandemic has passed away. In the end, we can safely say that the fascination upon Telemedicine App Development will not end anytime soon.
5. Successful Use Cases in Telemedicine App Development
The British subscription, online medical consultation and health service, Babylon Health, offers medical AI consultation based on personal medical history and common medical knowledge as well as live video consultation with a real doctor whenever a patient needs it.
In the first case, users report the symptoms of their illness to the app, which checks them against a database of diseases using speech recognition, and then offers an appropriate course of action. In the second case, doctors listen and look carefully to diagnose the patient and then write prescriptions or refer to a specialist if required.
The New York-based company was established in 2002 and it is the largest telehealth platform in the United States. Teladoc is a real success story: it was listed 27th on MIT Technology Review's list of the "50 Smartest Companies" in 2015. More than 17 million people used its services as members and more than 1.6 million visits were carried out. The professional network consists of more than 3,600 licensed healthcare professionals who have 20 years of experience on average.
Teladoc has approximately a 10-minute response time before patients are connected with a physician. Approximately 92% of patients that use Teladoc have their issues resolved, which shows an efficient platform and effective medical professionals participating in it.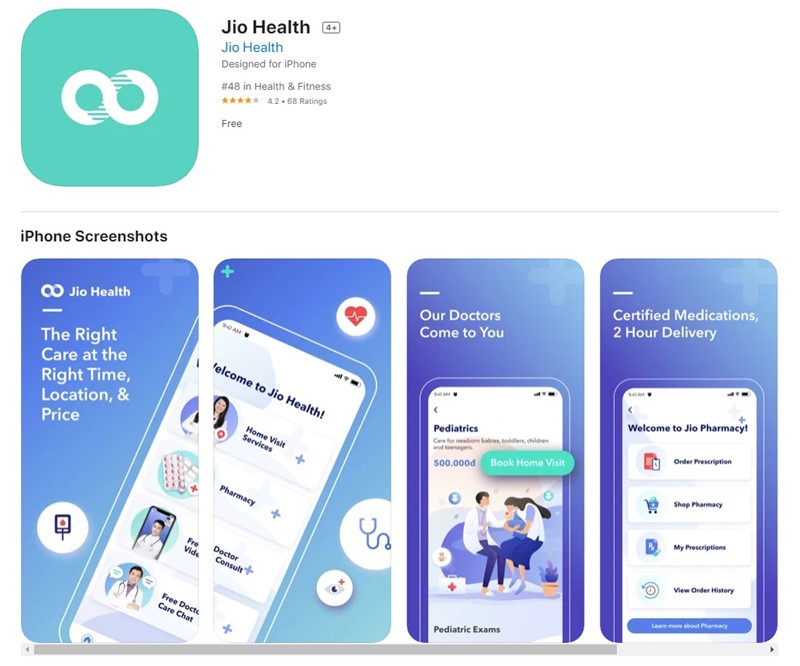 Jiohealth – Made by Savvycom
Jio Health is a leading Telemedicine solution in Vietnam and was developed by Savvycom. The scope of Jio Health's services range from pediatrics to primary care, chronic disease management and ancillary services, which will soon cover areas like eye care, dermatology and cancer. Some key highlights of Jio Health includes:
Application of high-quality WebRTC, allowing communication via a common set of protocols.

Offering an all-in-one place for a better managed, more engaged, and instant access to healthcare service.

Integration with Fitbit and Jawbone, ultimate wearable technology devices, help optimise health track progress with deep insights.
With innovative technology and smart experience design, Jio Health is welcomed by Vietnamese patients, making it the #39 most-wanted Health & Fitness app on global App Store and #1 in Vietnam. The company is on its way to address up to 80% of consumers' needs by itself, and is actively developing referral partnerships with certain hospitals to bring Telemedicine closer to everyday's life. By any means, Jio Health as a Telemedicine solution is making huge success in Vietnam.
Do you need a highly professional team for Telemedicine App Development?
Our team can help you with the development of your application. Contact us to get a free initial consultation regarding your project and its estimation in terms of cost, timeline, and needed technical talent.
---
Doctor-on-Demand
This is one of the best apps for online doctor consultations. The app matches patients with doctors within three minutes using video conferencing. The app is available on smartphones, tablets, and laptops. The patient lists their symptoms, then tells their medical history, gets connected with a doctor, and finally gets the necessary prescriptions. These days, the app is ranked in the top 20 within the medical category according to App Annie, the global mobile market data provider.
Founded in San Francisco, the startup collected as much as $86.75M in investments from Google and Richard Branson.
The service price is slightly higher compared with similar services, but is covered by a few insurance companies. The unique app offering is the integrated laboratory diagnostics.
Medici
This recent telemedicine startup is remodeling the industry, as mentioned by Crunchbase. The app raised $46.6M in an angel round and aims to connect individuals to all their existing doctors. Named the "WhatsApp of Healthcare," the app allows practitioners to connect directly and securely via video or texting.
6. How can you promote & monetize Telemedicine Solutions
Promoting Telemedicine App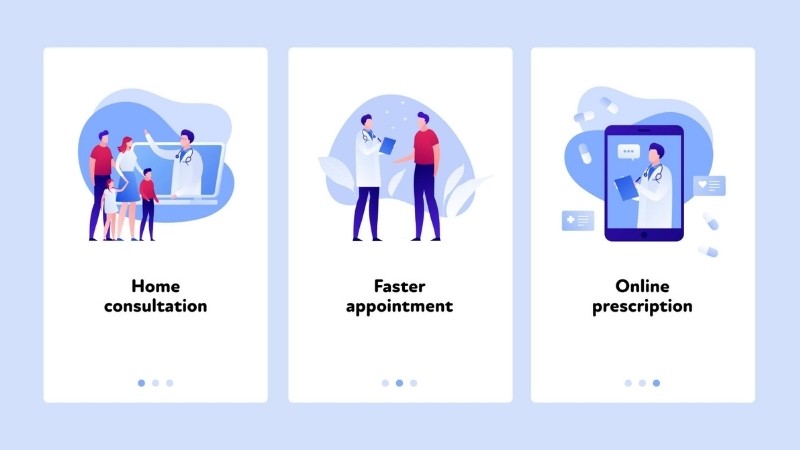 How Telemedicine App contribute to better Healthcare
Telemedicine will continue growing, however, successfully capitalizing it is another story for businesses. There are some actions healthcare stakeholders should take to make sure the trend is in their favor:
Define a value-backed virtual health roadmap

, taking a data-driven view to prioritize interventions that will improve outcomes for priority populations, and develop strategies to digitally enable end-to-care care journeys.

Optimize provider networks and accelerate value-based contracting to incentivize Telemedicine

. Define approaches (beyond the immediate COVID-19 response measures) to reimbursement and covered services, embed in contracting, and optimize networks and value-based models to include virtual health. Align incentives for using Telemedicine, particularly for chronic patients, with the shift to risk-based payment models.

Build virtual health into new product designs to meet changing consumer preferences and demand for lower-cost plans

. This new design may include virtual-first networks, digital front-door features (for example, e-triage), seamless "plug and play" capabilities to offer innovative digital solutions, and benefit coverage for at-home diagnostic kits.

Integrate virtual health into the care delivery approach

. Given the significant disruptions to providers, payers are reassessing their role in care delivery – from ownership of care delivery assets, value-based contracting, or anything in between. Consider options in virtual health (for example, platforms, digital-first providers) as a critical element of this approach.

Reinforce the technology and analytics foundation

that will be required to achieve the full potential of virtual health or Telemedicine specifically.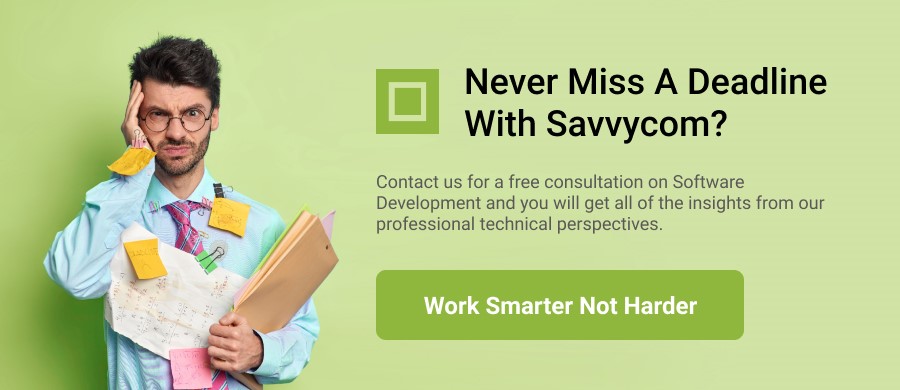 Monetization of  Telemedicine App
The monetization of Telemedicine applications can be done in a variety of ways. These include advertising, in-app purchases, subscription model, sponsorship, crowdfunding, and more. Telemedicine app monetization should come from the concept and target customer. However this strategic decision should be well thought out beforehand.
One of the most common ways to build revenue streams in telemedicine apps is through fees. Similar to the Uber or Grab revenue model, it is also possible to receive some percentage from a service. For instance, the Doctor-on-Demand app charges a patient a 25% fee. This rate can be adjusted depending on the consultation specifics, doctor specialization, consultation duration, or other metrics.
To summarize, telemedicine app development can include the following monetization models:
Consultation Fee (can relate to consultation duration, specialist, etc.). The Tele Doctoral program by the Norwegian Telenor Group uses this model and charges $0.08 per minute.
Membership (or subscription model – e.g. monthly payment for doctors and/or patients). Myca Nutrition utilizes this approach and distributes its product in other countries.
Franchising (a product can be distributed as a franchise). It is possible to offer a software product overseas if the local market has a lot of competition). An example is SkyHealth, which sells its franchise for $3,000.
Software as a service (provide the software product in the form of a service to medical establishments). For example, Doctor-on-Demand SaaS charges around $1 per employee, per month.
7. Begin you Telemedicine App Development wisely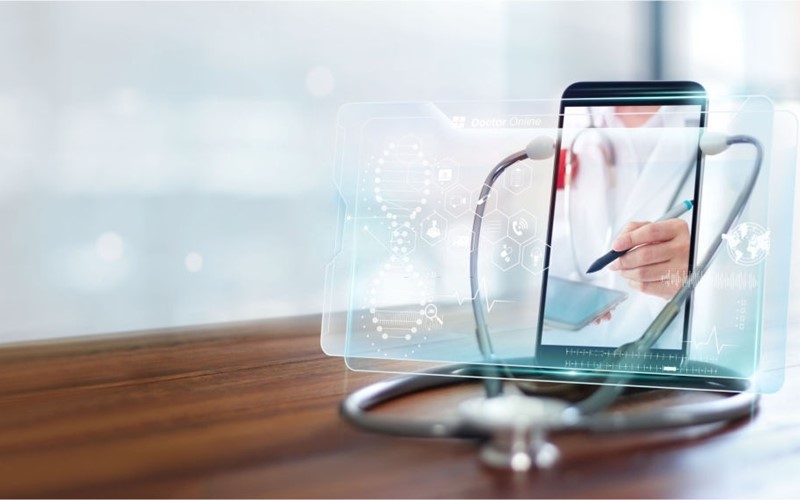 Telemedicine App – The next step in Telehealth Services
Here we would like to inform you about the key challenges in the telemedicine industry. Please take the following aspects into account during telemedicine app development:
The logic, navigation, and layout should be created in accordance with the target user needs. The user experience as well as the user interface in a doctor app must differ from the needs of the patient app.
In terms of functionality, there are some public third-party services that can be integrated into a telemedicine app. It is quite necessary to study their documentation and their fit for the system upfront.
Data Privacy & Security of Telemedicine Apps
Telemedicine apps should be able to ensure high security of healthcare records, especially personal data more specifically personal health record. All the necessary precautions should be taken in order to store, exchange, and proceed with this sort of information. During telemedicine app development phase, developers need to make use of multi-factor authentication, biometric identification can be a great option since almost smart phone nowaday carry fingerprint sensor or even facial recognition. As for the data exchange, it is essential that you include high-end encryption protocols.
Telemedicine apps may still lack adequate trust. These solutions are more widespread in the more developed markets of the USA and Europe. Proof of doctor professionalism, a clear review system, and well thought-out promotion can help to gain interest from potential users.
Selection and hiring process of reliable telemedicine app developers
After you've decided how to build a telemedicine platform or telemedicine app, you will need to address another issue – finding a reliable software team. Depending on your business needs, goals, and financial capacity, you can either hire an in-house development team or find a outsourcing company that specializes in telemedicine app development.
Outsourcing company tends to prove more beneficial for business, as it opens up the following possibilities:
Lower rates for development, but with high service quality
No need to deal with the bureaucracy of the hiring process
Access to a wide pool of talent that knows and understands how to develop Telemedicine App
Project management can be delegated to the IT vendor
Looking To Find A Trusted Tech Partner?
Tech Consulting, End-to-End Product Development, Cloud & DevOps Service! Since 2009, Savvycom has been harnessing digital technologies for the benefit of businesses, mid and large enterprises, and startups across the variety of industries. We can help you to build high-quality software solutions and products as well as deliver a wide range of related professional services.
Savvycom is right where you need. Contact us now for further consultation:
Phone: +84 24 3202 9222
Hotline: +1 408 663 8600 (US); +612 8006 1349 (AUS); +84 32 675 2886 (VN)
Email: [email protected]