Telemedicine App Development fulfill a natural demand in the digital age: how to bring patients and doctors closer to each other without the need to lose long hours through traveling, but gain all the benefits of healthcare. That being said, Telemedicine should become such an integral part of the healthcare system in the future that it would not be labeled as "Telemedicine" anymore but just another ordinary way to talk to peers or patients. To prepare for that day, let's check out some critical information about Telemedicine you might be yet to know.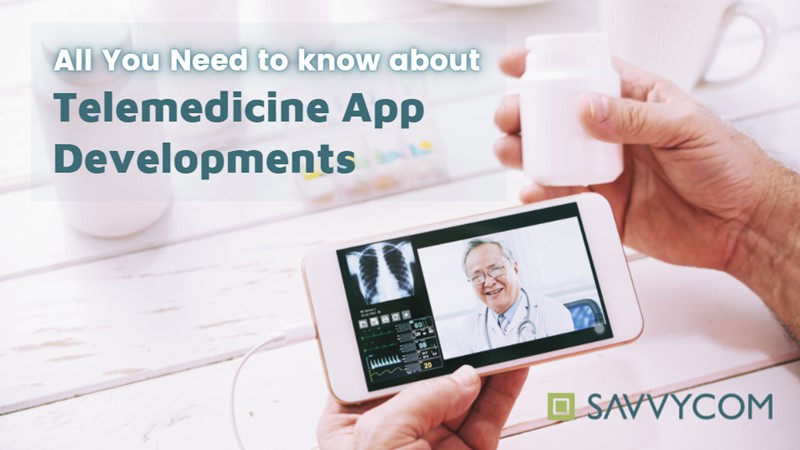 1. What is Telemedicine?
WHO describes Telemedicine as "delivery of health care services, where patients and providers are separated by distance". To put it simply, Telemedicine solutions involve the practice of using communications technology to link healthcare providers to their patients and each other over great distances. Telemedicine manifests in a number of ways, all of them centered around data transfer and communications. If your practice consults patients over the phone, for example, you're already practicing Telemedicine.
In the times of the COVID-19 global pandemic, Telemedicine Software Development became even more relevant and started transforming healthcare to the next stage. The main goal of telemedicine is to provide patients with quality, cost-effective, health services wherever they are. It is particularly valuable in remote areas, vulnerable groups as well as aging populations.
2. Types of Telemedicine Applications
Up to today, there are 7 major types of Telemedicine applications, each of them comes to solve a specific problem for remote patients:
2.1. Telemedicine Networks
Depending on the economic resources available and the needs of the medical professionals involved, there are many different ways to distribute medical data. In the United States, many hospitals and clinics use dedicated networks to share information. These can be routed over the Internet or use dedicated data lines. There are hundreds of such networks operating in the US today, linking thousands of different healthcare facilities.
2.2. Real-time Telemedicine
Real-time telemedicine, a.k.a live telemedicine, makes it easy to do a doctor-patient visit anytime, anywhere. Live telemedicine includes any two-way communications – including video conferencing and phone consultations that let providers and patients communicate in real-time. Assessments of medical history, basic visual examinations, psychiatric evaluations, and even ophthalmic tests can all be done via real-time telemedicine.
2.3. "Store-and-Forward" Practices
Store-and-forward telemedicine makes patient records and medical data more accessible across long distances.  All sorts of useful medical data (e.g. medical imaging, test results, bio-signals) can be acquired and transmitted across vast distances. The biggest advantage of this type of telemedicine is that it doesn't require the simultaneous attention of the delivering and receiving parties. A field technician, caregiver, or specialist can collect the necessary data, upload it, and leave it for detailed inspection by another provider at a later time.
No appointment is necessary, so this type of asynchronous platform is used by many patient-focused telemedicine platforms to solve minor medical issues. Pathology, radiology, dermatology, and many other specialized medical fields rely on this form of telemedicine on a daily basis. Many systems exist to help integrate this type of information into a single cohesive record for an individual patient. Though not all electronic health record systems are interoperable, widespread telemedicine use helps push the industry to make better platforms that can cooperate and communicate.
---
2.4. Remote Patient Monitoring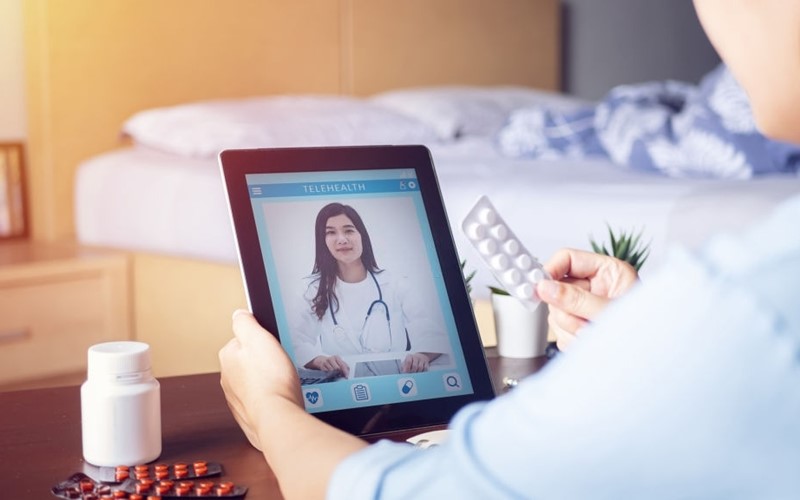 Remote Patient Monitoring – The next step of Healthcare
Another type of telemedicine is called remote patient monitoring. Remote patient monitoring allows healthcare providers to monitor patients' health data from a far, usually while the patient is at their own home. RPM in a Telemedicine App can significantly cut down on the time a patient needs to spend in the hospital, instead letting them recover under monitoring at home.
Remote patient monitoring is especially effective for chronic conditions, such as heart disease to diabetes to asthma. Technology that allows patients to monitor themselves for these conditions has existed for many years, but today, vital health data can be shared with doctors and other healthcare professionals remotely. Cutting-edge equipment can transmit basic medical data to doctors automatically, allowing them to provide a much better level of care and keep an eye out for the earliest signs of trouble.
2.5. Consultation Between Specialists and Primary Caregivers
Telemedicine can improve communications between the members of a medical team. A primary physician can get greater access to a wide range of specialists without requiring any travel. Secure video conferencing platforms make it easy for different professionals to collaborate productively on a given case, with or without the presence of the patient in the communications loop. 
The ability to share patient information quickly and completely improves the overall level of assistance that specialists can provide. In some hospitals and clinics, video consultations are performed with special examination cameras that allow remote specialists to get an up-close look at a patient's condition.
2.6. Medical Imaging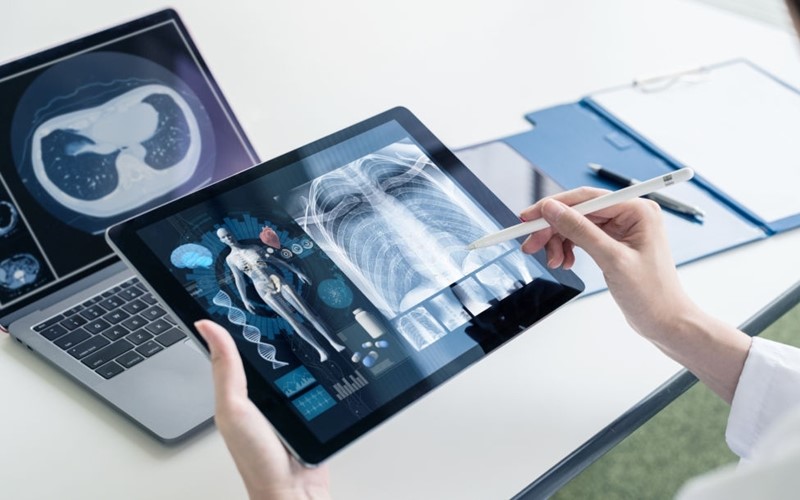 Telemedicine accelerates the future of healthcare
Radiology and other diagnostic specialties deserve special attention in any discussion of telemedicine. Modern technology has vastly accelerated the rate at which x-rays, CT scans, and other important images are distributed from one medical professional to another. Broadband transmission speeds allow these images to be sent from their point of capture to the physicians and specialists who need them almost instantaneously. 
This has allowed healthcare professionals to centralize both the acquisition and analysis of such data despite geographic challenges. For example, a regional hospital may produce x-rays on-site, transmit them to a cardiologist a thousand miles away, and get a useful analysis back within hours.
2.7. Reaching Out To Patients
Thanks to telemedicine, healthcare professionals have multiple ways to interact with patients in their own homes. Web-based services, such as patient portals, allow providers to share basic information and answer simple questions. More robust connections can let professionals gather data from medical equipment in the home such as pacemakers, fetal heart monitors, and pulmonary systems. Patient portals can be used to recommend health-focused mobile apps or educational materials, such as articles and videos. Patients may even connect with physicians in virtual visits, face-to-face, from their own homes.
Telemedicine is an extremely fertile field that has dramatically altered the face of healthcare in a relatively short amount of time. By improving the breadth and frequency of communication and information sharing between patients and medical professionals, it's dramatically improved the overall levels of healthcare service available to individuals around the world. In the future, refinements in the field will create a global network of doctors and other health professionals who can engage and educate their patients to a truly unprecedented degree.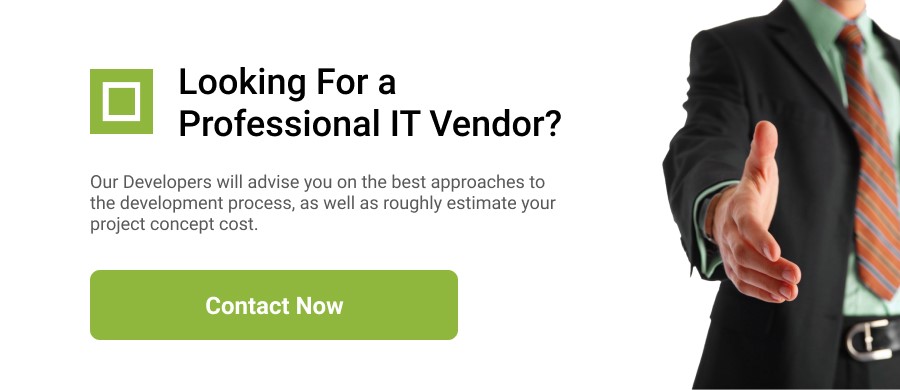 3. Technologies Used in Telemedicine Apps Development
In order to build a telemedicine app you need to be aware of the technologies powering the application. The technology used will have an influence on the features which will eventually be implemented in the final product.
3.1. Chatbots
Artificial intelligence in telemedicine is used for chatbots. A simple FAQ chatbot which has already been programmed with multiple answers can give user information about the doctor's schedule, competency etc. They can also help user book a consultation. Thanks to chatbots, some of the routine processes can be automated.
3.2. Blockchain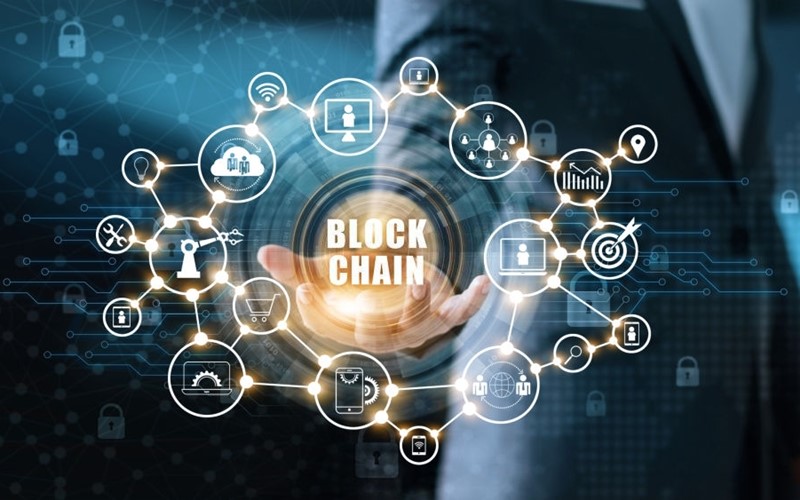 Blockchain help with data privacy
Blockchain allows patients and doctors to share data in a secure encrypted format. It is the answer to the question of how to make a telemedicine app more secure. Blockchain allows doctors to keep the detailed patient history with their treatments, procedures, tests and lab results. It makes those records more efficient to transfer and because of the digital 'chain of blocks' it is close to impossible to change or tamper with a single block. Using blockchain technology helps with legalities since blockchain is immutable – it ensures claims are accurate and cuts down on insurance fraud and patient claims.
3.3. IoT (Internet of Things)
Telemedicine also includes tablets, medical kiosks, digital cameras, smartwatches, etc. And the Internet of Things contributes to vitals tracking, diagnosis, treatment suggestions, medication adherence, built-in emergency response systems, and more. The perfect blend of medical hardware and software eventually leads to better patient care during telemedicine app development.
3.4. Cloud Storage
Storing data can be done either in the cloud or on-premise. More and more businesses recognize the advantages of having a cloud environment with solutions like AWS or Google Cloud. Savvycom can handle setting up cloud storage for you with the best tools on the market with our DevOps cloud services.
4. Important Considerations in Telemedicine App Development post Covid-19
In the 2020 Value-based Care Summit, an overwhelming majority (96%) of industry leaders believe that the role of Telemedicine will continue to grow further than COVID-19 in the industry. Only 4% of respondents believe that it will stay the same.
That being said, organizations will continue building their Telemedicine programs to support their growth strategy. 68% of conference attendees planned to further invest in Telemedicine following the public health emergency. Another 44% said they plan to invest in IT infrastructure and capabilities, which are the foundation for more disruptive Telemedicine solutions. Robust IT capabilities allow Telemedicine programs to thrive.
In another discussion regarding the same issue how Telemedicine App remain the trend post Covid-19, the American Medical Association believes that although doctors may be turning back toward traditional office visits, Telemedicine will remain a way for doctors to maintain a relationship with patients for at least some years:
"Telemedicine has been a critical means for providing care during the COVID-19 pandemic and will continue to be a vital tool, even as in-person visits are accessible for some," says Susan R. Bailey, MD, president of the American Medical Association.
---
On top of that, a recent research by McKinsey has evaluated the change in Telehealth dynamics and found that the pandemic has created a great shift in the outlook for Telehealth. According to its associate partner, Oleg Bestsennyy, many of those dynamics are likely to be in place for – at the very least – the next 12 to 18 months, as concerns about COVID-19 remain until a vaccine is widely available. During that period, consumers' preferences for care access will continue to evolve, making virtual health become more deeply embedded into the care delivery system and fuel the trend to last.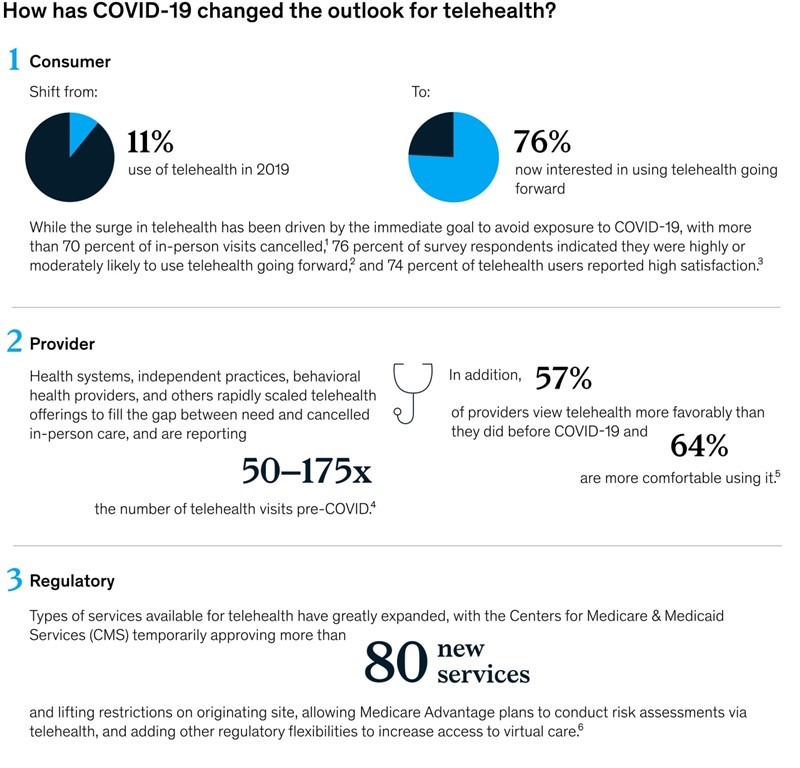 McKinsey's evaluation of future Telehealth landscape
Being a subset of Telehealth, Telemedicine App will be likely to inherit from such a projection and continue being a trend for a time after the pandemic has passed away. In the end, we can safely say that the fascination upon Telemedicine App Development will not end anytime soon.
5. Successful Use Cases in Telemedicine App Development
The British subscription, online medical consultation and health service, Babylon Health, offers medical AI consultation based on personal medical history and common medical knowledge as well as live video consultation with a real doctor whenever a patient needs it.
In the first case, users report the symptoms of their illness to the app, which checks them against a database of diseases using speech recognition, and then offers an appropriate course of action. In the second case, doctors listen and look carefully to diagnose the patient and then write prescriptions or refer to a specialist if required.
The New York-based company was established in 2002 and it is the largest telehealth platform in the United States. Teladoc is a real success story: it was listed 27th on MIT Technology Review's list of the "50 Smartest Companies" in 2015. More than 17 million people used its services as members and more than 1.6 million visits were carried out. The professional network consists of more than 3,600 licensed healthcare professionals who have 20 years of experience on average.
Teladoc has approximately a 10-minute response time before patients are connected with a physician. Approximately 92% of patients that use Teladoc have their issues resolved, which shows an efficient platform and effective medical professionals participating in it.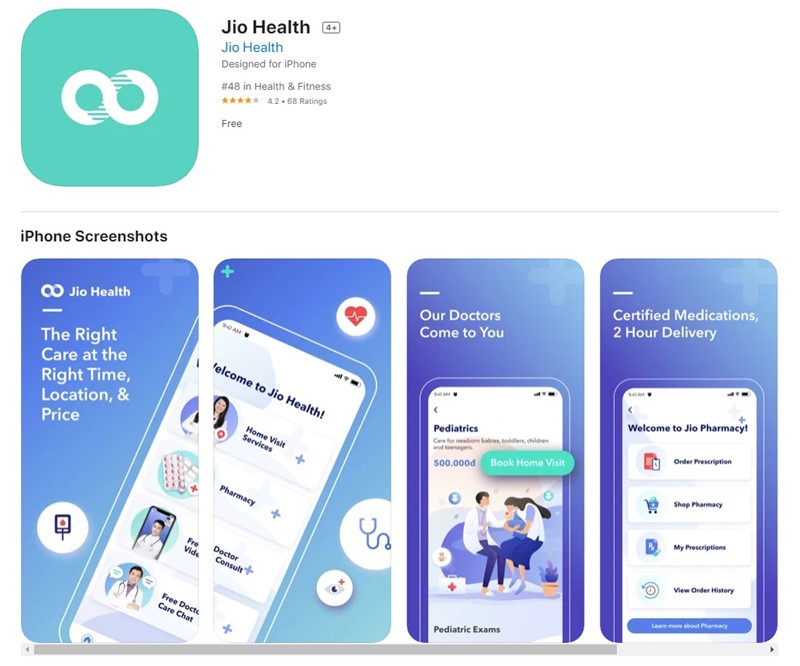 Jiohealth – Made by Savvycom
Jio Health is a leading Telemedicine solution in Vietnam and was developed by Savvycom. The scope of Jio Health's services range from pediatrics to primary care, chronic disease management and ancillary services, which will soon cover areas like eye care, dermatology and cancer. Some key highlights of Jio Health includes:
Application of high-quality WebRTC, allowing communication via a common set of protocols.

Offering an all-in-one place for a better managed, more engaged, and instant access to healthcare service.

Integration with Fitbit and Jawbone, ultimate wearable technology devices, help optimise health track progress with deep insights.
With innovative technology and smart experience design, Jio Health is welcomed by Vietnamese patients, making it the #39 most-wanted Health & Fitness app on global App Store and #1 in Vietnam. The company is on its way to address up to 80% of consumers' needs by itself, and is actively developing referral partnerships with certain hospitals to bring Telemedicine closer to everyday's life. By any means, Jio Health as a Telemedicine solution is making huge success in Vietnam.
Do you need a highly professional team for Telemedicine App Development?
Our team can help you with the development of your application. Contact us to get a free initial consultation regarding your project and its estimation in terms of cost, timeline, and needed technical talent.
---
Doctor-on-Demand
This is one of the best apps for online doctor consultations. The app matches patients with doctors within three minutes using video conferencing. The app is available on smartphones, tablets, and laptops. The patient lists their symptoms, then tells their medical history, gets connected with a doctor, and finally gets the necessary prescriptions. These days, the app is ranked in the top 20 within the medical category according to App Annie, the global mobile market data provider.
Founded in San Francisco, the startup collected as much as $86.75M in investments from Google and Richard Branson.
The service price is slightly higher compared with similar services, but is covered by a few insurance companies. The unique app offering is the integrated laboratory diagnostics.
Medici
This recent telemedicine startup is remodeling the industry, as mentioned by Crunchbase. The app raised $46.6M in an angel round and aims to connect individuals to all their existing doctors. Named the "WhatsApp of Healthcare," the app allows practitioners to connect directly and securely via video or texting.
6. How can you promote & monetize Telemedicine Solutions
Promoting Telemedicine App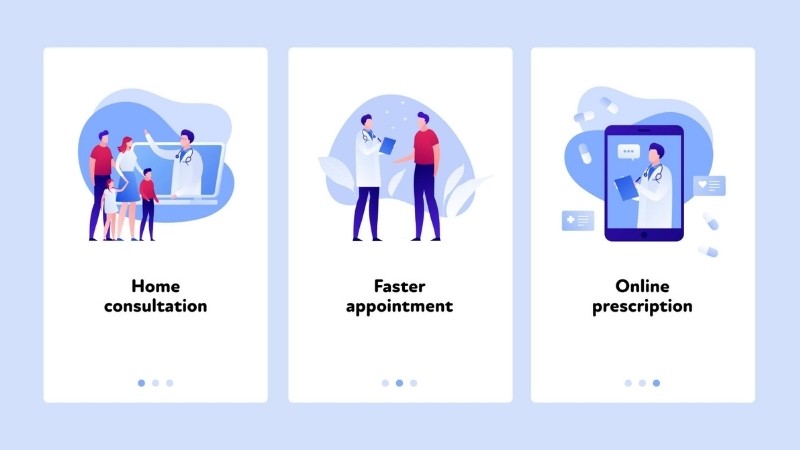 How Telemedicine App contribute to better Healthcare
Telemedicine will continue growing, however, successfully capitalizing it is another story for businesses. There are some actions healthcare stakeholders should take to make sure the trend is in their favor:
Define a value-backed virtual health roadmap

, taking a data-driven view to prioritize interventions that will improve outcomes for priority populations, and develop strategies to digitally enable end-to-care care journeys.

Optimize provider networks and accelerate value-based contracting to incentivize Telemedicine

. Define approaches (beyond the immediate COVID-19 response measures) to reimbursement and covered services, embed in contracting, and optimize networks and value-based models to include virtual health. Align incentives for using Telemedicine, particularly for chronic patients, with the shift to risk-based payment models.

Build virtual health into new product designs to meet changing consumer preferences and demand for lower-cost plans

. This new design may include virtual-first networks, digital front-door features (for example, e-triage), seamless "plug and play" capabilities to offer innovative digital solutions, and benefit coverage for at-home diagnostic kits.

Integrate virtual health into the care delivery approach

. Given the significant disruptions to providers, payers are reassessing their role in care delivery – from ownership of care delivery assets, value-based contracting, or anything in between. Consider options in virtual health (for example, platforms, digital-first providers) as a critical element of this approach.

Reinforce the technology and analytics foundation

that will be required to achieve the full potential of virtual health or Telemedicine specifically.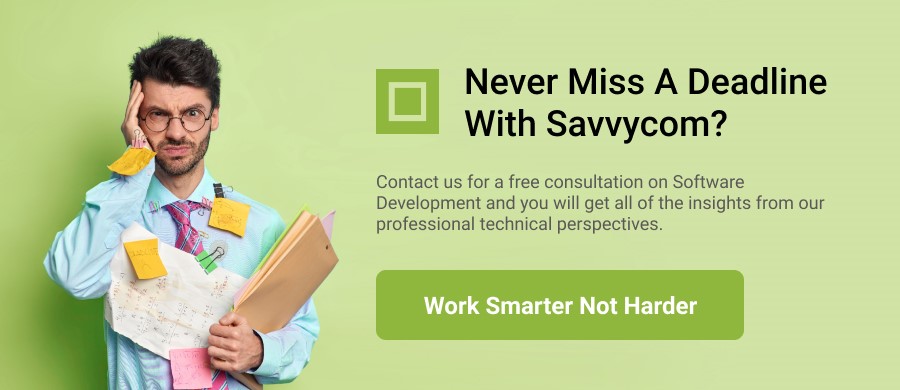 Monetization of  Telemedicine App
The monetization of Telemedicine applications can be done in a variety of ways. These include advertising, in-app purchases, subscription model, sponsorship, crowdfunding, and more. Telemedicine app monetization should come from the concept and target customer. However this strategic decision should be well thought out beforehand.
One of the most common ways to build revenue streams in telemedicine apps is through fees. Similar to the Uber or Grab revenue model, it is also possible to receive some percentage from a service. For instance, the Doctor-on-Demand app charges a patient a 25% fee. This rate can be adjusted depending on the consultation specifics, doctor specialization, consultation duration, or other metrics.
To summarize, telemedicine app development can include the following monetization models:
Consultation Fee (can relate to consultation duration, specialist, etc.). The Tele Doctoral program by the Norwegian Telenor Group uses this model and charges $0.08 per minute.
Membership (or subscription model – e.g. monthly payment for doctors and/or patients). Myca Nutrition utilizes this approach and distributes its product in other countries.
Franchising (a product can be distributed as a franchise). It is possible to offer a software product overseas if the local market has a lot of competition). An example is SkyHealth, which sells its franchise for $3,000.
Software as a service (provide the software product in the form of a service to medical establishments). For example, Doctor-on-Demand SaaS charges around $1 per employee, per month.
7. Begin you Telemedicine App Development wisely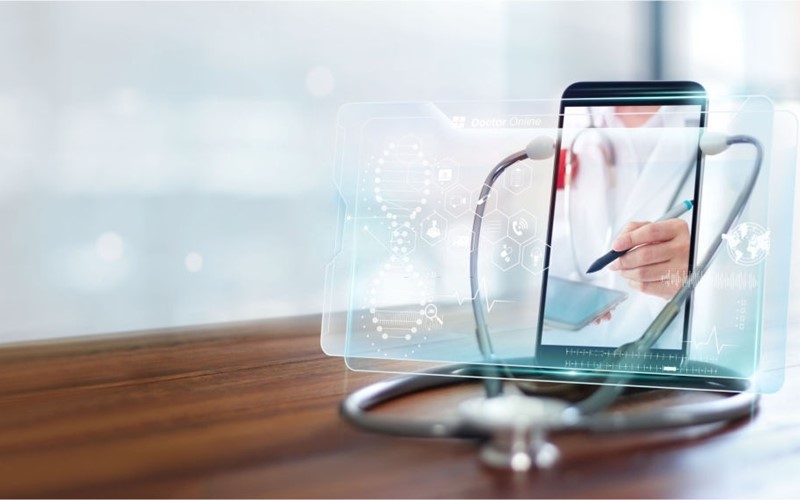 Telemedicine App – The next step in Telehealth Services
Here we would like to inform you about the key challenges in the telemedicine industry. Please take the following aspects into account during telemedicine app development:
The logic, navigation, and layout should be created in accordance with the target user needs. The user experience as well as the user interface in a doctor app must differ from the needs of the patient app.
In terms of functionality, there are some public third-party services that can be integrated into a telemedicine app. It is quite necessary to study their documentation and their fit for the system upfront.
Data Privacy & Security of Telemedicine Apps
Telemedicine apps should be able to ensure high security of healthcare records, especially personal data more specifically personal health record. All the necessary precautions should be taken in order to store, exchange, and proceed with this sort of information. During telemedicine app development phase, developers need to make use of multi-factor authentication, biometric identification can be a great option since almost smart phone nowaday carry fingerprint sensor or even facial recognition. As for the data exchange, it is essential that you include high-end encryption protocols.
Telemedicine apps may still lack adequate trust. These solutions are more widespread in the more developed markets of the USA and Europe. Proof of doctor professionalism, a clear review system, and well thought-out promotion can help to gain interest from potential users.
Selection and hiring process of reliable telemedicine app developers
After you've decided how to build a telemedicine platform or telemedicine app, you will need to address another issue – finding a reliable software team. Depending on your business needs, goals, and financial capacity, you can either hire an in-house development team or find a outsourcing company that specializes in telemedicine app development.
Outsourcing company tends to prove more beneficial for business, as it opens up the following possibilities:
Lower rates for development, but with high service quality
No need to deal with the bureaucracy of the hiring process
Access to a wide pool of talent that knows and understands how to develop Telemedicine App
Project management can be delegated to the IT vendor
The 2020 has been a roller coaster ride due to the widespread Covid-19 pandemic with rising numbers of confirmed cases in places like the US and Europe. Personal health record, the matter which lots of people often choose to ignore, has suddenly become the top priority. People are now actively updating their personal health record (PHR) online to make sure they are well prepared for the worst during this time of crisis.
1. The Definition Of Personal Health Record software

A personal health record is a collection of information about your health. If you have an immunization record or a folder of medical papers, you already have a basic, traditional personal health record. But that traditional personal health record comes with a major drawback: you rarely have them with you when you need them.
Electronic personal health records also known as personal health record software (PHRs) or personal medical record software remedy that problem by making patients' health information accessible anytime via web-enabled devices, such as computers, smartphones and tablets through a premade personal health record template.
In general, PHR needs to include anything that helps doctors and patients manage their health:
Doctor's names and phone numbers.

 

Allergies, including drug allergies.

Medications, including dosages.

List and dates of illnesses and surgeries.

Chronic health problems, such as high blood pressure.

Living will or advance directives.

Family history.

Immunization history.
Personal Health Record software The software can also add information about what the patient's doing to stay healthy and prevent disease, such as:
Home blood pressure readings.

Exercise and dietary habits.

Health goals, such as stopping smoking or losing weight.
Furthermore, IT in healthcare has been promoted as a route to giving patients more control over their health because of the availability of various mobile apps and information platforms.
---
2. Types Of Personal Health Record software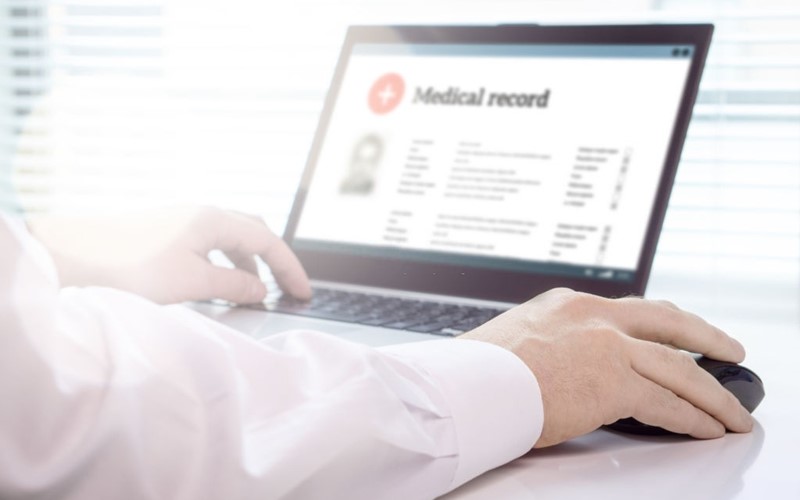 Updating Personal Health Record Online
There are 4 different types of PHR – differentiated by architectures: provider-tethered, payer-tethered, third-party, and interoperable PHRs:
Provider-tethered PHRs are tied to a healthcare organization's internal record system.

Payer-tethered systems are tied to a given payer's system.

Third-party PHRs are used to aggregate data from different, unconnected sources.

Interoperable PHRs represent a "future type" of record "populated with data from all regional data sources via standards-based automated data exchange. The connections with these sources would create a record that is more complete than any individual repository (e.g., electronic health records, payer claims databases).
Professional Healthcare Solution By Savvycom
Contact us to get a free initial consultation regarding your project and its estimation in terms of cost, timeline, and needed technical talent.
---
3. Personal Health Record Software Development Cost?
According to Center for Information Technology Leadership (CITL), there are 2 primary components in a PHR system: infrastructure, and applications utilizing the infrastructure.
The PHR infrastructure includes components and functions that allow patients to collect and share their health information. Personal health record applications are any functions within a personal health record system that allow patients to manage their own health and the health of others (dependents) through education and monitoring as well as enable the exchange of data with others regarding their health and well being. Privacy and security functionality is embedded throughout the PHR system in both infrastructure and applications.
These components form the basis of a PHR function taxonomy and can range from 300,000$ to 800,000$ depending on the features and complexity of your PHR system as well as doctor & patient app.
1. Infrastructure functions for healthcare information exchange:
Information collection.

Information sharing.
2. Application functions:
Information self-management.

Information exchange.
The cost to develop a personal health records software is, therefore, the sum of infrastructure-function development cost and application function development cost.
4. Infrastructure-Function Cost
Online Personal Health Record replacing traditional one
IT infrastructure is a set of components that are the foundation of an IT service; typically physical components (computer and networking hardware and facilities), but also various software and network components the components required to operate and manage IT environments.
As the above indicate, the infrastructure of PHR allows patient and external parties (such as doctors, patients' relatives, etc) to view patients' health information by pulling and aggregating data from multiple data sources such as payer, provider, pharmacists, as well as inserted information from the patient and health monitoring devices.
 Some specific examples of infrastructure functions include sharing test information, creating complete medication lists, secure messaging (secure Internet email), and supporting private and secure access to data and applications within the PHR.
The infrastructure components adapted in personal health record software includes data centers, client user authentication and authorization, Internet connectivity, user interfaces, user support, record matching services, and data storage.
4.1. Data center
A data center is the physical space that houses the servers, network infrastructure, and related hardware and all other application infrastructure required for a Personal Health Record Software.
4.2. Client user authentication
Client user authentication and authorization includes user login security as well as access controls.
4.3. Internet connectivity
Internet connectivity is the cost required for the PHR system to provide data exchange with healthcare stakeholders and web-based access to its users.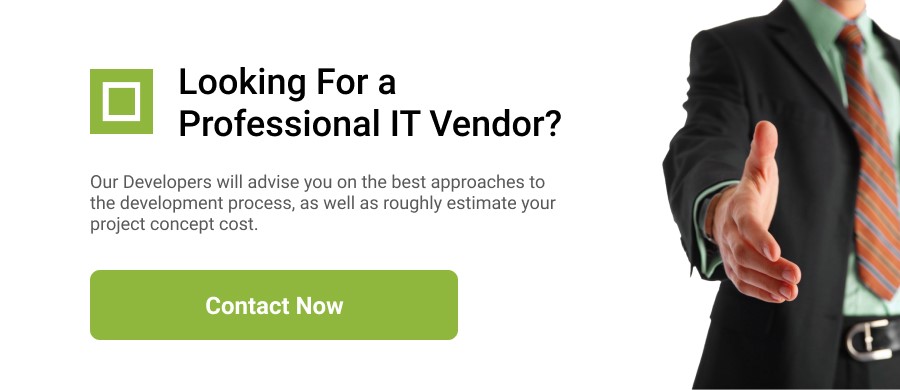 4.4. User interfaces
User interfaces are the displays that a user sees when they login and navigate the site.
4.5. User support
User support depends on the size of the PHR. User support consists of the help desk and on-going training provided to PHR users. The cost of user support is an estimate of the number of user support contacts per user of a pre-existing PHR system.
4.6. Record matching services
Since Personal Health Record Softwares combine disparate sources (i.e., combining provider data from multiple EMRs, payers, labs, imaging centers), record matching services are needed.
Additionally, any PHR will need interfaces to external applications to retrieve patient data located across disparate ancillary systems:
For provider-tethered and payer-tethered PHRs, these interfaces are minimal, estimated to be only 20% of the full cost of building an interface from the beginning because they are accessing their own data in an electronic format.

For third-party PHRs, many interfaces are required because they do not have access to clinical or administrative data without interfacing to a provider or payer system. Therefore, the interface cost of third-party PHRs is very high.

For interoperable PHRs, only one data interface would need to be created for each type of interface because all data and transactions are standardized between PHRs and other healthcare stakeholders (e.g., lab, pharmacy, payer, etc.).
---
4.7. Data storage
Personal Health Record data repository is considered as the primary data storage for different PHR systems. The PHR data repository consists of all data entered by users, data from messaging, and pointers to all primary data sources. Additionally, third-party and interoperable PHRs require additional storage capacity for clinical and administrative data. This repository is necessary since neither type of PHR is assumed to have access to healthcare data, unlike provider-tethered and payer-tethered PHRs, which have existing data warehouses. The data storage consists of the actual data as opposed to pointers to ensure constant access to the data.
The infrastructure cost is, eventually, the sum of these components' cost. Therefore, understanding these components would help you estimate the infrastructure cost better.
5. Application-Function Cost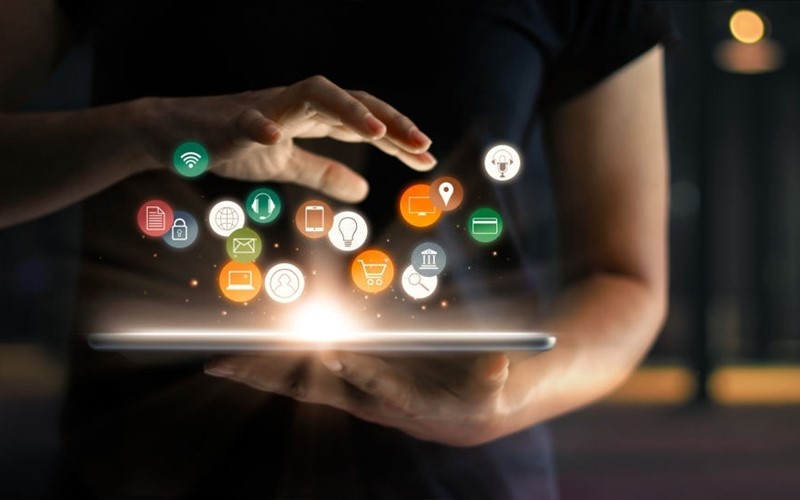 Multi-Functions App can attract most user
A PHR application is any function within a PHR system that allows patients to learn about, monitor, manage their own health and the health of others, and to engage in two-way data exchange transactions with others regarding their health and well-being.
PHR applications for any healthcare or wellness activity are feasible and may support clinical and administrative types of functions. For example, PHR systems could include a health maintenance function and an insurance verification function.
6. Detailed cost table
After breaking down the components of PHR's development cost, we make an estimation of the total cost by architectures as follow:
Application Costs
Based on our approach, we estimated that the average software development cost for a proto-typical PHR application or service was $450,000. This was based on an estimated design, develop, build, and testing average cost of $150,000. This estimate was then multiplied by 300% for management and support costs, as well as core data development costs.
Infrastructure Costs
For our cost model, we developed one-time acquisition and on-going annual costs for all infrastructure components based on PHR architecture (Table 1). Significant cost drivers are highlighted in italics. The costs for these identified components are an order of magnitude greater than for other cost components. To understand the costs per user across architectures, we took the total cost and divided it by the 1,000,000 users per architecture. We then projected the estimated acquisition and annual cost per user by architecture.
| | | | | |
| --- | --- | --- | --- | --- |
| PHR Components | Provider-Tethered | Payer-Tethered | Third-party | Interoperable |
| Clinical Data Repositories | $0 | $0 | $400,000 | $400,000 |
| Client User Authentication | $95,000 | $95,000 | $95,000 | $95,000 |
| Core Data User Interface | $450,000 | $450,000 | $450,000 | $450,000 |
| Data Center | $1,700,000 | $1,700,000 | $1,700,000 | $1,700,000 |
| Doctor Matching | $0 | $0 | $0 | $0 |
| Interfaces | $40,000 | $20,000 | $6,600,000,000 | $250,000 |
| Medication Matching | $0 | $0 | $0 | $0 |
| Network Connectivity | $0 | $0 | $0 | $0 |
| Patient Matching | $0 | $0 | $67,000 | $67,000 |
| PHR Data Repository | $0 | $0 | $0 | $0 |
| Results Answer Matching | $0 | $0 | $17,000 | $17,000 |
| Results Name Matching | $0 | $0 | $0 | $0 |
| User Support | $0 | $0 | $0 | $0 |
| Secure Messaging | $50,000 | $50,000 | $50,000 | $50,000 |
| Total Infrastructure Cost | $2,335,000 | $2,315,000 | $6,602,779,000 | $3,029,000 |
| Application Cost | $450,000 | $450,000 | $450,000 | $450,000 |
| Total Cost | $2,785,000 | $2,765,000 | $6,603,229,000 | $3,479,000 |
---
Source: US National Library of Medicine National Institutes of Health
The cost of developing a PHR software is seemingly high due to its complexities. However, that also comes with greater returns.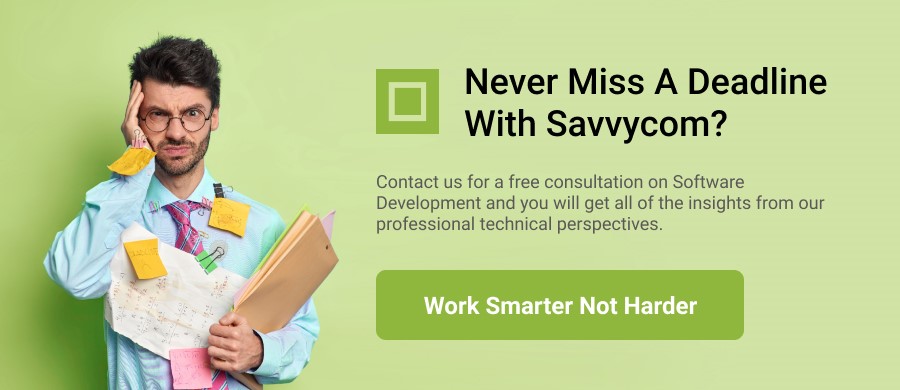 7. Finding A Reliable PHR Software Development Company
The term "Personal Health" has been in 2020 the top concern of many even if you were the next president of the United States or just a common folk living in a small country. Online Personal Health Record Software  is going to be a must coming into 2021, if you wish to keep up with this trend you shall need to be updated with the latest technology. Are you currently in search of a partner to help you create your own Personal Health Record Software? Feel free to contact us. At Savvycom we have a highly professional and experienced team to help you at every step.
| | |
| --- | --- |
| PHR App | Savvycom |
| Clinical Data Repositories | $300,000.00 |
| Clinical data management interface | $200,000.00 |
| Doctor mobile app | $150,000.00 |
| Patient mobile app | $150,000.00 |
| Total Cost | $800,000.00 |
---
Savvycom estimation cost table for developing PHR App
Light Up Your App Ideas With Savvycom

Didn't find what you looking for?
---
Looking To Find A Trusted Tech Partner?
Tech Consulting, End-to-End Product Development, Cloud & DevOps Service! Since 2009, Savvycom has been harnessing digital technologies for the benefit of businesses, mid and large enterprises, and startups across the variety of industries. We can help you to build high-quality software solutions and products as well as deliver a wide range of related professional services.
Savvycom is right where you need. Contact us now for further consultation:
Phone: +84 24 3202 9222
Hotline: +1 408 663 8600 (US); +612 8006 1349 (AUS); +84 32 675 2886 (VN)
Email: contact@savvycomsoftware.com
---
Food delivery is something most of us can't live without. With the current fast-paced lifestyle, it seems much easier to order foods and have them at home rather than outside. The demand for food delivery app development like UberEats, Grubhub, Grab (Southeast Asia) has gotten even more popular since last year. Because people aren't allowed to eat in restaurants and diners due to lockdown and regulations.
Suppose you are one of the brave and optimistic tech food entrepreneurs who are considering developing an app like Grubhub or UberEats. In this case, you need to know UberEat's business model and simple steps to build as well as the expected budget for such an app.
Let's see how food delivery marketplaces similar to UberEats operate and how much it will cost you to involve in an on-demand food delivery app development.
1. Why Invest in Food Delivery Mobile App Development?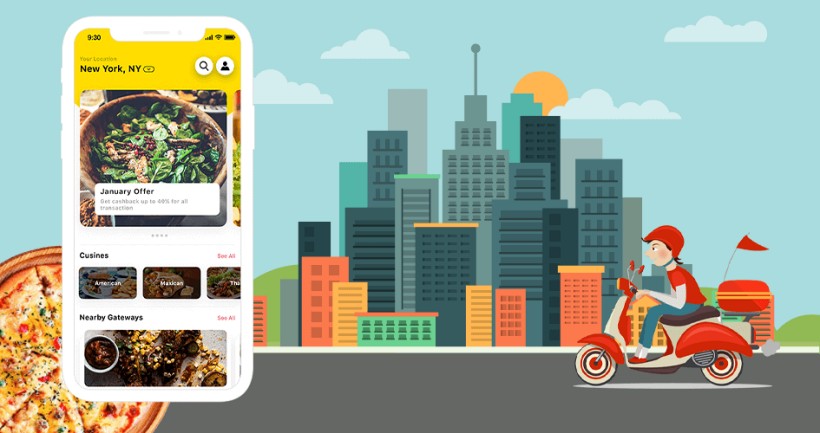 Nowadays, people don't have time to go to restaurants. Yet, the food delivery industry is booming. Because they have developed apps that deliver food right at the customer's doorstep. People enjoy delicious meals in the comfort of their homes, without having to dress up and go to restaurants.
Restaurants that do not provide online food delivery would lose more than 70% of their clients by 2020.

According to Statista, in 2021, revenue in the Online Food Delivery segment amounts to US$151,526 million.
This is expected to show a growth rate of 9.9% per year, resulting in a market volume of US$182,327m by 2024.
Of the total online food delivery revenue, the Platform-to-Consumer Delivery segment has the largest part with a market volume of US$79,608 million in 2019. This is expected to increase to US$96,864 million by 2024.
The Restaurant-to-Consumer Delivery segment amounts to US$71,918 million in 2021, expected to increase to US$85,463 million by 2024.
As a result, investing in a meal ordering app will provide you with a sizeable prospective consumer base.
---
2. How Does On-Demand Food Delivery App Work?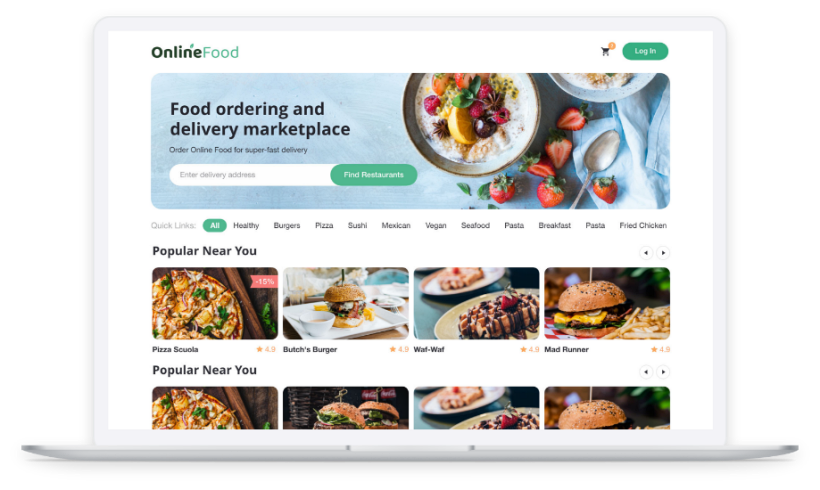 It is critical for you to understand that there is not just one app; instead, there are 03 food delivery applications, each with its own set of functions and features. But to sum it up, they are all designed to make the food delivery experience as simple as possible.
The Customer App: The customer app is the one that your customers will install. This app should be easy to use and allow users to compare different restaurants and offers.
The customer logs in and adds a delivery address to their profile.

App users look through the app's meal menu.

The user places an order after selecting their chosen food.

Once the order is validated, the user makes the final payment.

The user can monitor the delivery, time, and position.

The user may select to rate the food and service after receiving the last order.
The Restaurant App/Admin Panel: With the help of the admin panel, a restaurant owner controls and manages delivery orders using this web-based platform.
On the app, the restaurant lists the food and menu, as well as the costs.

They receive an order and either accept or reject it. Upon confirmation, the restaurant assigns employees to prepare the order.

The restaurant observes neighboring delivery boys while preparing the food and assigns the food to delivery.

The restaurant can also view a list of completed deliveries.

Finally, pay the delivery man and oversee activities.
The Delivery Driver App: This app is used by delivery personnel to manage order pick-up and drop-off.
The delivery driver will create a profile on the app with all of his information.

The driver receives an order and decides whether to accept or reject it based on their convenience.

When he accepts the orders, he can see the details of the delivery tasks.

They will traverse the map, and the app will offer routes to deliver the order to an exact spot.

Deliver the order and collect tips

On the app, check the box next to 'complete order.'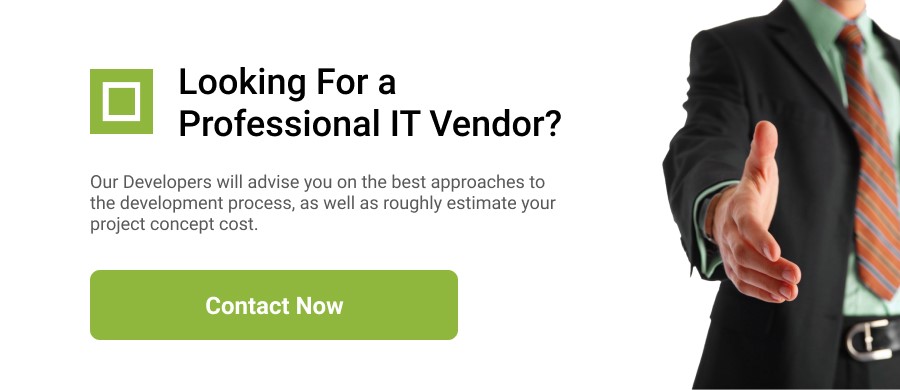 3. Key Features of Food Delivery Apps Development
The app's essential feature lists differ depending on the user role. The following sections introduce the feature lists for the customer app, restaurant app, and courier app.
3.1. The Customer App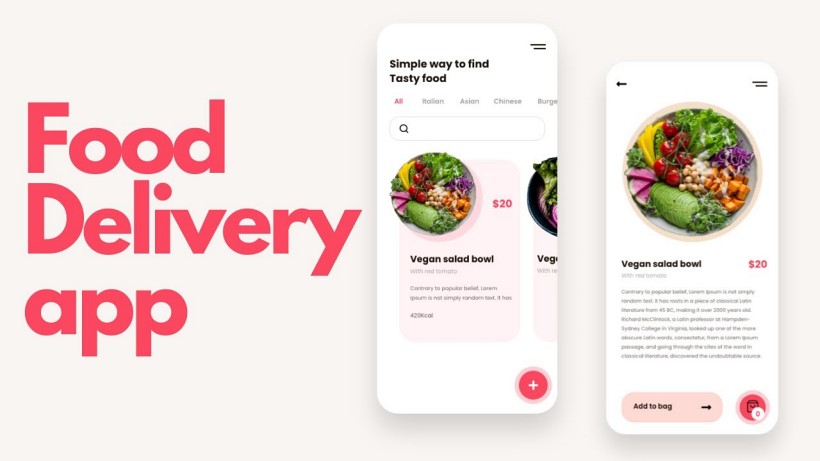 Consumers tend to dine at home and wish to have the same food quality as they do in a restaurant. As a result, the app should offer as many nearby food outlets as possible.
User Registration

Option to register on the App or login through Facebook making it an easy entry to the App.

Select Restaurant

Choose restaurants based on location, cuisine choices, timings and more from an exhaustive listing.

Order Tracking

Let customers track orders real-time and notifications to keep them informed about their order status.

Multiple Payment Options

Customers can pay in the mode they choose, from all the latest payment options available.

Takeaway Option

Option to place an order and pay and choose the date and time for offline takeaway so that your customers need not wait.

Discounts and Offers

Numerous discounts and offers can be built in for the customers to always get the best deals and recurring sales.

Manage Profile

Manage profiles, addresses, payment details, notification settings for a better user experience.

List Categories

Allow customers to select from categories of restaurants, based on ratings and other factors.

Re-order

Using order history, customers easily and swiftly re-order, without having to re-upload preferences.

Schedule Delivery

Allow customers the liberty to select delivery times based on their own convenience.

Reviews and Rating

Based on service, pricing, quality and other factors, customers can leave reviews and ratings.

Help & support

Customers know you are always available in case they need any assistance, anytime, anywhere.
---
---
3.2. The Driver App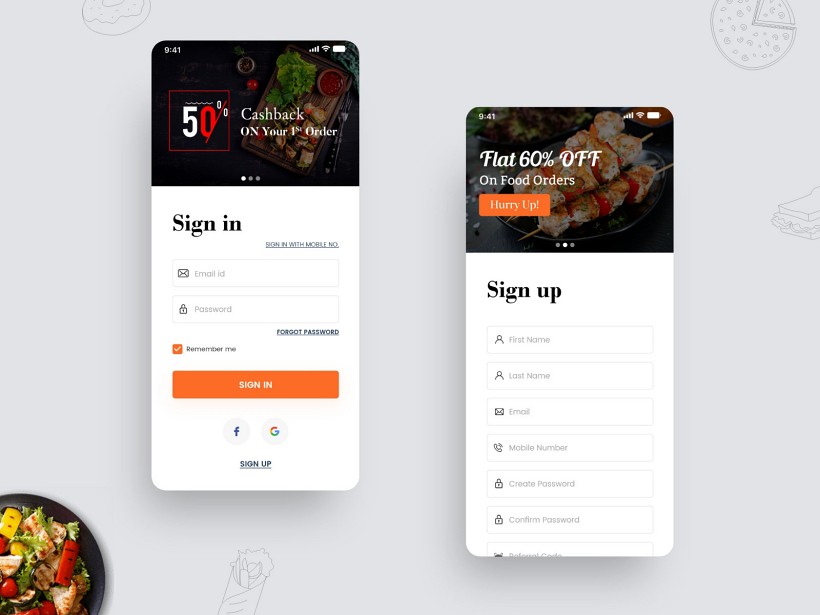 The goal of the delivery person app is to increase the number of delivery requests. It entails making it simple for couriers to gain access to cross-interface capabilities. The apps for independent couriers should make it easy to follow orders, choose those that are close, and ensure the shortest delivery and instant payment processing.
Registration

A delivery person should be easily able to register himself

Manage Deliveries

Manage multiple deliveries using the app.

Delivery Route

View delivery route directly from the app.

Notifications

Receive push notifications when new orders arrive.

Manage Orders

Accept or Reject new Orders.

Status update

Customers & Admin can track drivers in Real time.

In-app Chat

A driver app should have an in-app chat option so that he could contact the customer directly.

Earning reports

This feature simply allows the driver to see how much he has made in a specific time period.
---
3.3. The Restaurant App & Admin panel
The admin app introduces the authorized workers of the restaurant or food delivery business. Its scope of functions indicates that it accepts customer orders, dispatches orders, processes payments, tracks orders, and builds logistics.
Choosing this business strategy means that the restaurant has complete control over the process, from updating restaurant information to monitoring feedback channels.
Manage Products

Classify and manage updated listings of cuisines to run the platform to have complete control and operate smoothly.

Managing Restaurant

Manage the restaurant vendors by updating their area of service and other features for seamless operations.

Menu Management

Collect menu listings from partner restaurants and showcase them best for ordering.

Category Management

Classify restaurants based on cuisine, pricing, delivery and offers to optimize business.

Manage Orders

Get actionable analytics for every order placed and processed, and stay on top of the system.

Manage Customers

Learn details of customers, the cuisine and restaurants they prefer and the orders they place to be updated about the vendors performance.

Handle Payments

Manage the payment channels integrated in the backend.

Notification Management

Communicate with customers and partners with text messages, emails and app notifications.

Payment & commissions

Control commission rates with partnering restaurants and effect payments as scheduled.

Reports

Grow by making informed and data-backed decisions with the help of comprehensive reports.

Promos

Let restaurants run great deals and promotions or announce food fests to serve more customers.

Help & support

Support services to provide all the information to the user when they are unable to proceed further on order placement. It can be through real time chat or FAQ's.
---
4. How Do Food Delivery App Generate Revenue?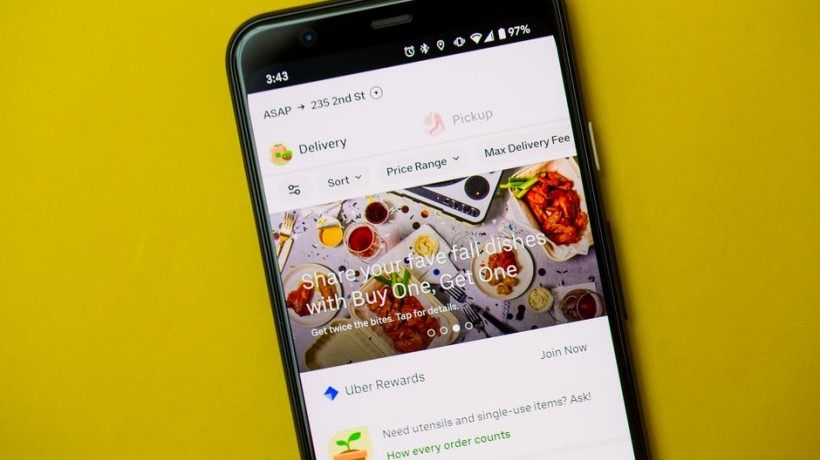 Food delivery applications can generate revenue in a variety of ways. In particular, you can profit financially from:
Setting fixed commission rates
Engaging in restaurant promotion
Charging delivery fee.
To make this clear, we have included several money-making methods that UberEats is currently using:
Depending on the distance between clients and restaurants, delivery fees range from $2 to $8 per order.

Each order accepted through UberEats incurs a service fee ranging from 15% to 40%.

Promotion is when a partner restaurant pays to be ranked first in a search, increasing their visibility to customers.
5. How Much Does It Cost to Develop an On-demand Food Delivery App?
Deliverables
Estimated Man Hours
Development
Graphics Design
QC/Testing
Project Management
TOTAL
1. Native iOS (iPhone) Application for Customers
162
26
23
16
228
2. Native Android (Smartphone) Application for Customers
162
26
23
16
228
3. Native iOS (iPhone) Application for Delivery Provider
104
14
15
10
143
4. Native Android (Smartphone) Application for Delivery providers
104
14
15
10
143
5. Web Application for 'Store owners'
161
20
23
16
206
6. Back End & Web Services Development
174
–
25
17
216
---
The cost of labor is a critical issue that heavily influences development costs. Labor costs vary between countries and areas. For example, developers in the United States and the United Kingdom often charge between $70 and $250 per hour. Rates for Eastern European developers range from $50 to $170 per hour.
However, this hourly pricing is highly reasonable in Vietnam, where seasoned mobile app developers may be found for as little as $20 to $50 per hour. Thus, in terms of labor costs, Vietnam is unquestionably the most viable option.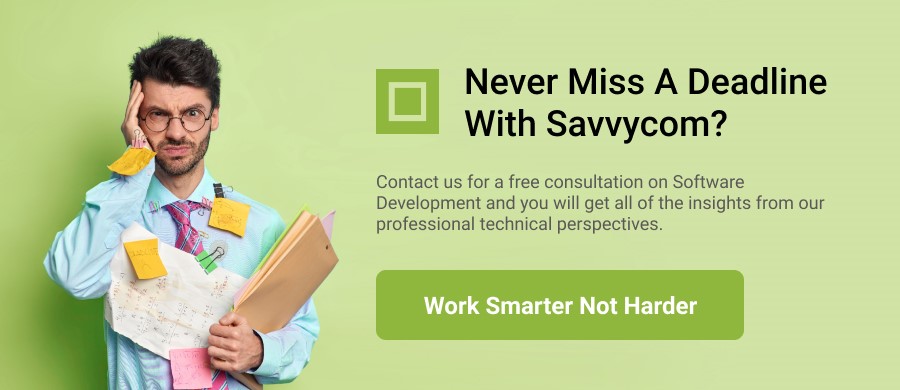 6. Conclusion
Meal delivery services are changing rapidly, which is expanding the market for food delivery apps. Food delivery apps provide various chances for restaurants, consumers, and courier services while engaging customers in Europe, the Americas, Asia, and the Middle East.
With the growing number of delivery players, home cooking is losing ground, and an increasing number of consumers prefer the concept of contacting a local restaurant via a meal delivery app. Our business offers unique solutions for food delivery app development to improve and enhance the client experience.
Looking To Find A Trusted Tech Partner?
Tech Consulting, End-to-End Product Development, Cloud & DevOps Service! Since 2009, Savvycom has been harnessing digital technologies for the benefit of businesses, mid and large enterprises, and startups across the variety of industries. We can help you to build high-quality software solutions and products as well as deliver a wide range of related professional services.
Savvycom is right where you need. Contact us now for further consultation:
Phone: +84 24 3202 9222
Hotline: +1 408 663 8600 (US); +612 8006 1349 (AUS); +84 32 675 2886 (VN)
Email: contact@savvycomsoftware.com
There's not a fixed price for building an app. If you think about some of the most recent products or services that you've bought. Whether it's a car, cell phone, or cleaning service, there are different price points depending on certain elements. The same goes for the app that you want to build. So how much does it cost to make an app? The app cost is going to depend on what you're trying to accomplish.
Our software development company has analyzed some key app industry studies to explain the cost range of an app.
Here, we created a compound article of recent findings and have included our own app development practices.
This guide will help you to understand the app development cost formation. You will be able to:
effectively manage your app development budget

reduce app costs

pay attention to mobile app cost drivers upfront
Let's start our journey in figuring out the budget you need to invest in your app idea.
The Costs of App Development: 8 Top Takeaways
Here are our top 8 takeaways from this post:
Most agencies charge a monthly retainer for their services, and they offer several pricing models to their clients.
For hourly pricing, $61-80 per hour is the most popular pricing tier. Hourly rates almost never exceed $150 per hour.
For monthly retainers, $9,000-12,000 per month is the most popular pricing
For per-project pricing, $140,000 is the average price per project.
App development agencies charge more than freelancers.
More experienced app developers charge significantly more than less experienced developers.
Offshore developers charge significantly less than those onshore developers.
App development based in South East Asia (especially Vietnam) charge significantly less than those based elsewhere.
Now let's dive deeper.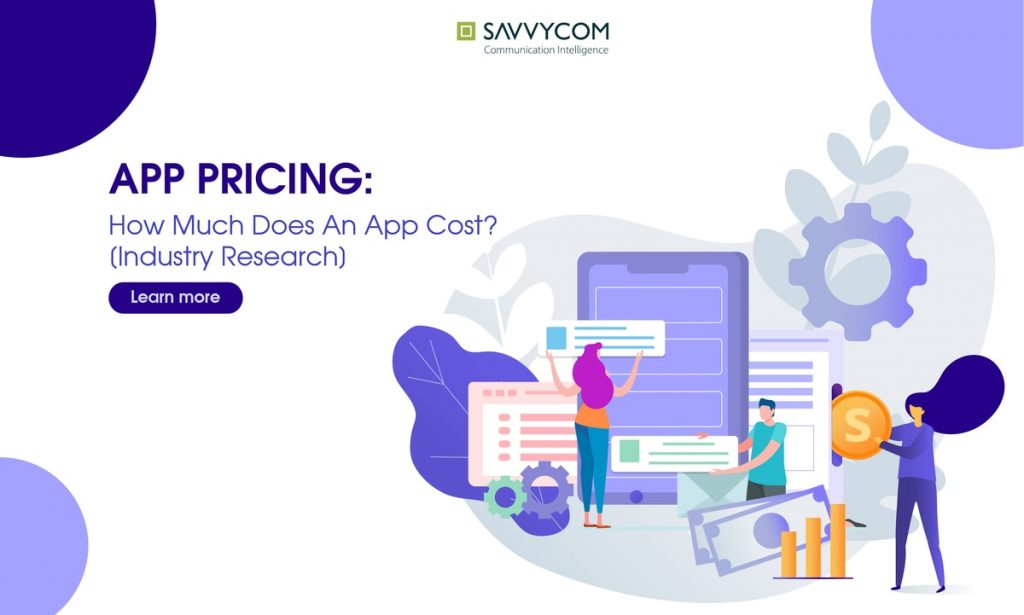 1. Factors Affecting App Development Costs
There are plenty of factors influencing the cost of app development, but those with the most profound impact on cost are:
Platforms
Complexity, features and functionality
Design
Developers
Let's explore them!
1.1 Platforms
When you decide to have a mobile app developed, your choice of platform will greatly determine how much you have to spend. You may opt for a native app which works on a single platform or a cross-platform one that is built on more than one platform.
The latter, of course, will cost you a pretty penny, as creating different versions of your app for each platform will require extra resources. If you're financially abundant, feel free to go for both platforms.
But if that's not the case, then you have to decide whether to use Android or iOS.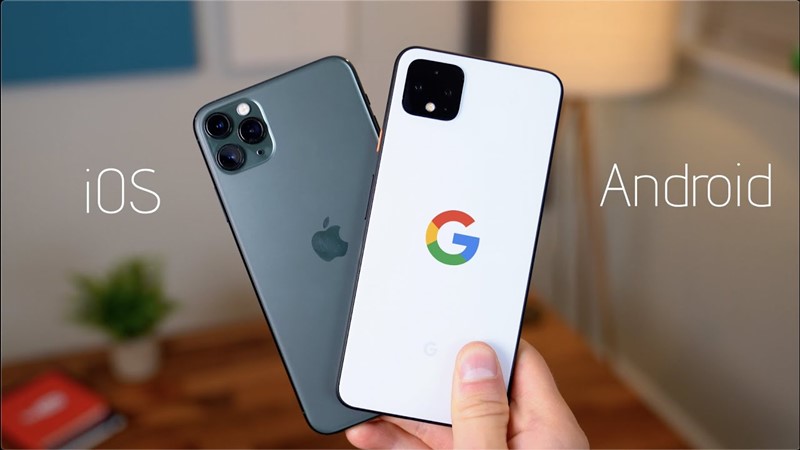 The first thing to consider is which platform you should choose?
The cost of developing an iOS app won't differ much from that of an Android counterpart. Still, choosing between iOS and Android won't be easy, as there are important differences to bear in mind between these two most popular operating systems, such as technical features and target users.
iOS vs Android App: Which One Should You Choose?
Before you take your own pick, let's delve into the PROS and CONS of each platform.
---
iOS Apps: PROS and CONS
PROS
CONS
Faster and cheaper to build: Thanks to iOS automated developing features, iOS apps take less time to develop and cost less than Android apps.
More updates required: Need to be updated regularly, which increases the cost of maintenance.
Greater ease of use: iOS apps are smoother to use than apps built on the Android platform.
A fewer number of users as compared to that of Android apps, especially in Asia-Pacific and South America.
High compatibility: iOS apps work well with all devices and versions of iOS.
Harder to get approval: Strict guidelines make it harder to get the apps approved by the app store.
Higher user loyalty: iOS audience are generally more loyal than Android owners.
Higher hosting cost than that of Android-based apps.
Ideal for paid apps: iOS users are more well-off and willing to spend, so this platform will be more of an ideal option for those who wish to create paid apps.
Better quality control: Apple has much stricter guidelines for Apple App Store than does Google for Google Play Store, which means better quality control over applications.
---
Android Apps: PROS and CONS
PROS
CONS
Fewer updates required: Don't update as regularly as iOS counterparts, which leads to lower maintenance cost.
Slower to build: Take more time to develop compared with iOS app development.
Lower cost per install as opposed to that of iOS apps.
Fragmentation issue: There are a multitude of Android devices coming in all shapes and sizes, together with numerous Android operating versions, all of which make Android app development more complex and money-consuming.
A large number of users: Android has the lion share in the market with a dominant number of users, especially in Asia, and South America, allowing your apps to reach a wider audience.
Not as ideal for paid apps: Android users are less willing to spend, so paid-apps won't be as likely to succeed on this platform.
Lower hosting cost: Guidelines are more lenient with Android, reducing the costs of app development and hosting in the Android market.
---
With the main points being highlighted, it seems that Android and iOS go neck and neck in the race for the "superior" platform for app development.
Your decision will depend on:
What you prioritize: Ask yourself, for example, if you're willing to pay a higher cost of maintenance for an iOS app in exchange for high quality. Or if you find it acceptable for Android users to spend less as long as you get to expose to a huge customer base.
Your target market: Do you wish to appeal to the US markets where iOS is preferred or the European and Asian markets where Android dominates? In any case, keep in mind that your choice of the platform relies heavily on your intended audience.
Are you looking for a Custom Software Development Team?
Contact us for a free consultation on Software Development and you will get all of the insights from our professional technical perspectives. Our Developers will advise you on the best approaches to the development process, as well as roughly estimate your project concept cost.
---
1.2 Complexity, Features and Functionality
The complexity of the application you set out to develop is very telling of the time and cost it takes to build the app.
The more complex an app gets, the more expensive it becomes and vice versa.
According to Entrepreneur, the following table divides apps into 3 categories based on their complexity and estimates the time and cost it takes to build them:
Table-based Apps
Time to finish: 10 weeks
Cost: $1,000 – $4,000
These apps display content in a table view. Users can choose from a list of options and then be redirected to a different list of content.
Examples of tablet-based apps are Google+, Airbnb and TED.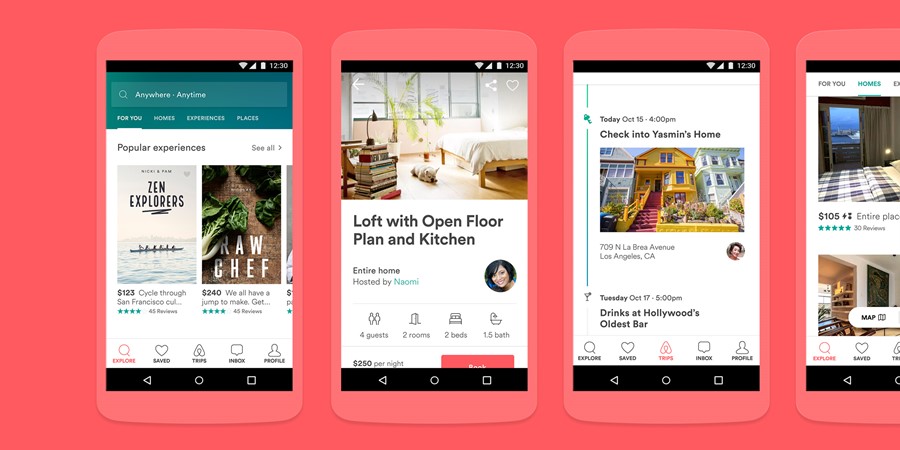 Some famous table-based apps include Product Hunt, TED and VSCO
Database-driven (API Apps)
Time to finish: 16 weeks
Cost: $8,000 – $50,000
These apps allow users to look for and organise information from a large database. They need to connect to an online server and work alongside other software via APIs.
Examples of database apps are Facebook, Amazon, Wikipedia and Youtube.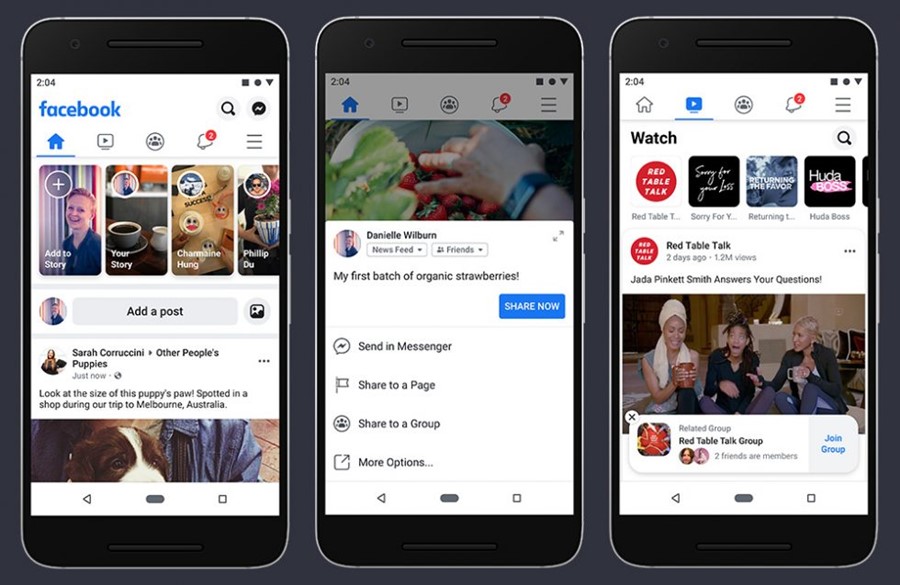 By June 2019, Facebook has reached 2.41 billion monthly active users
Multi-featured (Game Apps)
Time to finish: 28 weeks
Cost: $10,000 – $250,000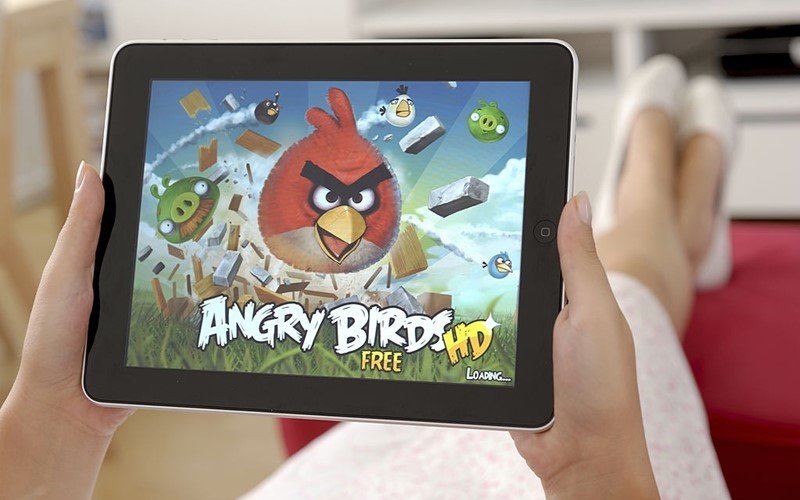 Popular game such as "Angry Birds" costs about $2.25 million to develop
These are the most technically complex to build and are arguably the most expensive. The timeframe and price can vary based on the scope of the project. Once you have determined the basic functionality of your app, additional features will need to be included, all of which will amount to the total cost.
The table below estimates the costs of some additional app features:
Function
Description
Price
Email Login
A very simple feature most apps have. The reason for it is that collecting emails is incredibly useful for your marketing efforts.
 $2,500 – $3,000
Social Login
Users can log in with, for example, Facebook, Twitter, or Google.
This is important as social logins provide you with important user data.
$1,000 – $1,500
Social Integration

Allowing apps to post on a user's social media.

It can be leveraged to boost your app's growth through "word-of-mouth" & "viral" marketing.

$1,000 – $7,000
User Profile
Users can create their own user profiles, for example, for a social app or a ride-sharing app.
$2,000 – $3,000
In-app Purchase
To charge users for additional features, downloads, and services from within the app using "In-App Purchases."
$2,500 – $7,000
Geolocation
Locate your position to get more suggestions of things, track the distance, the delivery or simply check-in on your social networks.
$3,500 – $8,500
Messaging
Never miss out any contact and be able to keep in touch with people, especially if you want to interact more with your customers.
$10,000 – $20,000
Rating System
Thumbs up/down or rating of content and so on; very useful for something like a Restaurant review or recipe app.
$5,500 – $20,000
Others
You may need for your app like wearable integration, real-time chat, video streaming, shopping cart, set up a password etc.
---
---
Additional factors will factor into the total cost of developing your app. Simple features like user log-in, push notifications and user rating and review will cost less than advanced functionalities that require the integration of innovative technologies such as geolocation, virtual reality or artificial intelligence.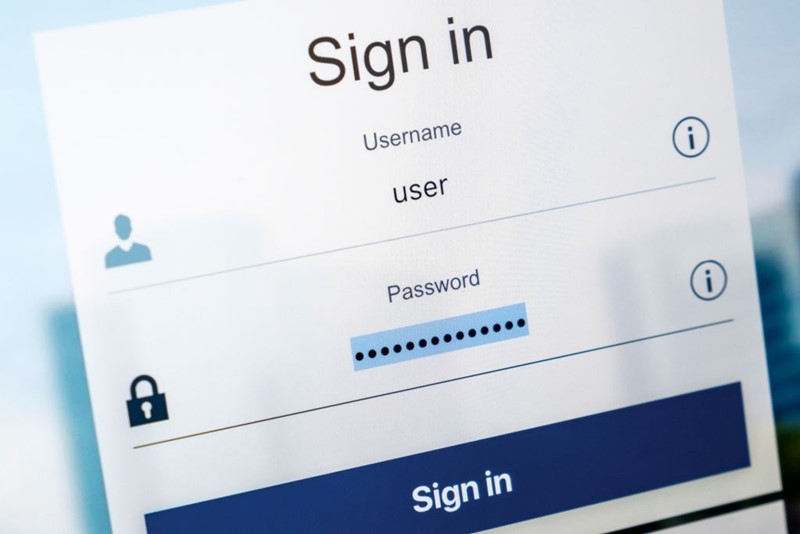 Simple user login function for an mobile app can cost you
The number of features and their level of complexity will determine the amount you have to pay. Since you have a wide selection of app features to choose from, there's no exact number of how much to spend until after you've discussed the desired functionality with your team of developers.
1.3 Design
Amidst thousands of stunning apps out there, why should users choose yours instead of others? One reason lies in-app appearance. Of course, your ultimate goal is for customers to enjoy the quality of your app, but what draws them in the first place is, more often than not, the look.
A visually appealing app will leave a good first impression and increase the chance of users downloading it. Enhancing the visual appeal of your app is, therefore, a worthy investment.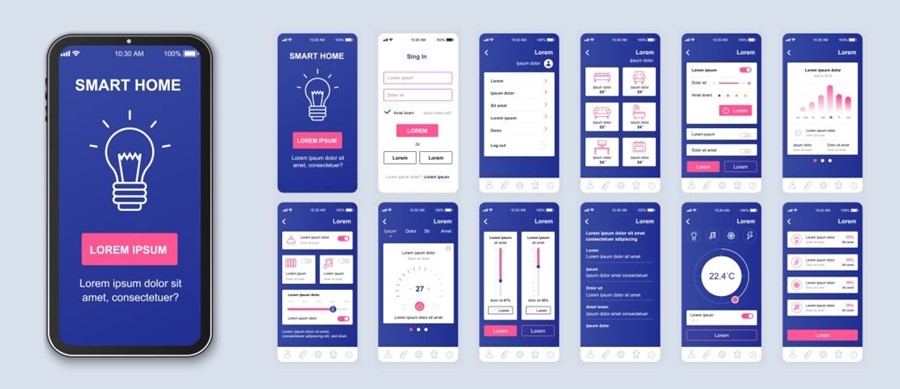 The app design is also an important phase that you should invest in
App design mainly consists of visual design which dictates the look of your app and UI/UX which determines how conveniently users can navigate your app. Simpler-designed apps require smaller budgets, while more complex ones will be more costly.
Once again, if you're limited by budget, the cost of your app design depends on what trade-offs you're willing to make. If your target market is likely to gravitate towards high-end design, then you should consider spending more on the design aspects of your app.
---
1.4 Developers
A team of dexterous developers is what you need to bring your dream app to life.
There are several options for you to choose from, but many companies are faced with the classic choice between:
Hiring a freelancer.
Hiring an app development agency.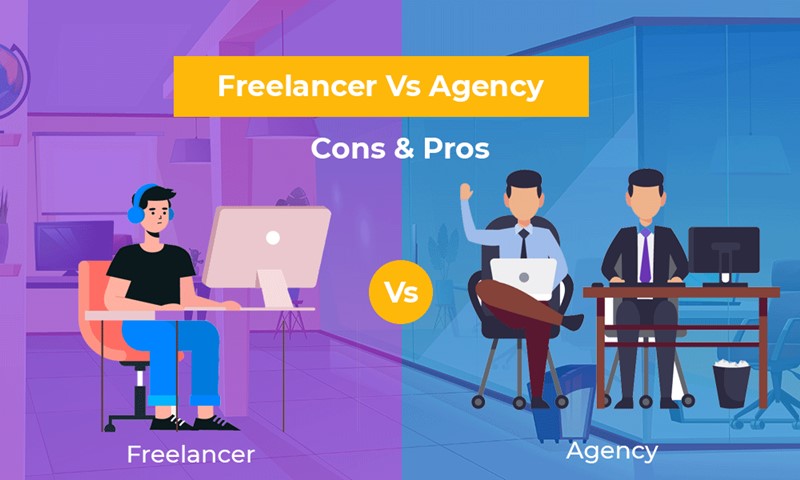 Freelancer OR Agency: Which is better for your project?
Let's weigh up the pros and cons of both these options:
---
Freelancers: PROs and CONs
PROS
CONS
Lower cost
Poor management & limited availability
Great command of a specific task
Lower commitment
Easy to find
Lack of further support
Great flexibility
---
Agencies: PROS and CONS
PROS
CONS
Assured quality
Higher cost
Organized workflow
Transparency and credibility
Post-launch support
---
Never Miss A Deadline With Savvycom?
Contact us for a free consultation on Software Development and you will get all of the insights from our professional technical perspectives. Our Developers will advise you on the best approaches to the development process, as well as roughly estimate your project concept cost.
---
2. Hidden Costs of App Development
The above factors are fundamental to the development of an app, yet things don't just end there. Extra resources are still needed to cover the additional costs to build an app.
2.1 App Testing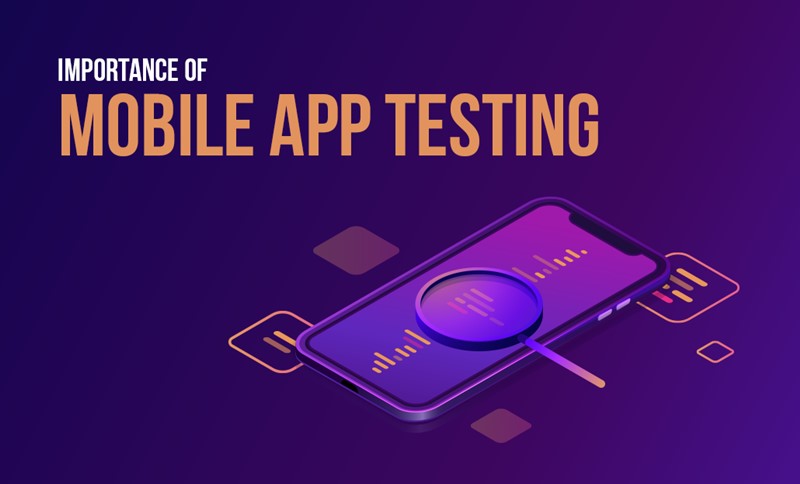 Testing is one of the most important steps when building an App
Testing is an indispensable step if you are to make sure your app runs smoothly and brings excellent user experience to customers. And there's no successful app without thorough testing. With the help of professional testers, you can identify and fix any flaws in your app that might otherwise negatively affect your customers. You can read more about Savvycom's tips on 8 things you should know about testing an app.
The QA team will conduct a number of tests, including:
Compatibility testing
Installation testing
Interruption testing
Localization testing
Performance testing
Usability testing
Conformance testing
2.2 App Maintenance
It's almost impossible to expect your app to be flawless and perform without a hitch from time to time. What you need to expect, in reality, is the numerous maintenance tasks that have to be carried out every now and then, after you've launched your app.
It will need updating to the latest version of technologies. New features might be added. Bugs and glitches will be fixed. And then there's controlling app and server stability. Maintenance should never be overlooked and in fact, can cost you up to 20-30% of the total development costs.
2.3 App Marketing
After months of hard work and dedication, your app has finally come onto the market. But the day you get to earn profit from your app is yet to come. You're now subject to fierce competition and are under the pressure of making your product stand out. This is where marketing comes in and poses a big challenge to both business owners and developers.
Companies can tap into different marketing channels such as websites, social media or paid advertising. Coming up with an effective marketing strategy will take a great deal of time, efforts and of course, money.
The costs of marketing may include:
App market research – $5000 to $15000
App beta testing – up to $5000
App Store Optimization (ASO) tool – $25 to $1.500/month
App marketing agency pricing – up to $25000/app
App PR outreach – $100 to $300/hour
Influencer Marketing – $10 to $18000/month
Average Cost Per Install (CPI) – $2.89/install
Cost Per Action (CPA): Register – $4.58/install
CPA: Register: In-app purchase – $102/install
CPA: Purchase – $40/install
CPA: Subscribe – $87/install
Source: BusinessofApps
---
3. The Total Cost of Building an App
3.1 According to Industry Surveys
Surveys carried out by leading research firms reveal the following quotations for app developing costs:
The Clutch Survey in 2015 with the participation of 12 leading app development companies shows that the median cost range is between $38,000 for a low functionality iOS app and $171,000 for a complex one.

A report by back-end service provider
Kinvey says that
it costs on average
$270,000
to develop an enterprise-level app.
VDC Research study in 2017, an enterprise mobile app costs businesses an average of
$140,000
to build.
3.2 Cost of an App by Stage of Development
In 2017, Clutch.co surveyed 102 app development firms across the world in an attempt to determine the cost of building an app based on the stages of development.
It appears that the price varies across the 5 development stages Discovery; Design; Development; Testing & Deployment; Maintenance
Discovery Stage
It is stated in the survey from Clutch results that 70% of firms have to undergo a pre-research, or discovery stage to establish common ground between the app development company and its clients. For a majority of firms surveyed (51%), the discovery stage costs less than $5,000.
Design Stage
The cost of design highly correlates with the number of screens in your app. Over one-third of the firms surveyed said that they spent less than
$5,000
on app design for an average of 11 to 12 screens per app.
Development stage
The cost of this stage depends on a number of factors such as App type (Native or Hybrid); App complexity and Features. More features with higher required complexity will push the cost up:
Cost Range
Less than $5.000
$.5000
–
$10.0000
$10.000
–
$20.000
$20.000
–
$30.000
More than $30.000
Percentage
9%
33$
25%
17%
15%
---
Testing and Deployment stage
Testing your app is a must to assess the success rate of your app and fix possible mistakes before the app is released. According to the
2017 Clutch survey
, it took
less than $5,000
for 32% of respondents to conduct app testing. Another 31% stayed between
$5,000 and $10,000
and the rest spent over $10,000 of their budget on testing and deployment.
Maintenance stage
Maintenance isn't of any less important than the other stages of app development, as it serves to ensure that your app functions as it should. In the 2017 Clutch Survey, 28% of firms said that maintenance costs less than $5,000, while another 28% said it costs between $5,000 and $10,000.
4. Pricing Models
As a rule, app development companies offer a few options when it comes to app development cost. Below are 2 major pricing models for you to consider:
4.1 Team-based Model
This model is highly recommended for long-term projects with unclear requirements and frequent changes of specifications. If you're looking for a flexible, transparent and clear pricing model, the team-based model is the best option for you.
In this model, a custom team will be selected and designated to provide services to a client. The client will then pay a monthly rate set by the services provider which is comprised of the team members' monthly salary and overheads including administrative infrastructure and other management costs.
A survey on the hourly rate of freelance mobile app developer conducted by Codementor in 2019 reveals that on average, a freelance developer will charge $61-80 per hour, which is an equivalent to $9,760-12,800 per month.
The hourly rate varies by location, as shown in the bar chart below:
A more detailed average hourly rate for developers from Asia was revealed in a 6-month study by Design.codes in 2017 and is shown in the following table:
Central Asia
(India, Indonesia, and the Philippines)
China
South-east Asia
(Malaysia, Vietnam, and Indonesia)
$25
$50-100
$30-40
---
4.2 Fixed-cost Model
This model is recommended for long-term projects with a very clear scope and specification set that aren't likely to change throughout the project.
It is also suitable for projects in a distributed environment when both the in-house and external teams have a good grasp of project details, have managed to establish a collaborative working environment, are well aware of each other's skills and capabilities.
In this model, as a client, you will be charged a fixed cost of the whole project. However, this model has some major disadvantages.
Firstly, if you decide to change the scope of work when the project is underway, you may have to pay extra cost. The provider will include such risks in the initial project plan, which causes both parties' focus to be placed on risk prevention rather than business goals and eventually leads to poor results at a higher cost.
In addition, this will harm the relationship between you and the provider as both sides will turn on defensive mode- when justifying and reaching agreement on the extra cost.
In situations when a target cost, profit and profit adjustment formula can be negotiated at the outset, it's suitable to engage via
Fixed Price with Incentive (FPI)
model.
This model covers these basic elements:
Target cost
Target profit
Price ceiling
Profit adjustment formula
The cost of a project, as discussed throughout this article, is determined by a wide range of variables.
For example, based on complexity, an app development project may cost you between $10,000+ for a simple app and up to $150,000 for a more complex one- the gap may even get bigger when considering other factors.
So there's no exact number until you meet your IT outsourcing partner and get a quote from them.
Build Your App The Professional Way With Savvycom?
Our team can help you with the development of your application. Contact us to get a free initial consultation regarding your project and its estimation in terms of cost, timeline, and needed technical talent.
---
5. What If You Can't Afford to Develop an App?
Without the financial resources to back it up, an idea, no matter how brilliant, is just an idea.
Here are our best ACTIONABLE strategies for you.
5.1 Strategies for Funding Your App
Funding your app idea is an important process to turn what you have in mind into reality.
Several options available for getting funded are as follows:
Self-funding/Bootstrapping
Bank loans
Angel investors and venture capitalists
Crowdfunding
Self-funding/Bootstrapping
This should be the first option to be considered if the initial requirement is small and if you want to have great control over your business.
You may use your own savings and ask for support from friends and family, which require a lot fewer formalities compared with other ways of funding. In the later stages of business, you can always go to investment firms for loans.
Bank loans
Banks is a familiar option for many entrepreneurs when it comes to funding their business. You may either get working capital loan or funding from banks.
It is advisable to study the different loan options that a bank can offer and make sure that you have a plan that clearly demonstrates the potential success of your business.
Angel and Venture Capitalists
Angel investors and venture capitalists are people who invest money into businesses. They both take calculated risks with the aim of earning a healthy return on investment (ROI).
Angels are individuals, not companies like venture capital firms. Angel investors are more willing to invest in the risky, early stage of business and require less control than over the business than do venture capitalists.
Venture capitalists, however, provide expertise and mentorship that assist you in making informed business decisions.
Crowdfunding
Crowdfunding is an option where you pitch your business plan on crowdfunding platforms such as Kickstarter, IndieGoGo, Fundly, SeedInvest or Patreon to appeal to small investors.
The typical investors in crowdfunding are common people, but you can also attract venture investors if you manage to show that you have a solid enough plan.
5.2 DIY
If you're short on budget and happen to be quite good at technology, a DIY app is not a bad idea.
These are some strategies you might want to follow:
– Buy an app template or starter kit and learn enough coding to customize it yourself
You may start by signing up for an online course, which will be a lot cheaper than hiring a freelance developer. However, this method will take a lot of time, as you can't become an adept developer overnight.
– Use an online app maker or app maker software
The price of an app maker may vary greatly from one to another, ranging from a zero-cost app to a few thousand-dollar ones. These are often limited in features, and you'll have to go about configuring and customizing your app within those constraints.
– Learn mobile app development and make your own app
You can either look for free learning materials online or purchasing a coding course. Then it's important to stay patient and persevere in your studies because learning app development is by no means simple, and it's very easy for one to waver and give up.
– Partner with a developer to create your app and split the profit or equity in the company
This requires you to first know a developer personally, and then try to convince them of your app idea and the feasibility of your business plan. The chances of success might be slim, but then again, it doesn't hurt to try.
6. Frequently Asked Questions
Does the app development agency charge more than freelancer? – Yes!
An app developed by an agency is always more expensive than by freelancers, as app development companies include other expenses other than the development service. The average rate charged by a freelance app developer is between $61-80 per hour; meanwhile, according to Codementor, development agencies can charge anywhere between $200-300 per hour.
Do more experienced app developers earn more? – Yes!
Seasoned developers are more reliable, and therefore, more costly to hire. The average rate of a junior developer is between $61-80 per hour, while that of a senior developer is $81-100 per hour, according to Codementor. In terms of salary, as of July 2019, the average base pay of a junior developer is $66,803 per year, compared with $90,009 per year of a senior developer, according to Glassdoor.
Do onshore developers charge more than offshore developers? – Yes!
When a company is on a tight budget, offshore app development is a top choice due to its cost-effectiveness. A research carried out by Hatch Apps found that an average year-one development cost for these firms was $47,596 as opposed to a massive $282,470 of those without offshore offices. It appears that offshoring can significantly reduce the cost of development.
Interested in starting your own App Development?
Invent, build, integrate, scale and upgrade your Software Development with Savvycom! Since 2009, Savvycom has been harnessing digital technologies for the benefit of businesses, mid and large enterprises, and startups across the variety of industries. We can help you to build high-quality software solutions and products as well as deliver a wide range of related professional services.
Savvycom is right where you need. Contact us now for further consultation:
Phone: +84 24 3202 9222
Hotline: +1 408 663 8600 (US); +612 8006 1349 (AUS); +84 32 675 2886 (VN)
Email: contact@savvycomsoftware.com
Why Vietnam?
Being one of the top destinations in Asia for software offshoring, Vietnam has shown its favourable conditions and lots of potential for IT development. Some of its highlights include:
BPO (Business Process Outsourcing) market has grown

20% to 35% annually

, much faster than

 the 

annual GDP growth

of 5.2 to 7.1% from 2012 to 2018, with a revenue of

2 billion USD

in 2015

 

Ranked 1st in pioneering location and cost environment (

Cushman & Wakefield

business process outsourcing and shaped service location index, 2016-2017)

 

Ranked 6

th

in the Top 55 most attractive countries for Global Outsourcing Services in 2017 (GSLI 2017) in the research by

AT Kearney Consulting Firm

Top 10 countries with the most engineering graduates in 2015 according to

Forbes 

Has attracted investment from major IT companies such as Intel, IBM, Samsung Display, LG, Nokia and Microsoft.
Vietnam has a young, dynamic IT workforce with talented developers. The size of this IT workforce is increasing each year with a total enrollment of over 68,000 students from 250 universities and colleges with majors of IT, electronics, telecommunications and information security, according to 2017 Vietnam Information and Communication White Book. 
The Vietnamese IT workers are also said to belong to a culture of loyalty with a significantly low attrition rate of between 6 and 8 per cent, as opposed to a 20 per cent rate of India in 2015 
In recent years, government policy has strongly encouraged investment in high-tech zones and IT parks.
Another reason that makes outsourcing to Vietnam an appealing option is its cost-effectiveness. Vietnam is among countries with low-cost labour; the IT industry is not an exception. Also, high technology is a sector that is granted tax incentives by the Vietnamese government, according to PwC – Vietnam Pocket Tax Book 2019 
 Apps segment, an important part of Vietnam's IT industry, has also shown inviting prospects. According to Statista, revenue in the Apps segment amounts to US$12m in 2019. The market volume of this segment is projected to reach US$17m by 2023 at an annual growth rate (CAGR 2019-2023) of 10.3%.
Considering the advantages that this country offers, it's safe to say that Vietnam is a promising land for clients hoping to develop trusted applications.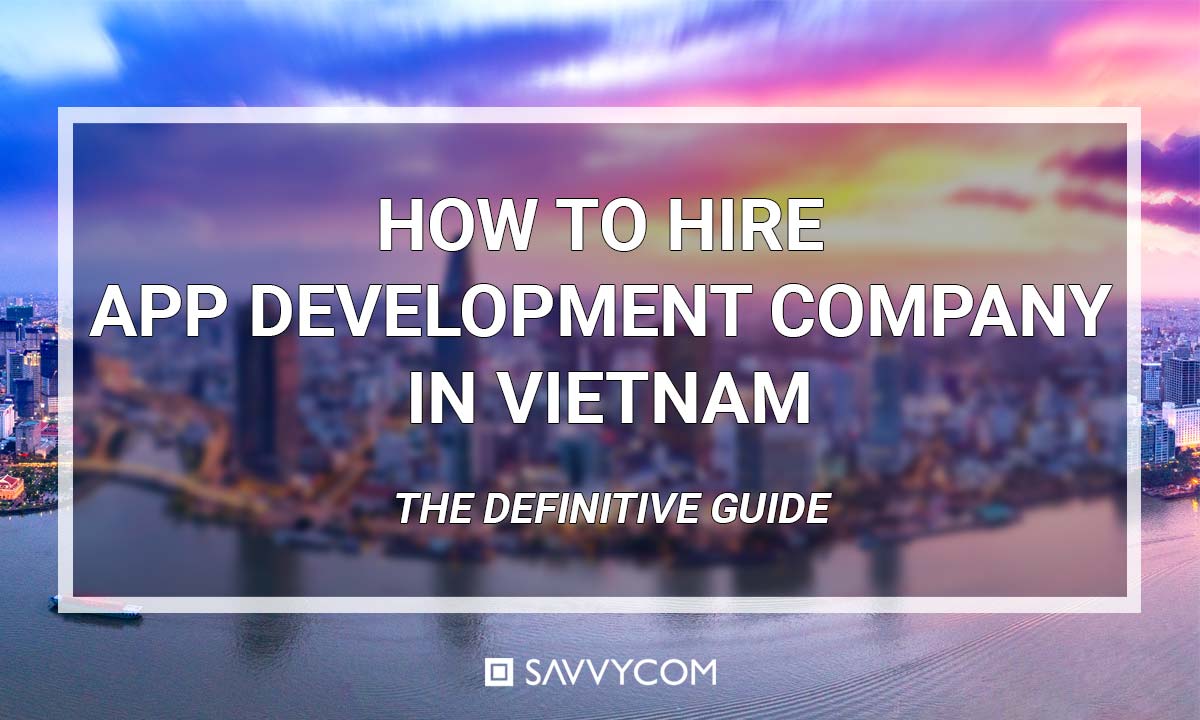 How to find top app development companies in Vietnam?
Before digging deeper into the steps to hire a good app development company in Vietnam, let's take a quick look at the pros and cons of hiring an app development company in general.
1. Pros and cons of hiring a foreign app development company
Pros  
Cost-effectiveness: An outsourcing partner comes with up-and-running infrastructure, sparing your company from costs of facility, equipment and supplies, thus being a cheaper option compared with in-house development.

Greater access to IT talents: Outsourcing companies can offer a large talent pool where you can find highly proficient IT teams with proven IT competency, skills and experience. Leading companies often put great emphasis on sharpening the skills of their employees, making sure that they are capable of delivering the best solutions to their clients.

Reduced time to market: Outsourcing teams are capable of delivering on time as they operate under optimal conditions and closely stick to the project timelines and guidance set by the main office from the beginning to the end of the project.
Cons
Communication issues: These can be derived from several factors, such as different time zones or language and cultural barriers which can lead to major conflicts and threaten work efficiency.

Lack of control: Normally, companies choose to outsource to contract certain business activities to a specialized, external party so that it can focus on their expertise and core activities. As a result, companies often lose some control over how the tasks are being monitored and performed. To maintain the desired level of control. Companies should look for trusted outsourcing partners and make sure progress is constantly updated.

Quality issues: concerns about quality might arise as it's hard to carry out quality control and monitoring when you can't directly speak with the software engineers. The solution, once again, is to find a reputable partner with proven quality.
Now that you've been reminded of what to expect when hiring an app development company, let's set out to find your desired Vietnamese app developer.
2. Where to find app development companies in Vietnam?
Reviews and Rating sites
In today's world where one can just Google everything he needs to know, it seems that simply keying in a straightforward "top app development companies in Vietnam" will suffice. Within one second, millions of results pop up, displaying countless lists and rankings of app development service providers. But beware, as reviews and ratings firms are not at all equally reliable. Try to push a little harder by checking the credibility of those company review sites before putting your trust in a certain review. Clutch and Goodfirms are examples of company reviews, ratings and rankings platforms that are well-recognised and dependable.
IT jobs sites
There are several websites where you can find trusted app development companies in Vietnam, such as ITviec, TopDev, and 9cv9. These websites are mainly created as an IT job classified portal to hire developers, but you can also find list and reference to top Vietnamese IT companies and their information on these platforms.
Recommendation systems
Chances are that you might know someone who works in the field of IT, have a good understanding of software development, or better yet, have outsourcing experience with a Vietnamese company. If that's the case, ask for a company recommendation. This system of recommendation makes it possible to find a trusted company that can fulfil your needs.
3. Steps to hire an app development company in Vietnam
Evaluate the project requirements
Understanding the current needs will give you a general idea of the development company you're looking for and help you avoid searching aimlessly among thousands of potential partners. For example, if you're seeking end-to-end services which include app strategy, development, design and post-launch support for marketing and maintenance, then pay more attention to companies with dedicated specialists for each service. Or if you already have a capable UI/UX team in charge of the design, you'd want to prioritize companies with development specialists.
Make a list of potential candidates
Based on your project requirements, list down 5 to 10 companies that you've managed to find in the form of a spreadsheet. The main columns should cover the company names, the price that they offer, expertise, proposed solutions and your initial evaluation of the companies.
Review the companies' portfolio
Learn about each company's past projects. You can download their apps and form your own opinions of the apps including the design and usability. Look for user reviews and ratings for reference, but remember to stay cool-headed and not get too carried away with the overly positive or negative reviews. Flashy reviews might come from the company itself while bad reviews might come from its rivals. Go to neutral blogs, review portals, websites and forums for more objective perspectives.
Past clients' reviews can also be a trustworthy source. You might want to go as far as to search through the social media of the companies' past clients as they tend to leave detailed reviews on their social media.
In addition to reviewing the portfolio, ask the companies about their processes and timelines. Usually, companies using Agile development have a more systematic approach as they develop and resolve development problems.
Get an estimate of app development cost
App development costs can vary greatly from company to company and might not sit well with your budget. However, price shouldn't be the number one priority when choosing an app development company, as the quality is what matters the most. An ideal company is one that offers the right balance between price and expertise. Send request for a quote and learn the pricing models, payment terms and schedules that the companies employ to see which one is the best fit for your project.
Numerous factors determine the costs of developing an app, one of which being the hourly rates of developers. Vietnam is among countries with the most affordable rates, with an average of $30-40 per hour.
Assess the level of communication
Communication is crucial to the success of any project, and even more so when you outsource to a foreign company. A trustworthy partner would demonstrate a high level of involvement. You'd need a company which provides constant and systematic updates on the work progress and any issues arising along the way to know whether each stage of development is going as planned, and if not, whether delays are being handled properly.
Another thing to consider is the candidates' command of English. In recent years, the English competency of Vietnamese developers has improved greatly. Still, make sure to look for outsourcing partners who have little to no difficulty communicating in your language.
Learn about the maintenance & support policy
Even when you already have your app up-and-running, further support from your development company is still needed as no one can guarantee that the app will always be foolproof. It's highly recommended to find out whether the development company provides quality maintenance and support services, the extent to which they provide support and how much they charge for each service.
All the factors listed above will guide you through the process of narrowing down your list of potential outsourcing partners. Choosing a company that suits your needs can be a painful process, but once you've found your dream team of app developers, you'll find a whole lot of time and effort you've spent worthwhile. In the meantime, be selective and stay strong on your quest for a great app development company.
App development service: Why Savvycom?
Ranked in the Top Mobile App Developers in Vietnam by Clutch, Savvycom Software hopes to use our expertise and experience to deliver high-performance apps to our clients.
Over the past 10 years, we've completed more than 300 successful projects across a variety of industries and brought satisfaction to over 100 clients.
Our stringent process of selection ensures that you can get access to a pool of highly-skilled, certified and proficient software developers who aim to help our clients accomplish their goals using unparalleled domain expertise combined with leading-edge technologies.
With Savvycom, you retain full control over the project management. All members of the developer team are selected as per the clients' requirement. We also adopt a flexible and scalable model that allows effective resources allocation following our clients' demand.
Contact to get our support in your software development project
Connect us for various frontier technology services and IT excellence:
Phone: +84 24 3202 9222

Hotline: +84326752886

Email: contact@savvycomsoftware.com

Hungry for more? Find out here!
Furthering the dedication to becoming a global leading IT company, Savvycom is pleased to announce its new strategic partnership with OSAM, a premium Cloud and DevOps solution provider for more than 200 clients worldwide. The Savvycom and OSAM partnership will allow the two companies to quickly accelerate their product development and spend more time on innovation to effectively convert data into business outcomes.
Under the Memorandum of Understanding signed by the two parties in July 2019, the two companies will cooperate on technical activities, marketing activities and providing each other's clients with solutions related to Cloud and Software/App design and development where Savvycom has considerable expertise in Software/App Development and OSAM specialises in DevOps & Cloud services.
"Our alliance with OSAM can help us efficiently leverage OSAM's powerful Cloud and cloud-based DevOps tools to provide our customers with products to help their enterprises scale smarter, stay more secure and achieve bigger business goals with data than ever before.", said Tue Nguyen, Savvycom CTO. "Our customers may innovate faster by access to the full power of cloud-based solutions bolstered by AWS and Google Cloud's world-class security and advanced sharing capabilities."
Anh Ho, Founder & CEO of OSAM, adds: "We are pleased to announce a new partnership between OSAM and Savvycom. We believe that with our Asia's leading position in the cloud computing service industry, we will be a trusted and prestigious partner of Savvycom – a Vietnam's leading software development company to together deliver comprehensive and valuable products and services to customers in Vietnam and worldwide"
Going forward, the additional information will be published on the two companies' official websites when available.
About OSAM
OSAM is an IT service firm located in Hanoi, Vietnam. Founded in 2017 by a young, dynamic and energetic team of architects and DevOps engineers, the company specialised in providing cloud computing services. Only one year after their establishment, they became the most trusted partner in the network of Amazon Web Services and Google Cloud Platform in Asia. OSAM was certified by AWS & GCP to assist companies in cloud services: solution advisory, system migration, system optimisation and cloud management. OSAM has accompanied with over 200 companies and enterprises in their cloud journeys so far to provide professional solutions for their digital transformation.
About Savvycom
Savvycom is Vietnam's top Global IT Consulting and Agile Software Development Company delivering innovative and top-selling IT solutions worldwide to SMEs and fast-growing firms since 2009. Savvycom tailors high tech solutions to satisfy clients' unique needs and expectations then help them reach their business goals. Till now, Savvycom has successfully carried out over 300 premium projects from world-beating web/mobile application development to enterprise management solutions to more than 100 SMEs across the globe.
More info on Savvycom:
More info on OSAM:
The wave of mobiles is sweeping all over the world. According to a report of We are Social, two-thirds of the world's 7.6 billion inhabitants now have a mobile phone and there are more than 5 billion mobile phone users in 2018. This wave of E-commerce application development has totally changed the game for retailers.
It's obvious that mobile app development has become an integral part of any business's growth strategy, especially the retail firm's. These apps may help you increase your sales, improve your customer loyalty, enhance their experience and give a boost to your brand.
A few years ago, designing a mobile app or website for your company was a luxury, but now it's getting cheaper and easier.
E-Commerce Application Development: 6 Latest Technologies and Trends You Can't Ignore
If your company is going to have an E-commerce app developed, make sure you are staying up-to-date with the latest technologies and trends.
1. Augmented Reality: The Future of E-commerce Stores
Pokemon Go is the most well-known application of Augmented Reality application. However, this technology is not just for gaming. It is also applied in the E-commerce industry.
The rapid pace of modern life doesn't allow you to take hours at a fashion shop to try on all dresses you want to buy. That's why there are more and more people doing online shopping.
However, have you ever bought a dress from an online shop but it disappoints you because it is not like what you imagine? Since almost all of us are not good at imagining, thus we tend to buy what we love whether it's suitable for us or not.
Augmented Reality is the solution to this problem. It helps visualize our purchase and enhance our experience when shopping.
The most successful E-commerce application that is integrated with Augmented Reality technology is Sephora Virtual Artist. Customers can try on various makeup looks, take a photo of an outfit and learn how to do makeup on this app with tutorials.
After finding the most suitable makeup for themselves, they can confidently buy the items they want. This satisfies both businesses and customers, the former can increase the conversion rate and the latter can save their time and money when doing shopping online.
2. Artificial Intelligence: Improving E-commerce services and Optimizing Customer Experience
Artificial Intelligence (AI) is completely transforming every walk of life, from the way we entertain the way we go shopping. That leads to the fact that the method of selling goods needs to be changed to attract and retain customers in the future.
Nowadays, a number of AI-based tools are used on almost all e-commerce websites to support customers in purchasing goods.
For example, you may see an automatic chat box appear whenever you visit some e-commerce website. There will be some simple greetings displayed on the screen such as "Hi, I am…, what kinds of products are you looking for? May I help you?"…This conversation is not carried out by the human but by a robot, which is commonly known as "chatbot". Besides chatbot, are there any other AI applications?
3. Visual Search
People get used to typing the words or phrases into the search bar of search engines whenever they are looking for something. However, this method doesn't work in some cases.
For example, imagine you are walking on the street then you see a beautiful girl wearing so lovely a dress that you want to buy it instantly. You come back home and spend hours in front of the laptop describing the dress to Google but you can not find it on the internet. The only thing you can do is to give up the intention to buy your favourite dress. Now, this problem is resolved by Visual Search, which allows you to search for items by photos.
Visual Search in E-commerce was first used by Zappos in 2009. In the last 10 years, retailers have been trying to keep up with this technology and build their own apps with a Visual Search tool.
In July 2017, eBay also integrated two tools for image searches into eBay's native app, which are Find It On eBay and Image Search. The former allows customers to share any images from other websites including social networks onto the eBay app to find the items similar to those images. Meanwhile, the latter allows customers to take photos of the products they want to buy and then insert them into the search bar on the eBay app. The app will automatically scan 1.1 billion items on eBay and show you the ones which are the most similar to images you upload.
In Vietnam, one of the Visual Search tools has also been announced in 2018 by Savvycom applying for grocery goods which can help you find items through photos. In this application, everything customers need to do is uploading or snapping a photo of the items that they are looking for, clicking to the find button, choosing and buying.
4. Voice Search
A survey conducted by comScore, a market research company, shows that by 2020, there will be at least 50% of search done by voice. Smart speakers integrated with virtual assistants like Amazon Alexa or Google Home enable customers not only to search but also to place an order, which saves customers' time and energy when doing online shopping.
Voice Search is getting more and more popular when virtual assistants such as Amazon's Alexa, Apple's Siri or Google Assistant, are integrated into smart devices. That means e-commerce retailers need to optimize their websites and change their SEO strategy to satisfy their customers.
An important thing they should keep in mind is that the keywords customers search by typing are so different from the ones searched by speaking. For example, when you are looking for a restaurant in Sydney, you might use a non-sentence, such as "best restaurant in Sydney"; however, when doing a voice search, you will likely use a grammatically correct sentence: "which are the best restaurants in Sydney?"
A recent research reveals that Visual Search and Voice Search reduce the search time for customers; therefore, they quickly make the decisions of purchasing goods, which leads to better lead conversions.
5. Chatbot
As mentioned above, one of the most well-known applications of AI in E-commerce E-commerce application development is Chatbot. A chatbot is a computer program that simulates a human to communicate with customers and support them in the purchase process.
Chatbots are typically designed to:
Help streamline the sales process
Optimize customer experience, available 24/7 to support customers.
Being a cutting-edge technology company, Savvycom has been doing research and applying AI to the latest products. Fred – an AI chatbot that was built to be people's assistant at work, in daily life or even in a personal relationship. Even though it is the first step of integrating AI into the app, it delivers more than an excellent experience in UI and UX.
Remarkable Features:
Connection Management: building a small in-app society by connecting with users' contact lists.
Personality Test: Helping to define a user's personality based on Fred's cards that are chosen randomly by users. Based on your Personality test results, the chatbot also gives 5 tips weekly to users to help improve their lives through weekly tips notification.
Learn more about self: focusing on user's daily needs and provides options such as Job Hunting Advice, Relationship Advice, Promotional Advice, Personality Type Advice.
Learn more about others: helping to improve user's interaction, reduce a social awkwardness and turn users into a conversationalist by providing options.
Security: A security system is integrated within Fred to reduce the risk of exposing data, manipulating the web, data getting intercepted and read during transmission.
If you are running an E-commerce business, it's obviously crucial to work out an effective digital marketing strategy.
A website that is integrated with chatbots can provide 24/7 customer services and automate order processes. Also, they are an economical method for business to track customer behaviours, collect and analyse data.
That means Chatbot is an effective tool to create marketing & sales funnel, support in remarketing, reduce advertising expenses and increase conversion rates.
Research conducted by Juniper Research reveals that chatbots will save more than $8 billion annually by 2022. Businesses have web and mobile apps developed with AI technology to provide excellent customer services and enhance their experience.
6. Blockchain Technology: A Faster, Safer and More Transparent
We used to discuss the advantages Blockchain bring us in Fintech and Healthcare in previous blogs.
Now, let's talk about how E-commerce business can benefit from E-commerce application development.
6.1 E-commerce Payment System
Online shopping now allows some methods of payments such as Cash On Delivery (COD), Unified Payment Interface (UPI), PayPal & Payoneer, Payment Wallet, Net Banking, Wire Transfer, Debit Card & Credit Card.
Customers have been used to these methods for such a long time that they may not want to change the way they pay while doing online shopping. However, Blockchain can change their behaviours in the future since it allows customers not to pay the transaction fee.
Customers can send money directly to retailers without the third-party. As a result, the speed of the transaction will increase. This technology also allows us to make instant and clear payments, leading to speedy out-shipping product process. Customers will be no longer waiting for hours or even days for delivery.
6.2 Security
Blockchain development can assure a higher level of security for E-commerce applications. If the customer's data is traditionally stored on centralized servers, there is a high risk of online criminals. Data can be hacked anytime, which will be a great catastrophe for E-commerce companies.
However, Blockchain technology allows customer data to be decentralized. Consequently, it's completely safe for people to do shopping online.
6.3 Supply chain management
Perhaps this is one of the most promising Blockchain application in E-commerce industry as it can resolve almost all problems current supply chain system is today.
Blockchain technology allows businesses to track data along the supply chain, which increases transparency and reduces expenses. Buyers can also track the purchase orders, easily change orders or follow up the shipments.
Moreover, every single transaction can be recorded in "blocks", which helps us cut per-transaction costs. Blockchain-based application development is playing an important role in supporting businesses in management and growth.
How Savvycom take advantages of these technologies?
Having experience in developing e-commerce applications for many customers in various markets such as Singapore, America and Australia, Savvycom is one of the most prominent outsourcing companies in Vietnam.
As a featured achievement, Savvycom is proud to be the developer of iHeartLocal, the best mobile application in CES Mobile App Showdown 2016 and be rated as one of the top trustworthy referral networks in the US and European countries.
Crave Vend built by Savvycom is also a fantastic deal application driving value for consumers & retailers with a cost-effective, smart customer engagement system. The application uses Secured Card Payment, integrating best in class secured card readers and ultimate tracking technology.
Do you have an E-commerce application development project in place? We are here to assist you! Please contact us so that we can respond to you quickly.
Phone: +84 24 3202 9222
Email: contact@savvycomsoftware.com
Website: https://savvycomsoftware.com/
Head Office: 12th floor, Viet A Tower, Duy Tan Street, Hanoi, Vietnam
Looking back at the past, we came to know how extensively the world has changed and adopted digital technology trends. Today with the increased usage of smart phones, people are catching up with the changes in their current business.
It is well-known that people from every age are using mobile devices and are becoming so addicted that when they wake up in the morning, the first thing they see will be their phones or before going to bed in the evening, they will see their phones the last.
In the digital world where everything is going mobile, people seem to enjoy moving towards online shopping. If you are running an e-commerce business, it is vital to keep up with the lastest technology trends. Upgrade your business to the next level by developing a great retail app for your online store.
If you are planning to expand your business, you should choose and contact an e-commerce mobile app development company. But how to select the right one? Here are some key factors to look out for choosing any E-Commerce development company:
1. Strong portfolio of technology expertise
One of the most important things to find out a great e-commerce mobile app development company is its technology expertise and portfolio. When you receive these details, you will get a perfect idea to know whether they can succeed in developing the desired e-commerce mobile app which meets your requirements and expectation. Knowing their technology expertise and experience, you will know on which platforms they are working and which tools they are using for the development procedures.
You should view the portfolio to get to know the hired company's potential industries and specialties such as healthcare, food and beverages or E-commerce. Every trusted company has a portfolio of its successfully delivered projects.
Also, it will help you find the website or mobile app similar to your expectation. Ultimately, all these information will show the experience of the e-commerce mobile app development company in delivering high-quality services.
2. Good communication between customer and developer
Without effective communication between clients and developers, compromises will be impossible, deadlines might be missed, and the finished product could be unsuccessfully built. So transparent and flexible communication between clients and developers plays an essential role in finding out the right e-commerce mobile app development company.
If the customers want to know about the status of their project or even the developers have any doubt about a clearer vision of what they would like the final product to be, then utilizing business communication tools and channels such as Skype, are highly recommended to both parties. Such frequent communication strategy is the basic requirement for the success of project and the company offering such services is the best one to choose.
3. Correct implementation of the strategy for the development need
A professional e-commerce mobile app development company will always inform you with a strategy to ensure successful project completion. If a customer wants to build a mobile friendly magento website, for instance, then a trusted development firm will follow a clear development strategy. From time to time they will inform the customer about the overall project status.
As technology is booming, it is important for customers to ensure their e-commerce mobile app projects are thorough. For these reasons, you should choose a leading and reliable development company to get the best results and services.
4. An ability to meet strict deadlines
Being able to meet the clients' deadlines and deliver on time is an integral part of any development company. It is so easy for a mobile app project to slide off the rails before it even starts properly. So it is really essential that you hire an e-commerce mobile app development company which can deliver according to promise. You should always keep in mind about the project deadlines.
You cannot wait for years just because of hiring a company for app development then facing problems in the delivery of that project on the given deadline. So before going ahead, you should check all these things carefully about the hired company.
5. Clear cost estimation plan
The most important factor to discuss with the hired e-commerce mobile app development company is the project's cost. There are a lot of newbie firms who can build apps for less money. But these companies will provide low-quality services that will not meet your expectation.
If you really want to grow and expand your business globally, think it over. Choose a company who provides high-quality services at competitive rates.
Heather Nguyen – Savvycom Blog
For further enquiries, please do not hesitate to contact Savvycom at:
With the increase in mobile users, mobile application development companies are emerging in the mobile app industry. Simultaneously, benefits of outsourcing mobile app development has become obvious in the tech space.
Thinking of outsourcing mobile app development project to a professional mobile application development company may be more economical and a wide variety of options for enterprises and businesses.
In this blog, we will discuss the key benefits of outsourcing mobile app development.
1. Mobile app developer expertise
If you are going to make a mobile app, the competence of a chosen developer are of great importance. This is one of the reasons for application development outsourcing.
Consequently, developing a mobile app requires thorough knowledge on the latest technologies across multiple platforms. App development companies such as Savvycom Software with many years of technical experience may complete tasks faster with better quality.
Experts in mobile app development are capable of offering innovative tech solutions on how to develop your application best. They usually stay updated on industry trends, and keep abreast of the latest technologies as well.
Moreover, the extensive expertise allows you to outsource a part of the app development process or the entire process. This enables IT outsourcing companies to keep up with the dynamic mobile app industry to deliver the best results.
2. Saving money
One of the biggest benefits of outsourcing mobile app development is that you can save a lot of money. The majority of business owners and entrepreneurs are looking for mobile developers who are capable of providing services and fulfilling their needs at an affordable price.
While the average cost of building an app today ranges from $150,000 to $450,000, outsourcing app development can reduce this cost to a range of $10,000–$80,000 based on varying hourly rates. Because they don't need to hire full-time employees and the amount of money paid to the outsourcing firm is usually less than the monthly payment to staff.
Thus, it is an undeniable fact that you can get high quality services at a low price by outsourcing mobile app development. It is comparatively cheaper as compared to finding and maintaining qualified staff. Mostly, you just need to pay a fixed amount to the outsourcing company.
Moreover, outsourcing companies have all the terms and conditions mentioned in the contract. If you are not satisfied with the final product you can have your full or partial payment back.
TIP: Our recent research reveals how much does an App cost. This is an in-depth guide giving you a big picture of app pricing and the options you have.
3. Saving time
Time efficiency plays an important role in successful business. Many startups and companies often choose outsourcing mobile app projects in order to have their product developed more quickly and cheaply.
As a result, hired companies can speed up the process of mobile app development to a great extent. This owes to the years of experience they have gathered in the outsourcing services.
Nowadays, the tendency is that the less time you spend on development, the faster you will rocket your app to market. This is the right way of launching a startup. In the high-tech world, you can't delay the release of your mobile products.
Owing to the highly competitive market, every outsourcing company strives to deliver efficient and quick services. This is one of the benefits of outsourcing mobile app development. Make your business more efficient and feel your competitive edges expanding.
4. Data mining and capturing
The use of mobile apps has many big advantages such as the availability of the consumer related data. The ability to compile a database of information about both the intended audiences as well as the industry is key to the success of any mobile app development project.
This neccessary data can enable entrepreneurs and managers to make informed decisions. However, if your mobile app is not capable of capturing and mining the data, then it will be difficult for them to make data-driven decisions.
Outsourcing your mobile app development projects to an experienced software product development company can help you to overcome this concern.
They possess the required skills and expertise of developing integrated applications that can capture huge helpful information.
5. End-to-end service
Finally, application development involves many factors at every stage of the process. Hence, this is also one big benefit of outsourcing mobile app development.
Outsourcing your mobile app, it will be thoroughly tested on all the mobile platforms which will reduce your risk of placing an unimpressive app in front of your customers.
In addition to it, mobile app development company provide end-to-end services including technical support. Therefore, businesses are provided with a protected environment in the mobile app space till they find a niche that works for them.
In conclusion, outsourcing mobile app development is the best way for companies because it will bring benefits to your business in several ways.
Heather Nguyen – Savvycom Blog
For further enquiries, please do not hesitate to contact Savvycom at:
It is an undeniable fact that mobile apps are performing a universal role in every aspect of modern life. With this becoming the norm today, the number of mobile app development companies rose sharply to thousands over recent years.
Most of the time, mobile app startups strive to become "different". Many of them haven't found much success thus far, most often due to reasons such as lacking a clear mobile app development strategy and long-term trust, which lead to decreased life cycle of their apps. So, what makes a successful mobile app development company?
1. The principle of simplicity
Today, simplicity is the increasingly prominent trend in app design and development. It is important to understand that users need a mobile app to use for their convenience, and thus it should not be too difficult to use or have a stiff learning curve.
Mobile app development companies, when designing and developing apps, should take into account this principle. Regardless of how complex the app could be in terms of hardware and software, power, data storage, it must ultimately be easy to use and interact with.
If users find the app hard to understand and use, the app will be considered a loss. This affects the entire company's prestige and trust.
2. Don't rush
One of the more critical mistakes that mobile app development companies may make is trying in hurry to launch the app to catch deadlines. They may use the momentum of communications, or to fulfill a contract on time to gain immediate profit. Hence, they overlook spending time to have evaluation tests and innovations for the app. This leads to a rather risky scenario wherein users feel that the app is "unfinished" and are left with bugs and issues.
Regardless of how fast a company reacts to such a catastrophe, the damage is staggering to its reputation. Users prefer apps to be perfectly functional and polished right from the moment they are launched, and updates are merely for adding further contents or functions to the app, or fix minor, insignificant issues. A major update to address criticism to the app from the user base is enough to hurt their trust towards the developer.
3. Be quick on the feet
Applications can be far from perfect at times, and mobile app development companies must be agile in terms of responding to bugs or customer complaints. Even after launching the app, constant testing and evaluation needs to be performed in the long run to address any issues that may come across and provide a timely fix for users experiencing these issues. Companies must always be ready to deal with communication crises and have a quick strategy in these scenarios.
Mobile app development heavily emphasizes on changes and constant updates. They differ from the PC market in that they interact directly with users more than computers. They are also much more convenient to use in almost anywhere.
4. Choosing the right path and platforms
Many mobile app development companies dream big since their foundations without showing restraint on budget and funding for developing projects. The span and scope of platforms to develop the apps on normally depend on how much companies are willing to spend first, and their target market operating systems. Sometimes, hitting multiple markets at the same time may not be a wise option due to hardware differences, company budget limitations and a wrong, misleading vision for the app.
Read more: Custom web app development explanation and benefits
Companies should have clear numbers on customer engagement to look for potential platforms to develop. Apps running on iOS can be popular in some parts of the world. On Android apps, there is already a big difference in other regions. Company leaders in the process must also know how to plan a strategy for a long-term vision with their clients through setting up development milestones.
5. Customer-oriented approach
After all companies create apps for users who look for convenient means to live. Companies should put the customers first in the line of importance. Their apps can be a channel of communication between multiple parties: developers, customers and analysts. This helps keep the app on track for years despite the emergence of more popular apps on the market. It also keeps users from having to suffer constantly the app's defects if they go wrong.
In conclusion, creating mobile apps is a work of art. Not only do the apps need to meet standard criteria, but they also need to bring both profit and trust back to the developer companies as well. At Savvycom, gaining clients' trust as a long-term strategic partner is one of the main pillars of work
David Nguyen – Savvycom Blog
For further enquiries, please do not hesitate to contact Savvycom at: