Personal Health Record Software PHR | How Much Does It Cost To Develop?
The 2020 has been a roller coaster ride due to the widespread Covid-19 pandemic with rising numbers of confirmed cases in places like the US and Europe. Personal health record, the matter which lots of people often choose to ignore, has suddenly become the top priority. People are now actively updating their personal health record (PHR) online to make sure they are well prepared for the worst during this time of crisis.
1. The Definition Of Personal Health Record software

A personal health record is a collection of information about your health. If you have an immunization record or a folder of medical papers, you already have a basic, traditional personal health record. But that traditional personal health record comes with a major drawback: you rarely have them with you when you need them.
Electronic personal health records also known as personal health record software (PHRs) or personal medical record software remedy that problem by making patients' health information accessible anytime via web-enabled devices, such as computers, smartphones and tablets through a premade personal health record template.
In general, PHR needs to include anything that helps doctors and patients manage their health:
Doctor's names and phone numbers.

 

Allergies, including drug allergies.

Medications, including dosages.

List and dates of illnesses and surgeries.

Chronic health problems, such as high blood pressure.

Living will or advance directives.

Family history.

Immunization history.
Personal Health Record software The software can also add information about what the patient's doing to stay healthy and prevent disease, such as:
Home blood pressure readings.

Exercise and dietary habits.

Health goals, such as stopping smoking or losing weight.
Furthermore, IT in healthcare has been promoted as a route to giving patients more control over their health because of the availability of various mobile apps and information platforms.
---
2. Types Of Personal Health Record software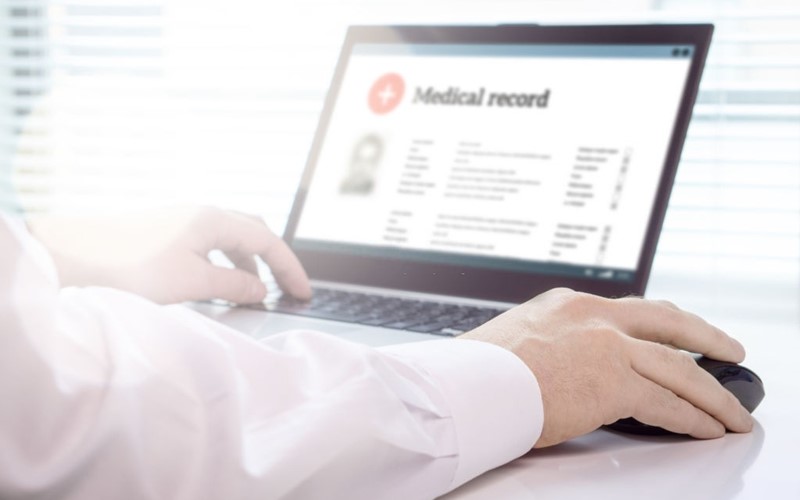 Updating Personal Health Record Online
There are 4 different types of PHR – differentiated by architectures: provider-tethered, payer-tethered, third-party, and interoperable PHRs:
Provider-tethered PHRs are tied to a healthcare organization's internal record system.

Payer-tethered systems are tied to a given payer's system.

Third-party PHRs are used to aggregate data from different, unconnected sources.

Interoperable PHRs represent a "future type" of record "populated with data from all regional data sources via standards-based automated data exchange. The connections with these sources would create a record that is more complete than any individual repository (e.g., electronic health records, payer claims databases).
Professional Healthcare Solution By Savvycom
Contact us to get a free initial consultation regarding your project and its estimation in terms of cost, timeline, and needed technical talent.
---
3. Personal Health Record Software Development Cost?
According to Center for Information Technology Leadership (CITL), there are 2 primary components in a PHR system: infrastructure, and applications utilizing the infrastructure.
The PHR infrastructure includes components and functions that allow patients to collect and share their health information. Personal health record applications are any functions within a personal health record system that allow patients to manage their own health and the health of others (dependents) through education and monitoring as well as enable the exchange of data with others regarding their health and well being. Privacy and security functionality is embedded throughout the PHR system in both infrastructure and applications.
These components form the basis of a PHR function taxonomy and can range from 300,000$ to 800,000$ depending on the features and complexity of your PHR system as well as doctor & patient app.
1. Infrastructure functions for healthcare information exchange:
Information collection.

Information sharing.
2. Application functions:
Information self-management.

Information exchange.
The cost to develop a personal health records software is, therefore, the sum of infrastructure-function development cost and application function development cost.
4. Infrastructure-Function Cost
Online Personal Health Record replacing traditional one
IT infrastructure is a set of components that are the foundation of an IT service; typically physical components (computer and networking hardware and facilities), but also various software and network components the components required to operate and manage IT environments.
As the above indicate, the infrastructure of PHR allows patient and external parties (such as doctors, patients' relatives, etc) to view patients' health information by pulling and aggregating data from multiple data sources such as payer, provider, pharmacists, as well as inserted information from the patient and health monitoring devices.
 Some specific examples of infrastructure functions include sharing test information, creating complete medication lists, secure messaging (secure Internet email), and supporting private and secure access to data and applications within the PHR.
The infrastructure components adapted in personal health record software includes data centers, client user authentication and authorization, Internet connectivity, user interfaces, user support, record matching services, and data storage.
4.1. Data center
A data center is the physical space that houses the servers, network infrastructure, and related hardware and all other application infrastructure required for a Personal Health Record Software.
4.2. Client user authentication
Client user authentication and authorization includes user login security as well as access controls.
4.3. Internet connectivity
Internet connectivity is the cost required for the PHR system to provide data exchange with healthcare stakeholders and web-based access to its users.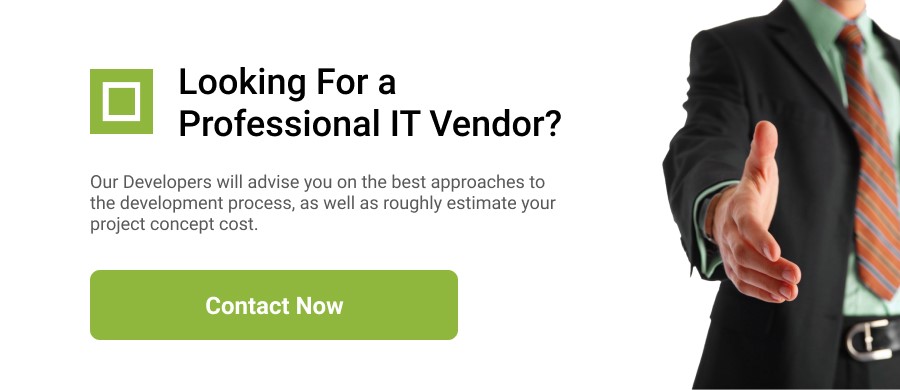 4.4. User interfaces
User interfaces are the displays that a user sees when they login and navigate the site.
4.5. User support
User support depends on the size of the PHR. User support consists of the help desk and on-going training provided to PHR users. The cost of user support is an estimate of the number of user support contacts per user of a pre-existing PHR system.
4.6. Record matching services
Since Personal Health Record Softwares combine disparate sources (i.e., combining provider data from multiple EMRs, payers, labs, imaging centers), record matching services are needed.
Additionally, any PHR will need interfaces to external applications to retrieve patient data located across disparate ancillary systems:
For provider-tethered and payer-tethered PHRs, these interfaces are minimal, estimated to be only 20% of the full cost of building an interface from the beginning because they are accessing their own data in an electronic format.

For third-party PHRs, many interfaces are required because they do not have access to clinical or administrative data without interfacing to a provider or payer system. Therefore, the interface cost of third-party PHRs is very high.

For interoperable PHRs, only one data interface would need to be created for each type of interface because all data and transactions are standardized between PHRs and other healthcare stakeholders (e.g., lab, pharmacy, payer, etc.).
---
4.7. Data storage
Personal Health Record data repository is considered as the primary data storage for different PHR systems. The PHR data repository consists of all data entered by users, data from messaging, and pointers to all primary data sources. Additionally, third-party and interoperable PHRs require additional storage capacity for clinical and administrative data. This repository is necessary since neither type of PHR is assumed to have access to healthcare data, unlike provider-tethered and payer-tethered PHRs, which have existing data warehouses. The data storage consists of the actual data as opposed to pointers to ensure constant access to the data.
The infrastructure cost is, eventually, the sum of these components' cost. Therefore, understanding these components would help you estimate the infrastructure cost better.
5. Application-Function Cost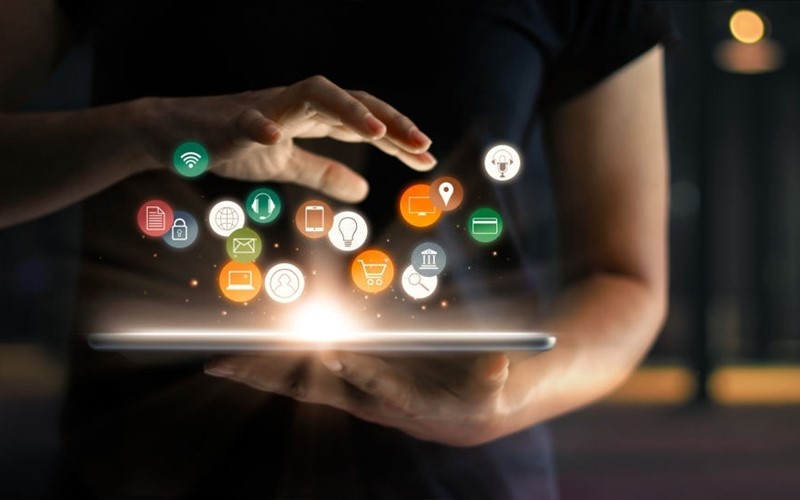 Multi-Functions App can attract most user
A PHR application is any function within a PHR system that allows patients to learn about, monitor, manage their own health and the health of others, and to engage in two-way data exchange transactions with others regarding their health and well-being.
PHR applications for any healthcare or wellness activity are feasible and may support clinical and administrative types of functions. For example, PHR systems could include a health maintenance function and an insurance verification function.
6. Detailed cost table
After breaking down the components of PHR's development cost, we make an estimation of the total cost by architectures as follow:
Application Costs
Based on our approach, we estimated that the average software development cost for a proto-typical PHR application or service was $450,000. This was based on an estimated design, develop, build, and testing average cost of $150,000. This estimate was then multiplied by 300% for management and support costs, as well as core data development costs.
Infrastructure Costs
For our cost model, we developed one-time acquisition and on-going annual costs for all infrastructure components based on PHR architecture (Table 1). Significant cost drivers are highlighted in italics. The costs for these identified components are an order of magnitude greater than for other cost components. To understand the costs per user across architectures, we took the total cost and divided it by the 1,000,000 users per architecture. We then projected the estimated acquisition and annual cost per user by architecture.
| | | | | |
| --- | --- | --- | --- | --- |
| PHR Components | Provider-Tethered | Payer-Tethered | Third-party | Interoperable |
| Clinical Data Repositories | $0 | $0 | $400,000 | $400,000 |
| Client User Authentication | $95,000 | $95,000 | $95,000 | $95,000 |
| Core Data User Interface | $450,000 | $450,000 | $450,000 | $450,000 |
| Data Center | $1,700,000 | $1,700,000 | $1,700,000 | $1,700,000 |
| Doctor Matching | $0 | $0 | $0 | $0 |
| Interfaces | $40,000 | $20,000 | $6,600,000,000 | $250,000 |
| Medication Matching | $0 | $0 | $0 | $0 |
| Network Connectivity | $0 | $0 | $0 | $0 |
| Patient Matching | $0 | $0 | $67,000 | $67,000 |
| PHR Data Repository | $0 | $0 | $0 | $0 |
| Results Answer Matching | $0 | $0 | $17,000 | $17,000 |
| Results Name Matching | $0 | $0 | $0 | $0 |
| User Support | $0 | $0 | $0 | $0 |
| Secure Messaging | $50,000 | $50,000 | $50,000 | $50,000 |
| Total Infrastructure Cost | $2,335,000 | $2,315,000 | $6,602,779,000 | $3,029,000 |
| Application Cost | $450,000 | $450,000 | $450,000 | $450,000 |
| Total Cost | $2,785,000 | $2,765,000 | $6,603,229,000 | $3,479,000 |
---
Source: US National Library of Medicine National Institutes of Health
The cost of developing a PHR software is seemingly high due to its complexities. However, that also comes with greater returns.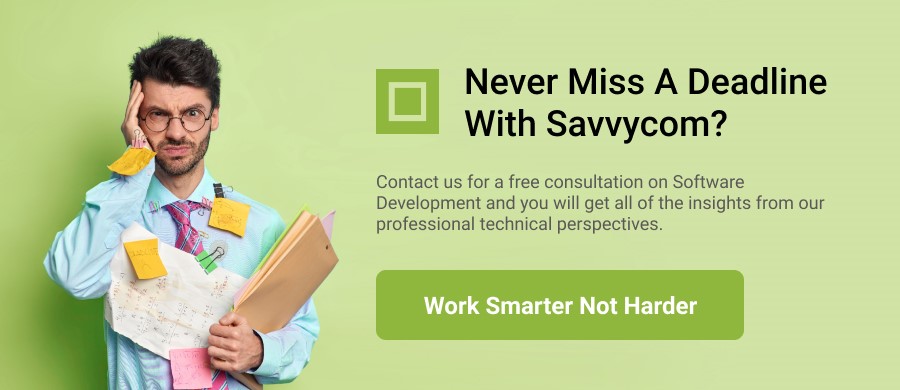 7. Finding A Reliable PHR Software Development Company
The term "Personal Health" has been in 2020 the top concern of many even if you were the next president of the United States or just a common folk living in a small country. Online Personal Health Record Software  is going to be a must coming into 2021, if you wish to keep up with this trend you shall need to be updated with the latest technology. Are you currently in search of a partner to help you create your own Personal Health Record Software? Feel free to contact us. At Savvycom we have a highly professional and experienced team to help you at every step.
| | |
| --- | --- |
| PHR App | Savvycom |
| Clinical Data Repositories | $300,000.00 |
| Clinical data management interface | $200,000.00 |
| Doctor mobile app | $150,000.00 |
| Patient mobile app | $150,000.00 |
| Total Cost | $800,000.00 |
---
Savvycom estimation cost table for developing PHR App
Light Up Your App Ideas With Savvycom

Didn't find what you looking for?
---
---