Every year, the demand for mental health applications grows, especially in a world where lockdown has become the norm due to Covid-19. More and more people have resolved to use stress reliever and meditation app to get through their day at home. However, given the delicate nature of the issues that these apps address, creating one is no easy task. In this article, we will share our knowledge and experience gained from creating our previously developed Mental Health App.
If you're thinking about doing anything like this or a start-up owner who just happens to be interested in Mental Health App Development, keep reading for tips, recommendations, and obstacles.
1. Mental Health App Market Overview
The state of mental health in America in 2020 is pretty concerning. According to Mental Health America:
More than ten million adults in the United States require mental health treatment that is currently unmet.

70 percent of the country's youth require depressive treatment.

The severity of serious depression has increased by 4.35 percent in the last six years.

According to statistics, people suffering from mental health disorders constituted 20.6% only among US citizens.

Depression leads to mental health illnesses with 3,8% of all population, and the figures are about to increase as people's concern about psychological issues have risen by over 28% in Europe and the US.
The pandemic is also pushing individuals even more into a mental health crisis. People are could easily suffer from depression, anxiety, stress, or any other mental health problem when they have to stay home for a long period of time with interacting with the outside world.
Also according to an article from PRNewswire The development of mental health apps revenue will grow by 23.7% between 2019 to 2027.
Why Are Mental Health Apps So Popular Today?
Mental health has been at the forefront of the public's attention in recent years. And the pandemic has only contributed to our already high levels of anxiety. According to Kaiser Family Foundation research, the number of adults in the United States suffering anxiety and/or indicators of depression doubled during the epidemic.
While the importance of mental health is becoming more widely recognized, many people are still hesitant to seek help from a therapist. There are numerous reasons for this:
Inability to afford long-term treatment.
Inability to see a therapist regularly due to a lack of time.
Lack of flexibility and the need to rearrange one's schedule to accommodate sessions.
Finding a decent therapist is a difficult task.
Some countries have limited access to therapists.
A view that counseling is only for "crazy" people and "lost causes."
Fear of being found out and mocked.
apprehension that a therapist will withhold mental health information.
The awkwardness of discussing profoundly intimate problems with a stranger.
Most of the concerns listed above are solved, at least in part, by mobile apps. Mental health applications provide greater flexibility and reduce the need to travel to a therapist's office. It's also easier to hide trips to a counselor using an app than hide visits to a counselor.
2. Types of Mental Health Apps
Mental health is a broad topic, and no software can pretend to cover everything there is to know about it. Any software, whether an app or a website, should not do so – too much information and functionality do any service, be it an app or a website, clumsy and difficult to use.
Instead, it's more practical for both users and developers to create mental health apps that fall into several categories. Customers benefit from categorization since it allows them to identify suitable solutions more quickly. The following types can be used to categorize mental health apps:
2.1. Mental Disorder Apps
Mental disorder apps are designed specifically for users fighting severe illnesses like depression, bipolar disorder, obsessive-compulsive disorder (OCD), posttraumatic stress disorder (PTSD), eating disorders, and schizophrenia. Apps of this kind usually use proven treatment methods, including cognitive behavior therapy (CBT), mood monitoring, mindfulness, and cognitive skills training.
Digital psychological help providers have significantly changed the mental health niche, offering alternatives to traditional therapy appointments or clinical treatment. Many patients can now feel free and secure with a 24/7 online doctor on their smartphones. Profound medical monitoring and live person–therapist communication make treatment easy for both parties.
MoodTools, MoodKit, Talkspace, Happify are believed to provide valuable opportunities for dealing with depression. These are excellent examples of mental health app development as they were designed with the help of therapists and coaches.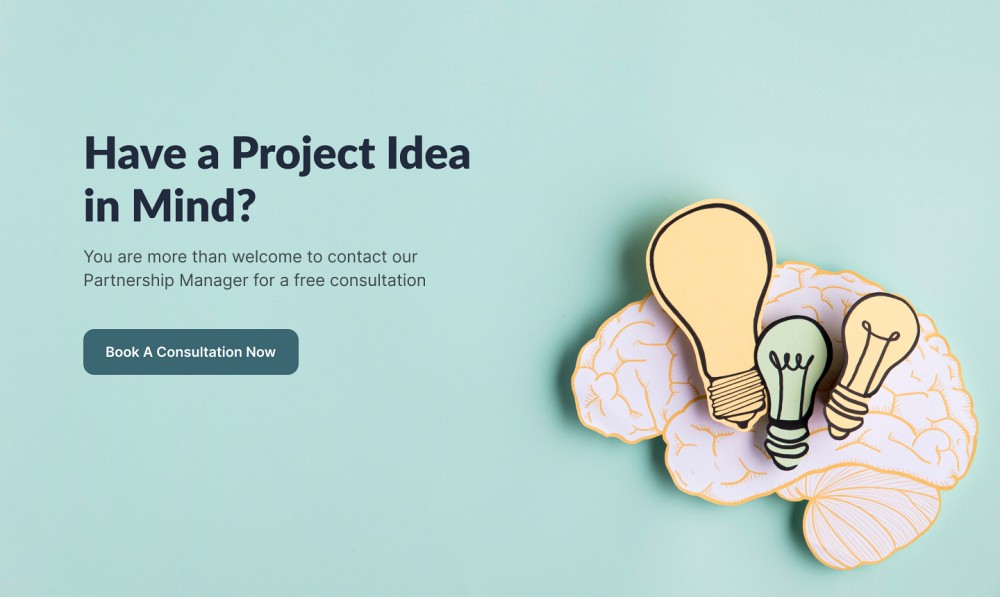 2.2. Mental Self-Improvement Apps
Self-improvement apps aim to check general psychological health and relieve slight problems like stress, anxiety, negative thinking, frustration, and bad habits. These apps bet on meditation techniques or connect users with psychologists to ensure proper self-care solutions.
a. General Mental Health Apps
General-purpose apps specialize in maintaining users' self-care via mood control and successfully implementing healthy habits. Mental health app developers may include varied features in their products, such as specified questions, community features, and checklists.
The best examples of creating a mental health app for this purpose are What's Up and 7 Cups of Tea.
For $150 per month, 7 Cups offers customers self-care guides, 24/7 chat with volunteers, and confidential communication with licensed specialists. Simultaneously, the What's Up app provides a variety of self-care activities to help people cope with stress, anxiety, anger, and other negative emotions.
b. Apps for Addiction Recovery
Fighting bad habits on one's own can become an unbearable load, so many people need external help to healthier their lives. Apps supporting addiction recovery provide trackers, helpful info, daily reminders, meditations, sharing experiences, and a supportive community. Good mental health apps for addiction recovery include Twenty-Four Hours a Day, Quit That!, and Squirrel Recovery.
c. Stress and Anxiety Apps
Stress, frustration, and anxiety stand among the most common problems modern people experience. Thus apps helping to tackle these issues are in high demand. With numerous relaxation techniques and effective motivational plans, services guarantee positive results that make their users feel comfortable again. Best applications to overcome stress are CBT Thought Record Diary, Mind Shift, Stop, Breathe & Think, Smiling Mind.
| | |
| --- | --- |
| Educational resources | Online libraries offering mental health-related materials; self-assessment apps |
| Mental health trackers | Apps that track users' emotions sleep patterns, habits, and symptoms. |
| General purpose self-help apps | Stress and moderate anxiety apps, as well as meditation and mindfulness apps |
| Mental disorder self-help apps | Apps aimed towards reducing the symptoms of one or more common mental illnesses. |
| Teletherapy apps | Apps that transfer treatment sessions from offline to online |
| Therapy supplement apps | When a therapist is involved, trackers and self-help applications are used to treat problems (and can provide therapists access to a user's data). |
| Apps connecting patients | Apps resemble social networks or forums where persons with mental illnesses can share their stories and connect with others. |
3. How To Develop Mental Health Apps?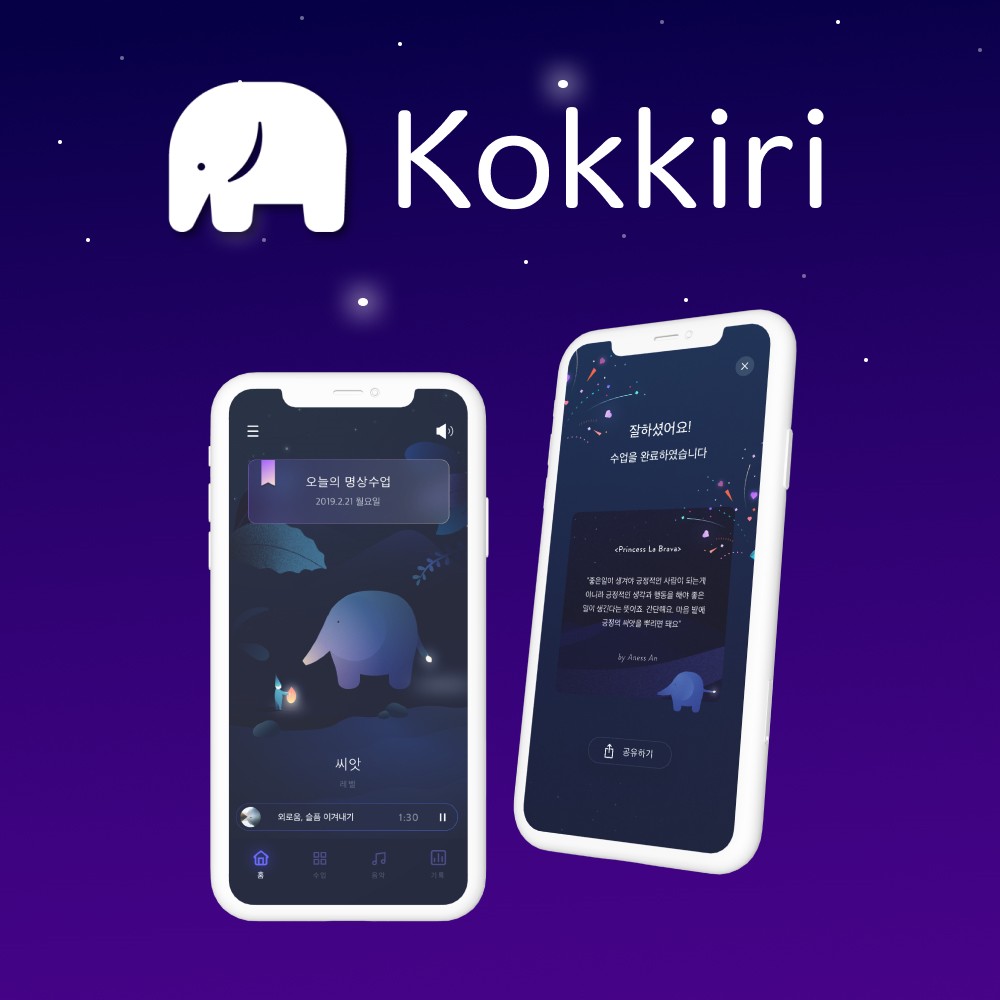 We've developed a tried-and-true method for creating a mental health mobile app throughout the years. Here are the major steps to take from an idea to a successful launch and specific cautions to be aware of in the healthcare market.
Step 1: Discovery Phase
When developing a mental health app, it's critical to have a clear vision of the type of app you want to make. You can start by answering the following questions:
Is mental health the primary issue that the software addresses, or is it a side issue?

Will your software cater to a specific user group?

Will your app focuses on a specific mental health issue, or will it be a general-purpose software that helps people maintain a healthy mind?

Will you make a stand-alone app or one that works in conjunction with in-person therapy?
What kind of app do you have in mind?
Do you want to build a digital library, an assessment app, or an app that actively helps patients with features like meditation, mood tracking, and self-confidence affirmations? Or are you planning to develop a teletherapy app?
Who is the intended audience for your app?
To find the market fit, you must first understand your target audience. Specific mental health concerns are more prevalent in certain demographics. You can make a mental health app for children, teenagers, the elderly, LGBTQ+ persons, immigrants, and others. You might also choose to target the broader public.
Is your software a stand-alone application?
Although severe problems necessitate the assistance of a specialist, an app can still be utilized as a supplement. Apps that track medications, moods, and routines might be used between therapy sessions or during breaks. If designed as treatment supplements, these apps can provide therapists with access to a patient's data (with the patient consent).
Step 2. Conduct Competitor & Market Research
Approximately 20,000 mental health apps are available in app stores. Although it is not the most significant section of the mobile app market, the fierce rivalry is. One of the most important steps in developing a mental health app is to examine how others have succeeded and failed.
Of course, studying all 20,000 competitors isn't essential. It's always a good idea to look into the most successful applications in your sector, but it's also good to look into a few apps that failed because they might teach you something.
You can use competitor analysis to identify the best and worst practices in your niche.
Step 3. Create A Detailed Plan
A business plan summarizes the study you did to develop a mental health app. Writing a comprehensive business plan will assist you in visualizing what you want to build and how you want it to function.
As you work on your app, you'll definitely make adjustments to your business plan, but it's crucial to have as complete a picture as possible before you begin. This will cut down on trial-and-error errors, speed up time to market, and lessen the cost of developing your mental health app.
Step 4. Find The Right Developers
If you're building an app from scratch, you'll need to hire:
Android and/or iOS developers
Server-side developer
UI/UX designer
Quality assurance specialist
Project manager
You can find separate freelancers, or you can hire a full-stack team from a mobile app development company. 
However, keep in mind that medical apps are challenging in ways that require more than just technical knowledge. There are legal dangers specific to mobile apps in the healthcare sector and recommendations from health experts, and requirements from health authorities. This is why we advocate enlisting the help of experts who have worked on health-related apps before.
Step 5. Build An MVP
Launching a minimum viable product (MVP) allows you to complete the following objectives:
Save costs
Acquire your first users
Test the application on users who aren't developers
Earn early revenue
Enhance brand recognition before the full launch
Because an MVP is a condensed form of an app, it is less expensive and faster to develop, and launching your app with the promise of expanding and upgrading it can help you make income and establish your brand online. If you have your own practice, this money can develop further, and online recognition can lead to offline clients.
However, the most significant advantage of an MVP is the opportunity to get honest feedback from users who are interested in the app. When developing an app to assist people with mental problems, feedback is even more vital. A disruptive UX or sluggish performance will be even more of an issue for users who come to your app to feel calmer than it would be for the average user in other sorts of apps.
Step 6. Monitor & Analyze Performance
Whether you release an MVP or a full product, the launch is only the beginning of your app's journey; there's still much work to be done.
For a mobile app to remain relevant, it must be updated and improved regularly. And, in order to create updates that are beneficial to your audience, you'll need to understand what keeps users coming back and what drives them away.
You'll be able to make better decisions about prioritizing features, updates, and sales techniques if you track user engagement numbers.
Step 7. Marketing Campaign
It's difficult to exaggerate the value of marketing in terms of app performance. To attract users, you'll need to advertise your mental health app wisely, even if it's one-of-a-kind — perhaps it takes an original approach or offers a unique combination of features.
There are a number of ways to market your mental health mobile app, but we have narrow them down the some of the most significant:
Social media advertising
App store optimization
Content marketing on your company's blog and on third-party platforms
Press coverage in relevant publications
Hiring influencers to advertise your app
Noticeable presence on social media and mental health forums
Your marketing team will assist you in selecting a suitable strategy and marketing channels for optimum exposure based on the behavior and expectations of your target audience.
Step 8. Continue To Update Your App
Any app that does not receive upgrades and updates and those that do not keep up with advances and trends will eventually become obsolete. That's why it's critical to keep track of your mental health app's performance, make data-driven improvements, and roll out updates to keep users engaged after it's launched.
4. How Do Mental Health Apps Make Money?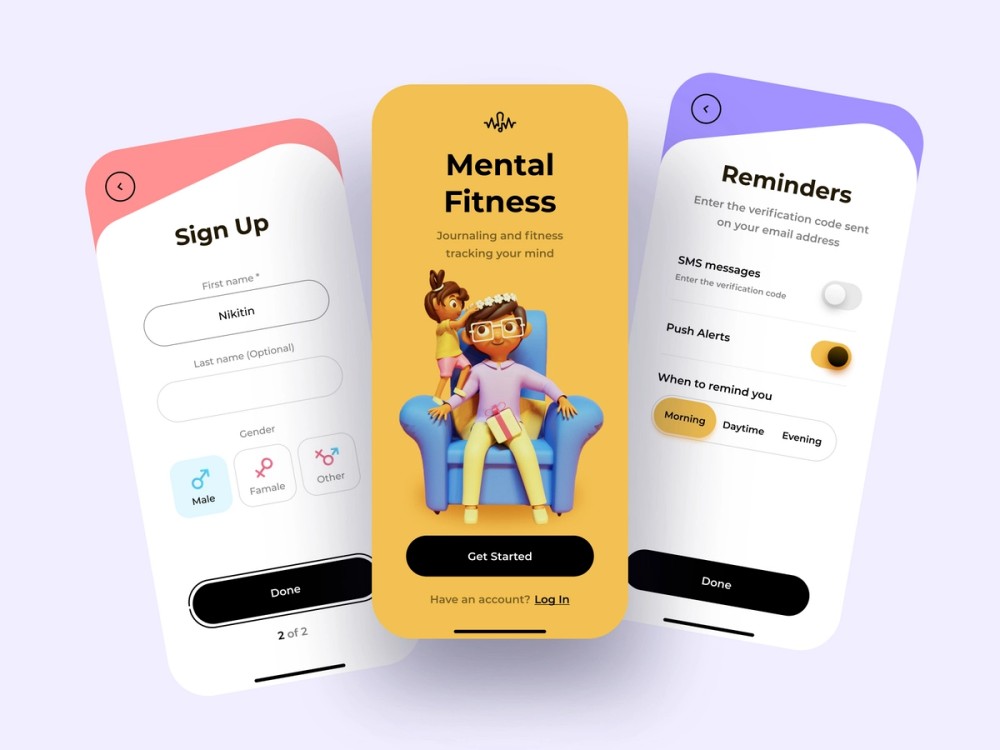 Just like any other apps out there, these are the monetization options you can choose from for a mobile app:
Ads
Subscriptions
In-app purchases
Freemium
Paid downloads
Ads are not suggested for monetization in mental health apps due to the unique nature of the experience and the risk of agitating users.
Users may find in-app purchases irritating if there is a lot of material that must be purchased individually.
If your company is directly involved in providing mental health therapy and you already have a reputation and strategies to obtain app users from your clients, paid downloads are a viable choice.
Subscriptions & freemium are the two most common monetization options:
During the trial period of subscription-based apps users often receive access to all content . The trial period for prevalent mental health applications can last up to two weeks.
The freemium model allows users to access some content for free while paying for access to the full scope of information through a subscription or a one-time purchase.
Paid downloads provide more money at once but not overtime, whereas subscriptions provide a minor but constant money flow. The optimum monetization model will be determined by your business model.
5. Mental Health App Features & Notices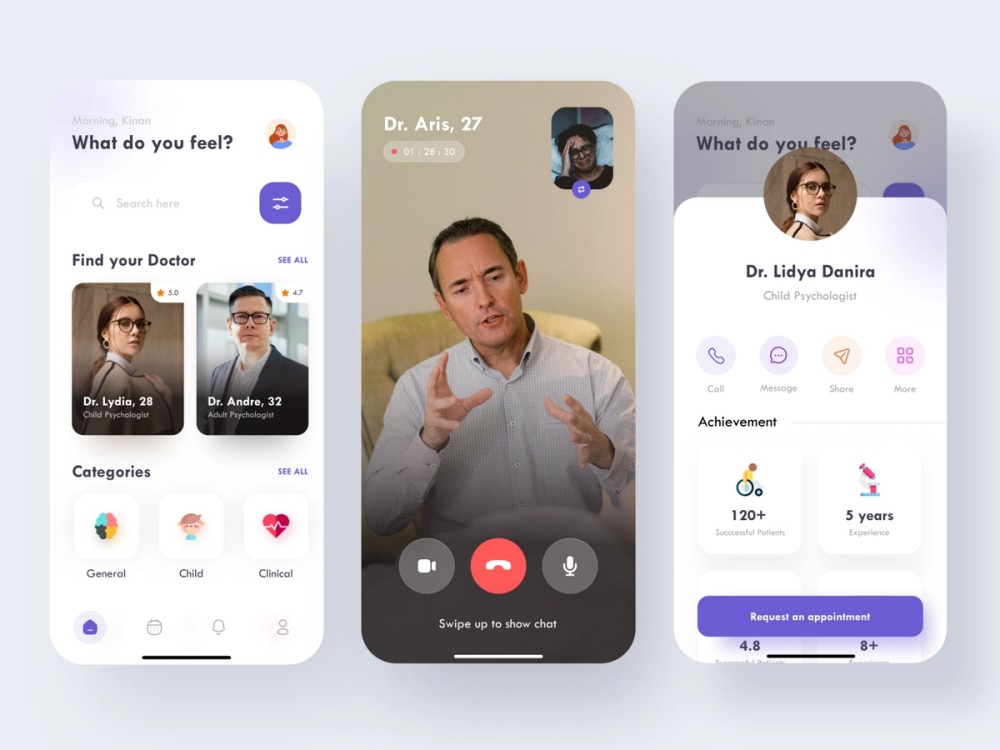 Some of the elements listed below may be more significant than others, depending on the type of mental health app you're creating.
5.1. Onboarding
It's critical to take your consumers through the program step by step, describing the features simply but clearly. You might want to explore using animated "assistants" to add some emotion and care, and you can engage a professional to design your instructions in a way that considers your users' individual needs.
5.2. User profile
Shortcuts to key elements like user data, progress, most-used features, and settings should be kept in a user profile.
5.3. Settings
It's critical for users of mental health apps to be able to customize their experiences. Users should be able to customize the volume and frequency of notifications, select a theme (if one is available), and so on.
5.4. Notifications
Push notifications can be used to remind users of upcoming tasks or gently entice them to open the app by asking how their day is going.
Looking For a Dedicated Team?
A Dedicated Team might be the best solution in your case. Get in touch with us and we'll help you choose the best IT outsourcing model based on your business needs and requirements.
5.5. Meditation
Meditation and mindfulness are frequently advised for anxiety, post-traumatic stress disorder, or panic attacks. Audio for guided or unguided meditation can be added to your app's functionality.
5.6. Mood Tracking
A mood tracker is beneficial for persons who suffer from depression, bipolar disorder, or other mood disorders. Users can gain some control over their conditions and possibly address mood-altering causes by recording their moods.
5.7. Journaling
Journaling is frequently associated with mood tracking, and for some people, it can serve as a substitute for meditation as a relaxing activity.
5.8. Sleep Tracking
Sleep disorders are common in people with a variety of mental health issues. You might include a simple tracker or a more comprehensive one that allows users to note suspected causes of tiredness or insomnia (e.g., medication, agitating activities).
5.9. Medication Reminders
If your app is for mental health conditions that require medicine, adding customizable reminders for users to take their medications will be advantageous.
5.10. Trigger Checkers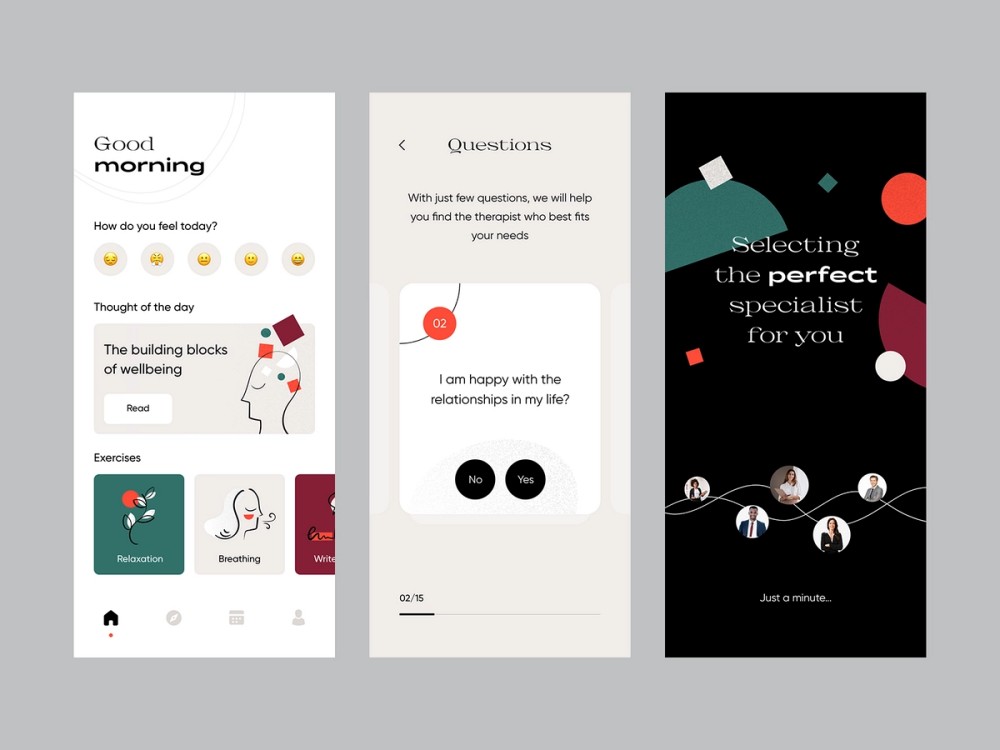 Users can cope with their disorders by writing down the triggers that produce anxiety, panic attacks, or depressive episodes.
5.11. In-app Support
Many apps benefit from chatbots that handle issues, but for those who are battling with mental health, genuine and competent human assistance is a superior option because the human mind is too complex for bots to comprehend.
5.12. Community Features
Peer support can be the most valuable resource available to someone experiencing or recovering from an episode. Patients can cope better if they know they're not alone.
5.13. Gamification
Switching focus away from triggers to an eye-pleasing game can help people relax down. We do, however, advise care when it comes to gamification: competitive games or leaderboards might negatively impact users' spirits.
5.14. Affirmations
Inspiring quotes and affirmative words can lift a person's spirits and aid in the fight against despair and anxiety.
5.15. Favorites
Allow users to save their favorite features or information for quick access from their profile or home screen, reducing the user journey and improving the user experience.
5.16. Matching Patients & Therapists
For teletherapy apps, you'll need the ability to connect users with therapists depending on the problem they're having and the therapists' qualifications, fees, and schedules.
5.17. Dashboard For Therapists
A therapist dashboard is required for apps that connect therapists with patients. It will also require its own set of features. It might also be a separate app with a back end that connects to the patient app.
5.18. Sharing
Sharing moods and/or activities on social networks or messengers functions similarly to community features in that it fosters a sense of belonging and encourages individuals who care about the user to offer assistance.
5.19. Artificial Intelligence & Machine Learning
Because it can offer activities and content tailored to users' habits and tastes, machine learning can make your mental health app more engaging.
5.20. Admin Panel
You'll need an admin panel to add or update content and monitor activities. The most common format is a simple web page.
6. Is your Application HIPAA Compliant?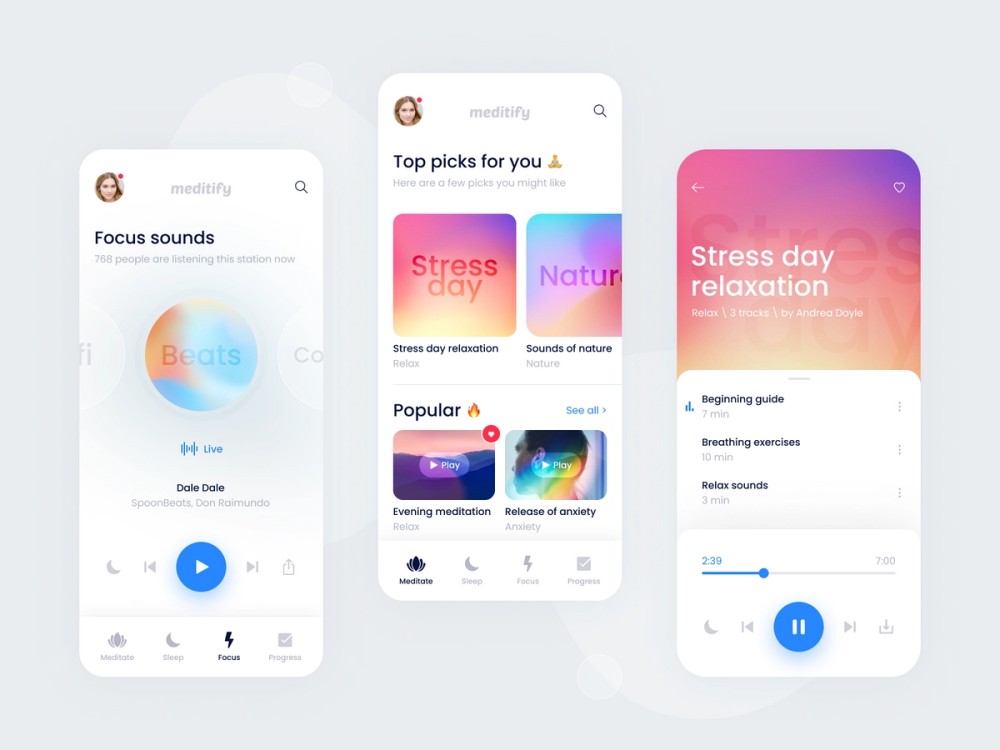 Know how to design a compliant mental health app if you want to make a successful one. To protect user privacy, different countries have enacted essentially identical standards and regulations.
USA – Health Insurance Portability and Accountability Act or HIPAA
European Union – General Data Protection Rules or GDPR 
United Kingdom – Data Protection Act 
Canada – Personal Information Protection and Electronic Documents Act
They want to make sure that developers are also aware of privacy and data sharing issues while learning how to make a mental health app. Because a medical record or history is personal to a person, it must be protected and safeguarded.
7. How Much Does It Cost To Develop Mental Health App?
In this article, we've showed you a variety of mental health-related apps. And it would be a lie to claim that there is a single price that applies to all of them. However, we can provide estimates for development timelines and required specialists, which are the two aspects that have the most impact on costs.
The team you'll need to develop a mental health app consists of:
Project manager
UI/UX designer
Android developer
iOS developer
Backend developer
2–3 quality assurance specialists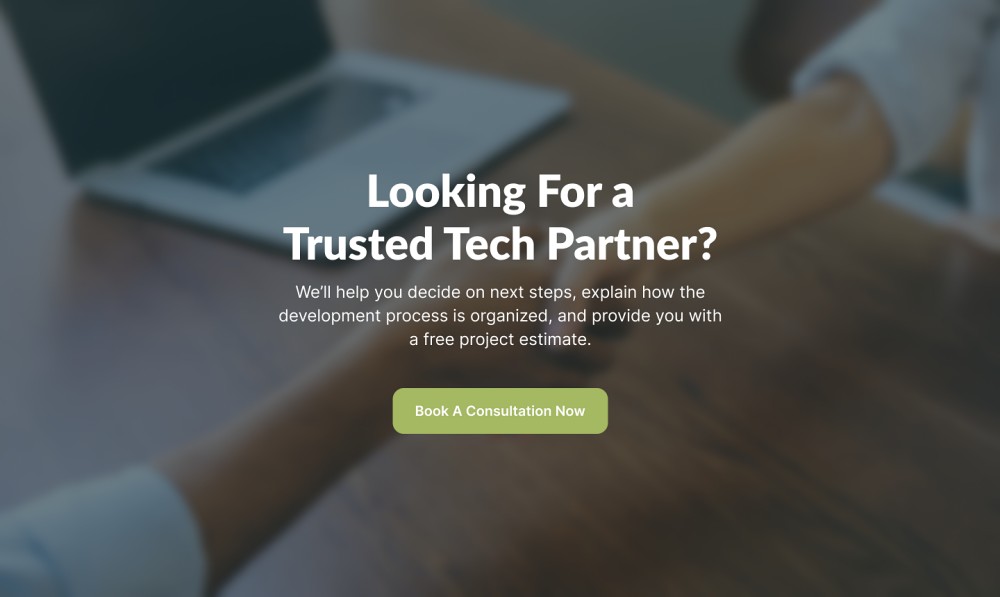 A mindfulness app with extensive features like monitoring, analysis, audio content, and a bespoke admin panel, in our experience, can take a year to develop and cost anywhere from $80,000 to $150,000. However, we're talking about an entire app, not an MVP.
A simplified self-assessment app can be constructed in two to five months (depending on the complexity of the evaluation) and will thus be much less expensive.
Light Up Your App Ideas With Savvycom

Didn't find what you looking for? Contact Us Now
The 2020 has been a roller coaster ride due to the widespread Covid-19 pandemic with rising numbers of confirmed cases in places like the US and Europe. Personal health record, the matter which lots of people often choose to ignore, has suddenly become the top priority. People are now actively updating their personal health record (PHR) online to make sure they are well prepared for the worst during this time of crisis.
1. The Definition Of Personal Health Record software

A personal health record is a collection of information about your health. If you have an immunization record or a folder of medical papers, you already have a basic, traditional personal health record. But that traditional personal health record comes with a major drawback: you rarely have them with you when you need them.
Electronic personal health records also known as personal health record software (PHRs) or personal medical record software remedy that problem by making patients' health information accessible anytime via web-enabled devices, such as computers, smartphones and tablets through a premade personal health record template.
In general, PHR needs to include anything that helps doctors and patients manage their health:
Doctor's names and phone numbers.

 

Allergies, including drug allergies.

Medications, including dosages.

List and dates of illnesses and surgeries.

Chronic health problems, such as high blood pressure.

Living will or advance directives.

Family history.

Immunization history.
Personal Health Record software The software can also add information about what the patient's doing to stay healthy and prevent disease, such as:
Home blood pressure readings.

Exercise and dietary habits.

Health goals, such as stopping smoking or losing weight.
Furthermore, IT in healthcare has been promoted as a route to giving patients more control over their health because of the availability of various mobile apps and information platforms.
---
2. Types Of Personal Health Record software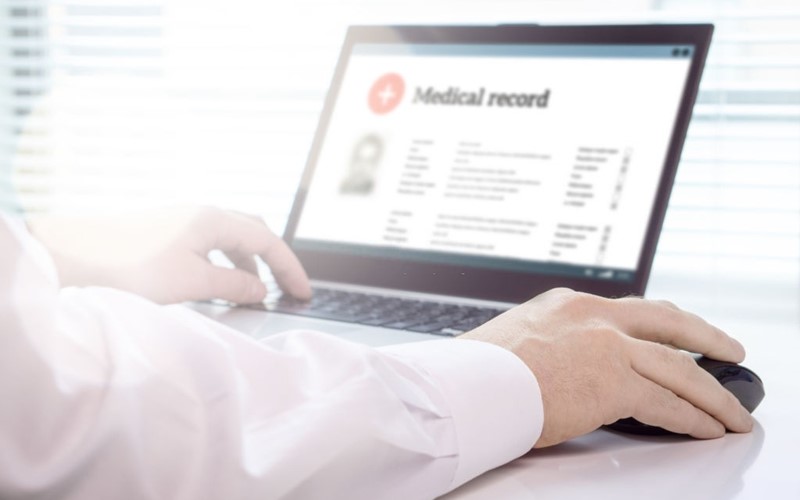 Updating Personal Health Record Online
There are 4 different types of PHR – differentiated by architectures: provider-tethered, payer-tethered, third-party, and interoperable PHRs:
Provider-tethered PHRs are tied to a healthcare organization's internal record system.

Payer-tethered systems are tied to a given payer's system.

Third-party PHRs are used to aggregate data from different, unconnected sources.

Interoperable PHRs represent a "future type" of record "populated with data from all regional data sources via standards-based automated data exchange. The connections with these sources would create a record that is more complete than any individual repository (e.g., electronic health records, payer claims databases).
Professional Healthcare Solution By Savvycom
Contact us to get a free initial consultation regarding your project and its estimation in terms of cost, timeline, and needed technical talent.
---
3. Personal Health Record Software Development Cost?
According to Center for Information Technology Leadership (CITL), there are 2 primary components in a PHR system: infrastructure, and applications utilizing the infrastructure.
The PHR infrastructure includes components and functions that allow patients to collect and share their health information. Personal health record applications are any functions within a personal health record system that allow patients to manage their own health and the health of others (dependents) through education and monitoring as well as enable the exchange of data with others regarding their health and well being. Privacy and security functionality is embedded throughout the PHR system in both infrastructure and applications.
These components form the basis of a PHR function taxonomy and can range from 300,000$ to 800,000$ depending on the features and complexity of your PHR system as well as doctor & patient app.
1. Infrastructure functions for healthcare information exchange:
Information collection.

Information sharing.
2. Application functions:
Information self-management.

Information exchange.
The cost to develop a personal health records software is, therefore, the sum of infrastructure-function development cost and application function development cost.
4. Infrastructure-Function Cost
Online Personal Health Record replacing traditional one
IT infrastructure is a set of components that are the foundation of an IT service; typically physical components (computer and networking hardware and facilities), but also various software and network components the components required to operate and manage IT environments.
As the above indicate, the infrastructure of PHR allows patient and external parties (such as doctors, patients' relatives, etc) to view patients' health information by pulling and aggregating data from multiple data sources such as payer, provider, pharmacists, as well as inserted information from the patient and health monitoring devices.
 Some specific examples of infrastructure functions include sharing test information, creating complete medication lists, secure messaging (secure Internet email), and supporting private and secure access to data and applications within the PHR.
The infrastructure components adapted in personal health record software includes data centers, client user authentication and authorization, Internet connectivity, user interfaces, user support, record matching services, and data storage.
4.1. Data center
A data center is the physical space that houses the servers, network infrastructure, and related hardware and all other application infrastructure required for a Personal Health Record Software.
4.2. Client user authentication
Client user authentication and authorization includes user login security as well as access controls.
4.3. Internet connectivity
Internet connectivity is the cost required for the PHR system to provide data exchange with healthcare stakeholders and web-based access to its users.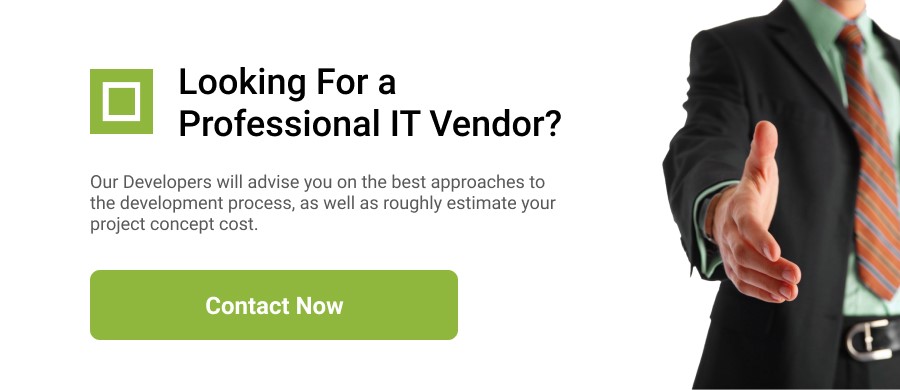 4.4. User interfaces
User interfaces are the displays that a user sees when they login and navigate the site.
4.5. User support
User support depends on the size of the PHR. User support consists of the help desk and on-going training provided to PHR users. The cost of user support is an estimate of the number of user support contacts per user of a pre-existing PHR system.
4.6. Record matching services
Since Personal Health Record Softwares combine disparate sources (i.e., combining provider data from multiple EMRs, payers, labs, imaging centers), record matching services are needed.
Additionally, any PHR will need interfaces to external applications to retrieve patient data located across disparate ancillary systems:
For provider-tethered and payer-tethered PHRs, these interfaces are minimal, estimated to be only 20% of the full cost of building an interface from the beginning because they are accessing their own data in an electronic format.

For third-party PHRs, many interfaces are required because they do not have access to clinical or administrative data without interfacing to a provider or payer system. Therefore, the interface cost of third-party PHRs is very high.

For interoperable PHRs, only one data interface would need to be created for each type of interface because all data and transactions are standardized between PHRs and other healthcare stakeholders (e.g., lab, pharmacy, payer, etc.).
---
4.7. Data storage
Personal Health Record data repository is considered as the primary data storage for different PHR systems. The PHR data repository consists of all data entered by users, data from messaging, and pointers to all primary data sources. Additionally, third-party and interoperable PHRs require additional storage capacity for clinical and administrative data. This repository is necessary since neither type of PHR is assumed to have access to healthcare data, unlike provider-tethered and payer-tethered PHRs, which have existing data warehouses. The data storage consists of the actual data as opposed to pointers to ensure constant access to the data.
The infrastructure cost is, eventually, the sum of these components' cost. Therefore, understanding these components would help you estimate the infrastructure cost better.
5. Application-Function Cost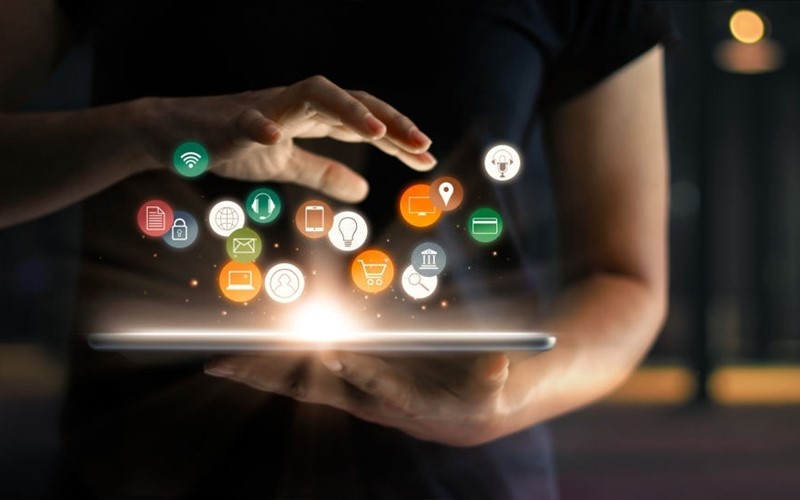 Multi-Functions App can attract most user
A PHR application is any function within a PHR system that allows patients to learn about, monitor, manage their own health and the health of others, and to engage in two-way data exchange transactions with others regarding their health and well-being.
PHR applications for any healthcare or wellness activity are feasible and may support clinical and administrative types of functions. For example, PHR systems could include a health maintenance function and an insurance verification function.
6. Detailed cost table
After breaking down the components of PHR's development cost, we make an estimation of the total cost by architectures as follow:
Application Costs
Based on our approach, we estimated that the average software development cost for a proto-typical PHR application or service was $450,000. This was based on an estimated design, develop, build, and testing average cost of $150,000. This estimate was then multiplied by 300% for management and support costs, as well as core data development costs.
Infrastructure Costs
For our cost model, we developed one-time acquisition and on-going annual costs for all infrastructure components based on PHR architecture (Table 1). Significant cost drivers are highlighted in italics. The costs for these identified components are an order of magnitude greater than for other cost components. To understand the costs per user across architectures, we took the total cost and divided it by the 1,000,000 users per architecture. We then projected the estimated acquisition and annual cost per user by architecture.
| | | | | |
| --- | --- | --- | --- | --- |
| PHR Components | Provider-Tethered | Payer-Tethered | Third-party | Interoperable |
| Clinical Data Repositories | $0 | $0 | $400,000 | $400,000 |
| Client User Authentication | $95,000 | $95,000 | $95,000 | $95,000 |
| Core Data User Interface | $450,000 | $450,000 | $450,000 | $450,000 |
| Data Center | $1,700,000 | $1,700,000 | $1,700,000 | $1,700,000 |
| Doctor Matching | $0 | $0 | $0 | $0 |
| Interfaces | $40,000 | $20,000 | $6,600,000,000 | $250,000 |
| Medication Matching | $0 | $0 | $0 | $0 |
| Network Connectivity | $0 | $0 | $0 | $0 |
| Patient Matching | $0 | $0 | $67,000 | $67,000 |
| PHR Data Repository | $0 | $0 | $0 | $0 |
| Results Answer Matching | $0 | $0 | $17,000 | $17,000 |
| Results Name Matching | $0 | $0 | $0 | $0 |
| User Support | $0 | $0 | $0 | $0 |
| Secure Messaging | $50,000 | $50,000 | $50,000 | $50,000 |
| Total Infrastructure Cost | $2,335,000 | $2,315,000 | $6,602,779,000 | $3,029,000 |
| Application Cost | $450,000 | $450,000 | $450,000 | $450,000 |
| Total Cost | $2,785,000 | $2,765,000 | $6,603,229,000 | $3,479,000 |
---
Source: US National Library of Medicine National Institutes of Health
The cost of developing a PHR software is seemingly high due to its complexities. However, that also comes with greater returns.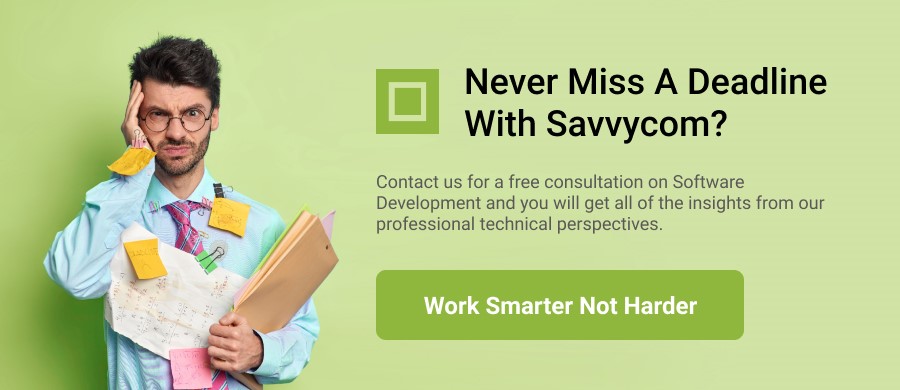 7. Finding A Reliable PHR Software Development Company
The term "Personal Health" has been in 2020 the top concern of many even if you were the next president of the United States or just a common folk living in a small country. Online Personal Health Record Software  is going to be a must coming into 2021, if you wish to keep up with this trend you shall need to be updated with the latest technology. Are you currently in search of a partner to help you create your own Personal Health Record Software? Feel free to contact us. At Savvycom we have a highly professional and experienced team to help you at every step.
| | |
| --- | --- |
| PHR App | Savvycom |
| Clinical Data Repositories | $300,000.00 |
| Clinical data management interface | $200,000.00 |
| Doctor mobile app | $150,000.00 |
| Patient mobile app | $150,000.00 |
| Total Cost | $800,000.00 |
---
Savvycom estimation cost table for developing PHR App
Light Up Your App Ideas With Savvycom

Didn't find what you looking for?
---
Looking To Find A Trusted Tech Partner?
Tech Consulting, End-to-End Product Development, Cloud & DevOps Service! Since 2009, Savvycom has been harnessing digital technologies for the benefit of businesses, mid and large enterprises, and startups across the variety of industries. We can help you to build high-quality software solutions and products as well as deliver a wide range of related professional services.
Savvycom is right where you need. Contact us now for further consultation:
Phone: +84 24 3202 9222
Hotline: +1 408 663 8600 (US); +612 8006 1349 (AUS); +84 32 675 2886 (VN)
Email: contact@savvycomsoftware.com
---
Healthcare has the most potential use of IoT than any other sector. The combination of IoT and Healthcare will have immense benefits like health condition monitoring, self-care, discovering new methods for disease prevention and control examinations and diagnosis. A study by Statista shows that installation of almost 200 million healthcare IoT devices will be seen by the year 2025.
1. What is IoT?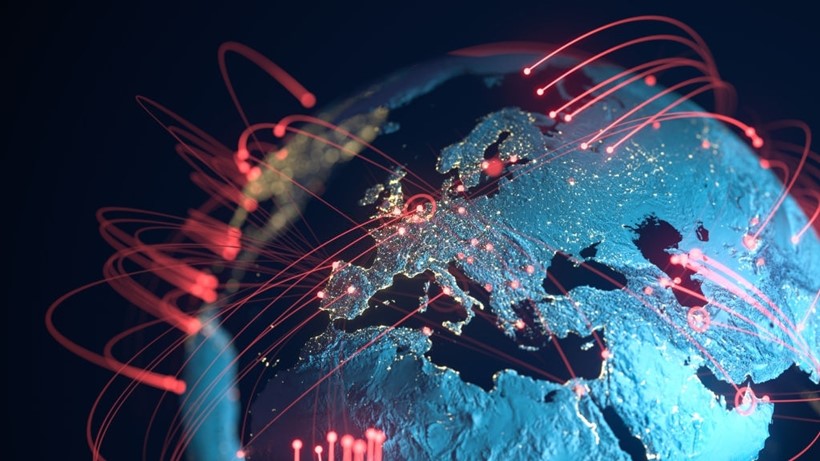 IoT represents a network of devices. These devices are connected and can share information. Moreover, this does not refer to smartphones and PCs only. The idea behind the IoT is that any device can become a part of that network, such as cars, kitchen appliances, lighting control systems, air conditioning, etc,. Once they are connected, they can communicate with one another. The data collected can then be used to perform tasks. 
2. What can IoT do for healthcare?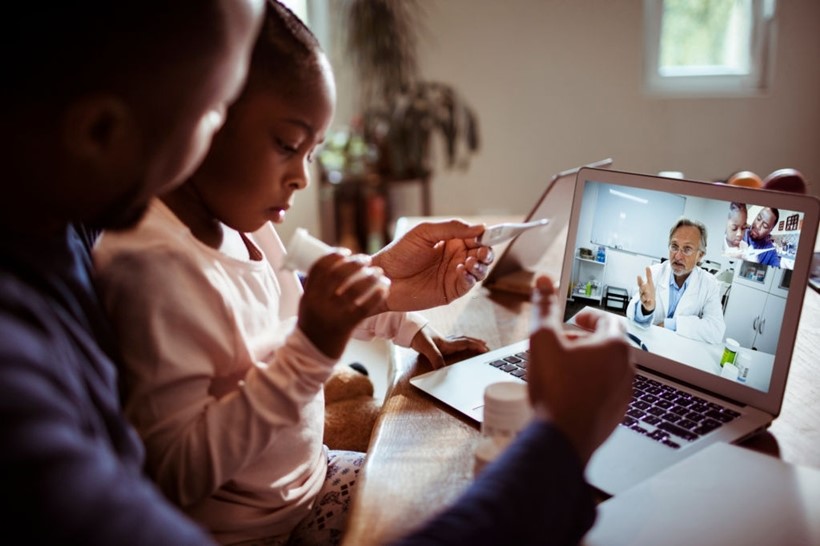 The IoT has already entered the field of medicine. In some state-of-the-art hospitals, you will be able to see it first-hand. Some examples are connected inhalers and insulin pens, as well as ingestible sensors. Devices can communicate with one another, transferring data and calling to action. This allows medical professionals to have a faster response time. Also, the IoT enables doctors to provide remote and around-the-clock medical assistance. The end result is better patient care. In this case, technological advancement and innovation are responsible for the lives saved.
On another hand, IoT can also make healthcare cheaper and efficient in the future. It can help in the creation of more customized and patient-oriented equipment. Moreover, IoT will also enable patients to get better access to data, personalized care; thus, leading to fewer visits to the hospital.
Build Your App The Professional Way With Savvycom?
Our team can help you with the development of your application. Contact us to get a free initial consultation regarding your project and its estimation in terms of cost, timeline, and needed technical talent.
---
3. Why IoT is the future of healthcare?
3.1. Better sanitation and disinfection of medical facilities and equipment
In order to protect the health of medical workers, companies like TMiRob, UVD, and Xenex Disinfection Services have invented self-driving internet-controlled robots that sanitize and disinfect surfaces in hospitals and healthcare centers. They can be remotely connected to apps, emitting UV rays to destroy viruses and other pathogens. As well as being sold in Japan, they are in use across China, Italy, and the USA. 
According to the equipment manufacturer Terumo, they emit light waves between 200 and 315 nanometers to eliminate multidrug-resistant bacteria as well as the Ebola virus. In today's climate, the LightStrike model has demonstrated to be 99.9% effective in destroying coronavirus pathogens on N95 masks, which is extremely beneficial amid the global shortage of protective equipment.
3.2. Medical trackers enable remote patient monitoring and diagnostics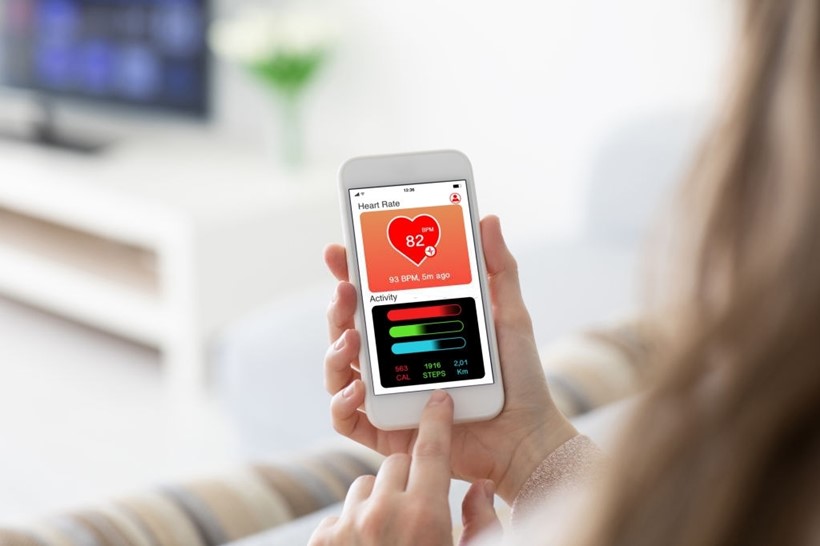 For patients who are unable to leave their homes, fitness trackers and more specialized medical trackers can monitor vital signs and remotely transmit data to healthcare professionals. For wearables, designers should consider how PCB thickness impacts comfort as well as overall functionality. 
For instance, smartwatches like Apple Watches and Fitbits can provide data on baseline heart rates. A study from Stanford University aims to build a new algorithm to spot unusual patterns in heart rate data, to let patients know when their bodies are in the process of recovery. 
Scripps Research is doing a similar study, and they aim to help public health responders and individuals identify when they're getting a respiratory-related viral illness, whether it's COVID-19, or the flu. While more research is needed to make detection more accurate, this can potentially improve diagnostic processes in the future.
3.3. Telemedicine improves the accessibility of healthcare
Due to social distancing measures, many individuals are unable or unwilling to visit hospitals and receive the care that they need. To prevent the spread of illnesses, telemedicine is becoming more popular than ever, enabling the remote delivery of health care services. 
In India, an AI-Powered online doctor consultation app, has seen a 25% increase in the number of online users every week. Through various partnerships with hospitals and healthcare centers, telemedicine companies aim to make healthcare more accessible to minority populations, while simultaneously minimizing the exposure of healthcare professionals to potential viruses and infections.
3.4. The introduction of smart pills can improve treatment and care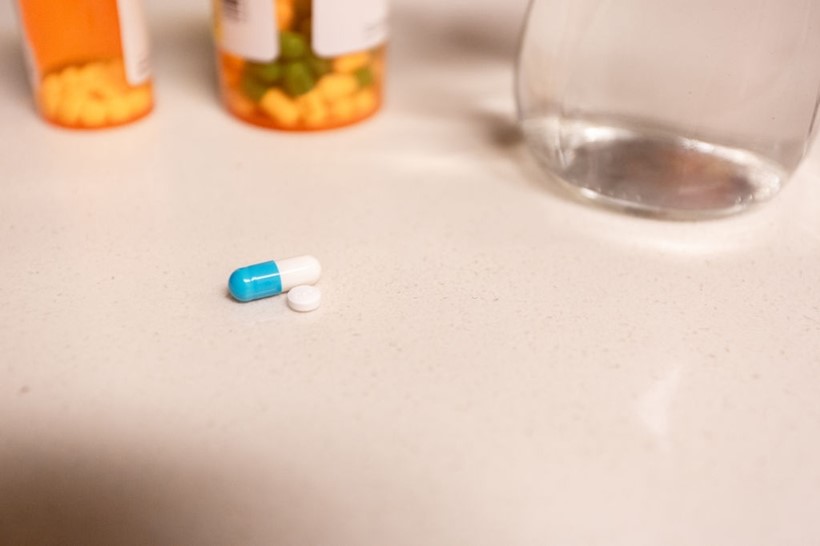 One key advancement in medical treatment is the introduction of "smart pills" that contain microscopic sensors to transmit patient data once swallowed, embedding itself in the stomach lining. In the area of research development, Proteus Discover's smart pill can measure how effective treatments are in general. They help tell doctors when patients have taken their medicine, because for certain conditions like cancer, depression, and schizophrenia, patients can struggle to stick to a schedule. It also keeps track of their activity levels, so that physicians can make better recommendations for their health.
With the growing number of smartphone users worldwide and the introduction of 5G, the public is catching on to how easy online channels are for medical purposes, as well as retail use. Furthermore, measures to protect healthcare professionals such as remotely operated sanitizing mechanisms are more likely to be deployed in the future. Lastly, with the widespread impact of respiratory illnesses such as COVID-19, the input of medical trackers and fitness devices are invaluable in providing early detection and treatment.
---
4. Specific future uses of IoT in Healthcare
4.1. Remote Monitoring
Customized software and devices will read data from medical cards of patients in real time and help doctors in conducting a better analysis of a patient's health.
4.2. Wearables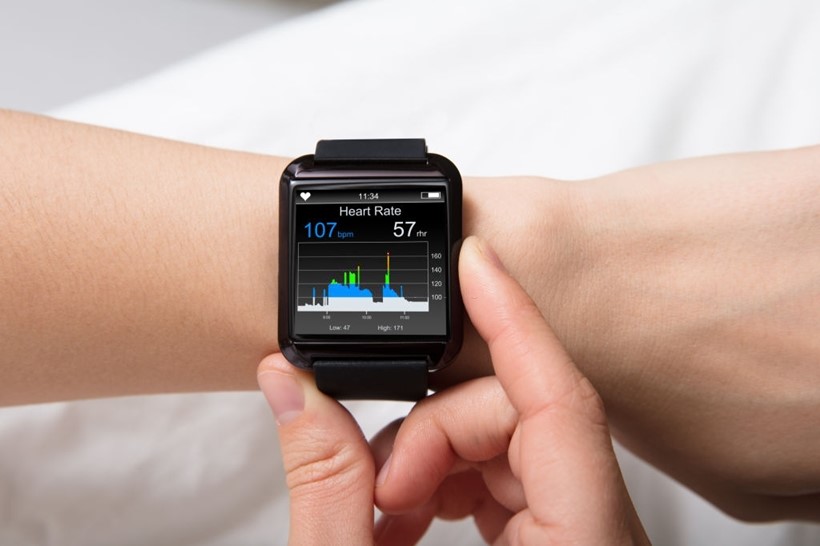 These are different gadgets that can continuously monitor daily activities of the patients and store the data available in the market. These devices inform patients about their physical activities. They can also help in preventing emergencies, as patient's information would be sent to the doctor immediately.
4.3. Asset Monitoring
IoT can help in providing functions and controllers to various essential equipment in the hospital. As the equipments are critical while treatment, any defect in them can be fatal. Connecting these devices will enable the staff to monitor their working easily. Defects in the devices can also be figured out in real time; thus, reducing the chances of improper treatment.
Interested In App Development Services?
Contact us for a free consultation on Software Development and you will get all of the insights from our professional technical perspectives. Our Developers will advise you on the best approaches to the development process, as well as roughly estimate your project concept cost.
---
5. Future Benefits of IoT in Healthcare
5.1. Better Supervision and Reporting
Real-time supervision through IoT devices can save lives in medical emergencies such as asthma attacks, heart failures etc. The connected device can collect essential data on a patient's health and transfer it to the physician in real time. A study conducted by Centre for Connected Health policy suggests that there was a 50% reduction in readmission rate of patients due to remote supervision.
5.2. End-to-End Connectivity
IoT can automate the workflow of patient care with the help of healthcare mobility solutions. It enables interoperability, machine-to-machine communication, data movement and information exchange while making healthcare delivery more productive. Different connectivity protocols in the devices allow hospital personnel to spot early signs of illness in the patients.
5.3. Data Analysis
IoT devices can collect, report and analyze the extensive data collected in short time, cutting the need of its storage. This will allow healthcare providers in focusing on relevant data required to treat the patient. The data-driven insights will speed up the decision-making process of the doctors.
5.4. Alerts and Tracking
Timely alerts can be crucial in case of life-threatening circumstances. IoT allows medical devices to gather essential data and transfer it to doctors in real time. The reports provide perfect opinion on the patient's condition, irrespective of location or time.
5.5. Lower Costs 
The connected devices and wearables will allow patients to connect with doctors from their homes. The regular visit for different tests and checkups will be minimized. This will save cost and time of patients on a daily basis.
5.6. Medication Management
With the help of smart wireless pill bottles, tracking medication schedule will become easy. This will help people who forget to take their medications on time. The IoT enabled medication management processes will also provide doctors with analytics for offering better care to the patients.
---
6. Future Challenges of IoT in Healthcare
With the increase in the market for healthcare IoT, the challenges are bound to increase. Storing mountains of data collected by many devices will pose a challenge to the healthcare institutions. As this data will also be exchanged amongst other devices, the security issues will also rise. Unauthorized access to connected devices can cause harm to the patient's safety. Thus, proper authentication and authorization will be necessary to achieve success with IoT.
Applications that IoT has to offer are not fully developed yet. The widespread use of connected devices in the healthcare structure is also incomplete. IoT and healthcare together will radically change the service offerings in the hospitals. The digitalization in healthcare will be brought by the IoT.
Looking To Find A Trusted Tech Partner?
Tech Consulting, End-to-End Product Development, Cloud & DevOps Service
! Since 2009, Savvycom has been harnessing digital technologies for the benefit of businesses, mid and large enterprises, and startups across the variety of industries. We can help you to build high-quality software solutions and products as well as deliver a wide range of related professional services.
Savvycom is right where you need. Contact us now for further consultation:
Phone: +84 24 3202 9222
Hotline: +1 408 663 8600 (US); +612 8006 1349 (AUS); +84 32 675 2886 (VN)
Email: contact@savvycomsoftware.com
Note: This article is the second part of a series (see Part 1), in which Savvycom Team will discuss future of AI in healthcare – battling the world deadliest diseases.
According to Wikipedia, the first clinical description of this illness was noted down by Aretaeus during the 1st century CE. At that time, Diabetes was only described as:
A disease that caused an excessive amount of sweet urine which passed through the kidneys.
Not much was known about this illness. In fact, diabetes was quite rare. No one would have imagen that one day, diabetes will become the biggest epidemic in human history – affecting 415 million people worldwide by 2018.
Standing at number 4 In WHO's TOP 10 deadliest disease worldwide, Diabetes is considered a progressive disease. As stated by the US National Library of Medicine, premature death caused by diabetes results in about 12 to 14 years of life lost. The patients and their family also incur medical costs that are 2 to 5 times higher than those without Diabetes. The annual direct health care costs of diabetes worldwide, for people in the 20–79 age groups, are estimated to be as much as 286 billion.
The world seems daunting after all of those statistics. But, with the rise of Artificial Intelligence, advanced medical protocol seems to be on the horizon.

Is there a future of AI in healthcare for Diabetes patients?
1. Diabetes: A world epidemic
According to WHO, Diabetes is defined as 'a chronic disease that occurs either when the pancreas does not produce enough insulin or when the body cannot effectively use the insulin it produces'
So, what is insulin?
To answer that, let's first start with another question: What is glucose?
Glucose is a medical term for the sugar created by the digestive system as it consuming and breaking down foods. This sugar is the fuel for the cells – much like gasoline to cars. Without gasoline, cars cannot run. Without glucose, cells cannot continue living.
However, an average human body contains more than 37.2 trillion cells, spread across a vast area. Therefore, turning food into glucose is not the final step. That glucose still has to get to every single cell in one's body. And that's where insulin came in.
Insulin acts as the pump that transfers gasoline to the car's fuel tank. Since cells have 'locks' that are called insulin receptors, insulin fits into these locks like a key. When insulin opens the locks, glucose is allowed to enter the house of cells.
To be more specific, the pancreas is genetically coded to produced different amounts of insulin depending on how much glucose is in the bloodstream. When a person goes about their day, not eating much, it releases just a bit to keep things regulated. But during food consumption and processing, it generates a burst of insulin in response.
Hence, insulin is vital factors to keep glucose at balance level and let one's body operate at its optimal level. Having too much or too little glucose for a substantial period of time and one's body starts running into complications – including the 2 types of diabetes.
Remember the 'lock-key' metaphor earlier?
With type 1, there is no key. The patient's body makes little to no insulin because the beta cells in the pancreas that make insulin are mistakenly destroyed by the body's own immune system as it was fighting infection. This type is usually diagnosed in children and young adults.
Type 2 is more common. With this type, there are faults in the key itself. The beta cells in the pancreas produce insulin, but not enough to keep blood sugar levels within a normal range or the body doesn't respond properly to insulin. Without enough insulin to direct the flows of glucose, the glucose is left in the blood. This is what happens when someone is having "high blood sugar".
According to WebMD, early warning symptoms of Diabetes include small incidents such as increased thirst or hunger, frequent urination, unexplained weight loss, fatigue, blurred vision, and headaches. Leave it for a longer time, the patient will be exposed for 3 times more risk of experiencing heart attacks, strokes, nerve damages, infections that might lead to lower limb amputation, blindness, and kidney failure.
As you can see, thanks to science progressions and enormous data of health records, we do have a certain level of knowledge in regard to how the disease progress. However, not much is known about the specific causes of diabetes. Scientists think that while type 1 diabetes is caused by sudden environmental factors (such as virus or infections), type 2 diabetes is created by a more collective group of triggers: obesity, lack of physical activities, genes and family history.
2. Is there a cure?
This is going to sound very similar for every disease mentioned in this series: there is currently no cure for diabetes.
Scientist and doctors in related fields have been trying for decades. With Type 1, clinical attempts focus on either replacing the damaged pancreas with a healthy one (through islet cell or pancreas transplant) or targeting the immune system in an effort to stave further damage to the pancreas. However, these efforts have experienced several shortcomings. Not only that donors are in very short supply, systematic reviews also find transplant results themselves tend to vary significantly. With regard to treatments targeting the immune system, the results remain blunt and non-specific.
With type 2, it has been noticed that the number of patient rises along the global rate of obesity and metabolic syndrome – a cluster of conditions related to blood sugar, excess fat and abnormal cholesterol level. This has fueled an increase in weight loss surgical interventions,. However, depending on the country and insurance plans, such surgery can be costly. They're also not risk-free with risks varying greatly depending on the person's overall health profile and age as well as skill and experience of the surgeon.
In the meantime, tremendous interest lies in the usage of different types of stem cell to regenerate the pancreas. This has been applied for both type 1 and type 2 diabetes in recent years with mixed results and limitations. For example, later stages of diabetes' patients are not good candidates for stem cell therapy.
3. Future of AI in Healthcare: Diagnosis and Effective Control
There is definitely hope since Diabetes can be controlled through effective medication and a healthier lifestyle. What's vital here is the patient and doctors' acknowledgment of the current situation. This means that early diagnosis, non-invasive test, and effective maintenance protocol are the key factors. With that being said, AI's future in healthcare – particularly in Diabetes can be divided into three main categories:
3.1.Non-invasive early diagnosis:
How: According to WHO, although detection is improving, the delay from disease onset to actual diagnosis may exceed to 10 years. Contributed reasons to this issue include the subtleness of early symptoms along with the complicated process of diagnosing – which involves a range of actors following the Finnish Diabetes Risk Score. As this method requires human intervention and expertise, it may be exposed to human errors.

Highlighted projects: According to Reuter, one of the most influential complications of diabetes is diabetic retinopathy (DR) – damages in the eye blood vessels and vision loss. IDx-DR, a software produced by an Iowa-based company, utilizes AI software to self-assess the eye images taken by a retinal camera. After a series of comparison to a provided database, the software tells the doctor that the patient either has more than mild DR and should be referred to eye-care professionals or is "negative" and should be rescreened in 12 months.





Result

: In a clinical trial, IDx-DR was able to correctly identify the presence of more than mild diabetic retinopathy 87% of the time and identify those who did not have more than mild disease 89% of the time. It has now received the FDA's authorization to provide screening decision without the need or assistant of a clinical.



3.2. Non-invasive Glucose Monitoring Systems:
How: Once diagnosed, frequent adjustments of the insulin treatment plan are crucial for successfully achieving glucose controls goals. Not only is insulin optimization calculation is a time-consuming process, it also demands constant updating data from a board range of devices – glucose monitoring devices, insulin dose regimens, diet tracking calendar, exercise diary. Thus, traditional physicist only gets to see their patient once every few months. With an AI platform, machine learning algorithms can help automate the process of monitoring blood sugar levels and recommend adjustments in care.

Highlighted projects: Founded in 2014, DreaMed Advisor cloud-based analytics platform uses machine learning to recommend optimal insulin dosages to maintain balanced glucose levels. For example, data from diabetes management systems are transmitted to the cloud. The patterns derived from analysis through its event detections and learning algorithm are referenced to provide automated recommendations for insulin dosing and treatment plan – in real time. Doctors can then access the cumulative data from the cloud and learn the patient's unique habits and needs.



Result: The U.S. National Library of Medicine indicates that DreaMed began recruiting participants in December 2016 for an

evaluation study in children and adolescents with type 1 diabetes

. The result will be released in late 2018.
3.3. Nutrition Coaching:
How: One of the biggest parts in taking control of this life-long illness is the patient's diet. As one's body experiencing internal chemical imbalance, that person needs to watch their intake in sugar, fat, protein and carb index. However, there isn't one specific "diabetes diet". Doctors need to work closely with their patient to customize their specific meal plan – which is, of course, demand extensive knowledge in the nutrition. With machine learning, AI can help recommend meal options based on the specific diet criteria of the user.

Highlighted projects: Founded in 2014, California-based

Suggestic

is taking a nutrition-focused approach to helping diabetics manage their health. The platform is built on an extensive database of over 1 million recipes and 500,000 restaurant menus. This data is used to train algorithms to recognize which food selections complement specific diets. The platform also uses an Adherence Score scale – ranging from green (optimal) to red (least optimal) to determine how well a meal option fits with a user's diet.

Result: This app, even though only being made available for iOS devices, scores 4.8 stars out of over 150 reviews. They are also in partnership with The Institution for Functional medicine and Health Coach Institute.

_____
On one hand, we have yet to understand the root causes of Diabetes. But on the other hand, we have come up with various protocol to ensure that the patients can still live a long and healthy life through disease-modifying treatments and lifestyle alterations. The most important thing at this point is to extensively understand the stages of diabetes and what implications they may have on the people's life.
Future of AI in Healthcare is bright. Hence, healthcare institutions need to catch up with this first wave of AI development, not only to remain sustainable and profitable but to ensure that they are doing their parts in the making of needed medical progression. It is not an easy task, and that's why we are here help.
Striving to be a key advocate for the future of AI in healthcare industry worldwide, Savvycom founded a new AI Lab back in March 2018. Leading by Dr. Long Tran, our team have developed three AI applications (Facial Recognition, Object Identification, and AskFred – an AI Chatbot) and are now in the process of commercialization. These technologies are developed with the hope that it will become the foundation of our future healthcare-related products. For example, AskFred can be used as a personal assistant to Diabetes patient – providing answers to the patient questions with the micro/macro nutrition components in each meal.
If you have any request for further information regarding our service, please send us a quick email here.
For further enquiries, please do not hesitate to contact Savvycom at:
Type the word 'Blockchain' into Google and there you have it: 124 million results in 0.42 seconds.
This hype train was originally created by Bitcoin – the most famous application of Blockchain in cryptocurrency. Now, most leaders believe that Blockchain will be the most influential force in the transformation of industries practice as we know it. In fact, at the 2016 MedCity Converge conference, Nishan Kulatilaka – Merck associate director for applied technology, noted:
"Healthcare could be the second-largest sector to adopt the Blockchain technology, after financial services."
Of course, to be 'the adoption leader' of the next big technological advancement means that your business will capture most of the market pie, and that means profit.
However, Blockchain is an immature technology. There is no written recipe for success. So, conducting unstructured experiments with Blockchain solutions without a clear goal and a feasibility evaluation process, your company won't likely to see any substantial return.
In this article, Savvycom Insight would like to help you understand: What is Blockchain? How will it play out in the Healthcare industry? What difficulties to look for? And if you decided to face those challenges, which strategy you can apply?
1. Understanding Blockchain
1.1. The general definition:
Many of us know about 'blockchain' as this magical data storing mechanism where nothing can be lost, nothing can be hacked, and nothing can be wrong.

Well, we are close. Just not there yet.
So, what is Blockchain? Technically speaking, Blockchain is 'a database, shared across a public or private computing network'. But simplistically speaking, imagen a series of blocks that link together in a chain. The chain is the network. Each block stands for a computer in that network. They also have 'hash' – their digital fingerprint. Every data transfer from one block to another is attached with the hash of the sender.
Now, the main thing that differencing Blockchain from a traditional database is the set of rules applied in the process of putting data into the database. Every piece of information, once uploaded, will be validated by a list of consensus protocol. Then, it will be mathematically encrypted, attached with the hash and added as a new 'block' to the 'chain'. This creates a continuous chronical record and hence, displays the selling points of Blockchain.
First, the new data cannot be in conflict with another existing data in the historical record. Secondary, data can only be added, not remove or change. Thirdly, the data is attached with a hash – which always points to the owner and past owners in the chain. And lastly, it is decentralized. No single authority will be able to take away an asset and change "history" to suit their need. That is unless an authority can control 50% of the network-computing power and rewrite all previous transactions.
1.2. Types of Blockchain:

There are four types of Blockchain, divided by 4 blockchain – architecture options: Private vs Public; Permissionless vs Permissioned. Generally speaking, the Permissioned-Private option carries the highest possibility to be commercialized due to its nature of high security and lower capital investment.
2. Applications of Blockchain in Healthcare:
2.1 The opportunities:
Base on the advantages mentioned, Blockchain should not be applied only in cryptocurrency. This technology now has great powers and therefore, great responsibilities in the development of modern civilization.

According to McKinsey, in a bird-eye view, Blockchain can help in 2 manners:
a) Record keeping: Storage of static information
b) Transaction: Registry of tradeable information
In application to the healthcare industry, Blockchain can either revolutionize or at least improve the ways things are being handled, which in turns creates substantial values for both the business and the people.

We have come up with several examples for the potential application of Blockchain in Healthcare:

Electronic health record:

One's electronic health record contained not only the health-related data but also citizen ID, personal description, and payment address. Hence, it is an ideal target for identity theft. In fact, just 4 days ago, 1.5 million health records of the Singapore citizens got hacked and stolen – including Prime Minister Lee Hsien Loong.


To prevent this situation, Blockchain in healthcare can monitor the accounts that gain access to the data in real time, making sure that every suspicious action is noticed and alarmed as soon as possible. In addition, blockchain can also give patients the ability to set different privacy settings on their medical information by breaking down records into components and granting access piece by piece. This will help to reduce the risk of over-privileging any potential recipient and enhance administrative efficiency.

Healthcare research:

While most Blockchain in healthcare is safer to be built on a private server for the sake of security, healthcare research is likely to yield a higher level of social value with the public server. On one hand, using Blockchain, a clinical trial researcher or investigator could search candidates based on specific genetic, demographic, and geographic criteria without even knowing the patient's name. On the other, by applying the rules of smart contract, patients could even charge pharmaceutical companies to access or use their data in drug research.

Health Tracking:

When combining Blockchain technology with IoT and medical devices, information about the wearer could be stored in a shared ledger accessible by other systems to automate maintenance and management of the wearer's information. This is practically useful for people with chronic illness on are under end-of-life care.

Payments infrastructure:

The current payment infrastructure is mostly based on relies on file exchange between multiple parties which lead to a longer time to process and larger probability for error. With the power of blockchain, all parties in a financial trade can be connected – allowing faster processing while still ensure the audit trail. It is also impossible to manipulate data, hence limit security breach. Buyers of pharmaceutical will no longer need to depend on bank statements to reconcile their accounting ledgers.

Drug supply chain:

There is in-built vulnerabilities in the drug supply chain at many points on their way to patients, and pharma manufacturers and other stakeholders have little visibility to track the authenticity of products. Blockchain could provide significant benefits here, with barcode-tagged drugs scanned and entered into secure digital blocks whenever they change hands. This ongoing real-time record could be viewed anytime by authorized parties and even patients at the far end of the supply chain. Blockchain in healthcare can also be combined with IoT sensors to ensure the integrity of the cold chain for drugs, blood, and organs.

Healthcare insurance:

The healthcare insurance industry suffers from some major bad reputations, with one of the most prominent complain lies around insurance claims stagnant. With blockchain, organizations can speed up this process by having records posted to a private blockchain, reducing the need for transmitting the data from one host to another.
2.2 The difficulties:

The organization leaders always need to be a rational dreamer. So, as we have presented the good side of Blockchain in healthcare, here is the not-so-fun side: Blockchain is still more than five years away from feasibility at scale. Here's why:

Based on the McKinsey's model, there are four key factors that determine the level of the feasibility of Blockchain in Healthcare: asset, technology, the standard of regulations, and the ecosystem. Applying this 4 factors in the Healthcare industry for evaluation:
Asset – Medium feasibility

:

Asset type determines the feasibility of improving record keeping or transacting via blockchain. Most will need to be digitization. With assets like healthcare record, which are digitally recorded and exchanged healthcare enterprises, can be simply managed end to end on a blockchain system. However, connecting and securing physical goods to a blockchain – for example, at-home health tracking devices – requires enabling technologies like IoT and biometrics. This connection can be a vulnerability in the security because while the blockchain record might be immutable, the physical item or IoT sensor can still be tampered with.

Technology – Low feasibility:

The immaturity of blockchain technology is a limitation to its current viability across any industries. Applying this kind of technology definitely demands a strong series of computer, high 24/7 energy consumption and fast connection speed. With healthcare enterprise which tends to run on an "off chain" database, the switching costs are high. In fact, most cost benefits will not be realized until old systems are decommissioned. Organizations also need a trusted solution provider. Currently, few start-ups have sufficient credibility and technology stability for government or industry deployment at scale.

Standard of regulations – Low feasibility:

The lack of common standards and clear regulations is a major limitation on blockchain applications. With healthcare, since medical data is a sensitive information with a high level of concern, regulations are of course stricter than most industries. For example, in the United States of America, HIPAA rules have multiple subchapters and healthcare entities are going to have to master them all for blockchain.

The co-opetition paradox – Low feasibility:

Blockchain's biggest advantage lies in the network effect, but that advantages will be limited by the coordination complexity. To apply Blockchain in Healthcare, natural competitors need to cooperate, making sure that their data is correct, transferable and adaptable to the others system. The issue is agreeing on the governance decisions. Overcoming this issue often requires a credible sponsor, such as a regulator or industry body, to take the lead.
3. Pieces of Advice with Blockchain in Healthcare
To sum up. there are a plethora of use cases for Blockchain in healthcare, so, companies will definitely face some difficult tasks when deciding which opportunities to pursue. We want to help, and therefore, would love to provide you with a very general but useful step-by-step process:

Step 1: Investigating the true "pain points" — the frictions for customer experiences that blockchain could eliminate.
Step 2: Extensively analyzing the potential commercial value within the constraints of the overall feasibility of the blockchain solution. Considering the overall industry characteristics and regulation as well as a company's expertise and capabilities.
Step 3: Brainstorming the company's optimal strategic approach to Blockchain. This step will fundamentally be defined by two market factors:
1. Market dominance – the ability of a player to influence the key parties of a use case.
2. Standardization and regulatory barriers – the requirement for regulatory approvals or coordination on standards.
____

Savvycom has been a long time friend of the healthcare industry, considered our contribution in many projects such as Jio Health and Eva Diary. Recently, we also played a part in the creation of Consentium – the first blockchain-based crypto wallet and community app that reward for user engagement.

Now, our talented developers are looking for a chance to combine our knowledge in the healthcare applications and Blockchain technology to support SME that are particularly interested in being one of the pioneers in this industry revolutionary movement.
If you have any request for further information regarding our services, do not hesitate and send us a quick email here.

For further enquiries, please do not hesitate to contact Savvycom at:
Note: This article is the first part of a series, in which Savvycom Team will discuss the future of AI in healthcare – battling the world deadliest diseases.
We all want to live, as long and as healthy as possible. And thanks to the advancement in modern healthcare, almost every single organs in our body have the future of being repaired or replaced.
All except the brain.
That's the reason behind Alzheimer condition. Ranking number 5 in WHO's TOP 10 deadliest disease worldwide list, it is responsible for the $259 billion healthcare bill in 2017. According to Lisa Genova, a neuroscientist graduated from Harvard University, one in every two 85 years old citizens will have Alzheimer. So, either you will be a patient of Alzheimer or a caregiver to Alzheimer. There is no running away from it.

'If you live long enough, Alzheimer seems to be your brain's destiny', said Lisa.
But, the world is changing in the blink of an eye, and there are words around the block that Artificial Intelligence (AI) – arguably the most consequential revolution in the history of humanity – may help.
Is there a future of AI in healthcare for Alzheimer patients?
1. Alzheimer: The Unavoidable Illness
Discovered in 1906 by Dr. Alois Alzheimer, the illness' most common symptoms include sleeping issues, memory problems, drastic mood changes and constant confusion.

After decades of research, doctors and scientist across the globe are still debating about root causes for Alzheimer: They have a lead: 'amyloid beta' – a protein that is initially created where two neurons connecting.
Normally, this protein is cleared away routinely by microglia, the key cells in overall brain maintenance, and thereby keeping it at a stable level. However, due to unknown events or factors, during the first stage of Alzheimer, too much amyloid beta is released. At this point, the patients are blissfully unaware with no significant symptoms.
15 to 20 years later, the accumulation of amyloid beta reaches a peak, creating amyloid plaques. These plaques start breaking down the brain structure: generating tangles that block communication between cells while triggering the immune systems to kill off disabled nerve cells.
The destruction process often starts at the hippocampus – the part of the brain that responsible for forming new short-term memories. After that, the protein starts invade other parts and destroy the patient's abilities to process logical thoughts, control emotion, perceive reality, remember long-term memories and lastly, govern heart rate and breathing rhythm – which result in death
2. Is there a cure?
Sadly, no. According to Forbes, due to the high monetary incentive associated with Alzheimer, many companies and corporations have devoted billions of dollars to researches and projects, with nearly zero returns. After approximately 400 clinical trials, the failure rate ranks nearly 100%. No new therapies have been approved in more than 12 years.

Many blame the lack of detailed information on Alzheimer, plus the fact that patient tends to suffer from multiple coexisting illnesses due to their old ages, making it very difficult to assess disease stages.
There aren't any disease-modifying treatment or medications today that can slow down the neuronal damage either. Also according to Forbes, the drugs that are available in the market can only slightly improve the symptoms. The performances of those drugs are quite inconsistent – meaning varies from person to person.

But can we prevent it? So far, all medical recommendations tend to focus on making sure you having a good sleeping schedule, healthy low-cholesterol diets, frequent exercise routines and learn constantly. Several scientists are also betting big on a preventive medicine: keeping amyloid plaques level stable through chemical compounds in the forms of vaccine or pills. However, this kind of drugs has failed in clinical trials because the subjects in the trials are just too far down the road.
3. Future of AI in Healthcare: its abilities to help Alzheimer patients
With all that we know, early diagnosis seems to be the key to a patient's ability to control their illness. And, based on the symptoms mentioned, the future of AI is clear – predicting Alzheimer as early on as possible. In fact, the process of how AI will conduct this task can be categorized into four sections below:
3.1. Speech Monitoring:
How:

Alzheimer's patient tends to have long pauses between words, prefer pronouns to nouns (E.g: saying he or she rather than the person's name), and give a simplistic description of things. These, in daily life, are quite difficult for the human to be objective and detect. As a result, AI can be used to analyze speech patterns to detect and monitor even the slightest dementia progression.

Highlighted project: Winterlight, a Canada-based startup, has decided to lead the future of AI in healthcare by apply machine learning and audio recording into a robot that observes speech patterns to identify possible indicators of dementia. The patient's recorded audio file is transferred into a photographic form and then compared to 400 variables of speech on the cloud.

So far, the company has claimed a high record of accuracy, ranging from 82 to 100 percent in detection.
3.2. Machine Image Analysis:
How: Since of the hallmarks of Alzheimer's disease is shrinkage of brain tissue, especially at the hippocampus region. With continuous improvement in computer vision, AI can assist doctors in 'rinding' MRI scan data and analyze the brain deterioration rate.

Highlighted project

: BRAINIQ is another the one that is striving to push forward the future of AI in healthcare. Stands as a collaborative project between Quantib, the Erasmus University Medical Centre, and Biomediq, BRAINIQ is trained to measure how the volume of the hippocampus and the overall texture of brain tissue changes as the disease advances, which help with detection and prognosis.



The software has been certified by the American FDA, received a European CE mark and is already installed on MRI scanners made by GE Healthcare.
3.3. Visual Indicators:
How:

Keith Rayner, an awarded cognitive psychologist, had established a field of study regarding how eye movement can paint a picture of how well the brain is working. Using that theory as the foundation, computer vision – a sector of AI – can assess eye movement patterns to track brain activity and then, measure the level of cognitive function.

Highlighted project:

NeuroTrack, a 6-year-old American company, has established a 5 minutes memory test that uses a computer vision algorithm to track the speed, direction, and pattern of eye movements through the client's computer webcam. From that, it generates a baseline score – indicating the current memory strength.






It is reported that the company just landed a $13.7 millions funding package in March 2018.
3.4. Genetic Analysis:
How:

DNA play a non-decisive but influential role in measuring a patient risk of having Alzheimer. To be specific, there is a range of genetic mutations or gene variants that crank up the amount of amyloid beta that one's body produces, such as APOE4. With the power of Big Data and machine learning on its side, AI can create an inclusive genetic database from a large population, detect patterns and predict the onset of Alzheimer.

Highlighted project:

Aequa Sciences, a part of the University Cambridge network, claims to use machine learning and artificial neural network to forecast the Alzheimer's starting point. The company's database consists of both healthy individual and those affected by Alzheimer. Through that, the machine learning algorithms are trained to recognize patterns and potential indicators of the disease, thereby organize the patients into distinct categories with quantified risk level and personal consultation.

So far, the company is currently seeking collaborative partners through its Cambridge network. The most recent one is with Shuguang Hospital in Shanghai.
_____
After decades of research, not much is known about Alzheimer. But early diagnosis means more data, more data means better research, and better research means we are one step closer to the cure. So far, Artificial Intelligence and its ability to connect the dots appears to be vital in predicting Alzheimer, long before it is obvious to the patient and their family.
Future of AI in Healthcare is bright. Hence, healthcare institutions need to catch up with this first wave of AI development, not only to remain sustainable and profitable but to ensure that they are doing their parts in the making of needed medical progression. It is not an easy task, and that's why we are here help.
Striving to be a key software developer for the healthcare industry worldwide, Savvycom founded a new AI Lab back in March 2018. Leading by Dr. Long Tran, our team have developed three AI applications (Visual Search, Object Identification, and AskFred – an AI Chatbot) and are now in the process of commercialization.
These technologies are developed with the hope that it will become the foundation of our future healthcare-related products. For example, while AskFred can be used as a very dedicated assistant to Alzheimer's patient – providing answers even to the most basic and repetitive questions, object identification can help them process their surrounding environment – describe and identify the things that they might not familiar with in real time, 24/7.

If you have any request for further information regarding our service, please send us a quick email here.
For further enquiries, please do not hesitate to contact Savvycom at:
The industry experts have done some in-depth analysis and research on healthcare app development technology trends which are likely to have a huge impact on health IT in 2017.
Healthcare technologies, ranged from Big Data, IoT to virtual reality (VR), can provide potential opportunities to deliver high-quality patient care and streamline clinical communication – all with an eye on quality, cost and patient and physician satisfaction.
Here are seven healthcare tech trends you need to have on your radar in 2017 and beyond.
#1 Virtual Reality delivers real health benefits
Physicians have high hopes for Virtual Reality (VR) tools and VR healthcare app when VR is rapidly entering our lives and is changing the healthcare industry. Currently best healthcare mobile apps are being developed and widely used to reduce pain. They effectively help to control pain for numerous medical conditions and distract the patients from unpleasant sensation throughout the body.
Recently, experts have used VR exposure therapy to help soldiers overcome post-traumatic stress syndrome, caused by hostilities, and to conquer phobias. Cedars-Sinai Medical Center scientists have conducted research to show that playing VR games lowered acute pain levels nearly as effectively as narcotics.
Virtual Reality has also found its application in encompassing robotic surgery and clinician training. Robotic surgery is a popular use of this technology. This is where surgery is performed by means of robotic device, controlled by a human surgeon. VR has been used for educational purposes in the field of remote telesurgery in which the operation is carried out at a separate place to the patient.
#2 Healthy prospects for healthcare IoT
The Internet of Things (IoT) is blooming with numerous healthcare mobile applications ranging from remote monitoring to medical device intergration. Healthcare providers use IoT strategies to tackle pressing issues such as keeping patients safe and healthy, improving how physicians deliver care. Healthcare IoT can also boost patient engagement and satisfaction by allowing patients to interact with their care teams.
A myriad of IoT possibilities that can not only improve patient care but solve the cost crisis as well includes:
– Tracking health information
– Improving direct patient-physician interaction
– Minimizing response time in medical emergencies
– Monitoring patients through implementing "smart beds"
#3 Sky-high potential for the cloud computing
Cloud-based healthcare mobile app market is on the rise as hospital administrators, physicians and patients demand cost efficiency, access to information and security. As a result, healthcare mobile development companies are increasingly growing to meet the needs. They are here to help to migrate applications, storage and other infrastructure components to public and private clouds.
The cloud has also become an important tool in healthcare industry for better collaboration, better and safe storage, information transformation for informed decisions and medical research improvement.
#4 The high cost of Ransomware
Ransomware, a type of malware, is on the rise and healthcare organizations must pay a certain amount of money. One of the biggest attacks was actually on a hospital system in the UK, where hundreds of computers stored tons of documents on patient's information and they are all lost. And although the organization has paid the demanded fee, it is not sure that the data will be made accessible again. Thus, healthcare mobile app companies need to be careful to protect their clients from the massive Ransomware attack.
To know more about Ransomware, enjoy watch!
#5 Population health management and Big Data
Everyone is talking about Big Data when it becomes more and more vital that the future of healthcare is data-driven. Big Data analytics have been used to craft a population health program:
– Medical algorithms to help diagnose, identify risks and alert clinicians to deterioration in patients sooner
– Geographic information systems (GIS) software to assess risk based on geography
– Interoperability to support communication, collaboration and ability to access comprehensive patient records
#6 Long-term advantages for long-term care
A growing number of healthcare providers are starting to see the benefits of long-term care (LTC) which refers to the help that people with chronic illnesses or various conditions over an extended period of time. Telemedicine offers a cost-effective way to provide timely services to improve the quality of care for LTC patients.
#7 The pros and cons of secure messaging
Secure messaging plays a vital role in communicating with patients on relevant health information. There is a fact that:
In addition, using secure messaging can tackle health issues, address patient questions to contribute to patient satisfactiton with care.
Contact us via: 
Phone: +84 24 3202 9222

Hotline: +1 408 663 8600 (US); +612 8006 1349 (AUS); +84 32 675 2886 (VN)

Email: contact@savvycomsoftware.com

Visit us at our website!
Last time I was surprised when the word "Flow" can be used to emphasize the culture of happiness and well-being in business, specifically in Savvycom. Savvycom has been named as one of the top companies to provide a mobile app, tools for healthcare industry multiple times, and after being an employee in here, flow is certainly one of the keys to our success.
Although a lot of work tasks are provided, the happiness and work satisfaction still exist among company's employees. Each of them loves what they do and being given the chances to actually do what they love. At the end of the day, under employees' perspective, Savvycom is the workplace of happy people.
So, how can we achieve flow in business? The infographic below will demonstrate it:

To be continued…
Contact us via: 
Phone: +84 24 3202 9222

Hotline: +1 408 663 8600 (US); +612 8006 1349 (AUS); +84 32 675 2886 (VN)

Email: contact@savvycomsoftware.com

Visit us at our website!
Healthcare apps always make potential changes and transitions that will have a huge impact on the environment of healthcare providers all over the world. With an eye on quality, cost, and patient and member satisfaction, provider executives need to focus on not only delivering high-quality patient care but also seeking new solutions to lower costs.
Successfully, three key trends for healthcare apps are emerging to help them go over the challenges: consolidation, standardization, and managing health.
Trend #1: Consolidation
Integrated Delivery Networks (IDNs), a formal system of providers and sites of care, is an instance of the creation of larger affiliated entities. There are two main reasons for consolidation: the changes of reimbursement models and the rapidly growing healthcare key sector in emerging markets.
There is a significant increase in mergers and acquisitions, and the consolidation trend will maintaining a fast pace in future years.
This leads to the creation of large healthcare networks that offers competitive advantages as well as cost savings resulting from economies of scale. Foreign and domestic investors, as well as hospital operators, are also bringing successful models to emerging markets such as Indian and China due to their highly growing healthcare apps industry.
Trend #2: Standardization
The standardization trend can help drive common processes, reduce unintended variability, and ensure consistency in results. Two key points for staying competitive are addressing fewer staff members and reducing operational inefficiencies.
Addressing staff shortages can be managed by increasing workforce productivity and optimizing employee satisfaction. For instance, enables doctors and nurses to spend less time on administrative tasks. Using data analytics will help find and avoid inefficiencies. As a result, reducing lag time between patient treatment steps has improved patient satisfaction and hospital costs.
Trend #3: Managing Health
The need to lower costs has motivated population health management. It involves the stratification of patients into well-defined risk groups and the creation of differential care strategies based on the group's needs. This aims to prevent people from becoming ill in the first place.
The transition to a value-based healthcare system requires IT infrastructure as well as the close collaboration with different stakeholders such as providers, payers, and patients.
The unprecedented speed of technological change has transformed the healthcare industry. Building for healthcare apps for mobile helps users control their health and improve the development of health economics.
Now healthcare providers can partner with a range of healthcare app developers to turn their health app idea into a reality. Mobile healthcare apps are increasingly becoming popular than ever before. A wide range of healthcare apps is currently offered for users to be purchased and downloaded from app stores.
IT specialists are improving and developing various benefits of health apps such as helping bring patients and physicians together, telemedicine, etc. For instance, telemedicine is the use of telecommunication and information technology to provide clinical health care at a distance. It has been used to provide a platform for follow-up appointments, consult over test results, obtain medication refills, after-hours care, or doctor-to-doctor communication. By serving patients' favour, healthcare apps will possibly change the future of healthcare.
Contact us via: 
Phone: +84 24 3202 9222

Hotline: +1 408 663 8600 (US); +612 8006 1349 (AUS); +84 32 675 2886 (VN)

Email: contact@savvycomsoftware.com
Regardless some 'able to manage' risks that are caused by using mobile apps in healthcare such as sorts of potential hacking, personal privacy issues with medical apps and diminished aspect of human touch in the administration of medicine and longstanding patient-doctor relationship. The fact that Mobile apps are the future of healthcare not able to deny.
[Previous Part: Future of Healthcare with Supports of Mobile Apps (Part 1)]
Here is the good that medical apps can do and have done for healthcare industry, specifically directly on patients and doctors.

Contact us and read more at: