On-Demand Food Delivery App Development Services: Features & Costs
Food delivery is something most of us can't live without. With the current fast-paced lifestyle, it seems much easier to order foods and have them at home rather than outside. The demand for food delivery app development like UberEats, Grubhub, Grab (Southeast Asia) has gotten even more popular since last year. Because people aren't allowed to eat in restaurants and diners due to lockdown and regulations.
Suppose you are one of the brave and optimistic tech food entrepreneurs who are considering developing an app like Grubhub or UberEats. In this case, you need to know UberEat's business model and simple steps to build as well as the expected budget for such an app.
Let's see how food delivery marketplaces similar to UberEats operate and how much it will cost you to involve in an on-demand food delivery app development.
1. Why Invest in Food Delivery Mobile App Development?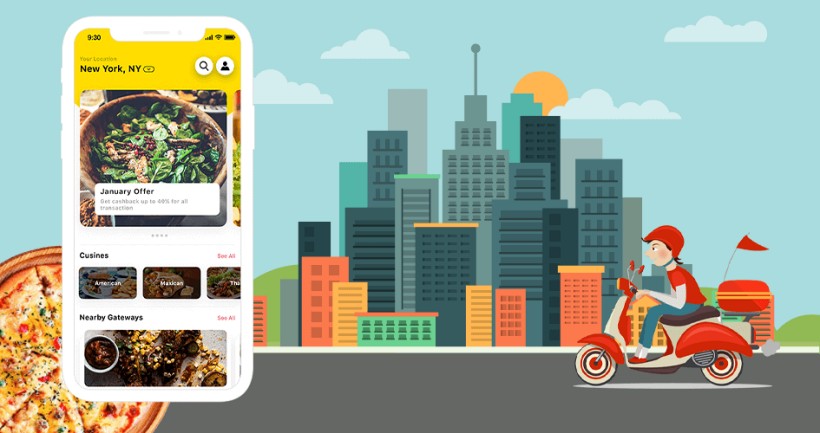 Nowadays, people don't have time to go to restaurants. Yet, the food delivery industry is booming. Because they have developed apps that deliver food right at the customer's doorstep. People enjoy delicious meals in the comfort of their homes, without having to dress up and go to restaurants.
Restaurants that do not provide online food delivery would lose more than 70% of their clients by 2020.

According to Statista, in 2021, revenue in the Online Food Delivery segment amounts to US$151,526 million.
This is expected to show a growth rate of 9.9% per year, resulting in a market volume of US$182,327m by 2024.
Of the total online food delivery revenue, the Platform-to-Consumer Delivery segment has the largest part with a market volume of US$79,608 million in 2019. This is expected to increase to US$96,864 million by 2024.
The Restaurant-to-Consumer Delivery segment amounts to US$71,918 million in 2021, expected to increase to US$85,463 million by 2024.
As a result, investing in a meal ordering app will provide you with a sizeable prospective consumer base.
---
2. How Does On-Demand Food Delivery App Work?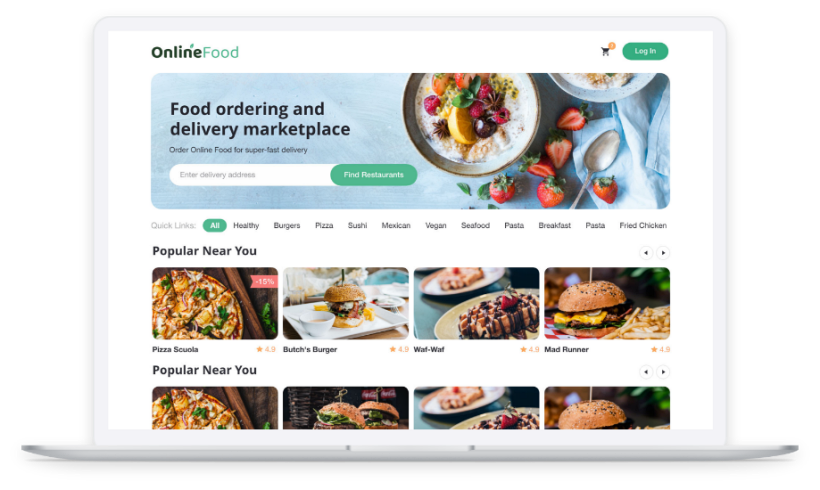 It is critical for you to understand that there is not just one app; instead, there are 03 food delivery applications, each with its own set of functions and features. But to sum it up, they are all designed to make the food delivery experience as simple as possible.
The Customer App: The customer app is the one that your customers will install. This app should be easy to use and allow users to compare different restaurants and offers.
The customer logs in and adds a delivery address to their profile.

App users look through the app's meal menu.

The user places an order after selecting their chosen food.

Once the order is validated, the user makes the final payment.

The user can monitor the delivery, time, and position.

The user may select to rate the food and service after receiving the last order.
The Restaurant App/Admin Panel: With the help of the admin panel, a restaurant owner controls and manages delivery orders using this web-based platform.
On the app, the restaurant lists the food and menu, as well as the costs.

They receive an order and either accept or reject it. Upon confirmation, the restaurant assigns employees to prepare the order.

The restaurant observes neighboring delivery boys while preparing the food and assigns the food to delivery.

The restaurant can also view a list of completed deliveries.

Finally, pay the delivery man and oversee activities.
The Delivery Driver App: This app is used by delivery personnel to manage order pick-up and drop-off.
The delivery driver will create a profile on the app with all of his information.

The driver receives an order and decides whether to accept or reject it based on their convenience.

When he accepts the orders, he can see the details of the delivery tasks.

They will traverse the map, and the app will offer routes to deliver the order to an exact spot.

Deliver the order and collect tips

On the app, check the box next to 'complete order.'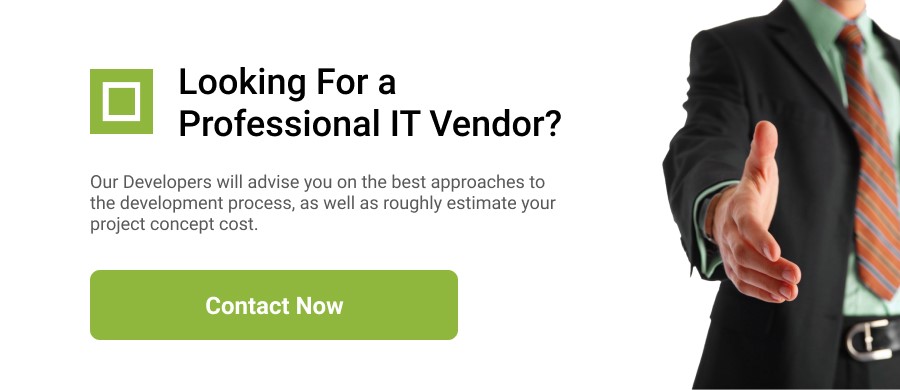 3. Key Features of Food Delivery Apps Development
The app's essential feature lists differ depending on the user role. The following sections introduce the feature lists for the customer app, restaurant app, and courier app.
3.1. The Customer App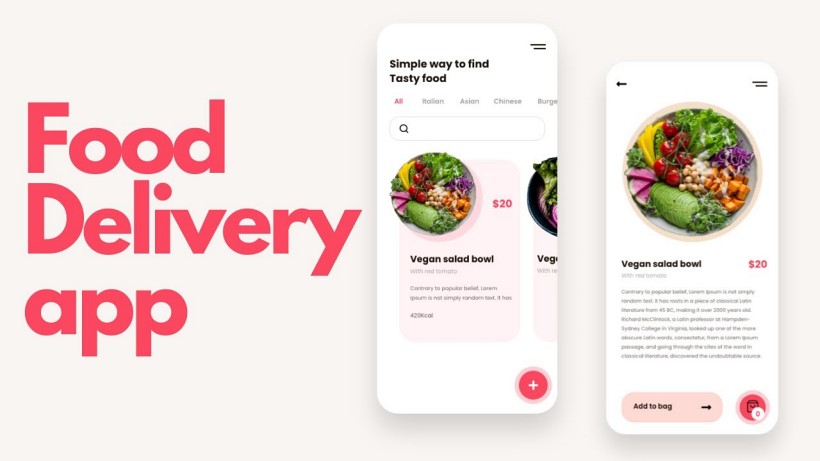 Consumers tend to dine at home and wish to have the same food quality as they do in a restaurant. As a result, the app should offer as many nearby food outlets as possible.
User Registration

Option to register on the App or login through Facebook making it an easy entry to the App.

Select Restaurant

Choose restaurants based on location, cuisine choices, timings and more from an exhaustive listing.

Order Tracking

Let customers track orders real-time and notifications to keep them informed about their order status.

Multiple Payment Options

Customers can pay in the mode they choose, from all the latest payment options available.

Takeaway Option

Option to place an order and pay and choose the date and time for offline takeaway so that your customers need not wait.

Discounts and Offers

Numerous discounts and offers can be built in for the customers to always get the best deals and recurring sales.

Manage Profile

Manage profiles, addresses, payment details, notification settings for a better user experience.

List Categories

Allow customers to select from categories of restaurants, based on ratings and other factors.

Re-order

Using order history, customers easily and swiftly re-order, without having to re-upload preferences.

Schedule Delivery

Allow customers the liberty to select delivery times based on their own convenience.

Reviews and Rating

Based on service, pricing, quality and other factors, customers can leave reviews and ratings.

Help & support

Customers know you are always available in case they need any assistance, anytime, anywhere.
---
---
3.2. The Driver App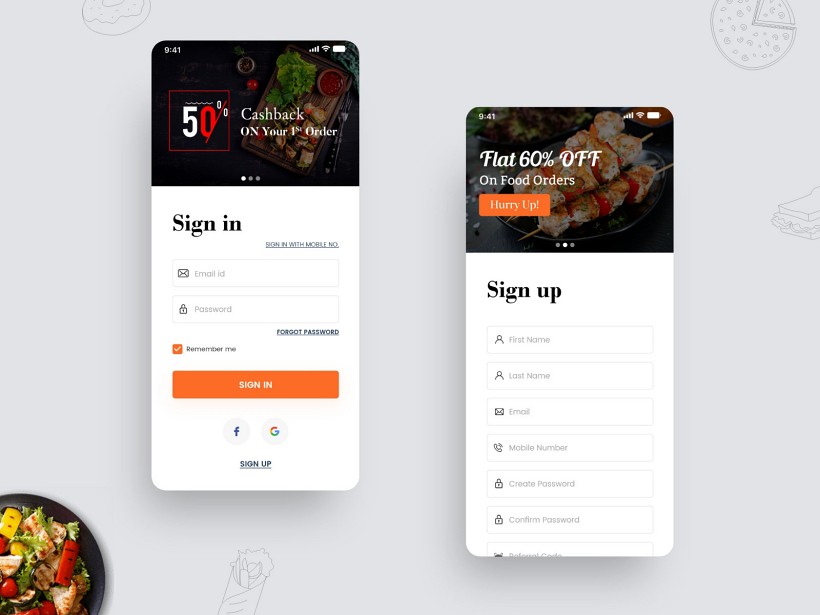 The goal of the delivery person app is to increase the number of delivery requests. It entails making it simple for couriers to gain access to cross-interface capabilities. The apps for independent couriers should make it easy to follow orders, choose those that are close, and ensure the shortest delivery and instant payment processing.
Registration

A delivery person should be easily able to register himself

Manage Deliveries

Manage multiple deliveries using the app.

Delivery Route

View delivery route directly from the app.

Notifications

Receive push notifications when new orders arrive.

Manage Orders

Accept or Reject new Orders.

Status update

Customers & Admin can track drivers in Real time.

In-app Chat

A driver app should have an in-app chat option so that he could contact the customer directly.

Earning reports

This feature simply allows the driver to see how much he has made in a specific time period.
---
3.3. The Restaurant App & Admin panel
The admin app introduces the authorized workers of the restaurant or food delivery business. Its scope of functions indicates that it accepts customer orders, dispatches orders, processes payments, tracks orders, and builds logistics.
Choosing this business strategy means that the restaurant has complete control over the process, from updating restaurant information to monitoring feedback channels.
Manage Products

Classify and manage updated listings of cuisines to run the platform to have complete control and operate smoothly.

Managing Restaurant

Manage the restaurant vendors by updating their area of service and other features for seamless operations.

Menu Management

Collect menu listings from partner restaurants and showcase them best for ordering.

Category Management

Classify restaurants based on cuisine, pricing, delivery and offers to optimize business.

Manage Orders

Get actionable analytics for every order placed and processed, and stay on top of the system.

Manage Customers

Learn details of customers, the cuisine and restaurants they prefer and the orders they place to be updated about the vendors performance.

Handle Payments

Manage the payment channels integrated in the backend.

Notification Management

Communicate with customers and partners with text messages, emails and app notifications.

Payment & commissions

Control commission rates with partnering restaurants and effect payments as scheduled.

Reports

Grow by making informed and data-backed decisions with the help of comprehensive reports.

Promos

Let restaurants run great deals and promotions or announce food fests to serve more customers.

Help & support

Support services to provide all the information to the user when they are unable to proceed further on order placement. It can be through real time chat or FAQ's.
---
4. How Do Food Delivery App Generate Revenue?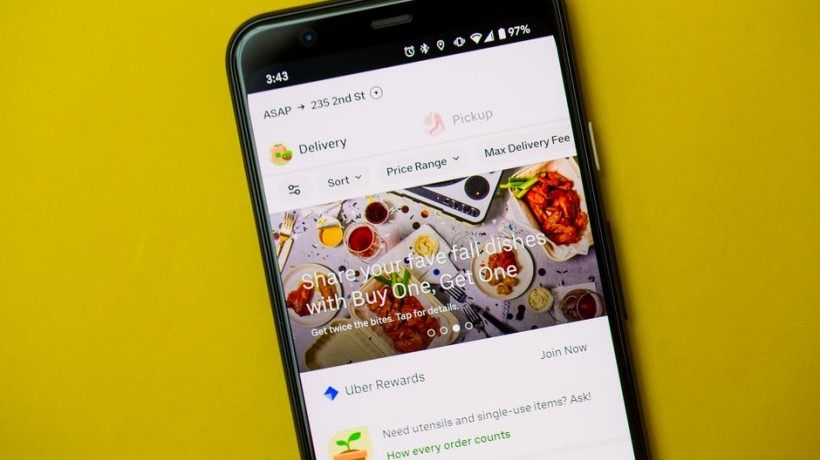 Food delivery applications can generate revenue in a variety of ways. In particular, you can profit financially from:
Setting fixed commission rates
Engaging in restaurant promotion
Charging delivery fee.
To make this clear, we have included several money-making methods that UberEats is currently using:
Depending on the distance between clients and restaurants, delivery fees range from $2 to $8 per order.

Each order accepted through UberEats incurs a service fee ranging from 15% to 40%.

Promotion is when a partner restaurant pays to be ranked first in a search, increasing their visibility to customers.
5. How Much Does It Cost to Develop an On-demand Food Delivery App?
Deliverables
Estimated Man Hours
Development
Graphics Design
QC/Testing
Project Management
TOTAL
1. Native iOS (iPhone) Application for Customers
162
26
23
16
228
2. Native Android (Smartphone) Application for Customers
162
26
23
16
228
3. Native iOS (iPhone) Application for Delivery Provider
104
14
15
10
143
4. Native Android (Smartphone) Application for Delivery providers
104
14
15
10
143
5. Web Application for 'Store owners'
161
20
23
16
206
6. Back End & Web Services Development
174
–
25
17
216
---
The cost of labor is a critical issue that heavily influences development costs. Labor costs vary between countries and areas. For example, developers in the United States and the United Kingdom often charge between $70 and $250 per hour. Rates for Eastern European developers range from $50 to $170 per hour.
However, this hourly pricing is highly reasonable in Vietnam, where seasoned mobile app developers may be found for as little as $20 to $50 per hour. Thus, in terms of labor costs, Vietnam is unquestionably the most viable option.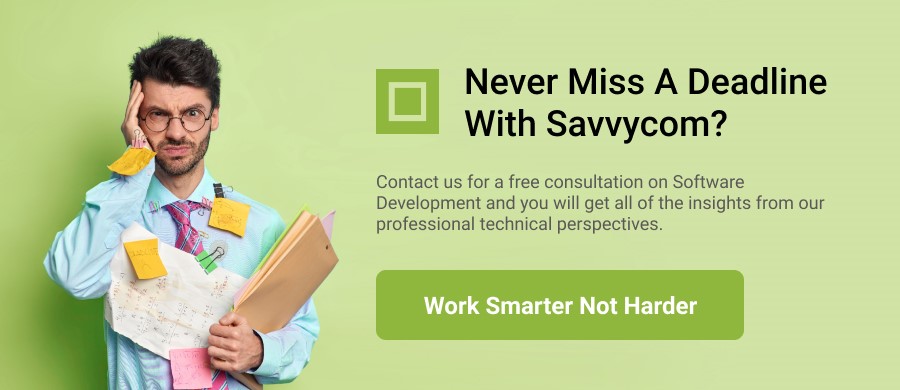 6. Conclusion
Meal delivery services are changing rapidly, which is expanding the market for food delivery apps. Food delivery apps provide various chances for restaurants, consumers, and courier services while engaging customers in Europe, the Americas, Asia, and the Middle East.
With the growing number of delivery players, home cooking is losing ground, and an increasing number of consumers prefer the concept of contacting a local restaurant via a meal delivery app. Our business offers unique solutions for food delivery app development to improve and enhance the client experience.
Looking To Find A Trusted Tech Partner?
Tech Consulting, End-to-End Product Development, Cloud & DevOps Service! Since 2009, Savvycom has been harnessing digital technologies for the benefit of businesses, mid and large enterprises, and startups across the variety of industries. We can help you to build high-quality software solutions and products as well as deliver a wide range of related professional services.
Savvycom is right where you need. Contact us now for further consultation:
Phone: +84 24 3202 9222
Hotline: +1 408 663 8600 (US); +612 8006 1349 (AUS); +84 32 675 2886 (VN)
Email: [email protected]