Mobility-as-a-Service (MaaS) is a type of service that enables users to plan, book, and pay for multiple types of mobility services through a joint digital channel. The concept describes a shift away from personally-owned modes of transportation and towards mobility provided as a service. Nowadays, when have taxi app development have begun to surpass traditional taxi services? People have started to shift from personally-owned transportation modes toward mobility solutions as a service (MaaS).
That is why online cab booking software is in high demand nowadays. Statista predicts a 2.5 percent increase in taxi app users and a 60 percent increase in ride-hailing segment revenue in 2021. This article will show you how proper taxi app development is done and give you a brief idea of how much it costs to develop a taxi app.
1. Taxi App Development Best Practices
Given the fierce competition in the ride-hailing industry, it's understandable to look up to its influential leaders while considering how to build a taxi app. Since Uber, Lyft, and Grab are at the top of the taxi industry, they are worth investigating.
1.1. Uber
UberCab, which Garrett Camp established in 2009, is the forerunner of this ride-hailing service. Uber is now available in 630 cities and is still growing. The acquisition of related services is one of the ways this growth is taking place. Uber paid $3.1 billion to buy Careem, a Middle Eastern taxi booking app, in 2019.
There are many categories in the service to meet the needs of different users and price ranges. Uber Pool, Uber X, Uber Go, Uber Black, and others are just a few of the options. Uber is also looking for new markets to join. The organization has recently begun experimenting with parcel and food distribution like "Uber Fresh" and "Uber Eats"
Uber has evolved, and the costs associated with its development are difficult to quantify. According to NextWeb, based on Uber's early funding rounds, the cost of an Uber app, which includes a taxi driver app and a rider app, would be between $1M and $1.5M.
The creation of the Uber taxi app cost a lot of money.The initial investments totaled several million dollars from nine investors. Consider this: Uber Technologies has raised more than $22 billion in funding to create its taxi booking app in the last nine years.
1.2. Lyft
The Lyft app was released in 2012, shortly after Uber. It started as Zimride, a long-distance ridesharing service that connects drivers and passengers via Facebook.
With a presence in more than 200 cities around the United States, the Lyft taxi booking service is now considered a direct Uber competitor. Lyft's distinguishing feature is its ranking system, which ensures that only the best drivers are retained. In addition, the Lyft taxi app has $1 million in liability insurance. Apart from that, Lyft is thought to be less expensive than Uber; you should expect to pay about $12 versus $16 for Uber.
1.3. Curb
Curb is another taxi booking service based in the United States, with a pool of over 50,000 taxis and a few hired cars spread across 65 US cities. During the ride-booking process, passengers have three options: "ride now," "ride later," and "pair and pay."
The most significant difference between the Uber app and the Curb app is that the Curb app does not have the aggressive surge pricing that Uber has been chastised for. Surge pricing refers to adjusting the price in response to demand at a particular moment. As a result, the Curb ride fare is lower, and the taxi app provides a more environmentally friendly service. In addition to the trip fee, passengers are paid a $1.95 commission.
1.4. Grab
Grab is a popular taxi booking app in Southeast Asia, with Singapore, the Philippines, Malaysia, Indonesia, Thailand, and Vietnam. This taxi app offers a variety of travel choices and payment options (a card, cash, Grab credits). GrabTaxi, GrabShare, GrabHitch, GrabBike, or GrabFamily are the mobility options available to passengers. Additionally, Grab also provided nummerous services for food and item deliveries which is extremely popular among restaurants and retail sellers.
1.5. Gett
This taxi booking service is available in over 100 cities throughout the United States and Europe. The ability to book your trip two weeks in advance and the availability of 24/7 passenger service are two of the Gett app's competitive advantages. The Gett app does not have surge pricing, and each trip only costs a 10% commission fee. The Volkswagen Group is said to have invested $300 million in the service's launch in Europe.
The majority of the taxi app solutions listed above work in a similar way. The following is how it works:
1. The passenger requests a ride by providing the required trip details (e.g. pick-up and drop-off locations)
2. The trip fare is measured ahead of time using data from the system's back end.
3. The passenger checks the trip's specifics and agrees to the fare.
4. A nearby driver is paired with the passenger.
5. The driver is notified about the trip.
6. The driver examines the trip specifics and decides whether to accept or deny them.
7. The passenger is greeted by the driver, who then transports them to their destination.
8. The service is paid for automatically using a linked credit card or cash.
9. The device prompts the driver and passenger to rate each other after the trip is done.
---
2. Features & Monetization for Taxi App Development
For starters, in taxi app growth, creating a native app is the recommended approach. This enables developing a custom app for each operating system, ensuring improved performance, speed, security, and access to built-in smartphone features such as geolocation and maps. A traditional taxi app solution includes three distinct but interconnected components: a driver app, a passenger app, and an admin panel for business operations management.
2.1. Basic & Advanced Features for a successful Taxi App
We have compiled a detailed table of both basic and advanced features that you should consider during your taxi app development.
| Passenger App Features | Driver App Features | Admin Panel Functionality |
| --- | --- | --- |
| Registration | Registration | Secure login |
| Profile | Driver profile and status | Locations and fare management |
| Taxi booking | Trip alerts and information | Driver and passenger management |
| Fare calculation | Receive and track earnings | Booking management |
| Driver tracking | Navigation and route optimization | Vehicle management |
| Payment | Driver delivery reports | Review driver's orders and payoffs |
| Push notifications | Push notifications | Check ratings and reviews |
| Messaging | Messaging | Notification management |
| Driver rating and review | Passenger rating and review | System content management and FAQ |
| Travel history | Booking cancelation | Driver and user support |
| Customer support (SOS button) | Driver destinations | Integration with Google Analytics |
| Passenger App Features (Advanced) | Driver App Features (Advanced) | Admin Panel Functionality (Advanced) |
| Pickup location | Quest earnings | Manage dispatchers |
| Ride cancellation | Waiting time | Dispatcher panel |
| Split payment | Heat maps | Manage refunds |
| Interactive map | Forward dispatch | Promotion and discount management |
| Future ride | | SMS alert settings for specific trips |
| Book for someone else | | Future ride settings |
| Favorite locations | | Country and currency settings |
| Gamification, discounts, referral rewards | | Heat map |
| Voice recognition | | Surge pricing |
| Waiting list | | Flat pricing |
| Hidden passenger phone number | | |
---
2.2. Monetization of Taxi App
You want to monetize your app while you're working on it. There are various ways to earn money from mobile apps, but they differ depending on the type of app and its features. Let's take a look at the monetization possibilities for ride-hailing applications.
a/ Commission from the trips
Profits from the trips. This is a self-evident option. It's all about the taxi industry as a whole rather than the app's monetization. It means that the business owners receive a certain percentage of the driver's earnings.
The passengers pay a little more than they would without the commission percentage, but the drivers' compensation can be structured differently. A driver may be delivered the full fare for a ride and then return a portion of the money to the company, or he may be paid the net income all at once.
As an example, suppose there's a driver balance option in an app. In the first example, if a customer pays $10 for a drive, the entire $10 goes to his bank, and at the end of a set time, he returns a certain percentage of it, leaving $9 on balance. When only $9 is on balance at first, the second option is available.
b/ Driver's fees for using the app
Payments may be a specific percentage or a fixed amount, depending on the application. Depending on the company's policies, a driver normally pays it once a week or once a month.
c/ Cancellation fees
This revenue is typically generated by the passenger, but some apps will choose to provide this feature for the driver. If a passenger or a driver refuses to take or offer a ride, money should be deducted from their account in all cases.
d/ Advertising
It's one of the most popular ways to make money off tech. In the case of mobile applications, it is much simpler to incorporate. A product owner places ads in an app and charges a cost-per-click or cost-per-impression commission. However, you must exercise caution when using this technique. Consider where in-app advertisements are placed, how many there are, and how relevant they are to the app's content.
e/ Subscription for additional services
You will monetize premium deals if you can think about them. Make it a revenue source if you can do something that your rivals can't.
Of course, not all distinguishing features should be charged, so people who choose the standard subscription over the premium subscription would find the taxi app identical. You might also think of using a freemium model. It allows users to try out some of the additional features before deciding whether or not to pay for them.
When it comes to premium features for your cab-hailing app, use your imagination and try to imagine what passengers may want and be willing to pay for. Because of the constant furry, your audience might find features that save them valuable time—for instance, a subscription for some of the trips they take frequently. You could also have secret phone numbers, super-fast taxi delivery, and other services.
3. Taxi App Development Process
Before we get into the cost of taxi app growth, it's essential to understand how the app software is made. The procedure is divided into a few global stages, which are as follows:
Discovery & Market Research phase
Development – includes testing and deployment processes
Maintenance and Support
Marketing and Promotion (Digital Marketing & SEO Services)
3.1. Discovery Phase
Though it may not seem so, the discovery stage is just as critical as the others. Some people believe it is not worth investing money in, but it ultimately saves many lives.
During the discovery process, a customer and a service provider collaborate to create a shared understanding of a potential app and specific guidelines. Business analysts, a project manager, a product owner, and designers are all actively working at this stage.
During the discovery stage, the designers' goal is to imagine what other team members explain verbally, and during production, they design the entire cab booking app. They create graphs, maps, wireframes, and mockups as needed.
3.2. Development Phase
The software goes through the same stages regardless of the SDLC model, but some methodologies are more versatile than others. Consider the term "agile." It has proven to be a reliable and trustworthy approach. The customer relationship is its primary emphasis. Agile provides for deviations from the original plan to meet the needs of the client. Unlike the Waterfall model, for example, Agile allows specialists to improve the app's layout in the middle of production.
During the development process, a taxi app development company sends out a trial version of the app to various platforms to see how it works. As a client, you will check it out and let the development team know if anything is to your liking. If that's the case, they'll publish the final version on the AppStore, and support, maintenance, and updates will begin.
3.3. Support, Maintenance, and Updates
This stage necessitates the least amount of customer participation. During the assistance, repair, and upgrade phases, the service provider's team is in charge of everything. It begins soon after the product is launched and continues for years. Our experts will update a taxi app on a regular basis, fixing glitches when they arise and improving it.
4. Taxi App Development Cost & Timeline
The production team is the first and most significant price shaping element. The experts who will make up your team will be determined by the project's details. Developer wages are not the only factor that goes into determining the final price, but they are a significant one. The following is a list of the basic team members:
Business analyst
Project manager
UX/UI designers
Back and frontend developers
QA specialists
During the pre-development stage, the project's timetable is estimated. When specialists have gathered all of the criteria, they will call the anticipated period. It is dependent on the app's features. We can only make an educated guess at the time frame because we don't know anything.
A driver's app would most likely take three months to create, two months for a passenger app, and one month for the dispatch panel. With these figures, you can estimate how much money would be spent on wages. Learn more about Savvycom IT Outsourcing Costs!
Here at Savvycom, we'll offer the final estimated numbers to those who don't want to do some evaluating. Depending on whether you take a hybrid or a native approach, the price can vary. Let's look at the raw numbers now that we've discussed the benefits and drawbacks.
In case of native development:
An MVP with basic functionality would cost about $40k per platform
More complex app with advanced functionality – $100k-$150k per platform
In case of hybrid development:
An MVP with basic functionality – $45k
Taxi app with advanced functionality – $125k-$175k
5. Conclusion
Don't forget to think about the taxi-hailing service's potential. As previously stated, the world is embracing cheaper and more convenient mobility and transportation solutions. And with the future advancement in autonomous vehicles, eliminating the need for a driver, reducing running costs, and eliminating parking space issues. Tesla Inc. and General Motors are now working on self-driving cars as part of a collaboration with Lyft.
To summarize, taxi app development necessitates a significant financial and time commitment. It's critical to find competent and dependable taxi app developers. A software development team that is supportive and technologically forward-thinking should be the first pick.
Looking To Find A Trusted Tech Partner?
Tech Consulting, End-to-End Product Development, Cloud & DevOps Service! Since 2009, Savvycom has been harnessing digital technologies for the benefit of businesses, mid and large enterprises, and startups across the variety of industries. We can help you to build high-quality software solutions and products as well as deliver a wide range of related professional services.
Savvycom is right where you need. Contact us now for further consultation:
Phone: +84 24 3202 9222
Hotline: +1 408 663 8600 (US); +612 8006 1349 (AUS); +84 32 675 2886 (VN)
Email: contact@savvycomsoftware.com
Mobile app market is growing rapidly, going along with mounting competition. According to Statista, revenue in the Apps segment is projected to reach US$4,025m in 2021, which means an annual growth rate (CAGR 2021-2024) of 9.4%. These figures show us the importance of an excellent UI that can make interaction between users and brand smoother. Mobile App Design Ideas for UI/UX design of a mobile app is not limited to its visual. It needs to be more client-centric with high engaging content to reduce bounce rate and uplift conversion rate. 
In this article, we will provide you with interesting mobile app design tips and tricks, as well as update new UI/UX design trends to build a modern mobile app, regarding both look and feel.
1. Mobile App Design UI/UX Tips
To make a well designed app, there are a few tips you need to take into consideration. Below are the top 9 tips we have collected that you might want to put in your list.
App Navigation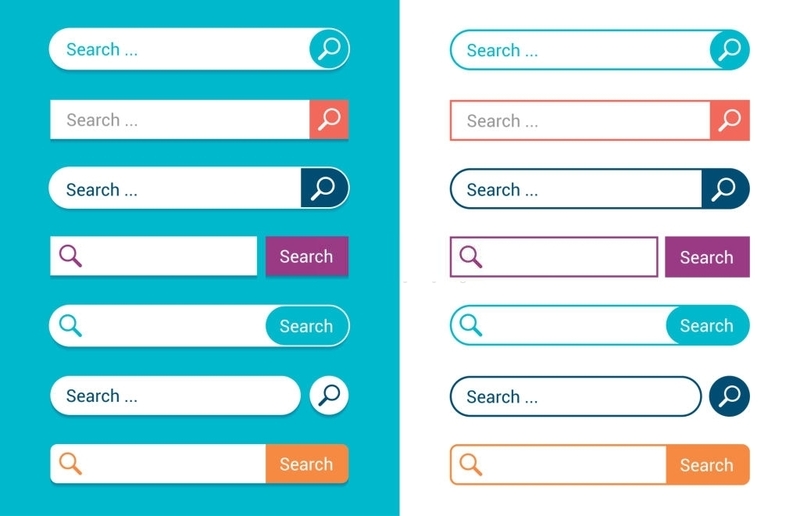 A user-friendly navigation bar makes a good first impression
App navigation is crucial for every mobile app design. It should be visible, intuitive and user-friendly. Navigation buttons should be colored contrasting with background and have enough visual weight. Every button must be interactive, clearly labeled and follow the same pattern across the app to ensure a smooth customer experience.
About the menu, categories should not overlap and are easy for users to understand the site's structure. Putting the navigation bar at the familiar locations and using the tab bar for iOS and Navigation Drawer for Android is highly recommended. 
Neatly design UI
Too many elements like texts, images, video, buttons on screen disperse the users' focus and decrease the efficiency. Try to keep the app interface minimal and simple, highlight the unique or frequently-used features. Focusing on one or two actions per screen shows the best customer experience result. This helps app owners to deliver the concise messages to the customers.
Besides, white space and color should be used wisely. White space is used for separating different sections while the colors attract the focus. However, using too many colors will confuse and annoy the user.
Readability
Mobile screen is much smaller compared to desktop's one. Hence, the design must be responsive to fit in the small screen. The content also should be brief, direct and visualized. Data and tables should be shown in various formats.
Also, fonts and colors of text need to be chosen carefully to keep the users' focus and increase the interactions. The important information can be highlighted to catch the attention. Do not use more than 3 fonts in an app and the font size should be above 16px.
It is essential to keep tracking (space for groups of letters) and kerning (space between pairs of letters) consistent. The users might find it difficult to read if the tracking and kerning is too far or too close.
Buttons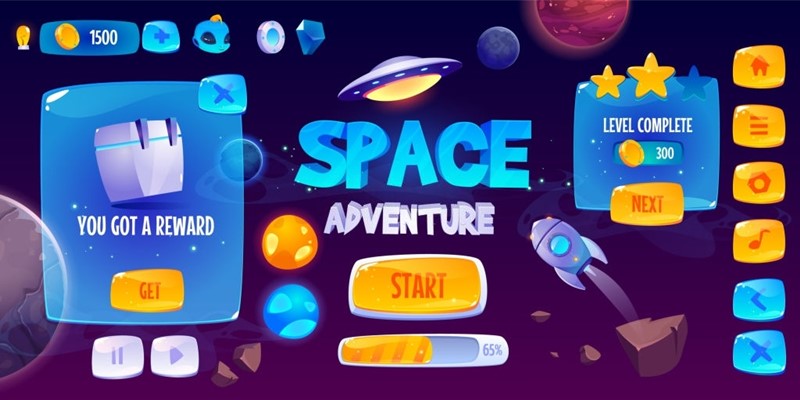 Simple buttons deliver clear messages
Simplifying button designs has been a trend. Do not make it too complicated as it takes time unnecessarily and returns the inequivalent result. A good button should be labeled clearly and placed in the discoverable locations. Here are a few button options that designer should consider for your apps:
Square or rounded corner buttons (rounded corners have been more trendy recently)

Ghost buttons

Floating buttons
Finger-friendly tap targets
Friendly finger tap targets are top priority when designing apps for mobile devices. The finger tap targets must be visible, big enough for the user to tap precisely. They easily get annoyed when tapping the wrong targets multiple times. This might be caused by too small and condensed targets.
A UI designer should keep in mind that the average human finger pad is 10 x 14mm, the average fingertip is 8-10mm, making 10mm x 10mm a good minimum touch target size. The gap between targets also needs to be big enough so users do not tap the wrong ones
Don't forget the thumb zone
Mobile phone size has become increasingly bigger, making holding it by one hand difficult. Hence, the designers need to pay more attention to the thumb zone where thumbs feel the most comfortable when interacting with the screen.
For example, try to avoid putting too many objects at the OW zone as it causes inconvenience for users when holding a phone with one hand. Instead, the frequently-used functions or buttons should be placed in the Natural zone.
Accessibility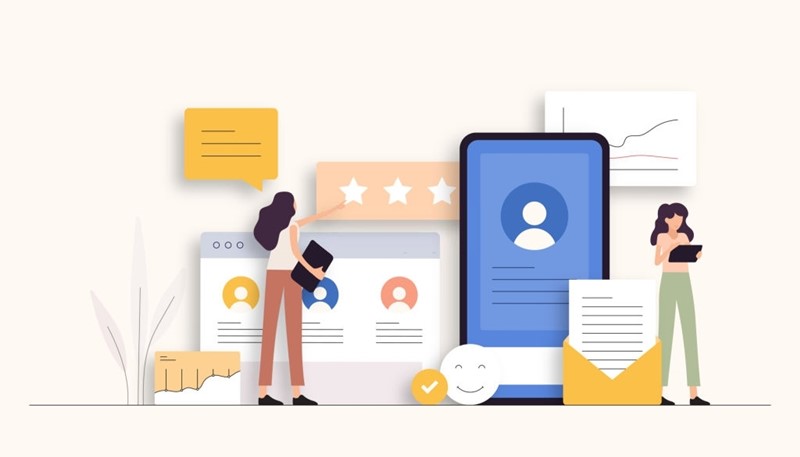 Apps should be designed to be accessible for everyone
A well-designed mobile app should be accessible, it means everyone can use the app without difficulty. Designers need to consider all kinds of users including the disabled, any type of impairments. For example, UI designs must be clear enough for color-blind users to have a smooth experience.
As mentioned, the color should be combined with high contrast as the high contrast backgrounds are easier on the eyes and can reduce eye strain and better for the users with low vision. Additionally, mobile apps should be provided in multi-language and the used language should be simple, clear and precise.
Never Miss A Deadline With Savvycom?
Contact us for a free consultation on Software Development and you will get all of the insights from our professional technical perspectives. Our Developers will advise you on the best approaches to the development process, as well as roughly estimate your project concept cost.
---
Reduce the number of user inputs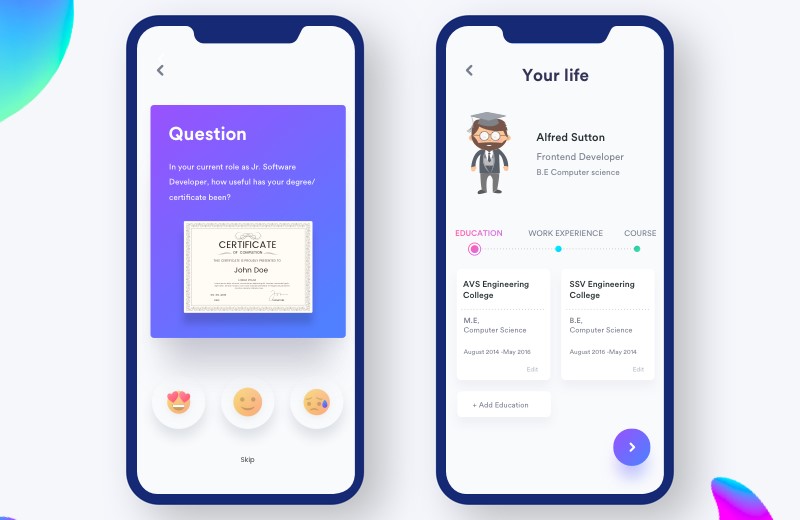 Mobile apps with few inputs are preferred
Businesses want users' information, developers want to enhance security by 2-step verification, constant login, all these actions require users' inputs. However, users need things to be done quickly and are reluctant to fill in information repeatedly.
The solutions for this might be a brief, direct and sweet form that can be done within less than a minute. Allowing users to save the info for the next inputs is also a great idea. The most important thing is ensuring the forms work well.
Make a great first impression
First impression is one of the factors keeping users continuing using your apps. If the users do not have a great first impression, your apps hardly have the second chance, nobody has time for a boring, unimpressive app. You can make a good impression by improving UI design and ensuring app running speed.
---
2. Top 10 Mobile App Design Ideas
In recent years, UI design is the most changing industry in the mobile app field. Here is a list of top ten mobile app design trends that will accelerate in 2021:
Tailor-made Personalization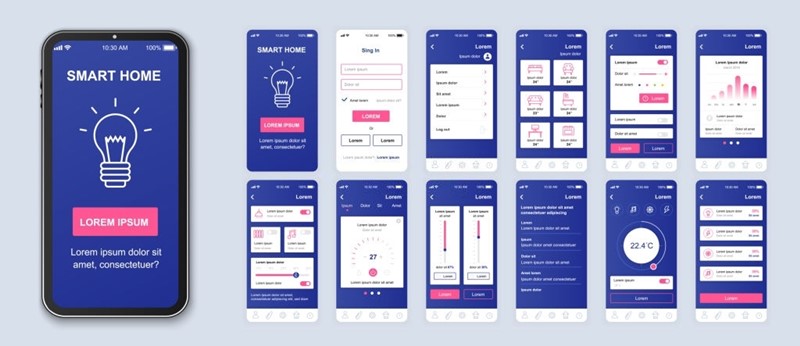 Tailor-made apps bring satisfying customer experience
There are over 3 million mobile apps existing on both the Google Play Store and Apple Store. Mobile app user expectation is all about end-to-end, customized user experience, especially in the context of COVID-19 when the demand for sharing screen and wallet becomes greater. 
To win this hyper-competition and gain user engagement, conversion, mobile app designers need to equip their app with strong personalization backed up by strong UI/UX. It is the time when UI meets AI to uplift CX. This mobile app design trend matters even more in such industries as e-commerce, entertainment, and news. For example, streaming mobile apps including Soundcloud and Youtube offer song or video recommendations based on historical user choices.
Seamless Experience throughout Devices
According to Statista, by 2020, each user will have access to an average of 6.58 connected devices. Users expect a non-disrupting flow when moving from one device to another.
Therefore, device-agnostic mobile app design, which aims to create seamless UX throughout different devices, is an essential approach. App designers need to imagine the whole journey of the app user instead of thinking computer or mobile categories only.
Design with Rounded Corners
Rounded corner is another mobile app design trend accelerated from modern mobile devices Both iOS and Android physical devices, such as iPhone 12 or Samsung Galaxy S21 Ultra, have rounded corners. These curved corners gradually get reflected in the UI design of mobile apps.
This mobile app design trend is not only aesthetically pleasing, but also has a positive impact on the user experience. These curves make it easier for the human eye to see and more quickly for users to input data and carry out transactions.
Dark Themes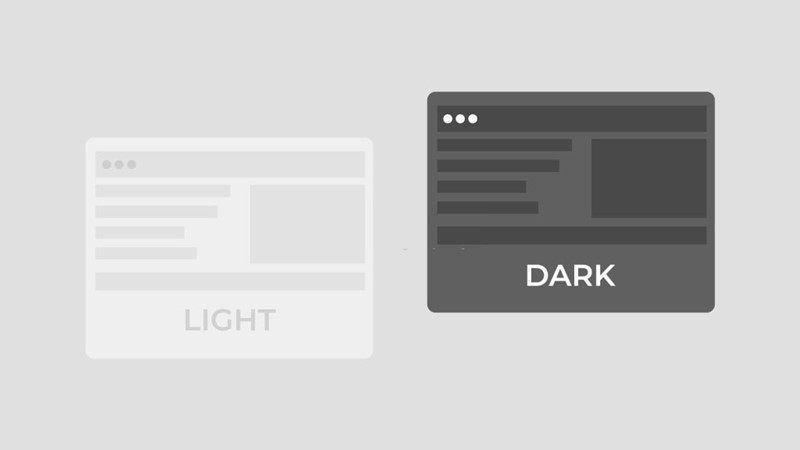 Dark theme has been a trend
A dark theme plays a role as a supplemental mode to the light theme, the default mode in other words. Dark themes change nearly the entire screen of UI to dark surfaces. 
This mobile app design trend helps to decrease the luminance emitted from the displays, yet still ensure minimum contrast ratios. Like the former app design trend, dark themes have other functionality rather than merely aesthetics. When changing to dark themes, mobile app users can reduce eye strain, adapt screen brightness to the current lighting environment, and save battery power.
---
Voice-powered Interfaces
Voice User Interfaces are everywhere now. Apple's Siri interface is an example of both voice and graphical user interfaces existing at once. Voice-powered mobile apps are facilitating our busy lifestyle in modern times to be easier, faster, and more convenient. 
However, the way users interact with voice interfaces is very different from how they interact with graphical ones. More than just using technology, users expect the ability to communicate with and talk to a real person. Hence, to meet user expectations, mobile app designers need to determine the key factors which make their voice interaction stand out from the rest, or otherwise user experience will end up very frustrating if things go wrong.
AR/VR
Statista predicts that the worldwide user base for AR and VR will reach 443 million by 2025, meaning that it is becoming increasingly important for UX mobile app designers to create amazing VR and AR experiences. 
Virtual reality and augmented reality technology enables app users to actualize what they see on digital displays in the real world. By providing app users with fresh and practical images in their daily routine, this mobile app design can create a holographic user experience that wow.
Password-less Login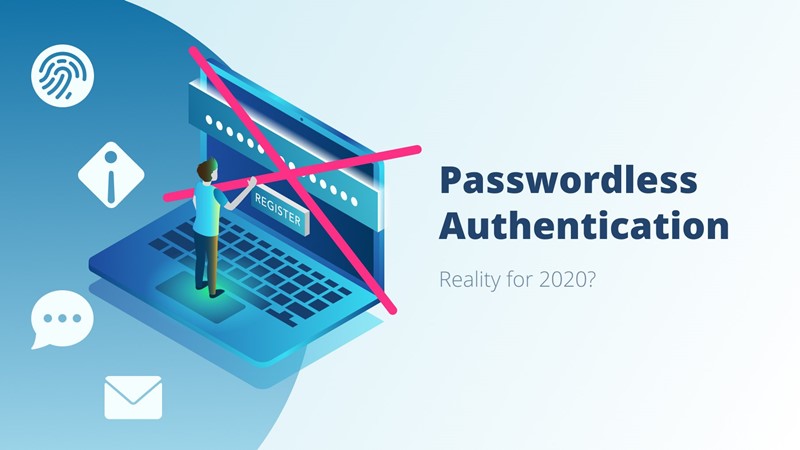 Password has been out of date in the modern era
According to Think With Google, users install and engage with an average of 35 apps on their smartphones. Failures to remember passwords of all mobile applications usually happen, disrupting user experience. Therefore, passwordless authentication is more preferred in mobile app design now.
Login by password is gradually replaced by facial or fingerprint recognition, also known as biometric recognition. Other less popular methods include sign-in links, pattern recognition, OTPs or one-time temporary passwords.
Build Your App The Professional Way With Savvycom?
Our team can help you with the development of your application. Contact us to get a free initial consultation regarding your project and its estimation in terms of cost, timeline, and needed technical talent.
---
Liquid Swipe and Buttonless Design
This mobile app design idea is also inspired by modern mobile design. It's been a long time since any of us use a mobile phone with a physical button. 
With screen space freed, mobile app designers can provide users with more information, all the attention is focused on the content. At the same time, gestures are used instead of any physical or even digital buttons.
Chatbots UI/UX Design
Data from Business Insider shows that people are using messenger apps more than they are using social networks. If mobile app designers want to build a marketing machinery on smartphones, they need to create an environment which can optimize user interaction.
Hence, the role of Chatbot UI design is beyond information provision. It is more about processing personal query, in every type of language variations- different language semantics, emotions, slangs, phrases, and text structures.
To improve Chatbots UX, mobile app design needs to be customized by a set of options that can reflect their brand personality the best, including avatars, response buttons, and welcome messages. 
Design for Disabled People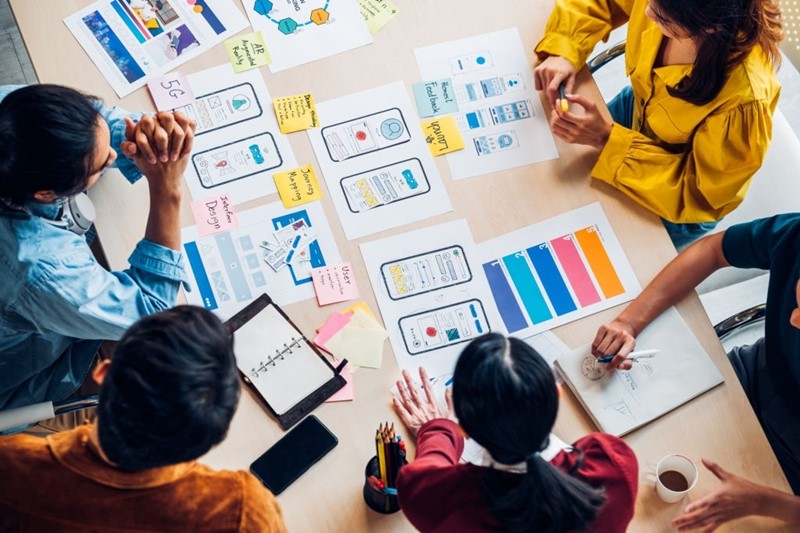 Disabled people should not be missed when design apps
More than 50% of all internet traffic in the world falls on mobile devices. The issue of access to information for people with limited physical abilities may have the same meaning as having absolutely no infrastructure for those people. It is impossible to become a complete member of society without the necessary access to information. There are many mobile app design ideas which will help designers optimize their accessibility in UX. 
A display for the blind can help them to hear UI elements by reading out loud and offering vibration feedback and acoustic signals. Accessibility-first UX mobile app design can also adopt transcripts in audio or video content, combination of colors with high contrast, voice input, and gesture recognition technologies.
---
3. Great Mobile App Design Inspiration From Savvycom
From all the mobile app design tips and trends above, we suggest a few apps to keep you inspired!
Kokkiri – Meditation App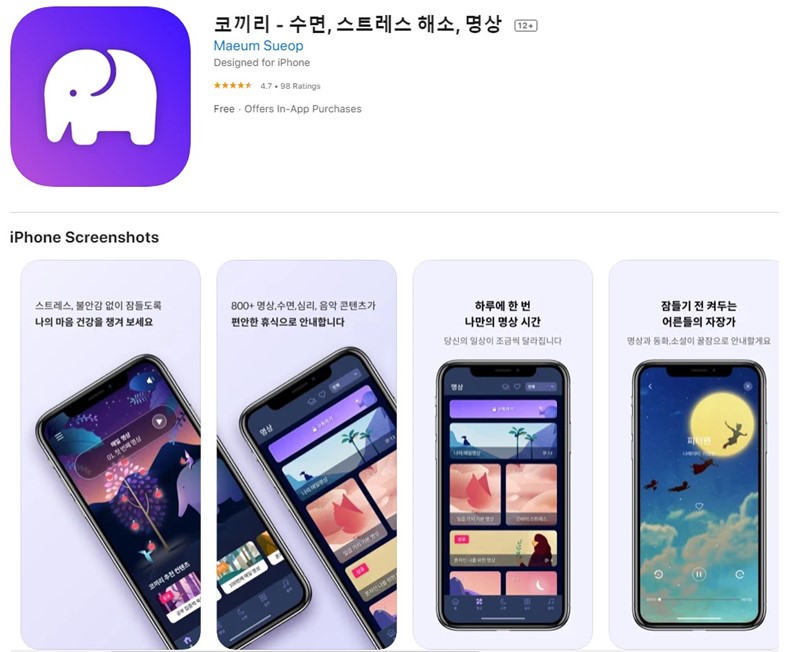 Kokkiri is a meditation and relaxation mobile application that provides relaxing sound recording and meditation/psychology classes for healing and relaxation of the mind.  In the app, users will be able to explore the schedule, lessons, and track records and move up to a higher mental level.
The app has an attractive interface with beautiful illustrations and logical app navigation. Users could download the app easily through Google Play and the Apple Store. It is also integrated with various social platforms such as Facebook, Naver or Line to give users a sense of selection and convenience.
Jio Health – Telemedicine App in Vietnam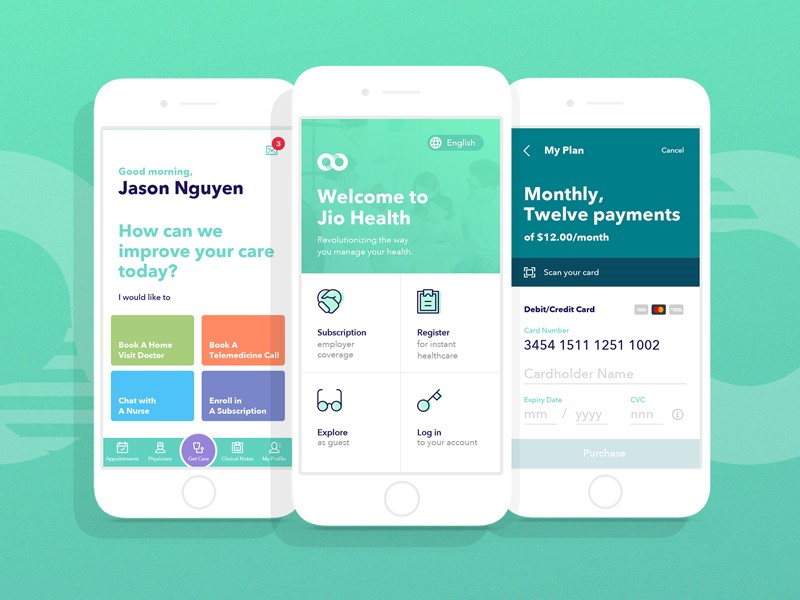 Among the uncertainties and challenges brought about by COVID-19, there are also a number of positive changes, such as the emergence of new technology that is helping people adopt a healthier lifestyle; from how they study and work to how they relax and consume entertainment.
Jio Health is your family's private clinic. With Tech support from Savvycom, Jio Health deliver quality, trusted healthcare to your family online, in the office and at home.
Wanna Train – Fitness & Social App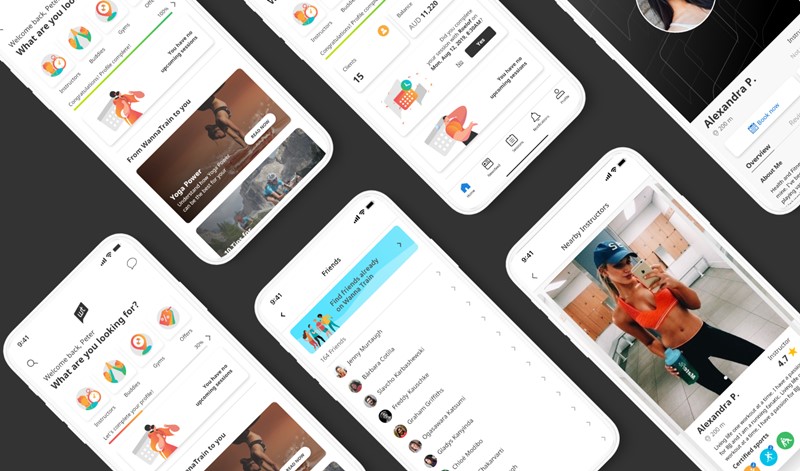 Connect with fellow gym members, friends and others nearby on Wanna Train Fitness Platform created by Savvycom. Whether you're looking to snap and share a photo, network on similar training techniques, or simply stay in touch with other passionate fitness enthusiasts, WT creates a unique ecosystem that is changing the way people make healthy connections.
Interested in starting your own App Development?
Invent, build, integrate, scale and upgrade your Software Development with Savvycom! Since 2009, Savvycom has been harnessing digital technologies for the benefit of businesses, mid and large enterprises, and startups across the variety of industries. We can help you to build high-quality software solutions and products as well as deliver a wide range of related professional services.
Savvycom is right where you need. Contact us now for further consultation:
Phone: +84 24 3202 9222
Hotline: +1 408 663 8600 (US); +612 8006 1349 (AUS); +84 32 675 2886 (VN)
Email: contact@savvycomsoftware.com
Because of COVID-19 distancing measures, classroom-based education has been going under an existential crisis with the interruption becoming indefinite in scope. Online Tutor App and homeschooling are being tossed as serious alternatives for face-to-face teaching. These past few months, even we have observed an exponential increase in queries for Online Tutor App Development. Yes, with our expertise, on-demand IT solutions are no challenge but it surprises us to an extent when we see the approach to such paradigm-defining projects being the same old "same old". 
If there is an educational sector that stands to benefit from the resurgning interest in online tutoring, then that is the K-12 cohort. Last year, the tutoring market associated with this sector was worth $600 million. It is projected from 2019 – 2023, tutoring for this section would expand at a rate of 23% CAGR. So here we are, at your service, presenting a step by step guide to develop a tutor app.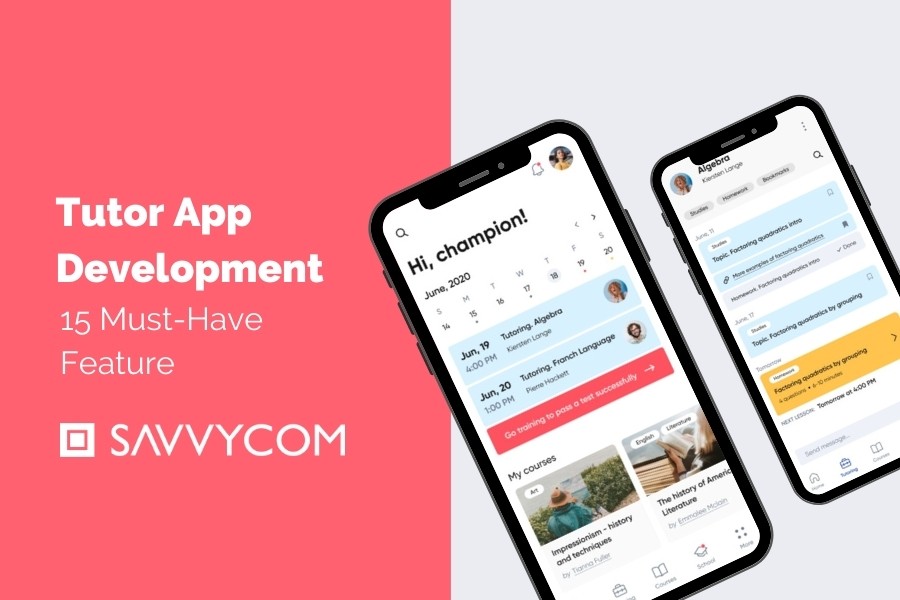 Tutor App Development Processes
Global mobile app revenues are expected to hit 581.9 billion in 2020. If you want even the thinnest slice of this pie the mobile application development must remain sleek from beginning to end. Whether it is a proprietary undertaking or involves a partnership with a tutor app development company, standard procedures must be followed. We'll keep it short as our focus remains on the features of tutor apps, which makes up the follow-up section.
Step 1: Research as much as you can
Create buyer personas, draw app usage patterns, and demarcate your ultimate customer demographics from the crowd only to discover the reality that could be totally different. You need someplace to start and the safe haven of your thoughts, the birthplace of your brainchild, you must do hard research on. 
Step 2: Wireframe your application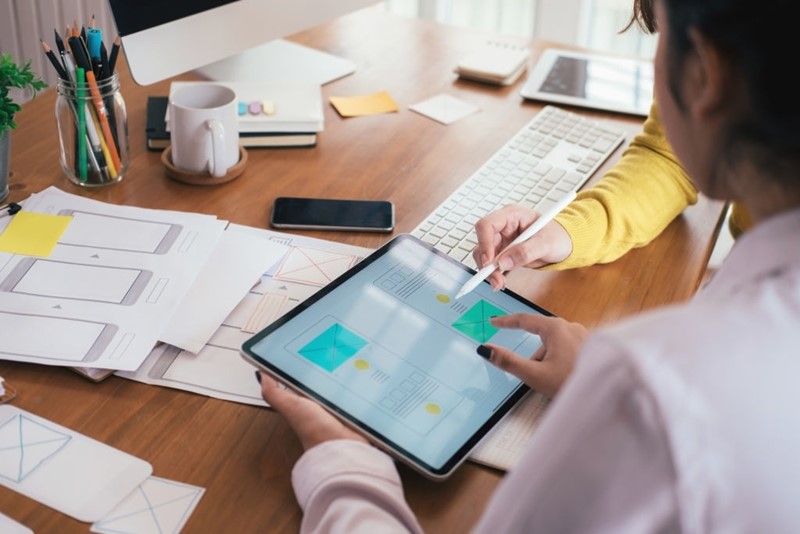 Wireframe is a visual guide that represents the skeletal framework
This step involves giving an artistic, user-end face to your applications. Define entry points, in-app navigation routes, exit doors, and all that the users will find in your app. Use storyboards to elaborate on user engagement. Get this step right and you shall have your work cut out for the next step. 
Step 3: Check for technical sensibility
Ensure you have the right tool sets to help chart the journey. Having said that, what about the backend infrastructure to build and scale the app? When doing things in-house, reconnaissance the open-source, public API database and look for deployment-ready codes that would save you hands-on time. 
Step 4: Prototype your app
Create a partial app at minimum development costs and timeframes. Release a version of it to limited users. What you're essentially doing, is creating a Minimum Viable Product. This initial user response should let you predict future roadmaps or pivot, whichever is necessary. 
Step 5: Designing the UI & UX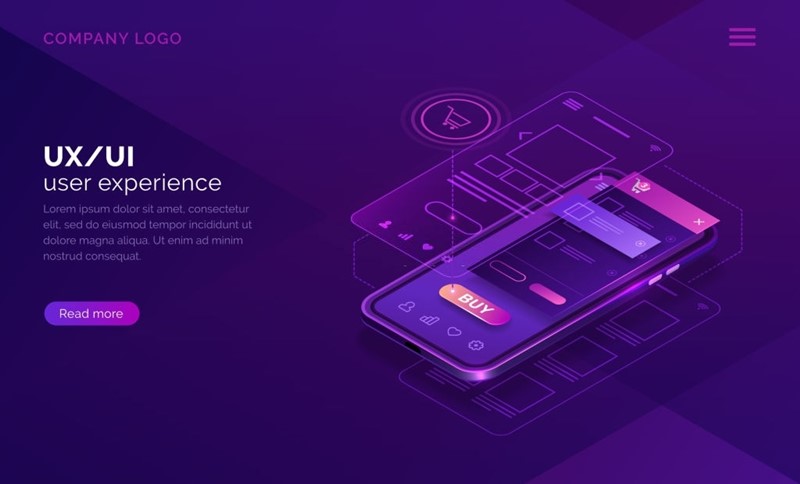 User experience design is the process of supporting user behavior through usability, usefulness, and desirability
Your app is beginning to take its shape and size. You have to perform a balancing act here managing the resources and trying to manufacture something that has a robust frontend and backend.
---
Step 6: Developing mobile apps requires you to adopt an SDLC model
These are methodologies which can optimize your development deadlines. The aim is always to minimize bugs, something that are as unrelenting and unpredictable as the mobile app trends themselves.
Step 7: Testing an app can never be over-emphasized
End of the day, your app is a code that was written by someone hoping that the operating logic and functionality used is right. You don't want users to bad mouth your reputation on the app store because of an avoidable glitch. Testing the app will account for device compatibility, actual data usage, uptime, and everything that regards a digital product.  
Step 8: Deploy the app on the App Store(s)
Once you're sure of its product-market fit. The real job begins after this with you keeping a constant vigil on the state of operations. Put even more energy in your after-sales support and maintenance as you did in creating the product.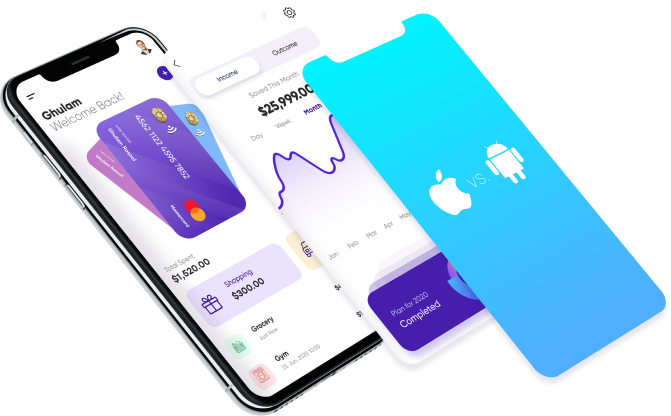 Are You Looking To Make Your Own Tutor App?
Our team is ready to consult you regarding the detailed development process and present preliminary project evaluation with an approximate app budget.
---
Must-have Features For An Outstanding Tutor App
The rise of apps in the online education industry has been nudged forward by parental insecurity for their children to miss out on timely education. Community schools are far from standardizing delivery for online tutoring services, due to which the private tutoring market is blossoming up. A standalone, private platform for tutors is faster to develop than an institution-centric application. 
But saying this it does not take away from the feature sets of either category. Whether it is a school teacher at the other end or a privately hired tutor on demand, the following features in the app would better the overall experience for both the master and the apprentice. 
1.  Single Step Sign-in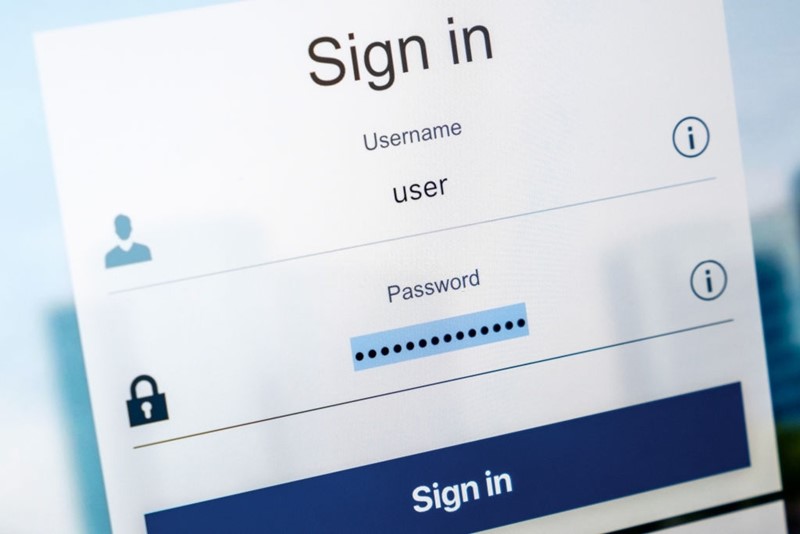 Sign in will be the first step when people go online
You want as many people to download and use the application as possible. But the days of long-format sign-up forms are a thing of the past. First-time users may not entirely want to stick around for the long haul. Make it easier for them to get into the app. Facebook or a Google sign-up option is the thing these days that instantly gratifies the user and moves them over to discover the app-content. If you want to keep it formal, then asking for an email, name, age and the mobile number should suffice. But no more than that. It's better not to complicate matters by making users create brain-drain usernames.
2.  Smart Search Option
Congratulations, Elvis has entered the building. The first thing a user would do is to search for relevant learning material. So how do you optimize this critical step? Implement a smart search that sniffs keywords out instantly. Run of the mill software developers miss out on basic functionalities that users expect. The scope of user search is limited. Hence, target all the short tail/long-tail keywords an average user might type in a frenzy, part of your algorithm. Then auto-suggest these as one types a query in the search field to make it easier for them to click and be directed to the relevant landing page.
---
3.  Top Courses
Displaying the top courses on the homepage gives the student a broad idea of what the app is best suited to and the learning habits of people. Whatever you propose to educate students in, make sure you have a diversified, value adding course list. Udemy is one example. See how they boast their content repository and total users. The sheer size of the numbers would make anyone interested. 
4.  Personal Dashboard
Tutor mobile app development is all about reinventing the wheel. How can you make something as basic as a personal dashboard stand out? Introduce a recommended section based on the purchase history of users. Push your IT team to introduce a widget for 3 types of recommendations during the course of an education app development:
Related courses as per user browsing history 

Related courses as per purchase history 

Courses purchased together  
Alongside this, the dashboard should offer a progress meter sharing learning statistics for each individual. 
5.  Learn Where You Leave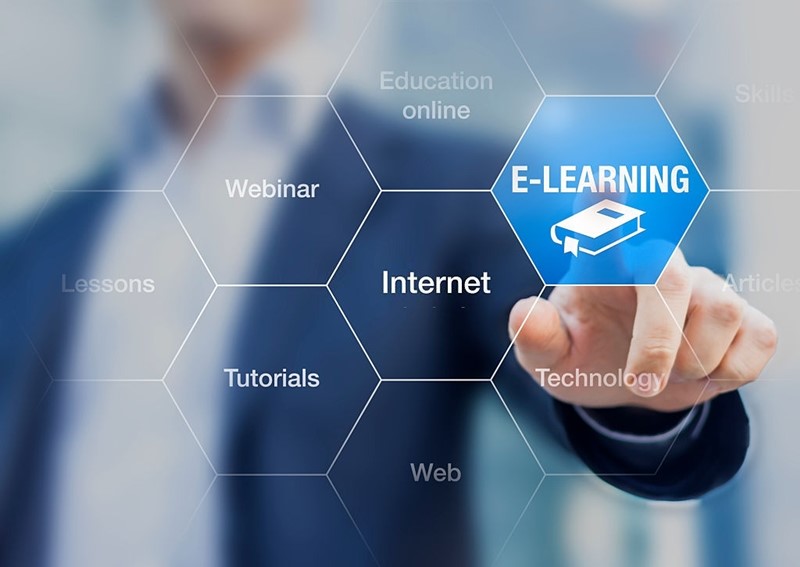 With Online-Learning you should be able to learn from bascially everywhere
The Save Shopping Cart option where you save the stage of an order and return later to make the payment is a hit amongst the users. The same principle has been extended to education mobile app development. Immaterial of the circumstances, learners must have the option to pick their online, recorded lecture up right where they left-off. It sounds easy but requires high-level technological pedigree, the kind that Savvycom has proven time and again to have. Also, recorded sessions should be sequestered to auto-play once a video ends. 
6.  Offline Access
All the leading apps have this feature. No matter the nature of content, digital businesses are receptive to the fact that internet access is not the same at all places. To give an example, Netflix and Youtube allow you to download videos, with Hike you can chat in offline mode. Give users the access to download and carry their lessons as they see fit.
7.  Interactive Assessments
Quizzes are a fun-way to conclude and test the retaining capacity of students. An online tuition platform would be no better than an e-book if there is no 2-way interaction with consumers. The tests, at the same time, shouldn't be boring. This is where gamification comes into play. In fact, take it a step forward and introduce a test series for each chapter. For instance, students often return to a tutorial to repeat it. Provided your app has a revision tracker, students can be encouraged to take on new questions and see if they have actually improved.
8.  Session Transcripts & Notes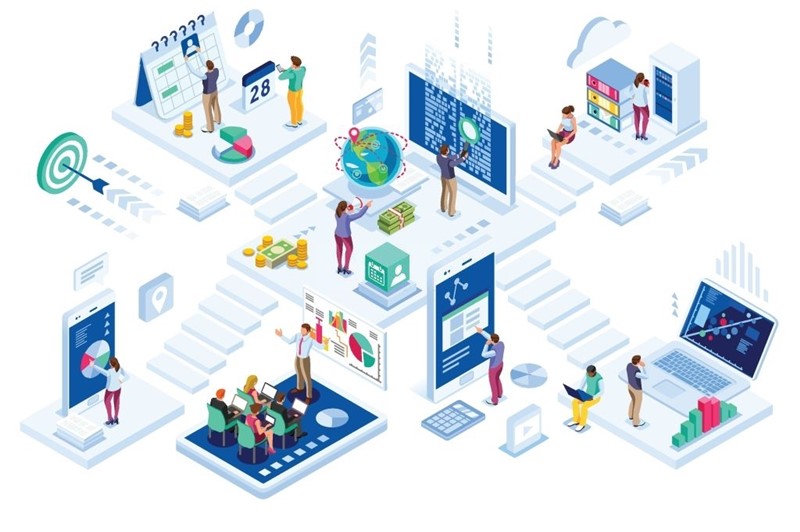 Materials are always present on your Tutor App & Learning Platform
Whether it is a live online class that you are a part of or an offline one, session transcripts are always handy. That should further be augmented with a Notes section that students can download. Educational app development should focus on minimizing student efforts and help them focus intently on the lesson at hand. In-app features should encourage direct interaction between trainers and the batches which brings us to our next point. 
9.  Instructor Log
The complexity of this feature is linked to the nature of tutoring services. For instance, if the app allows live instructor-student interaction, the instructor can have open discussion on a topic. They can post MCQ tests in the middle of the class to measure attentiveness and rate students who'd be automatically graded thanks to pre-feeded answers in the app. This rating can be synced with the personal dashboard of students and share pointers with guardians, just like a school report card. 
10.  Personalized Growth Plans
The point of reaching each student via smart devices is to identify and recommend a roadmap tuned to each student's aptitude. Continuing from the last point, instructors can create a customized learning path having developed an understanding of each student's strengths and weaknesses from the log. With the content bank ready to support the after-class needs of a student, they would know exactly what to study and what to derail for future in turn optimizing their time and learning.
Want to create an application for online learning?
Let's discuss your app idea for online learning in greater detail. We will provide you with tech and business recommendations as well as estimate your project cost and timeline.
---
11.  Q&A Pin-up Board
Not everyone is in the habit of jotting down doubts to confirm with online trainers. What if it's a weekend? Would you want to be stuck up with your query for so long. Most of us would appreciate it if someone would attend us sooner than later. Therefore, tutoring services planning to launch operations should make room for an in-app section where students can post their doubts and instructors can reply within a stipulated time. 
12.  Notifications
With a physical space we know when to gear up and leave for classes. But what about e-tuition. That's why timing reminders (pun intended) is critical. Send alerts to get students hitched to their screens or if they left a recorded session mid-way to come back and complete it. Notifications must be relevant to the user treating them as people and not mere customers. 
13.  Group Mode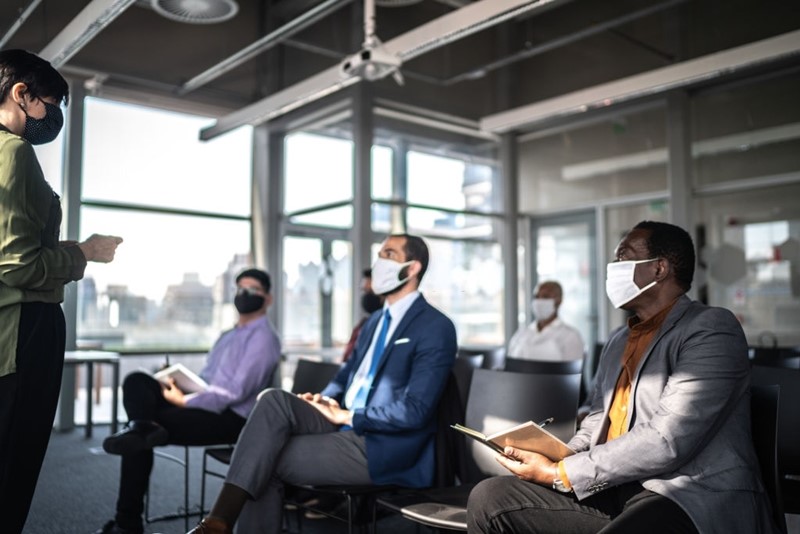 Discipline is hard, isn't it! But it becomes easier to do something hard when others are supportive of us. Similarly, studying in groups makes the experience worthwhile. If students can collaborate and learn a particular subject together, nothing like it. They could help each other understand the topic through live interaction or mutually pose questions to an instructor. Having a kaleidoscoping experience as an e-learning app development company we know exactly how to make this feature stand out with audio/visual effects and multi-format content sharing. 
14.  Multi Device Compatibility
You can never control which device the user would experiment with, or be forced to run your app on due to which it has to be accessible across all mainstream devices and operating systems. As an education app development company, another trend we see surfacing is Progressive Web Apps. 
Mobile application development could be a little expensive as you continue adding features to the design. Due to which the concept of PWAs is picking up fast among budget-bound vendors. 
15.  Stream on TV
The sheer exclusivity of this feature would place your app in a league of its own. Imagine learning from a tutor on demand, with the entire session being broadcast on your television. It's like watching a sitcom with your parents. Streaming takes the unwarranted seriousness out of the picture and makes you inadvertently enjoy it. 
Will Tutor Apps Be Able To Maintain Their Growth Post-COVID? 
You bet. Online education in general will last long modulating its structure in exciting ways, says the World Economic Forum. COVID-19 is not the cause here but an accelerator. Last year total global Edtech investments were valued at US $18.66 billion and they are expected to reach US $350 Billion by 2025. The 4 pillars giving foundational strength to this expansion are:
Language Apps 

Virtual Tutoring 

Video Conferencing 

Online Learning Software 
The highest valued Ed-tech company as of writing, BYJU's is worth US $10 billion. This Indian startup monetizes the same virtual tutoring market we have been drum-rolling of in this article. That settles the argument once and for all.
Are You Interested In Tutor App Development?
Invent
,
build
,
integrate
,
scale
and
upgrade
your Software Development with Savvycom! Since 2009, Savvycom has been harnessing digital technologies for the benefit of businesses, mid and large enterprises, and startups across the variety of industries. We can help you to build high-quality software solutions and products as well as deliver a wide range of related professional services.
Savvycom is right where you need. Contact us now for further consultation:
Phone: +84 24 3202 9222
Hotline: +1 408 663 8600 (US); +612 8006 1349 (AUS); +84 32 675 2886 (VN)
Email: contact@savvycomsoftware.com

Customers demand multi-channel shopping experience
Beyond all, customers expect a multi-channel presence from brands. While the traditional online store still has its place, shoppers also expect to be able to interact with and buy from brands in a variety of places online. Multi-channel spreads itself across many channels: social media, messaging apps, online marketplaces, and so on. 
Among them, mobile apps are definitely a key part of this multichannel experience because of its convenience, high personalization and user-friendliness.
Mobile apps lead the expectations among different platforms
Even the most seamless online store comes second to the mobile app experience: a significant 85% of consumers prefer using a mobile app over a mobile site when shopping online, and with good reasons:
Mobile apps do not lose functionality when used over a tenuous Internet connection. While web browsers might redirect to a 503 error page, apps continue to work as they should. Performance is fast across multiple devices and doesn't lag, delivering an optimized experience regardless of how where customers access the app.

Apps create more opportunities to interact with your customer. Therefore, they are more interactive and engaging than normal web-based online stores. Beyond simply ordering and purchasing products, customers can browse brand content that is useful, informative, or simply entertaining. It creates a two-way relationship where you reward the user, keeping them locked into the buyer's journey.

Mobile apps complement offline customer experience.

72% of smartphone users

use their devices to inform in-store purchases. Consequently, mobile apps can provide further information such as comparison guides, user reviews, and even discount codes for offline customers, as well as notify important notes in real-time so that customers won't miss any latest sweet deal.
Our solutions are integral to your next transition-to-mobile moves
Mobile apps are winning the game of convenience, interaction and advisability. But for your business to really stand out and give a great impression, you need ann award-certified vendor, a tech wizardry with honed skills and smoked experience in designing mobile commerce apps. 
With 10+ years performing as a leading IT service provider, having served clients from 20+ countries and successfully delivered mCommerce solutions to a variety of businesses, Savvycom is committed to the success of each and every e-commerce enterprise, who are seeking more sales and better reviews via a seamless mobile experience. From performing top-notch convenience to providing engaging functionalities, our mobile apps solutions ensure a memorable journey that makes your customers return to your brand again and again.
We create mobile apps that target conversion and retention
We make sure our mCommerce solutions are powered with sufficient user insights that tell us the whole story behind customers' intention to buy. We integrate proven metrics and analytics to monitor every purchase history, in-app journey and other clicks and interactions to decipher the science of app users and help our clients innovate the apps to drive satisfaction, earn loyalty and generate exponential sales.
Our features can well serve your business targets
Store locator: We help your customers locate your offline presence anywhere around the globe. This feature is not only a supportive sidekick to your in-store performance, but also helps redirect traffic from web to store and vice versa.

Click to call: The easy access call button allows customers to call sales or customer service for assistance.

Wish-list button/Shopping cart:

A bookmark for the product which users would like to come back and check again. Users will also be notified when there is an offer on the product from the wishlist to keep cart abandonment low.

Synchronization: Automatically making changes to the app in accordance with updates on your website or other integrated platforms of your business.

Auto-filling: Saving and carrying forward user data across registrations, app access and checkout times so they don't have to fill lengthy forms over and over.
Filter and search options: Customers can search for goods by word, photo or voice with excellent accuracy and smart suggestions.

Offline mode: Allows customers to use some basic functionalities while the Internet is shut down, such as goods in a cart, purchase history, and so on.
Self-collecting option: Feature that lets users pick up their orders by themselves from the nearest store.

Varied payment gateways: The app provides diverse payment options from e-wallet to bank card to suit every user's need.

Rating and feedback: A segment to help customers get references beforehand and make smarter decisions; providing customers with an A-to-Z journey from getting recommendations to purchase.
We ease the shopping experience with various integrations
Payment gateway integration: We integrate reliable, highly secure third-party payment modules that simplify the payment process.

Shipping details integration: To keep customers updated with how their product is moving in real-time, we add integrations of some of the top shipping providers in your countries.

Social account integration: We make the whole login and sharing processes a breeze by adding the comfort of social media integration to the application.
We powerpack the app with frontier technology
AR/VR: We give your users the chance to virtually try products on without leaving the comfort of their home.

AI: We add AI-powered mechanisms like Chatbots and Voicebots to improve search engine and customer service. On the other hand, AI is also used to improve the analytics and forecast of customer behaviours that affect purchase decisions.

Blockchain: From saving customers' information to managing the payments, we employ Blockchain in a number of buying, lending & selling processes.

IoT: We hold the ability to connect the app to other devices and make the retail experience omni-platform. 
At the heart of this connecting world, Savvycom is racing against time and innovation to deliver world-beating social apps to our valued clients. With our 10+ years of tech expertise, the endorsements from 100+ clients of 4 continents around the world and multiple successful partnerships with reputable global firms such as Apple, Amazon Web Services, Google Cloud, and IBM, we make serving our clients with the best services a promise.
Contact us via: 
Phone: +84 24 3202 9222

Hotline: +1 408 663 8600 (US); +612 8006 1349 (AUS); +84 32 675 2886 (VN)

Email: contact@savvycomsoftware.com
HIGHLIGHTS

A social wellness community connecting every individual, instructors, personal trainers and businesses.
Save time and increase convenience by introducing "WannaTrain" button – a like-no-other function allowing users to send training invitation to anyone they wish without long and tiring arrangement chat.
An app that understands each and every user desire, proven with an extraordinary user journey, frictionless interface and secured database.
What is the pain point here?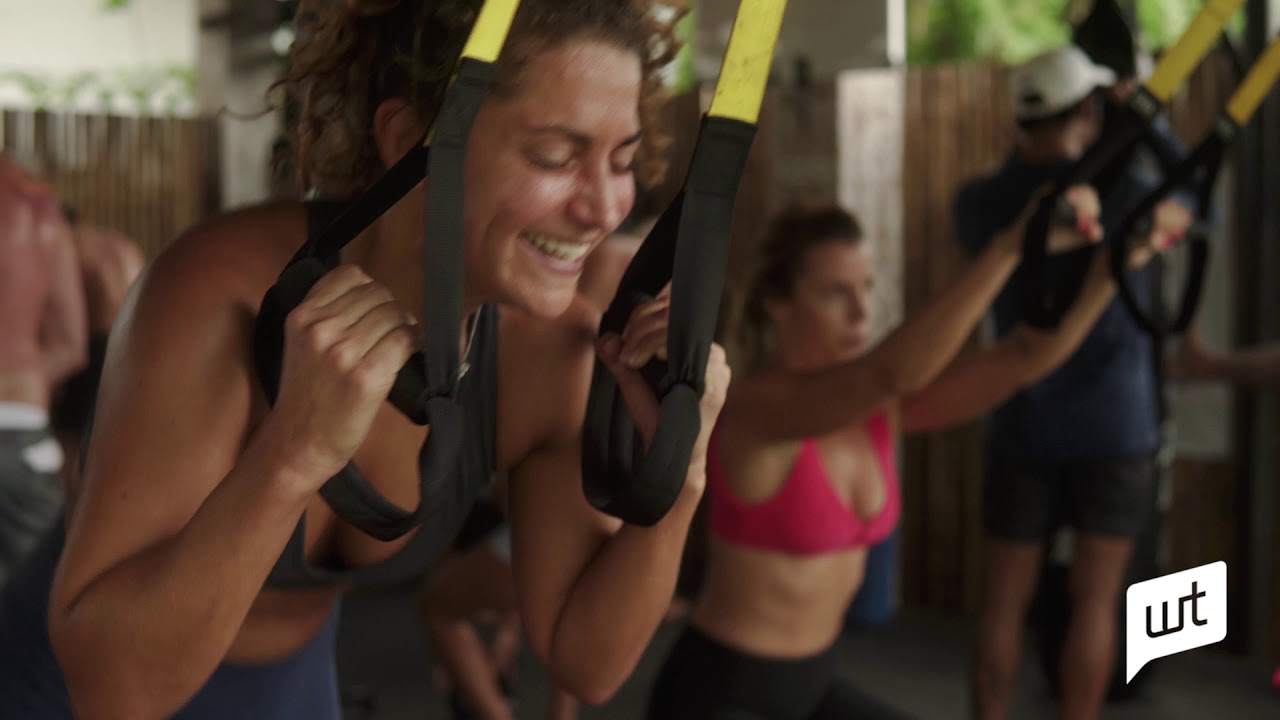 The revenue generated from the fitness industry has reached
$16.157 million
worldwide with a
7.2% increase YoY
, indicating the disruptive demand for gyms as well as other wellness activities. Just as any other type of training, two of the most important drives of fitness are motivation and knowledge, both of which could be improved by asking people of experiences. The pain point here is – is it that easy to find a 'connection'?
Understanding such a mission, Savvycom and WannaTrain have joined hands to solve that question for people all around the world.
WannaTrain – A social network for all wellness enthusiasts
WannaTrain is, by definition, a social wellness community. It is designed with a mission to connect all individuals, instructors, personal trainers and businesses that are heading to wellness. It brings people together for an active, engaged and healthy lifestyle through happy and comfortable experiences with the like-minded. Gone are the days of being a lone wolf at the gym, now you could use WannaTrain to find yourself a gym partner, a personal trainer or simply a friend-for-a-fitness-chat – all effortlessly.
It is also an efficient platform for people and businesses who wish to earn money by selling their fitness knowledge and skills. The app was specifically designed to bridge the gap between trainers and prospective customers, therefore, is an effective way to manage and grow their personal brand, client base and social followers.
User experience is what set WannaTrain apart
WannaTrain is created to give users a fully customized and connected experience with intuitive design and smooth app performance. Users could easily create and design their own accounts, find nearby friends, instructors or gym clubs through location identification, browse people of the same interest. The app also enables some other functionalities, including user subscription, post sharing, push notifications and email updates in order to have users informed about their activities in real-time.
The app is developed on both iOS (version 9.0 to 13+) and Android (version 5.0 to 10.0), ensuring its seamless functioning across both platforms. The combination of Nest.js, Microservices and socket.io is applied into building the app server, providing quick processing, proven reliability, ease and flexibility of use as well as extraordinary design patterns in order to bring the best experience to users.

WannaTrain is also integrated with various third-party platforms such as Google, Facebook, Twitter, Firebase, Braintree and Transferwise (the list is promised to be updated in the future) to offer fast and convenient register and payment. For the purpose of storing data, Mongo, PostgreSQL, RabbitMQ, Redis are put into use, contributing to a safe, secured and private database for the app.
Savvycom highly values the power of effective communication. To deliver such a quality final product bringing about the best user experience, Savvycom team maintains constant communication with our client via online pitching and discussing, back and forth emailing throughout the course of the project. Mutual exchange of ideas, regular use updates on work progress- all for the purpose of understanding and fulfilling our client's requirements.
"I love the way Savvycom-ers collaborate with each others without excluding us during the development process. Everyone is supportive, flexible and skilfull. I extremely impressed with the achievement the whole team has brought to life"
Testimonial from WannaTrain CEO
Outstanding list of features
Browse
Search, chat and schedule activities with other Wanna Train community members. Use Wanna Train to explore activities and find wellness businesses in your favourite Bali locations.
Visit
Join your Wanna Train community members at wellness facilities, events, gyms and centres near you and discover unique activities curated by local wellness trainers, instructors, therapists and coaches.
Select
Choose as many sport and wellness activities you're interested in from surfing, yoga, boxing, weight training, Brazilian jiu-jitsu, and running…with more activities to come. By stating your concerns and interests, WannaTrain could help you filter out your newsfeed content and suggest suitable activities for you.
"WannaTrain"
Gone are needless talks, just a click and you have a date with your training buddy! Using this button, users could send training invitation to anyone within their network, get connected and arrange meetings in seconds.
Contact us for partnership
[widget id="book_consultation-2″]
HIGHLIGHTS

Ability to serve up to 300 000 cross-continent users at the same time.
An app that provides every tool for meditation and calmness, including mentality-nurture music, soothing sounds, meditation classes aiming to put people into a complete Zen mode.
50.000+
app installs after only 10 days of launching and ranked as no.1 in Fitness and Healthcare app in Google Store Korea.
The power of meditation..
"Meditation brings wisdom; lack of meditation leaves ignorance. Know well what leads you forward and what holds you back, and choose the path that leads to wisdom."
– Buddha
Meditation is a scientific practice that anyone can easily follow for healing and calming of the mind. Meditating while listening to natural sounds and following the instructions of professional artists would help you shake off tension in your body, get rid of complex thoughts and revitalize peace in your mind. In addition, through in-depth professional teachers' psychological lessons, you can regain your happiness and experience self-esteem, concentration and self-affirmation.
Understanding the power of meditation, Savvycom, combining our in-depth knowledge regarding mobile strategy and design with the creative solution, is proud to introduce an app that will assure your Zen state of mind in this growing hustle-bustle life – Kokkiri. 
Kokkiri is a meditation and relaxation mobile application that provides relaxing sound recording and meditation/psychology classes for healing and relaxation of the mind. It promises to be your personal guide to health and happiness which helps users to focus, breathe, stay calm, and create the conditions for a better night's sleep by practising meditation and mindfulness. About 30 meditation and psychology specialists provide content to heal problems such as stress, anxiety, depression, self-esteem, insomnia, and develop calm, concentration, and affirmation.
Monks are the first ones to discover and develop the concept of meditating, and up until now they remain the top-of-mind, the to-go coach when it comes to the art of meditation. 
Kokkiri is an application made by Daniel Tudor, a correspondent of The Economist Seoul, and the author of the book "Korea: The Impossible Country", and "Healing Mentor", and Hyemin – a well-known Buddhist monk, an influential figure on South Korean and the author of the best-selling book "Things can be seen when you stop"; are working together to create meditation and psychology content.
Savvycom team, in favour of the founders, has tried their best to create the most optimal product. The app is developed on both iOS (version 9.0 to 13+) and Android (version 5.0 to 10.0), ensuring its seamless functioning across both platforms. Furthermore,
the application of NodeJS and MySQL into designing the app server and database offers quick processing, proven reliability, ease and flexibility of use. The infrastructure, using AWS, guarantees excellent security and smooth implementation. Therefore, Kokkiri could serve each and every users without any interruption nor collapse.
On the journey together, Kokkiri's team shared their thoughts:
"The overall experience has been very positive. Savvycom's work is of a really high standard and their teams are very flexible and willing to take on diverse tasks. They are good at keeping to deadlines and delivering what they say they will deliver."
An app optimized for user experiences 
Simple set-up
Users could download the app easily through Google Play and the Apple Store. It is also integrated with various social platforms such as Facebook, Naver or Line to give users a sense of selection and convenience. Just a click and that is all it takes for users to start!
Rich content and lessons
There are over 30 professional teachers engaged in all types of mental professions that currently contribute to the prosperity of content on Kokkiri. Thanks to those relentless endeavours of all contributors, the content and lessons are always updated to match the diversity of needs of Zen-seekers.
Right after signing in, users can find hundreds of sessions on mediation, physical health, stress management, anxiety relief and more. They are all designed to help people reflect on their lives, reduce stress, focus more, and feel better. 
Meditation training record
Users will be able to explore the schedule, lessons, and track records and move up to a higher mental level through meditation methods that work best for you.
Rich library of soothing music
Users can easily get access to a library of meditation music from sounds of waves, woods, piano music to ASMR produced by overseas healing music artists. 
Contact us for partnership
[widget id="book_consultation-2″]