Top 15 Mobile App Development Trends To Watch Out For In 2022
The Mobile App Development Industry is continuously evolving at lightning speed in the digital era we all live in. And to survive and triumph the rough competition, many companies have decided to create or get involved in developing their own trending mobile solutions since consumers have gravitated to make purchases on mobile devices.
According to Statista, the mobile app market revenue reached a whopping $693 billion in 2021. However, it is only the beginning, as according to Gartner, only 0,01% of mobile applications actually succeed and manage to stay in the game. In this post, we will take a look at the latest Mobile App Development Trends trends, so you can ensure your next app is the one from 100 that turns out to be a great hit.
Learn About The Evolution of Mobile Applications
The Year 2005

Before we proceed to the current state of 

mobile solutions

, it is essential to mention how far we have come. Starting from 

2005

, websites began to be designed for smaller displays and equipped with touchscreen-friendly interfaces. A couple of years later, native applications with gesture navigation had begun as businesses recognized the advantages of having a dedicated and reliable mobile solution.

The Year 2013

Around 2013, the popularity of mobile web applications had risen, and Websites were now capable of being accessed through a device's browser. What is more, personalized technology was introduced – apps gained user personalizations like location, time, and pattern identification for a more personalized experience.

Mobile web apps evolved into hybrid apps and were wrapped inside a native container providing access to native platform features. This led to an increased interest in voice technology to simplify human-to-machine interactions.

The Year 2019

Since 

2019

we have been living in an era of micro apps, which are consumer-oriented solutions that deliver highly targeted functionalities and personalized experiences with the help of artificial intelligence and machine learning.
So, What Happened Last Year (2021)?
It is no exaggeration that people spend more time on mobile devices than on everything else. Statistically, more people own a cell phone than a toothbrush. Mobile devices generate 70% of traffic, and around 75% of emails are being opened on mobile devices. The ease of use and convenience of mobile devices have changed how we behave online and offline. According to Google, 80% of smartphone users are more likely to purchase from companies with mobile apps, and in a world where Covid-19 is still a concern in most parts of the world, people are even more inclined to stay home and buy things from Apps.
Statista goes even further and states that by 2022, App Store user spending will increase to $157 billion (up by 92%). In 2021, the mobile market is set to grow by 385%, and there will be about $7 billion mobile users worldwide.
However, in this dynamic and ever-evolving environment, apps that shined in 2020 may not have the same success factor in 2021. That is why incorporating the latest trends into your mobile app development strategy is vital to a company's success.
Top Mobile App Development Trends To Watch Out For In 2022
01. 5G Technology Implementation
It is impossible to leave the 5G Technology out of the picture when it comes to the Mobile App Development trend. Despite being around for recent years, 5G has not yet become standard in many areas; however, it will by 2022. Many people are eager to try out the latest 5G connections and experience their seamless connectivity. According to PRNewswire Report, the global market for 5G infrastructure is forecast to increase from $12.9 billion to $115.4 billion between 2021 and 2026.
With the 5G connection lightning capabilities, which promises up to 1,000 times faster speeds than 4G, there are endless possibilities in both software ,and mobile app development industry. Developing apps that rely on technologies requiring faster connections to work correctly, such as AR and VR, will get a much-needed boost as 5G becomes all the more accessible to a larger audience. Moreover, the best part about the 5G network lies in its stability and less latency that enables users to watch for 4k resolutions and play games without any single trace of buffering or glitches.
02. Cloud-Native
Cloud-native apps are written with a cloud-first mindset, eliminating the need for a dedicated hosting server. Everything else is handled by cloud-native solution providers like AWS, Google Cloud, or Azure in the case of those apps. Google Cloud serverless tools allow automated scaling based on website traffic is one of the numerous advantages of cloud-native for developers and companies.
Interested In Creating An App?
Contact us for a free consultation on Software Development and you will get all of the insights from our professional technical perspectives. Our Developers will advise you on the best approaches to the development process, as well as roughly estimate your project concept cost.
03. AI & Machine Learning
After FaceApp's unprecedented success, many people were left asking, "What's next?" That's when AI delivered something that blew my expectations out of the water. The MyHeritageApp includes a vital photo animate tool that transforms photos into realistic animations. These animations are so good that you get the impression that your loved one is smiling at you. It elicited some spectacular reactions.
It wasn't the only exciting development in AI last year. Google also added new capabilities to its Maps app that employ AI to improve the user experience. One such feature is Live view, which allows users to navigate large indoor spaces using augmented reality. Google also utilizes AI to offer fewer carbon-intensive routes by optimizing directions for lower fuel usage.
AI and machine learning have been among the most popular mobile app development developments for the past few years. However, these technological breakthroughs have raised the standard for mobile app creation in 2022, and it will be intriguing to watch what the year delivers.
Machine learning is another promising subject where we expect to see groundbreaking developments. When Deep Learning and Machine Learning work together, they can provide valuable data and real-time insights for mobile app development initiatives.
04. Apps for Foldable Devices
Even though foldable devices account for a small portion of the entire smartphone industry, this will alter in the following years. In 2022, 50 million units will be shipped, according to Statista. As a result, it's time to think about foldable devices as part of your mobile app development strategy. Ensuring that your apps work well on foldable smartphones could potentially be an excellent sign to users, showing you are ahead of the curve.
By simply increasing the screen size of video streaming and gaming apps or using the extra space to offer additional information and controls, foldable devices can reap maximum benefits. As a result, one of the leading mobile app development trends in 2022 will be building apps with the screen in mind.
05. AR & VR
---
Pokemon Go's success was fleeting, but it cleared the path for augmented reality in smartphone app development. It demonstrated to the rest of the world that virtual reality could be used to provide users with an immersive experience. Today, if we look around, it's not hard to see big brands using AR & VR to enhance user experience.
Ikea uses AR to let users see how furniture will look at their home before buying it.

L'Oreal has a virtual makeup app that allows users to see how the makeup looks on their faces.

Microsoft Mesh is a collaboration and communications platform developed by Microsoft with the vision to unify holographic virtual collaboration across multiple devices, be they VR headsets, AR, laptops or smartphones".

The newer VR Headset Model from Oculus now works independently without the help of a Modern PC or Laptop.
Apple, Google, and Meta are all bringing AR and VR technologies to the market. In Google Maps, Google added a feature called "Live View," allowing users to see the direction in real-time on real-world photos.
Another significant technological innovation in the world of AR that we've lately seen is LiDAR. Apple dubbed the technology AR at the speed of light, and it debuted since the introduction of the iPad Pro, iPhone 12 Pro, and iPhone Pro 12 Pro max. It's taken augmented reality to a whole new level. It is now possible to take high-quality photographs in low light using LiDAR.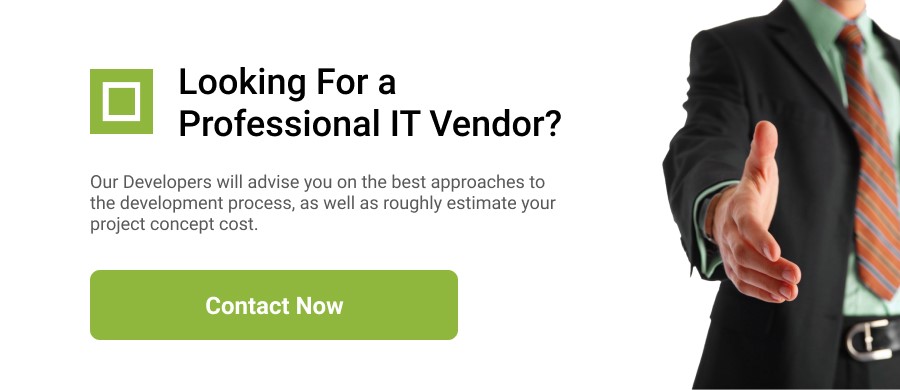 06. Wearable App Integration
Wearable technology has already taken over the planet. According to Statista, there were 453 million linked wearable devices in 2017 and 929 million by 2022.
In the wearable devices market, many noteworthy developments happened this year. Apple has released WatchOS 8 for the Apple Watch, bringing new features, new watch faces, increased wallet access, and a revised UI.
Even Google revealed a unified wearables platform that combines its Wear operating system with Samsung's Tizen software platform, resulting in a 30 percent reduction in app startup times. It foreshadows the rise of wearable technology, which will be one of the most important mobile app development trends in 2022.
In other words, app developers and businesses should provide apps that deliver an exceptional digital experience to customers on Smartwatches and wearables in order to obtain a competitive advantage over those who do not. Take advantage of this mobile app development trend to get closer to your target audience by providing a seamless digital experience.
07. Mobile Entertainment & Gaming
---
Apps for entertainment and games have become ingrained in our culture. Some folks can't imagine living without them for even a single day.
Netflix has roughly 74 percent active customers, in the United States and Canada, so we can predict how popular mobile entertainment apps are. Furthermore, with over 159.1 million mobile phone gamers, mobile devices are the most popular among gamers, accounting for over 89 percent of all digital gamers in the United States.
Popular Tech Giants like Tencent, Microsoft, and Sony have all recently acquired major gaming studios like Bethesda, Bungie, Activision, and Blizzard as following:
Publisher Take-Two announced plans to pay US$12.7 billion for Zynga, the developer behind Farmville and Words With Friends, once the biggest titles on Facebook and mobile, respectively. Sony said it would snag Destiny developer (and former Halo developer) Bungie for US$3.6 billion.

And on the same day the U.S. government announced new plans to rein in runaway digital age consolidation, Microsoft revealed its 

US$67.8 billion

 bid to buy gaming titan Activision Blizzard. In a move that dwarfs others, the Xbox maker is swallowing up what was already an absurd concentration of blockbuster titles, representing a sizable chunk of the global gaming market.
The Market for Entertainment and Gaming will surely be an exciting land to watch out for in 2022.
08. Food & Grocery Delivery Apps
---
As a result of the lockdown due to the Global Pandemic, people began gravitating toward applications that cover food, grocery, and other day-to-day products delivery services. One of the most popular apps in Southeast Asia is the Super app called "Grab" which aims to provide everything you need without stepping foot outside. As a result, these two app categories grew at the quickest rate in 2020 – 21.
According to Statista, sales grew by 80 percent from March to June before declining to 5.7 billion dollars in August. As of October 2021, online grocery deliveries and in-store pickups reached 6.4 billion U.S. dollars.
As we return to normalcy, we may notice a minor slowing in their growth. Food and grocery applications will continue to play an essential role in our lives. People will never stop ordering food online, and 15.5 percent of smartphone users will still use grocery apps.
Whatever the case may be, only time will tell. However, it will be interesting to watch how much road food and grocery delivery applications have progressed by 2022.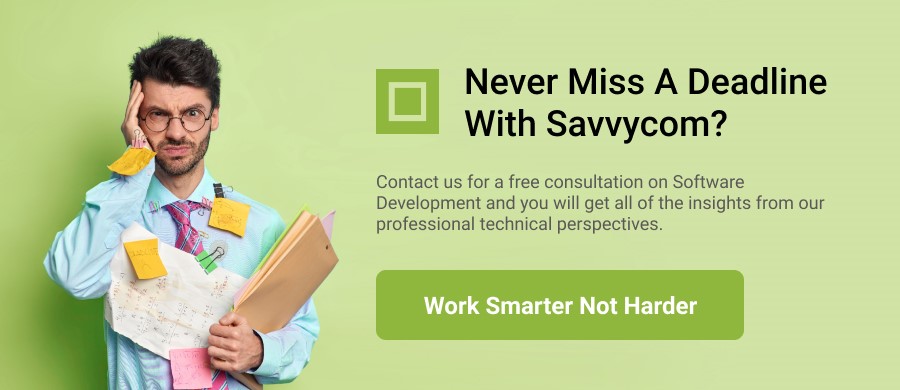 09. Mobile Wallets
Mobile wallets have grown in popularity among users, especially as economies worldwide shift to digital. People prefer to use mobile wallets such as Google Pay, Apple Pay, Amazon Pay, and others instead of cash or inputting credit card information for speedier transactions. Because the market has not yet reached saturation, there is still room for future expansion. Future trends in mobile wallets include:
Audio-based mobile wallets
Near-field communication (NFC) based payments
Radio-frequency identification payments
10. Chatbots
Although current chatbots are far from flawless, they gradually make their way into our daily lives. They aid with the ordering process by automating repetitive user interactions such as answering simple inquiries like "is the store open." Furthermore, more than half of purchasers say they want more self-serving customer service capabilities, and chatbots are an excellent method. According to statistics, 36% of Americans have used a chatbot, and with the popularity of Facebook Messenger, chatbot usage on mobile is increasing even more.
11. Virtual Events Streaming
The Weeknd Virtual Concert Drew Over 2M Viewers
Because individuals could not attend gatherings in person because of the Covid-19 pandemic, virtual events became popular. Even in the post-pandemic era, however, virtual events open up entirely new possibilities, making them less exclusive and more accessible to people from all over the world.
Hopin, one of the most popular online event platforms, allows users to switch rooms, listen to different presenters, and chat with other users. We will most certainly see more of these platforms emerge in 2021.
Another fantastic example would be "Gather," which is centered around fully customizable spaces. Gather makes spending time with your communities just as easy as in real life, thanks to Gamification.
12. Super Apps
For years, mobile app development businesses have taken the approach of one app, one goal. However, things are changing now. Companies are moving away from single-purpose apps and toward multi-purpose solutions – a new trend within mobile app development "Super App."
Super Apps are a type of app that is extremely popular in Asia. In the west, though, the trend is catching up. Natural AI, developed by California-based startup Brain Technologies Inc., is one exciting example in the US industry. It aims to revolutionize how people use their phones by addressing various problems with a single app.
Furthermore, you may have noticed how Facebook has evolved beyond its original role as a social networking site. It currently offers provides markets for users to buy and sell goods. Aside from online shopping, Amazon now allows you to pay bills and make payments.
In Western countries, the thirst for super applications isn't as intense, as consumers prefer to experiment with several options before settling on one. But in the end, though, everyone desires convenience. As a result, super apps are a must mobile app development trend to watch in 2022.
13. Predictive Analytics
For a long time, businesses have used predictive analytics in mobile apps. Netflix utilizes it to make recommendations for movies and TV shows based on the viewing behavior of its subscribers. In addition, Amazon uses predictive analytics to tailor product recommendations.
Predictive analytics will become more prevalent this year. In 2022, we see the trend having a critical role in mobile app development in two areas:
To Optimize the Development Process:

 Enterprises can process the data gathered from developers to discover issues before they occur and suggest better alternatives.

To improve the User Experience:

 Businesses can use user data to predict users' actions and personalize their journey.
As a result, we can cut development time in half while maintaining high quality and focusing on producing innovations.
14. Simplifying MCommerce
Mobile commerce, or MCommerce, allows customers to make transactions using their mobile devices. Consumers benefit since they have to open a Mobile App to explore and shop for items and services. Furthermore, consumers are more inclined to use Mobile App Development with digital payment choices in the context of COVID-19, where more minor touch is preferred.
Even though MCommerce has been on the increase in recent years, it is expected to skyrocket in the following years, reaching a value of $22 billion by 2022. The Mobile App Development industry will undoubtedly see an increased focus on designing native apps to serve this rising purchasing trend as the market grows.
Businesses and brands would move a significant portion of their operations on the MCommerce platform to increase sales and improve customer experience. Furthermore, Software Providers can incorporate AI and Machine Learning into the application to deliver targeted offers and discounts to a specific target group, resulting in increased sales. This cutting-edge technology also enables the analysis of a user's geolocation data and the recommendation of their preferred language option, resulting in increased user convenience.
15. Internet of Things
By the end of 2022 IoT market in the US is expected to exceed $500 billion, and a significant part of this share will be the consumer electronics segment. This technology impacts how people interact with each other and in their own homes by providing opportunities for everyone to engage with appliances and gadgets in real-time. The most prominent IoT impact will be intelligent homes or smart homes to many, since more and more smartphone users control their home devices with apps.
Forecasts say that by 2030 there will be around 50 billion of these IoT devices used worldwide, resulting in a massive web of interconnected devices. What is more, IoT has the potential for data sharing, which will act as a gold mine for app startup and companies.