How L'Oréal Leads Beauty With Digital Transformation
As a digital-first company, L'Oréal put digital at the service of consumers but also of its teams to meet today's challenges, arouse interest in a world of hyper-connectivity, and build relationships based on trust. Putting such philosophy at the core of its business, L'Oréal has indeed left magnificent marks on the digital playground, which can be explained by the corporate's futuristic vision, strategic planning, and seamless go-to-market execution. 
From bricks to clicks
The L'Oréal Group is the world's largest cosmetics and beauty company. According to 2021 Annual Results – L'Oréal Finance, 2021 was "A historic year: +16.1% growth,
twice the beauty market growth".
Since 1925, the group built a strong portfolio of brands, including La Roche Posay, Lancôme, L'Oréal Paris, Vichy, Garnier, Maybelline,…and positioned them through traditional magazine covers and TV ads, pushing consumers to walk-in retail stores, try and buy their products.
Since then, L'Oreal has become arguably the most digitally innovative beauty company in the world. Armed with the mission to integrate digital into the heart of its business model to reinforce its edge in the beauty market, L'Oreal has undergone a major transformation over the past few years.
Beauty and digital media – A perfect match 
In 2012, foreseeing their future challenges, the company launched its "Connected Beauty Incubator" based in the US, a division within the company's research division dedicated entirely to technological innovation and industry disruption.
L'Oréal carefully studied their consumers and learned early on that their target market was constantly connected, underwent a research process including many touchpoints, and was turning to video content to search for beauty solutions and see products come to life.
It is hard to change the nature of beauty products, but reaching and engaging consumers became a great opportunity for innovation. We can say that L'Oréal knows how to explore their business through the digital transformation race in the world.
Nicolas Hieronimus, Chief Executive Officer of L'Oréal, said: "In 2021, we again extended our digital lead: e-commerce grew by +25.7%, accounting for 28.9% of sales."
So, how could L'Oreal do that? Let's find out.
Looking For a Dedicated Team?
A Dedicated Team might be the best solution in your case. Get in touch with us and we'll help you choose the best IT outsourcing model based on your business needs and requirements.
How is L'Oreal transforming beauty?
1. Structure
As most consumer packaged goods companies, marketing, sales, and product development divisions had been largely distinct silos within the company. The first step towards integrating digital in the business model was redesigning the organization to align objectives. Also, approximately 3,000 tech professionals are in 20 research centers across 11 countries around the world.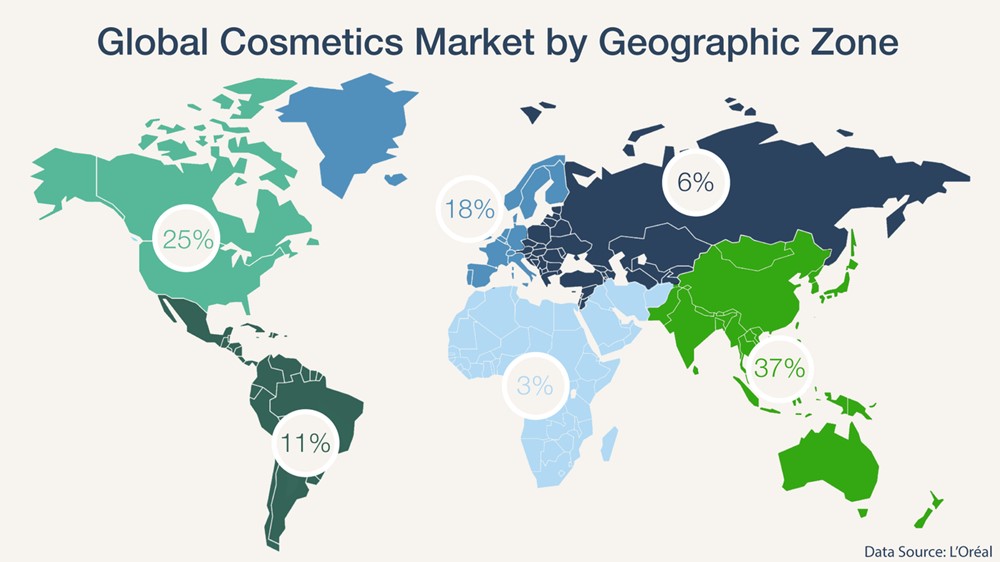 Perhaps the major step towards their commitment to digital was appointing their first Chief Digital Officer in 2014 as a member of the company's executive committee. This role aimed to lead digital strategy and innovation across divisions and brands, ranging from content marketing, personalization and data, and E-commerce. 
2. E-Commerce
L'Oréal has developed a set of E-commerce solutions. In the last few years, the company's websites have been transformed to create new experiences. Today, this move to online purchasing is accelerating. Therefore, L'Oréal is rolling out E-commerce for their brands with different strategies depending on the target market, whose major purpose is "to go even further in terms of availability, and to help customers find the right products on their favorite platforms".
In digitally developed countries, L'Oréal has created partnerships with some major names in E-commerce, a.k.a local market leaders, from America's Amazon to China's Alibaba. In other markets, e-commerce is being developed using distributor partners and brand sites.
Furthermore, in several such countries, like China, more than one in every two products is now sold online, a pattern that is increasingly being driven by social media networks. This is L'Oréal's effort in leading the digital tomorrow, as they slowly turn part of their business to "social commerce" – the so-called future of beauty.
L'Oréal is also using frontier technologies such as AI and AR into their E-commerce solutions. One of its well-known brands, Vichy, has launched an AI-based solution called Vichy SkinConsult AI, leveling up its E-commerce game. Vichy teamed up with 12 dermatologists to create a science-based, skin-care-focused algorithm powered by artificial intelligence to diagnose the skin and accurately recommend suitable skin solutions. With just a single selfie, SkinConsult AI compares customers' skin against a database, identifies anti-aging concerns, and provides them with a customized, anti-aging routine – in minutes.
Finding the right skin type is the first step in the shopping journey, and SkinConsult AI has really taken a step further in simplifying it. It not only tells customers which skin of skin they have but also generates a personalized skin-care routine, for morning and night, based on the results. Plus, everything is shoppable right there on the site, making the purchasing journey linear and convenient. By digitalizing the solutions, Vichy – or L'Oréal has won customers from the very first touchpoint.
3. Data & Product development
L'Oréal realizes that for most of the customers, the purchase journey starts online as they search for reviews and recommendations. Such a finding then brings beauty brands a thrilling mission: pay attention to what customers search for and watch to serve customers right at their first touchpoints. What content do consumers search and watch? What are they more interested in? What interactions trigger other actions and/or sales? As such, L'Oréal started to create robust mechanisms to extract and analyze consumer data as they expand their digital capabilities.
For example, in 2014, L'Oréal analyzed Google search trends and discovered that in the middle of the "ombre" hair color trend, consumers were trying to find ways to do this at home with hair color products – instead of going to hair salons, and lacked a specialized application tool. L'Oréal was quick to respond and take this new technique to consumer's homes, launching a L'Oréal Paris Féria Wild Ombré, an at-home hair-dyeing kit, made specifically for Ombre enthusiasts who pursue economy. It was available in 5 different tones to match all kinds of hair colors from light to dark. Each kit is equipped with a plastic brush to help customers get the shift in shade just right. 
This product launch was a great success, contributing up to 50% of the hair color category's revenue.
Another best practice is Garnier Shade Finder. Based on consumer research that identifies the ability to find the right shade as the number one product-related barrier to the category, in 2019, Garnier has teamed up with ModiFace, an AR beauty company L'Oréal acquired, to develop the Shade Selector Tool – a hair color try-on app. The app allows users to find the right Garnier shade based on her current hair condition and desired end look and allows her to try shades prior to purchasing, eliminating a lot of the hesitations associated with the at-home hair coloring experience as consumers can now get a realistic idea of the end result.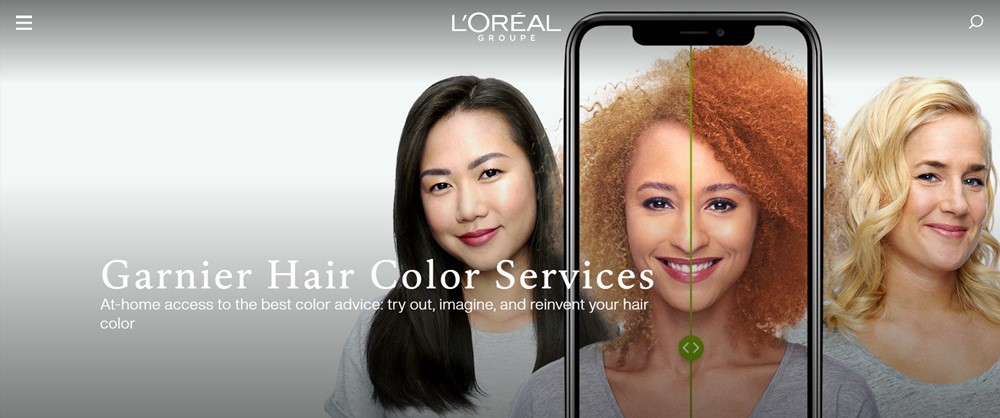 The Shade Selector Tool begins with a one-minute diagnostic test, during which people answer questions about the current status of their hair and its health, such as whether their hair is already colored or they've had other treatments. The tool takes into account the natural color, the percentage of gray coverage, previous hair color, and what the customer wants the result to be.
Once the consumer answers the questions in the virtual Shade Selector tool, it calculates all of the brands under the Garnier umbrella that meet the customer's criteria. The tool only recommends shades that the customer will qualify for, so it takes the guesswork out and simplifies the shopping process. When the user decides which shade they would like to virtually try on, the camera will capture him/her and calibrate the shade for the current look. It makes the selection process easier and allows the consumer to see the results through the tool before committing to the shade live.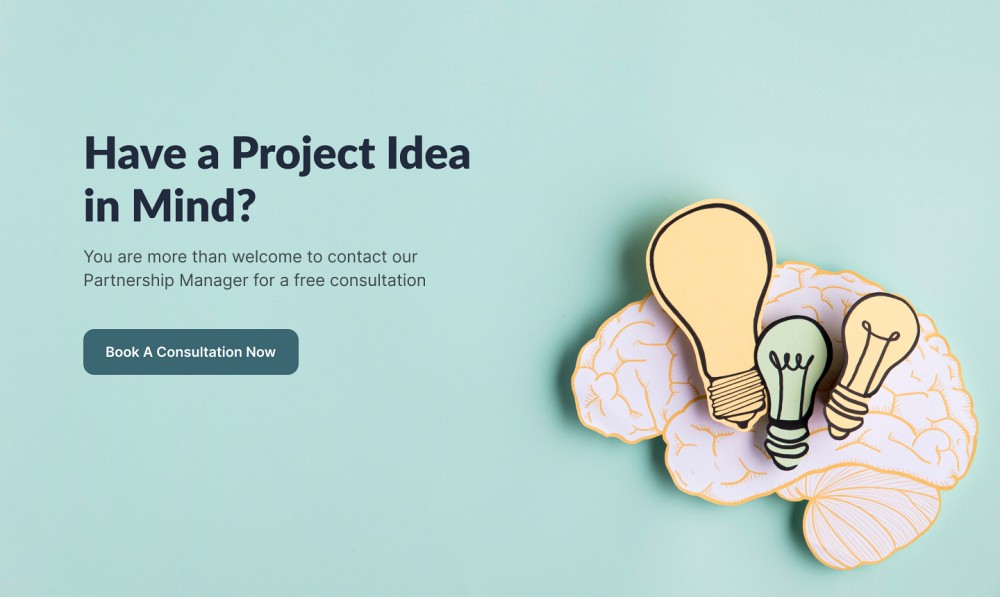 4. Personalization
Because of mobile, consumers now have a personal stylist, hairdresser, and makeup artist right at their fingertips, 24/7. To make sure L'Oréal is available whenever customers need, the company offers more than just customized products. It commits to deliver personalized digital experience, to attract, engage, and retain the customers.
In 2015, L'Oréal launched Makeup Genius, a mobile app that allows consumers to virtually try on makeup. The app scans a customer's face, analyzes more than 60 characteristics, then virtually displays how various products and shade mixes can be used to achieve different looks, in real-time. Consumers can select a look they like and directly order the right products with just the press of a button. As the app tracks how the customer uses it and what they buy, it learns their preferences, makes inferences based on similar customers' choices and tailors its responses. 
The important takeaway is that the company didn't build Makeup Genius to mirror its mobile commerce experience. The app is a unique asset both as a branded channel for engaging with customers and as a "fire hose" of incoming information about how customers engage. It allows stakeholders to understand the needs of loyal users and tailor meaningful, assistive experiences for them.
Due to the high level of technology integration as well as personalization, the app was even compared to a revolution in the beauty industry at that moment. 
5. Purchasing convenience
Let's recall those examples. The intelligence of L'Oréal is that they can "think things through" and enable several functionalities within one application to turn the solution holistic and the shopping experience of customers fulfilled. As in Makeup Genius, apart from the "scan the face" part, the app also allows consumers to scan products in-store, see the details in the app, experience how they would look on themselves, and finally complete the purchase through the app at any time, avoiding lines in congested stores and improving the overall shopping experience.
Or, in the case of Garnier Shade Finder Tool, the technology is not only used online but also in the hair color aisle at the store, where Beauty Advisors are available to offer assistance and feedback in stores. All of these digital products and strategies are designated to turn the purchasing experience into a seamless and comfortable journey. 
L'Oreal's Digital Transformation
According to the Harvard Business Review, L'Oreal's digital transformation began in earnest in 2012 with the launch of its "Connected Beauty Incubator." Now known as the "L'Oréal's Technology Incubator," the center of expertise COE is devoted towards developing new, technology-enabled beauty products and experiences.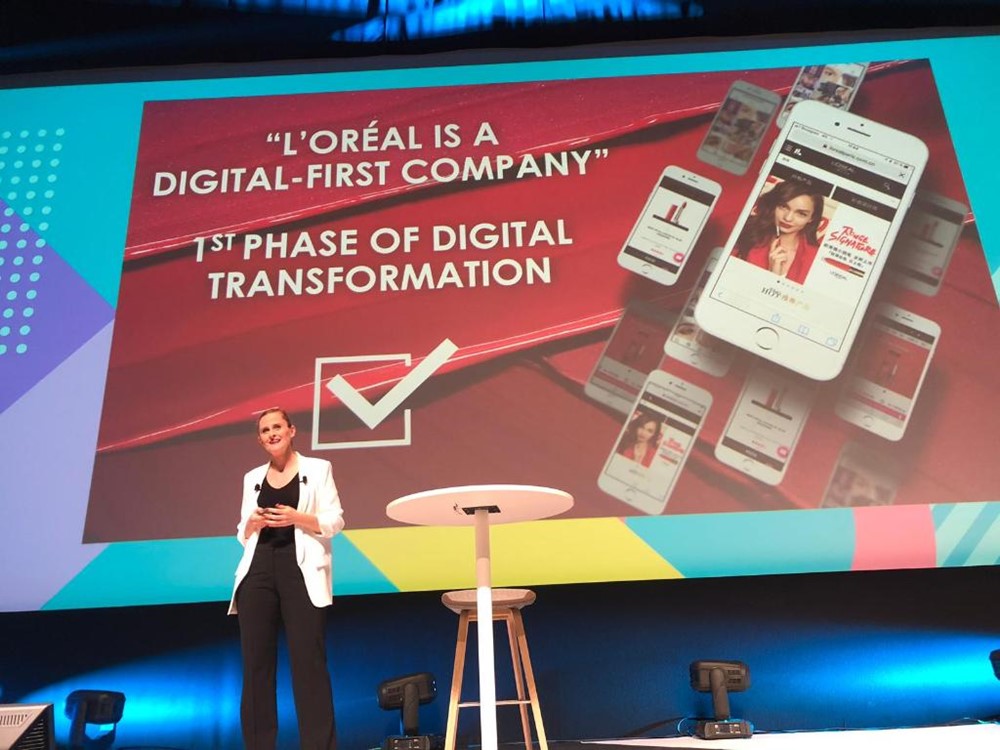 For example, they developed an augmented reality (AR) powered mirror app that allows people to try on makeup virtually using their smartphone. They also developed a new makeup device that uses artificial intelligence (AI) to customize makeup on demand, Perso. Set to be released this year, Perso collects and leverages real-time data to create its formulations. According to the L'Oreal website, the 4 key areas it looks at are:
Personal skin analysis: The user opens the Perso mobile app and takes a photo with their smartphone camera. Utilizing L'Oréal-owned ModiFace technology, the app uses AI to analyze the user's overall skin condition—including deep wrinkles, fine lines, the appearance of dark spots, and pore visibility.
Environmental assessment: Using Breezometer geo-location data, Perso assesses local environmental conditions that can influence the state of the user's skin, including weather, temperature, pollen, UV index, and humidity.
Product preference: The user then enters their personal skincare concerns into the Perso app, including fine lines, dark spots, pigmentation, pore size, radiance, and dullness. The user can also input preferred texture and hydration-level to further customize their unique formula of moisturizer, serum, and under-eye cream.
Custom formulation and dispensing: This collective data informs the creation of a personalized blend of high-performance skincare, dispensed in a perfectly portioned, single dose at the top of the device for easy, clean application. The technology adjusts for morning and evening application, and the device features a detachable mirrored top so consumers have the option of taking a single or larger dose with them on-the-go.
Learn More On: Software Project Estimation: The First & Foremost Step To Success
In Summary…
It's no accident that L'Oreal is the world's #1 beauty and personal care brand. Unlike many of their competitors, they saw the writing on the digital wall early and pounced on it, disrupting the disruptors before too much damage was done.
At over 100 years old, it's safe to assume that L'Oreal had its fair share of silos and legacy systems they had to contend with back in 2012. However, they did not let the old ways of doing things stand in the way of innovation. Instead, L'Oreal serves as a shining example of how speed and agility in the face of change can lead to incredible success down the line.
Savvycom – Your Trusted Tech Partner
From Tech Consulting, End-to-End Product Development to IT Outsourcing Services! Since 2009, Savvycom has been harnessing the power of Digital Technologies that support business' growth across the variety of industries. We can help you to build high-quality software solutions and products as well as deliver a wide range of related professional services.
Savvycom is right where you need. Contact us now for further consultation:
Significant advantages of IT Outsourcing include scalability, more robust disaster recovery, more accessible experts with the required skill and experience, lower costs, and being able to focus resources on core business development.
Google: Google started as a simple search engine but has since become a massive organization offering hardware and software services in addition to its advertising services with employees distributed around the world. Today Google is almost a proverb for the internet itself. Its name has become a verb used by everyone when talking about searching online.
Alibaba: When talking about online eCommerce firms, several names come to mind. You have Amazon and eBay, of course, but a company that has quickly come to the fore is Alibaba. Alibaba is another example of companies that outsources. Still, unlike Amazon and eBay, Alibaba is based in China, which makes the challenges of outsourcing somewhat different.
WhatsApp: When thinking about companies that outsource, WhatsApp is an excellent example of outsourcing as it has been doing it from the very beginning. As early as 2012, WhatsApp was a small organization with only 30 full-time employees and five part-timers. Based out of Mountain View, California, they understood that they needed to keep costs down if they wanted to grow.
Apple: However, while Apple designs excellent products, it does not make or manufacture them all by itself. Apple is another example of a company that outsources. It depends on multiple partners in the US, Asia, and the Far East to produce hardware and services. In some cases, these relationships go back decades. By outsourcing its supply chain and manufacturing facilities, Apple can focus on its core strength – designing great products that people like to use.
At Savvycom, we recommend mapping out your Outsourcing strategy before reaching out to vendors. Currently, these are the 03 most popular IT Outsourcing Models: Full Process Outsourcing, Dedicated Teams, and Staff Augmentation.