Tutor App Development: 15 Must-Have Features For Your Tutor App
Because of COVID-19 distancing measures, classroom-based education has been going under an existential crisis with the interruption becoming indefinite in scope. Online Tutor App and homeschooling are being tossed as serious alternatives for face-to-face teaching. These past few months, even we have observed an exponential increase in queries for Online Tutor App Development. Yes, with our expertise, on-demand IT solutions are no challenge but it surprises us to an extent when we see the approach to such paradigm-defining projects being the same old "same old". 
If there is an educational sector that stands to benefit from the resurgning interest in online tutoring, then that is the K-12 cohort. Last year, the tutoring market associated with this sector was worth $600 million. It is projected from 2019 – 2023, tutoring for this section would expand at a rate of 23% CAGR. So here we are, at your service, presenting a step by step guide to develop a tutor app.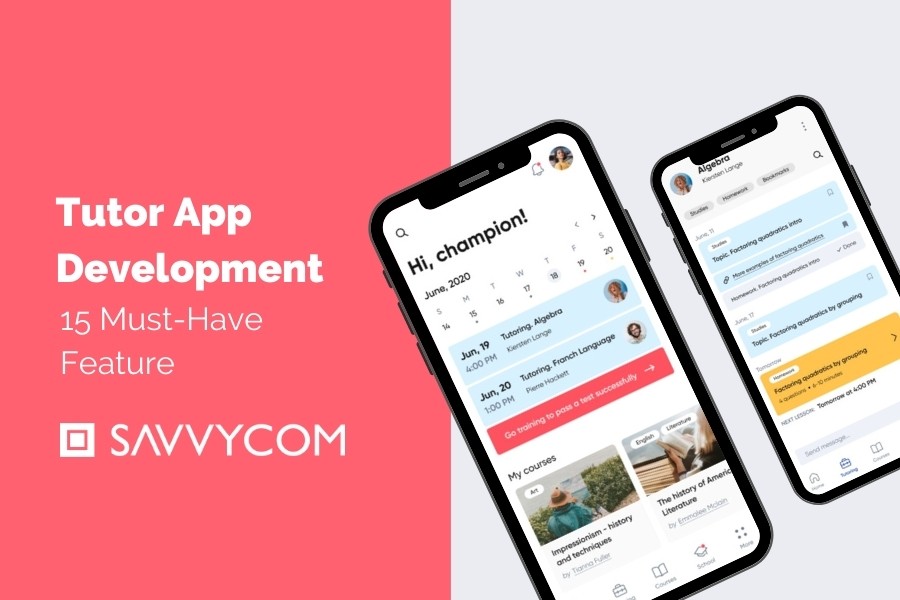 Tutor App Development Processes
Global mobile app revenues are expected to hit 581.9 billion in 2020. If you want even the thinnest slice of this pie the mobile application development must remain sleek from beginning to end. Whether it is a proprietary undertaking or involves a partnership with a tutor app development company, standard procedures must be followed. We'll keep it short as our focus remains on the features of tutor apps, which makes up the follow-up section.
Step 1: Research as much as you can
Create buyer personas, draw app usage patterns, and demarcate your ultimate customer demographics from the crowd only to discover the reality that could be totally different. You need someplace to start and the safe haven of your thoughts, the birthplace of your brainchild, you must do hard research on. 
Step 2: Wireframe your application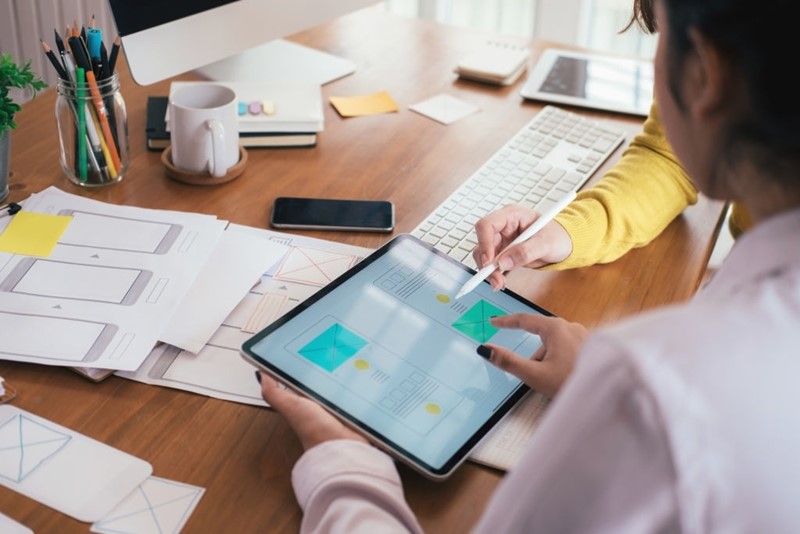 Wireframe is a visual guide that represents the skeletal framework
This step involves giving an artistic, user-end face to your applications. Define entry points, in-app navigation routes, exit doors, and all that the users will find in your app. Use storyboards to elaborate on user engagement. Get this step right and you shall have your work cut out for the next step. 
Step 3: Check for technical sensibility
Ensure you have the right tool sets to help chart the journey. Having said that, what about the backend infrastructure to build and scale the app? When doing things in-house, reconnaissance the open-source, public API database and look for deployment-ready codes that would save you hands-on time. 
Step 4: Prototype your app
Create a partial app at minimum development costs and timeframes. Release a version of it to limited users. What you're essentially doing, is creating a Minimum Viable Product. This initial user response should let you predict future roadmaps or pivot, whichever is necessary. 
Step 5: Designing the UI & UX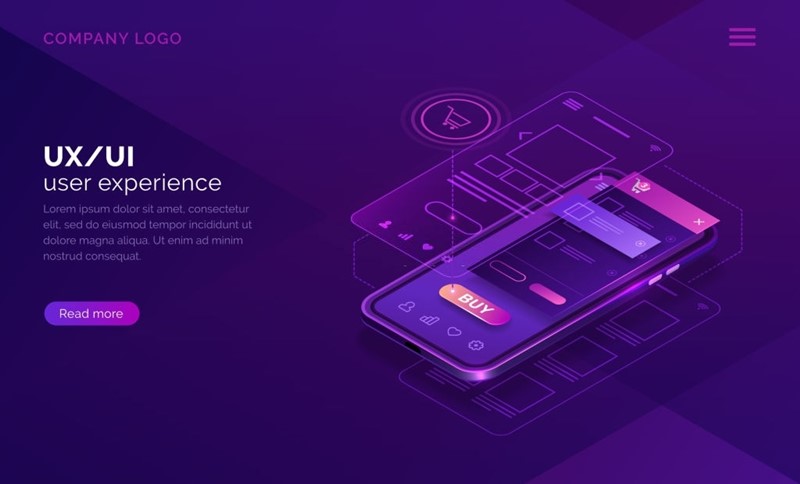 User experience design is the process of supporting user behavior through usability, usefulness, and desirability
Your app is beginning to take its shape and size. You have to perform a balancing act here managing the resources and trying to manufacture something that has a robust frontend and backend.
---
Step 6: Developing mobile apps requires you to adopt an SDLC model
These are methodologies which can optimize your development deadlines. The aim is always to minimize bugs, something that are as unrelenting and unpredictable as the mobile app trends themselves.
Step 7: Testing an app can never be over-emphasized
End of the day, your app is a code that was written by someone hoping that the operating logic and functionality used is right. You don't want users to bad mouth your reputation on the app store because of an avoidable glitch. Testing the app will account for device compatibility, actual data usage, uptime, and everything that regards a digital product.  
Step 8: Deploy the app on the App Store(s)
Once you're sure of its product-market fit. The real job begins after this with you keeping a constant vigil on the state of operations. Put even more energy in your after-sales support and maintenance as you did in creating the product.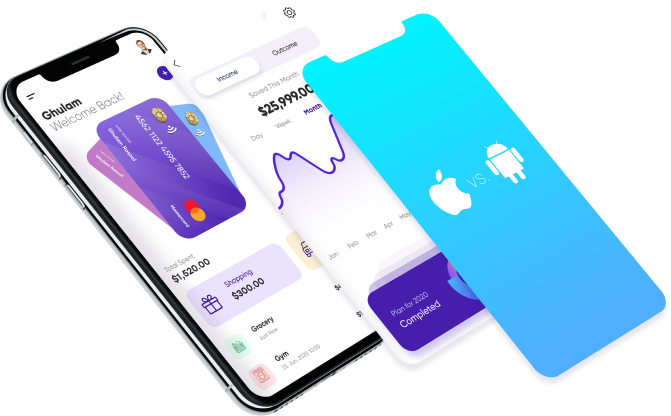 Are You Looking To Make Your Own Tutor App?
Our team is ready to consult you regarding the detailed development process and present preliminary project evaluation with an approximate app budget.
---
Must-have Features For An Outstanding Tutor App
The rise of apps in the online education industry has been nudged forward by parental insecurity for their children to miss out on timely education. Community schools are far from standardizing delivery for online tutoring services, due to which the private tutoring market is blossoming up. A standalone, private platform for tutors is faster to develop than an institution-centric application. 
But saying this it does not take away from the feature sets of either category. Whether it is a school teacher at the other end or a privately hired tutor on demand, the following features in the app would better the overall experience for both the master and the apprentice. 
1.  Single Step Sign-in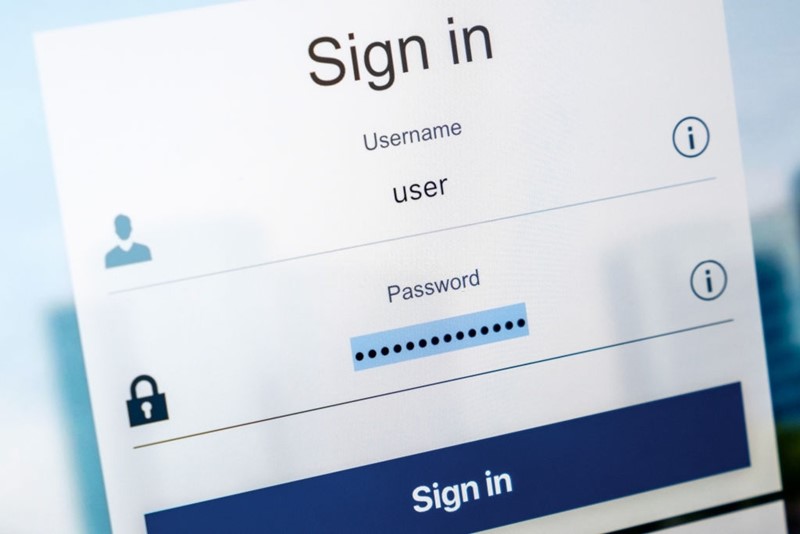 Sign in will be the first step when people go online
You want as many people to download and use the application as possible. But the days of long-format sign-up forms are a thing of the past. First-time users may not entirely want to stick around for the long haul. Make it easier for them to get into the app. Facebook or a Google sign-up option is the thing these days that instantly gratifies the user and moves them over to discover the app-content. If you want to keep it formal, then asking for an email, name, age and the mobile number should suffice. But no more than that. It's better not to complicate matters by making users create brain-drain usernames.
2.  Smart Search Option
Congratulations, Elvis has entered the building. The first thing a user would do is to search for relevant learning material. So how do you optimize this critical step? Implement a smart search that sniffs keywords out instantly. Run of the mill software developers miss out on basic functionalities that users expect. The scope of user search is limited. Hence, target all the short tail/long-tail keywords an average user might type in a frenzy, part of your algorithm. Then auto-suggest these as one types a query in the search field to make it easier for them to click and be directed to the relevant landing page.
---
3.  Top Courses
Displaying the top courses on the homepage gives the student a broad idea of what the app is best suited to and the learning habits of people. Whatever you propose to educate students in, make sure you have a diversified, value adding course list. Udemy is one example. See how they boast their content repository and total users. The sheer size of the numbers would make anyone interested. 
4.  Personal Dashboard
Tutor mobile app development is all about reinventing the wheel. How can you make something as basic as a personal dashboard stand out? Introduce a recommended section based on the purchase history of users. Push your IT team to introduce a widget for 3 types of recommendations during the course of an education app development:
Related courses as per user browsing history 

Related courses as per purchase history 

Courses purchased together  
Alongside this, the dashboard should offer a progress meter sharing learning statistics for each individual. 
5.  Learn Where You Leave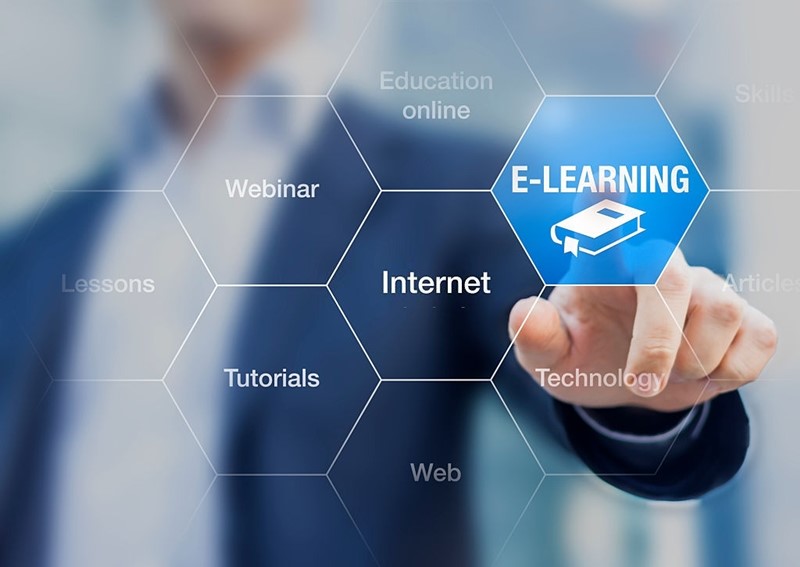 With Online-Learning you should be able to learn from bascially everywhere
The Save Shopping Cart option where you save the stage of an order and return later to make the payment is a hit amongst the users. The same principle has been extended to education mobile app development. Immaterial of the circumstances, learners must have the option to pick their online, recorded lecture up right where they left-off. It sounds easy but requires high-level technological pedigree, the kind that Savvycom has proven time and again to have. Also, recorded sessions should be sequestered to auto-play once a video ends. 
6.  Offline Access
All the leading apps have this feature. No matter the nature of content, digital businesses are receptive to the fact that internet access is not the same at all places. To give an example, Netflix and Youtube allow you to download videos, with Hike you can chat in offline mode. Give users the access to download and carry their lessons as they see fit.
7.  Interactive Assessments
Quizzes are a fun-way to conclude and test the retaining capacity of students. An online tuition platform would be no better than an e-book if there is no 2-way interaction with consumers. The tests, at the same time, shouldn't be boring. This is where gamification comes into play. In fact, take it a step forward and introduce a test series for each chapter. For instance, students often return to a tutorial to repeat it. Provided your app has a revision tracker, students can be encouraged to take on new questions and see if they have actually improved.
8.  Session Transcripts & Notes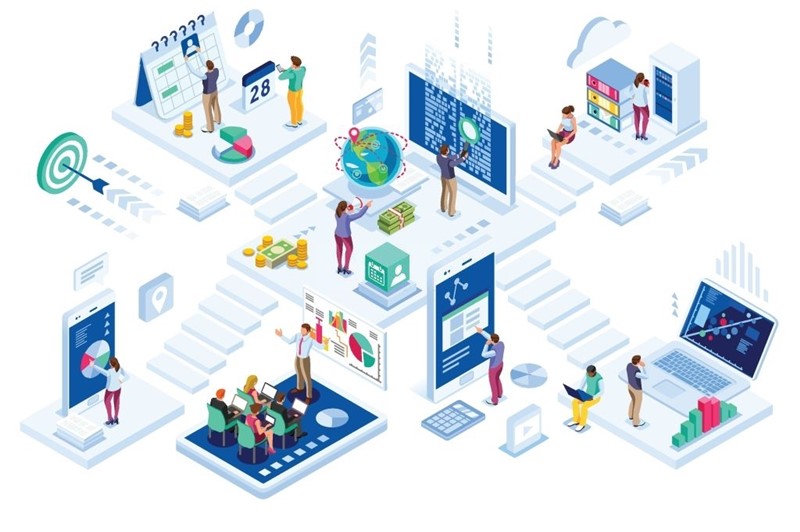 Materials are always present on your Tutor App & Learning Platform
Whether it is a live online class that you are a part of or an offline one, session transcripts are always handy. That should further be augmented with a Notes section that students can download. Educational app development should focus on minimizing student efforts and help them focus intently on the lesson at hand. In-app features should encourage direct interaction between trainers and the batches which brings us to our next point. 
9.  Instructor Log
The complexity of this feature is linked to the nature of tutoring services. For instance, if the app allows live instructor-student interaction, the instructor can have open discussion on a topic. They can post MCQ tests in the middle of the class to measure attentiveness and rate students who'd be automatically graded thanks to pre-feeded answers in the app. This rating can be synced with the personal dashboard of students and share pointers with guardians, just like a school report card. 
10.  Personalized Growth Plans
The point of reaching each student via smart devices is to identify and recommend a roadmap tuned to each student's aptitude. Continuing from the last point, instructors can create a customized learning path having developed an understanding of each student's strengths and weaknesses from the log. With the content bank ready to support the after-class needs of a student, they would know exactly what to study and what to derail for future in turn optimizing their time and learning.
---
11.  Q&A Pin-up Board
Not everyone is in the habit of jotting down doubts to confirm with online trainers. What if it's a weekend? Would you want to be stuck up with your query for so long. Most of us would appreciate it if someone would attend us sooner than later. Therefore, tutoring services planning to launch operations should make room for an in-app section where students can post their doubts and instructors can reply within a stipulated time. 
12.  Notifications
With a physical space we know when to gear up and leave for classes. But what about e-tuition. That's why timing reminders (pun intended) is critical. Send alerts to get students hitched to their screens or if they left a recorded session mid-way to come back and complete it. Notifications must be relevant to the user treating them as people and not mere customers. 
13.  Group Mode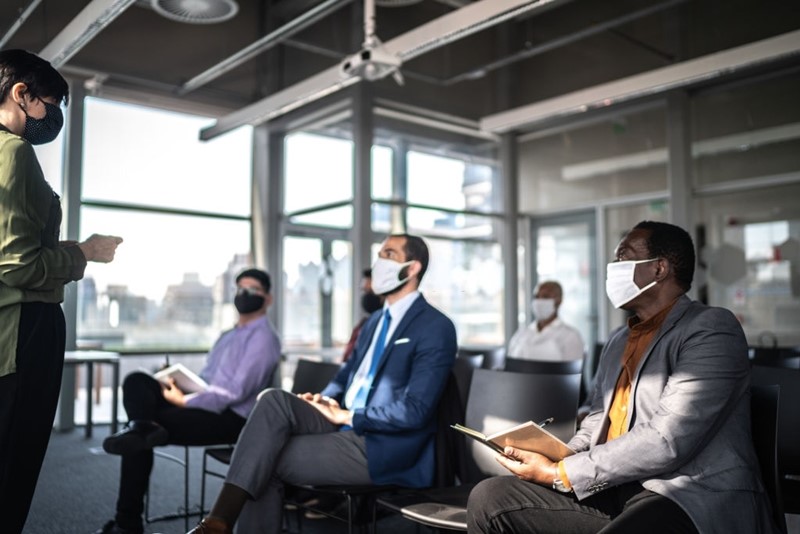 Discipline is hard, isn't it! But it becomes easier to do something hard when others are supportive of us. Similarly, studying in groups makes the experience worthwhile. If students can collaborate and learn a particular subject together, nothing like it. They could help each other understand the topic through live interaction or mutually pose questions to an instructor. Having a kaleidoscoping experience as an e-learning app development company we know exactly how to make this feature stand out with audio/visual effects and multi-format content sharing. 
14.  Multi Device Compatibility
You can never control which device the user would experiment with, or be forced to run your app on due to which it has to be accessible across all mainstream devices and operating systems. As an education app development company, another trend we see surfacing is Progressive Web Apps. 
Mobile application development could be a little expensive as you continue adding features to the design. Due to which the concept of PWAs is picking up fast among budget-bound vendors. 
15.  Stream on TV
The sheer exclusivity of this feature would place your app in a league of its own. Imagine learning from a tutor on demand, with the entire session being broadcast on your television. It's like watching a sitcom with your parents. Streaming takes the unwarranted seriousness out of the picture and makes you inadvertently enjoy it. 
Will Tutor Apps Be Able To Maintain Their Growth Post-COVID? 
You bet. Online education in general will last long modulating its structure in exciting ways, says the World Economic Forum. COVID-19 is not the cause here but an accelerator. Last year total global Edtech investments were valued at US $18.66 billion and they are expected to reach US $350 Billion by 2025. The 4 pillars giving foundational strength to this expansion are:
Language Apps 

Virtual Tutoring 

Video Conferencing 

Online Learning Software 
The highest valued Ed-tech company as of writing, BYJU's is worth US $10 billion. This Indian startup monetizes the same virtual tutoring market we have been drum-rolling of in this article. That settles the argument once and for all.