10 Easy Steps To Reach More E-commerce Customers
Looking to attract more customers to your e-commerce site? There are many ways you can do this, most of which are relatively easy to implement and will get the results you need most. Every e-commerce site goes through ups and downs, so if you're ready to implement new strategies to get more traffic you should be able to navigate through the more challenging periods.
Here are 10 easy e-commerce steps to help you reach more customers:
Don't Overlook Current Customers
It's a common mistake to assume that slow growth means you need to target more customers. In fact, the opposite is often the case, as reaching out to your existing customers is usually the best way to encourage the growth you desire, with customer retention being a simple way to improve sales.
Returning customers on average buy more items, have higher conversion rates and provide more revenue with each visit to the site. Of course, e-commerce platforms need to expand their customer base to grow, but this is a very expensive marketing strategy, so consider building more brand loyalty with your excising customers before reaching out to new ones.
Improve Usability
The easier an e-commerce platform is to use the more customers you can expect to gain. The store should be easy to navigate for customers that know what they want to buy as well as customers looking to casually browse the products.
If possible, utilise website analytics to determine what customers are searching for and how to make these things easier to find. The quickest path is the most appealing to your customers, so by maximising the usability of your store you can ensure people quickly find what they want.
Look towards developing a highly optimised search experience for customers, as you want them to easily find your goods. Otherwise, they may look elsewhere.
Engaging Content
Customers are sick of being constantly bombarded with adverts, so you need to create unique, engaging content that markets your goods in a non-invasive way. Aim to provide valuable content that highlights the benefits your products offer and the solutions they provide. You'll need to understand your customers for this to ensure you have the right target audience.
Engaging content includes easily readable lists, eye-catching headlines (e.g. 'how to'), and up to date blog posts on relevant topics. Always ensure content delivery is frequent and unique to maintain engagement with new and returning customers. For reference, you can check out more of our company's blog block – perhaps you can find some interesting ideas for your own content! 
A Good Shopping Cart
E-commerce sites live and die with a shopping cart, so make sure customers have a fully functional cart that is easy to operate and navigate throughout the site. Try testing your current cart and asking for customer feedback on how to best improve it.
A simple checkout page is a vital part of a good shopping cart, so look to optimise this page, reducing exit routes and any confusing content that may lead to abandoned shopping carts. According to research from
Signal-boosters.co.uk
, 62% of smartphone users made a purchase within the last 6 months, and with so many users purchasing on mobile devices it is important to have clean, optimized checkout that displays well on devices of all sizes.
Let's take a look at
Baia Baia
, a fashion e-commerce software designed by Savvycom.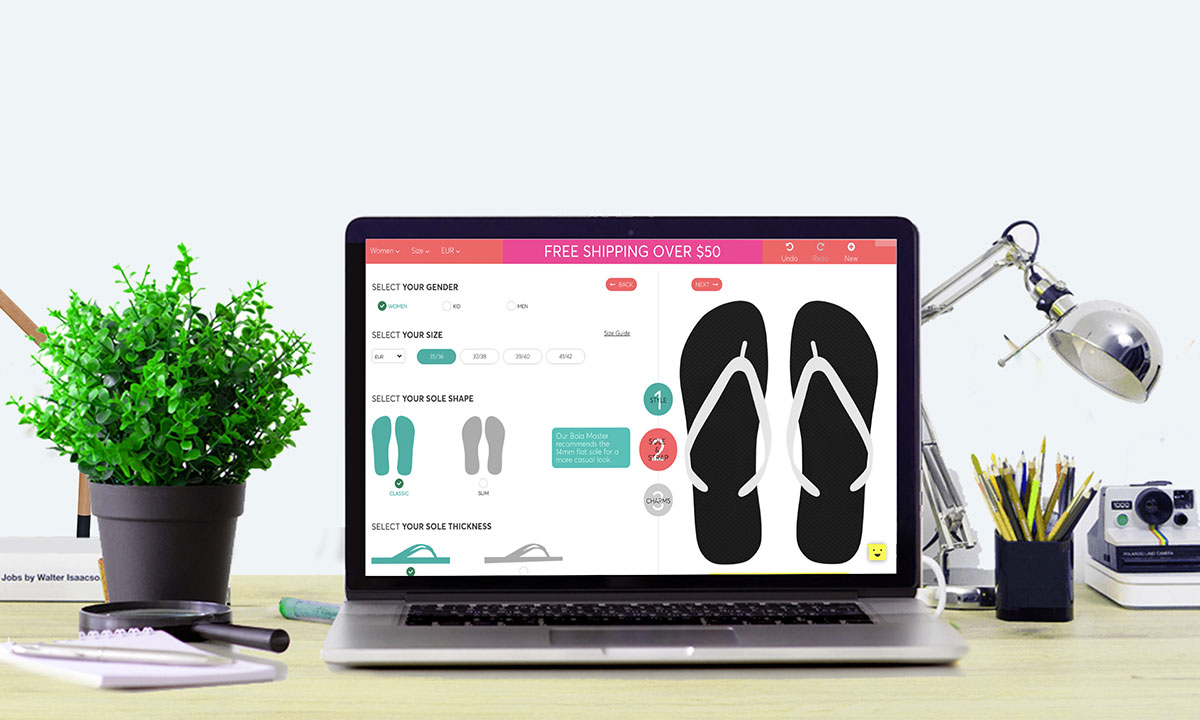 Apart from other functionalities such as Order or Payment, Baia Baia is critically outstanding for its concise, optimal shopping cart which closely follows customers from their product search to "Add to cart" and finally they're moving on to payment. This guarantees a transparent and convenient process, which reflects Baia Baia's vision to make online shopping "free and happy" as well as improves customer usability and experience.
Social Media Strategies
Make the most of social media marketing to help drive sales and leads towards the e-commerce site. Your marketing team should be using social media networks to publish content, as this helps the content reach a much wider audience than if not published on these sites.
Look to use sites like Instagram, Facebook, and Instagram, as they really cater to visual content that can help increase sales and attract new customers. Post engaging content on social media channels, including photographs, blog posts, and promotions, while using analytics to help direct social media marketing strategies.
Book a free consultation now
Show That The Site Is Trustworthy
If an e-commerce site doesn't look the most professional, customers are guaranteed to look elsewhere.
Yet even the most professionally designed sites don't build complete trust without clearly displaying your cybersecurity processes, so be sure to include all security information clearly on the site.
Only include security badges for the companies you work with, however – this is about building trust not misleading anyone!
Use Video Demonstrations
Videos are more likely to keep customers on your page, with sites that feature video getting the average customer to remain on the site for much longer – the longer they remain the more likely they are to buy!
People don't want to be constantly reading, so video demonstrations can quickly provide the necessary information about your site or products.
Photos with Testimonials
Customer testimonials help showcase what your product offers better than most things, yet it's important to include a face to these messages. Otherwise, it's easier for customers to assume it is fake.  
If possible, add photographs and personal information with any customer testimonial. Customers will believe always these more than testimonials attached to a blank face, as it looks far more professional.
User-Generated Content
User-generated content is the process of using content created by customers (e.g. video, blogs, reviews) to market your website. It provides a source of organic content that speaks volumes about your brand, site, or products, typically resulting in more leads.
Social media is great for this, using campaigns on sites like Instagram and Twitter that allow branded hashtags to help spread content and drive traffic towards the site.
Sales and Promotions
There is nothing quite like a good sale to help drive traffic to a site and increase sales. Customers love a bargain, so consider offering a limited time sale or special holiday promotions to get more eyes on the site.
Worried about the cost of running a sale? Then try increasing the base price before adding a discount.  
Should you have any question, don't hesitate to contact us via: