How to Retain New Customers on Your App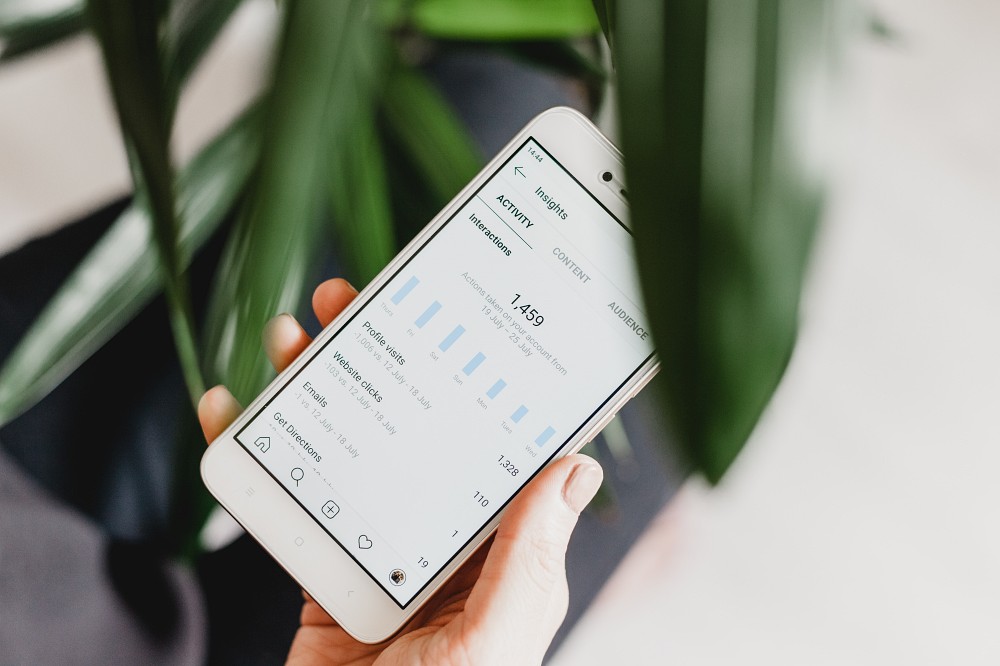 "Do what you do so well that they will want to see it again and bring their friends" — Walt Disney
No business can survive without customers. 
Even if your product is the best in the market, without a reliable customer base, your chance of profitability is nil. That's why organizations put so much focus on customer retention.
Customer retention refers to an organization's ability to convert its customers into repeat buyers and keep them from switching to its competitor(s). 
It's all about building brand loyalty and being committed to superior customer service.
Did you know that a mere 5% increase in customer retention can increase an organization's revenue by anywhere between 25 and 95%?
Furthermore, a high retention rate for your product indicates that users are enjoying your platform. A poor retention rate, on the other hand, suggests that your app has a problem that needs attention.
How to retain new customers on your app
Customer retention rate is the percentage of your customers that are still using your product (software, app, etc.) after a certain amount of time. 
For instance, you can measure it after Day 1, Day10, Day 30, and so on. 
The longer a customer stays with your company, the more likely you are to generate more revenue in the future.
In this era of mobile marketing, the retention rate is an important component for measuring customer lifetime value (CLV). One of the best approaches to improving your customer retention rate is to provide a positive user experience. However, that's not it!
There are a plethora of other strategies that can help you increase customer retention, which can improve your bottom line. Here we are about to discuss the top tips that will help you retain new customers on your app.
1. Improve your customer onboarding process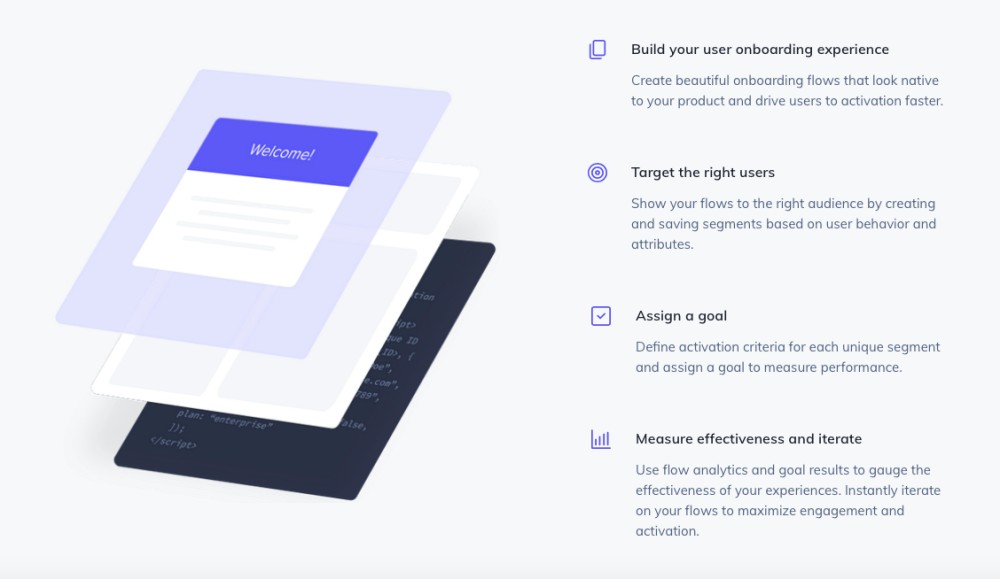 No matter what type of product you are offering, ensure that you provide a positive user onboarding experience. It often proves to be the most vital step for ensuring a high retention rate. It's crucial that you walk your new app users through the app on their first visit.
Here is the proven formula to ensure a good user onboarding experience:
1.1. Maintain simplicity
During customer onboarding, you must emphasize your app's key features. Provide them important insights so that the customer can easily move around your app. Also, make sure that you offer additional support, if necessary.
1.2. Deploy user onboarding tools
To make things easier for your customer retention and engagement team, you might want to deploy specialized user onboarding tools. 
Tools like Appcues enable you to create onboarding experiences without coding. This particular feature allows marketers to go ahead with their user onboarding program without having to constantly contact developers. Everything is ready to use, making the user onboarding process a seamless experience. 
Using Appcues, you can improve user engagement by helping them understand your product in detail. For that, you can deploy a combination of strategies, such as video lessons, slideouts, and less-intrusive tooltips. You may also use a persona-based onboarding approach.
1.3. It's all about visuals
An image or animated element can often be the most effective approach to grab a user's attention or explain how to use your app. Use attractive media files to make your user onboarding process as simple as possible.
1.4. Include a strong Call to Action (CTA)
On completion of your app's user onboarding program, make sure that you add a Call to Action (CTA). This would ensure that the customer stays aligned with your product's end objective. For instance, you might ask them to subscribe to your mailing list.
2. Provide prompt client service
Did you know how Amazon, the biggest eCommerce company in the world gained its current status? 
Yes, you guessed it right, through positive customer support. 
In this era of hyper-digitalism, you cannot ignore the importance of customer service.
Using the right approach, you can communicate successfully with your consumers and deliver appropriate support, which ensures that your clients are satisfied and are more likely to continue using your product.
Setting up a live chat tool or help desk within your app will assist you in improving your product, with the end goal of meeting your customers' needs. This is where chatbots can prove to be extremely beneficial.
Chatbots can help you swiftly deliver replies to your consumers' queries. Besides, these tools are less expensive to set up and maintain as compared to hiring dedicated customer support employees.
Another advantage of using chatbots is that they do not require shifts or breaks, they are available 24X7. However, it's always recommended that you find the right balance between AI and human support.
There come times when your customers might get irritated with Chatbots and they might prefer speaking to a human representative. At such times, having a customer support team can prove handy in customer retention efforts.
If you respond swiftly to consumer questions or complaints, you can turn an angry customer into a loyal, repeating customer.
3. App store optimization
If you don't already know a thing or two about app store optimization or ASO, it is the process of altering your app store entry in order to improve your rating. This can help you increase retention rates by attracting high-value customers and providing them with a clear picture of what they can expect when they download your mobile app.
To stay ahead of your competitors in terms of customer experience, make sure that you focus on optimizing the following aspects:
Your app's name and description

Keywords

Icons

Images and other media files, if any
If you notice closely, you would see that the majority of the top-rated applications in the app store employ bullet points in their descriptions to help consumers better understand what to expect. This is why software testing is important. It allows you to get valuable insights into your app's functionality.
By mastering the practice of ASO, you can attract organic visitors to your app. And guess what, organic visitors happen to be the most valued customers who generally stay longer because they themselves showed interest in your app instead of being exposed to advertisement-based impulses.
4. Use social media and conduct surveys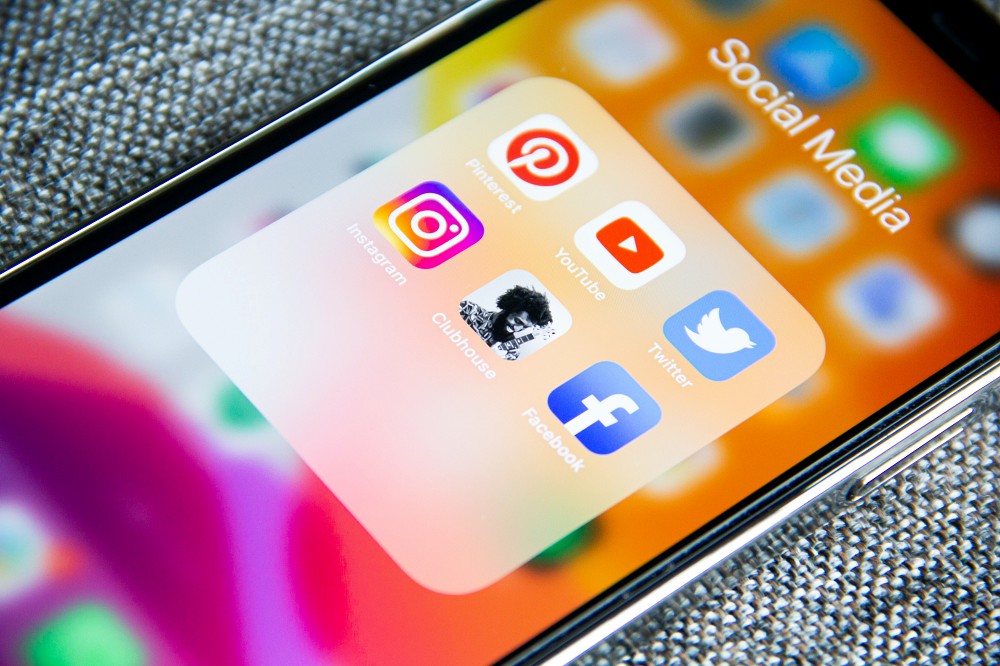 Today, with social media becoming a crucial part of our lives, you have a plethora of opportunities to understand customer sentiments. 
Understanding customer sentiments and their motivations can enable you to come up with product development strategies that will help you improve your customer retention rate.
It has been found that approximately 90% of disgruntled consumers leave a product or service without saying anything. This is why you must proactively listen to your customers' voices. 
Thankfully, in this era, you can easily keep a track of customer trends by deploying specialized research methods, such as social media surveys and polls.
You can utilize your mobile app to enable automatic surveys and find problems with your current user experience. Then, by responding quickly to the problems you detected, you can minimize the negative impact on your customer relationships.
You can use various social media listening tools to monitor your customers and extract relevant information from them. Simply paying attention to your clients can help you come up with useful app feature ideas.
To plan your retention strategy, keep track of all social media activity, comments, and reviews linked to your organization, services, and goods on a regular basis.
5. Personalized user engagement
Personalization can help marketers improve product retention rates. Did you know that about 91 percent of customers prefer shopping from platforms that provide individualized recommendations and offers?
The days of generalized product experience are gone. 
With social media and movie streaming sites making a dent in the way user experience is approached, you cannot take a chance with a general customer engagement plan.
If you have the right kind of user data such as name, preferences, address, etc. you can provide appropriate suggestions and personalize your app's offering depending on the particular user's preferences. 
It is a given that your individualized recommendations will improve with time, which, in turn, will increase the likelihood of your customers returning to your app.
However, not all kinds of personalization work well. It's crucial to achieve the correct balance by determining whether or not it enhances the overall user experience.
Conclusion
Mobile applications are the way of the future, irrespective of the industry you operate in. Your priority should be to include user-friendly and eye-catching features in your app. 
Acquiring new customers is relatively easy. You can do it by following these 10 easy steps.
However, retaining your customers can become tricky at times. We believe that the tips we mentioned above will help you level up your customer retention game.
It's worth remembering that customers generally don't buy things based on your choices.
At the end of the day, they want services and products according to their preferences. So, it would pay off if you put your customers' choices at the forefront of your business model. And you can do so by improving customer experience over time.