Savvycom New Headquarters Celebration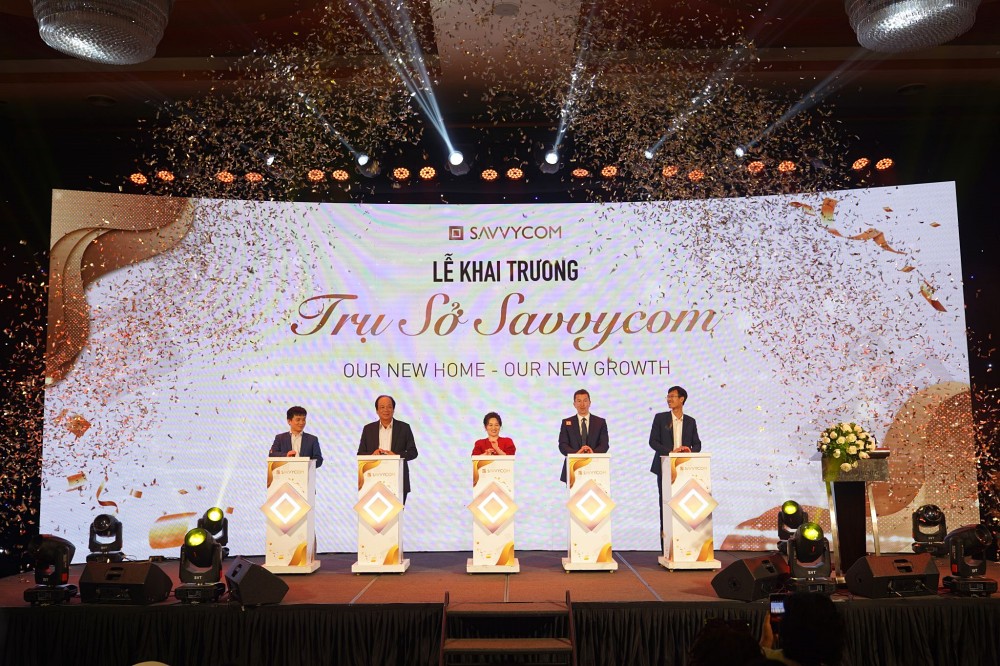 Savvycom's Board of Directors, together with Mr. Mark Tattersall, Deputy Head of Mission, Australian Embassy in Vietnam, jointly inaugurated Savvycom's New Headquarters
On April 19, Savvycom's Headquarters Opening Ceremony took place successfully with the presence of more than 200 Special Guests and the support of more than 100.000 Livestream Viewers. The hybrid event aims to celebrate the company's latest milestone and other significant progress in the industry. The company also inaugurated the new office, located at Level 7, Sky Park tower B, No. 3 Ton That Thuyet, Cau Giay.
We would like to express our sincerest thanks to our Special Guests coming from Government offices, the Australian Embassy in Vietnam, Business Associations, Universities especially our wonderful Clients and Partners who have been with Savvycom throughout this special journey for over the last decade. Your presence is not only strong support for Savvycom but also contributes to the cozy and bustling atmosphere of the ceremony.
We also want to express our deep gratitude to our lovely customers, partners, and spectators for your support through our Livestream. We feel incredibly proud and happy when receiving your compliments and congratulations from the bottom of our hearts.
CEO Thanh Van Dang during her opening speech
As Ms. ThanhVan Dang – Savvycom's CEO shared in the ceremony: "After more than a decade of operation, having the trust of customers and partners, the consensus of the staff in the company, we are ready to start a bigger game.", hopefully, in the brilliant new chapter of Savvycom, we still have your companions in the road of realizing our vision of being in the Top 10 IT Enterprises in ASEAN, contributing to affirming Vietnam's position on the global IT market, and creating long-term values ​​for the community.
These moves represent the company's commitment to a development plan that is set to establish Savvycom as the leading Vietnamese IT company in the ASEAN region by 2025. With the market growing strongly and a diverse pool of talent that can deliver, Savvycom will leverage the increasing expertise of the populace to drive even more growth in the healthcare, fintech, e-commerce, artificial intelligence, and blockchain sectors.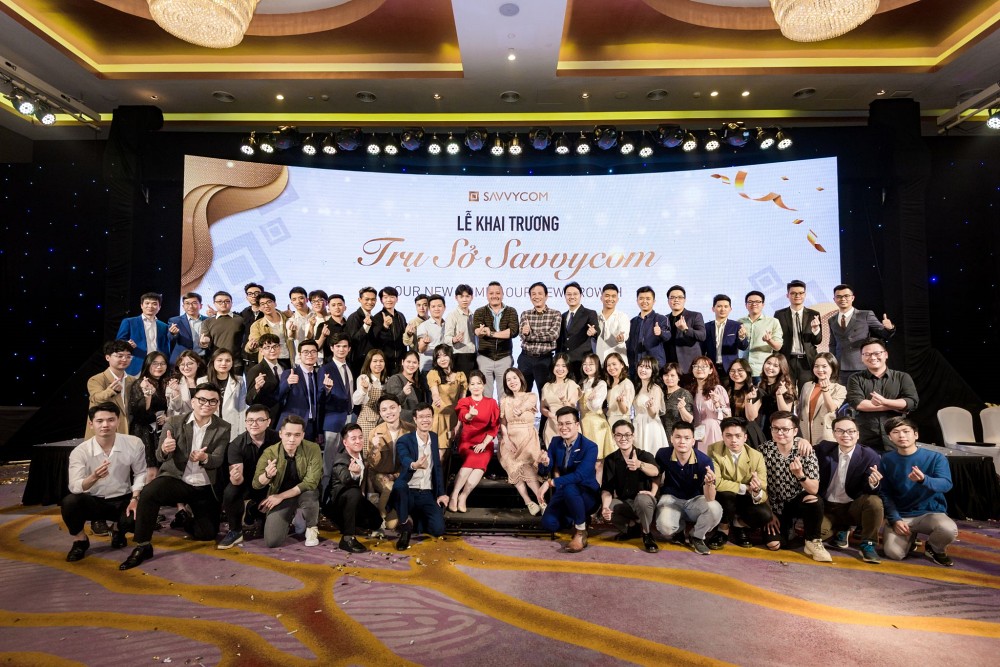 Savvycom Team
Savvycom will also look to increase its staff to 1,000 skilled engineers in the next five years, with a new blockchain lab paving the way for both employees and students to work on projects that utilize new and evolving technologies and stay at the cutting edge of the industry.
We will continue to build on our already strong presence and growing strength in the IT industry internally and externally, setting our sights on the ASEAN region and far beyond.
Once again, thank you all for being there, for being a part of Savvycom, and for being our friends, partners, and companions during this magical journey as we put our name on the Technological Map across the Globe!

Savvycom – Your Trusted Tech Partner
From Tech Consulting, End-to-End Product Development to IT Outsourcing Services! Since 2009, Savvycom has been harnessing the power of Digital Technologies that support business' growth across the variety of industries. We can help you to build high-quality software solutions and products as well as deliver a wide range of related professional services.
Savvycom is right where you need. Contact us now for further consultation: