10 Brilliant Ways to Advertise with Audio to Text Transcription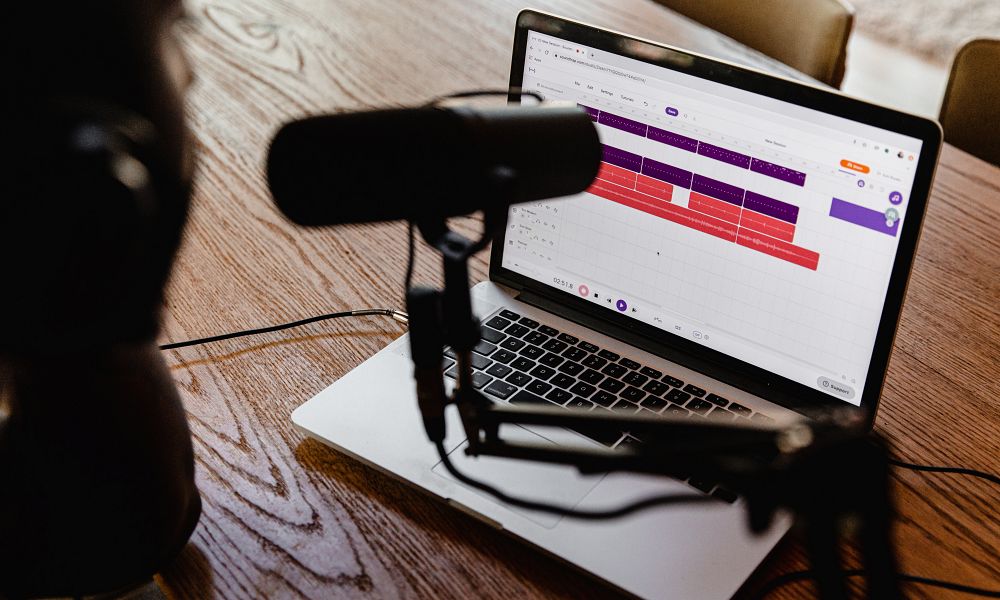 An advertisement or ad promotes a product, service, or brand to a target audience to attract interest, engagement, or sales. Promotions or advertisements come in various forms such as copy, interactive videos, images, etc. 
Effective advertisements increase sales, help fight the competition, expands your market, educates consumers about the products and brand, etc. Audio to text transcription converts the speech in an audio file into written text. 
Audio to text transcriptions benefits a business's advertisement campaign. For instance, audio to text transcription makes ad content more accessible to a broader audience. 
Also, it gives your content more variety and boosts client retention through customer satisfaction. So, in this article, you will learn about ten brilliant ways you can advertise with audio to text transcription.
10 Ways to advertise with audio to text transcription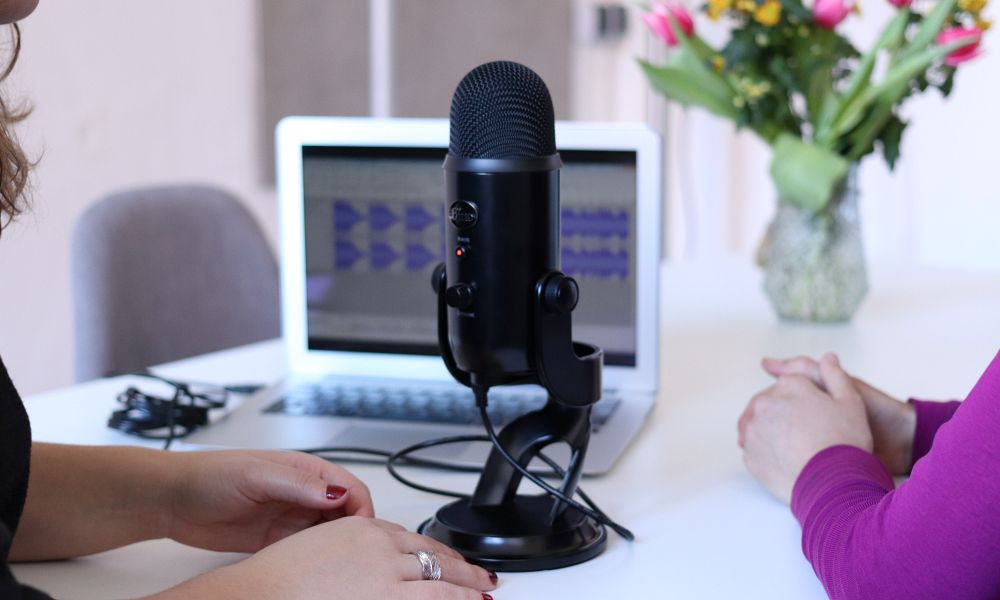 Below are the top ten ways to incorporate audio to text transcriptions in your advertisement campaign.
Closed captions and subtitles 
Businesses create numerous content to get the word out about their products and services. But unfortunately, without closed captions and subtitles, such organizations limit their reach. 
For instance, suppose a percentage of your target audience suffers from hearing loss. They won't be able to watch the commercials or videos you spend time creating. But, with accurate audio to text transcription from platforms like Amberscript, you can include a subtitle.
As a result, you reach more people and get more sales. Also, adding closed captions or subtitles to your video content makes it SEO and social media-friendly.
Captions on social media posts
Social media marketing is taking the business world by storm. Social media channels allow businesses to advertise their products, services, and brands to a global audience. However, after thinking about the graphics, images, and videos to upload on your social media channels, you need to get a befitting caption. 
Captions help add context to the images and videos. They also add details that your followers may not have known about the post. These captions offer a direct line of communication to your followers and add value to your brand. 
Seeing how crucial captions are on social media, carefully create them. Using audio to text transcription can help with caption creation.
Suppose you had a video on your YouTube channel detailing how a particular product works. If you upload the same video on Instagram, you can convert the audio to text and use it as your caption. This will get people to engage with your post and even motivate them to check out others.
Turn podcasts to blogs
Apart from helping with advertising a brand's products and services, a blog can do so much more. Blogs help drive traffic to websites, convert traffic into leads, target specific clients, and boost sales. 
The beauty of digital marketing is that you can always repurpose content. In this case, you can turn your podcasts into blog posts. 
A podcast is a digital recording of audio discussions on a particular topic that people listen to on their devices. For example, companies use podcasts to talk about their products, brand, and industry. This helps the listeners know about the business. 
With a suitable audio-to-text converter, you can upload the podcast file and transcribe it to text. Then once the transcription is over, edit it and upload it on your blog. Turning podcasts to blogs allows users who don't have time to listen to access the content.
Vlogging 
Vlogging is a combination of two words: video and blogging. Most vlog entries combine videos with supporting text and images. When you adopt vlogging in your advertisement strategy, it attracts several advantages. For example, using a vlog helps you develop a personal connection with your audience or subscribers. 
Also, you get a higher conversion rate and a boost in search engine optimization. Finally, transcribe video blogs into TXT and SRT files, and include them under the video. So, even if your subscribers don't watch the video with sound, they can still access the information.
Emails and newsletters 
Emails and newsletters are effective media businesses employ as part of their advertising strategy and campaign. Email marketing uses personalized messages to educate and convince subscribers to take a specific action, e.g., making a purchase. 
Newsletters are reports that contain news about an organization or business activities. It is sent to customers, employees, and other subscribers. Audio to text transcriptions can be beneficial in helping you create effective emails and newsletters. 
You can record the content for the email and convert the audio file to text. Then add the right pictures, subject line, and call to action to make it more effective.
Product descriptions 
A product description is a form of marketing content brands use to describe and explain the various benefits users get from a product or service. It provides all the information and details of products on an e-commerce site or other digital marketplaces. 
With a well-constructed product description, you can convince buyers that your product is worth purchasing. Audio to text transcription software helps you describe your products by converting recordings to text. 
You can then post these descriptions on e-commerce platforms. These are tips for writing a compelling product description:
Focus on your target buyers

Promote the benefits of the product 

Appeal to your readers' imagination 

Include reviews and other social proof
Webinars and live events 
Webinar (web + seminar) marketing involves using an online seminar to connect with a bigger audience while promoting your brand. Companies use marketing webinars as lead generation tools that provide free and valuable information to motivate people to buy their products or services. 
During a webinar, you present the product or service and give room for questions and answers. However, transcriptions help you host better webinars or live events and ultimately stand out from the competition. 
Creation of E-courses
Giving back to the community is a brilliant way of getting more people to know about your business. One great way to give back is by creating free e-courses or online courses. 
During these lessons, you can teach various topics relating to your industry. This helps to make a more significant impact on society. 
Also, these courses can become a lead magnet but ensure the content has depth and is of exceptional quality. If you have visual lessons, convert them to text to make it easier for learners to access them. This will distinguish you from the competition and prompt people to buy your products instead.
Brand story
A brand's story is a cohesive narrative that encompasses the feelings and facts that your business creates. While traditional advertising methods show and tell people about the brand, a story inspires an emotional reaction from customers.
One of the primary reasons customers are loyal to a brand is its story. When you have an inspirational or emotional narrative, it helps your customers connect with your organization on a human level. It also makes them feel good about doing business with you.
Get the founders and pioneers of your business to make a recording about how they started and capture their emotions. Then you can convert this to text before uploading it to your website.
Customer reviews and marketing research interviews
Positive customer reviews are a great way to advertise your business. A customer review is a feedback from those who have used or interacted with products or services. For example, you could have one-on-one interviews with those who have used your products to get their opinion. 
While these interviews are ongoing, you can record them on your preferred device instead of writing the reviews word-for-word and then transcribe them into text. Then, put these reviews on your website to assure visitors that your product is right for them. 
Top three audio to text converters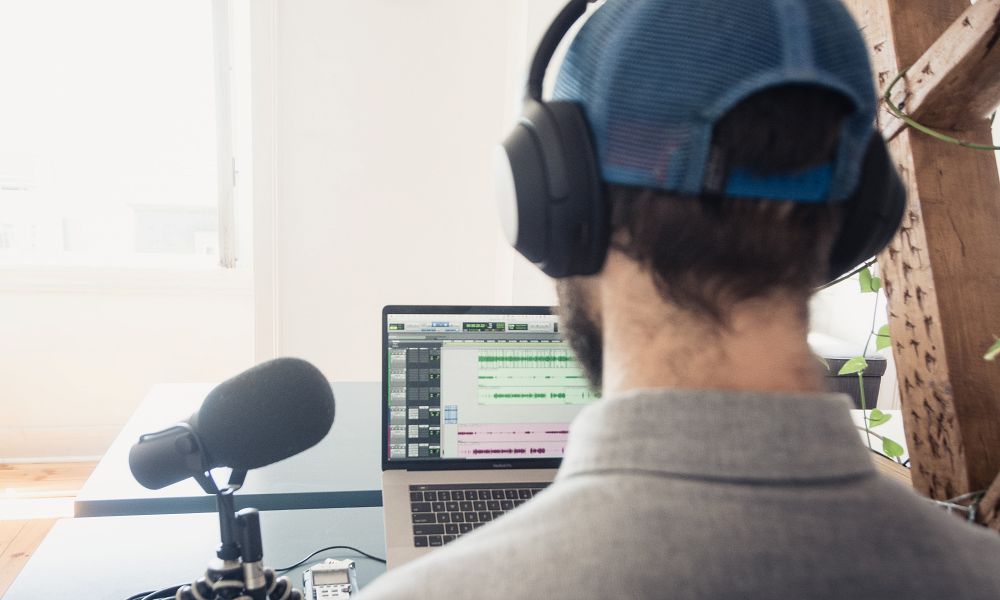 Audio to text transcription software provides you with the quick and accurate conversion of audio files into text. When selecting audio to text converter, you should check out the available formats it supports, the languages, accuracy, and security provisions. Below are the top three audio-to-text software.
Amberscript 
Amberscript is an audio to text converter or software with high accuracy. You can quickly transform audio (and videos) to text or subtitles. In addition, Amberscript provides services that make your audio more accessible to your audience. 
You can create your text and subtitles through AI or manually through humans. Finally, Amberscript automatically uploads your document, searches, edits the transcripts, and exports the finished work.
Happy Scribe
Happy Scribe is another excellent transcription and subtitles platform. This software combines state-of-the-art AI with the best language professionals to deliver the best results for your content. With Happy Scribe, you can go with automatic or human-made transcription. 
The automatic transcription has 85% accuracy and five minute-turnaround. On the other hand, you get 99% accurate transcriptions with human-made transcription, and native transcribers are available 24/7. 
Rev
Rev's audio and video conversion to text services are more straightforward as this platform uses a unique combination of AI and human beings. As a result, you get 99% accurate transcripts, captions, and subtitles. Also, the software provides speech-to-text solutions for small, mid-sized, and large companies. 
Conclusion
Creating and executing an advertisement strategy can be challenging and time-consuming. But when done right, there are several benefits. In this article, you have learned about ten brilliant ways to adopt audio to text transcription in your advertisement campaign.
Audio to text transcriptions makes your content more accessible and compelling. So, incorporating them will make your advertisements a success.