How Much Does it Cost to Build a Website In 2022? [Breakdown + Analysis]
Have you ever wondered about your client's first impression of your business? Where do they get it from? Imagine for a second that you are the business owner of a Bakery store; what would catch the attention of a new customer when they walk through your door for the first time? Is it the deliciously looking bread, the vibrant color of the store, the magical lighting that makes people feel hungry, or the unique decoration? Now reimagine that same-store but this time with a slight twist. Your Bakery store has to go online due to Covid-19. Could you still catch customers' attention just like an offline store?
At Savvycom, our answer has always been "Yes," and with us, your online store or business can even go above and beyond the traditional method. The development team at Savvycom has always been keen on making the most visually stunning and interactive Website for all business needs. So that you can grasp the attention of the customer through just a quick glance and within just a few clicks of a button.
But how much would it cost you to build such a website? In this article, the Savvy Team has got you covered; we will go through everything you need to know that contribute to a website development cost.
1. Why Do You Need a Website?
Surprisingly, if your business has gotten this far without a website, you might be wondering: do I really need a website for my business? What's the point, and why would I waste more money if my business is already successful without one?
For starters, the world we live in nowadays is ever-changing; each moment is different from one another. You cannot truly predict what would happen in 1, 2, 5 or even 10 years from now. If you, as the business owner, refuse to change, to adapt, then you and your business would eventually be left behind.
This fact has been further proven since the emergence of Covid-19 as the Pandemic pushes up internet usage by 70% and streaming by more than 12%, according to an article from Forbes.
At Savvycom, we often have potential clients who would ask us these questions before realizing: it is never too early or too late to focus on developing the perfect website that would help them future-proof their businesses.
If you are still unsure about whether a website is an ideal choice, then we have listed 10 reasons why you should build your own website asap!
1. A website makes you look professional
2. Your website can attract new customers through Google
3. You can clearly showcase your products and services
4. You can display your best reviews and testimonials prominently on your website
5. A website can encourage customers to contact you
6. You can integrate your website with Google Maps so people can find you more easily
7. Your website establishes your place in the industry
8. A website is no longer intimidating to create and manage
9. A website ensures your success over the long term
10. You can get all of the technical benefits without spending a fortune
2. An Overview of a Website Cost
The cost to develop a website varies on many factors from design, hosting, domain to technolgy stacks, and development effort. However, at Savvycom we always give our clients a broader view at their burning question "How much does it cost to build a website?":
According to Web Hosting Secret, their survey aimed to determine the development cost of a 10-page website in general:
Simple website cost ranges from $200 to $1,500

A website with custom design costs around $1,500 – $5,000

A website with custom design and features need a $5,000 – $10,000 investment

Ongoing website development and marketing activities could cost anywhere from $1,000 to $10,000 per month
Clutch also provides some website development cost estimates based on website type and the development region.
To give you a closer look, here are the statistics: 
Website development cost will be the highest in North America based on $132 – $170 per hour rate

Western European region ($61 – $120/hour rate)

Eastern Europe, with hourly rates of $35 – $60

Southeast Asian Region have arguably the most cost-effective Website development cost, sitting at just around $20 – $40 per hour rate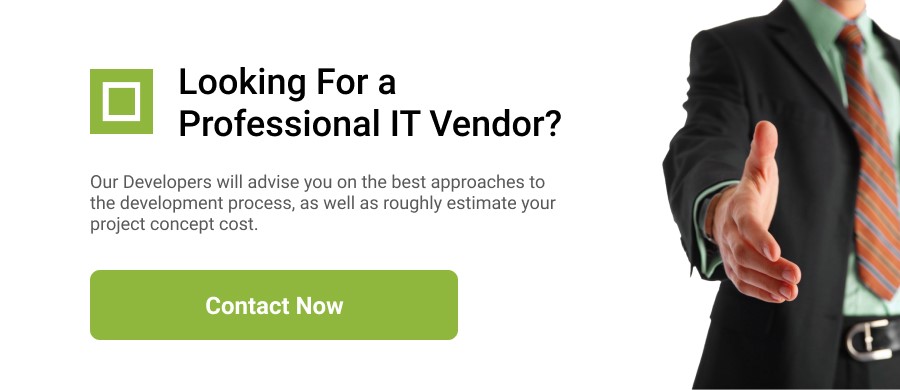 3. Influencing Factors of Website Development Cost
At Savvycom, we always remain transparent and show our clients every factor influencing clients' development cost & budget. The final website pricing can be very different from the initial estimate because it is influenced by several factors, namely:
Project type (social, on-demand delivery, networking, e-commerce, healthcare, etc.)

Tech stack used for website development (custom, by using ready-made CMS)

Type of vendor you choose (freelancer, in-house specialist, IT agency)

Vendor's location (region, country)

Vendor's rate

Number and complexity of features

Number of platforms (web, mobile)

Design complexity (basic, custom, use of animations and 3D elements)
Now, let's now outline all these aspects one by one.
3.1. Website Type & Purpose
What is the true purpose of your website? And why would you need one? By answering these 2 questions, we believe that you can have a more authentic look and understanding of your development budget and "how much does it cost to make this website?"
1. Personal Website & Blog
Individual websites include personal blogs or informative pages to share news and advice with the public. This type of website is usually made using by utilizing the power of WordPress, Wiz, Squarespace, etc. They are easy to make and can be very cost-efficient.
However if you are going for professional help then the average cost of a Personal Website can range from $1,000 – $15,000.
2. Brochure Website (Landing)
These websites are in shorts the simplest with regard to functionality. They usually consist of a few web pages or even just a single page and are mostly used to represent small businesses with their unique selling proposition (USP) or to serve marketing purposes in order to gain the interest of potential clients.
A brochure website or landing pages usually displays contact details, information about your business, and the possibility to send a request or you can implement other CTA (call to action) like send email, request a call, live chat, etc.
Brochure website cost range from $1,000 to $35,000+, the price ultimately depends on if you decide to develop the simplest version of a brochure website with simple illustrations or multiple pages that include many features and CTAs.
3. Corporate Website / Business Website
These websites represent a particular business and are used to broadcast the services or goods the firm offers to the public online.
In a more detailed way for us to explain this to you, Corporate or Business websites is the primary means of showing the company's portfolio, product, services, blog (Insights), etc. It serves as the most essential marketing tool of that company. Our own website classified itself in this category as we have prepared everything that a client needs to and also want to know about us so that we can steer their web browsing experience to our CTAs.
Business website cost range: $2,500 for the most straightforward website. If you decide to go with a custom business website, the cost of the most fundamental corporate website can range from $8,000 to $60,000.
4. E-Commerce Website
E-Commerce websites are used to sell products and receive payments. This could be a small website run by a retailer or a marketplace where multiple merchants sell their products online (e.g. eBay, Amazon, Aliexpress).
Alibaba was created in 1999 by a group of students. Later that same year, they received a $25 million investment from Goldman Sachs and SoftBank to improve the local marketplace.
E-Commerce website cost range: $4,000-$300,000+ depending on the outsourcing destination, development vendor, and tech stack.
5. Educative Website
This represents the websites of educational institutions or those that offer online courses, which has gained significant popularity over the years, especially with the arrival of Covid-19 that further pushes the online educational trends (e.g. Udemy, Coursera).
Udemy received a $1 million investment in the seed round back in 2010, which allowed the founders to develop this well-known education platform.
Website cost range for eLearning: for a basic-version – $60,000+ per platform depending on tech stack, development approach, the number of features, backend architecture complexity, etc.
6. Catalogue Website
These are also called directories for a particular service or good, e.g. real estate properties, sales, jobs, hotels, car rentals, etc.
The perfect examples are numerous popular websites that include Airbnb, TripAdvisor, Klook, etc. An extensive search system, location-based function, and feedback and rating systems are distinctive features of catalogue websites.
In the beginning, Airbnb launched a very basic website. To sustain their business and further improve the website, its founders raised $30,000 in funding in 2009. A year later, they received another $20,000 in funding from Y Combinator.
Catalogue website cost range: $10,000 – 150,000+ for one platform, depending on the website development option you choose, the number of features and integrations, etc.
7. Web Portal
These are informational websites that bring many web resources together and offer forums, emails, search engines, etc. (e.g. Yahoo, AOL, MSN). Portals are also employed as an internal tool at universities and companies to keep all vital information in one place.
Web portal website cost range: $ 5,000-60,000 (for one platform) for a meaningful website with basic functionality.
8. Community Building Website (Social, Forums, Sharing Website)
These websites correspond to the community or thematic platforms. Try to imagine sites like Linkedin, Facebook, Twitter, Xing etc as they all fall into this category.
At the beginning of its existence in 2003, Linkedin managed to raise $4.7M in round A funding, which allowed the company to move forward with its development. In 2019, the company's R&D expenses accounted for $2.2 billion.
Social website cost range: $60,000+ if you decide to test your idea with a website that has a basic set of features. As you can see, the website development cost highly depends on the system's website type, features, and technical aspects.
3.2. Website Development Approach & Technology that affect Cost
The development approach and, consequently, the chosen tech stack also contribute in influencing the website development cost. So, how much does it cost to build a website if you would take all these factors into account?
1. Drag & Drop Web Builders
In other words, our team at Savvycom would describe this as DIY (do it yourself). This method is usually created with platforms like Wix, Weebly, Elementor Plugin for WordPress or any website making services that allow you to customize their templates and a premade design. These services allow users to build a website easily and quickly without much need for professional help.
These tools are recommended for personal web pages or individual blogs since their design and functionality options are limited to what the website builder offers.
The approximate website cost is around $1,000 – $3,000 depending on the selected web builder, the number of features, and the level of customization.
2. Website Building Software
The following method also employs preset features provided by ready-made solutions. WordPress (used by 25% of all websites), Joomla, Shopify, Blogspot and Drupal are among the most well-known. These services provide you with the necessary elements that you need to arrange in the proper order.
Still, some of them are pretty difficult to use since you need to perform many processes and setups like buying a domain, hosting, designing, etc to have a functional website. Thus, you need to hire professional developers who know how to work with such software, which increases the website development cost in the end.
If you decide to go with services like Shopify, the prices for development could start as low as $500. But in most cases, they could reach $2,000. As well, you will need to choose a suitable subscription plan, which starts at $29/month and reaches up to $299/month.
When building a store with Shopify, you need to remember that you will be dependent upon the platform provider and might face difficulties if the company decides to change the pricing or usage rules.
3. Custom website development
A custom Website is probably your best-in-slot option for having the best website on the market since it is often much lighter and faster than the 2 options that we just mentioned above. And in terms of the technical solutions, a custom website consists of 03 following parts:
Web Frontend – part that includes all the elements the users interact with, as well as the the UX/UI design, created first. It uses technologies like:
Markup languages: HTML5, CSS3

Programming languages: JavaScript, TypeScript

JavaScript frameworks: Angular (recommended), React, Vue, etc.
Web Backend – the server side that works with information, as well as the place where all of the main website features operate. The tech stack is as follows:
Programming languages: Ruby (recommended), Elixir, Python, PHP, Java, etc.

Web frameworks: Ruby On Rails (recommended), Phoenix

Database servers: PostgreSQL (preferred), MySQL

Web servers: nginx (preferred), Apache

Cloud server platforms: Amazon Web Services (AWS, EC2, S3, etc.)
API (Application Programming Interface) – a set of commands to connect the frontend and backend, as well as integrate other necessary third-party services. Some of them are as follows:
Payment gateways: Braintree, Stripe, PayPal etc.

Social media integration: Facebook, Instagram, Twitter, etc.

Delivery services: EasyPost, FedEx, etc.

Analytical tools: Flurry or Google Analytics; Firebase or MixPanel, etc.

Maps & Navigation: Google Maps, etc.

Email marketing integration: MailChimp, etc.
3.3. The Complexity of Website Design
Another very important element that it is essential to consider in determining how much it costs to build a website is its design. Yes, the better your website looks, the higher the development cost. The options that influence the website design pricing are as follows:
Pre-Made Design Templates
Design themes and templates allow users to build websites with a limited budget. However, any design customizations can only be performed by changing the source code. In most cases, you will still need to hire a capable designer and a dedicated coder to optimize the ready-made theme offered by either WordPress or another service.
Development of Custom Website Design
This option implies creating a website design from the ground up, which means you need a good designer to start everything from scratch. Usually, designers create wireframes (UX) for the future design and mockups (UI). These two stages can be performed one by one or simultaneously to speed up the design process.
Illustrations, Animations, and Branding
The creation of dynamic objects or images may influence the website design costs considerably since they take a lot of time as well as effort to make. Your web design price list may also include the cost of creating a logo and branding materials. The cost of these might skyrocket your initial budget but keep in mind that they are by far the most beautiful and eye-pleasing to look at.
These days, it is vital to consider website responsiveness, which means adaptability to different device sizes, even though website development costs are higher for sites like this. Unlike static or fluid websites, responsive ones allow users to access information on any device, be it a smartphone, PC, or tablet and enable your marketing & SEO team to do their job more effectively since Google Ranking also heavily depends on "Mobile First" which translate to "Website Responsiveness"
3.4. Complexity of Website Functionality
The complexity of a website's functionality may significantly influence when answering – "how much does it cost to build a website?" The number of features and their complexity makes up the most significant portion of the website development cost.
For starters, here are the example of basic website features that you would generally want from a good performing website:
Informative web pages (e.g. About Us, FAQ)
Contact Us forms and other CTAs
Blog web pages (For SEO)
Portfolio or service pages (Company Showcase)
Simple admin panel – for content management purposes
Nowadays, every website needs to have dynamic and editable content, which is managed from the admin panel (in other words – CMS, back office, or admin console). The more functionality you add to a website, the more complex the admin panel becomes.
This is why it is essential to remember that most complex website development work is done behind the scenes by creating a sophisticated backend website infrastructure. This work is usually invisible to anyone checking the website interface.
The timeline and website development cost for a custom site can take a couple of months to a few years; it all depends on the complexity and number of features included.
Despite all the difficulties, custom website development is the best way to create a website because it has many benefits:
High scalability and customization
More accessible website support & maintenance
Faster QA, bug fixing
Unique design based on your own requirements and brand style
No issues with load times. Consider that 40% of users leave a site if it does not load within 3 seconds!
No limits in the functionality choice
Functionality based on specific business needs
Website performance optimization since you can simply choose to not include those extra features that tends to come along with Pre-built templates
Website, code, and design are your property and entirely under your control which better improve security
Possibility to go hand-in-hand with the latest technologies and adapt quickly to digital transformations (e.g. chatbot)
Opportunity to scale a website more efficiently and customize features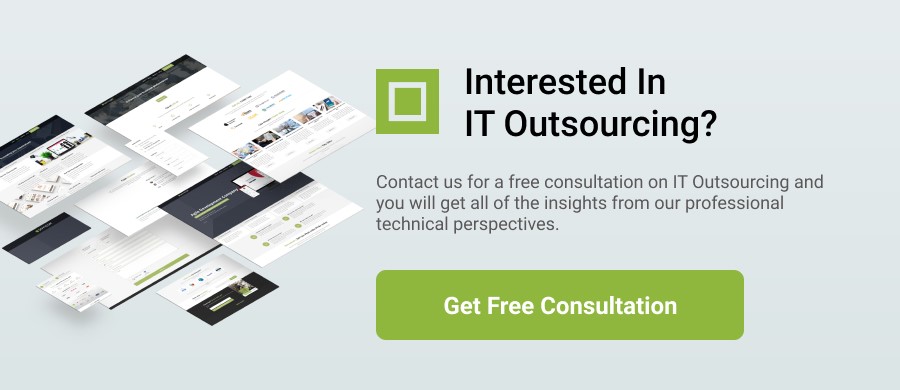 4. How Much Does it Cost to Build a Website Using a Ready-Made Solutions & Templates?
If you are wondering how to create a website that are mostly free, then there is a way. Because anyone can build a website for free by using a free WordPress template.
Note: Still, the option of using a template and building a website for free is not recommended for business. These templates, when installed, can come with bugs, ads, malware that slow hosting, and more importantly a lack of personalized domain names which is ultimately the true online address of your business. We would only recommend this if you want to do a test run of your images, content on a pre-made website.
In terms of building any type of website that we have mentioned, it is imperative to keep the following steps in mind:
Website design and layout phase

Website assembly or coding phase

Website setup and launch (web hosting, domain name, security certificates SSL / HTTPS, etc.)

Website content creation

Website bug fixes

Website ongoing support and maintenance
Therefore, to start a website, you will need to:
Select a web software solution

Set up your web design theme and/or additional plugins to correspond to the website needs

Register your domain name to reflect your website filling

Select and place a proper website host

Prepare your content and branding materials (e.g. logo)
[icon name="arrow-right" prefix="fas"] Or simply go for us, as we will create the perfect website to elevate your business needs!
 
WordPress
Shopify
Wix
Weebly
Advice to use
blogging websites
small & personal online shops
drag & drop website builder for small & personal sites
drag & drop website builder for small companies & portfolio sites
Free option
+
14 day trial
+
+
Software costs (annually)
$60 – $300
$348 – $3,588
$60 – $420
$96 – $588
Domain costs
$12/year
$14/year
free for 1 year, then $20
included
Web Hosting costs
$10-$30+/month
included
included
included
Additional Designs & Plugins
Text
Text
Text
Text
Maintenance & Support costs (average – $100/hour for an experienced developer)
$0 – $1,500+
$0 – $1,500+
included
included
Content costs (average – $50/hour for an experienced copywriter)
$0 – $500+
$0 – $500+
$0 – $500+
$0 – $500+
Branding costs (average – $50/hour for an experienced designer)
$0 – $1000+
$0 – $1000+
$0 – $1000+
$0 – $1000+
~ Total $ (annual)
~ $80 – $3,500+
~ $350 – $6,500+
~ $60 – $2,000+
~ $100 – $2,000+
Software costs (per month)
$5 – $25
$29 – $299
$5 – $35
$8 – $49
Additional Designs & Plugins
Themes $35 – $200
Plugins $15 – $200
Upgrades $48 – $204
included
included
The table above shows that this web building solution is excellent for personal websites, blogs, or landings. However, this type of website development approach has a lot of pitfalls, namely:
A high necessity for you to learn how to set up and use the selected solution and know HTML basics

Lack of customization and flexibility (only if you know how to code for minor adjustments)

Dependency on a third-party provider 

(This alone is a major killer for most business owner when choosing this type of website development)

Low performance (depends on web hosting)

Low security (someone could get into your code quickly and without any hassle)

Limited scalability (if you plan for further growth)

Limited functionality and features
Therefore, if you are interested in having a reliable website and growing your business further, it is highly recommended that you develop the site in a custom way. Of course, the website development cost will be higher, but as an ambitious entrepreneur, we think that this is an investment that you are always willing to take.
5. How Much Does it Cost to Make a Custom Website?
Custom web development is the best route for serious businesses that need a highly customized website accompanied by high performance and scalability. Custom built websites better suit the company's requirements, business needs, and target audience.
However, custom website development costs cover a whole new list of factors that you would ultimately want to know:
Business Analysis

Website Design (UX/UI)

Website Development (frontend, backend, admin panel)

Project Management

Quality Assurance

Ongoing Support & Maintenance
5.1. Business Analysis
Today, it's impossible to calculate the correct website development cost without a business analysis service. You start with business analysis to ensure that you know your competition and market state before making any decisions. BA services are the bread and butter for avoiding costly mistakes.
During the BA stage, the business requirements are categorized into more minor technical aspects, listing all website functionality that should be developed in order to meet customer's expectations.
BA costs may range from $1,000 to $15,000+ depending on the project's complexity which may or may not include:
Market Analysis

Competitor Analysis

Functional specification development
5.2. Website Design Cost
The design is also created from scratch for a custom website based on the imformation provided after the business analysis stage. So, how much does it cost to design a website from scratch?
Well, the answer is, the more functionality the website has, the more work and effort are required from a web designer. The designer needs to draw each web page individually and this process could take quite some time.
To simplify things, custom website design consists of two sub-stages: the user experience (UX wireframes) and user interface (UI mockups). As well, it is possible to add additional design services like animations, illustrations, and branding.
This part refers to creating the website skeleton (wireframes) – what is under the hood that is responsible for user-friendly, seamless, and logical user navigation within the web pages.
UX design service will cost you starting around from $1,000 – $2,400+ with an hourly design rate of $20 – 40/hour.
UI design is the colorful layout of the website in the form of mockups. Visuals like layouts, typography, graphics, etc, are applied during this step.
Website UI design cost is determined through the process of creating some mood boards and conducting design research in order to fit the target customers' tastes, as well as apply some marketing tricks in website design.
The part of UI design service is usually estimated at ~$2,000 – $3,200+ (at $20 – 40 hourly rate) for a basic website.
Website logos and branded illustrations are also created during the website design stage. Website logo creation costs include the research, creation of samples, and finalization of the web design style. Usually, it's recommended that you create roughly 10 logo examples.
In terms of cost, branding services are usually estimated at ~$1,000 – $1,600+ (at $20 – 40/hour rate) and include the creation of a custom logo.
Cost of additional animations & illustrations
Illustrations usually help a new user understand some features inside the web platform, which immensely increases your website's usability.
The creation of illustrations will cost you ~$650 – $1,280+ depending on their complexity and the number of iterations. As for animations, they are estimated on an individual basis, as many factors influence the cost of their creation.
To sum things up, these are the main factors to keep in mind to define the range of your web design pricing and what all should be included in the website design cost calculator:
Number of web pages

Need for specific graphics and pictures

Website interactivity

Website responsiveness

Need for branding
If you are still summing things up, then don't worry. We already have an approximate range of custom website design costs (at $20 – 40/hour), with an average price of website design for small businesses of around $3,000-$4,000:
| Simple Design | Basic Design | More Complex Design | Complex Design |
| --- | --- | --- | --- |
| ~ $3,000 – $4,000 | ~ $5,000 – $10,000 | $15,000+ | $25,000+ |
5.3. Frontend & Backend Website Development Costs
Developing a website frontend and backend is the most costly factor that will ultimately take up most of your budget. In this service, the key elements influencing the website development timeline and, thus, the website cost, are:
Third-party integrations

Data processing tasks

Complex inquiries (e.g. video streaming feature)

The complexity of web design
In general, the more features the website has, the longer it takes to work through and implement them into the system. For a more detailed estimation and analysis, feel free to contact us at [email protected] so that we further assist you in creating your perfect website of choice.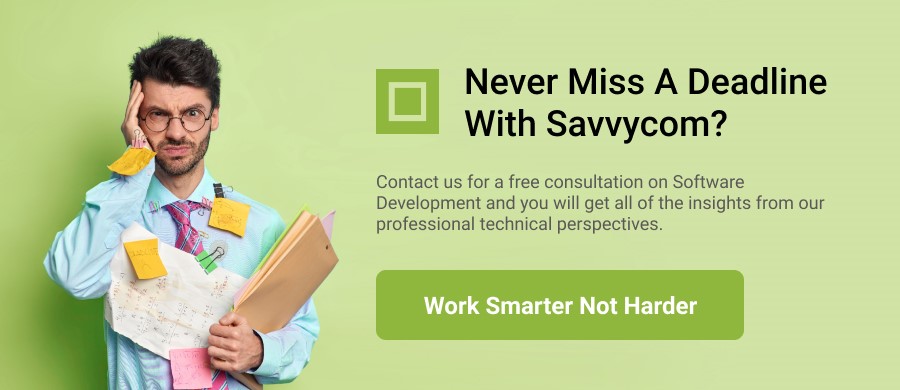 5.4. Project Management Cost to Build a Website
Another integral part of custom website development is project management, which is required to keep track of the development process, organize the scope of work on a project, and manage the team and communication among all the parties involved.
So, how much does it cost to build a website with PM service included? Approximately, the PM costs for a small web project can account to around $1,000 at the hourly rate of $20. However, this cost rises with regard to the product`s functionality and development timeline.
5.5. Quality Assurance Cost to Create a Website
Quality Assurance is another crucial stage of the development process, which helps to eliminate any issues with functionality, performance, and security. Indeed, you cannot publish a product that has not been tested. 
And on average, QA adds 30% of the time on top of each feature. Thus, the quality assurance cost can be anywhere between $5,000 for a basic web project and $25,000+ for a complex website.
6. Conclusion: Are You Ready to Build a Website?
The information that we have provided above shows a good understanding of the main services that have an influence on website development costs.
Whether you have a big budget or are asking yourself "how much does it cost to build a website for maybe a small business?," Well, at Savvycom we always make sure that there is an option for all. We recommend using the following options depending on your situation:
Use website builder if:
Your budget is limited

Your timeline is very tight

You want to create a website yourself

You don't need a complex solution

You are building a personal blog
Use custom website development if:
The question "how much does it cost to make a website?" doesn't scare you or you are already willing to make big investment for your business

You need a complex solution for a serious business

You don't want to deal with technical aspects yourself

Ready-to-use platforms are not your option

You need a highly custom, secure, and innovative website

You are interested in platform scalability
Here is a summary table answering the question "how much does it cost to build a website?" and revising all the services with the total website costs included.
|   | Small website (corporate websites) | Basic website (e-commerce/social platforms) | Mid-sized website (e-commerce sites) | Complex website (portals, multi-level catalog sites) |
| --- | --- | --- | --- | --- |
| Business Analysis | ~ $1,500 | $2,500+ | $10,000+ | $15,000+ |
| Custom UX/UI Design | ~$2,500 – $4,000 | $5,000+ | $15,000+ | $25,000+ |
| Custom Development | ~$10,500 – $13,500 | $40,000+ | $95,000+ | $200,000+ |
| Quality Assurance | ~$1,500 – $3,000 | $5,000+ | $15,000+ | $25,000+ |
| Project Management | ~$1,500 – $3,000 | $7,500+ | $15,000+ | $35,000+ |
| Other Costs (domain, hosting, SSL, content, etc.) | ~$300+ | ~$600+ | ~$1500+ | ~$3,000+ |
| Timeline | ~2-3 months | ~3-6 months | ~6-9 months | ~9+ months (ongoing) |
| Total Website Costs | up to ~ $18,000 – $25,000 | $60,000+ | $150,000+ | $300,000+ |
Looking To Find A Trusted Tech Partner?
Tech Consulting, End-to-End Product Development, Cloud & DevOps Service! Since 2009, Savvycom has been harnessing digital technologies for the benefit of businesses, mid and large enterprises, and startups across the variety of industries. We can help you to build high-quality software solutions and products as well as deliver a wide range of related professional services.
Savvycom is right where you need. Contact us now for further consultation:
Phone: +84 24 3202 9222
Hotline: +1 408 663 8600 (US); +612 8006 1349 (AUS); +84 32 675 2886 (VN)
Email: [email protected]