Savvycom Among 15 Vietnamese Companies As Champions At The UN Women WEPs Awards
On the morning of 8th November, Ms. Nguyen Nhu Quynh – Chief People Officer of Savvycom represented the company to join the UN Women WEPs Awards 2022. Savvycom was honour to receive in the category "𝐂𝐨𝐦𝐦𝐮𝐧𝐢𝐭𝐲 𝐄𝐧𝐠𝐚𝐠𝐞𝐦𝐞𝐧𝐭 𝐚𝐧𝐝 𝐏𝐚𝐫𝐭𝐧𝐞𝐫𝐬𝐡𝐢𝐩𝐬".
The WEPs awards were organized by the United Nations Entity for Gender Equality and the Empowerment of Women (UN Women) and the Viet Nam Women Entrepreneur Council (Vietnam Chamber of Commerce and Industry – VCCI). This is the 3rd year the event took place in Vietnam, and is supported by the Australian government.
The WEPs Awards acknowledge and celebrate the efforts of businesses that have successfully promoted and executed gender equality and women's empowerment programs. Furthermore, the awards aim to inspire businesses and organizations to implement women's empowerment policies in the workplace.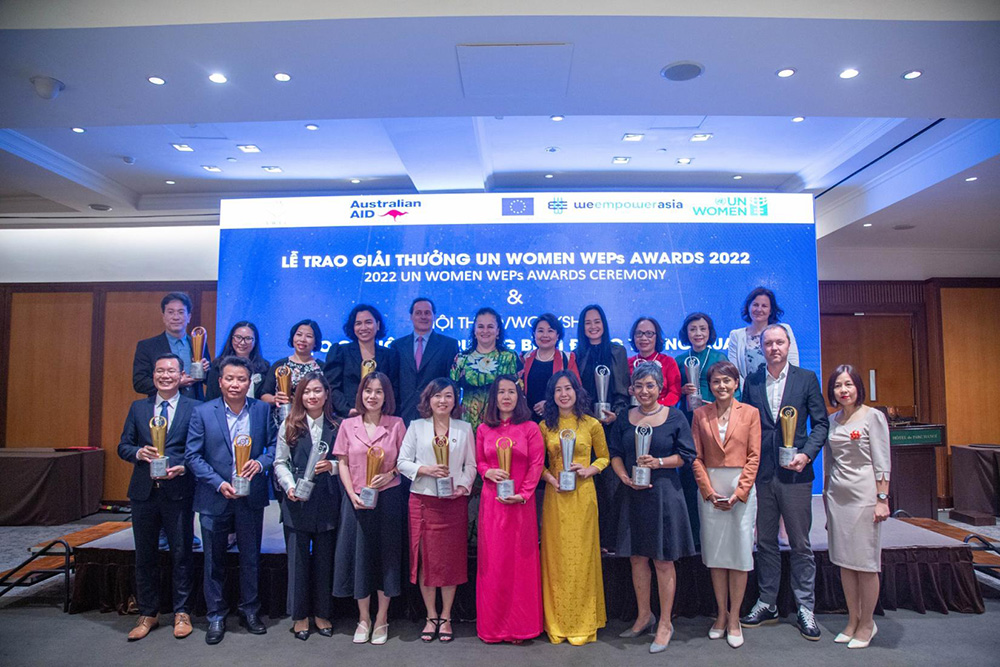 As one of the leading IT businesses in Vietnam, and is managed by a female CEO, Savvycom recognizes its role in promoting gender equality in the workplace and in society. In an industry where males continue to dominate, Savvycom constantly encourages our female employees to speak up, showing that there are always opportunities for them to progress.