Why is Fleet Management Software Essential for Logistics Companies
Does your business have a fleet of vehicles transporting products? If the answer is yes, this means that you have a long list of things to keep track of. Where is each of those vehicles right now? When should they be serviced? When's the next inspection? We can go on and on with this, but what matters now is how to make these simpler. The answer lies in fleet management software. 
1. What is fleet management software?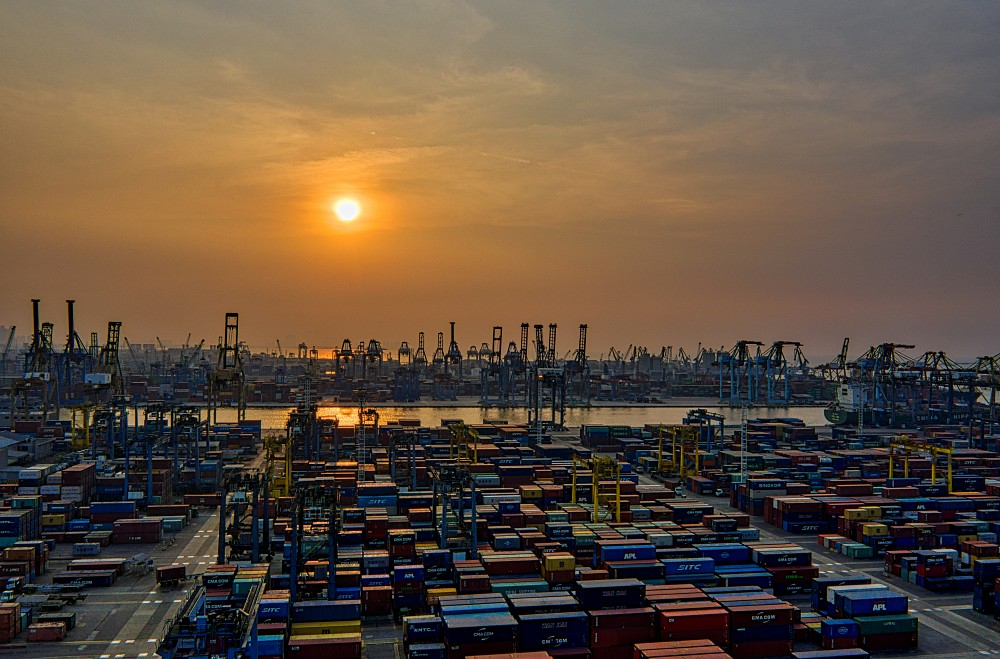 The American Trucking Association counted around 38.9 million fleet vehicles registered for business purposes in 2020, and this number excludes government and farm vehicles. Knowing this, there are many companies in need of proper management to help them keep track of all their vehicles.
Typically, transporting goods involves using fleets of vehicles. Monitoring these takes time and a small mistake can cost you a lot. 
Maybe you have a truck or two you need to keep track of. That's simple. But, as the number grows and when you reach a dozen – or ten dozen, this becomes a big challenge. Businesses that want to optimize the flow of work use fleet management software, a cloud-based platform to help them monitor all vehicles, drivers, and equipment. 
Thanks to such software, businesses can learn of any issues in real-time, and take corrective actions to cut costs and eliminate errors. 
Some of the functions of fleet management software are:
Tracking and optimizing fuel consumption
Tracking the status and location of all vehicles at the same time
Monitoring behaviors of drivers
Automating order completion and order assignment
Scheduling repairs and routine maintenance of vehicles
In other words, fleet software will oversee the general operations of your vehicles and inform you on them. 
Choosing the right truck management software for your business
Fleet management software exists to increase your business's productivity. 
Before we jump into the reasons why, you should know what you'll get if you invest in the right fleet management software. Fleetio's truck management software will successfully hammer down on your truck fleet's inefficiencies.
By investing in feature-rich software, you can manage the operations and logistics from one place and with minimized effort. Since this is a cloud-based solution, you are looking at a system that can be accessed from any place and at any time. 
This will minimize mistakes, expedite maintenance processes, and strengthen your asset lifespan. 
2. Reasons to invest in fleet management software
More and more companies invest in fleet management every day. Let's take a look at Business Insider's report on this:
The numbers are rising because of the many benefits of using one. Here are just a few of them. 
Real-time information
Fleet management systems enable logistics companies to monitor different things in real-time. If you use one, you can get an updated report on anything at any moment, starting from the location of trucks and drivers to parameters like speed and acceleration!
This information is vital if you want to:
Ensure the exact time for shipment
Delegate tasks to the right drivers
Make sure that everything is on track based on your current projects
It will also show you how much work each driver is putting in and who you need to reward or train better. You'll learn when your trucks are scheduled for maintenance and avoid delays and penalties. 
The bigger your fleet, the more difficult it is to get all this information manually. With fleet management software, this is always available. 
Better route planning
Fleet management software makes route planning much simpler. If you use one, the fleet managers can share the route plans with drivers and other people involved in the logistics through a single integrated system. The system will also show important details such as fleet size, load, road conditions, etc. 
This makes the drivers' job much easier. They can now follow predefined routes while driving. They can:
Get familiar with the route beforehand
Minimize the odds of getting lost and delaying the shipment
Less fuel consumption
What happens when drivers say they exhausted the fuel and need more money to fill it? Have you noticed frequent requests from drivers, but are having doubts that this might not be realistic? This is where fleet management software can clear your doubts and avoid excessive fuel consumption. 
The software tracks the vehicle, so it will know if the truck ran out of gas. It can also track the behavior of the writer i.e. tell you if there's no more gas because of bad driving habits like speeding and idling. These increase fuel consumption and raise your operating costs.  
Of course, it is good to track the parameters and always know the amount of fuel consumed for financial management purposes, too.
Timely deliveries
There are many things that can cause a delay in cargo delivery. With a vehicle management system, you can determine what happened and prevent it as much as possible. 
Since the fleet managers will have real-time information about schedules and locations, they can determine – and adjust the estimated time of arrival and inform the customers of it. 
When you monitor live data for your cargo shipment, regardless of how many vehicles you have on the road, you can easily track variables and reduce discrepancies. This will minimize the odds of delays or the length of the same, which will reduce expenses and boost customer satisfaction. 
Better driver management
Speaking of delays, there's another factor that can ruin your reputation of making deliveries on time – some of the drivers. In most cases, the reason why this happens is related to the work of the trucker. The people you employ and manage can affect not only the expense of the shipping but also its speed. 
Fleet management software gives users an insight into the driving of their truckers. You can use it to track their habits and see their usual speed, the routes they usually prefer, etc. Based on this, you can:
Give them better guidelines
Show them what they can improve
Help them choose the best route to their destination
It's not just about helping the drivers, either. With the help of fleet management software, you'll learn if drivers are wasting fuel because of bad habits. You'll make sure that they comply with rules and don't get into trouble with law enforcement.
When a driver speeds up over the allowed speed limit, the system will let you know. You can use this to remind drivers to be more careful.
Proper vehicle maintenance
Fleet management software solutions will also keep track of maintenance needs and schedules. You can benefit from the convenience of timely, proper maintenance by entering some details into the system. Once you do this, the software will ensure that every vehicle you have in the fleet is in good condition and meets the requirements for operating safely. 
Fleet managers conduct inspections of vehicles on a regular basis. When they find a problem, they'll take measures to solve this. Regular maintenance is a great way to eliminate the majority of problems, as well as a requirement by law for logistics companies. 
With timely and proper maintenance, you'll get 3 things:
Fewer problems that will delay shipments
Fewer losses from fixing issues
Compliance with laws and regulations due to timely maintenance
Are you ready to reap these benefits?
If you stop to consider these benefits, it makes you wonder: "can you really afford not to use fleet management software"? This can save you a lot of trouble along the way, an endless amount of time you spend doing things manually, and tons of money. 
With proper fleet management software, you can boost your productivity. This tool plays a vital role in making customers, employees, and managers happier. If you want to reap the benefits here, it's time to make the investment.