App Solutions 101 – On-demand App Development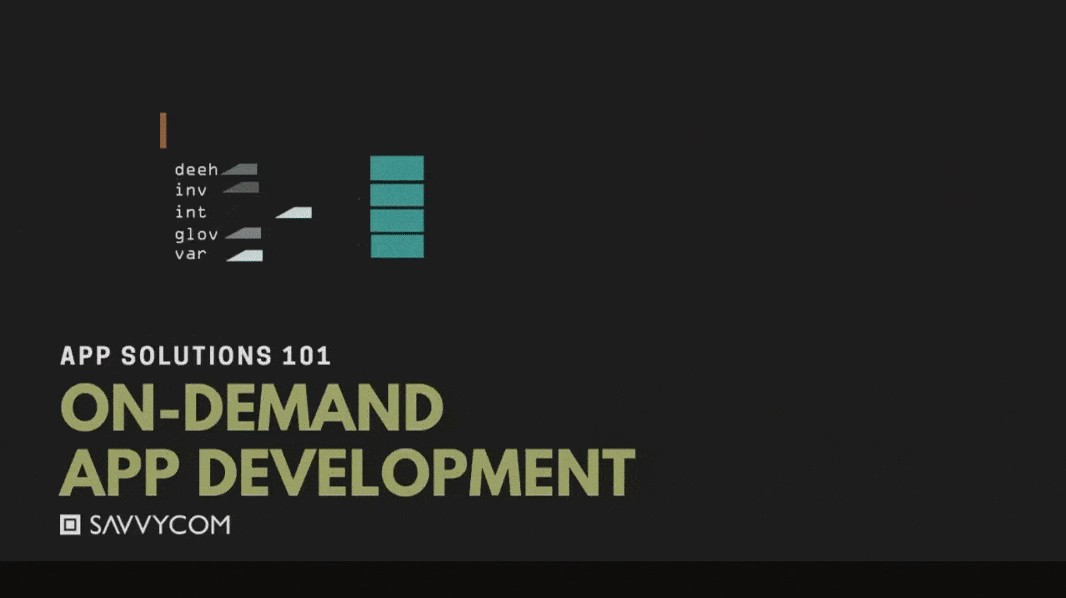 On-demand industry has brought a revolution in the economy
According to PwC, the market for on-demand mobile apps and websites will reach a significant value of $335 billion by the year 2025.
According to CBInsight, 23 out of 310 private companies who valued at $1 billion by the end of 2019 belong to the on-demand industry, accounting for almost $203 billion in combined valuations.
On-demand users spend on an average $57.6 billion annually.
More than 51% of on demand economy users have gained increase in profits.
There are various ways to go on an on-demand journey – you can just pick one
On-demand economy is not limited to the popular giants like Uber, Paypal, and eating ventures. It is possible to adopt it in a variety of businesses. Entrepreneurs are coming up with new ideas to implement them in an on-demand economy.
Moreover, it is not limited to getting only a single service from an app. As an entrepreneur, you can get an on-demand ecosystem to manage the entire set of services like if you run a construction business, an on-demand ecosystem can help you in managing contractors, suppliers, customers, and services providers. It makes it easier for all the associated people to get or deliver the required services using a single platform or ecosystem.
Work with a vendor that knows the rules of the game
Credibility: The flexibility of on demand services is very attractive by its simplicity and economy. However, it often has to be paid for as the quality control of the provided services is low and safety is not guaranteed. A skilled app developer shall provide the service with everything necessary to minimize the risk of the unscrupulous task executor: to track the movement of machines, to check data and certificates of service providers, etc.
Competitiveness: A brilliant idea is just halfway from being launched or has been launched already. The market is overflowed with Uber for everything, so to be capable of competing one should have something unique to surprise the audience.
Comprehension: As the app is designed to serve not only 1 type of users, the app should be user-friendly, coherent and informative at some certain degrees.
Market viability: A top-notch on-demand app shall have a vision that helps businesses sustain their longevity in a long time.
We are here to turn your idea into a proposition
We are a software development company that has been working on on-demand applications for the course of 10 years. Our end goal is to deliver the most convenient and economical solutions to users, enabling an easier and more interactive new way of living through intuitive applications. We also promise to help our clients revolutionize the industry with creative and innovative solutions, all delivered through an on-demand platform.
Our expertise has been proven through the test of time
300+ global clients
50 big projects
100M lives eased
all over the world
$50M is the average amount generated
as per each client' revenue
We power your app with features that make them instant and powerful
Social Media integration: We know how to utilize the second nature of all the modern day mobile app users – the primal need of social connectivity.
In-app payments: Our on-demand app development solutions include the empowering ability to pay from within the mobile app, in a safe environment.
Instant alerts: Our well-timed notification strategy and roll outs are devised to bring in an increase in the app engagement levels.
Geo IP location: The apex of on demand economy – Live Location Tracking – is what we excel in the development of. We connect all your stakeholders till the end of the service duration.
Analytics: For every app that our on demand app developers build, we create a dashboard which holds customized analytics for you to be on top of your app's performance metrics.
Our solutions cover a large assortment of industries
Coaching: Apps that bridge the gap between teachers and students
Commute: Apps that make last-mile travel real-time
Delivery: Apps that don't let users wait in their time of need
Real estate: Apps that make accommodations hunting a breeze
Beauty: Apps that don't link pretty with inconvenience
Healthcare: Apps that make health services accessible On Demand
Entertainment: Apps that don't bind entertainment to time schedules
Maintenance: Apps that save at-home service repair calls
Logistics: Apps that makes manufacturing and shipping industry real-time
At the heart of this connecting world, Savvycom is racing against time and innovation to deliver world-beating social apps to our valued clients. With our 10+ years of tech expertise, the endorsements from 100+ clients of 4 continents around the world and multiple successful partnerships with reputable global firms such as Microstrategy, Apple, Accelerance, IBM,…; we make serving our clients with the best services a promise.