Team As A Service – Why Companies Are Turning To This Hiring Model?
In the dynamic, fast-paced corporate world, the ability to adapt and innovate is paramount. Businesses must remain agile, seeking out strategies that provide a competitive edge. One such strategy that has emerged and is swiftly reshaping the hiring landscape is Team as a Service (TaaS). TaaS is a revolutionary model that not only offers efficiency and flexibility but also provides a strategic solution to the ever-present challenges of talent acquisition and management.
As a subset of the broader trend of outsourcing, TaaS takes a step further by providing an entire team of specialists on-demand, thereby simplifying project execution and enhancing productivity. Outsourcing itself is a trend that has been gaining steady momentum, underpinned by compelling statistics:
1. Understanding Team As A Services (TaaS)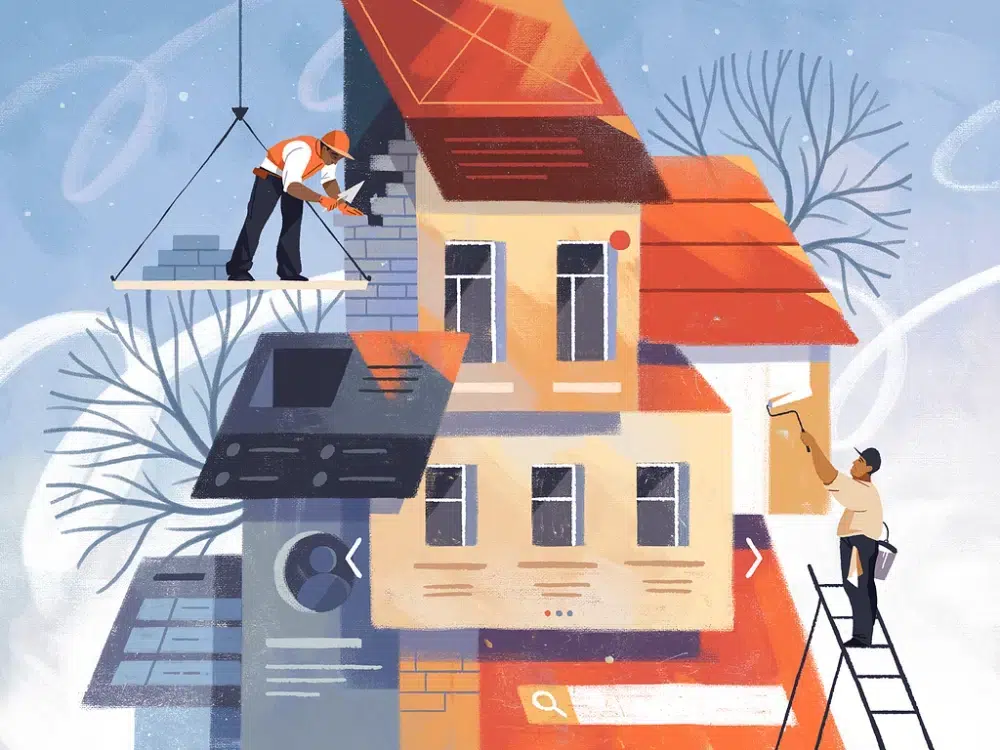 Team as a Service (TaaS) is an outsourcing model wherein companies hire an external team to perform a set of functions or work on a project, typically via a third-party service provider. Unlike traditional outsourcing, where individual roles or tasks are outsourced, TaaS provides a cohesive team of professionals who are already accustomed to working together. This team brings a specialized set of skills to the table, allowing the hiring company to execute projects more efficiently and effectively.
1.1. Key Features of TaaS
Cohesion and Collaboration: TaaS teams are pre-formed, ensuring a level of cohesion, understanding, and collaboration that can greatly accelerate project timelines.
Expertise and Specialization: TaaS teams are generally composed of members who each bring specialized skills to the table. This allows for a higher level of expertise and can lead to better project outcomes.
Scalability: TaaS allows for rapid scalability. Companies can easily scale teams up or down based on project requirements, making it a highly flexible option.
Cost-Efficiency: With TaaS, businesses pay for a specific service or project, potentially saving on long-term salary and benefits costs associated with traditional hiring.
Responsibility and Management: The TaaS provider is typically responsible for managing the team, which can free up internal resources and allow the hiring company to focus on core business functions.
1.2. Difference Between TaaS and Traditional Hiring
Hiring Scope: Traditional hiring focuses on individual roles, while TaaS hires a complete, ready-to-work team with a balanced skill set.
Costs: TaaS can be more cost-effective as it eliminates recruitment, training, and benefit costs associated with full-time employees. You pay for the service or project, not the individual team members.
Time: With traditional hiring, significant time is invested in the recruitment process and in onboarding new hires. TaaS bypasses this as teams are already formed, trained, and ready to begin work.
Flexibility: TaaS offers more flexibility, allowing companies to quickly scale teams up or down as project requirements change. Traditional hiring is less flexible, with changes to team size requiring a new round of hiring or layoffs.
Management: In a traditional hiring model, the company is responsible for managing its employees. In a TaaS model, the third-party service provider typically handles team management, allowing the company to focus on its core operations.
Risk: Traditional hiring carries the risk of wrong hires, which can be costly. With TaaS, the risk is significantly reduced as the service provider is responsible for providing a team that can deliver on the project requirements.
2. TaaS is on the rise, why?
The evolution of the corporate world has always been closely linked with social, economic, and technological changes. Over the past few decades, businesses have grappled with a multitude of transformations that have significantly impacted the way they operate.
Among these changes, the transformation of hiring models stands out as a defining trend. From the traditional full-time workforce to freelancers and gig workers, the concept of a 'team' has been constantly reshaped. The rise of Team as a Service (TaaS) marks another key milestone in this evolution. Several historical and contextual factors have contributed to this trend:
Globalization: As technology has made communication and collaboration easier, the world has become increasingly interconnected. This has enabled the outsourcing trend, which is the basis of TaaS.
Advancement in Technology: The advent of cloud technology, collaboration tools, and project management software has made it easier for distributed teams to work together effectively, leading to the viability of models like TaaS.
Need for Specialization: The rising complexity of business operations and projects often requires specialized skills. TaaS allows businesses to tap into teams that possess these specialized skill sets.
Rise of Gig Economy: The growing acceptance of freelance and contractual work has also contributed to the rise of TaaS. As more professionals choose to work in flexible arrangements, businesses have adapted by incorporating these flexible teams into their operations.
COVID-19 Pandemic: The global shift to remote work during the COVID-19 pandemic has further accelerated the adoption of TaaS. With remote work now an accepted norm, businesses are more comfortable hiring teams that aren't co-located.
These examples illustrate that even the biggest and most successful companies can significantly benefit from strategic outsourcing. Whether for accessing specialist expertise, saving on costs, or freeing up internal resources to focus on core business areas, outsourcing can play a critical role in business growth and success.
Alibaba: The e-commerce giant Alibaba was a startup when it began. Jack Ma, the founder, outsourced the website development to a U.S.-based firm, as he believed that the United States had the innovative edge needed for his company at that time. Today, Alibaba is one of the world's largest e-commerce companies, illustrating the power of strategic outsourcing.
Google: One of the world's most influential tech companies, Google, also utilizes outsourcing extensively. It outsources many non-core functions, such as customer support and content moderation, allowing it to focus on its core competencies like search, advertising technology, and software development.
WhatsApp: Despite being acquired by Facebook for $19 billion, at the time of acquisition, WhatsApp had only 55 employees. The company outsourced the majority of its non-core functions, such as legal assistance and server management, which allowed the small team to focus on developing and improving the app.
Slack: This popular communication platform utilized outsourcing in its early days for app development. Outsourcing helped the company to quickly scale and meet user demand, allowing it to become the widely used tool it is today.
3. Reasons Companies Are Choosing TaaS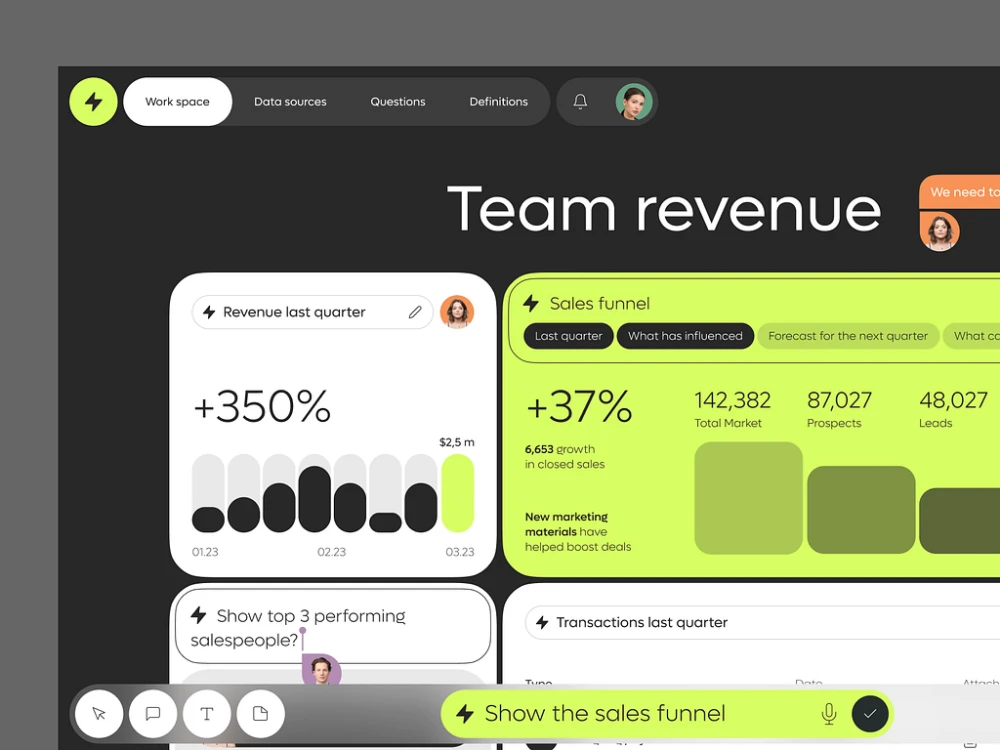 As business landscapes become more competitive and technology continues to evolve at an unprecedented pace, companies must adapt quickly to maintain an edge. In the face of this reality, a significant number of businesses are making a strategic shift towards more flexible and scalable solutions, such as Team as a Service (TaaS).
Choosing TaaS over traditional hiring models allows companies to quickly respond to changing business needs, access specialized talent, and improve cost-efficiency. The unique features and advantages of TaaS make it a compelling choice for companies aiming for growth, flexibility, and innovation. Let's delve deeper into why companies are choosing TaaS:
Flexibility and Scalability: TaaS offers the flexibility to scale teams up or down based on project requirements, making it a perfect fit for companies dealing with fluctuating workloads.
Access to Diverse and Specialized Talent: TaaS opens the doors to a global pool of specialized talent that may be challenging or time-consuming to acquire through traditional hiring.
Cost Efficiency: By adopting TaaS, businesses can save significantly on recruitment, training, benefits, and infrastructure costs.
Improved Productivity: With TaaS, companies can maintain a sharper focus on their core competencies, as the outsourced team takes care of specific projects or operations.
Reduced Hiring and Training Time: Leveraging a ready-made team cuts down on the time spent on hiring and training, accelerating project kick-off.
4. Advantages of TaaS over Traditional Hiring
While traditional hiring focuses on long-term employment and cultural fit, TaaS offers immediate access to expert teams ready to take on specific projects. This not only reduces hiring and onboarding time but also provides an opportunity to inject fresh perspectives into the business. Additionally, the cost efficiency of TaaS—eliminating the need for employee benefits and long-term contracts—makes it an attractive alternative to conventional recruitment practices.
| | | |
| --- | --- | --- |
|   | TaaS | Traditional Hiring |
| Speed | TaaS teams are already formed and ready to work, leading to quicker project commencement. | Traditional hiring requires a lengthy process of job posting, screening, interviewing, and onboarding before the new hire can fully contribute. |
| Cost | TaaS can be more cost-effective as it cuts down on recruitment, training, and benefits costs associated with full-time employees. You pay for a specific service or project, not the individual team members. | Traditional hiring involves substantial costs including salary, benefits, workspace, and equipment. |
| Flexibility | TaaS provides flexibility, allowing companies to quickly scale teams up or down according to project requirements. | Scaling teams in traditional hiring models is slower and more cumbersome, often requiring a new round of hiring or layoffs. |
| Expertise | TaaS teams bring a high level of specialization to the table, enhancing the quality of work. | While individual hires can be experts in their field, putting together a balanced, cohesive team can take considerable time. |
| Management | In TaaS, the service provider typically handles team management, freeing up the company to focus on core operations. | In traditional hiring, the company is responsible for managing its employees, which can be time-consuming and take focus away from core business activities. |
| Risk | The risk of wrong hires is significantly reduced with TaaS, as the service provider is responsible for providing a competent team. | Traditional hiring carries the risk of wrong hires, which can be costly and disruptive to operations. |
The TaaS model is designed to provide businesses with the agility, efficiency, and expertise necessary to thrive in today's fast-paced business environment. As businesses continue to navigate the complexities of the digital age, TaaS is likely to become an increasingly popular choice.
5. Disadvantages of TaaS and how to overcome them
While TaaS offers many benefits, like any business model, it is not without potential drawbacks or risks. Understanding these can help businesses make informed decisions and plan for potential challenges:
Communication and Cultural Barriers: If the TaaS team is located in a different geographic location or timezone, there can be potential communication challenges. Additionally, cultural differences could potentially lead to misunderstandings or inefficiencies.
Quality Control: Depending on the TaaS provider and the specifics of the contract, maintaining quality control could be challenging. The hiring company usually has less direct control over a TaaS team compared to in-house employees.
Security Concerns: Particularly for projects involving sensitive information, there may be security concerns when outsourcing to a TaaS team.
Dependency on External Teams: Over-reliance on external teams may result in a lack of in-house capability development.
5.1. The Importance of Selecting the Right TaaS Provider
The success of implementing TaaS significantly depends on choosing the right provider. A suitable TaaS provider should:
Understand Your Business: The provider should understand your business, industry, and project requirements to deliver the best results.
Offer Expertise: The team should have a proven track record and expertise in the required field.
Ensure Quality and Security: The provider should offer robust quality control processes and adhere to strict security standards.
Provide Excellent Support: The provider should offer excellent customer service, including clear communication, responsive support, and problem-solving capabilities.
By thoroughly evaluating potential TaaS providers and being proactive in managing potential challenges, businesses can maximize the benefits of TaaS and use it as an effective strategy to enhance their operations.
5.2. High Costs in Western Countries and the Alternative
One potential drawback of TaaS is related to the cost aspect, especially when outsourcing to companies based in Western countries like the U.S. or European Union nations. While TaaS can often be more cost-effective than traditional hiring models due to reduced overhead expenses and the lack of need for benefits, the cost advantage might not hold when outsourcing to high-wage countries. TaaS providers in these countries may have higher rates due to the higher cost of living and operational expenses in their respective regions.
For many companies, the solution to this cost challenge may be closer than they think, or rather, just on the other side of the globe. Outsourcing to Asian countries, such as Vietnam, has become an increasingly popular choice for businesses seeking quality services at a lower cost. Here are a few reasons why Vietnam, in particular, is becoming a leading choice for TaaS:
Lower Costs: The cost of living and wages in Vietnam are generally lower than in Western countries, allowing TaaS providers based there to offer competitive rates.
Stability: Vietnam is known for its economic and political stability, making it a reliable outsourcing destination.
Talent Pool: Vietnam boasts a young and increasingly skilled workforce, particularly in areas like technology and software development, offering a vast talent pool for TaaS.
Quality of Services: Vietnamese TaaS providers have earned a reputation for their quality services, adherence to international standards, and commitment to customer satisfaction.
Time Zone Advantages: For companies based in the U.S., Vietnam's time zone (ICT, GMT +7) can be advantageous as it allows for a significant overlap in business hours, facilitating real-time communication and collaboration.
By opting for TaaS providers in countries like Vietnam, businesses can overcome the cost barrier associated with TaaS, making it an even more attractive alternative to traditional hiring models. As with any outsourcing decision, careful selection of the TaaS provider is crucial to ensuring the quality and security of the services provided.
6. TaaS in the future | What to expect?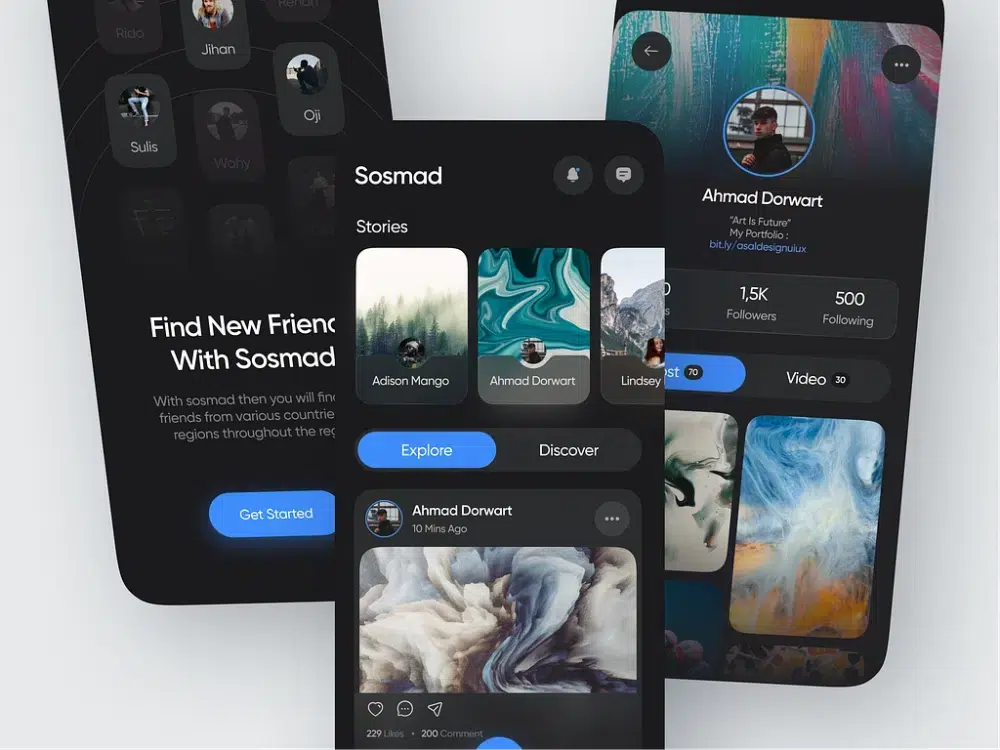 As TaaS continues to grow in popularity, industry experts and analysts have offered their predictions on its future:
Increased Adoption: TaaS is likely to become a mainstay in business strategies. As more companies experience the benefits, it is predicted that adoption of TaaS will increase across industries.
Expansion of Roles and Services: As companies become more comfortable with the TaaS model, it is likely to expand beyond IT and tech roles. Expect to see TaaS utilized in roles such as marketing, sales, finance, and even leadership.
Innovation in TaaS Models: Future innovations could include greater integration of artificial intelligence, machine learning, and automation within TaaS, leading to even more efficient and cost-effective teams.
6.1. TaaS in the Context of Remote Work, Digital Transformation, and the Gig Economy
The role of TaaS is evolving in line with major trends shaping the business landscape:
Remote Work: As remote work becomes normalized, TaaS will likely play an increasingly important role in providing flexible and effective teams that can work together despite geographic barriers.
Digital Transformation: As businesses continue to undergo digital transformations, TaaS can offer the necessary expertise and agility to facilitate this transition.
Gig Economy: The growth of the gig economy aligns with TaaS as it offers professionals the freedom and flexibility they desire, making it an attractive option for companies to find talent.
6.2. Potential Sectors and Industries That Could Greatly Benefit from TaaS
While TaaS is beneficial across a wide array of industries, there are a few sectors that could greatly benefit from its adoption:
Healthcare: TaaS could facilitate the development and management of telemedicine platforms, electronic health records, and other technology-based healthcare solutions.
Education: With the increasing digitization of education, TaaS could play a significant role in developing and managing online learning platforms.
Finance: The finance industry could utilize TaaS for everything from app development and software maintenance to cybersecurity.
Manufacturing: As Industry 4.0 becomes a reality, TaaS can provide the technical expertise necessary to digitize and automate manufacturing processes.
As the future unfolds, it is clear that TaaS will play a central role in shaping how businesses operate and succeed in the digital age. It's an exciting time for businesses ready to embrace these changes and leverage TaaS to their advantage.
Conclusion
Well, folks, it's been quite a journey exploring the fantastic world of Team as a Service (TaaS)! By now, you should be brimming with new insights on this innovative hiring model that's making waves across the globe. It's clear that TaaS has a tremendous role to play in shaping the future of business, offering flexibility, efficiency, cost savings, and a ticket to a global talent pool.
But before we wrap up, here's one more crucial piece of information you need to know: not all TaaS providers are created equal. When it comes to finding a partner who can deliver high-quality services at cost-effective rates, look no further than Savvycom, the leading IT outsourcing company in Vietnam!
Savvycom is a one-stop shop for all your TaaS needs, providing world-class services without breaking the bank. With Savvycom, you get access to a talented and dedicated team that understands your business, a partner that provides excellent support, and a collaborator committed to your success.
So, whether you're a startup aiming to scale fast, an established company looking to innovate, or anywhere in between, Savvycom is your partner for success in the digital age. After all, why navigate the exciting but sometimes choppy waters of the digital world alone when you could have an experienced and dedicated team beside you?
Go ahead and take the plunge! Embark on your TaaS journey with Savvycom today. Buckle up, because it's going to be a thrilling ride towards growth, innovation, and success!
Savvycom – Your Trusted Tech Partner
From Tech Consulting, End-to-End Product Development to IT Outsourcing Services! Since 2009, Savvycom has been harnessing the power of Digital Technologies that support business' growth across the variety of industries. We can help you to build high-quality software solutions and products as well as deliver a wide range of related professional services.
Savvycom is right where you need. Contact us now for further consultation: